Christmas is just around the corner, and that means there is going to be plenty of holiday movies on TV. Of course, when you were little, you could sit in front of the television for hours and never get bored. Now, you're much older, and you juggle a lot more things than worrying about where your favorite blankie or stuffed animal is.
Since there's going to be 25 days of non-stop Christmas movies that you've seen since you were a kid playing over and over, I want to make sure you still love them just as much. Yeah, sure, they're classics, but they can get old pretty fast. Here are a few ways to enjoy some of your old favorite with a new twist:
"Dr. Seuss' How The Grinch Stole Christmas" drinking game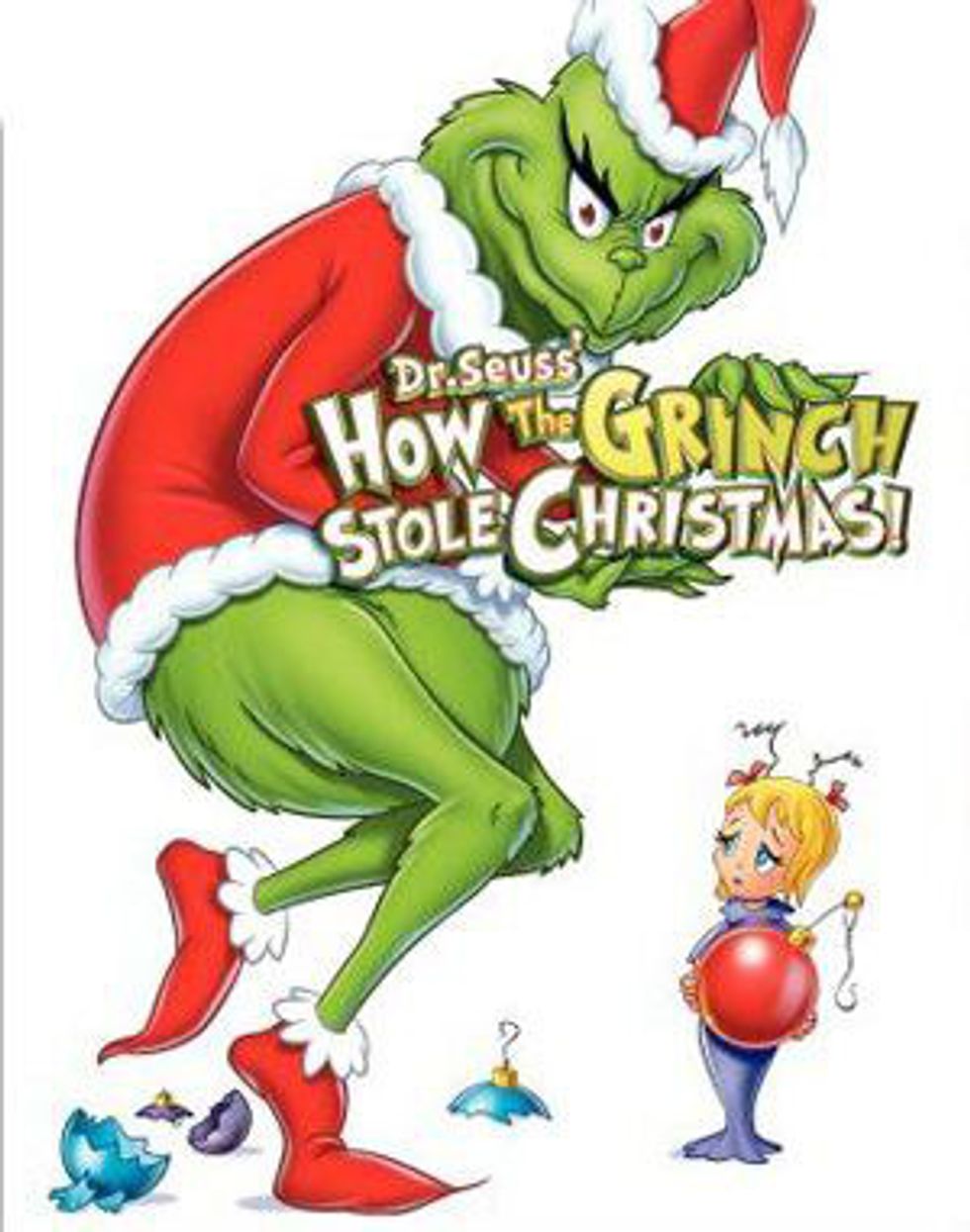 Rules: Divide everyone into two teams.
Team 1: The Whos From Whoville
Team 2: The Grinch
Every time the narrator says the name of your team, you drink. Be ready to drink a lot and always have a second drink close by! If someone on the opposing team quits the game before it's over, then that team loses. This is a great way to feel good before your night begins.
"Elf" drinking game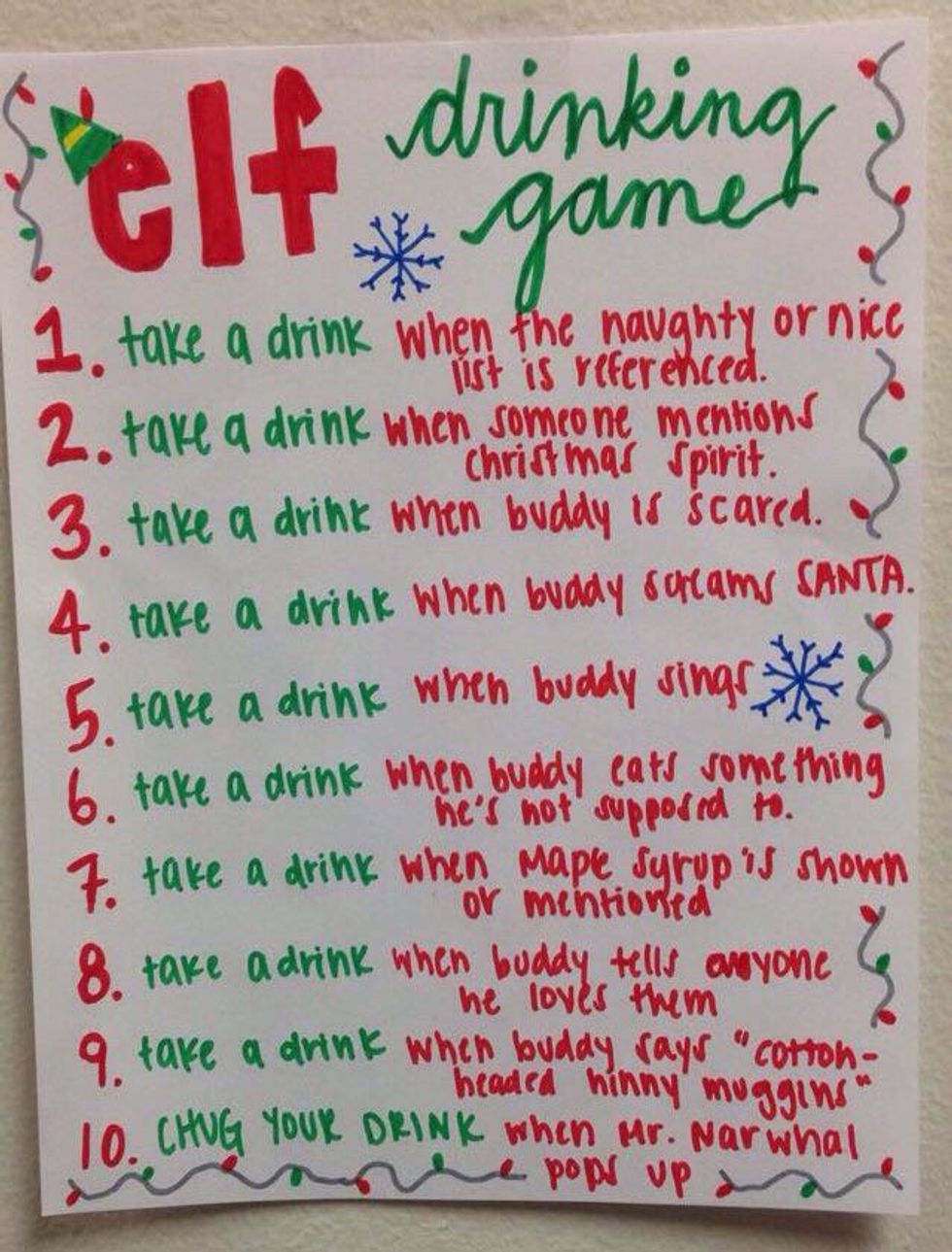 This game guarantees lots of laughs, not only because the movie is hilarious, but because you'll be feeling a little tipsy as well. Nothing goes better with Buddy screaming "SANTA!" than a sip of alcohol.
A drinking game for all your favorite classics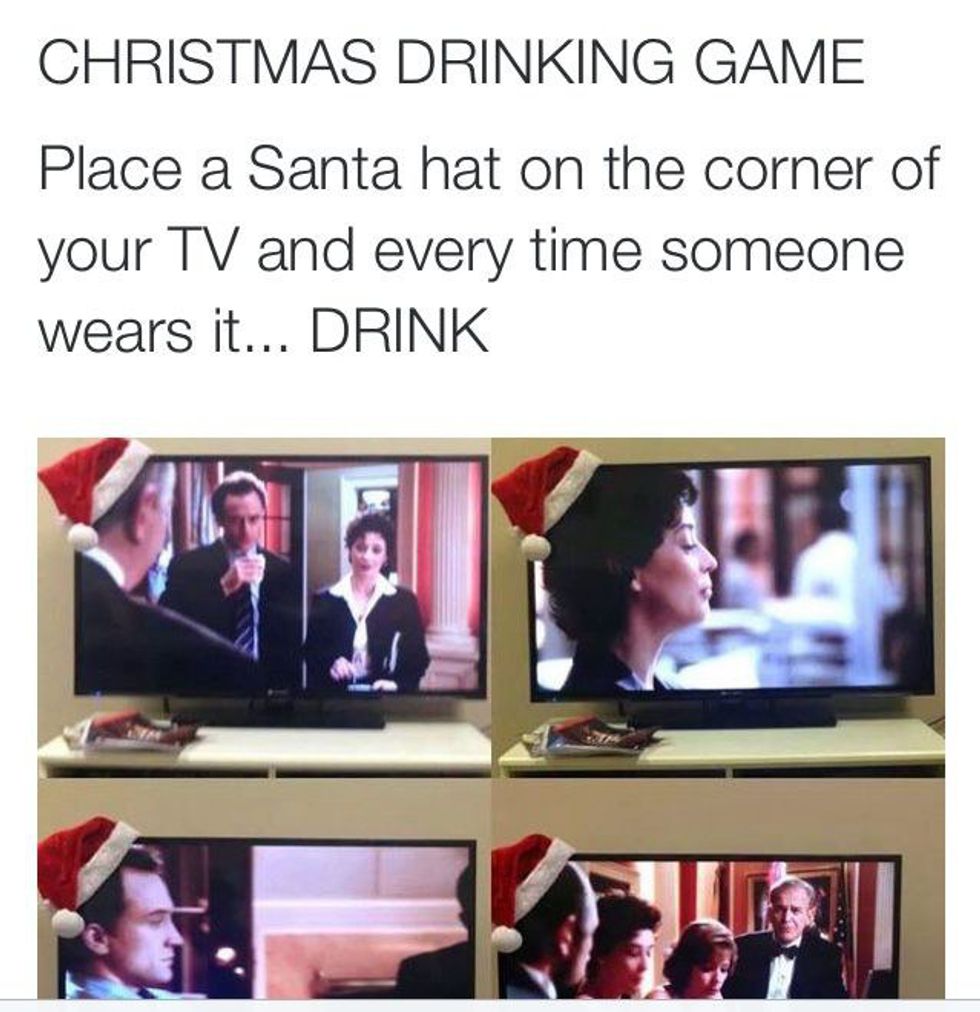 Who knew something as simple as placing a Santa hat on the corner of your television could be so fun?! This game will allow you to enjoy even your least favorite holiday movies and shows.
"Frozen" drinking game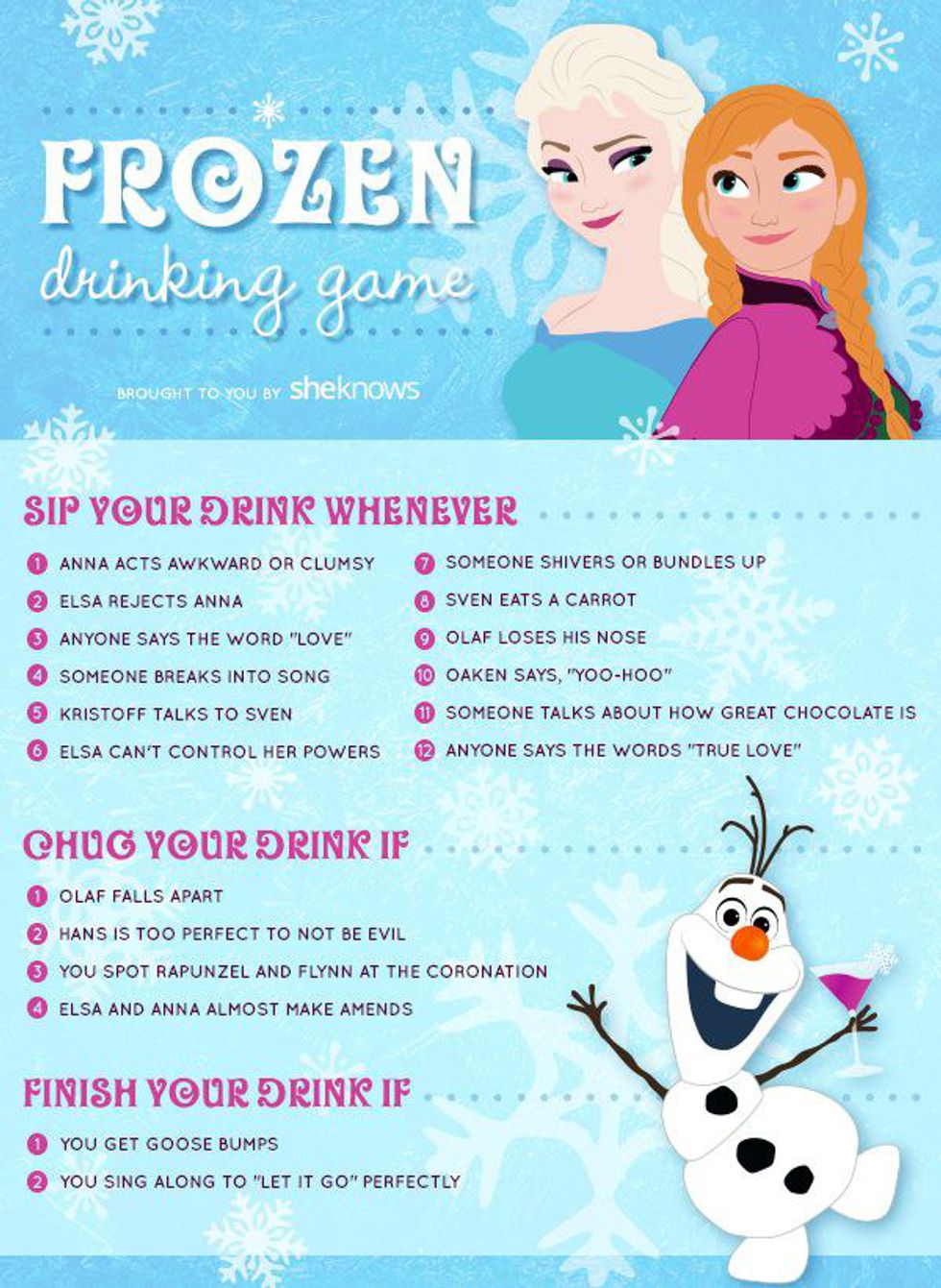 "Let It Go" while watching this new holiday favorite this year!
"A Christmas Story" drinking game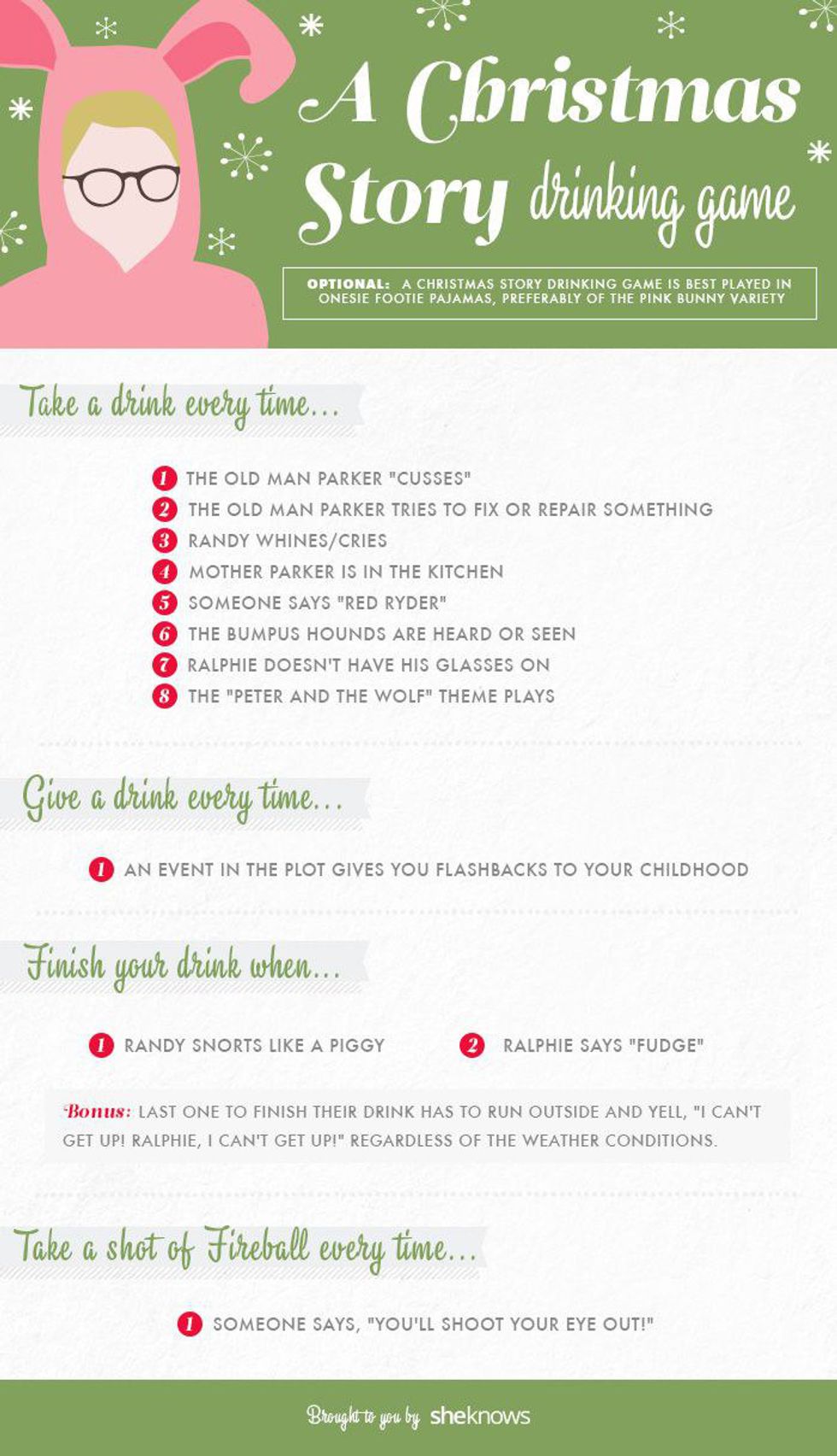 Everyone loves Ralphie, but everyone loves Ralphie more with a drink in their hand. Be careful and make sure you don't shoot your eye out!!
"Christmas Vacation" drinking game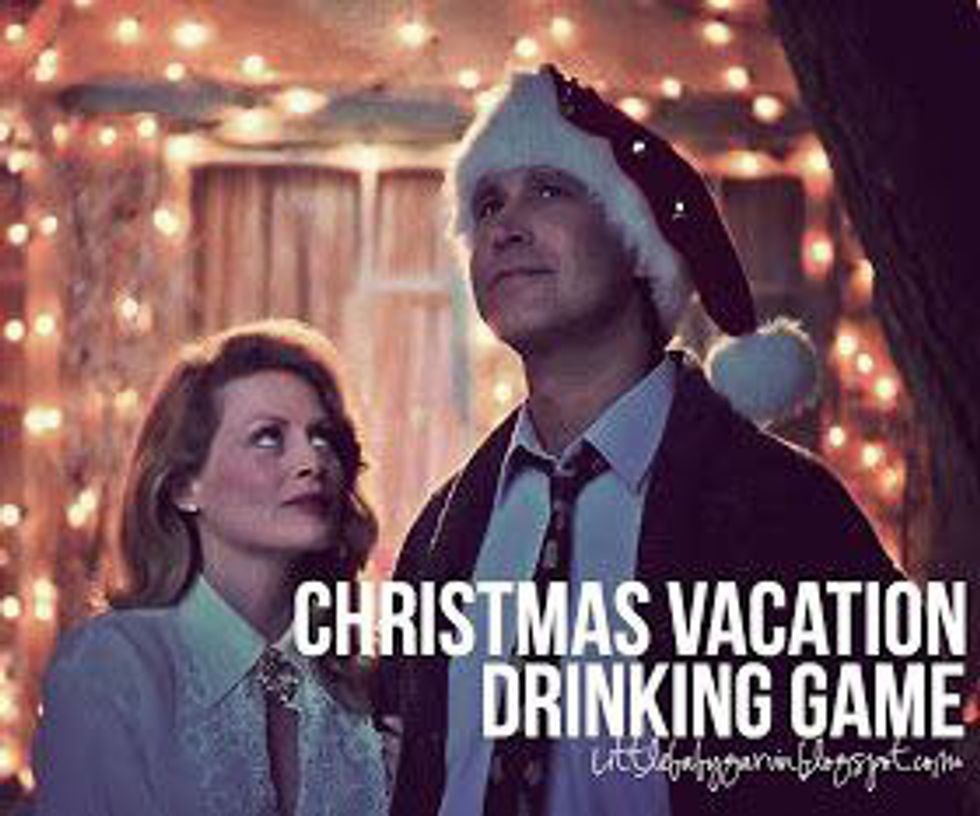 Rules for the game:
Take one drink every time:
Ellen calls Clark "Sparky."
Someone is wearing an ugly holiday sweater.
Clark does something awkward.
There is singing or music.
The swimming pool is referenced.
Clark is wearing a sports team article of clothing unless you are wearing a Chicago Blackhawks jersey; then, you get to give drinks away at each of those parts.
"Home Alone" drinking game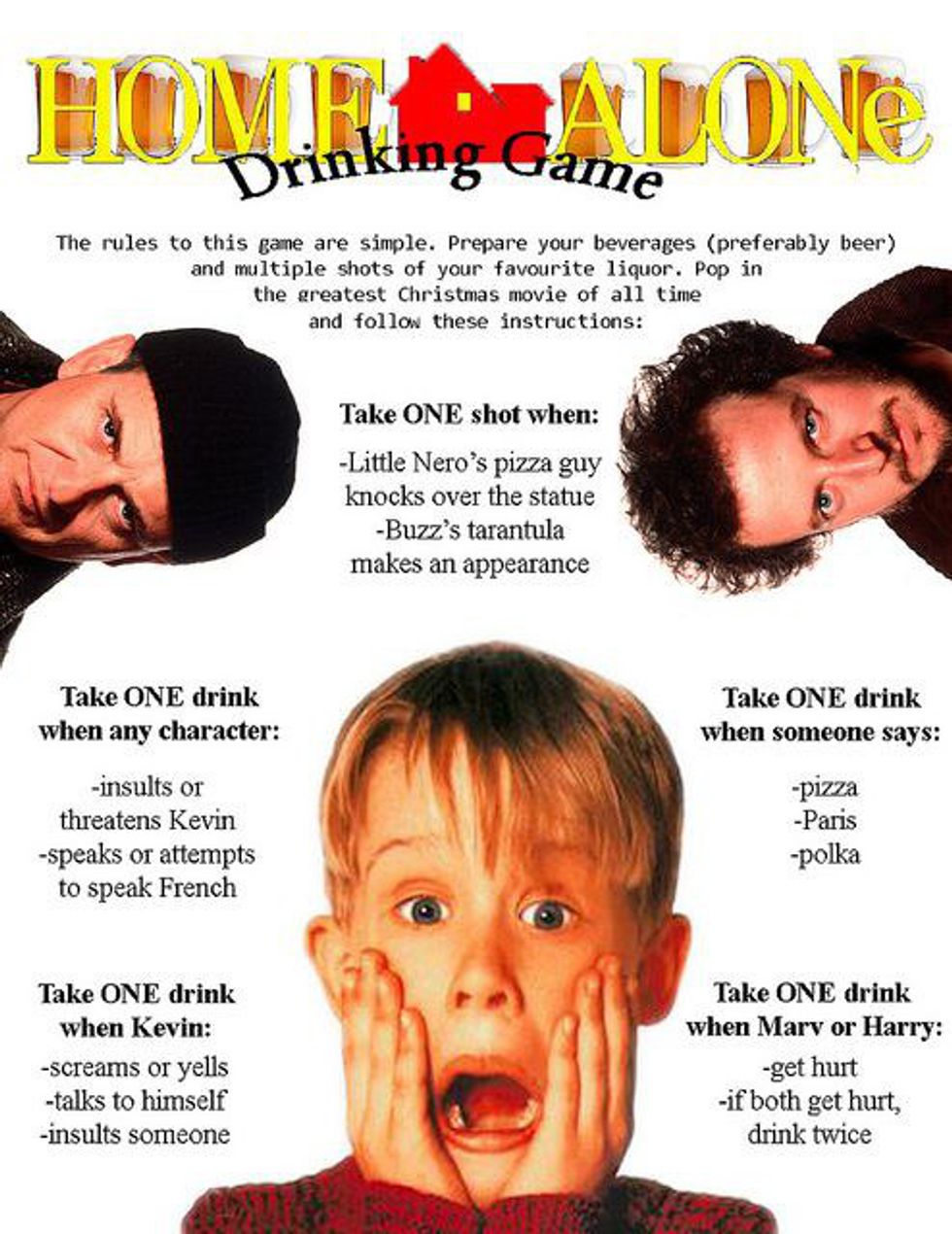 While you're home alone this holiday season, kick back and have a few drinks with Kevin.
Here are seven games that will allow you to drink and be merry this holiday season. Cheers!