After booking a four-day long stay in an Air BnB in Montreal, Canada for this upcoming Spring Break, I decided to brush up on the three years of conversational French my high school years graciously awarded me with. This ended up being for naught, as there is basically no language barrier for any American tourist planning to visit Canada in the slightest, but doing my research on certain French words and phrases rekindled my deep love for the romance language. In this listicle, I compiled seven French words and phrases you absolutely need to know in order to gain an appreciation for the nuanced and complex tongue.
Joie de vivre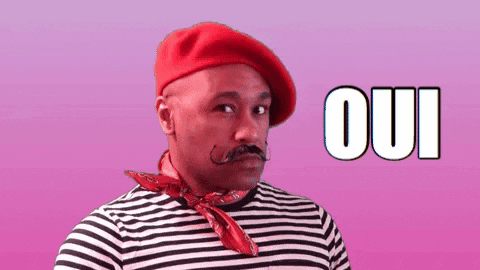 https://giphy.com/gifs/RobertEBlackmon-funny-suspicious-merci-KGZi31hJc4owsz7e05
Literally meaning "joy of living"; this cheerfully optimistic phrase is mainly used to describe one who takes great delight in being alive and takes full enjoyment in the life we lead - something we should all strive for.
Nombrilisme
A more modern and definitely one of the stranger words on this list, "nombrilisme" directly translates to "navel-gazing". The word comes from the Greek "Omphaloskepsis", meaning contemplation of one's own navel as an aid to meditation. Nowadays, the word is typically meant to self-absorption or self-obsession.
Dépaysé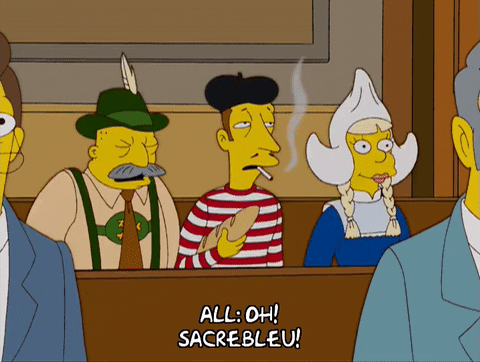 https://giphy.com/gifs/season-16-the-simpsons-16x11-3o6MbsT5NgoQAUldPq
This word has no direct "word" translation in English, yet is understood to mean "to be removed from one's habitual surroundings". Following up on this definition, this word is also used to describe feeling out of one's element or feeling disoriented.
Flâner
"Flâner" in French means "to stroll, promenade, lounge, or loiter" directly, but other definitions have it written as "to get into something heedlessly". This verb was brought into popularity in the 19th century among the literary crowd in Paris and was used to describe strolling the streets aimlessly yet basking in the simple beauty of sightseeing.
Raplapla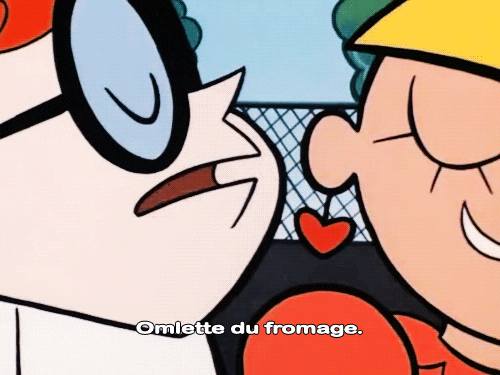 https://giphy.com/gifs/dexter-french-whispering-uxBuu0emfh1II
Other than being extremely fun to say (just try it, "raplapla!"), this word could be translated several different ways - "tired, worn out, flat". So, basically, both you and your hair could be "raplapla".
L'esprit de l'escalier
Easily the most beautiful French phrase on this list (if not in the entire language), its usage in English has become increasingly more common due to its precise definition and the fact that there is no English phrase to match it equivalently. Used to describe the feeling of thinking about all the things you should've said after you've already left a conversation, I'm sure anyone, no matter what language they speak, could coin this term in their daily lives.
Nostalgie de la boue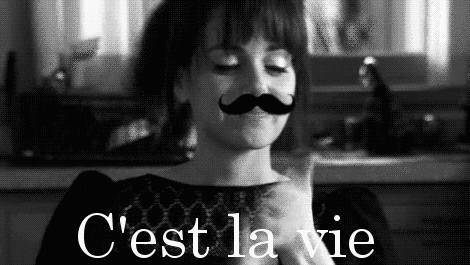 https://giphy.com/gifs/random-french-cest-la-vie-VXfF9sCuGhe80
This phrase was first coined by French poet Émilie Augier, and it directly translates into "longing for the mud". Another expression that shouldn't be taken literally, "nostalgie de la boue" refers to the desire for wanting a simpler life than one has and an attraction to the crude and depraved.