Adult coloring books are a great new trend that make coloring books more complex, but still easy to complete. These books are loads of fun and allow anyone to be creative and do a great job at it. More importantly, many health benefits come from coloring.
1. Coloring reduces stress.
In an interview with the Huffington Post, psychologist Gloria Martinez Ayala says, "The relaxation that it provides lowers the activity of the amygdala, the basic part of the brain involved in controlling emotion that is affected by stress." Since coloring is associated with childhood, it may be effective in reducing stress because it represents a time when life was carefree.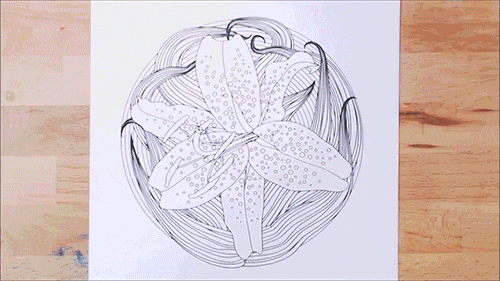 2. Coloring helps relax your mind.
According to clinical psychologist Ben Michaelis, coloring allows the fear center of your brain, the amygdala, to relax. Since it helps take your mind off of things and keeps you away from your phone for a bit, it helps you relax. Schedule in some free time to color or get a few friends together to join you.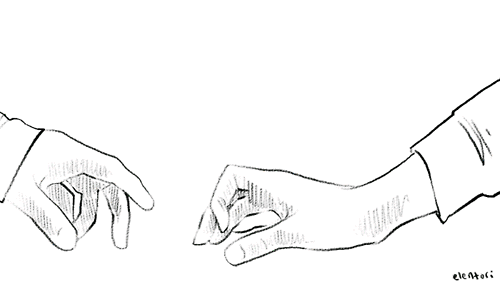 3. Coloring allows you to express yourself and be creative.
Coloring books allow you to pick whatever colors you like for a picture. When you start coloring, your personality and style come to life. No matter your level of art skill, this is an awesome way to make something worthy of putting up on your wall.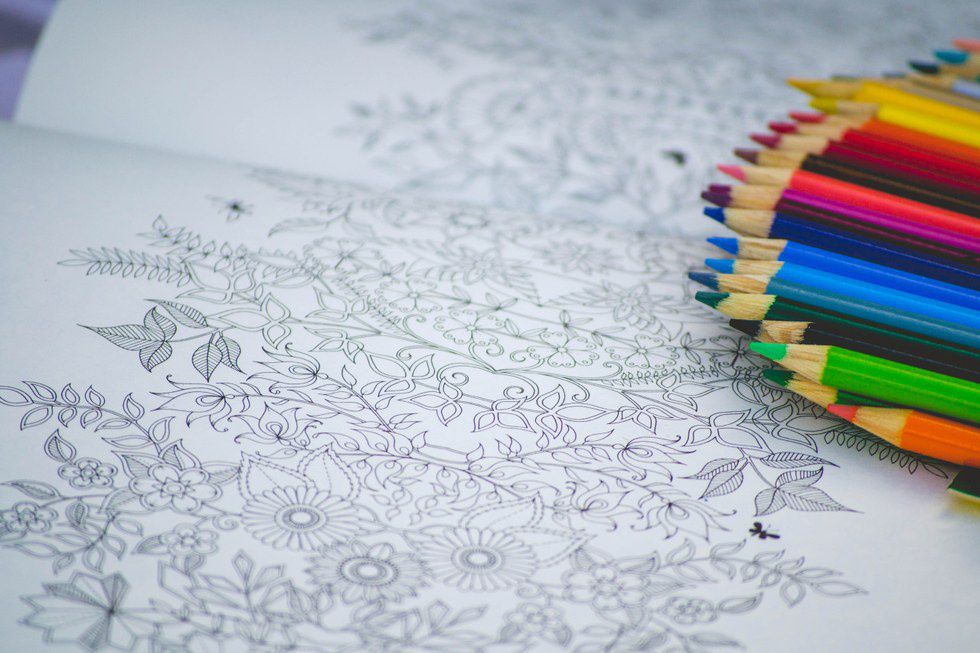 4. Coloring helps you focus and be mindful.
Coloring requires the two hemispheres of your brain to communicate, which improves your fine motor skills and vision. According to Ayala, the action of coloring "involves both logic, by which we color forms, and creativity, when mixing and matching colors." Clinical counselor Leslie Marshall notes that coloring opens up the frontal lobe of the brain, which is known for problem-solving.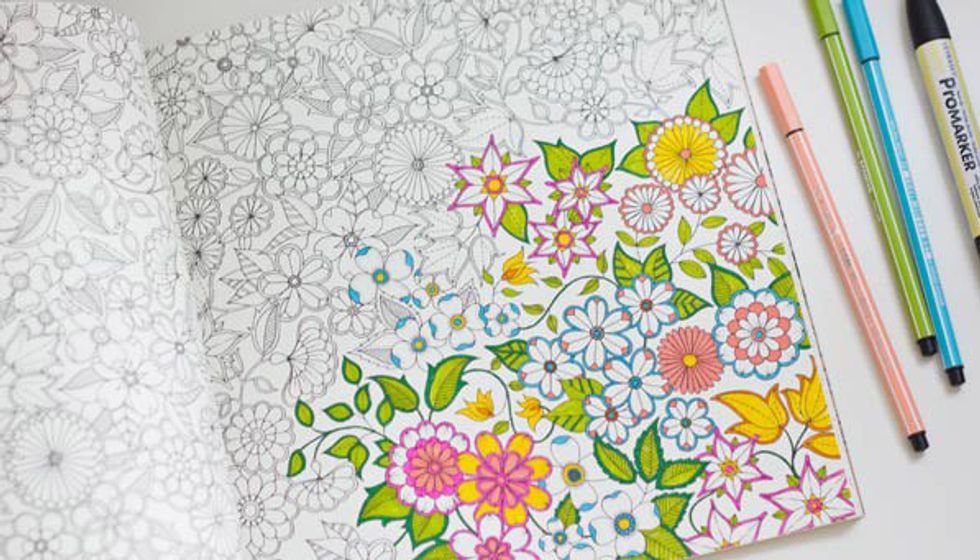 5. Adult coloring books are cheap.
You can purchase coloring books for as cheap as $6. Many are found on Amazon. You can also take a trip to a Barnes and Noble, Target, Walmart or Michaels near you.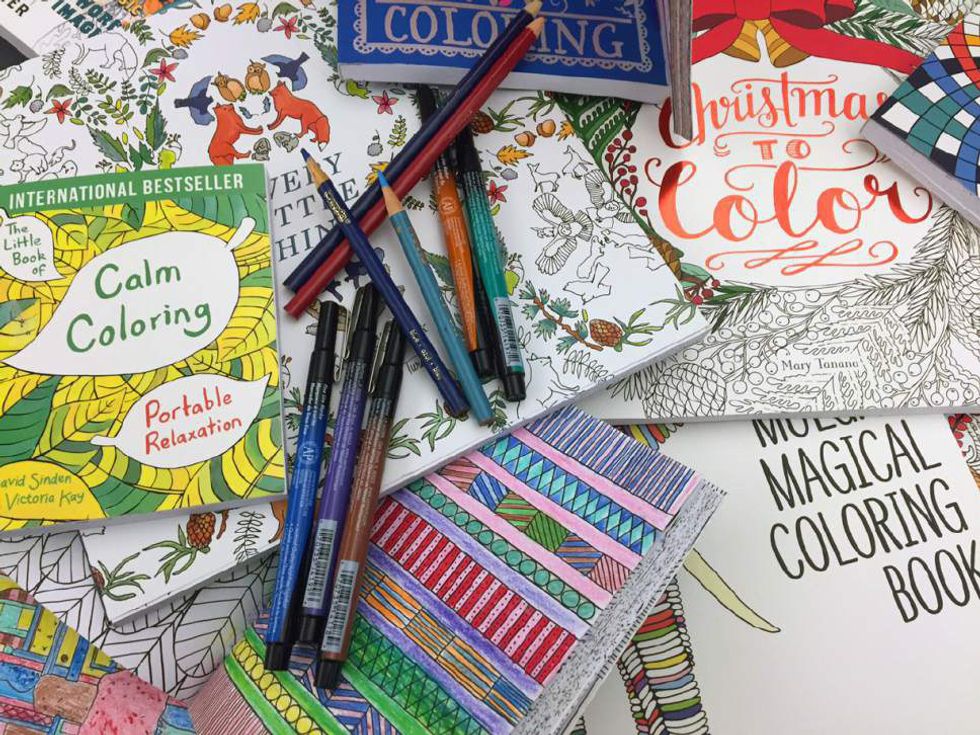 6. Coloring lets you reconnect with your youth.
I loved coloring as a kid. Coloring reminds me of simpler times and the importance of creativity in our lives.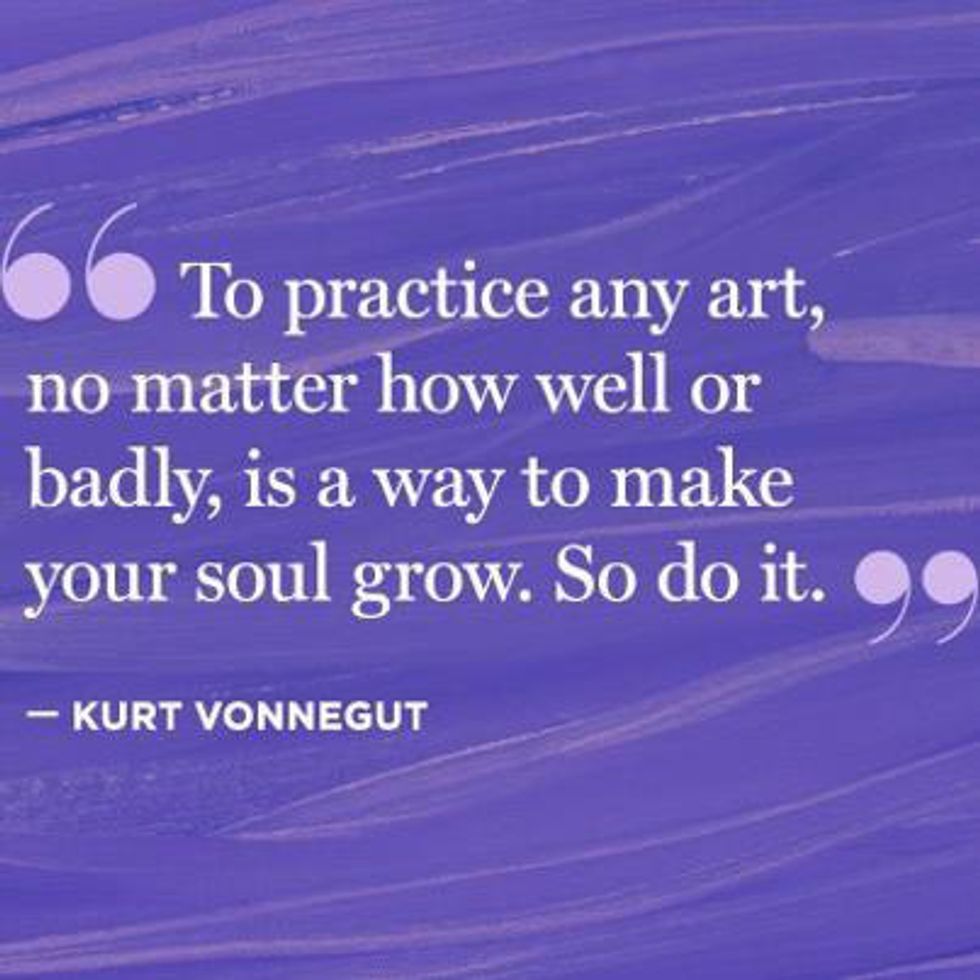 7. Coloring is fun.
On top of all these wonderful benefits, coloring is fun. Try it for yourself and see what you think.