1. It's healthy for you
According to an article by CNN, wine can help lower rates of heart attack, stroke and death caused by heart disease.
2. It comes in so many different flavors that taste so good
Barbera, Blaufränkisch, Bordeaux, Burgundy, Cabernet Franc, Cabernet Sauvignon, Carménère, Chardonnay, Chenin Blanc, Chianti, Gamay, Gewürztraminer, Grenache, Grüner Veltiner, Merlot, Moscat, Malbec, Nebbiolo, Petite Sirah, Pinot Grigio, Pinot Noir, Riesling, Rosé Wine, Rioja, Sauvignon Blanc, Syrah & Shiraz, Sparkling wines, Zinfandel and the list goes on!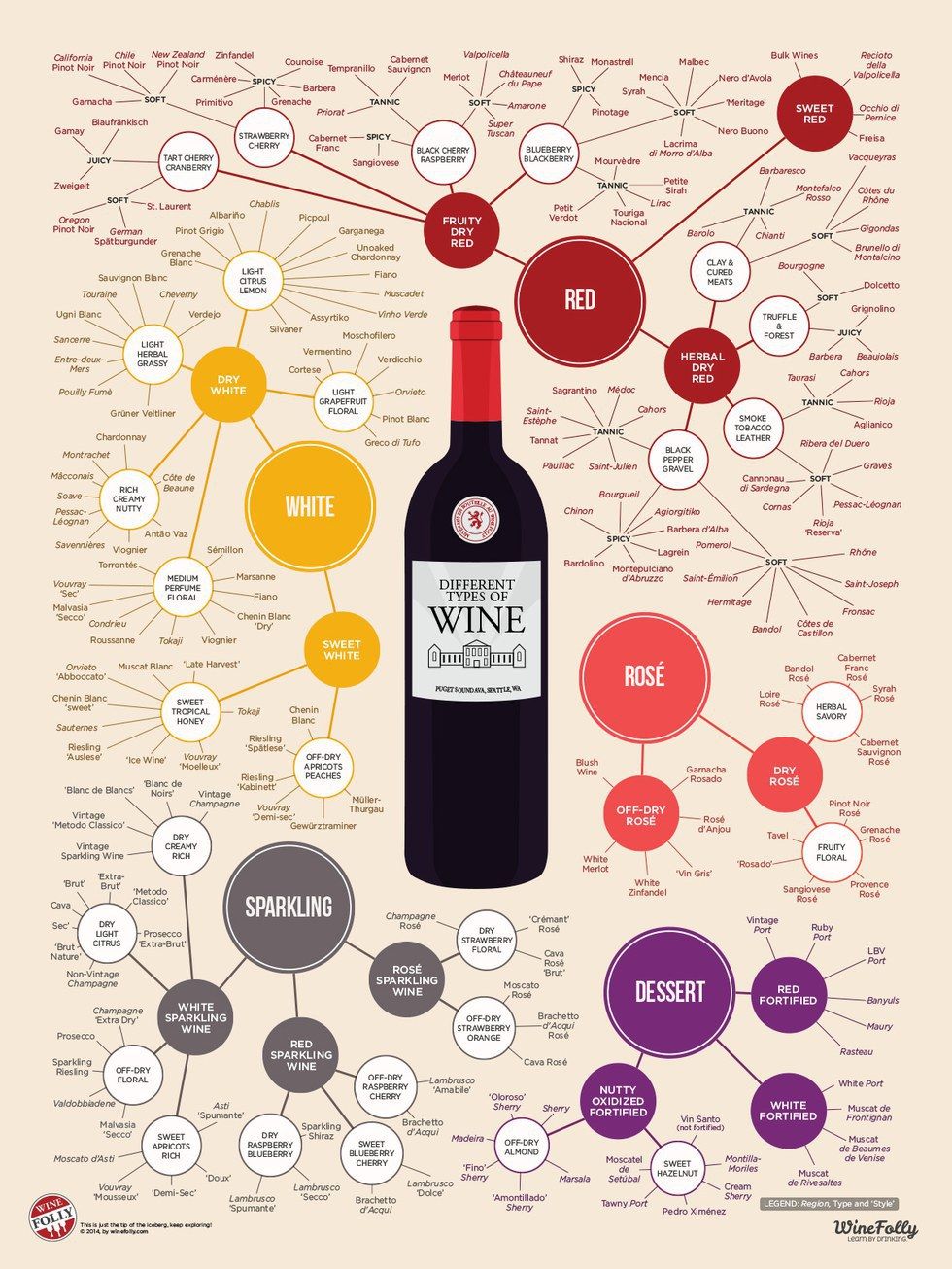 3. Your earned it after 8+ hours of working
No...seriously. You earned it! 8+ hours of work is equivalent to at least 2 glasses of wine! I'm actually drinking some wine as I write this article. My work day was 9 and a half hours and the stress today was particularly high.
4. It makes you feel classy
Drinking wine makes me feel so much more grown up and classy than if I'm drinking a beer. Seriously, ask yourself what feels classier to say? "Oh, I just popped open a can of beer!" or "Oh, I just poured myself a glass of wine!" The answer is pretty obvious here, folks.
5. Sometimes it is the only cure for the enormous amount of stress caused by work
I'm not saying that alcohol can fix your problems, but it can help you take your focus off work and put your focus on which bottle of wine you will be opening that night.
6. Because wine not?
Because sometimes you really don't need a good reason to drink wine!
Cheers!

Disclaimer: The views expressed in this post are those of the author and do not reflect the official policy or position of any other organizations associated with the author.