There's nothing worst than experiencing a bad hair day, (which I feel like is every day with my tame of curls), or trying to style your hair in a cute way only to have it become one major flop. I have naturally curly hair, and it's a pain in the butt to spend a good 40-45 minutes to either straighten or curl it with a curling wand only to have it become a big frizz-ball. Nowadays, it's easier to just put it in a messy bun and call it a day. But fear not, for I have compiled some of my favorite go-to cute, yet messy hairstyles I love to sport most of the time (more like all of the time, saves me the hassle).
1. Half-Up Pony
Okay, I'm not sure if this one technically counts as messy but I love being able to pull half my hair back and put it in a pony when on the go. And it's super cute and works for just about any occasion.

2. Classic Messy Bun
The messy bun, my all time favorite. I love the classic messy bun for many reasons. During my four years of high school, I would wake up ten minutes before having to leave because I am not an early riser so I became a pro at getting dressed in five to seven minutes and it was a lot quicker to throw my hair up instead of waking up earlier than I wanted to style my hair when I know it would be a mess by the end of the day.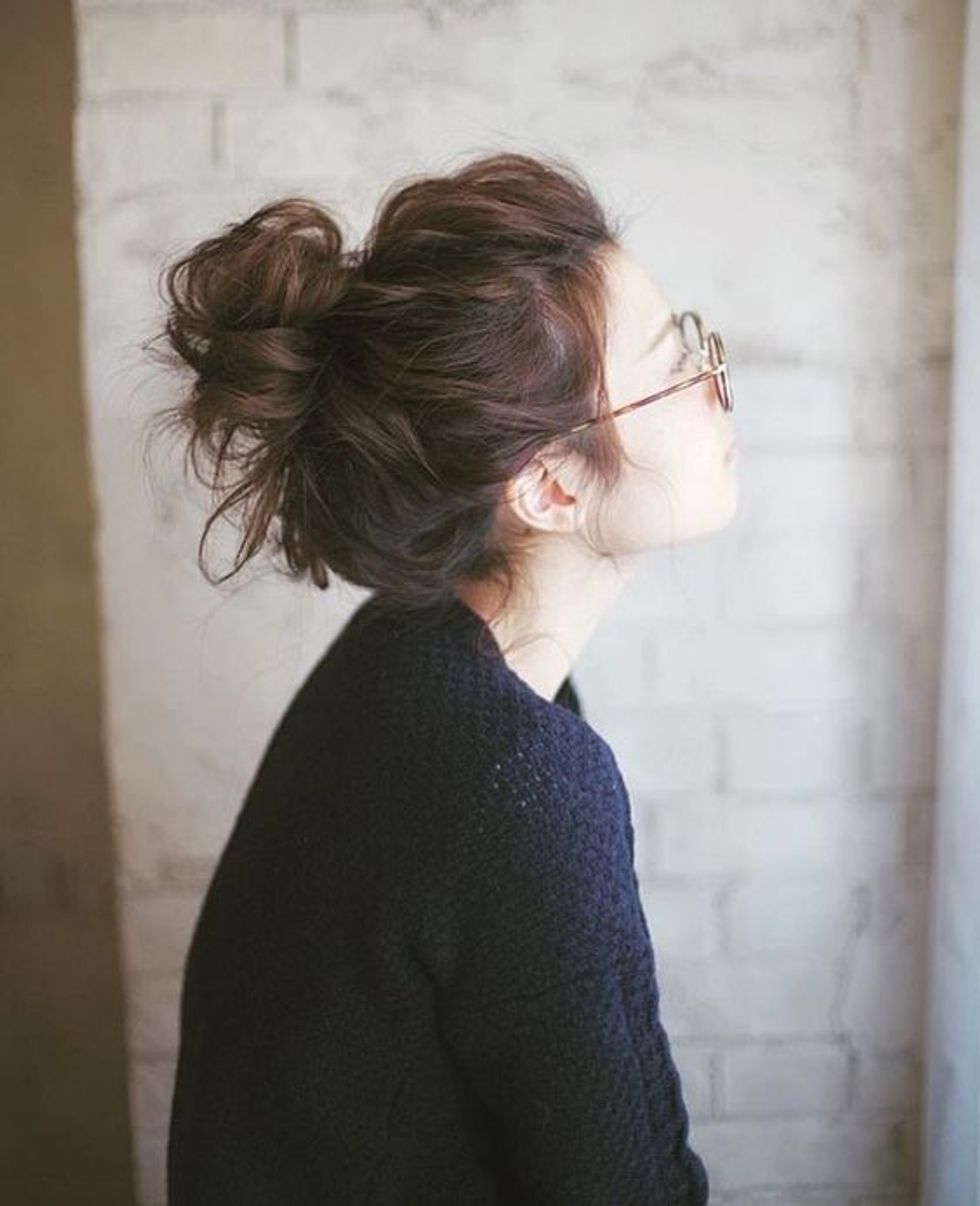 3. Braids
I use to be crap at braiding my own hair but the past year I've found myself being able to perfect braids (only French braiding though, any other kind is a hot mess), and I love them so much. For my short hair girls, yes you can still rock any kind of braid(s) you desire. Quick tip if you do want to do the pigtail braids is when both are complete just combine the ends into a pony, works great and looks just as cute.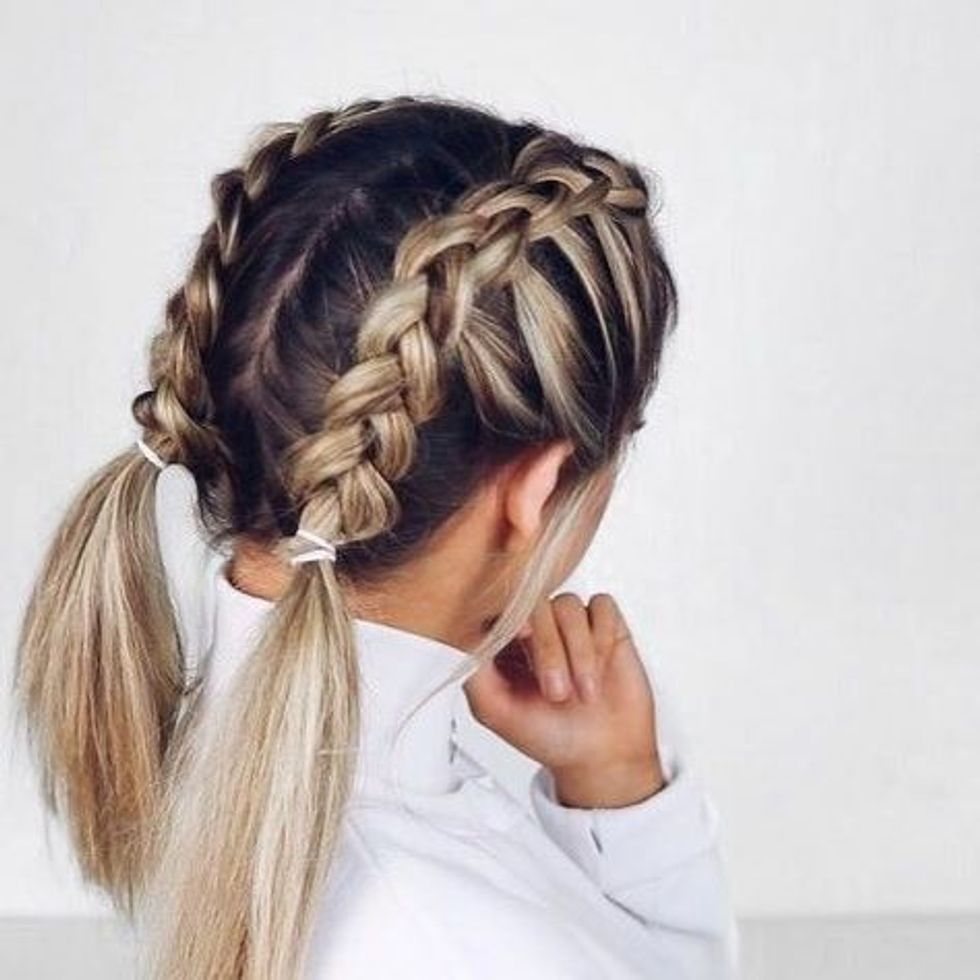 4. Messy Pony

Being able to quickly pull your back with a few loose strands serves as the most classic, yet laid back look. It also is the perfect solution for those days when you are running late and don't have time to mess with other easy hairstyles.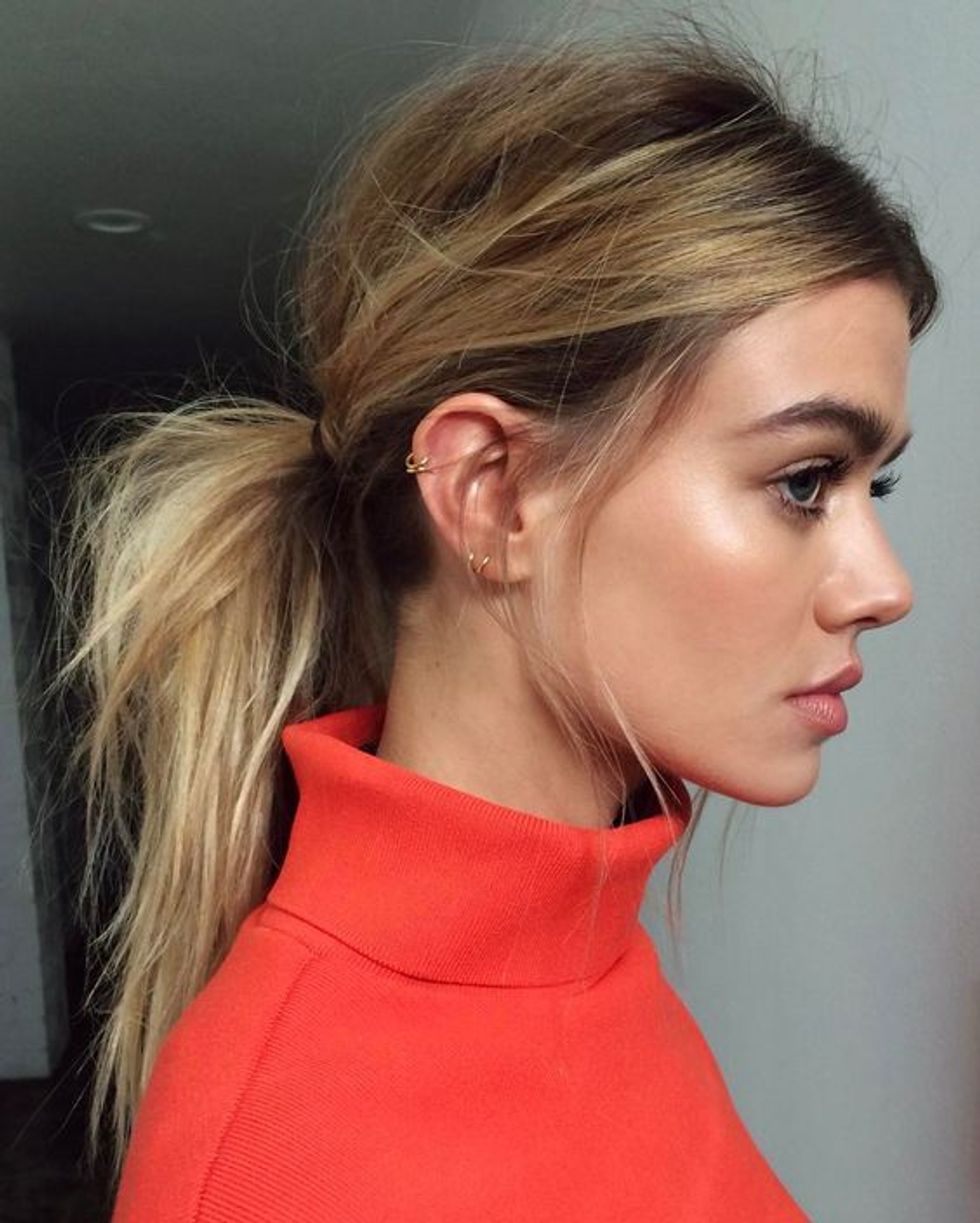 5. Half Up Half Down Bun
This style has become quite popular in the last year and I love it. It's one of my go-to's on those days where I want to wear my hair down but yet I still want feel like rocking a messy bun.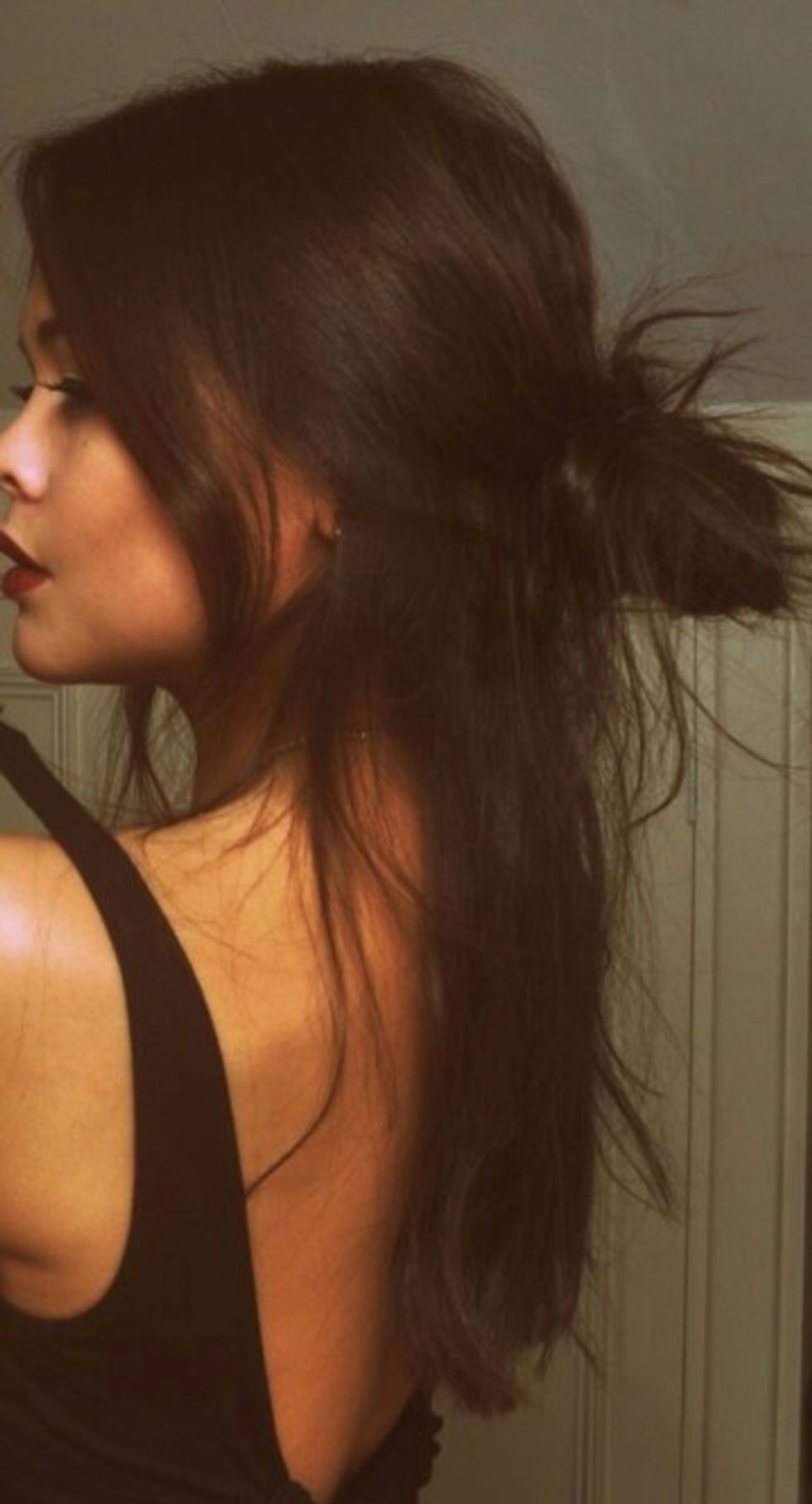 6. Bobby Pin Fix
Bobby Pins have saved me on numerous occasions when I can't find a single pony holder. You can do just about any quick hair style wit bobby pins, and it might be easier to use if you have shorter hair. All you have to do pull whatever amount of hair back you want out your face, pin it up and you're all set.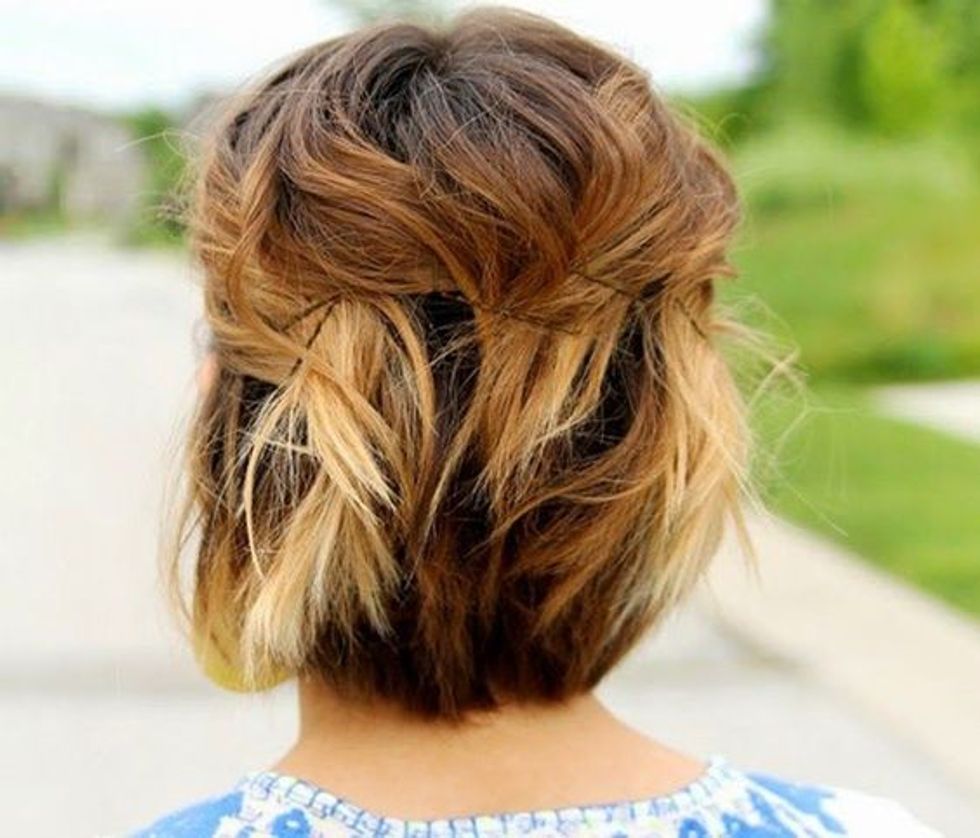 7. Head Band Up-Do
I came across this hairstyle one day while scrolling through Pinterest and I absolutely love it. All the material you need is a headband that is thick enough to hold your hair in the back and you're done. Simple and cute.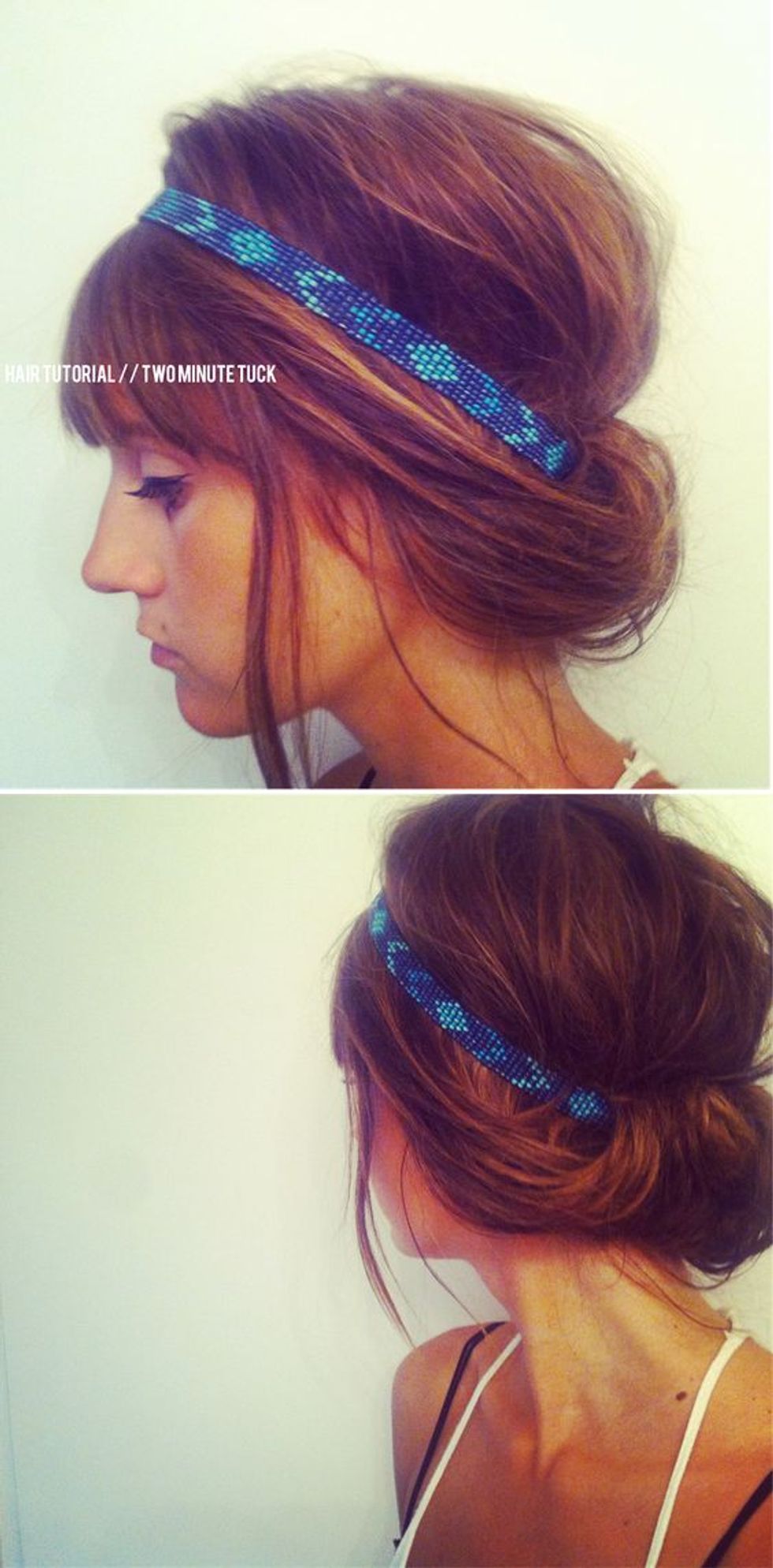 These styles can be a lifesaver on those bad hair days or when you are feeling lazy. And if you want to style them in a different way Pinterest will provide just about any style you are feeling.