Not many people know about the #poetrycommunity of Instagram, but it is alive and teeming with strong writers that will provoke thought and emotion like no other. Because of the limited medium, most poets have short, potent work that strikes you hard and fast with its content. The beauty of Instagram poetry is the international pool you have right at your fingertips! If you like poetry or simply enjoy interesting work on personal philosophy and love, then check out some of these creative minds.
1. langleav

An amazing writer with a knack for capturing the bittersweet melancholy that accompanies falling in love, Lang Leav is at the top of the list. Her work is generally short and reminiscent of prose, but the emotion-packed imagery hits you hard every time. Leav is a published poet and internationally exhibited artist. You can find more of her work in her books "Love & Misadventure," "Lullabies," and "Memories." Follow her for some great poetry that will make you want to be in love, but then again, maybe not.
2. christopherpoindexter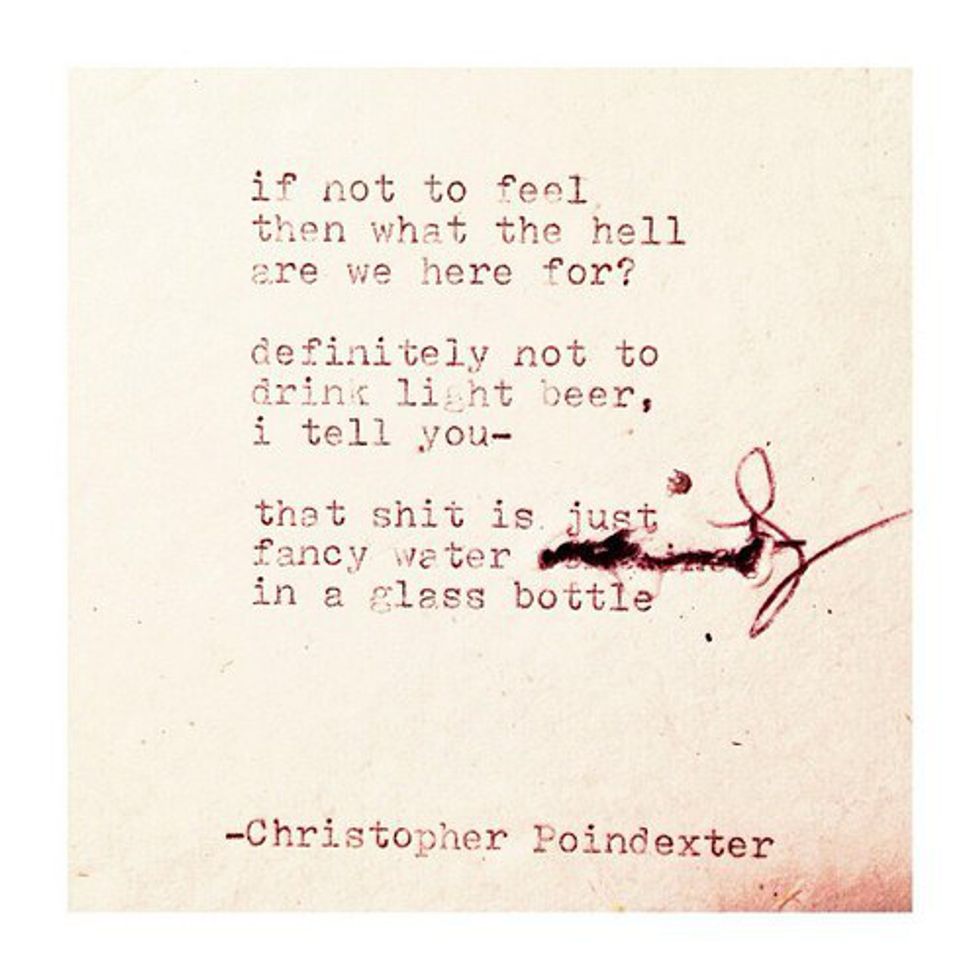 Christopher Poindexter's variety of content is sure to please the masses. From playful self-reflection, like the piece pictured above, to darker, more emotional work, Poindexter can cover any topic out there with his unique eye and easy-to-read style. Much like Leav, his work is similar to prose, but his command of the English language and the way he structures each sentence, right down to the perfect punctuation, makes him an exemplary artist.
3. emolabs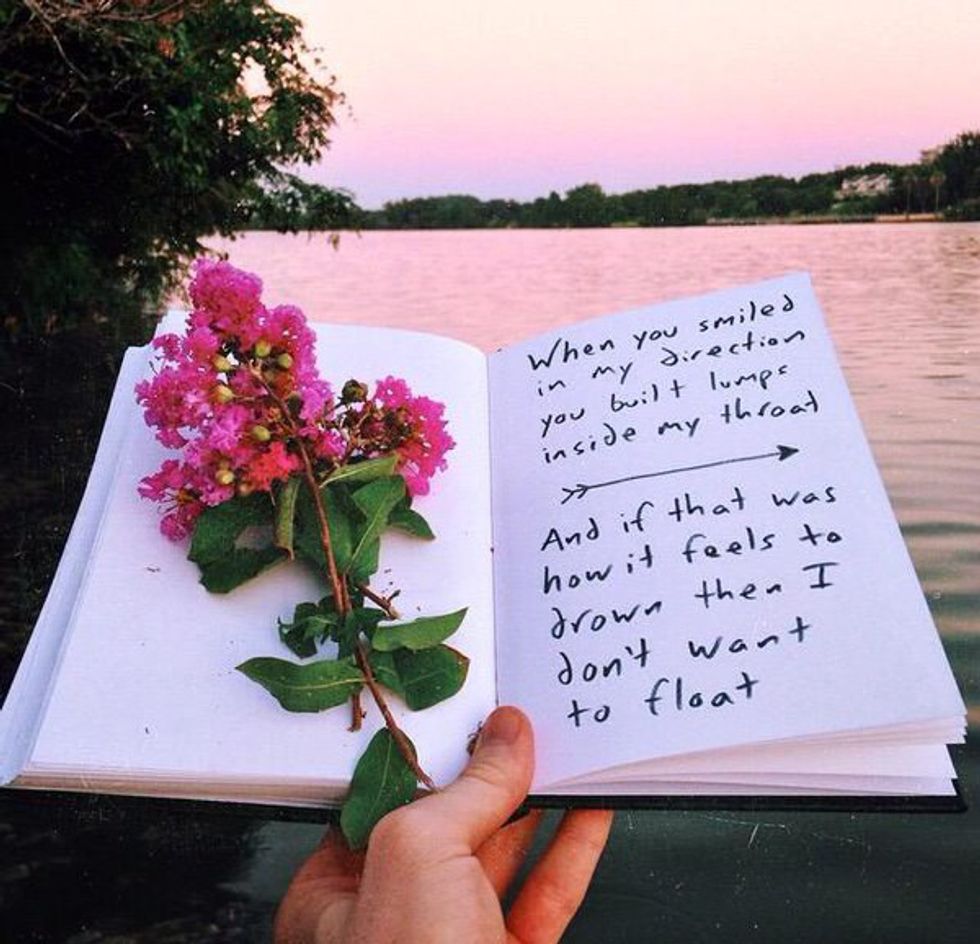 Instagram was created to build beautiful visuals and share them with the world. Emolabs, the account name of poet Tony Ciampa, never fails at framing his poetry in a romantic and dream-like image. His pieces are often shown with a flower in hand and a striking landscape in the background, much like the piece above. Opting for handwritten work over the more popular typewriter font, Ciampa stands out among the #poetsofinstagram as someone who understands that context can be just as important as content.
4. rmdrk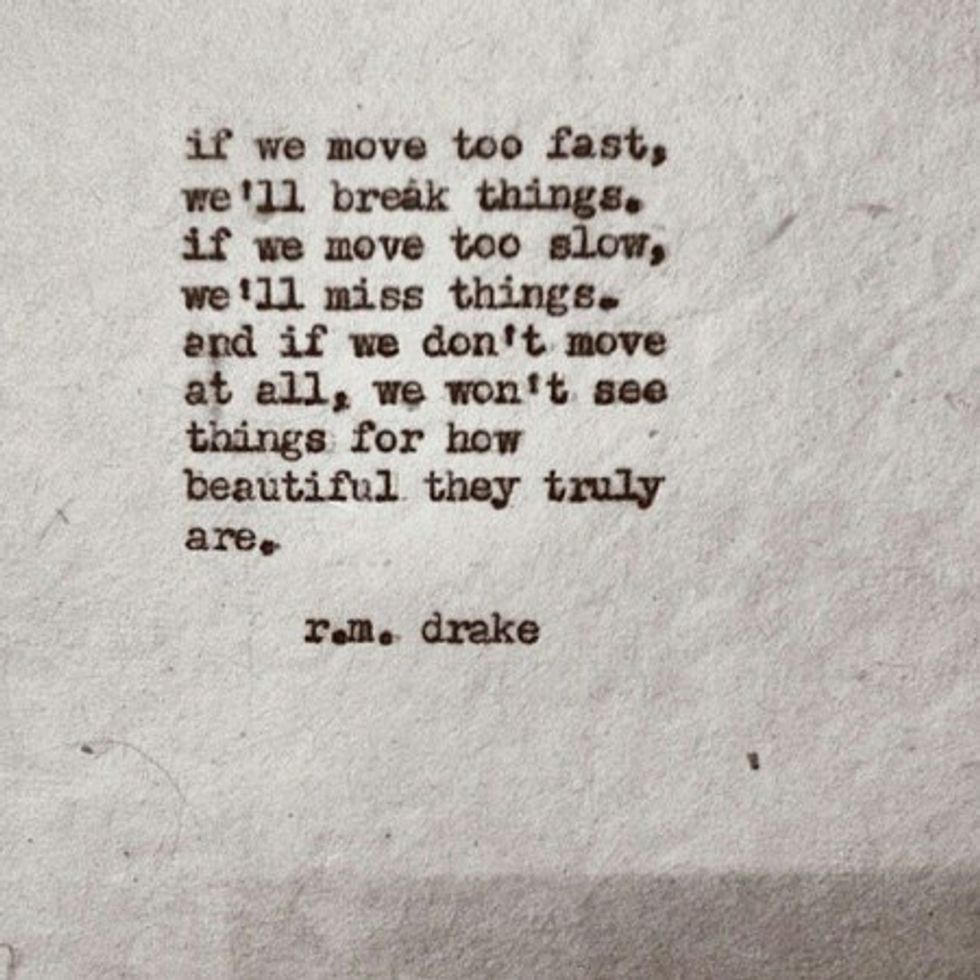 R.M. Drake, the proud author of "A Brilliant Madness," "Beautiful Chaos," and "Black Butterfly," is another popular poet on Instagram that simply states profound ideas. Much of his work seems like a command, a call to action, encouraging the reader to challenge themselves in the best ways possible. Because of this, Drake's writing has an inspirational quality that will make you keep reading.
5. tylerknott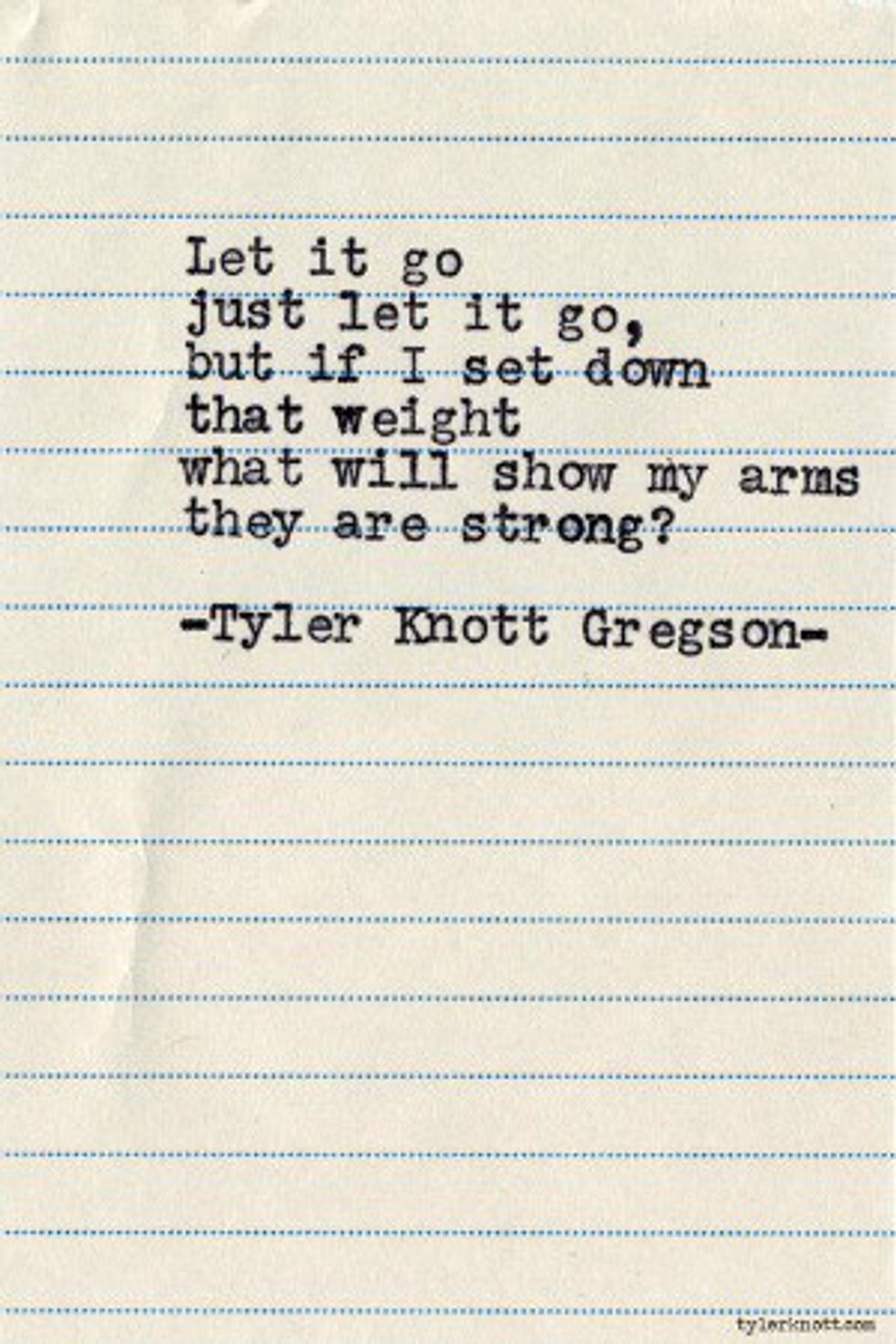 Tyler Knott Gregson can be found littered through poetry tags on Pinterest, Instagram, Tumblr, and, I'm sure, dozens of other places. His work tackles themes of love, sadness, and wanderlust, making it extremely compelling and universal. Currently, he has a few published works, including his bestseller "Chasers of the Light." Gregson is known for his "Daily Haiku" series and, now, his "Typewriter Series," in which he strives to post at least one work a day.
6. riojones7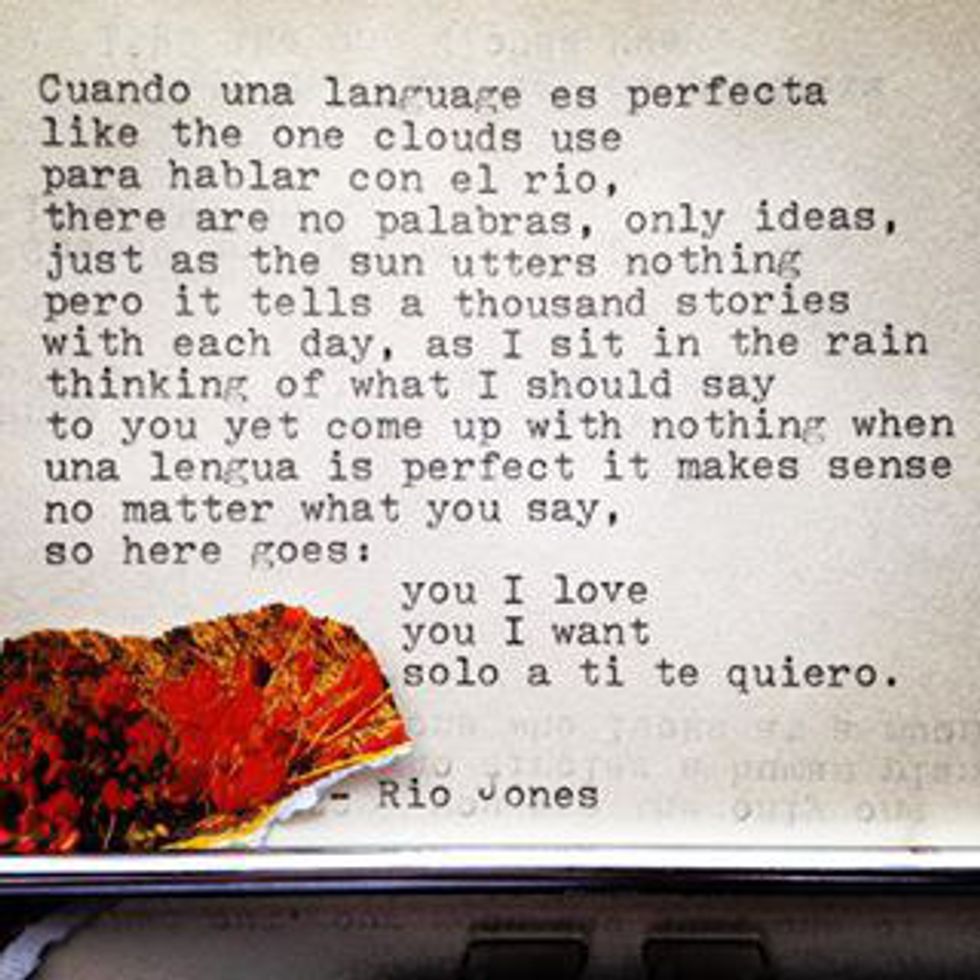 A little less well known compared to some of the other poets on this list, Rio Jones is undoubtedly one of the best. His rhythmic ability and grand metaphors suck you in and paint a picture so vivid it's hard to get back to the real world. Extremely relatable content and intricate diction make Rio Jones an instant favorite. He even has a short article on the Poetry Foundation website, calling him a poet laureate of Instagram.
---
So, if you are a poetry lover or just someone who wants a little variety on their Instagram feed, check out these established and rising artists. You could also search the hashtags #poetrycommunity, #poetsofinstagram, and #poetry to find more work. Who knows what great pieces you may stumble upon?