Remember the old days in elementary school when everyone in your class was your Valentine, and you didn't need a partner to celebrate the cutest holiday of the year? I do, too. I love everything about Valentine's Day. Red roses? Yes, please. Pink everything? My perfect world. All-things love and all-you-can-eat chocolate? Sign me up.
Yet as we've grown up, this holiday has inevitably become more about how much junk food we can consume in our sweatpants with the company of Meg Ryan and Tom Hanks than about celebrating love.
But love is amazing, and Valentine's Day is adorable, and just because you're thinking about your ex, doesn't mean you should be deprived of enjoying yourself this Valentine's Day.
So here are six ways to celebrate Galentine's Day with your favorite girlfriends this February because we don't need men ever and we especially don't need them to enjoy this holiday.
---
1. Throw a vision board making party.

If one of your 2018 goals was to become a better person, then this one is for you. Gather your favorite magazines and craft supplies, put on your feel-good tracks, and make some vision boards with your fellow #girlbosses because why worry about your ex when you can be working on yourself instead?
2. Check out a cute brunch spot.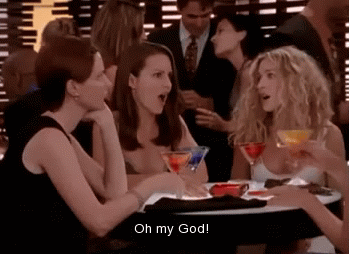 Make some brunch plans at the local cute café and catch up with your favorite ladies because nothing fuels the soul better than some mimosas, overpriced avocado toast, and quality conversations. (It just-so-happens to be a plus that brunch is the best place to stock up on those killers Instagram photos.)
3. Go dancing!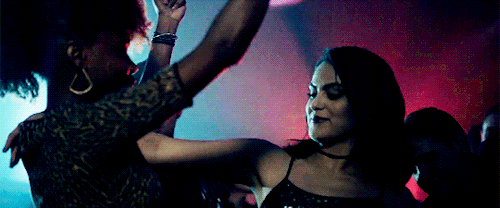 Paint the town red with your girls this Galentine's Day. The one thing that can reliably make you feel instantly better about life is hitting the club. Dance until you sweat off your makeup and sing along to your favorite trap songs until your ears start ringing and have pure, uninhibited fun.
4. Treat yo self!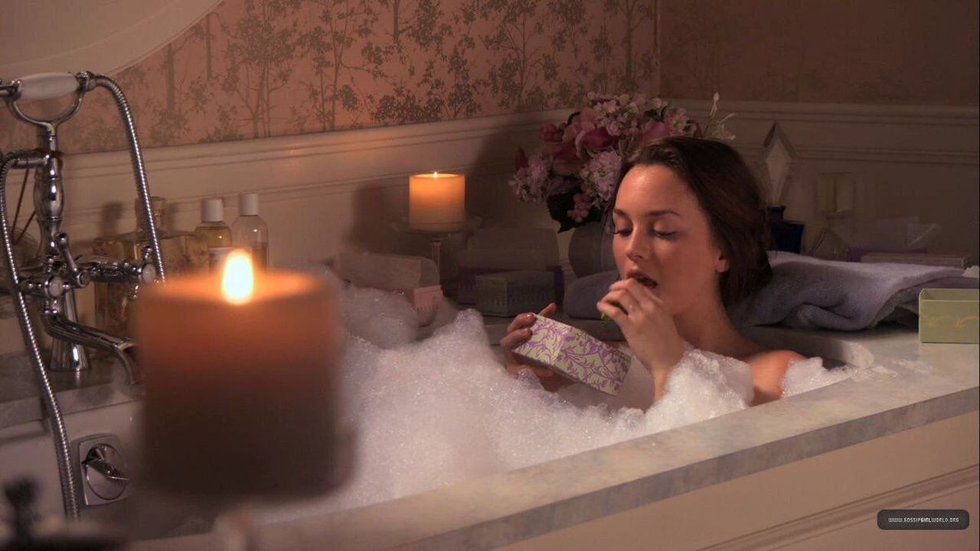 Pampering yourself works wonders on your confidence and mood. Book a Drybar party. Get matching mani-pedis. Touch up on your airbrush tans. Then go out and shop some local boutiques and grab an iced coffee. Do any and everything that will make you feel beautiful and happy because you deserve it, and a lil blowout never killed nobody.
5. Go out to a fancy dinner.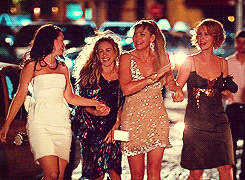 Slip on your favorite heels, put on that dress you bought on a whim because it was so beautiful, and hit up that classy Italian restaurant with your girls because pasta will never let you down the way men do.
6. Throw it back to the old days and have a slumber party!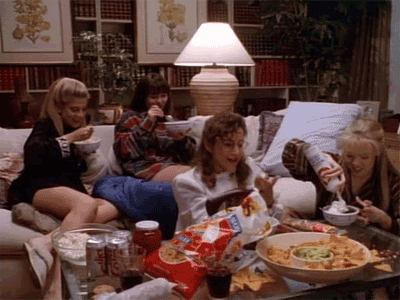 Throw on your comfiest oversized flannel or matching loungewear set, order too much pizza, grab gallons of ice cream, and put on your beloved #girlpower movies. Some recommendations from yours truly? John Tucker Must Die, Sex and the City 1 & 2, and Clueless. Dance wildly to your favorite throwback tunes and have meaningful conversations. Be present with the women in your life who inspire you and bring you joy.
---
As cliché as it is, at the end of the day, boys are temporary, and it is so much more important to invest your energy in the friendships that empower and better you. This Galentine's Day, take back control and fill up your calendar with activities that ignite and fulfill you. Ladies, it's time to have the Valentine's Day we know we deserve.