1. Vodka or Water?

Fill up a bunch of shots of clear liquors. One person takes a shot and pull off that it is water by saying "mmm water". If someone doesn't believe you, keep taking the shot until nobody calls bullshit. Next person does the same.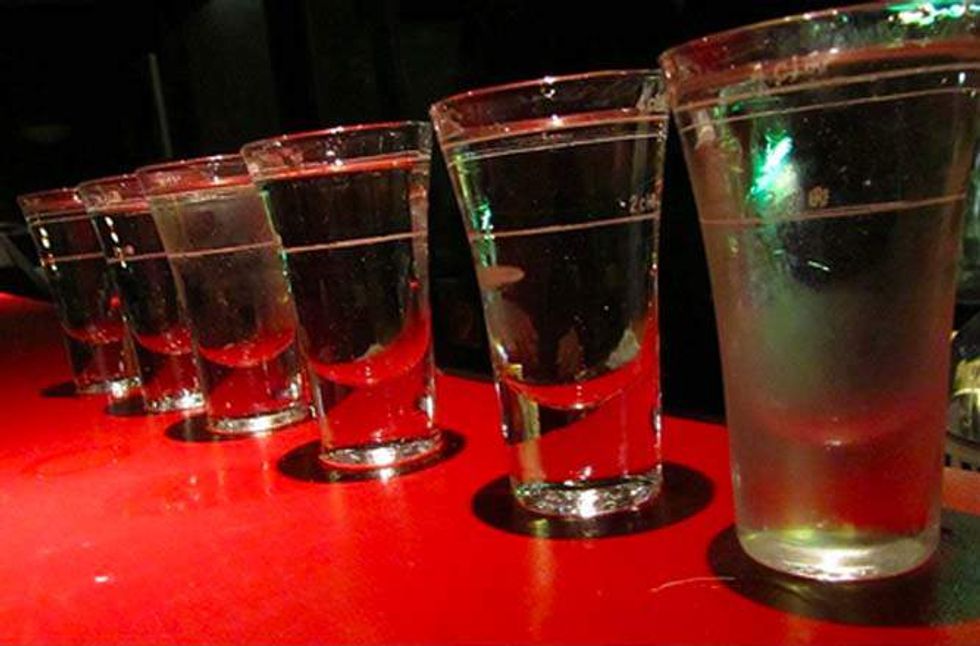 2. Shotroulette
Fill shot glasses with liquor or any time of liquids and then put a bottle in the middle to play spin the bottle. Whatever the bottle lands on, take whatever that shot is.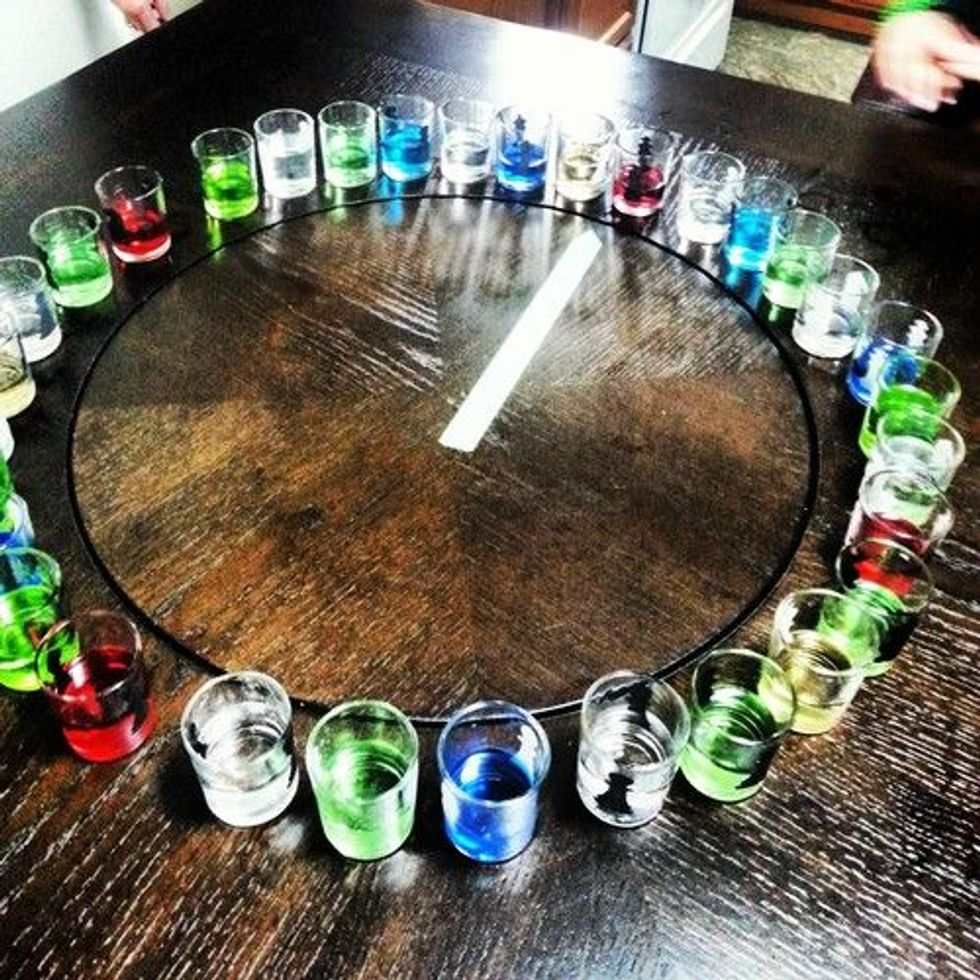 3. Drunk Jenga
Write dares on jenga blocks and play while drinking. When it is your turn, take a block out of the tower, take a drink and do the dare. Whoever knocks down the tower chugs their drink.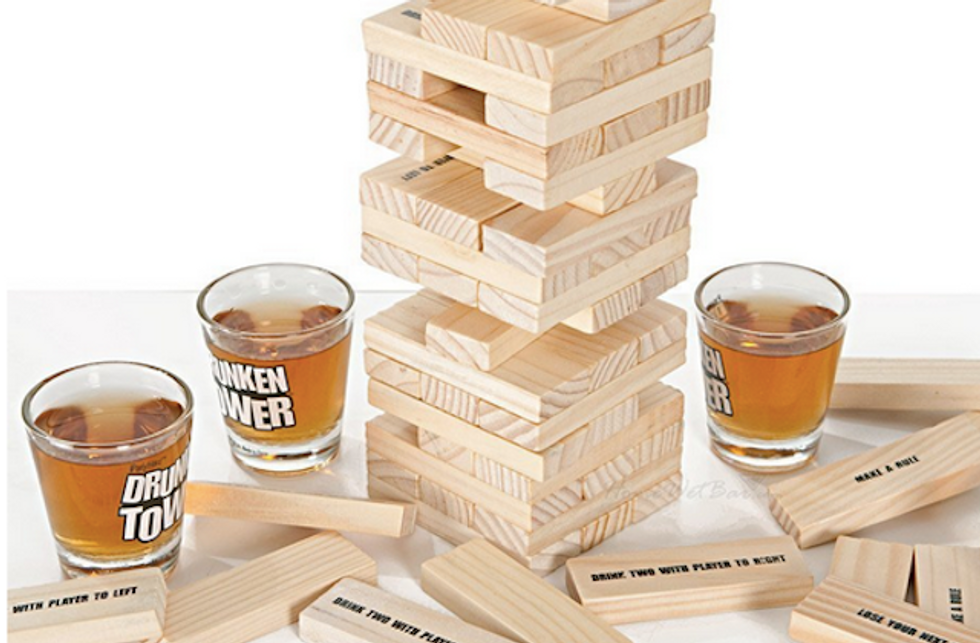 4. Battle Shots
Set up a battle-ship board using cardboard (ex. Pizza box) and use filled shots as your ships. When someone hits your shot, take that shot.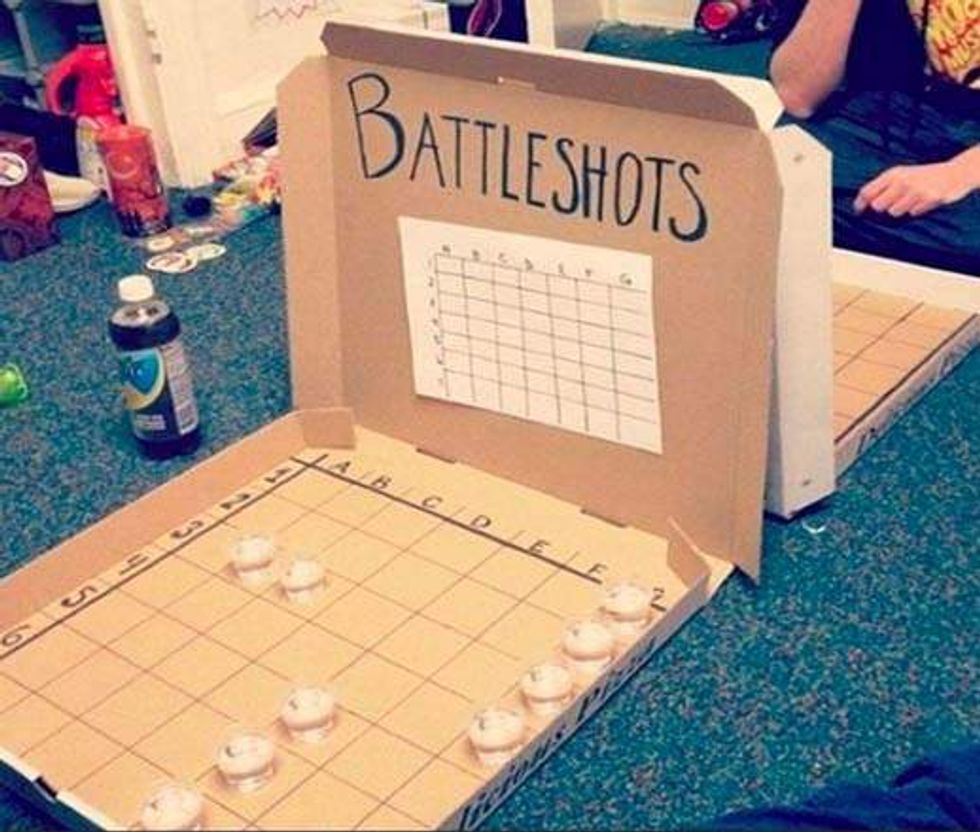 5. Edward 40 Hands
Duct tape two 40 oz of liquor to your hands (you will need help with your second hand) and don't do anything until the bottles are both empty this includes no going to the bathroom. Whoever finishes it the fastest, wins.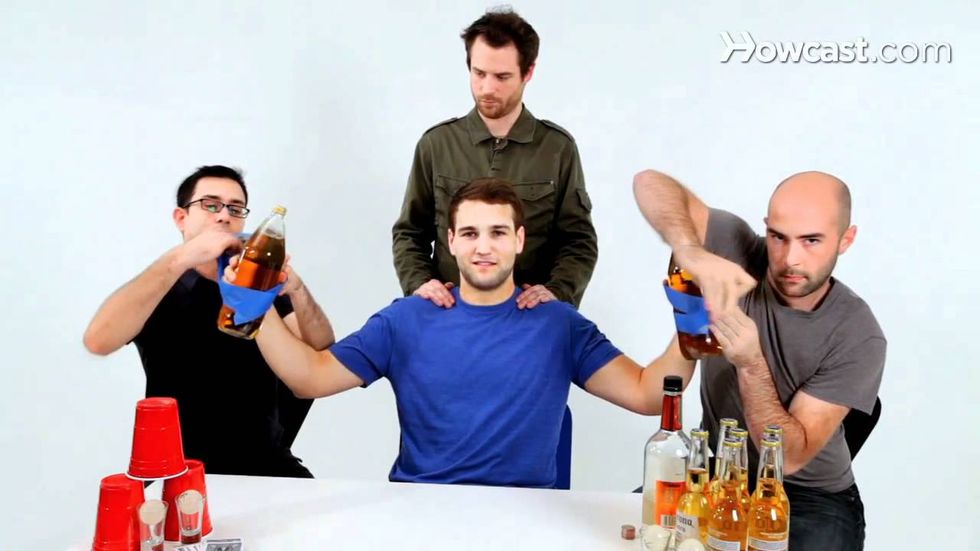 6. Not Your Father's Beer Pong
Instead of 6 cup pong, make an american flag out of solo cups and yes that means get white and blue to make the flag because it will make it more fun. Don't rerack, just keep playing until all the cups are gone. Just make sure you have plenty of beer for this one!