At Rutgers, the State University of New Jersey, we are lucky enough to be constantly surrounded by diversity. With nearly 47,000 undergraduates and more than 19,000 graduate students, the eclectic mixture of individuals that we interact with day-in and day-out naturally makes us more informed global citizens. If there is one thing about a true New Jersey native that always holds true, it is that they fight ferociously to diminish "Jersey" stereotypes.
After all, there is nothing more aggravating than being compared to the cast of "The Jersey Shore".(They're from New York, for crying out loud!) As hard as we may try to fight these stereotypes, sometimes there is no escaping the ratchetness that comes along with attending school in the good ol' Garden State.
---
Here are some experiences you may have encountered during your time here at Rutgers:
---
1. That time you went to use that unfortunate frat bathroom.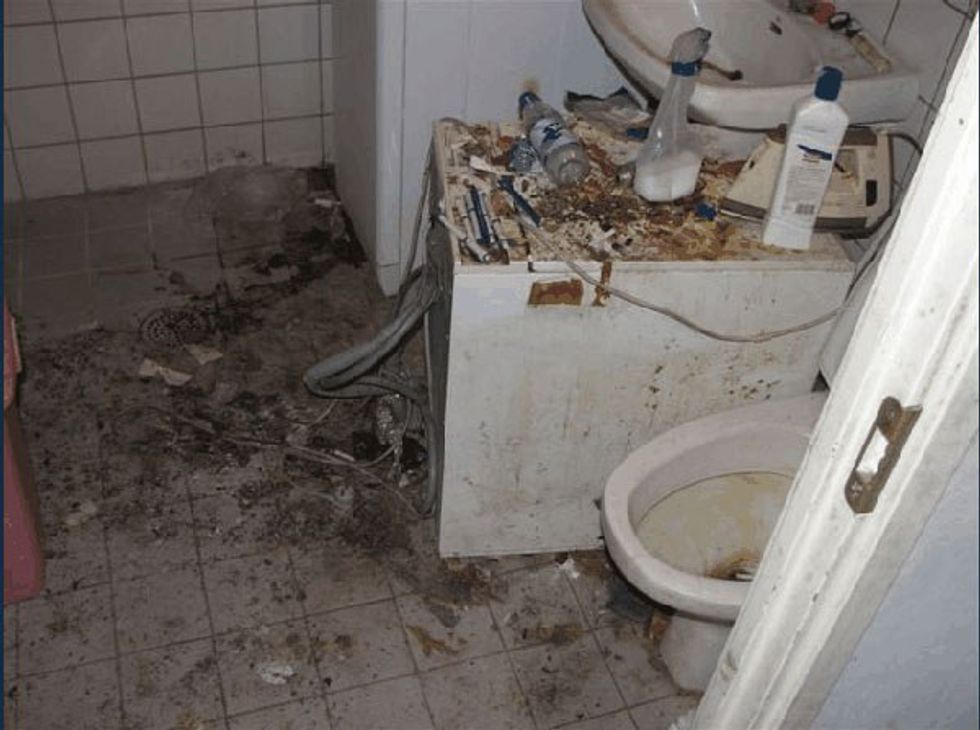 Yes, you know the one I'm talking about. Somehow, despite the deafening music, you manage to shout into your friend's ear that you have to go. In fear of losing each other amongst the overbearing crowd and practically unlit basement, you grasp hands and journey to find the restroom. Your friend decides to approach a friendly-looking guy in a muscle tank top who is standing at the keg. "Excuse me, where is your bathroom here?" she shouts over the booming speaker. In response, he points to a doorway with the doorknob missing. You survey the area; the floor is sticky with beer residue, the sink area is littered with half-filled cups, and worst of all, no toilet paper. Just as you sit down and take a sigh of relief, someone starts to bang on the door to see if you're finished yet. Sound familiar?
---
2. The time you got drunk food… or maybe it wasn't just that one time.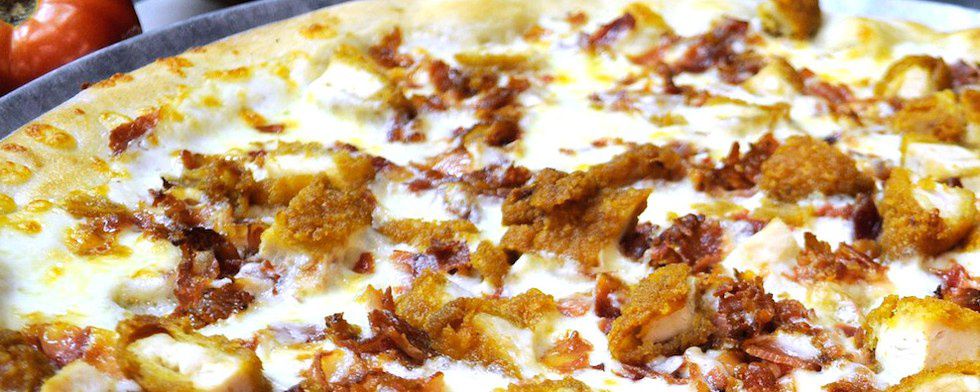 You're walking back from the party with your squad when suddenly, someone suggests the idea of food. You imagine how satisfying that first bite of piping-hot pizza would taste; the cheese still bubbling from the oven complete with the doughy goodness of the warm crust. You stumble into your nearest go-to food joint on Easton Ave and indulge in a greasy, drunken feast of cheese fries, chicken bacon ranch pizza, and fat sandwiches surrounded by all of your best friends. The next morning at Brower brunch, you all sit around the table sporting last night's makeup and b*tch about how no one stopped you all from eating those sickening "cheese fries on top of pizza".
---
3. That time you saw a freshman at a frat party… or you were that freshman.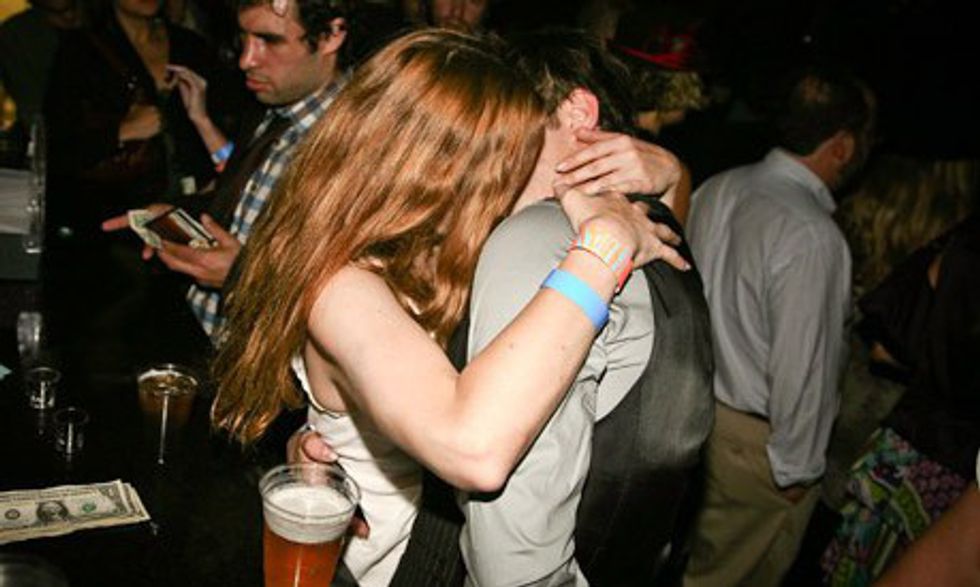 Unfortunately, we've all seen it. It usually starts off with a muscly-looking guy approaching just about every girl at the party until one of them finally takes him up on his offer to dance. Before you know it, they are up against the graffitied wall of the muggy frat. In the glory of the moment, the girl does not seem to notice that her crop top is disheveled and her friend is giving her the universal "thumbs down" from behind muscle boy's back.
---
4. The time you didn't make it to the game.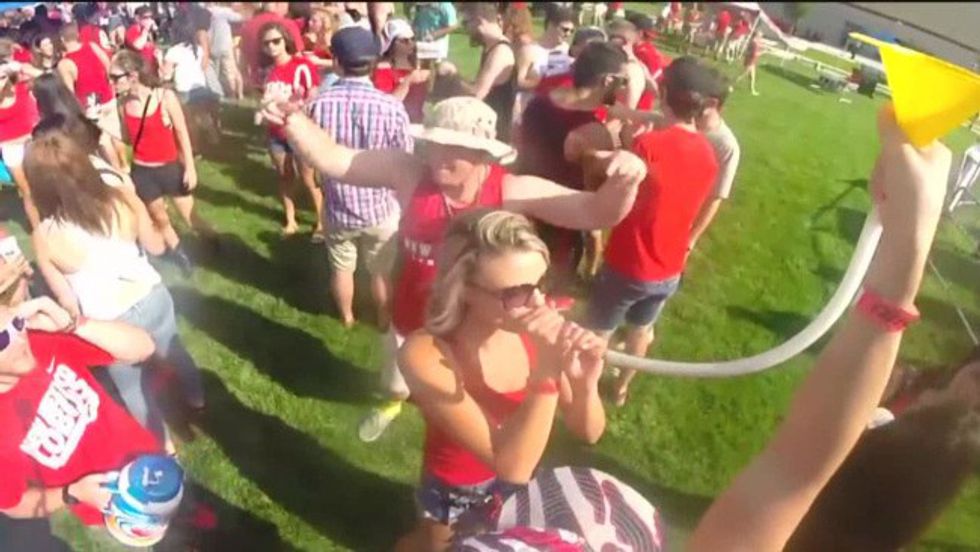 It's 9 a.m. and you and your roommate take a shot "for good measure" before showing up to the tailgate. Since you are head-to-toe in your most festive scarlet apparel, you know that the pressure to get a good Instagram is on. You grab a beer from the keg, vibe out to the music, and take a few pictures with friends. Before you know it, you've gotten sucked into a game of pong and are losing terribly. You then proceed to "slap the bag" when it comes around, because why not? After dancing for hours on top of the DJ booth, you are left in a slump on the floor. It might be time to take the weekend bus to Busch, but you certainly aren't going anywhere. But worst of all, you didn't even get a good picture.
---
5. The never-ending crime alerts.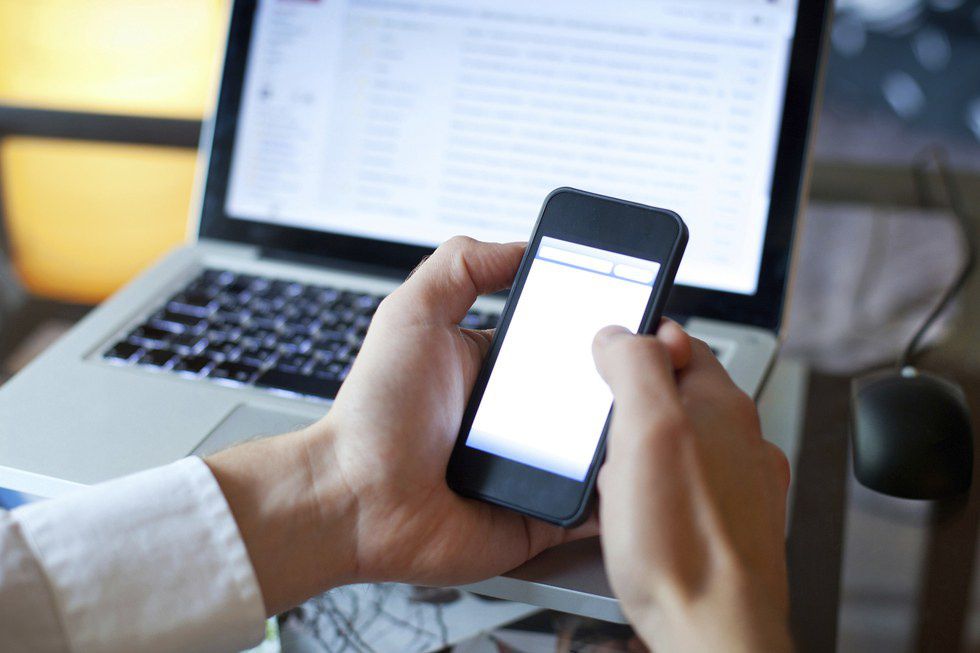 You are sitting in your go-to cubicle at the Alexander Library when suddenly, your phone lights up. You check your email notification, and it turns out to be yet another crime alert from last night. You tap your friend on the shoulder to show her; you can't help but exchange a glance that says, "that's New Brunswick for you!"
---
Although Rutgers can often get slammed for qualities like these, they are the main reason why we Rutgers students find it so endearing. Rutgers is not prim, proper, and straightedge. It is an enormous state school with tons of charisma. As one of the most powerful and prestigious universities in the nation, we certainly know when to buckle down with our work. Yet when all of our work is submitted and the clock strikes 11 on a Thursday night, we also know how to have a little ratchet fun, too.