Sometimes, when you're out filming sunlight is the best light. You have a steady source of light and can find yourself with the perfect shooting conditions. You can even finally get that one scene you've been waiting to get. But when you're out in the sun all day there are a few things you should definitely remember, especially if you live somewhere the sun is absolutely relentless.
1. Time constraints
The sun is a fantastic source of light, especially when you hit the Golden Hour and everything seems to be lit perfectly. Don't forget that that lighting won't last you all day. The time you have to actually get your scene done will be limited and you need to make sure you plan accordingly. Your cast and crew should all be aware of this as well. Lighting and color can be corrected in post, but the less of that you have to do, the better.
2. Sunscreen and Shade
THIS! This is very important! I learned this one from experience on my own shoot a few weeks ago and let me tell you, it's better to learn from someone else than to go through it yourself.
Sunscreen is your friend. Your best friend when you're out in the sun for hours on end. It protects your skin from harmful UV rays and from the pain that comes with a sunburn afterward as well as the continuity of the rest of your project.
I was acting in and directing this last project I was working on. My crew and I spent three hours out on the football field and two of us, a crew member and I, were both badly sunburned. We spent the next two days out of commission due to sun poisoning and heat exhaustion. Chills, fever, fatigue and a lot of sunburn pain plagued us for the next few days and I hate to say that my crew member had it even worse than I did.
Not only is this absolutely terrible for your health it's also bad for the rest of your shoot. My crew member didn't make it to the next session (which was indoors, by the way) and my sunburn was quite visible on camera, despite the attempts to hide it. Luckily for me, the outdoor day was the first one so I was sunburned for the whole time we were filming, rather than just some of the days. A sunburn that can't be hidden can very easily ruin the continuity of your project.
Even just something as simple as an umbrella or a tree can keep your cast and crew safe and protected.
This was the second day of shooting, few days after the first. Notice the difference in skin color right by the collar as well as the redness on the ears, white contrasting highly with red.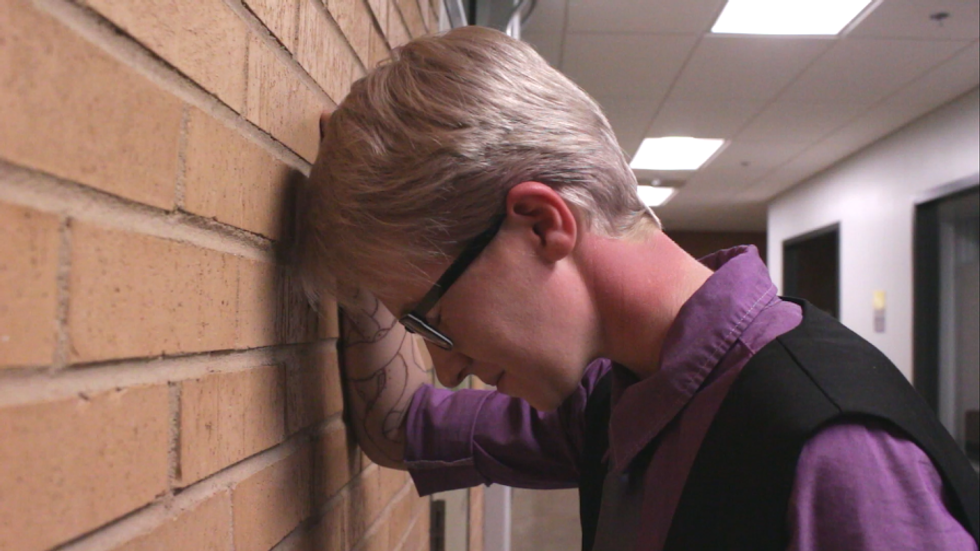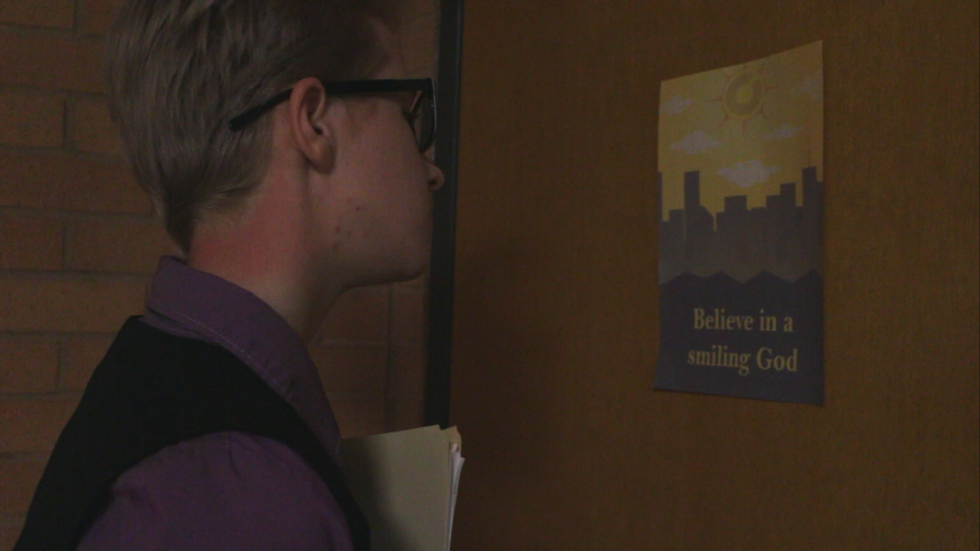 3. Be prepared for Makeup
In the case that you end up like me in the photos above you need to be ready to cover up the sunburn and that means makeup. Your actors are all going to have different skin tones and if any of them do get burned not one kind of concealer or foundation will work for them.
Being ready to make this adjustment will save you a lot of time and worry while you're shooting and while you're working in post if you can color correct. Just remember to be gentle with your sunburned actors and avoid exposing them to too much more sunlight.
4. Rest Time
It's common knowledge that working out in the sun is extremely tiring. Even standing in the sun has a way of draining energy. Remember this as you and your team works.
Sunlight has a way of working itself all the way into your bones and without a break once in a while everyone will tire out rather quickly. Make sure you plan to include a bit of rest time for everyone in your shoot. Snack are always a good idea and you can never go wrong with air conditioning. Just make sure to take care of your crew.
5. Water
This is the most important thing for when you're shooting outside in the sunlight. Dehydration is a beast nobody wants to face. It is absolutely crucial to make sure there is enough water for your cast and crew. Dehydration has its own myriad of health issues and it's best to avoid it altogether. A hydrated crew is a happy one.
Keeping everyone healthy and hydrated is paramount. Taking care of your crew should be your first priority. Learn from my mistakes and keep everyone in good health, for your sake and for theirs.