1. You finally feel free!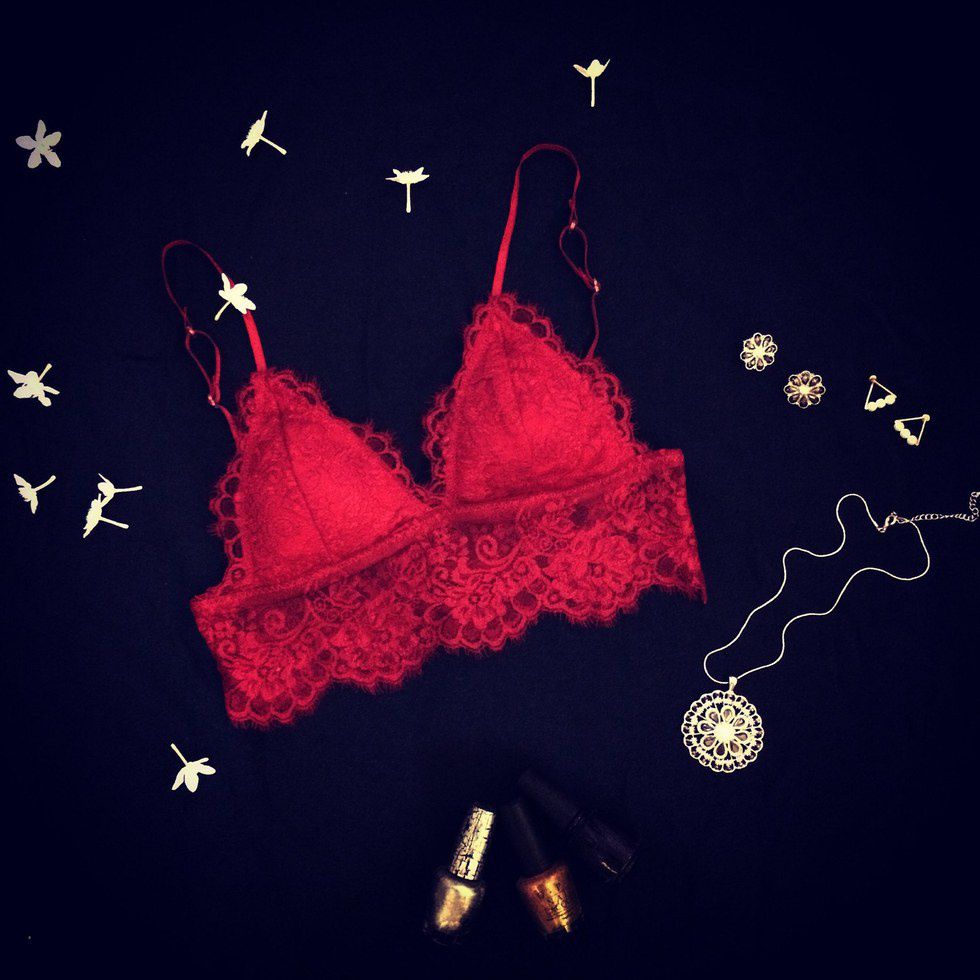 If you hate having to feel uncomfortable all day with your chest cooped up, then you get where I am coming from.Your breasts can now do as they please, but most importantly they can get a breath of fresh air too! Trust me, this is way more comfortable than coming home to indents on your rib cage from that annoying underwire.
2. Your shirts and other tops begin to fit better.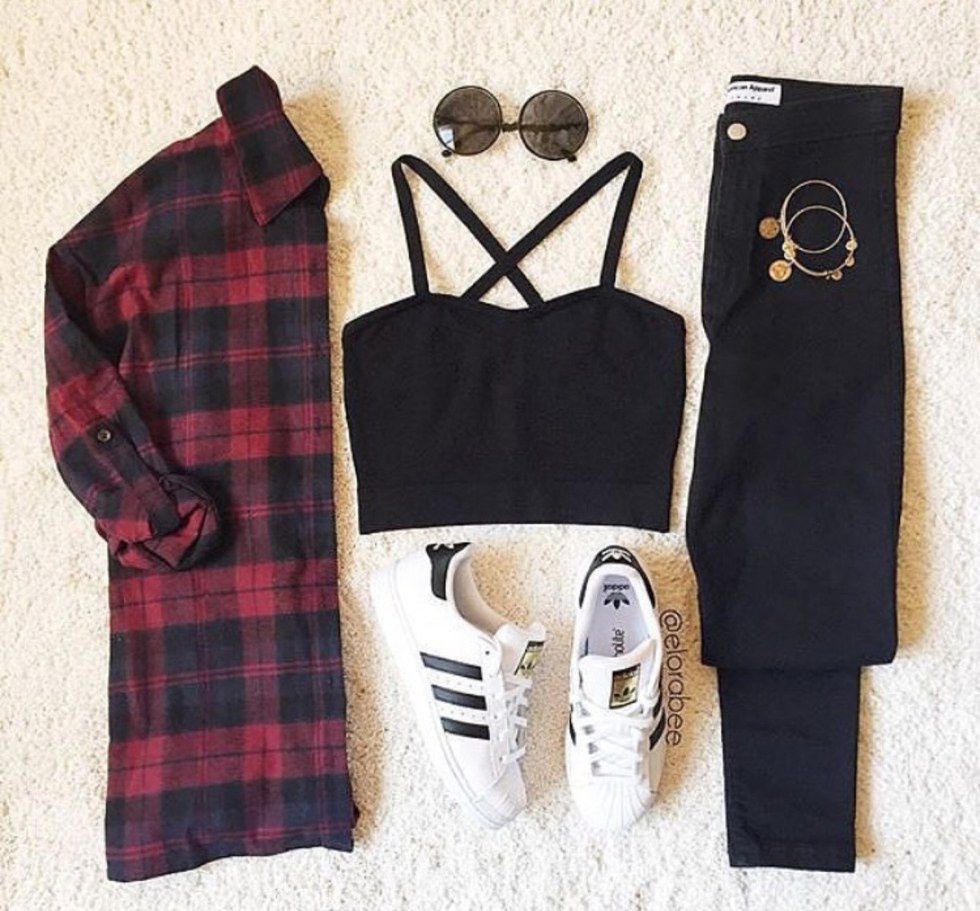 Now you have all the room you want because you do not have to worry about all that padding fitting under your shirt. It definitely helps when it comes to shirts that are fairly snug, such as crop tops and fitted tanks. Plus, you will look more natural and curvy! Lastly, you will feel like you are lounging at home under your clothes.
3. Your bralette now becomes your best friend.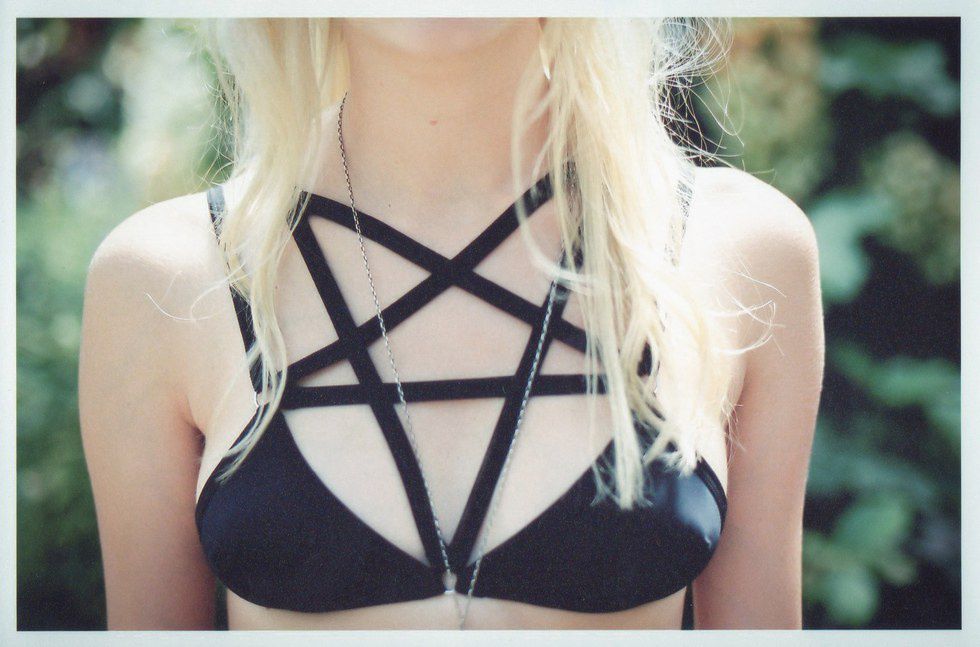 You will start to forget you are wearing one. Seriously, it really is that comfortable. It feels like you are wearing your favorite bed time tank top. There are times when certain clothes call for a bra, but lets face it after wearing a bralette you will go for the comfortable option instead. If it hangs out, at least it is cute with lace so it will not look so bad!
4. You do not have to go through the hassle of finding a bra that fits perfectly.

Let's face it, it is such a hassle trying to find your size. Usually the band always fits, but the cup is always too small or entirely too big. Then you can be a bigger size in one store and a small size in another. Seriously, it is such a pain! Luckily for the bralette all you have to worry about is adjusting the straps, if they even have those! Most of them fit just like a sports bra, but they look way better on! Plus, you do not have to worry about any annoying gaps or the constraint of bra cups!
5. I realized I was wearing a padded bra for other people.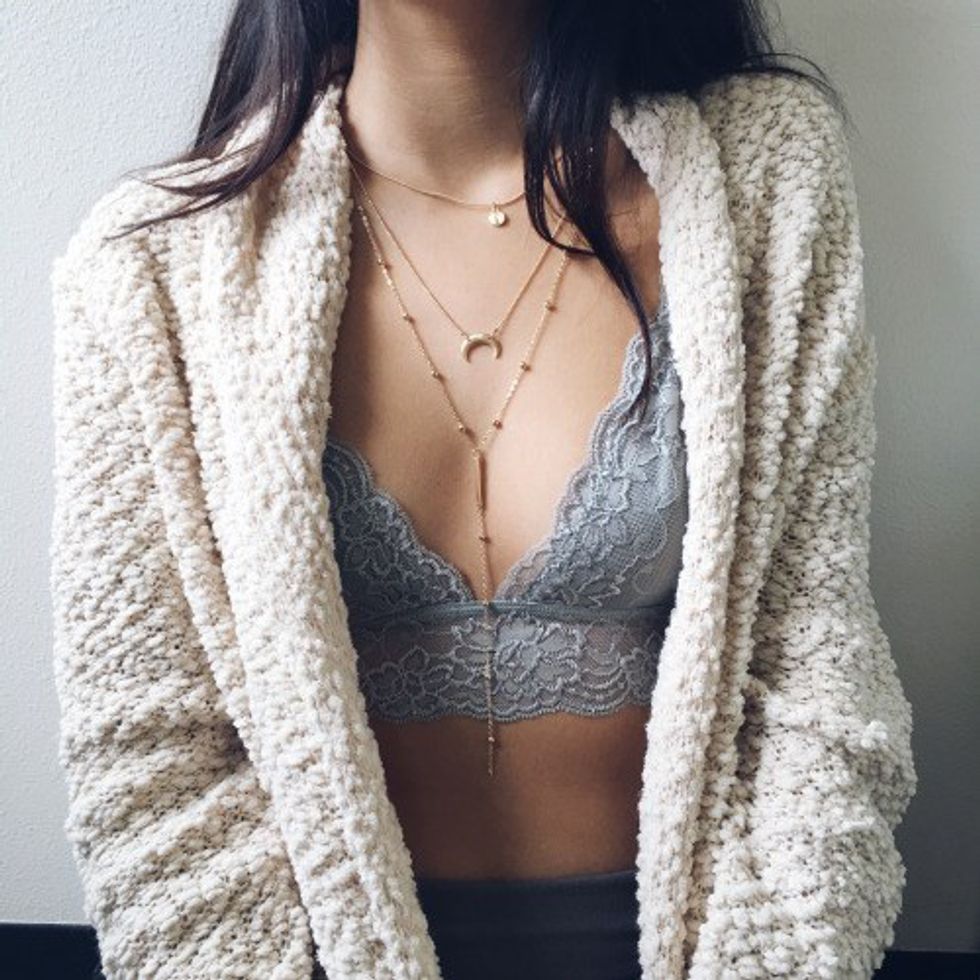 I always thought you had to wear a bra. I remember receiving my first training bra in fourth grade and by the time I reached eighth grade I was in a full padded bra. I firmly believed I would only be attractive if I had my boobs pushed up and hanging out. Now, I realized no one really looks at them. Half the time no one smirks at me or calls me out for not wearing one. Hell, they do not even notice I am not wearing one! You actually feel better wearing just a bralette. You feel comfortable in your own skin and it feels liberating! Plus, the bralettes look sexier anyway!