Okay ladies, this one's for you! If you were blessed and cursed with having a large chest, these struggles will be totally relatable! I have been a DD cup since around 8th or 9th grade, so I have been dealing with all these irritating things every single day of my life!
Cute shirts that turn into crop tops.
You and your friend wear the same size shirt, except on her it's a normal length. When you put it on, however, it instantly becomes a crop top because of how large your breasts are. Buying shirts is also super hard because you have to buy things to fit your boobs and then they don't end up fitting the rest of you. Also, forget anything with a high neck. That just makes your chest look even larger.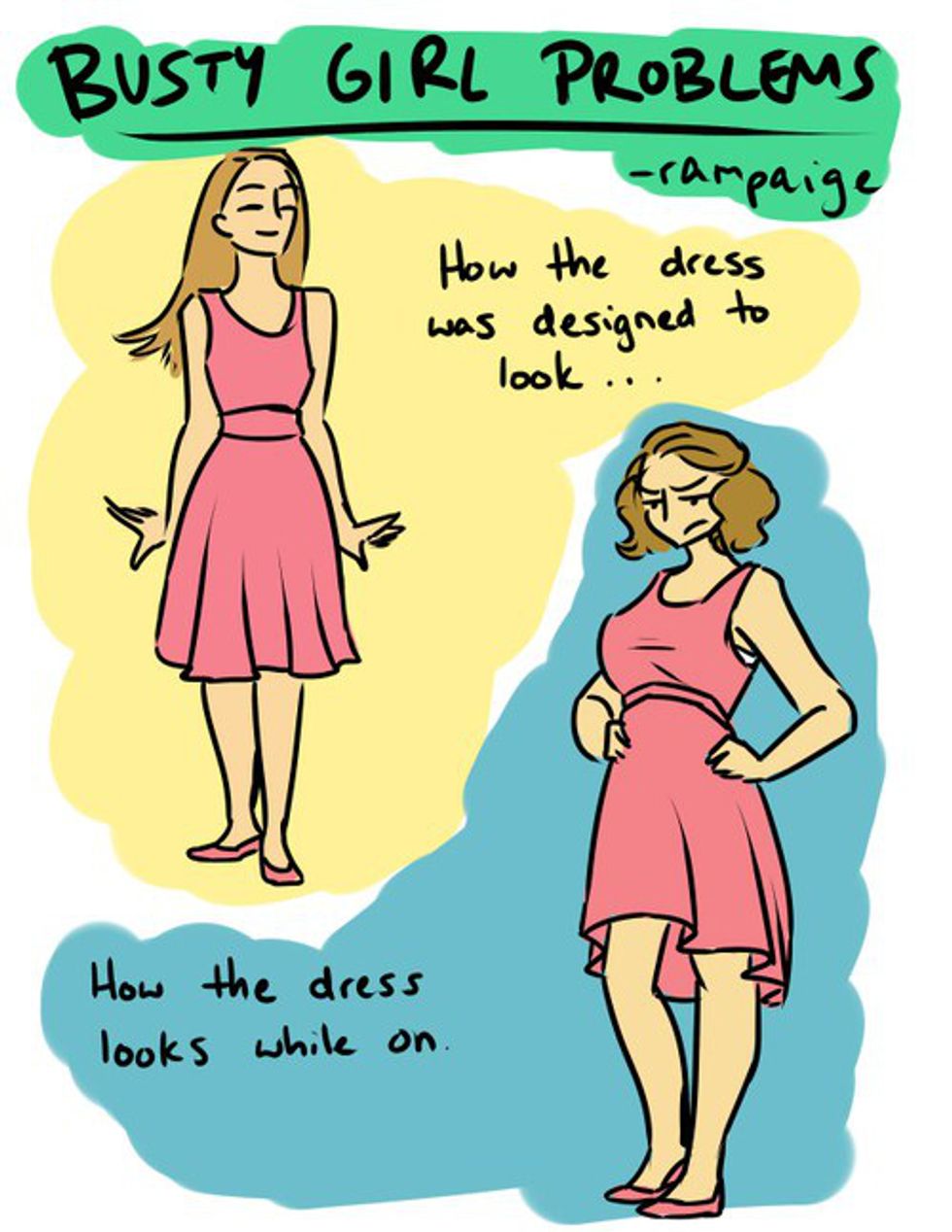 Boob sweat.
This one is pretty self explanatory. It's gross and annoying and completely inconvenient. It makes you so uncomfortable because your bra and your shirt are super stuck to you. Some people even resort to putting deodorant/antiperspirant in between and under their boobs to try and help with the sweating and the sweaty smell.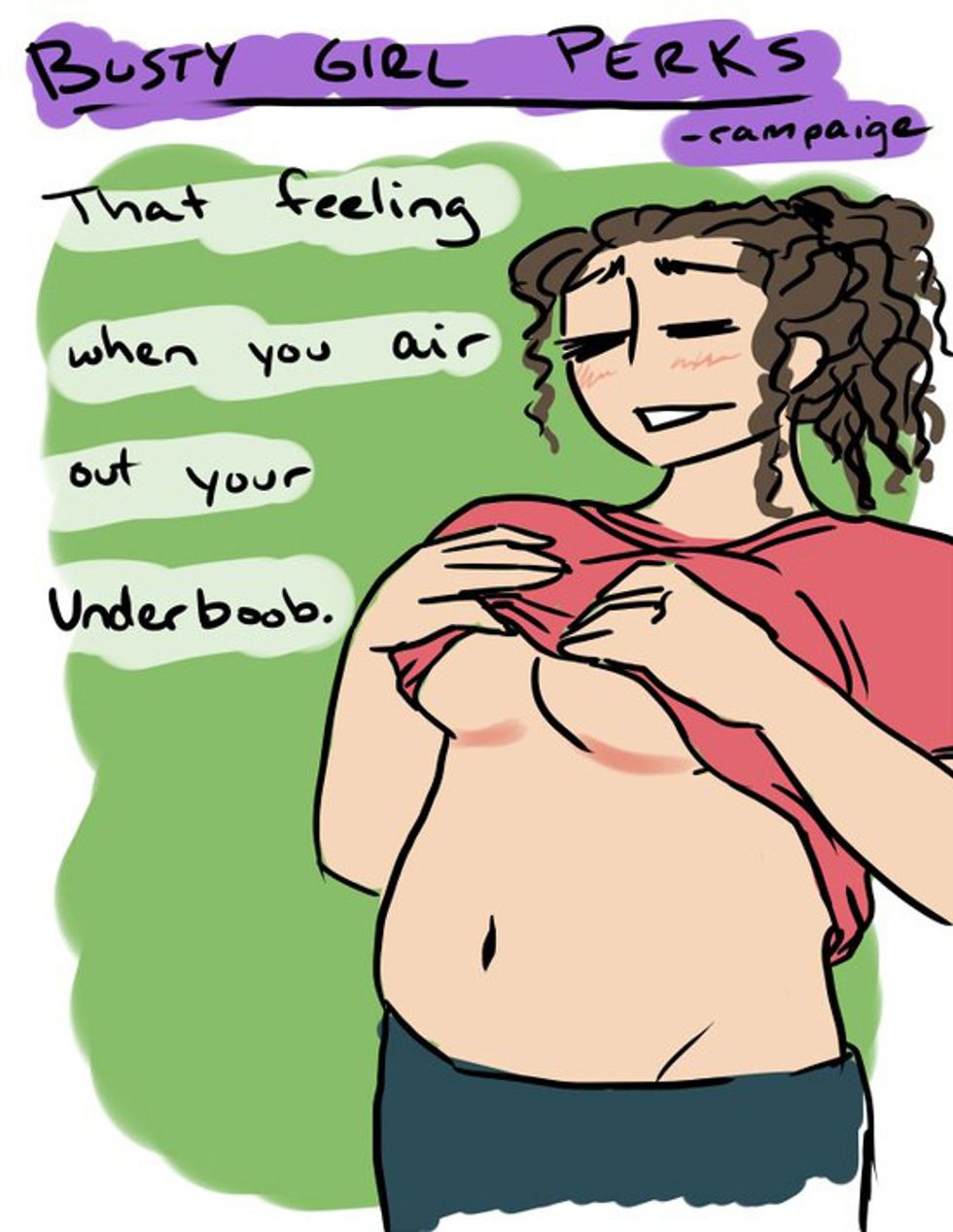 They get in the way of everything.
This one is so annoying. Sitting at a table for dinner? You better believe your boobs are going to be rested on the edge. In a tight space with a bunch of other people? Be prepared to have them accidentally rubbing up against them. Going for a jog? Better put on like 5 sports bras because if you don't have them properly secured, they WILL hit you in the face.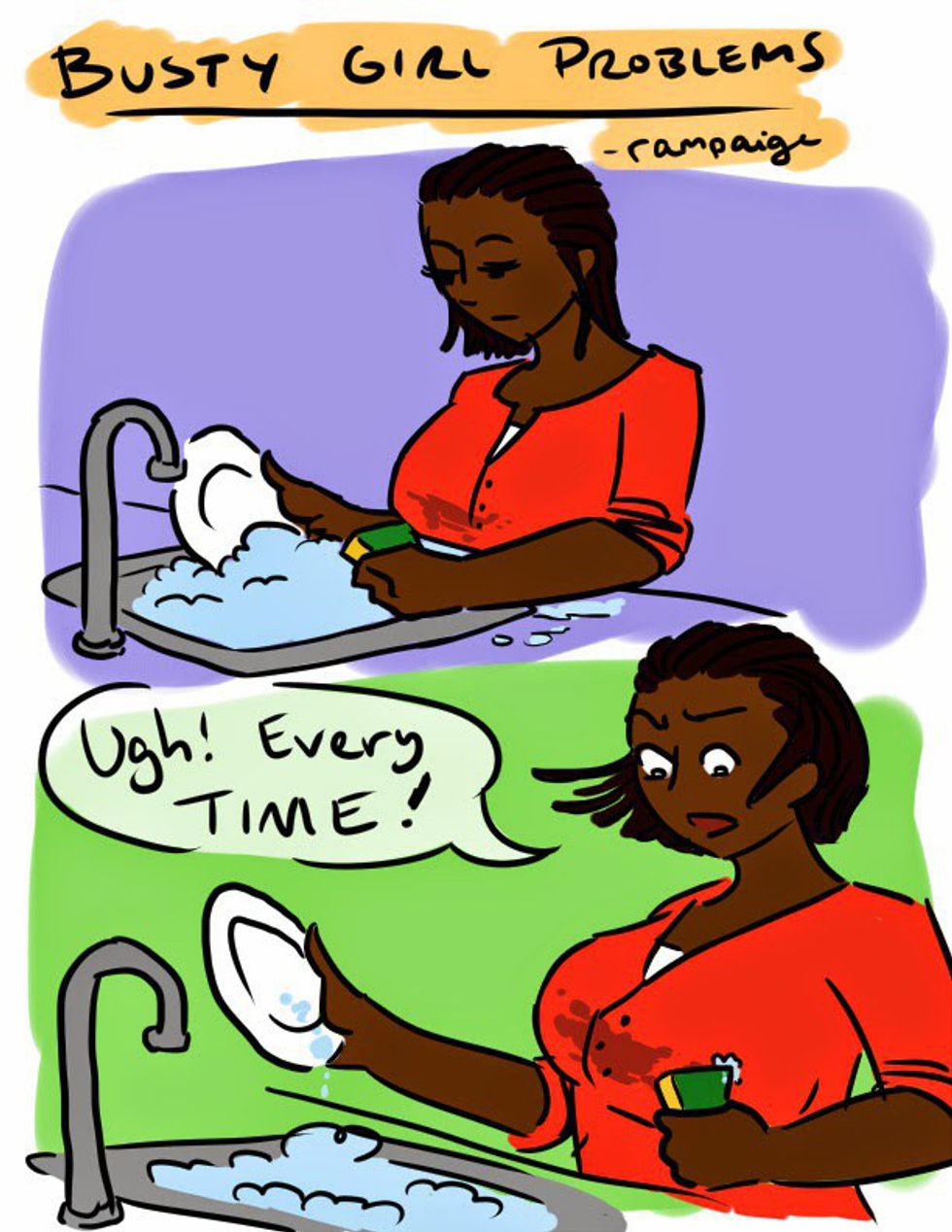 When you lay down you instantly start to suffocate.
Lying on your back is hard because they move up into your neck and press on your airway. Maybe I'm over exaggerating, but my point is that they basically swallow your entire neck and make you look and feel like some mutated creature thing. But, lying on your stomach isn't really much better because then they get sore from being pressed on for so long. Getting comfortable when you have big boobs can be a difficult task.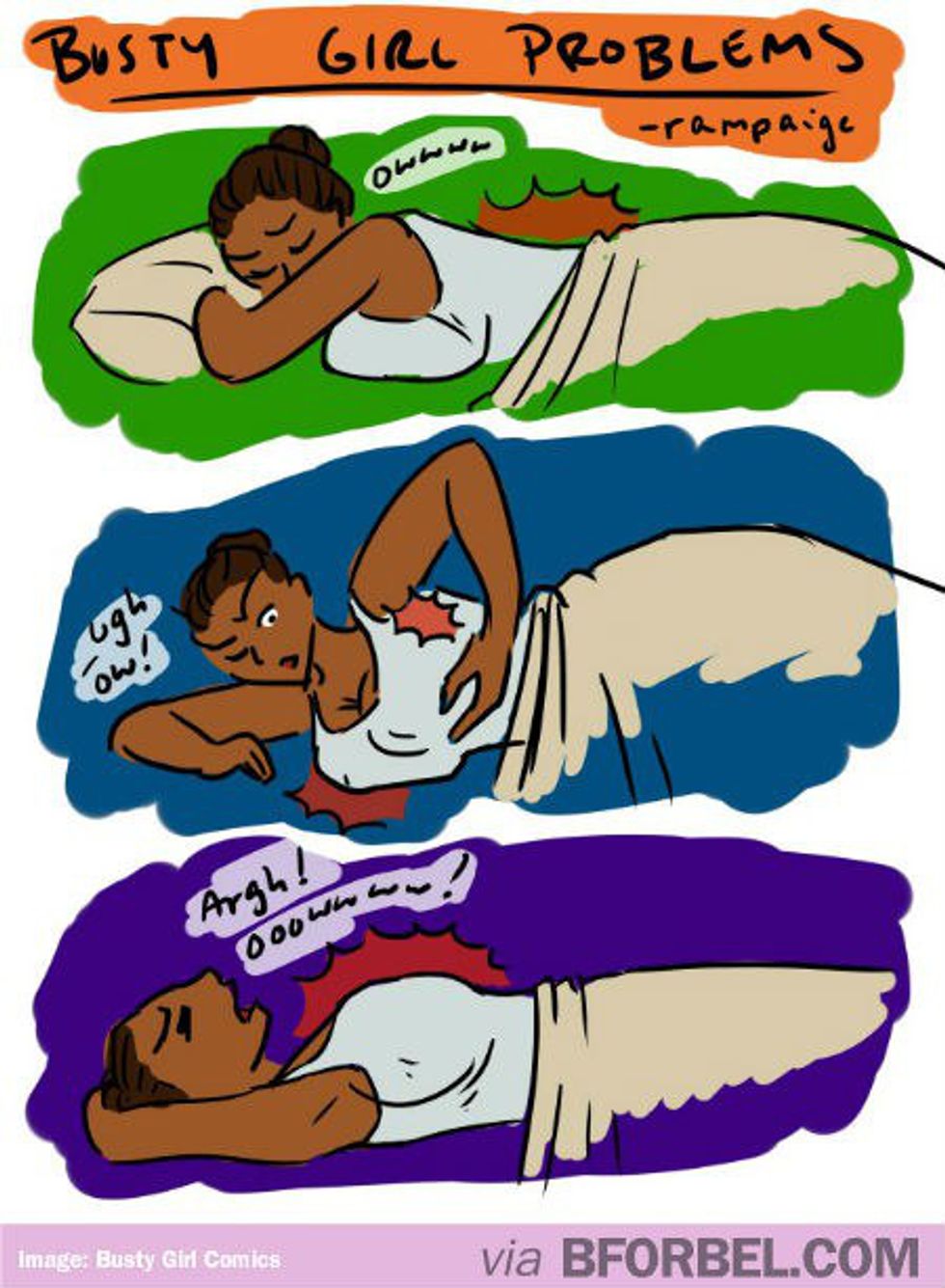 You have to buy bras more often – and EXPENSIVE ones at that!
Buying new bras is literally the epitome of our existence. When you have more to hold up, your bras wear out WAY quicker than someone who wears an A. Shopping for new bras when you are busty is such a long, dreadful process. It takes forever because you have to literally try on 40 bras before you find a single one that fits right and then when you do find one it costs $70 for a single one! It's so infuriating to have to spend so much money on something you have to have!