With a few days until the inauguration of our new president, politics have become a sore thumb to deal with, even with the new year trying to erase all that away. Considering that, 2017 may be even more polarizing than the last with the inauguration, continuing discussions over how Brexit should be approached, more elections within Europe, and how to combat the refugee crisis in the Middle East.
Talking about issues like these may sound easy, but as we've seen through comment sections and protests, it's hard to approach it with a clear mind.
Some of us would advocate for fighting these threats off and resisting everything...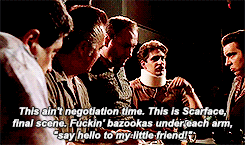 ..while others seem perfectly content to bow their heads and let politics continue on its course.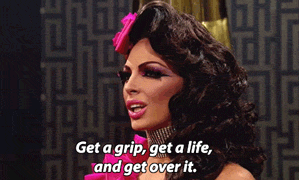 When these two forces combine, sparks fly in a bad way. It descends into flames and somebody gets hurt. Nothing is mentioned again.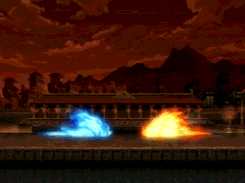 But in such a world of frequent polarization and unsubstantiated claims, one may have to look to the entire sphere of politics to form a coherent opinion.
Recognize your own biases: Personally, I have liberal political beliefs; this is further strengthened by the location I am in. Therefore, it would be easier for me to fall back into the same websites and the same people to discuss about issues. But chances are, that would leave dry discussions in one's wake.Therefore, I give credit towards who attend university in different locations where their views may not be welcomed. It gives some perspective.The point is that everyone has a political allegiance; the important thing is to not use that as a monolithic starting point. Check them every time before you say something is "true", because these beliefs were forged over time and may not be always correct.


Back these biases up with research: As seen with the dossier released by Buzzfeed last week, if there's no quantifiable evidence for a particular claim, then it would be better just to say it's not true, or at least wait until there's more evidence to convict. In this environment of fake news, an opinion with unsubstantiated evidence is more dangerous than having no opinion at all. That indicates one may have beliefs so strong, or so stubborn, they couldn't listen to the truth. So we should find articles from all across the political spectrum with evidence and clear interpretations of it, or reasons why it's not false. Listen! Clichéd, but true. If we want to get a pulse on what a person thinks and why they think it as a possible idea, then taking a moment to listen wouldn't hurt. And how do you expect for someone to listen to you if you keep pointing out their flaws?Keep Calm…and carry on, if something punctures your argument. There's nothing worse in a discussion than storming out if you think something has quaked your view point. It just highlights the possible intolerance one party has for another. This is not to say that one person is representative for all the party members; it's just to show a person has respect for another political party. On the other hand… If a view clearly hurts another person, call them out. This is not about hurt feelings. This is about those whose ideas of policies could impact those for the negative. This could be as small as restrictions on voting to as large as declaring war. When we focus on governmental policy, one must look at the most vulnerable impacted by them. Because at the end of the day, the government should work for all citizens.