12 Starbucks Iced Drinks You NEED In Your Life This Summer
Must-try beverages brought to you by your local barista.
Be kind to your baristas, they can make you some pretty great drinks. With the temperature rising and the days getting longer, it's approaching the time to find your summer staple to keep you cool (and caffeinated) over the next few months.
Starbucks offers a wide variety of cold beverages that really hit the spot during the summer months, from espresso drinks to fraps, smoothies, teas and refreshers. As a Starbucks barista, I've had the opportunity to taste most drinks on the menu and receive feedback from customers on the do's and don'ts of cold beverages.
While this is not an exhaustive list, I pulled together some of my favorites to give you, the "Ultimate Starbucks Iced Beverage Bucket List for 2017" that you MUST try this season:

1. Pink Drink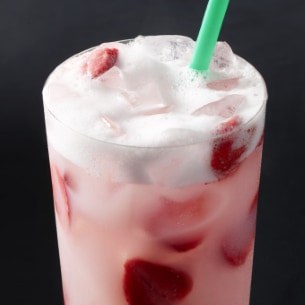 Three words: Basic white girl. If you want a photogenic drink that tastes like a Starburst and makes baristas happy, the Pink Drink is for you. It's a pretty simple beverage... this Strawberry Acai Refresher combined with Coconutmilk is sure to satisfy your hipster needs.
2. Iced White Mocha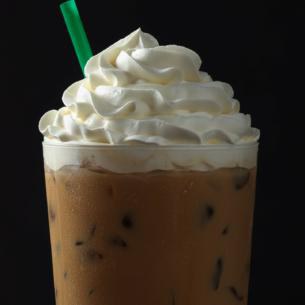 This sinfully sweet iced espresso drink is not only one of the most popular beverages on the menu, but sure to wake you up at any time of day. Jazz it up by asking for half white chocolate, half mocha sauce, topped with a mocha drizzle, and you've got yourself an Iced Tuxedo Mocha!
3. Doubleshot on Ice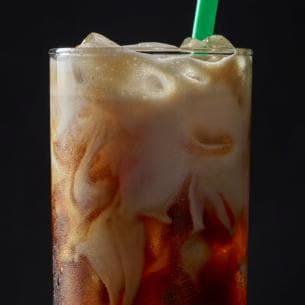 If nothing else, this quick pick-me-up looks classy while giving you the energy boost you need to get through the day. With two shots of espresso, a bit of milk and classic syrup, this drink is easy to enjoy in little time... it's like a caffeine I.V.!

4. Iced Caramel Machiatto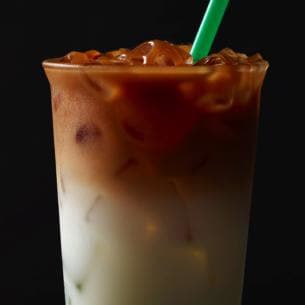 Surprise, surprise... Caramel Machiattos are actually made with vanilla syrup. Nonetheless, these espresso-topped beverages are absolutely delicious at any time of year, but summer calls for ice! Want to change things up? Ask your barista to make it with half vanilla syrup, half toffee nut syrup to make an Iced Salted Caramel Machiatto!
5. Very Berry Hibiscus Refresher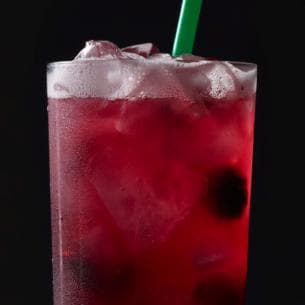 A sister to the Pink Drink, the Very Berry Hibiscus Refresher is a fruit juice-blackberry combo that makes for a pretty chilled beverage to enjoy on the go. The caffeine content is minimal, making it a great option for any time of day.
6. Vanilla Sweet Cream Cold Brew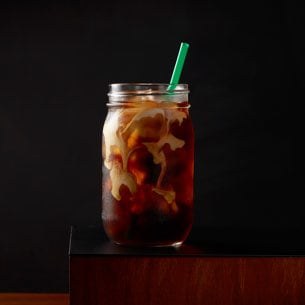 Cold Brew is basically Starbucks' version of a smoother-tasting iced coffee with more caffeine. The Vanilla Sweet Cream Cold Brew is a standard drink topped with vanilla-flavored heavy cream to create a sweet taste and a marbled appearance in the beverage. Want something with flavor, but not in the mood for vanilla? Try the Toasted Coconut Cold Brew!
7. Mango Black Tea Lemonade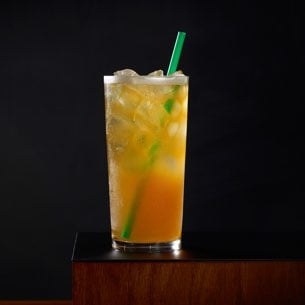 The Mango Black Tea Lemonade is one of the most popular drinks on the menu. Iced Teavana tea mixed with mango syrup and lemonade makes for the perfect combination
8. Iced Chai Tea Latte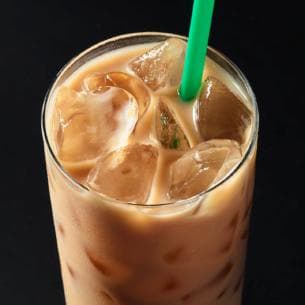 Iced Chais - sound so sophisticated, yet so simple to make. If you order this drink, there is a 10/10 chance that your barista will love you for it. Milk mixed with a sweet and spicy chai syrup makes for a classy drink that can be enjoyed at any time of day.
9. Iced Cinnamon Almondmilk Machiatto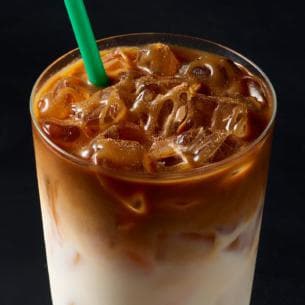 The identifying characteristic that makes a macchiato, well, a macchiato is that the espresso shots are poured on top of the milk and flavoring. Starbucks' Iced Cinnamon Almondmilk Machiatto is a combination of cinnamon dolce syrup and almondmilk topped with espresso shots, a caramel drizzle and a cinnamon dolce topping to create a delicious dairy-free option in the macchiato family.
10. Sunset Refresher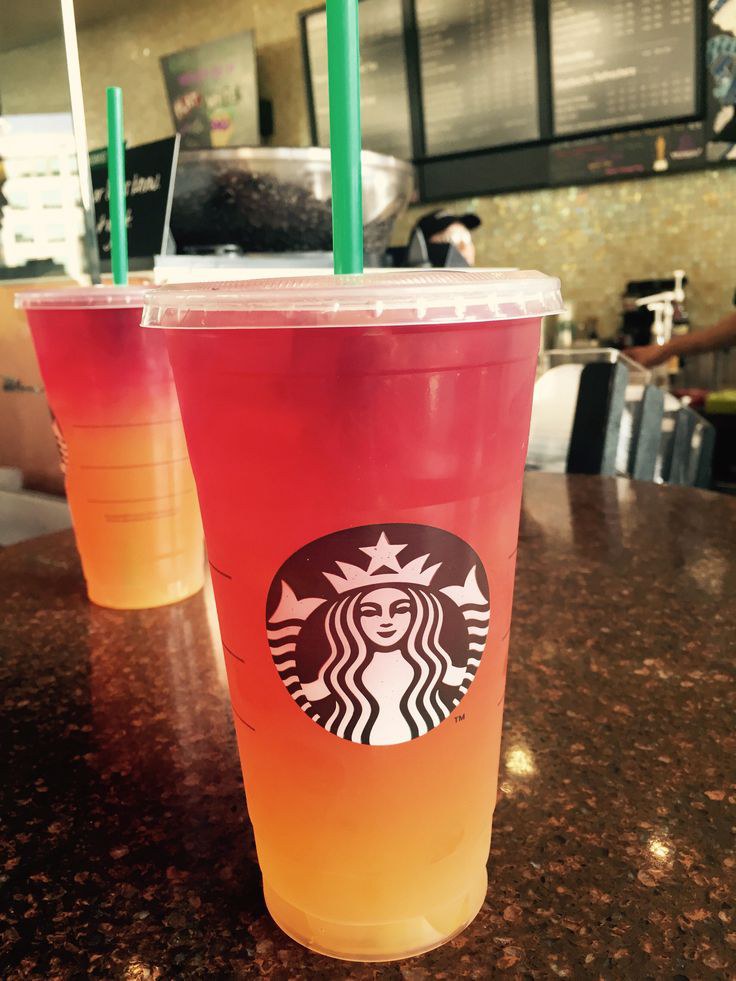 This secret menu drink is fairly simple to make with a cool lime base, lemonade, lime slices, and ice topped with black tea. When finished, the drink will have an ombré appearance that makes it totally picture-worthy!
11. Iced Caffè Americano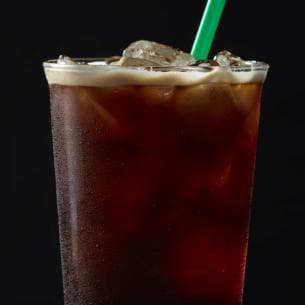 Calling all espresso lovers: Americanos are a Starbucks signature. The drink itself is pretty simple - espresso and water topped with ice, but if you're feeling particularly adventurous, you can mix things up with a flavored syrup. This drink is sure to wake you right up, no matter the time of day.
12. Strawberry Lemonade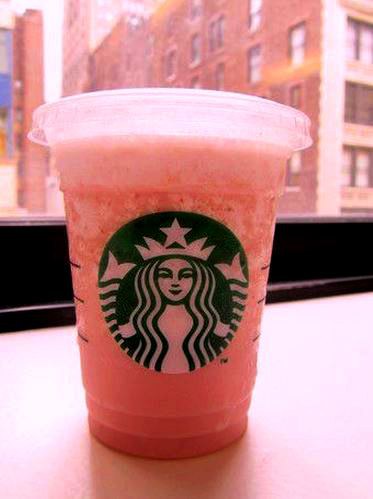 Want something cold but not feeling coffee or a frap? Frozen Strawberry Lemonade is definitely worth a try! While this drink is not on the menu, most baristas are happy to make it upon request. Just ask for a combination of strawberry flavoring, lemonade, and ice blended together for a slushie-like beverage!
Connect with a generation
of new voices.
We are students, thinkers, influencers, and communities sharing our ideas with the world. Join our platform to create and discover content that actually matters to you.
Learn more
Start Creating
Sweet Potatoes Are The Most Underrated Vegetable Of All Time
Everything you need to know about the pieces of edible gold we call "sweet potatoes" and why they will always perish over any plain old potato.
The potato. The heart of the American food industry. A versatile vegetable crop soaked in grease that brings us some of our favorite appetizers and sides. From french fries, to curly fries, to tater tots, to baked potatoes, to hash browns, this hallowed vegetable has become the Johnny Depp of the vegetable family. Now, we are all aware that the configurations of potatoes are limitless, but we commonly disregard the potato's delicious and neglected brother: the sweet potato. I, a credible food connoisseur and highly experienced eater, am here to tell you why you are missing out on a world of flavor if you choose to dismiss the beloved sweet potato and its many entities.
Let me first start this tirade by proving to you my credibility...I, too, once believed that regular french fries were better than sweet potato fries. I scoffed at the idea of choosing those ridiculous orange sticks over my tried-and-true plain boys. I could not be convinced that any sweetness should impede on my savory snacks.
These were dark times.
It was not until a mere month ago that my mind was changed forever.
It was a sunny (scary) Sunday morning, and my pounding head led me on a mission to indulge myself in the finest breakfast foods. I entered my favorite breakfast diner, Angelo's, and waited anxiously for my waiter to stroll over. She filled our water cups and asked if we wanted to start with any appetizers. Before my stingy self could even decline the offer, my best friend ordered a round of sweet potato fries for the table and the waiter scurried away. I stared blankly at her for a solid minute. I could not wrap my head around the concept of munching on sweet potato fries at 8 in the morning. She just stared back and said, "Trust me." Suddenly, a tray of blood orange sticks and a mysterious tan sauce appeared in front of my face. As much as I wanted to ponder the morality of this decision, the hunger began to take over, and I shoved one of the fries into my mouth.
In an instant, it was as if time and space had lost all meaning. When my teeth hit the fry, the perfectly crusted outer shell crunched softly making a sound much like your foot crushing a dried leaf. The now exposed inside of the fry was the perfect blend of mush and warmth that felt like your mouth was receiving a hug. The flavor...unbelievable. It didn't take me long to realize that this wasn't a fry — this was a culinary experience. This fry single-handedly blew the roof off of any predisposed ideas I had about American cuisine.
I am well aware that my fry experience cannot be simulated again by any average food-goer, but I challenge you, the reader of this article, to get out there and enjoy a sweet potato in any form. Stray from your basic fries or tater tots and dabble in a sweet treat which will undoubtedly bring you flavorful satisfaction.