Welcome back
Sign in to comment to your favorite stories, participate in your community and interact with your friends
LOG IN WITH FACEBOOK
Report this Content
This article has not been reviewed by Odyssey HQ and solely reflects the ideas and opinions of the creator.
Subscribe to our
Newsletter
Featured
Home of the free because of the brave.
190946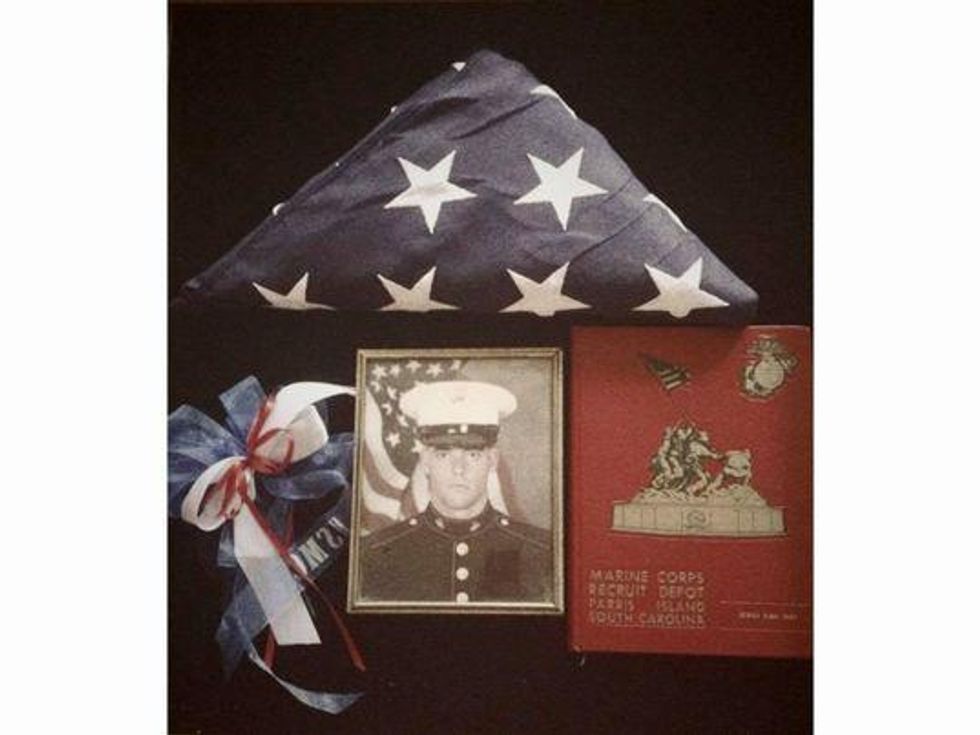 Olivia White
"The American flag does not fly because the wind moves it. It flies from the last breath of each solider who died protecting it."
On this present day in America, we currently have over 1.4 million brave men and women actively listed in the armed forces to protect and serve our country.
Currently there is an increased rate of 2.4 million retiree's from the US military
Approximately, there has been over 3.4 million deaths of soldiers fighting in wars.
Every single year, everyone look's forward to Memorial Day Weekend, a weekend where beaches become overcrowded, people fire up them grills for a fun sunny BBQ, simply an increase of summer activities, as a "pre-game" before summer begins.
Many American's have forgot the true definition of why we have the privilege to celebrate Memorial Day.
In simple terms, Memorial Day is a day to pause, remember, reflect and honor the fallen who died protecting and serving for everything we are free to do today.
Thank you for stepping forward, when most would have stepped backwards.
Thank you for the times you missed with your families, in order to protect mine.
Thank you for involving yourself, knowing that you had to rely on faith and the prayers of others for your own protection.
Thank you for being so selfless, and putting your life on the line to protect others, even though you didn't know them at all.
Thank you for toughing it out, and being a volunteer to represent us.
Thank you for your dedication and diligence.
Without you, we wouldn't have the freedom we are granted now.

I pray you never get handed that folded flag. The flag is folded to represent the original thirteen colonies of the United States. Each fold carries its own meaning. According to the description, some folds symbolize freedom, life, or pay tribute to mothers, fathers, and children of those who serve in the Armed Forces.
As long as you live, continuously pray for those families who get handed that flag as someone just lost a mother, husband, daughter, son, father, wife, or a friend. Every person means something to someone.
Most Americans have never fought in a war. They've never laced up their boots and went into combat. They didn't have to worry about surviving until the next day as gunfire went off around them. Most Americans don't know what that experience is like.
However, some Americans do as they fight for our country every day. We need to thank and remember these Americans because they fight for our country while the rest of us stay safe back home and away from the war zone.
Never take for granted that you are here because someone fought for you to be here and never forget the people who died because they gave that right to you.
So, as you are out celebrating this weekend, drink to those who aren't with us today and don't forget the true definition of why we celebrate Memorial Day every year.
"…And if words cannot repay the debt we owe these men, surely with our actions we must strive to keep faith with them and with the vision that led them to battle and to final sacrifice."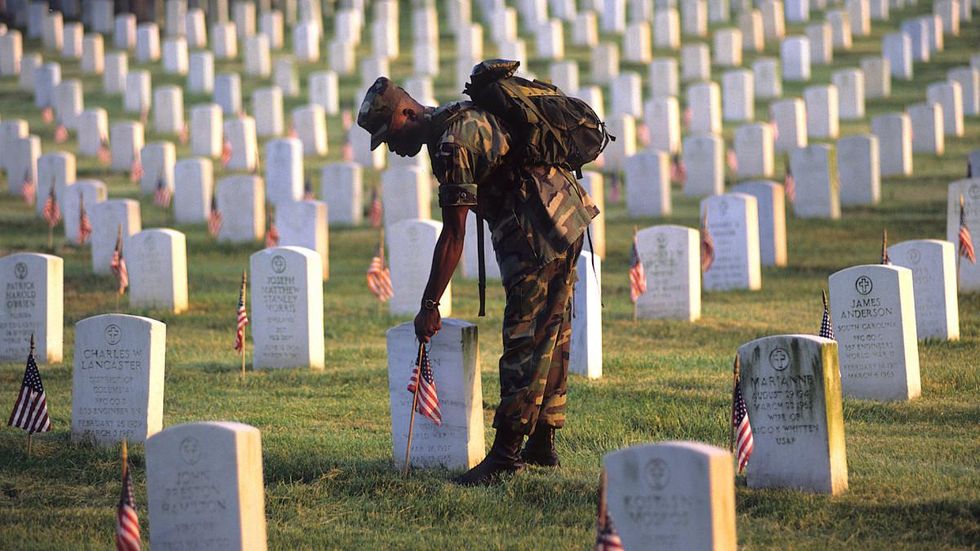 Keep Reading...
Show less
Featured
Separation anxiety in pets is a real thing and recognizing the warning signs is important.
206429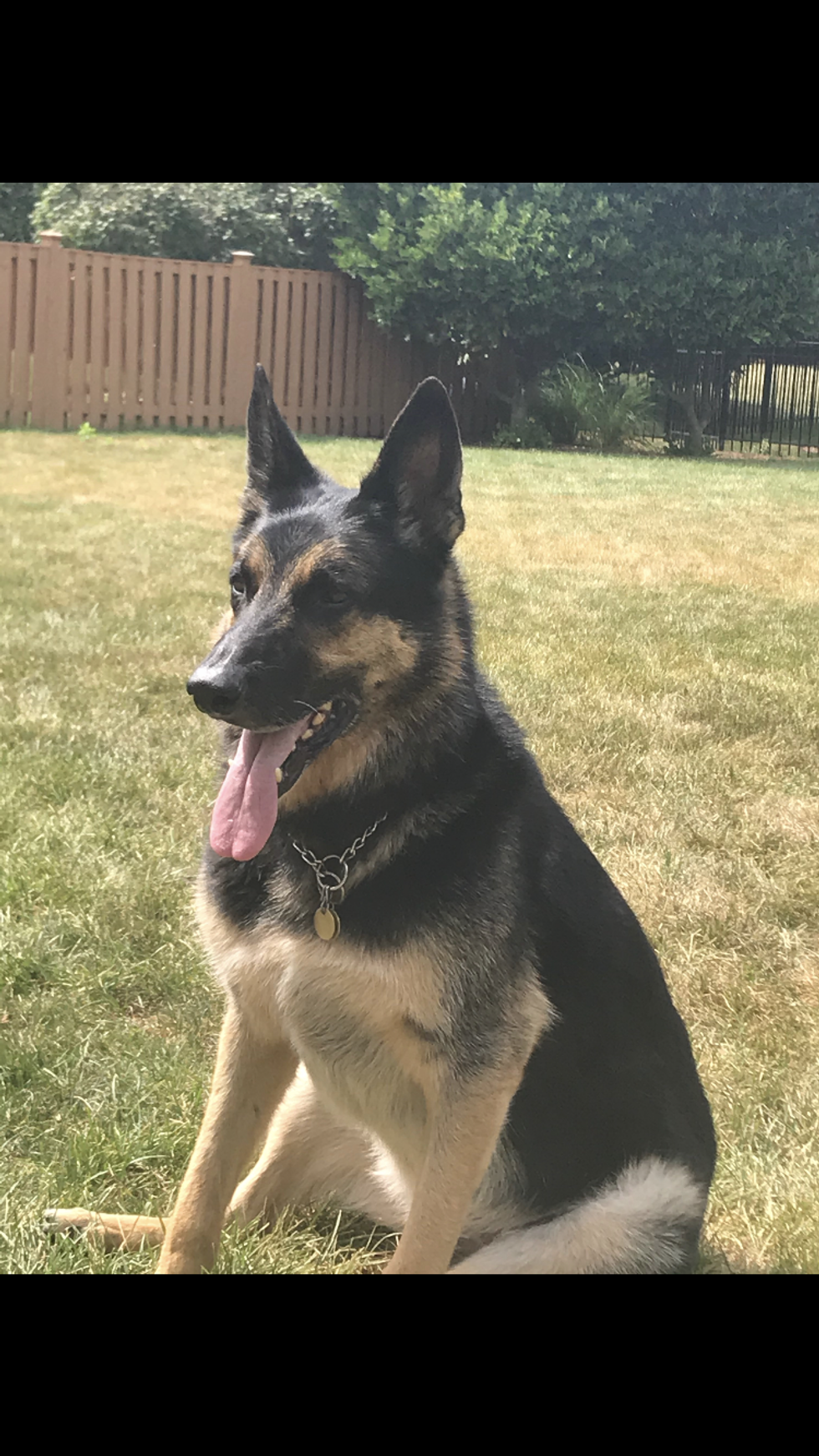 Since March, Covid-19 required most of the world to quarantine in their homes. Majority of people ended up working from home for nearly five months. This meant pet owners were constantly with their pets giving them attention, playing with them, letting them out etc. Therefore, when the world slowly started to open up again and pet owners began returning to normal life work schedules away from the home, pet owners noticed a difference in the way their pet acted. Many pets develop separation anxiety especially during this crazy time when majority people were stuck inside barely leaving the house.
Separation Anxiety in Pets Can Lead to:
Urinating and Defecating
Howling and Barking
Chewing, Digging and Destruction
Escaping
Pacing
What Causes Separation Anxiety:
A number of things can cause separation anxiety in pets. A clear reason right now is due to covid-19 requiring individuals to stay home for extended periods of time. Then these individuals were able to return to their daily lives leaving pets along for extended periods of time. Another reason is some adoptable dogs may have separation anxiety when first adopted because they fear their guardian may leave. Another cause is if a pet experiences a sudden change in its normal routine for example covid-19 it can in return cause separation anxiety in them. Be aware that also moving can cause separation anxiety so if your dog and you move around a lot it can trigger separation anxiety in your pet.
How to Maintain Separation Anxiety:
If your pet has a mild case of separation anxiety try turning when you leave into something exciting for your pet. This can mean offering them treats before you leave so they start to associate you leaving with getting a treat. It can also be helpful to leave them puzzle like toys like the brand KONG offers toys that you can put treats into or put food like peanut butter, or cheese in. This toy will distract your pet for a while, and they get a reward when they play with the toy. These toys try to offer only to your pet when you leave the house. This will train your pet to start to enjoy the time when you leave because they know they will be given a reward.
If you pet has a moderate case of separation anxiety it can take more time to get them accustomed to you leaving. This means taking the process of leaving them way slower. Start only leaving your pet for short periods at a time and continue to reward them. As they begin to get used to it increase the period of which you are gone. Over time your pet will start to recognize that it is oaky you are gone because they receive rewards. For dogs who have severe anxiety especially when they notice you put on shoes or grab your keys. For these pets try to associate these items with you not always leaving. Try to use these items but not leave to show your pet they are not to be feared of these items. If you have a pet who typically follows you around try to do things like telling your dog to sit and stay outside a bathroom door while you enter that room. Gradually increase the time you leave your pet on the other side of the door. This trains a pet that they can be by themselves and will be okay. This process will take a while so remain calm and patient with your pet. This process should start out in a room but should overtime get up to you being able to leave your house and go outside without your pet following. Continue to watch for signs of stress in your pet like pacing, trembling, panting etc. If any of these signs and others appear take a step back and move slower. During this overall process it is important you take it slowly so try to not really leave your pet at all which can be very difficult. Try to arrange if you do need to leave that someone like a friend can stop by and be with your pet or try using a doggy daycare service just so your pet is not totally alone.
Some Other Tips:
When greeting your pet after being gone say hello in a calm manner and then ignore them until they begin to remain calm. Same thing with saying goodbye remain calm and do not give into them being wild and crazy. To calm them try having them perform a task they know like sit or down. Another tip is to possible crate train your pet. If your pet associates their crate with being a safe place this can ease their anxiety when you do go to leave. It can also be helpful if you do not crate your pet to provide a safe room that your pet typically fees the most comfortable in. Another tip is to provide plenty of mental stimulation for your pet like treats and toys. Also try giving your dog some sort of exercise before you leave every day. Leaving hidden treats and food for your pet to find throughout the day will also keep them busy and entertained. If none of the above tips help, try seeking help from a professional in pet behaviors. They will be able to determine a regimen to help you and your pet get better. Medication may also be necessary for severe cases so to speak to a veterinarian about the different options for your pet.
Separation anxiety can be common in pets especially after the year everyone has had. Look for signs of separation anxiety in your pets and notice the different ways you can assist your pet in getting better. Also remember to never punish your pet for any anxious behaviors. Do your best to not discipline and instead use these tips to avoid future behaviors. Separation anxiety can be maintained with patience.
Keep Reading...
Show less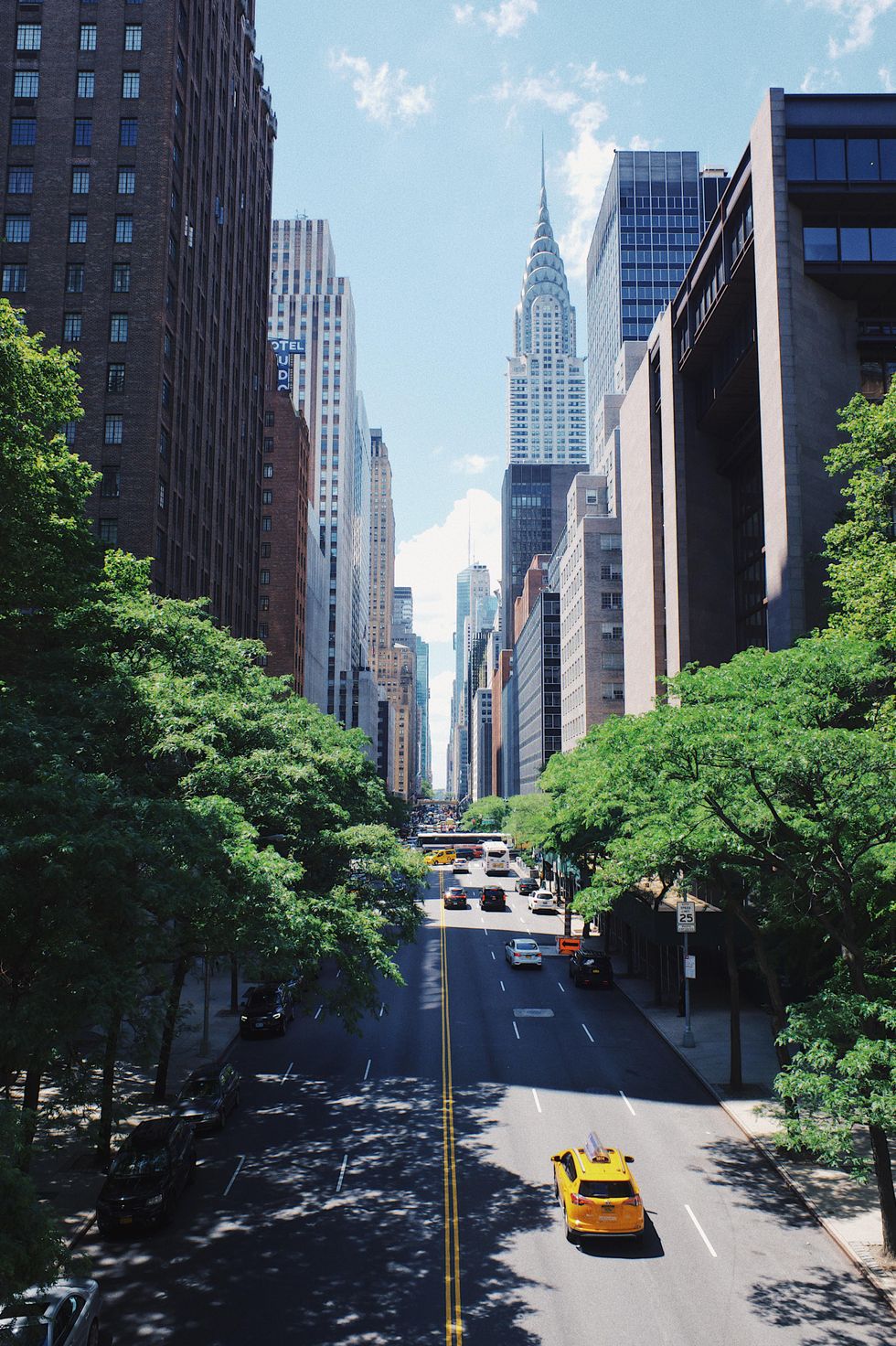 Robert Bye on Unsplash
I live by New York City and I am so excited for all of the summer adventures.
An Open Bus Tour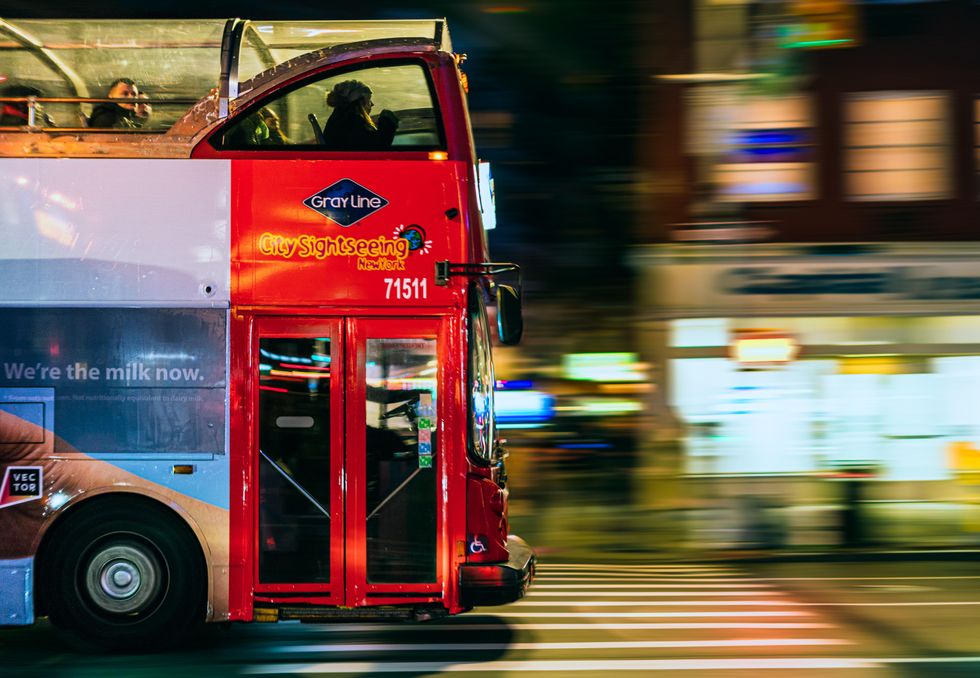 Sumeesh Nagisetty
These tours are so much fun on a nice, warm summer night!
Find A Restaurant With A Skyline View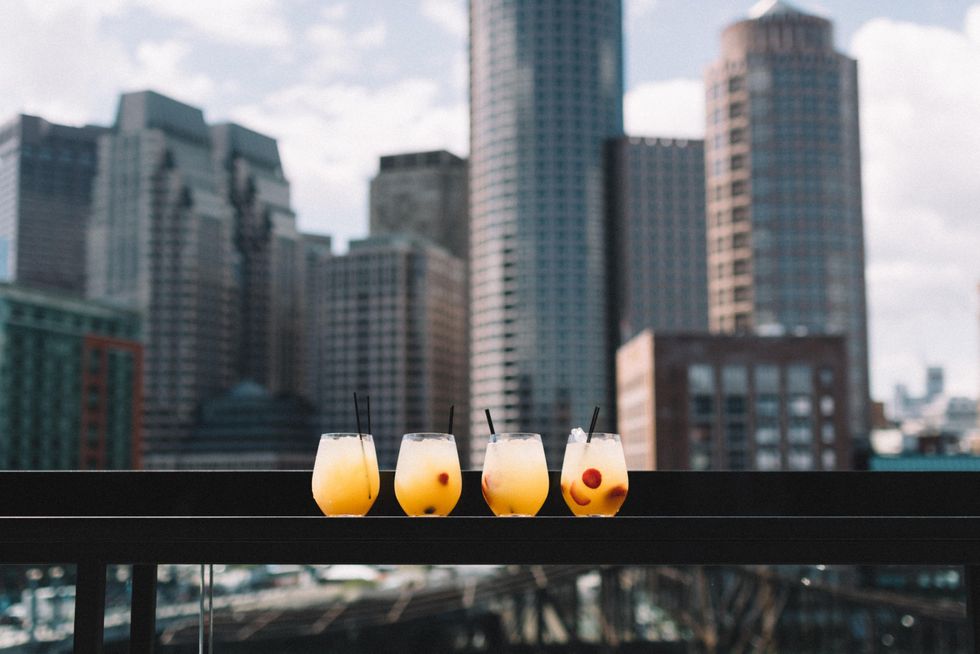 Kelly Sikkema on Unsplash
Perfect opportunity to mingle with friends!
Picnic In Bryant Park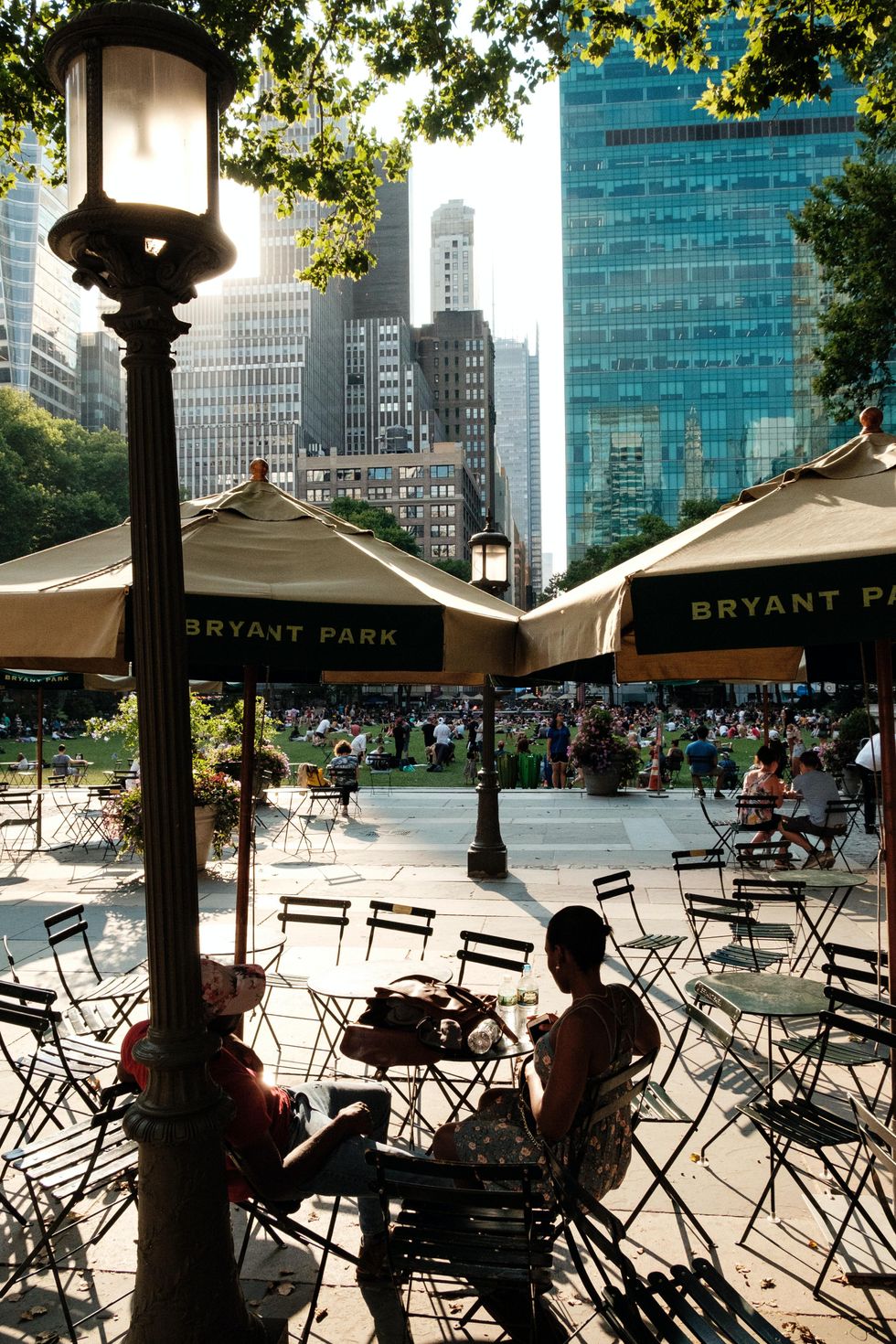 Krisztina Papp on Unsplash
This park is beautiful in the summer time.
Walk The High Line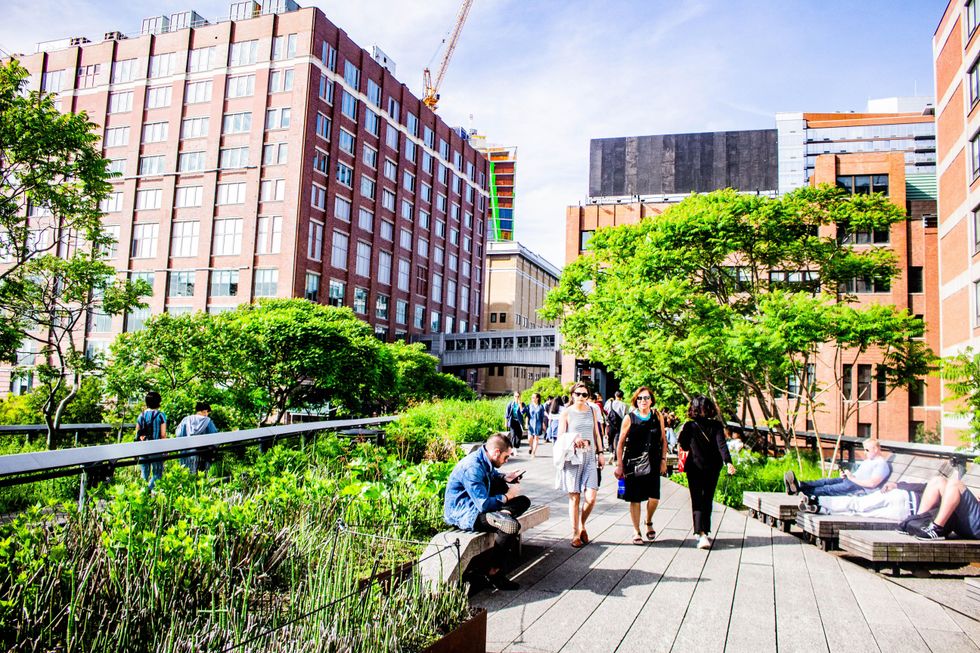 Simon Bak on Unsplash
The High Line is always bustling.
See A Show and Walk Times Square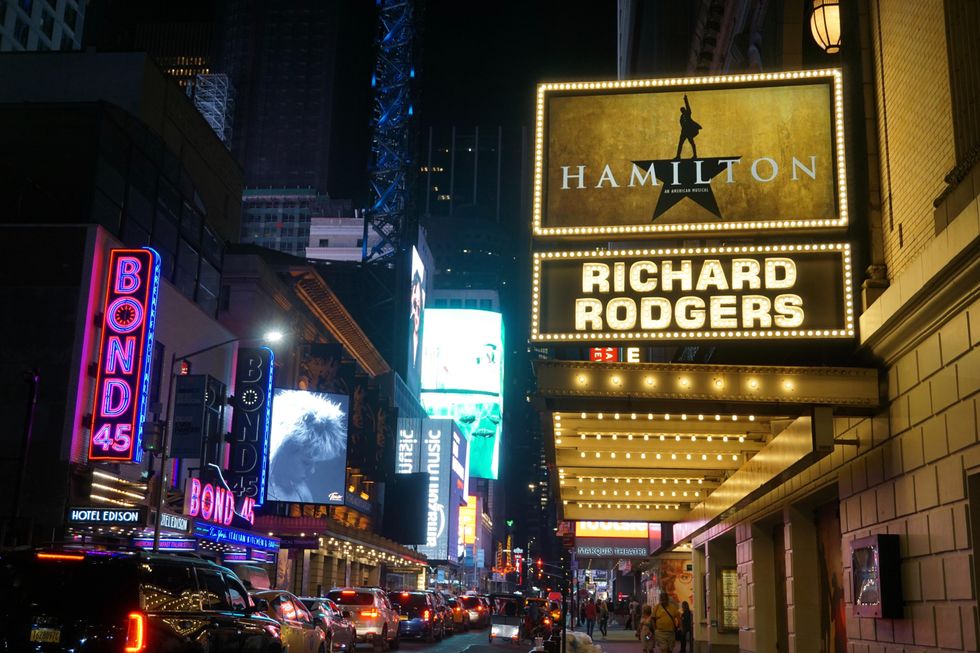 Sudan Ouyang on Unsplash
Times Square is always full of energy.
Summer in the city is almost just as amazing as the holidays in the city.
Keep Reading...
Show less
Featured
The history of photography is the recount of inventions, scientific discoveries and technical improvements that allowed human beings to capture an image on a photosensitive surface for the first time, using light and certain chemical elements that react with it.
363027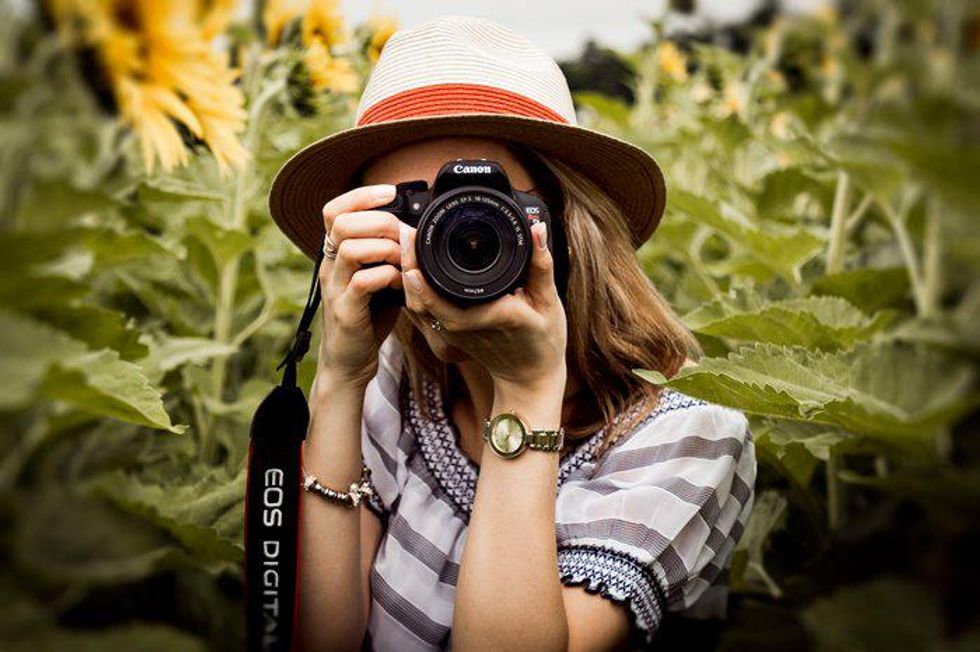 The history of photography is the recount of inventions, scientific discoveries and technical improvements that allowed human beings to capture an image on a photosensitive surface for the first time, using light and certain chemical elements that react with it.

The news of 1839 announcing the existence of a procedure to fix the images by chemical means caused a sensation: the daguerreotype was perceived as a prodigy. Other procedures soon appeared. The invention of the visiting card format and the standardization of practices opened the way to important photography studios specializing in portraiture.
The photography was used for documentary purposes: inventory missions, topographic surveys, identification cliches, scientific investigations and reports. Spread by books and the first illustrated magazines with photographic evidence, it accompanied industrial progress in the second half of the nineteenth century.
Quentin Bajac invites us to explore the limits and advances of photography's first fifty years and shows how some of the photographers of the time wanted it to be recognized as an art.
First photographic experiments
Around 1800, in England, Thomas Wedgwood managed to produce a negative black and white photograph in a darkroom on white paper or leather treated with silver nitrate, a white chemical that was known to darken when exposed to light. .
However, the image was not permanent, as it ended up completely darkening after a few minutes.
The first photograph
Photography, as we know it, was born in France in 1826 when Joseph Nicephore Niepce achieved the first photograph, "Point of view from the window at Le Gras". This image was made on a pewter sheet covered with bitumen diluted in lavender oil and recorded after 8 hours of exposure.
Daguerreotypes, emulsion plates, and wet plates occurred almost simultaneously in the mid-19th century after Niepce's discovery. These next three techniques were the ones that gave rise to the origin of modern photography.
The first color photograph
During the nineteenth century many chemists began to experiment to move from black and white photography to color photography. The first color photograph in history was baptized as "Tartan Ribbon" or "The Tartan Ribbon". This was taken in 1861 by photographer Thomas Sutton following the guidelines of British physicist James Clerk Maxwell.
The first color photograph was made with three negatives, which were obtained with blue, red and green filters. During development, these negatives were superimposed on a projection to create a single image.
This is how the first permanent color photograph was born in Great Britain, taken using a new 3-color additive system known as trichromacy.
However, this method did not fix the colors to the photo and, therefore, the first color photographic plate was patented in 1903 by the Lumiere brothers, which was brought to commercial markets in 1907 under the name Autochrome.
Years later, in 1935, the photographic plate was replaced by the first color photographic film invented by the Eastman Kodak Company and marketed as Kodachrome. But, in 1936 Agfa's version, called Agfa color, was here to stay.
Keep Reading...
Show less
Health and Wellness
Grace begins with a simple awareness of who we are and who we are becoming.
1117945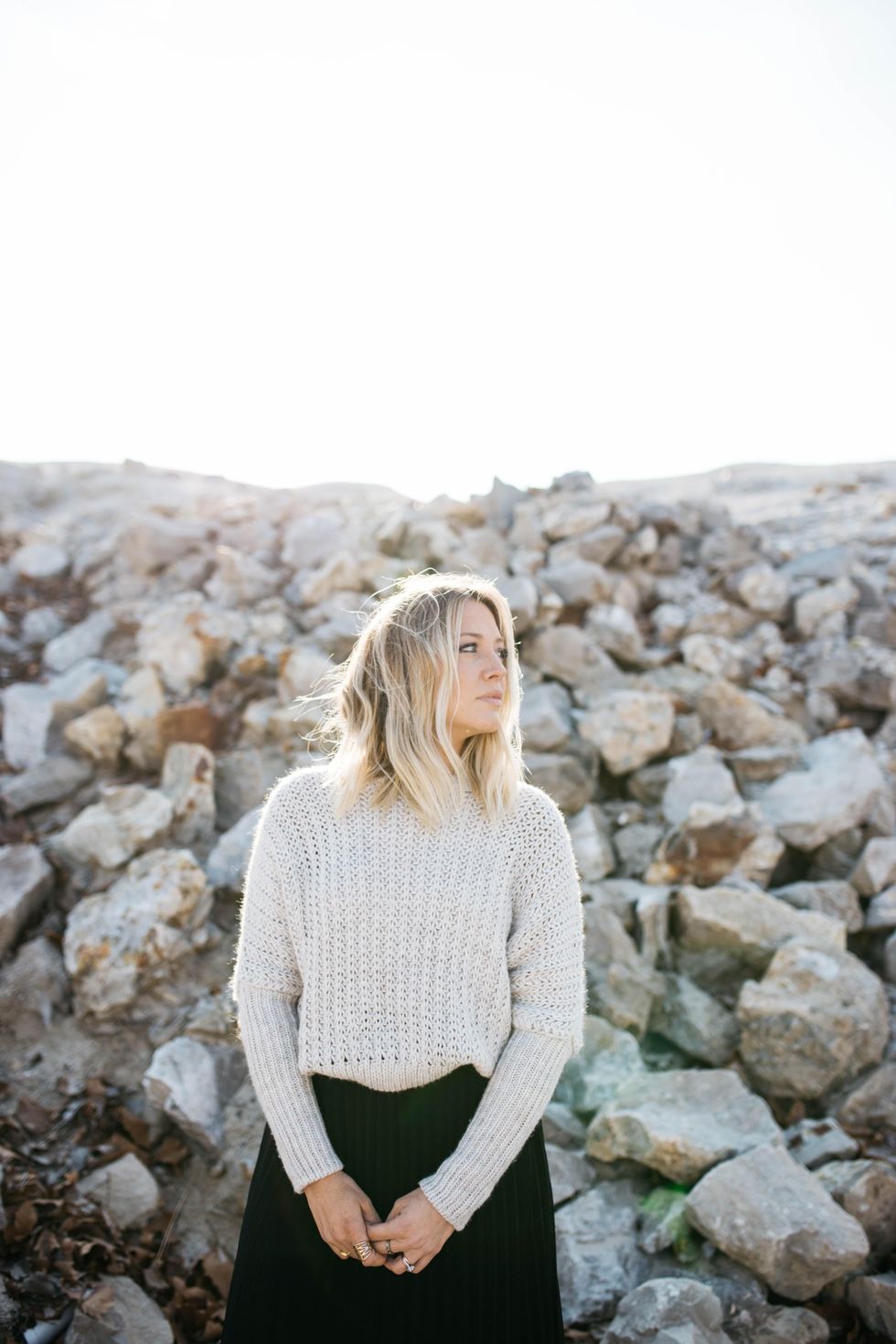 If there's one thing I'm absolutely terrible at, it's giving myself grace. I'm easily my own worst critic in almost everything that I do. I'm a raging perfectionist, and I have unrealistic expectations for myself at times. I can remember simple errors I made years ago, and I still hold on to them. The biggest thing I'm trying to work on is giving myself grace. I've realized that when I don't give myself grace, I miss out on being human. Even more so, I've realized that in order to give grace to others, I need to learn how to give grace to myself, too. So often, we let perfection dominate our lives without even realizing it. I've decided to change that in my own life, and I hope you'll consider doing that, too. Grace begins with a simple awareness of who we are and who we're becoming. As you read through these five affirmations and ways to give yourself grace, I hope you'll take them in. Read them. Write them down. Think about them. Most of all, I hope you'll use them to encourage yourself and realize that you are never alone and you always have the power to change your story.
1. Realize that being burnt out doesn't mean that you're not good at what you do.
This is an affirmation that has become a little more real for me as I get busier. So often, I want to do my best in everything that I do, and I don't think that's necessarily a bad thing. The trouble starts when we overwork ourselves and work so hard that we forget why we do the things we're doing. It's the point in the semester where students start to feel burnt out, and I've started to feel it, too. I've realized that some days, I need a little bit more rest or a few more breaks than usual. That's OK. Taking a break or being exhausted doesn't mean that you're not good at what you do. Instead, I like to think about it as a simple nudge to re-direct. Yes, I hope you do big things. I hope you put your all into everything that you do, but I also hope you know that it's OK to step away. I also hope you know that it's normal to feel burnt out or discouraged or exhausted at times. However, I hope you have the discernment to realize when being burnt out becomes a regular routine and commit to change. I hope you have the courage to realize that the people who care the most often feel like they aren't caring enough. I hope you realize that you are good even when your performance isn't. Most of all, I hope you prioritize your mental health, and yes, that might mean taking a break or walking away. You can love what you do and realize that it's time to move on in a new direction, or perhaps, you can circle back to why you started. When you do that, I hope it all makes sense, but until then, take care of yourself. Be gentle with yourself, even when you aren't quite sure of your next steps.
2. Understand that no one is asking you to be perfect.
This is a huge thing for me, and it's something that I have to remind myself of more than I would like to admit. I am a raging perfectionist in everything that I do. I am easily my worst critic, and I realize that some of the expectations I hold for myself are unrealistic. Yes, by all means, I hope you set goals for yourself. I hope you strive for excellence, but I hope you realize that no one is asking for you to be perfect. We're all messy humans with strengths and weaknesses, but more importantly, we're all humans with a story. Embrace yours, even when it isn't perfect. I've found that the things we consider our greatest weaknesses are often the things that make us the most relatable. Understand that people are learning from you in ways that you may never know. Other people need you to be human to the fullest. More importantly, you need yourself to be human to the fullest. When you make mistakes, take responsibility and learn from them. When you make mistakes, remember that this isn't the first or the last mistake that you've made. Give in to grace. Each mistake is a step in your life, and without them, we wouldn't have growth. There are a whole lot better things to be than perfect. I hope you choose to be kind. I hope you choose to be empathetic. I hope you choose to be good. It's much better than being perfect, anyway.
3. Recognize that there's a lot more to this life than having it all together.
Our world puts a huge emphasis on making it seem like we have our lives together. The reality is, if we're being human to the fullest, we probably won't have it all together all the time. That's completely OK. You are allowed to feel and experience emotions and cry it out. You are allowed to ask for help and admit that you don't know what to do next. You are allowed to admit that you don't have all the answers, and I hope that you do. Humans are meant to live in community. We aren't meant to do this thing called life alone. Reach out to others for help, and be there for them when they need you, too. Don't be afraid to share your story. Every day won't be the best day, but every day will have a lesson. I'd challenge you to find that lesson, even when it's hard. You won't find that lesson if you're busy trying to cover it up. Looking back, some of the worst days have given me the best stories and lessons. I hope you'll find that the same is true for you, too.
4. Write it on your heart that whatever you do today is enough. Let it be enough for you.
It's so easy to tie up our worth or our success with our productivity. I'll be the first to admit that I get upset with myself if I accomplish twenty things one day and only five the next. I've realized the danger in the word "only" because it emphasizes what we've yet to do instead of what we've already done. Yes, there is always room for growth and improvement, but there is also room to celebrate the little victories. Maybe you made your bed or made it to work on time. Those things might not seem big, but they're still victories. I'd challenge to realize that even on your worst day, you are still loved. Someone once told me that although it might be a huge issue for me, other people probably won't notice or care. That isn't meant to be discouraging. It's meant to say that much of our struggle is internal. Most of the struggle is against our own expectations of success or unworthiness, not other people. I'd challenge you to realize that you are loved all the same, whether you get a 20 page research paper done or get a promotion or stay in bed all day. You are loved all the same even if you don't think you deserve to be loved. You are loved all the same whether you get everything done or nothing at all done. Whatever you do today is enough because you are enough. Let that sustain you today.
5.  Your story isn't finished just yet.
Finally, a huge part of giving yourself grace is realizing that your story isn't over yet. If you messed up today, you can try again tomorrow. If you succeeded today, you can try again tomorrow. I would challenge you to look beyond your immediate situation and into the long-term. Yes, by all means, you are valid to worry or have feelings about something that you know is small. Just because it's small in the long-term doesn't mean it's small to you, and I completely understand that. I'm completely the same way. I hope you take your time to feel what you need to feel, but I hope you also realize when it's time to move on into the rest of your story. One of my favorite quotes is "You have to keep moving on, darling, or you'll miss the train to bigger things than this." Looking back, I wonder how many times I've missed the train to bigger things because I was too worried about a train that I missed in the past. I hope you don't live your life in regret. I hope you realize that it is never too late and you are never too far gone to choose what is good. Start wherever you are. Start in your doubt and in your fear and in your anticipation. Start in your worry or your excitement or your joy. Start wherever you are and keep going. Start with grace.
Keep Reading...
Show less