I'm not even going to try and beat around the bush here. Everyone has experienced love at first sight when shopping at Target. They have everything that your little heart could want under one giant roof. The long aisles of glorious goodies are packed full of happiness. Target will never fail you. You will always feel surrounded by hugs when pushing the big, red cart through each magical aisle. Come along with me and discover five reasons why Target is my best friend.
1. The snacks in the food court suck you in.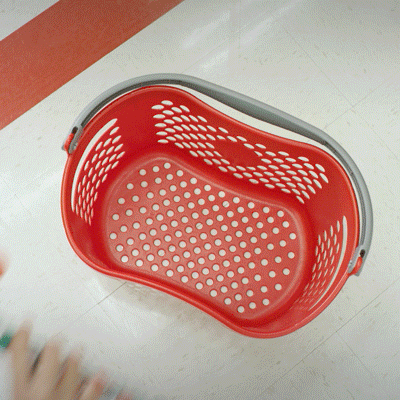 They know ahead of time that you are going to be trapped in the store for hours, and obviously, you're going to get hungry. So it's a no-brainer that you have to go grab a slushy and a bag of popcorn while you glide effortlessly through the stores while shopping for your favorite things ever. This can be such a dangerous duo, but it is the best.

2. Target is so wallet-friendly it's not even funny.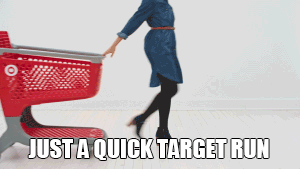 You're probably laughing at this one, but see, the thing is everything is so cheap that you feel the need to buy it all. So it's not necessarily that it's not wallet-friendly, it's just that you lack self-control, but really though, do you even have a problem with this issue? I didn't think so. You need everything that you have picked out.
3. It houses everything that you could ever need.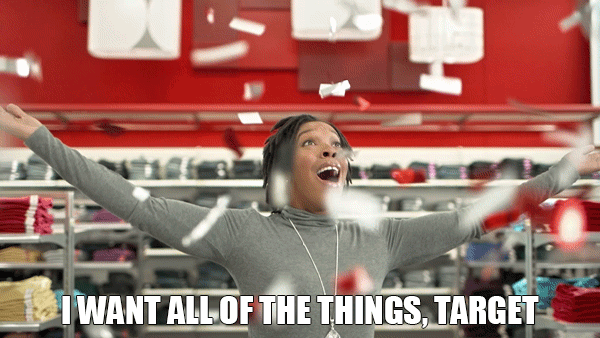 Even if you don't think you need something, you do. Target is there to remind you that your life isn't complete without that rose gold mug or that dumb makeup pallet that you just have to have. Don't even hesitate, grab a cart and get started.
4. Everyone is silently cheering for you.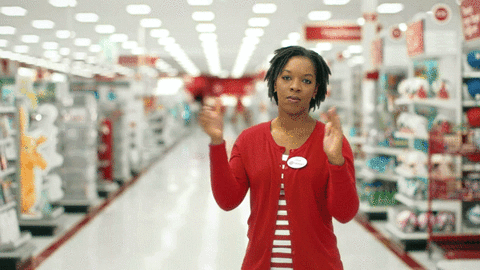 You may have come to Target alone, but once you roll past the automatic doors there is a fan club waiting for you. As you conquer each department, there is another one around the corner cheering you on. Come on, you can do it! Pick out everything that you love and pack it in your cart.
5. It's the best hangout spot ever.
I'm embarrassed to admit how many countless hours I have spent doing literally nothing productive in the store. The most dangerous thing to do to yourself is to enter a Target without an agenda. Usually, you will get caught up in the Halloween aisle making your friend try on all of the most fashionable costumes.
So there you have it. I am a Target addict and I am happy to admit it. Target is always there for me. It soothes my aching heart and compresses the stress when needed. Let's get real, everyone has a little Target addiction down in their soul. Some are just careful to unleash the power.