New Year's is a great time to celebrate with friends and family. I, for one, am extremely happy to put 2016 to rest. It's been a rough year. My son and fiance have both had some pressuring medical issues, but thankfully they're both on the up and up. A lot of people talk about the ball drop in Times Square. We all know that REAL New Yorkers would never be caught dead going to that fiasco. There's plenty of great New Year's Eve celebrations right here in our backyard. I give you the top 5 places to go on Staten Island for a New Year's Eve Bash!
1. Play Sports Bar -
2 Sneden Ave., Annadale; 718-984-3700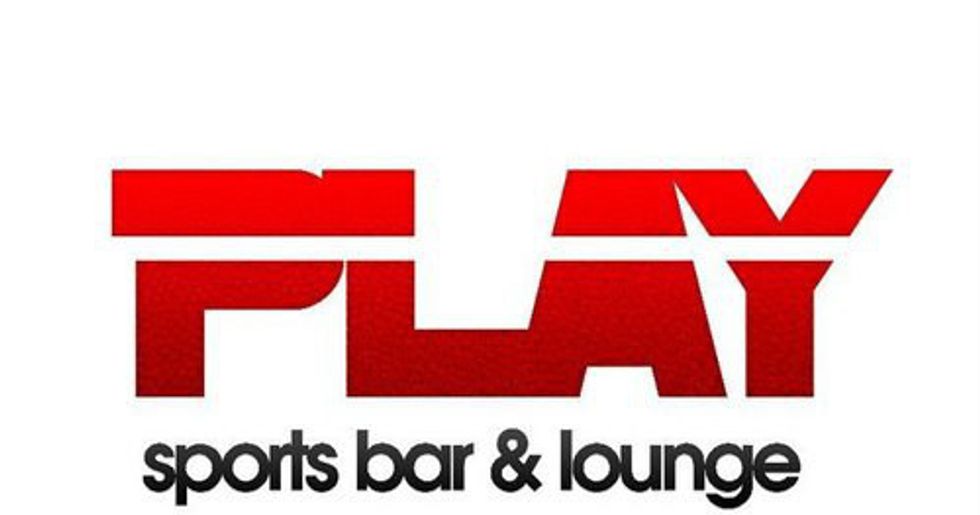 I really, really, love this bar. They are having a party that runs from 10 P.M. to 1 A.M. that includes a DJ, open bar, and different dinner options. All of this is included in the package price of $65 per person. No need to order ahead, you can purchase your tickets at the door. This might be a good option for someone who makes plans last minute. They are including a champagne toast, prizes, giveaways, and contests throughout the night.
2. Flagship Brewery -
40 Minthorne St, Staten Island, theflagshipbrewery.com.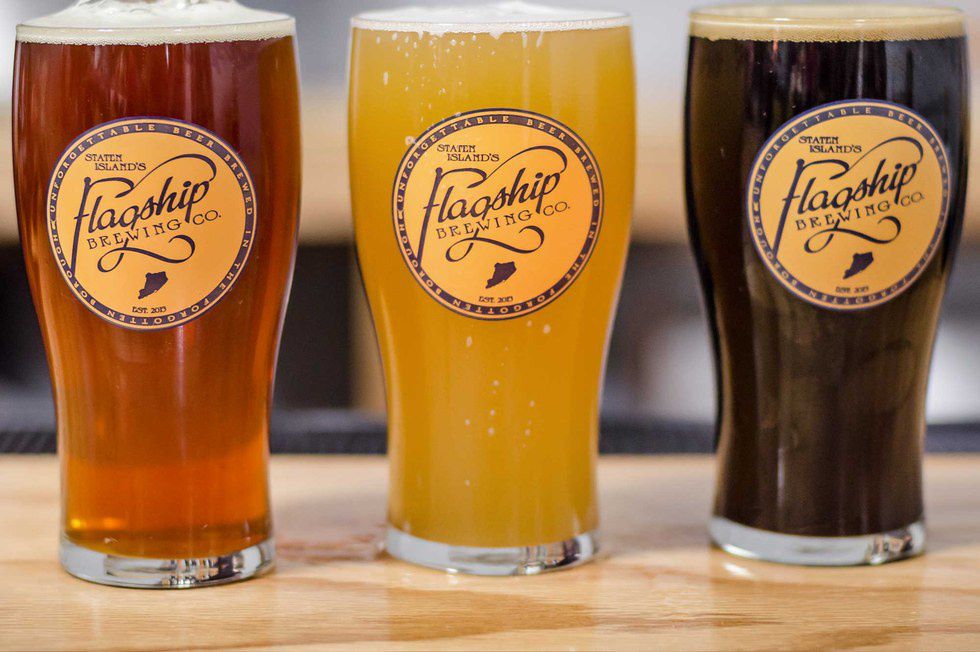 This trendy spot on the North Shore, close to the ferry, is also having a bash of their own. Featuring their own brews, locally made in Staten Island, this party also includes a projection screen with a live feed to the ball drop in Times Square. There will also be wine, a buffet, a DJ, and a full tour of the brewing facility. You can buy your tickets online at the brewery's website listed above.
3. The Phunky Elephant -
1271 Bay Street, 718-448-4282. ThePhunkyElephant.com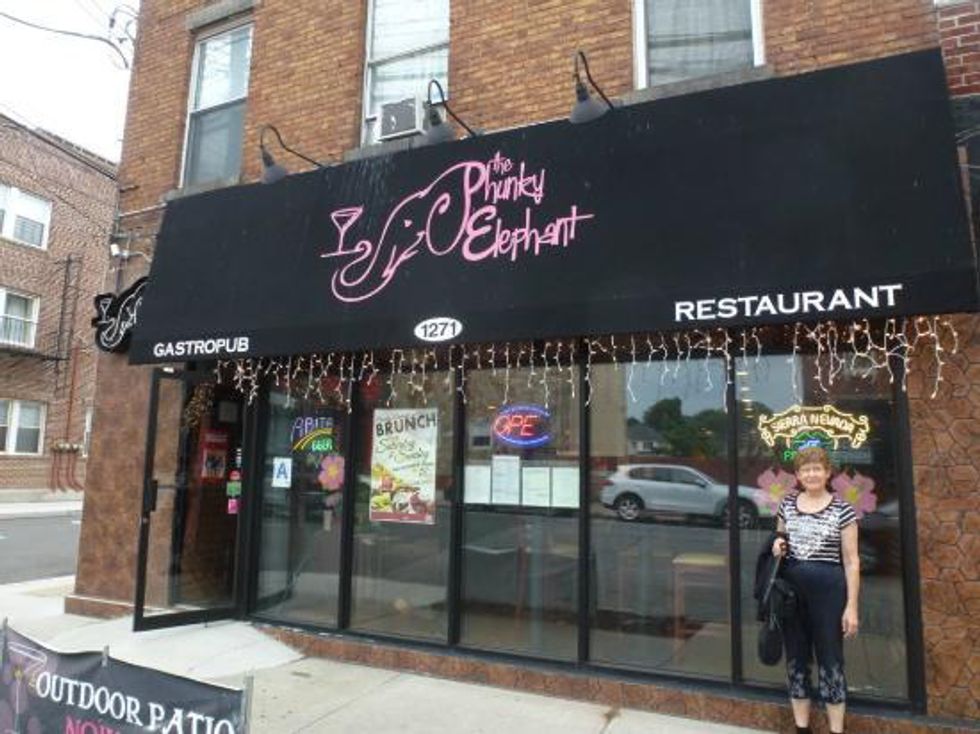 This is a theme party featuring an actual red carpet! You can dress on your own to impress or to impersonate your favorite celebrity. Prizes will be given for a multitude of contests. There will be lives music by a local band at the beginning of the night and a DJ after the ball drops. Prices range from $50 for just the open bar to $100 for open bar and dinner. They will also have a happy hour earlier in the night for those who like to start drinking super early. More information can be found on their website or on the bar's Facebook page.
4. The Vanderbilt -
300 Father Capodanno Blvd., South Beach, 718-447-0800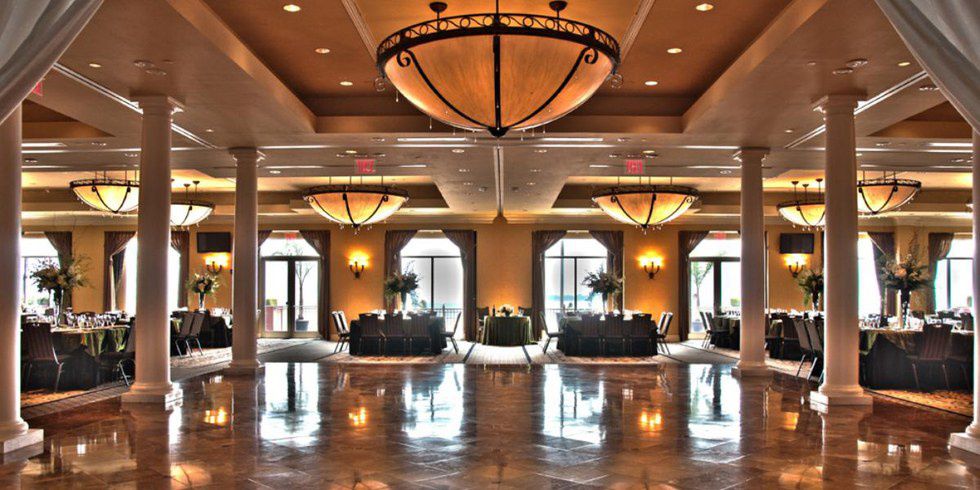 This is going to be one fancy affair. This black tie event is a little on the pricey side at $150 per person. Party goers will get a five hour open bar, a four course menu, and live music and entertainment. The beach view can't be beat! For reservations, please call the restaurant!
5. Above Rooftop -
1100 South Ave., aboverooftop.com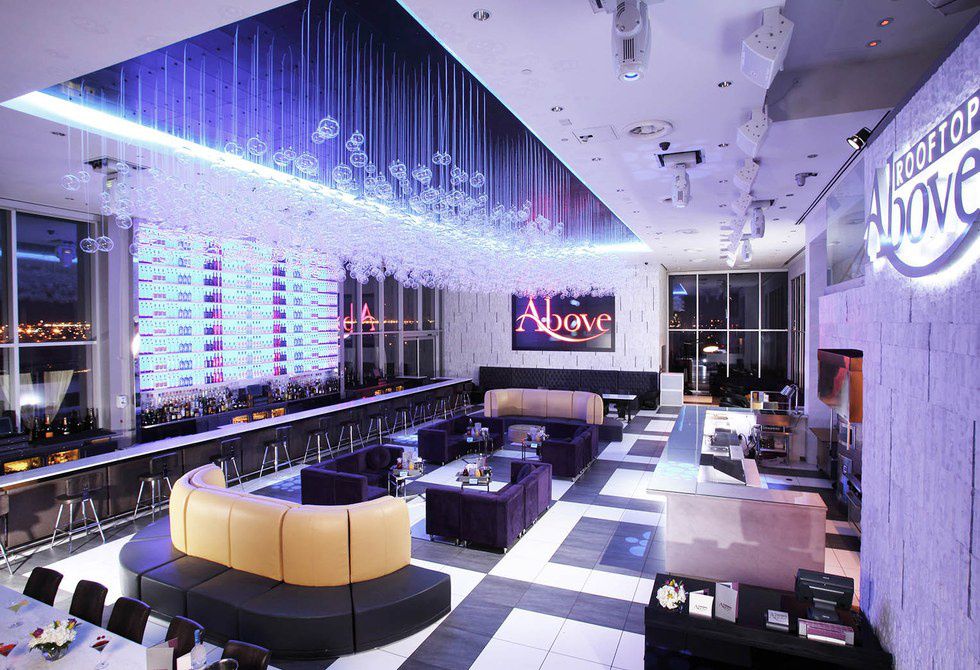 This swanky, upscale place by the Teleport honestly throws some amazing parties, and I'm sure New Year's Eve will be no different. This is a masquerade themed event: $100 to access the open bar or $139 for what they call the VIP treatment. There are also specials for those who would like to stay in the hotel overnight. Information for the party can be found on their website.
So, there are a few options for those who really like to go all out and party for New Year's Eve! As for me, these partying days are pretty much over. That usually happens when you have kids. I'll be all cozied up on the couch with my fiance and son watching the ball drop on television. For those of you that are going out, remember to have fun. Most of all: BE SAFE!