Most of the people in my high school went to the exact same college, two hours away from where we grew up.
Some of my best friends from high school go to college twenty minutes away from their houses. They go home all the time, and they see their parents almost weekly. I go to a college four and a half hours away from where I grew up, in a different state, and sometimes, that really sucks. The thing about being an out-of-state student though, it that you get an entirely unique college experience. It's different.
1. You didn't know where anything was before you moved in
It' was more than you not knowing where each building was, it was you now knowing where the campus was in relation to an airport or the highway. It was always using GPS even though you thought you knew where the closest Target was ( you got lost once and freaked out and will not be making the same mistake again).
2. It took you longer to make friends than you wanted
There wasn't anything that sort of caused this, but you were a lot more self-conscious than some of the people who had grown up near the college. Once you found people though, everything changed.
3. You called home at least once a day for the first few weeks
You didn't have the luxury of knowing that your parents were a short drive away, and you tried making up for that by calling them all of the time. As the semester moved on, you started to call a little bit less, but for the first few weeks, you heard your moms voice enough that you could pretend she was down the street and not in a different state.
4. You became really close to your friends
Not just close to them, they became your family. They had to be since yours was so far away. You got a bunch more sisters and brothers because yours were in a different state and you just needed some brothers and sisters, They become your makeshift family, in more ways than one.
5. It takes you at least two weeks to plan to go home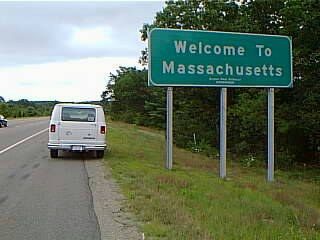 You can't just decide to go home for the weekend like your friends do. You have to plan weeks in advance, check traffic, weather, see how many times you'll have to stop for gas. You don't go home so much because it takes too much effort, but when you do go home, you appreciate it so much more.