What happens when you only own a two piece swimsuit and you venture to a place that only allows one pieces? This change doesn't require exchanging a beautiful suit for a baggy leotard. Many clothing stores have picked up on the need to cover up and started selling trendy tankinis and one pieces. You don't need to wear a black t-shirt over a two piece any longer. Here are five modest and affordable styles readily available at popular department or mall stores.
Looking for something elegant, yet simple? This white suit has a lace-up front that will make you shine at any pool party. It's perfect for anyone who wants to tan instead of swim because they don't have to worry about getting it very dirty. This style works well with lighter hair colors.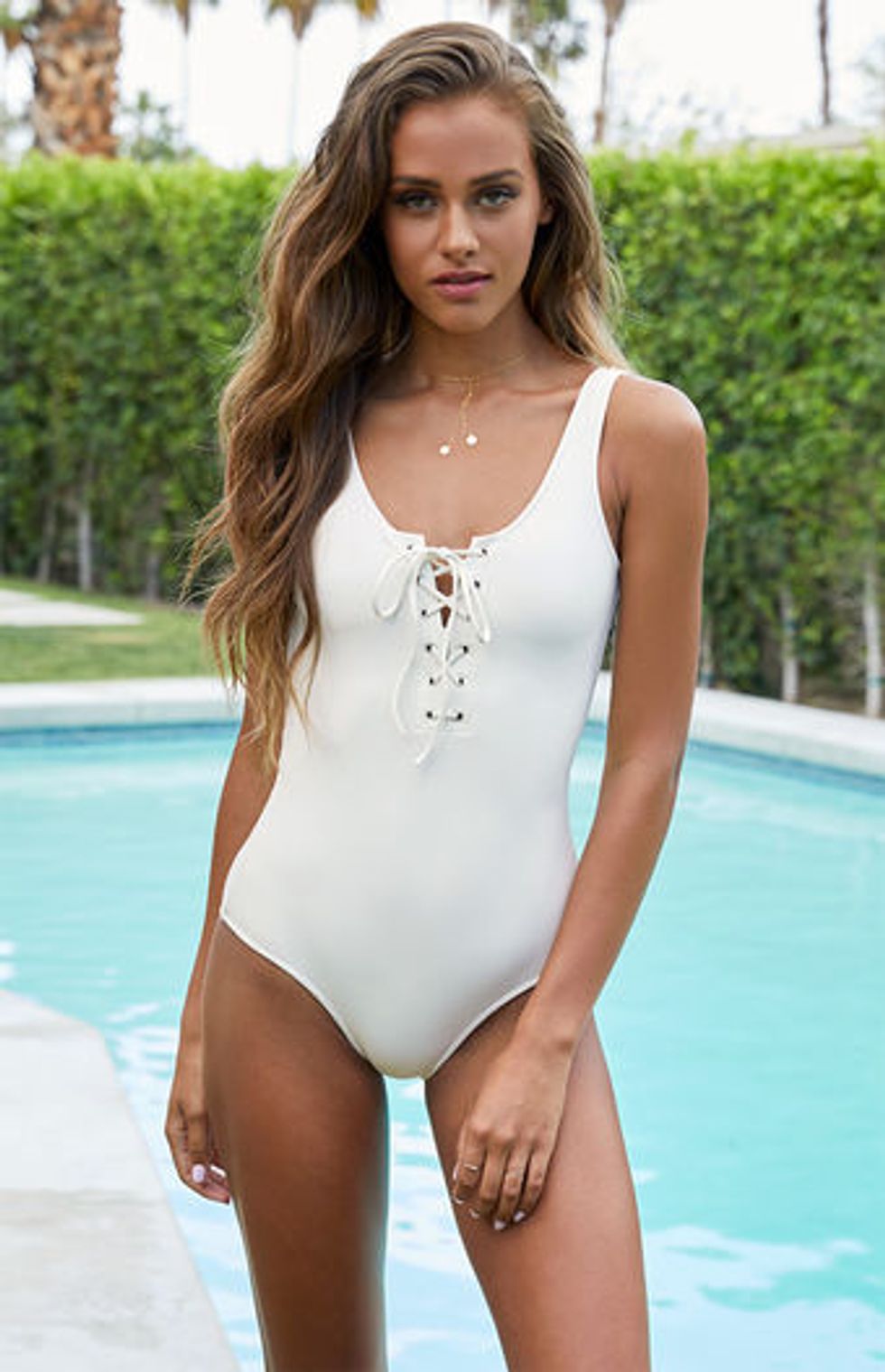 Racing style swimsuits are simple, sensible, and look great on any body type. The material in these swimsuits lasts longer than many fashion styles. This swimsuit from Kohls combines a solid color with an accented strip. Choose from a few different styles and find the perfect match.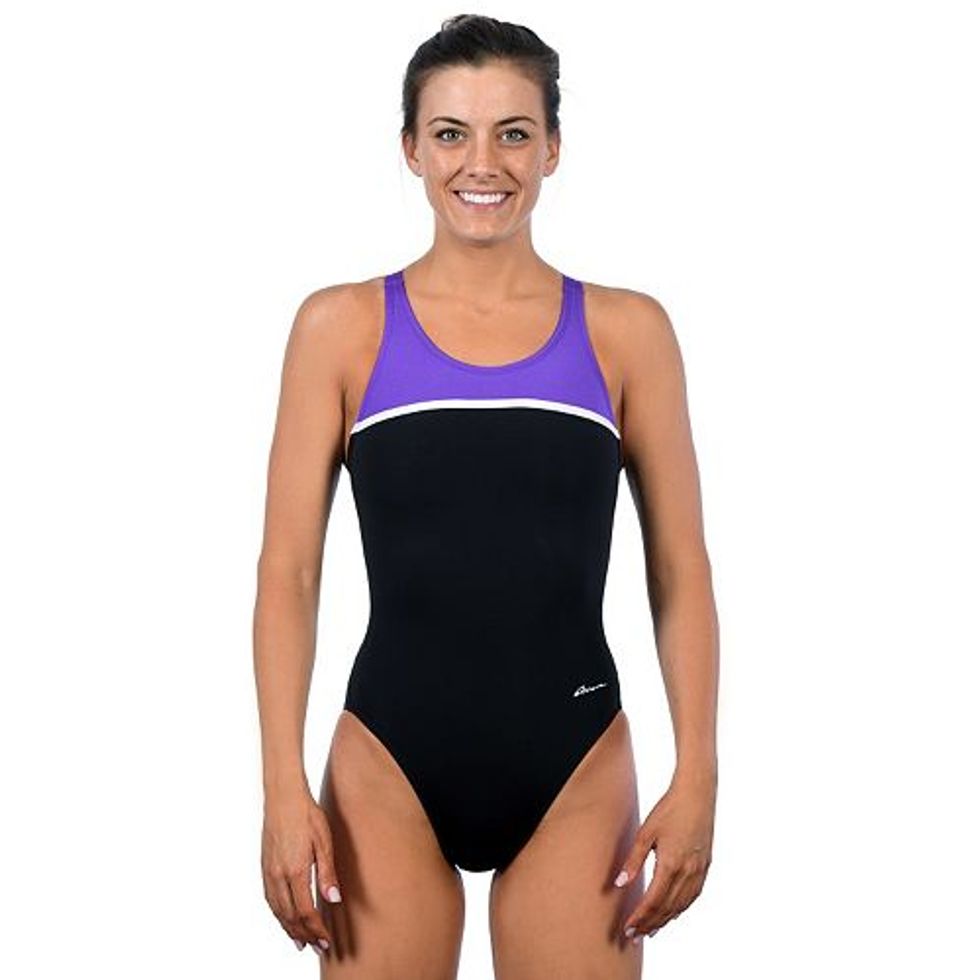 This swimsuit from Macys screams classy and has a 1920's feel to it. The geometric mesh lining takes tis suit from simple to superb. Find a cute beach hat to match and you'll have a complete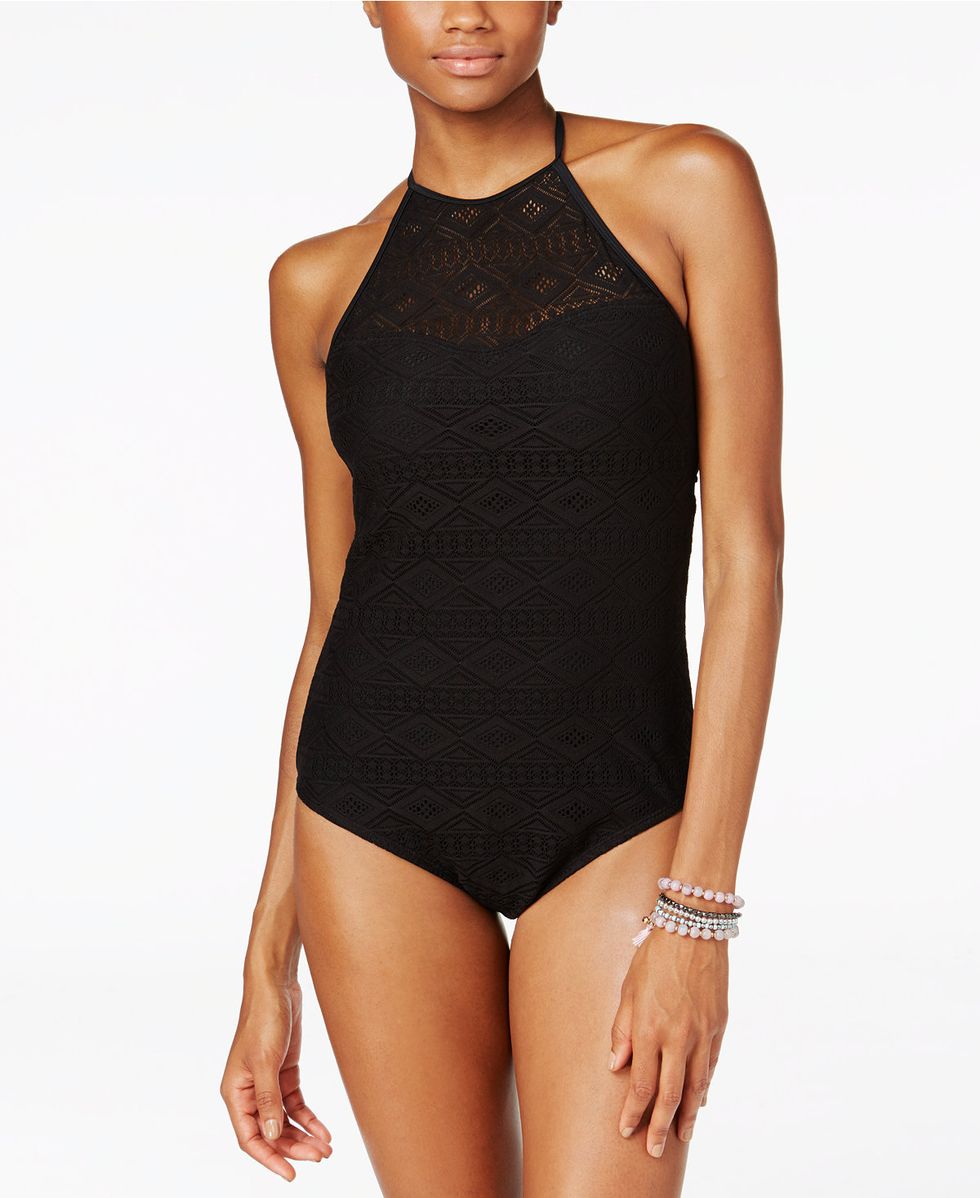 4. Women's Retro One-Piece Swimdress With Nautical Grommet Details ($30)
Finding a nice suit at Walmart can become difficult at times since the store sells lots of wacky patterns, but you can find great, affordable clothes if you look hard. This retro and red, white and blue suit is perfect for boating trips or a July 4 beach trip. Plus, it has a cute little skirt.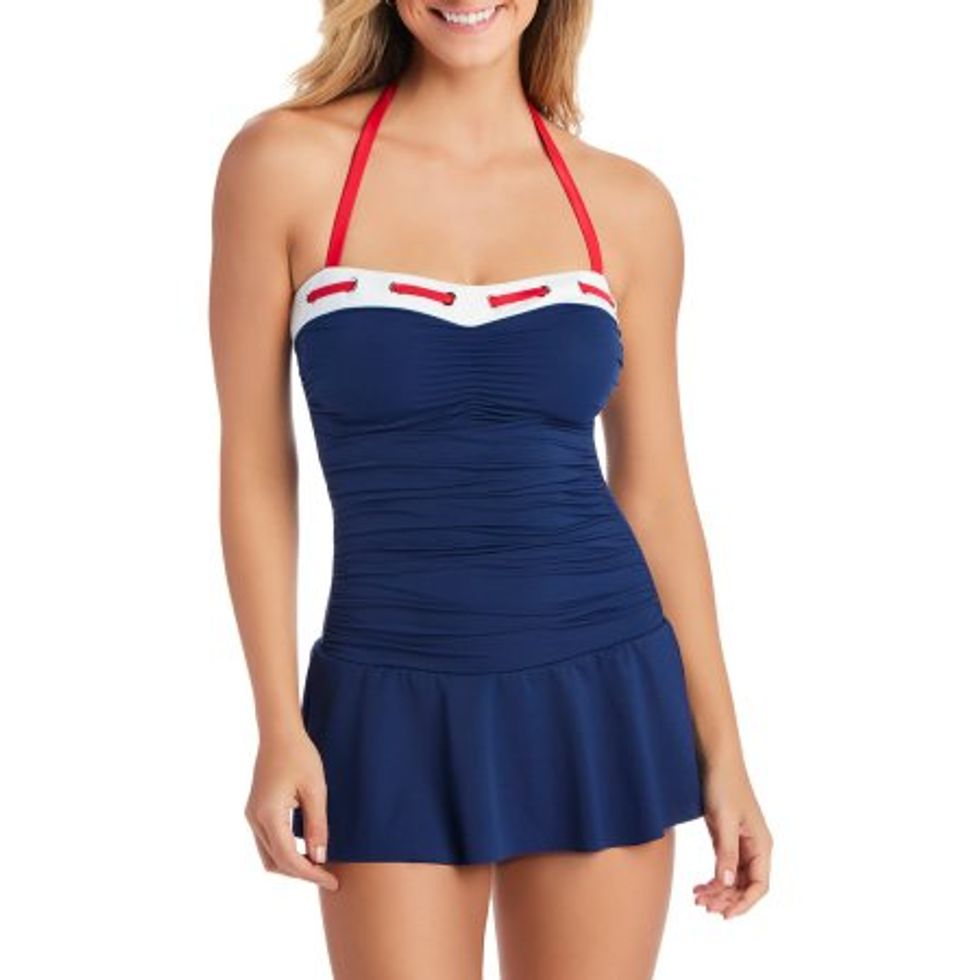 5. Women's Vintage Floral Halter Color Block One Piece Swimsuit - Coral - Sea Angel ($40)
Finally, a halter suit that doesn't reveal tons of cleavage or dip low in the back. Target is by far the best retailer for modest one piece swimwear. This high waist style's white belt and black bottom slim your figure. The floral top compliments the solid bottom. This style suits curvy figures and those with dark hair well.