There are 7 Erogenous Zones.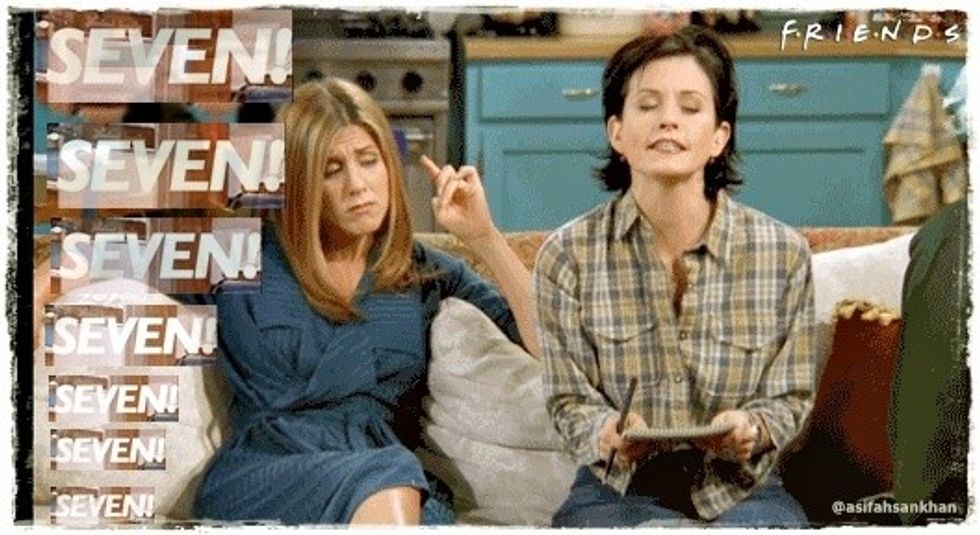 quora.com
That episode where Monica taught Joey the 7 erogenous zones is one of my favorite scenes of friends. Up until then, I never knew that there were so many. And after learning what 7 was, I understood why Monica said it so many times.
Being on a Break is no excuse.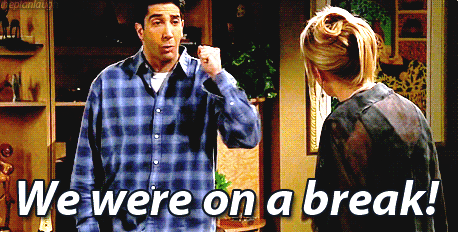 memesuper.com
Ross constantly used the excuse "WE WERE ON A BREAK!!" to justify him sleeping with another woman and it was hilarious each time. Clearly, that was no excuse in Rachel's eyes because they ended their great love affair from that very incident. So, lesson learned, "Don't cheat on Rachel." -Joey
Your true love is closer than you think.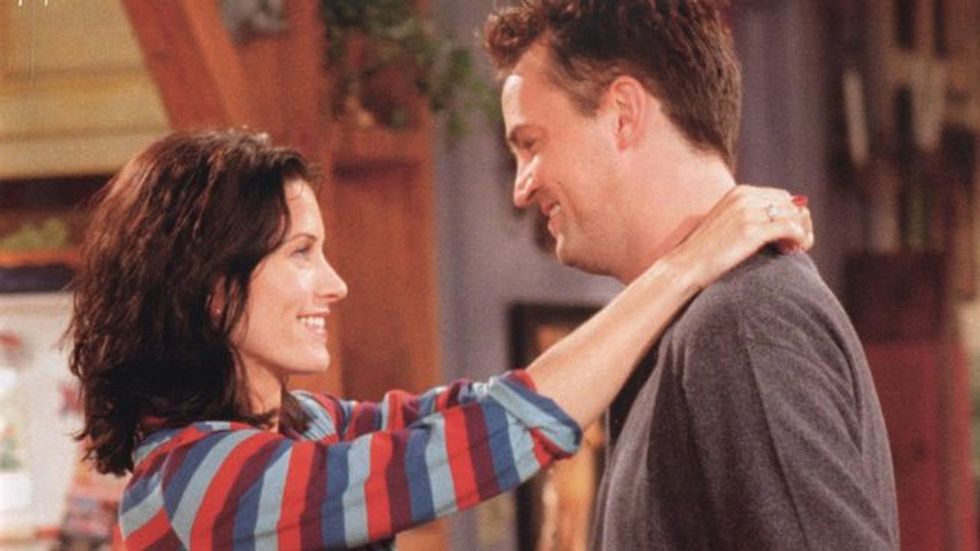 heartradio.com
Monica and Chandler are one of my favorite couples on FRIENDS. The whole show they always had a little something; they even made a marriage pact. She looked everywhere for love and even had a great one with Richard. I learned sometimes instead of searching, just look what has been there all along and you will find what you've been looking for.
What's Done in the Dark Always Comes to the Light.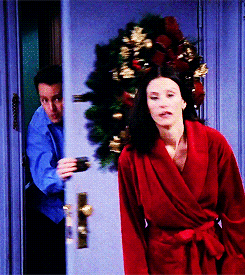 buzzfeed.com
Monica and Chandler were in a secret relationship for the longest and honestly, it seemed as if no one would ever discover their secret. But once Joey found out, I knew it wasn't going to be too long for the rest of the gang found out. Honestly, it did take a while for them to figure it out even after Joey found out. Long story short, you can't keep a secret for long before everyone finds out what you've been hiding. Take Ross and Rachel for an example. They slept together and thought no one would find out until Rachel ended up pregnant with Emma.
Friends are really all you need.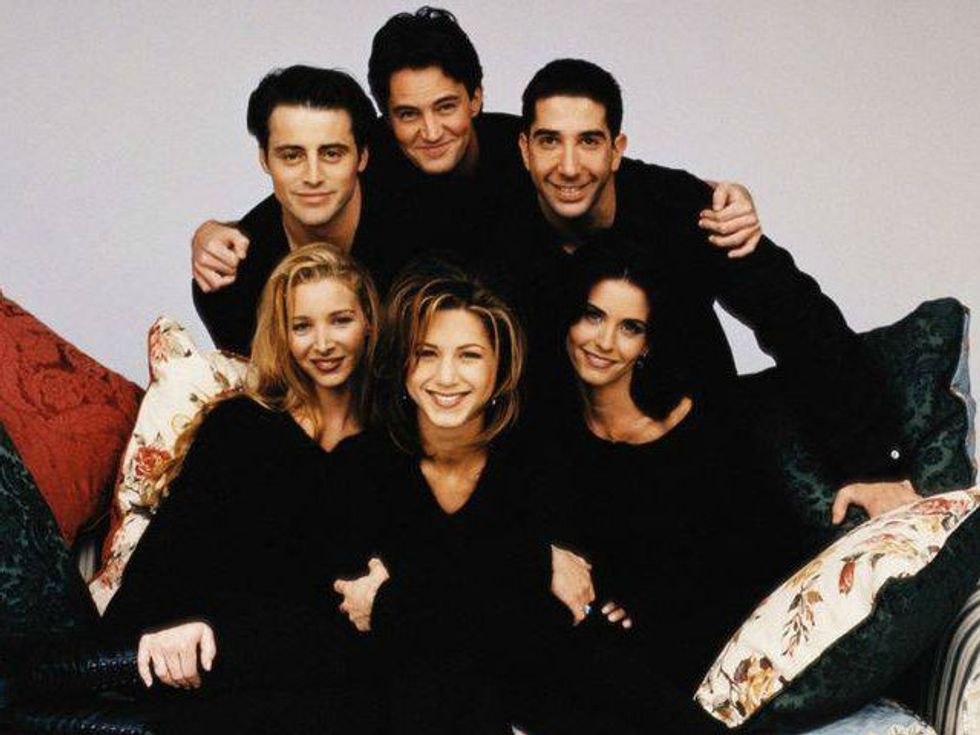 playbuzz.com
Through all the ups and downs these guys and gals faced, one thing that stayed was them was friendship. The theme song serves their friendship justice because they were literally always there for each other. Even after Ross and Rachel broke up they remained friends. All of them support each other and their dreams. They support Joey's acting career even though he wasn't that great. They listened to Pheobe's dreadful guitar playing songs and celebrated her hit "Smelly Cat" even though it sucked. Friends are sometimes all you've got and you need to cherish them and love them for who they are.