The number of videos online of traffic stop encounters is incredible. For anyone interested in law enforcement, they are great teaching points for a multitude of different scenarios. I have found that there is a common theme in the negative encounters, most of which result in arrests. It is citizens thinking they know more about the law than police officers. In this article, I want to cover the five biggest statements/myths/themes stated in such videos.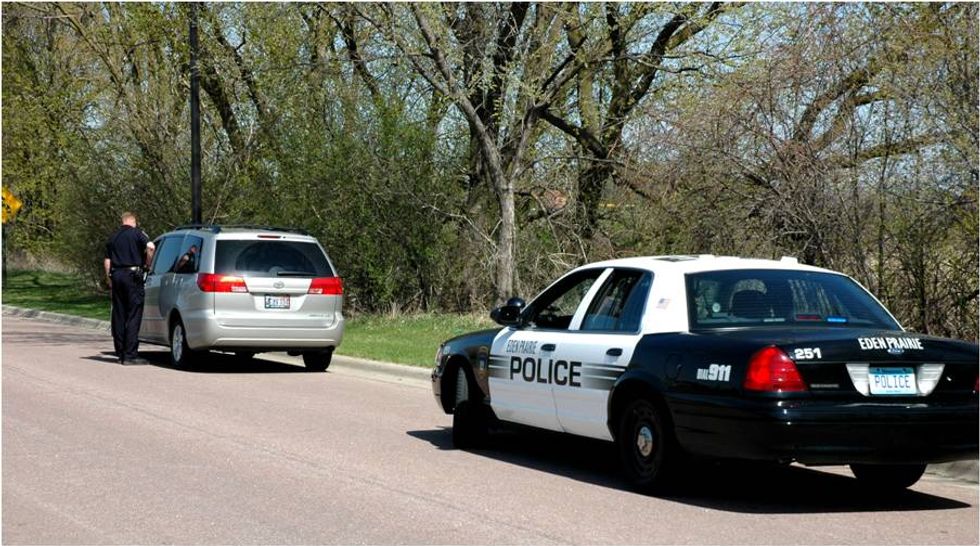 "I don't have to show you ID."
You do, when driving a vehicle (pretty much) every states law requires you to have your ID on you, or provide your name and date of birth. As long as a traffic stop is lawful, you must provide ID, if you do not then you are failing to comply with a lawful command, and breaking many other laws. At that point an officer has every right to forcibly remove you from the vehicle, and arrest you. Resisting a lawful command and refusing to provide ID, is both foolish and dumb, police officers are not going to go away because you refuse to comply. You are only creating a bigger problem for yourself, comply and keep yourself and the officer safe.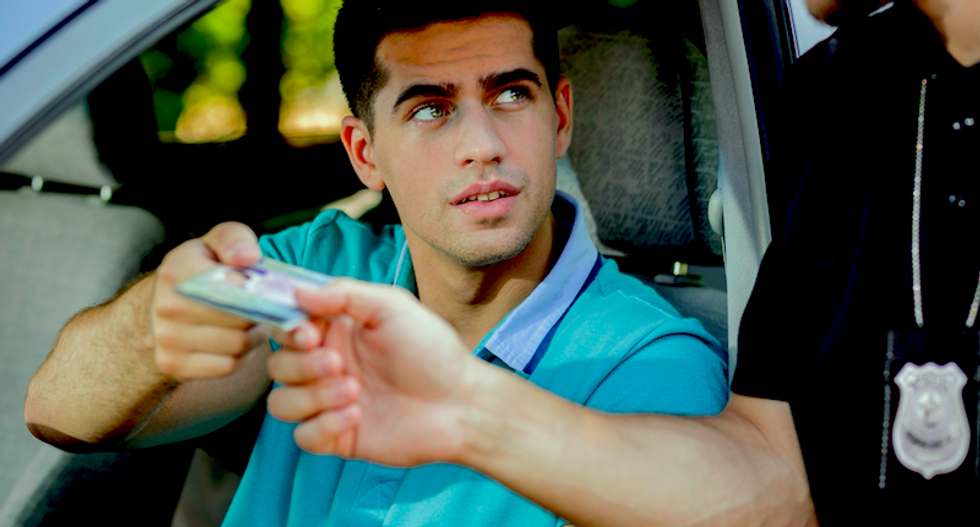 K9 indications are not enough for a vehicle search.
When police dogs perform an exterior search of your vehicle they are not infringing upon your rights. The supreme court of the United States (SCOTUS) heard case Illinois v Caballes, and decided that as long as the dog does not enter the vehicle the 4th amendment is not violated. There is not a reasonable expectation of privacy to the exterior of your vehicle, especially when the dog is specially trained to find illegal drugs, which one should not have. When a dog indicates on a vehicle, the court has rules that the officers have enough reasonable suspicion to perform an interior search.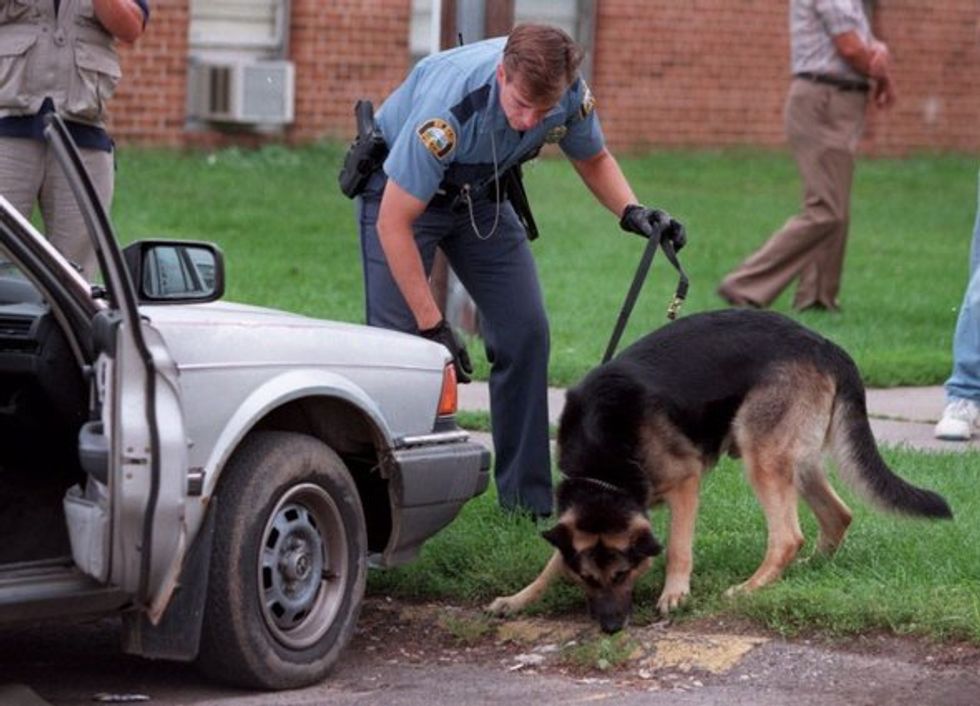 "I'm not stepping out of the vehicle, you can't make me."
On a lawful traffic stop, the police can ask you to step out at any time. The big premise behind this is officer safety, according to Maryland v Wilson it is perfectly fine to remove you from your vehicle. Because it is a lawful command from an officer to ask you to step out, if you say no, you can be forced out. The reasons an officer would ask you to step out are for officer safety, making sure you do not have a weapon on you. It can also be used to separate the driver from the vehicle, this could be so the subject cannot reach for a hidden weapon, or so a passenger cannot ambush the officer.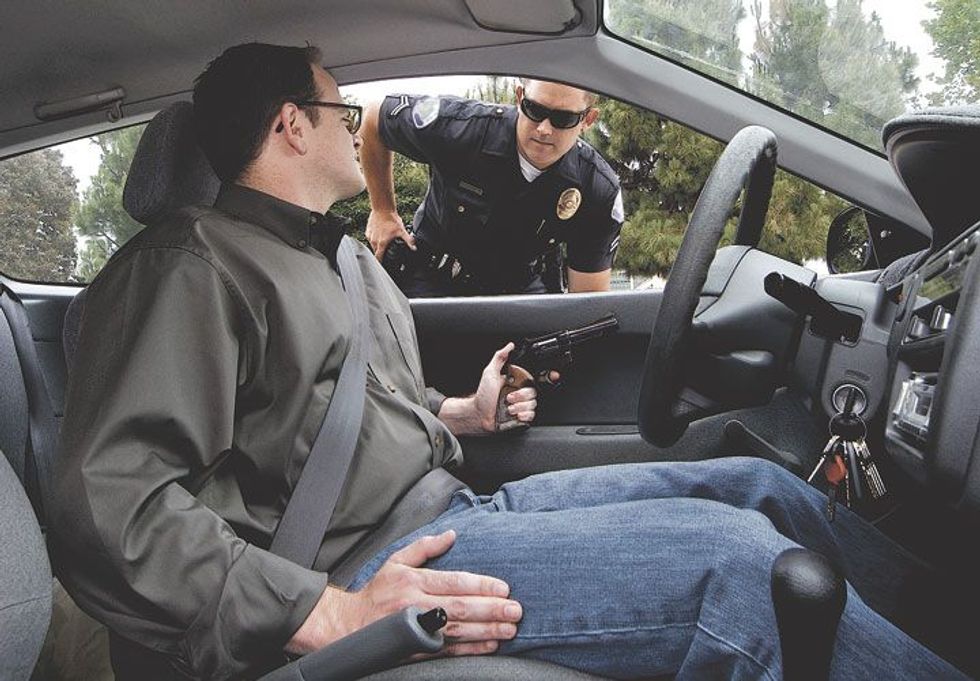 Passengers in vehicles cannot be asked to step out/be frisked.
Once again this goes back to lawful stops, if you are a passenger in a vehicle then you can be frisked by an officer for safety. This was decided by the supreme court in Arizona v Johnson, SCOTUS reinforced their support for officer safety in this ruling.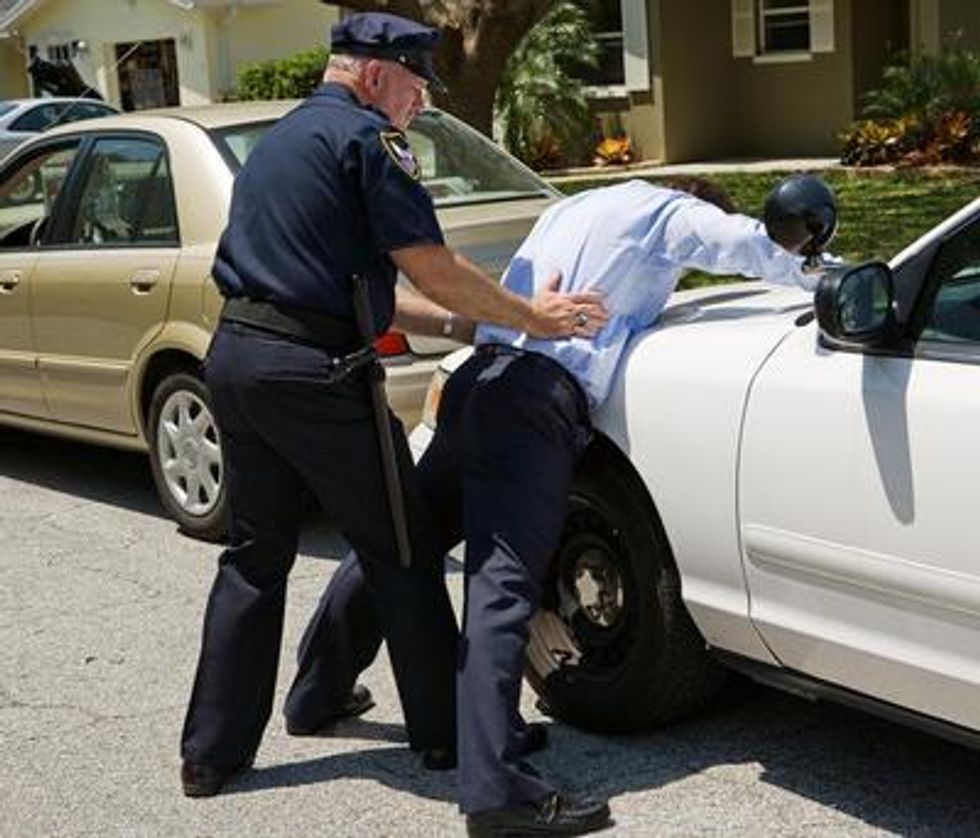 DUI check points are unconstitutional and against the law.
DUI check points are actually completely legal and SCOTUS ruled on this in Michigan v Stiz. They said that the temporary inconvenience of a DUI stop, is not a violation of any 4th amendment rights. DUI checkpoints are for the greater good of society, and are in place to protect the people from the clear and present dangers of drunk drivers.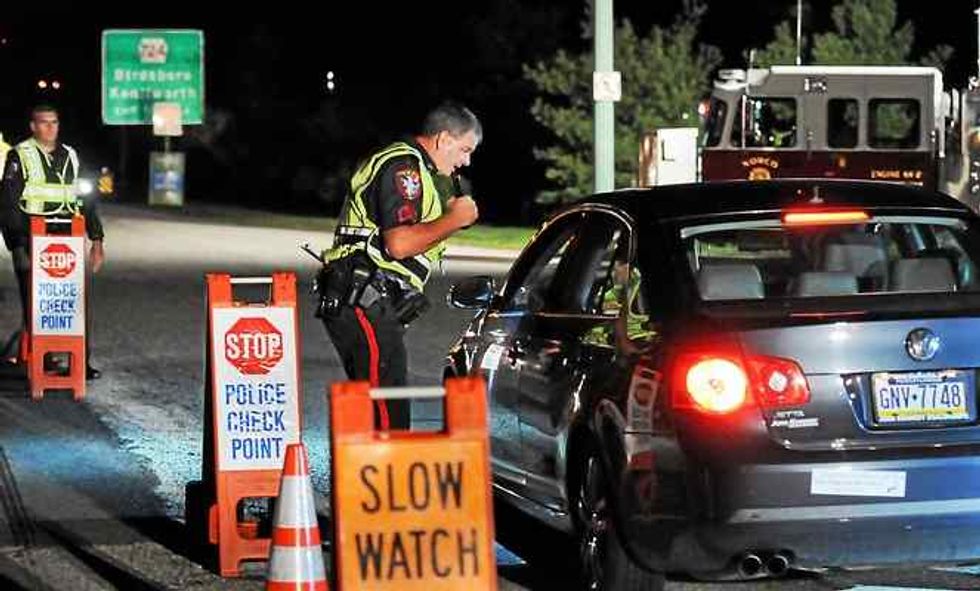 * I mentioned frequently "lawful stop," this is any traffic stop that is for a justifiable and legal reason. Such as speeding, expired registration, and running a stop sign, any infraction of the state law/penal code.