Some of today's megastars grew up playing our favorite fictional characters in our favorite television shows. Here is a reminder of some of the most successful stars today and who you knew them as:
1. Selena Gomez

Okay so, Gomez was totally on the show with the purple dinosaur titled, 'Barney' but that's not where she got her fame and fortune. Gomez would grow into a young adult where she will star Disney Channel exclusives.
Disney Debut: 2007
Popular Shows/Movies: Wizards of Waverly Place, Sonny With a Chance, So Random!, Princess Protection Program and Another Cinderella Story
The singer then left Disney Channel in 2012 when she decided to look into starring in the film 'Spring Breakers' and claims she wanted to work on bigger more mature projects
Since then the singer has released 3 albums 'Revival', 'For You', and 'Stars Dance'. And shall we add shes dating her on again off again beau, Justin Bieber?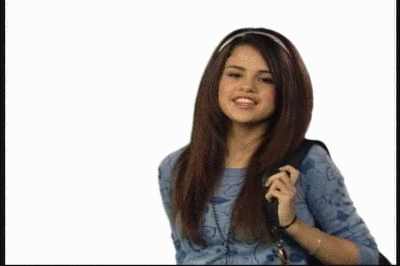 2. Demi Lovato
Alongside, Gomez, Demi Lovato starred in her own Disney Channel shows and even co-starred with her gal pal Selena Gomez in some shows and movies. Get this... The two were even on Barney together (I guess it's where all the celebs start)
Disney Debut: 2007
Popular Shows/Movies: As the Bell Rings, Sonny With a Chance, So Random Camp Rock, Princess Protection Program
The singer decided to end her Disney career after entering a rehabilitation home for self-harm. The singer left in 2011 when she was eighteen because she believed going back to her fictional character wouldn't be good for her recovery.
During her time acting for Disney, the singer released two albums, 'Don't Forget' and 'Here We Go Again'. Since then the singer added 4 albums to her collection, which are more personal and share her struggle. The albums are, 'Unbroken', 'Demi', 'Confident', and 'Tell Me You Love Me'.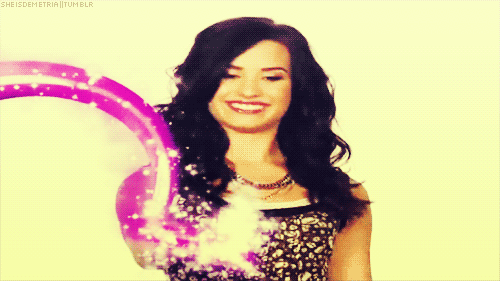 3. Miley Cyrus

You get the best of both worlds. Miley Cyrus grew up starring as herself alongside her father changing their last name to Stewart. Hannah Montana was born and started Cyrus' career.
Disney Debut: 2006
Popular Shows/Movies: Hannah Montana and Hannah Montana: The Movie
Everyone's worst nightmare came true when 'Hannah Montana' ended in 2011. Miley claimed it was bittersweet to see the end of wearing the pink glitter, but she was glad to get serious with her boyfriend Liam Hemsworth (who are currently together).
Throughout the show, we got plenty of music from both Miley and Miley as Hannah Montana. During the filming of the show, Miley released the albums, 'Breakout' and 'Can't Be Tamed'. She is now known for her album 'Bangerz' and twerking.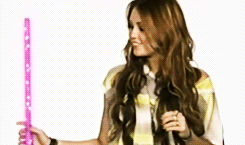 4. Ariana Grande

Everyone knows that Ariana Grande may be one of the best female vocalists of our time, but do you know that she is also the actress behind 'Victorious' character Cat Valentine? The singer started on Nickelodeon specifically to launch her music career.
Nickelodeon Debut: 2010
Popular Shows/Movies: Victorious and Sam & Cat
Our hearts' broke when Victorious ended in 2013 but that wasn't Grande's fault, it was Victoria Justice who left the show to tour and ended up not reaching the level of success that was intended.
After the ending of Victorious, Grande joined Jennette McCurdy (Sam from iCarly) and created the spin-off, 'Sam & Cat' which ended in 2014 when Grande officially called it quits and retired Cat Valentine for the sake of her music career.
Since then and even during some of the filming, Grande released three albums, 'Yours Truly', 'My Everything', and 'Dangerous Women' (along with two Christmas albums). It's clear that Grande made the right choice to pursue her singing career, but we're totally glad she's still close with some of her Victorious co-stars.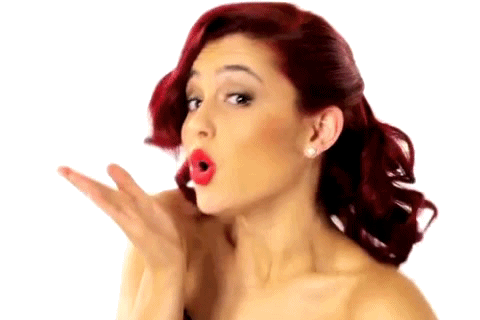 5. Zendaya

Back to Disney Channel, Zendaya is someone who stayed at Disney for many years. Many people know her for her dancing on Disney. The actress may not have used Disney to start a singing career, but the spotlight made her successful in a lot of other ways.
Disney Debut: 2010
Popular Shows/Movies: Shake It Up, K.C. Undercover, Frenemies, and Zapped
Zendaya recently announced her split from the Disney franchise early this year. The actress thanked those that had followed her and that she has ended an era.
Zendaya has released a few songs throughout her time on Disney channel but has since acted in bigger movies such as 'The Greatest Showman' the actress has also taken advantage, using her platform as a way to share positivity and fighting for what she believes in. Zendaya has since been involved in a little bit of modeling and is becoming a fashion icon to many.