Our national parks are some of the most underrated vacation destinations. Miles from the thick, polluted air of the city lay hundreds of thousands of square acres which have been devoted as national parks. Free to enter and explore, these parks hold some of the most scenic views this country has to offer. If you're already planning a Spring Break vacation, you should take a look at these five national parks. Each offer their own beauty and unique qualities that will grant its visitors a once-in-a-lifetime experience.
1. Redwood National Park
This park is beautiful, giant and undisturbed. Walking around the park is similar to stepping into a new world. Hiking through the forest provides a sense of peace and calmness as the huge trees provide a shelter and silencing effect for those who walk among them. The crisp air and streaks of sunlight breaking through the thick layer of trees will truly create a feeling of peace. If you despise tree-huggers, this park may still be for you -- during the early spring, grey whales migrate and rest along the coast, making for a beautiful sight that very few have ever experienced.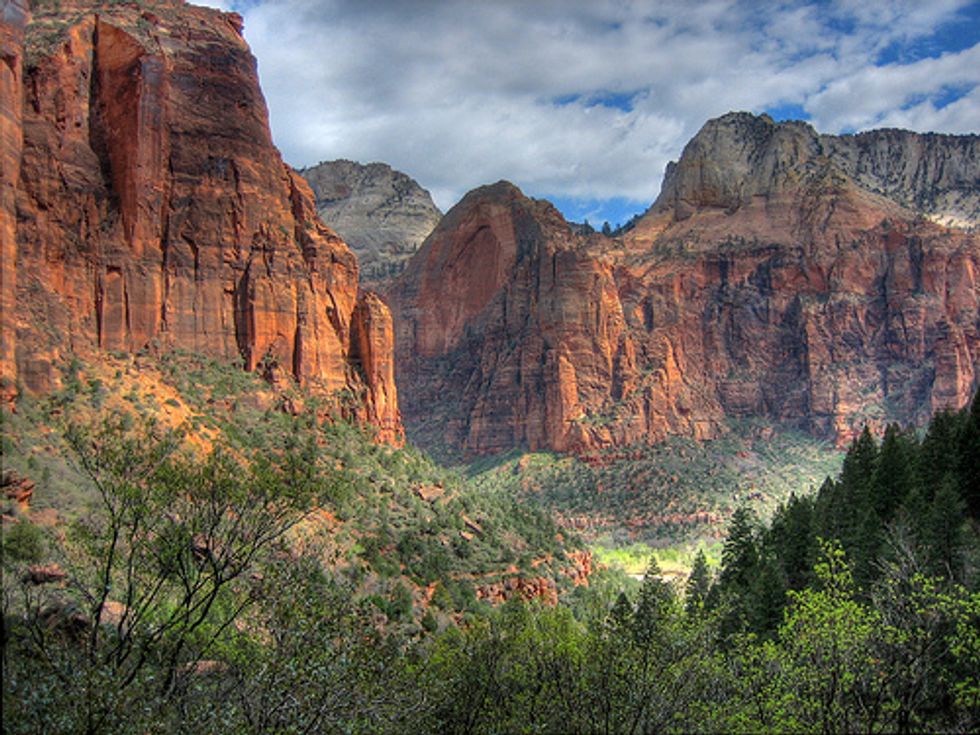 2. Zion National Park

An absolute stunner. It has massive canyons that drop into beautiful forest. This park looks like something out of a movie. Although spring is the rainy season, it is also the season to see the most trees and flowers in full bloom. This park also has tons of wildlife -- 75 species of mammals, 300 species of birds and 900 native plant species. For an experience like none other, Zion National Park is the way to go.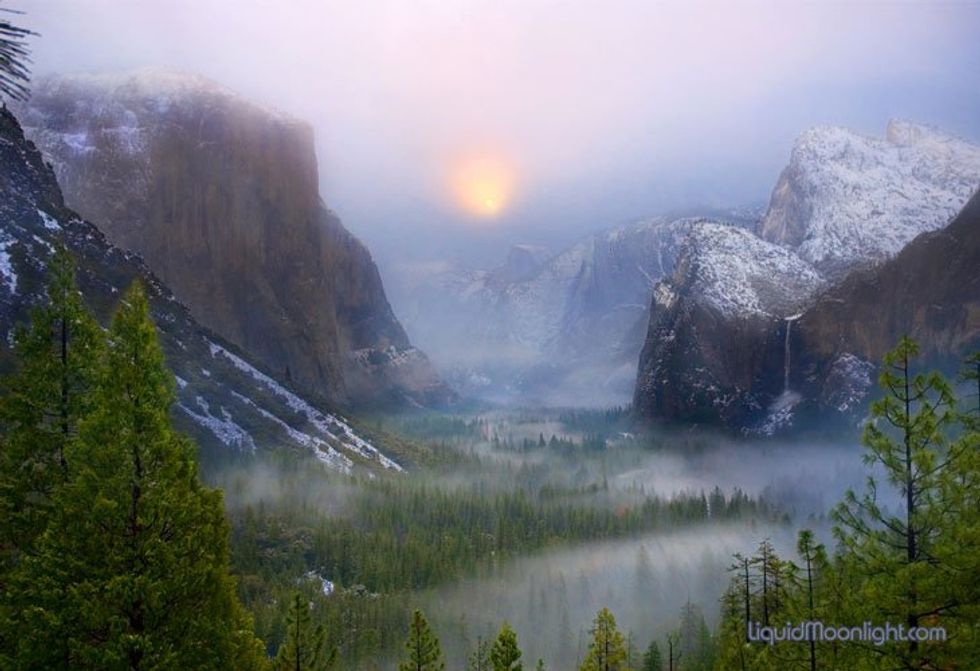 3. Yosemite National Park
One of the most famous national parks. It is characterized by everything! There is so much diversity in the landscape -- high, white-capped peaks, warm planes covered in golden grassy fields, as well as jutting and jagged cliffs that end where huge valleys and lakes begin. It has some of the most plant and animal diversity found anywhere in the U.S. Although it is often crowded, that inconvenience is largely overshadowed by the pure beauty of the surrounding nature.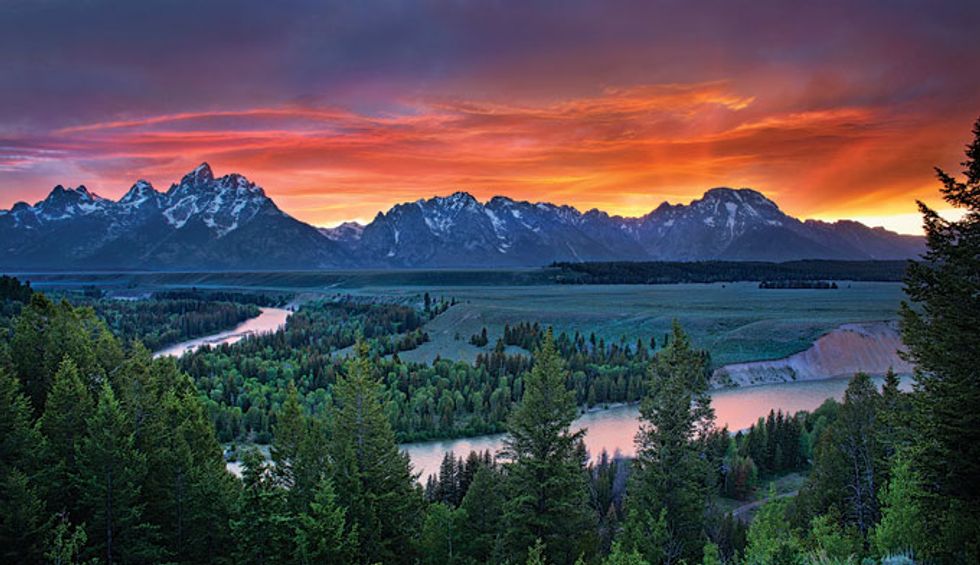 4. Yellowstone National Park
Another very popular national park. Impossibly conceivable in size, this park is a look into the past. It was the first ever national park, and as a result it is mostly undisturbed by human developments and far from the pollution of large cities. This park is covered with massive mountains, thick forests and huge plains that are crossed by bison and elk. Blue lakes are fed by gorgeous waterfalls. It is also home to the most number of natural geysers anywhere in the world.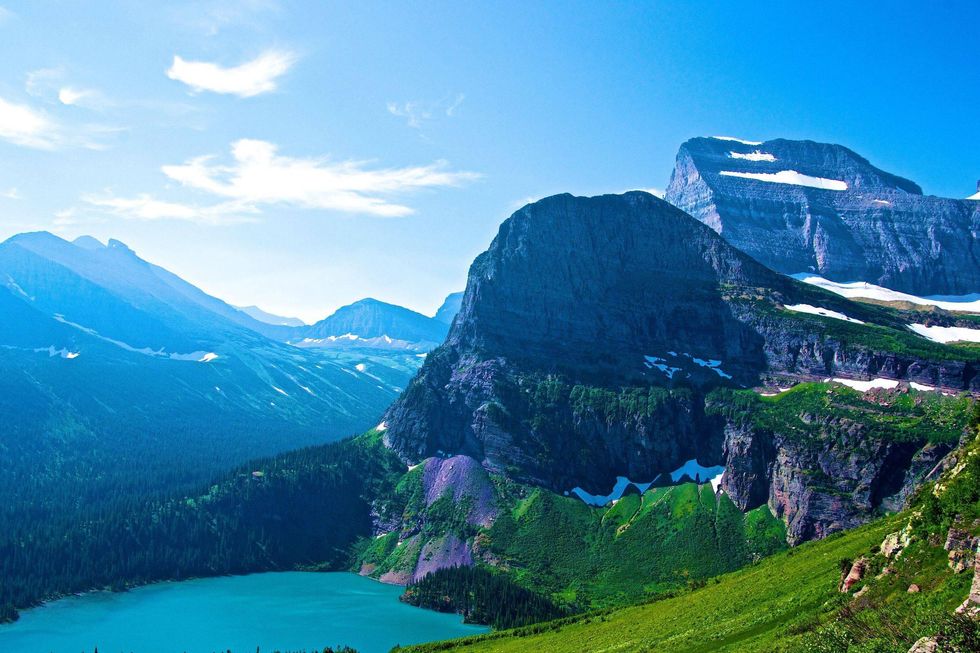 5. Glacier National Park
It is described by many as the most beautiful national park. As the name hints, this park was covered by 25 active glaciers as well as 700 pristine lakes and 150 waterfalls. The lakes remain cold all year, rarely going above 50 degrees. Few plants or plankton survive at that temperature and, as a result, most lakes are crystal clear.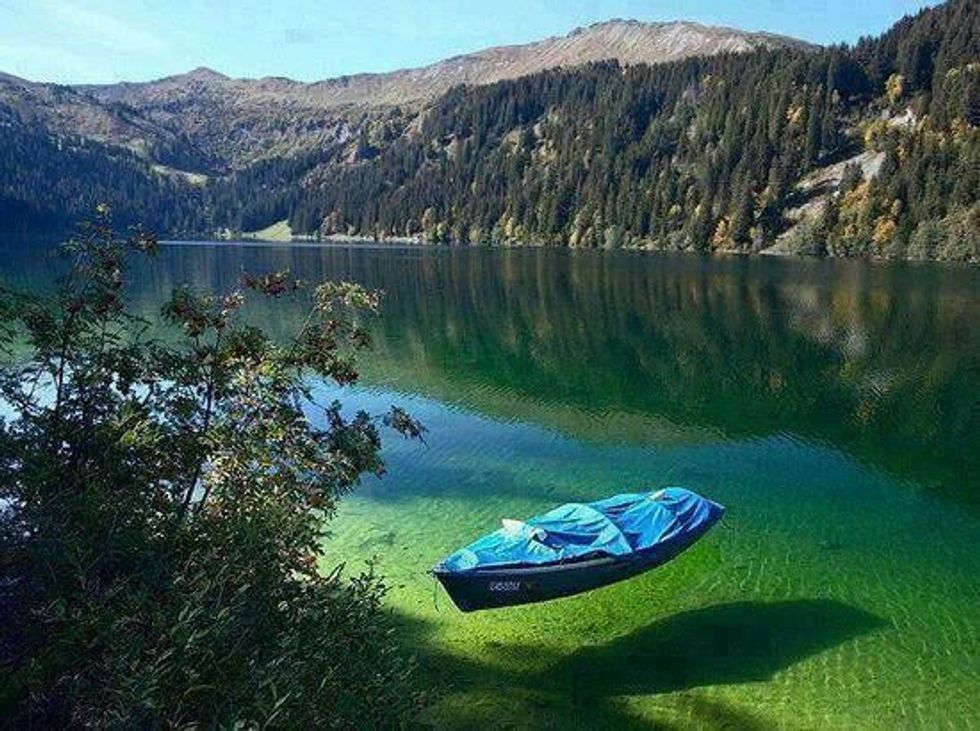 Pictured here is Flat Head Lake in Glacier National Park. It is over 100 feet deep, but doesn't look like it because of how clear the water is.
National parks are treasure that we must preserve and admire. For a Spring Break trip, they are a great and cheap alternative to flying across the country for a week of partying. Driving to the parks provides a wonderful experience complete with scenic views that create emotion that cannot be experienced by looking at pictures.