Is Halloween your favorite holiday? Whether you enjoy the smell of pumpkin spice, or the feeling of unease when you enter a haunted house, Gainesville has plenty to do during the season. Might you be wondering what fun, scary, or exciting things are in store this Oct. 31? Well, fortunately, you don't have to drive to Orlando for Halloween Horror Nights. If you're in the Gainesville area, these local events can put you in the spirit.
---
1. The Hippodrome Theatre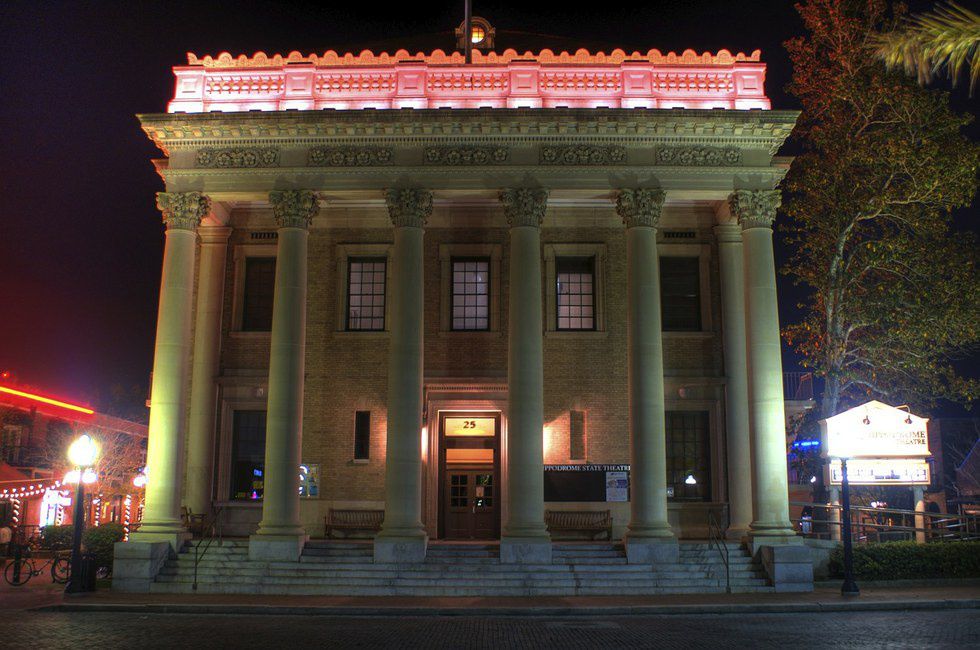 This theatre does a Halloween-themed production during its mainstage season (i.e. "Dracula," "Slasher," "All Girl Frankenstein"). If you are a theatre buff, or are a fan of the black-and-white suspense film "Whatever Happened To Baby Jane," then check out the Hipp's stage adaptation of the acclaimed Bette Davis-Joan Crawford thriller. If you are more into film, the Hippodrome Cinema will be screening a variety of Halloween movies, from musicals and comedies like "The Rocky Horror Picture Show" and "Casper The Friendly Ghost" to spine-chilling fare like "The Childhood of a Leader." For tickets, showtimes, and more information, go online to www.thehipp.org.
---
2. The Newberry Cornfield Maze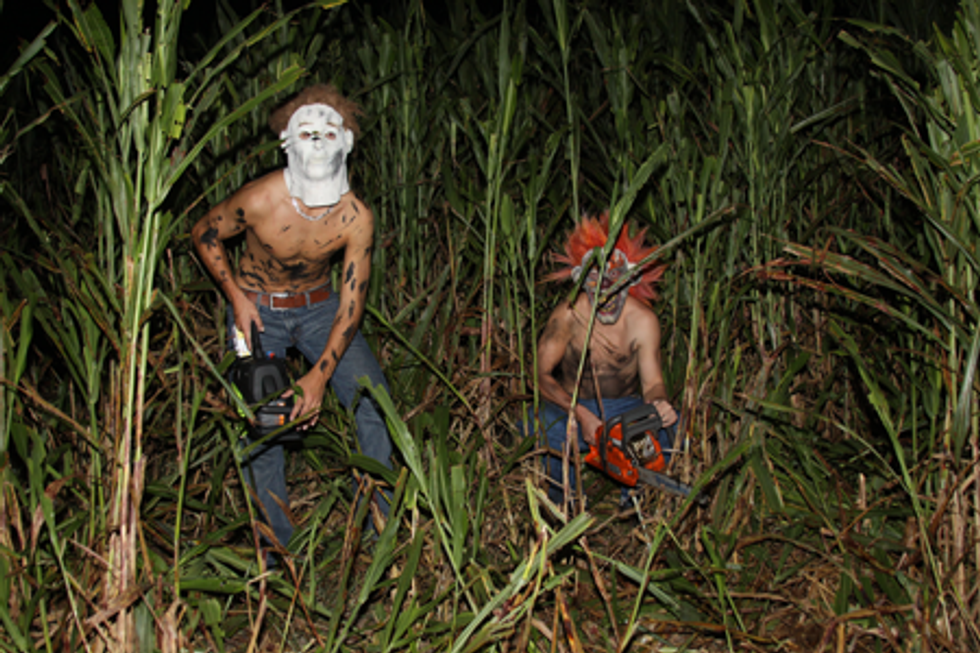 If you are willing to take a 20-minute drive west of UF on Newberry Road, then this cornfield maze and haunted house will be an adventure that will make your heart sink. The haunted house is open on Fridays and Saturdays at sunset. In this house, expect the unexpected, with creepy creatures crossing your path without notice. There is also a nighttime hayride that opens at dusk. You should also take this hayride at your own risk, since there are plenty of ghouls as the night sky goes black. The Newberry Cornfield Maze will be open every weekend until October 29th. For more information, check out http://newberrycornfieldmaze.com.
---
3. The Micanopy Fall Harvest Festival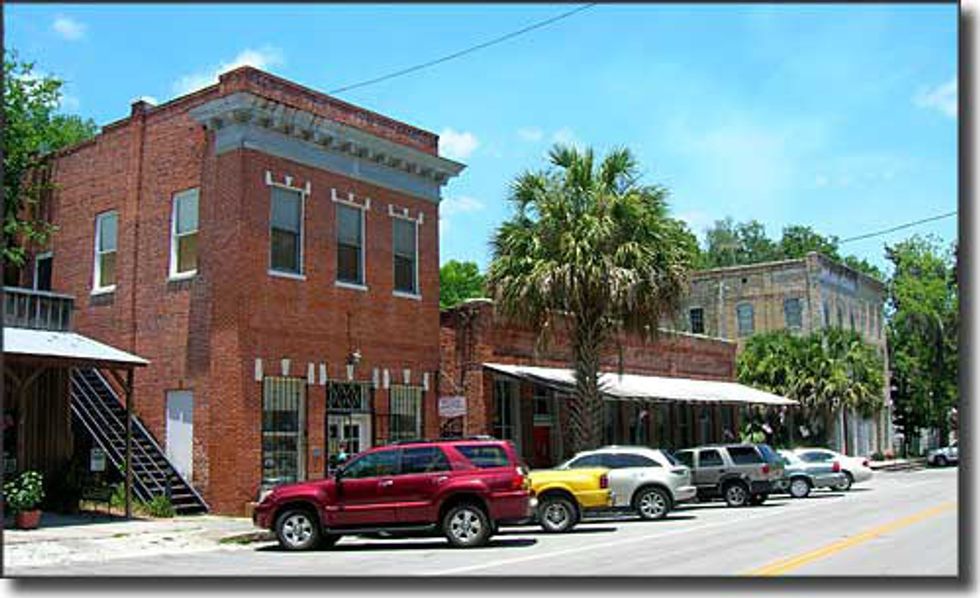 If you are looking for something less ghastly, but still fun, then this festival is for you. 12 miles south of Gainesville, in the little town of Micanopy, you will find live music and local artists selling handmade crafts. Located amidst the Old-Florida homes, antique shops, and mossy oak trees on Cholokka Boulevard, you'd think you traveled back in time. The Micanopy Fall Harvest Festival will take place on October 29th and 30th. For more information, check out www.micanopyfallfestival.org.
---
4. UF Organ and Carillon Studio Halloween Concert and Pipe Organ Demonstration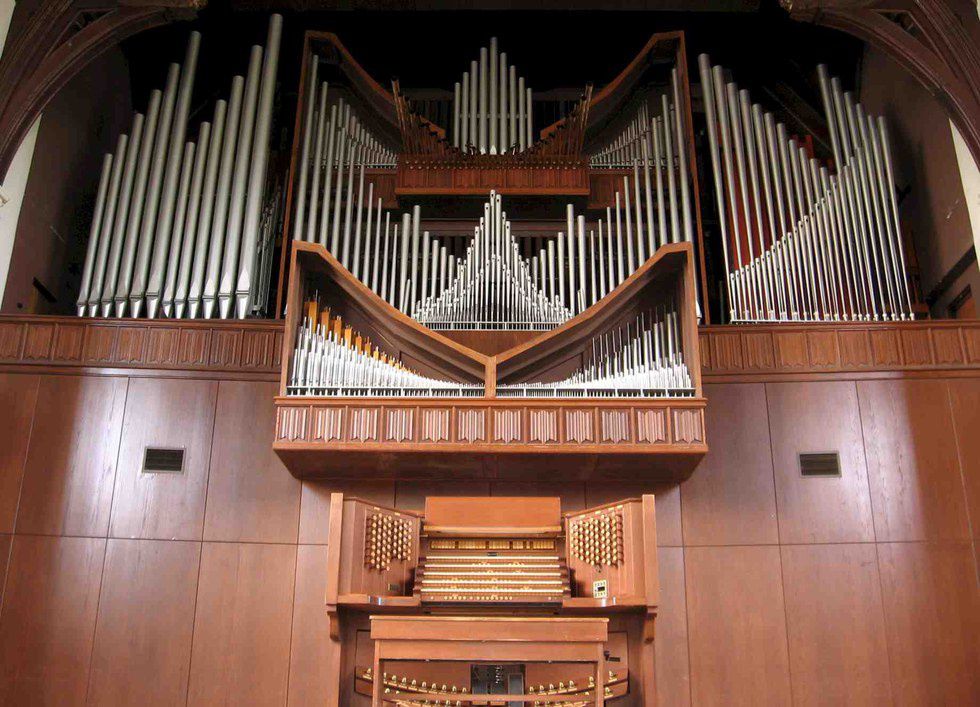 If the cacophonic sound of an organ or carillon bells comes to mind when you think of Halloween, you don't need to go too far to get your fill. Come to the University Auditorium on October 21st at 12:40 pm for a demonstration of the auditorium's Andrew Anderson Memorial Pipe Organ (the oldest pipe organ in the State of Florida). If this does not fit your schedule, students in the organ studio, in collaboration with students from the carillon studio will be performing in concert on October 28th at 7:30 pm. The first half of the concert will be inside the University Auditorium and will feature the organ studio, while the second half of the concert will take place outside of Century Tower, where carillon students will perform. Both events are free and open to the public, and more information can be found on www.arts.ufl.edu.