The supernatural world stretches from Ancient Greece to modern television and movies. People have always had a fascination with blood-sucking creatures of the night and magical girls who live in the ocean with a tail, but what do we find so amazing about them? We can't go through all of them, but we can go over four of the most famous supernatural creatures that we adore so much.
1. Vampires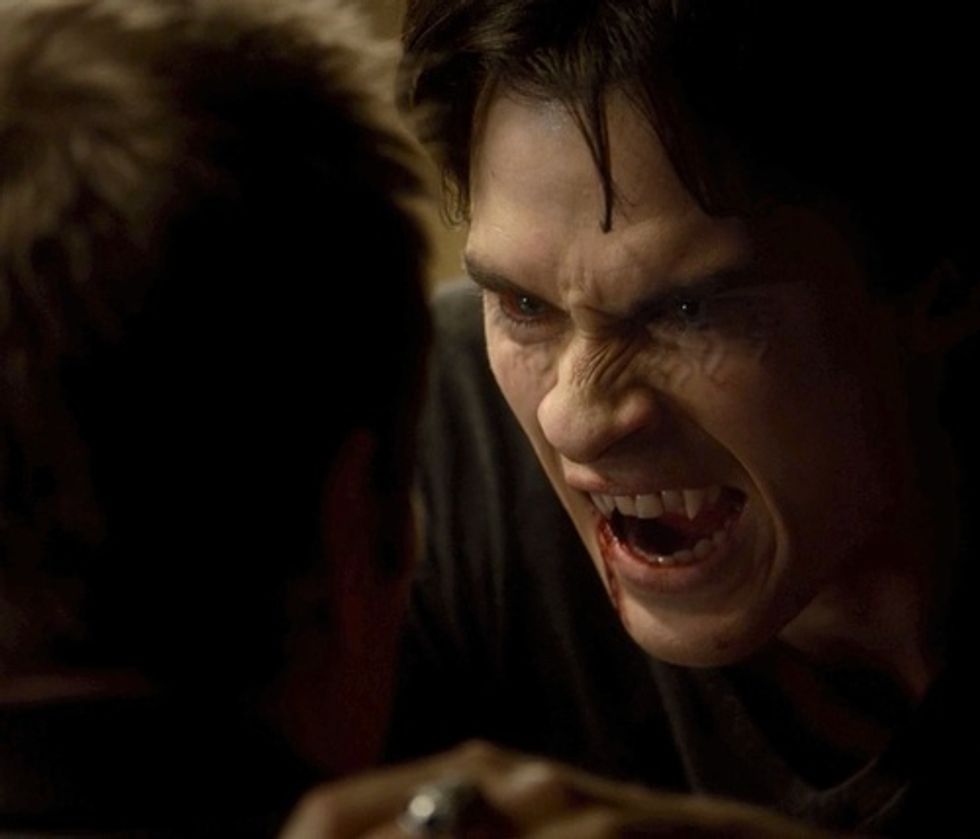 Vampires are thought to be immortal and to contain eternal youth, which makes sense, because they're the living dead (aside from zombies). The mixture of those and enhanced strength, speed, senses, and any other powers they're given makes for a pretty powerful creature. All of that power and their perfect look can make them extremely attractive. Surely you didn't think that we only watched the Vampire Diaries because of the plot, right?
2. Werewolves

Not only are most of them attractive, but also it doesn't hurt that they're a bit more human than vampires (even though they can turn into animals). In my opinion, they're also a bit more understandable because becoming a werewolf can be comparable to going through puberty. Take Teen Wolf for example, a teenage boy wants to fit in and make the lacrosse (or basketball depending on if you watched the show or the movie) team during his sophomore year, but he isn't strong or coordinated enough, which damages his confidence. All of a sudden, when he's bitten his body goes through this change that gives him strength, coordination, and a bit more confidence, which helps him land the girl that he likes, too. Sure, we aren't turning into animals, but the comparison is still valid.
3. Mermaids

Most little girls have wished to be a mermaid or a princess, which is something that is safe to blame The Little Mermaid for. Ariel inspired girls to swim through the water and conquer their dreams, encouraging them to be different. Mermaids represent an entirely different world of peace and happiness where we can ride dolphins and breathe under water. Shows such as H2O: Just Add Water emphasized the importance of friendship while giving the mermaids extraordinary powers. You would be lying if you said that you didn't want to control water with your mind or swim incredibly fast at some point in your life.
4. Fairies

This one is also safe to blame on Disney. The Disney Fairies franchise has become extremely popular in the past few years. There's something so beautiful and fascinating about everything in nature being controlled by tiny creatures with wings. Those stories draw children and keep them hooked until they grow up, and none of them are as famous as Tinkerbell. Fairies represent happy and peaceful magic, i.e. Tink and The Fairy Godmother from Cinderella, so it's no wonder so many stories, movies, and even TV shows have played with the concept of these creatures.