The past couple days I've been overwhelmed with desserts.
If you're like me, you prefer savory and salty, over sweet any day. With the Holiday Season in full swing I've been overwhelmed with sweets lately: cookies, brownies, pastries, and cakes. The sugar overflow got me thinking- here are four SAVORY cakes I'd rather be eating this December...
1. Pizza Cake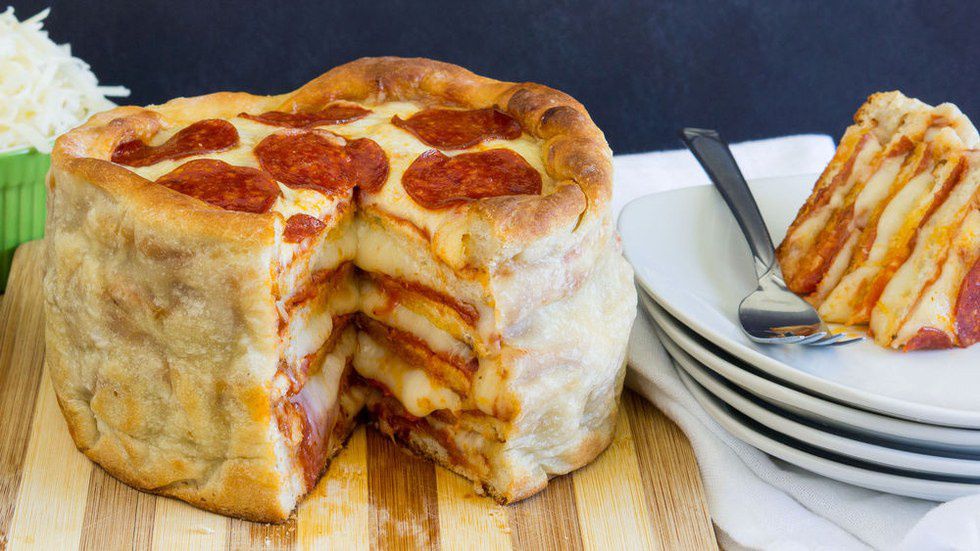 Pizza dough, melted cheese, spicy/savory tomato sauce, and pepperonis all layered and baked together in a cheesy delicious cake. If you love pizza, you'd surely love pizza cake- it's literally just a larger, taller version of the delicious Italian classic. Pair with ranch dressing, red pepper flakes, and parmesan cheese for the best flavor combinations.
2. Sushi Cake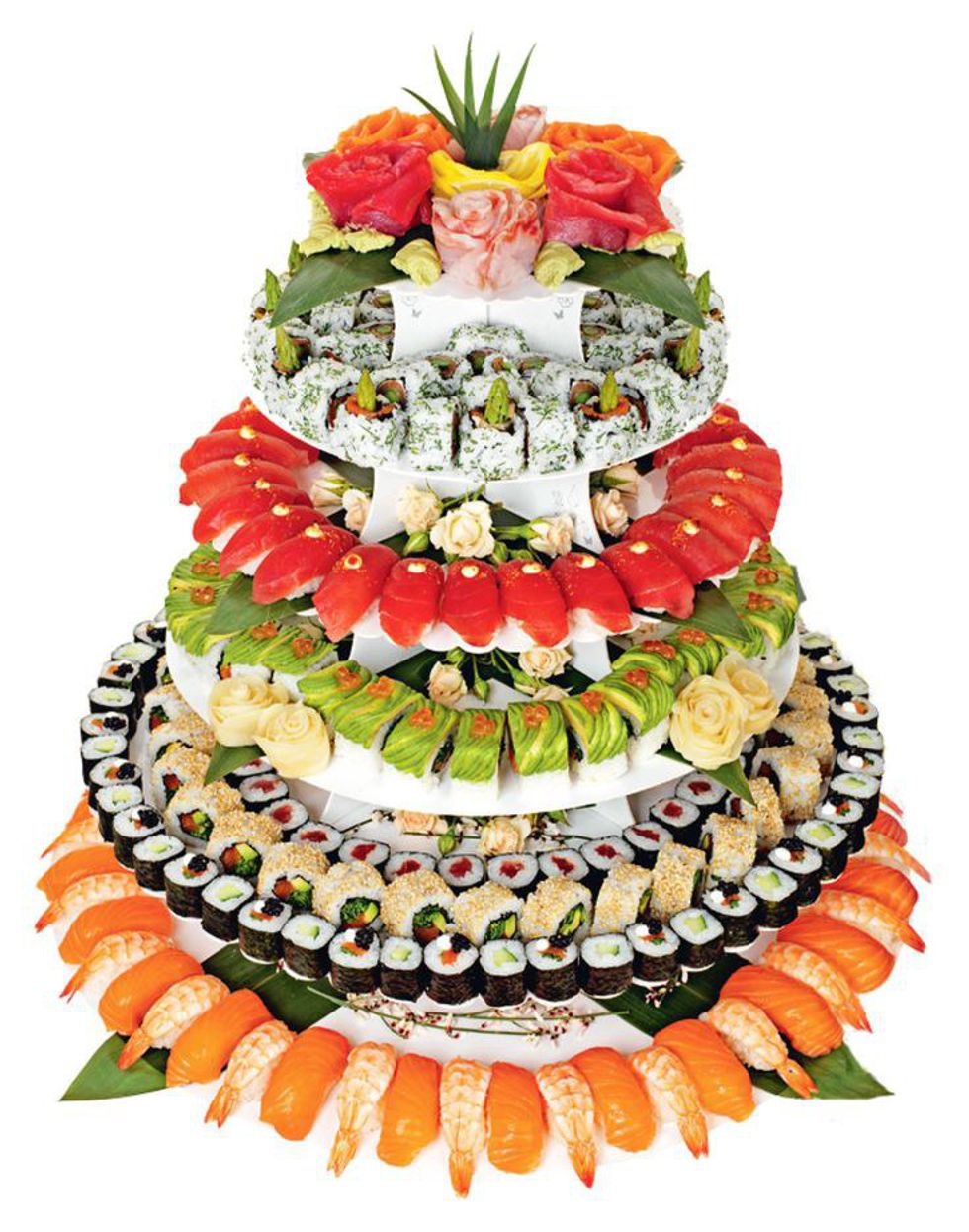 White sticky rice, shrimp, tuna, salmon, crab, and lobster all rolled up with seaweed and delightfully arranged into a beautiful seafood cake. Wasabi and ginger toppings can be placed near the Sushi extravaganza for those extra tangy and spicy flavors. If you love sushi, you would surely love it artfully arranged in cake-form.
3. Fried Chicken and Mashed Potato Cake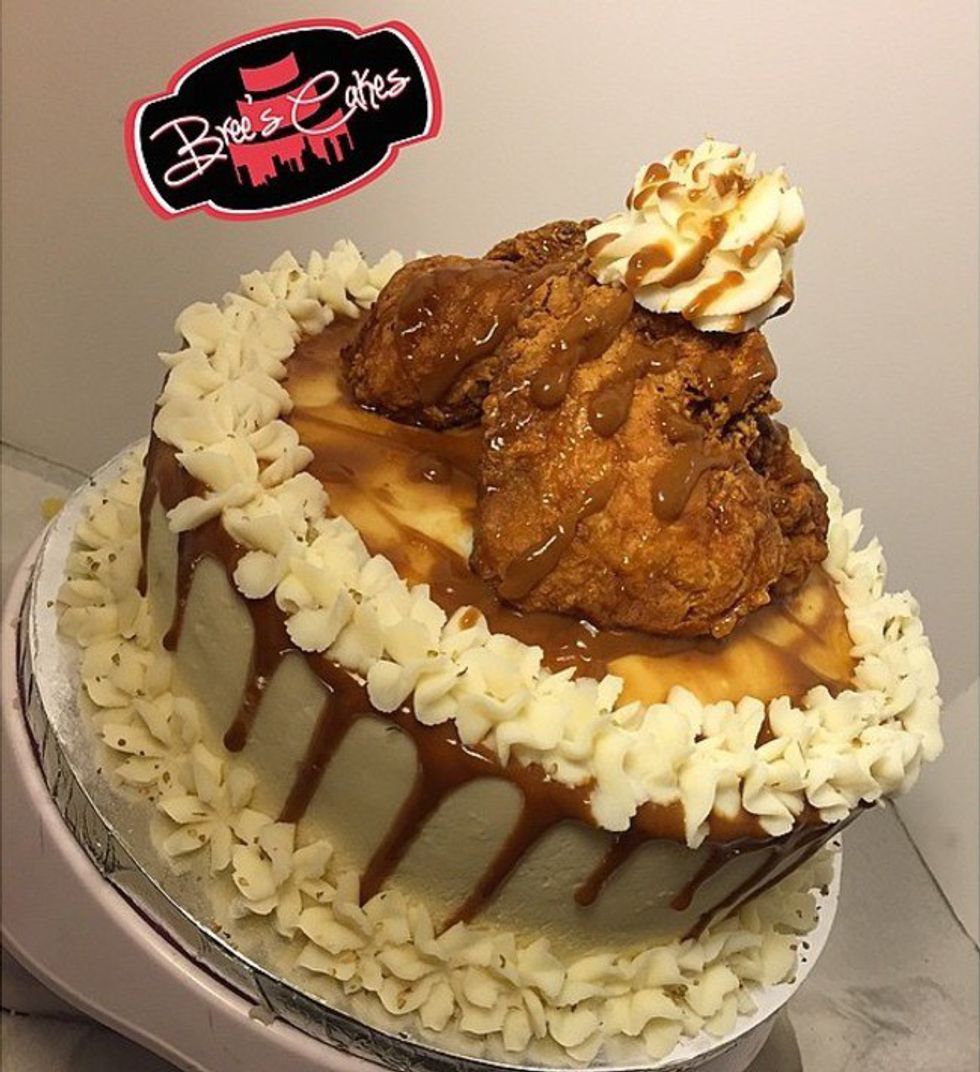 Okay, this just sounds like a classic Southern party cake. Mashed potatoes, corn bread and yams, drizzled with gravy and topped with a few deliciously fried chicken pieces. Savory and salty with a bit of unexpected protein. This cake is the ultimate salty-flavor fan!
4. Cheeseburger Cake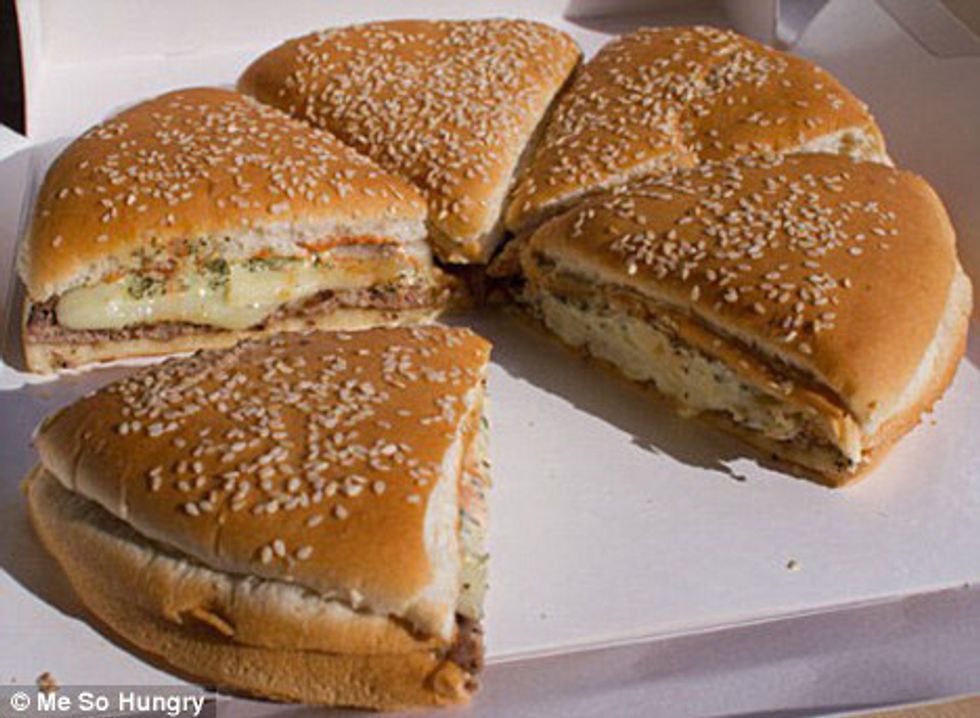 As simple and tasty as it sounds- one large bun, a beef (or turkey) patty, cheese, tomato, onion, lettuce, pickles, and your condiments of choice all in rather large proportions. This "cake" is basically just a large cheeseburger that is cut into slices. It may seem easy, but it tastes delicious and would satisfy any savory craving. Plus it is always fun to eat foods in different ways!
So there you have it, four savory and salty cakes that you may enjoy more than chocolate if you are anything like me. Don't get me wrong, I love a cookie or cupcake now and then, but when it really comes down to it, I'd pick a slice of pizza over a pastry any day of the week.