Social media is a networking site for people of all ages. It's for socializing, romantic affairs and networking. It includes Twitter, Facebook, Instagram, Pinterest, Snapchat, Tinder, Plenty of Fish, etc. These social sites can help with jobs, past friendships, finding a mate, and inspiring creativity. For instance, on Facebook, someone may post "I like donuts." On Twitter, someone may post, " I'm eating #doughnuts." And on Instagram, someone my past an edited picture of their doughnut. Although social media may be a marvelous idea, it also kills the vibe. The vibe being, real-life experiences, enjoying intimate, personal interaction, face to face, rather than through the phone, where technology may become falsify.
Here are some reasons why social media is "killing the vibe."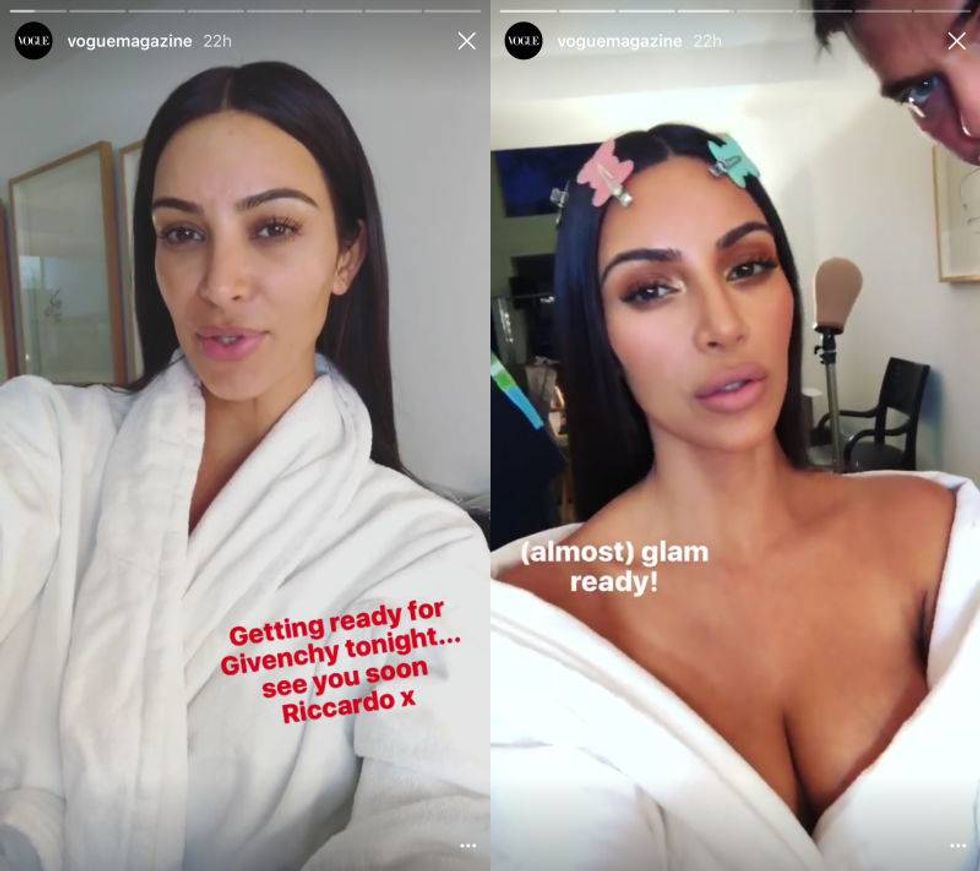 1. Falsification of who people are

Filters are an easy way to make yourself up to whom you may want to portray. You can go from looking like the left of the picture to looking like the right side of the picture in zero to a second by using filters on Instagram or Snapchat. This is so easy for anyone, so remember the saying, "Don't judge a book by its cover," well the same goes for pictures of people on the web. You don't really actually know if they are that person because it's so easy to make yourself up to who your inner ego wants you to be over the web.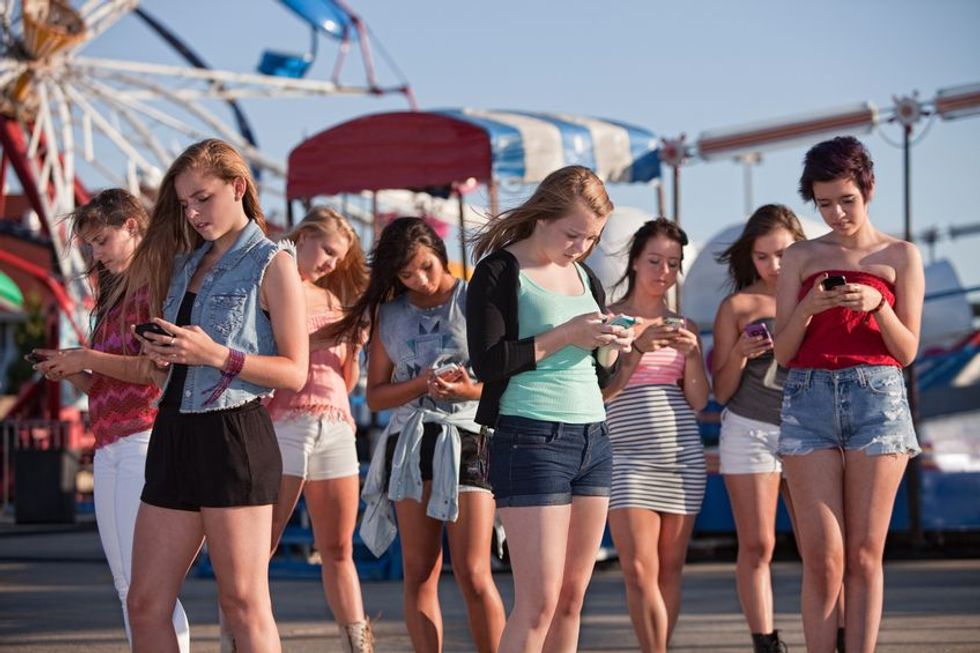 2. Experiences are interrupted by posts on social media
You are out with your friends, having the time of your life, but feel as though you have to document every step you go that night. Instead of "living in the moment," you are on edge and are not actually having the time of your life. Instead, you're obsessing over social media to show off what you're doing.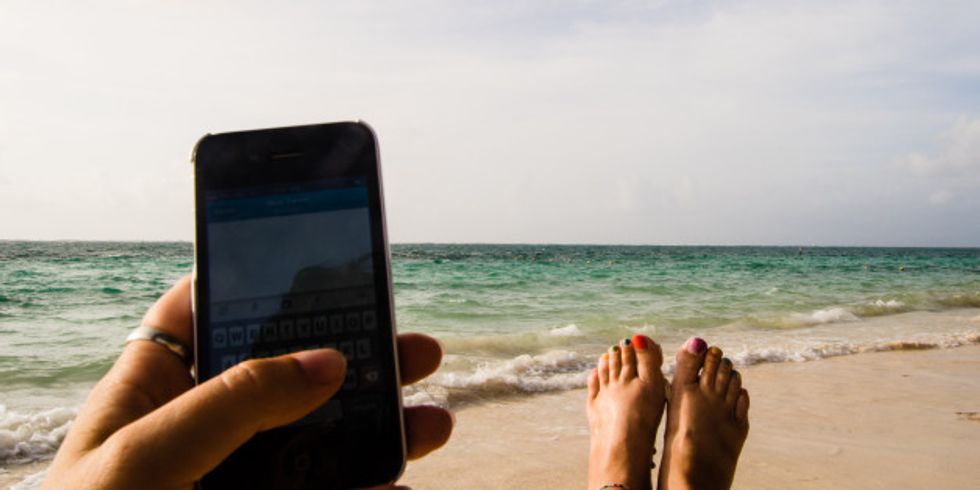 3. It becomes a competition, a sport
You begin to feel like you have to do something better than the next person. You may see someone post that they are tanning on the beach After you see that, you decide you should post a picture of you sitting by a fire on the beach with a drink in your hand to one-up the other person. And it just keeps going on, until you and everyone else is satisfied.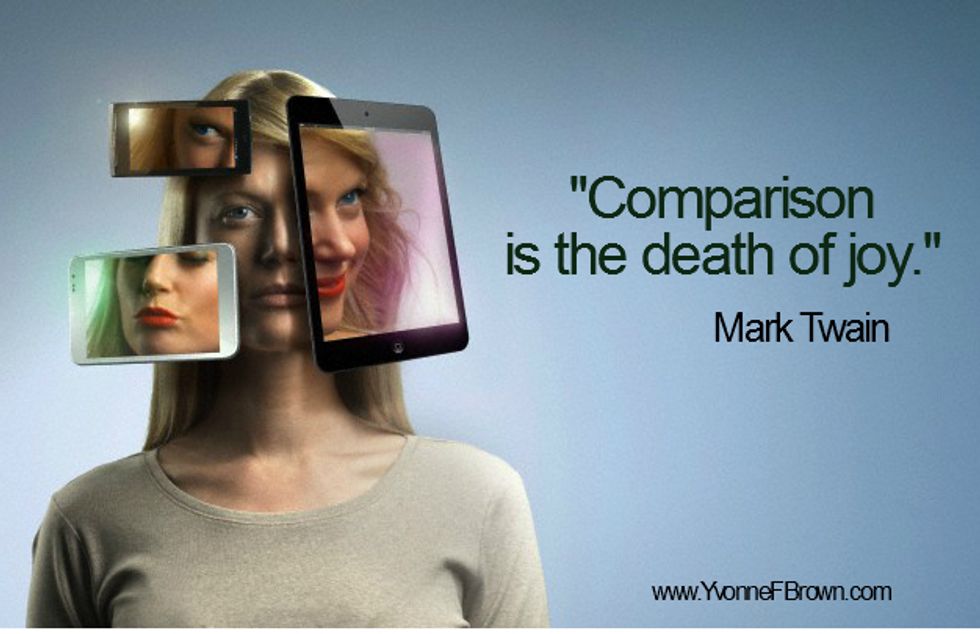 4. Constantly comparing yourself / Insecurities
"I wish my body looked like that..."
"Her makeup is always on point and I can barely put mascara on..."
"How does she do that yoga pose....I need to practice more..."
"She is so beautiful....and I'm just cute....my boyfriend should be with her instead..., not me.."
" Ugh, I can't compare to these women on social media."
These are some of the thoughts that you may encounter when going through your social media and afterwards you may feel insecure with yourself and ashamed of who you are.