It's no surprise that Austin is home to an incredible food scene. Anything you want, and more, can be found in this city, but the question is where? Locals and out-of-towners are wondering the same thing: Where should I eat? With years of experience dining at the best restaurants in Austin, I was able to come up with what I believe to be the best hot spots Austin has to offer.
1. 24 Diner
A classic spot for some nostalgic eats, 24 Diner is '50s inspired and is guaranteed to serve up fresh and unique food. Whether you're craving biscuits & gravy, veggie hash (my personal fave), or chicken & waffles, 24 Diner will satisfy. They are known for their great atmosphere, location, and modern take on the traditional '50s diner design.
2. Arlo's
A vegan must-try. Their Bac'n Cheeze Burger & tots are out of this world & reasonably priced too. What's even better is this comfort food can be eaten curbside. All their products are local, organic, and non-gmo, which means you've gotta get to Arlo's for a late night trailer snack.

3. Bouldin Creek Café
Quality food paired with fresh coffee. Everything at Bouldin is affordably priced and vegetarian (with vegan options). Each time I go it's like the first, always trying something new and loving it every time. My absolute favorite meal is the South Austin Stir Fry! Check it out next time you're in the mood for some flavorful dishes. Your heart and belly will thank you!
4. Elizabeth Street Café
Elizabeth Street Café combines classic Vietnamese cuisine with the decadence of a French bakery. My favorite thing to order are the croissants with a Stumptown coffee. It's a perfect place for brunch with friends or a romantic date with a special someone. The bright colors of the restaurant and shady patio are too cute to pass up.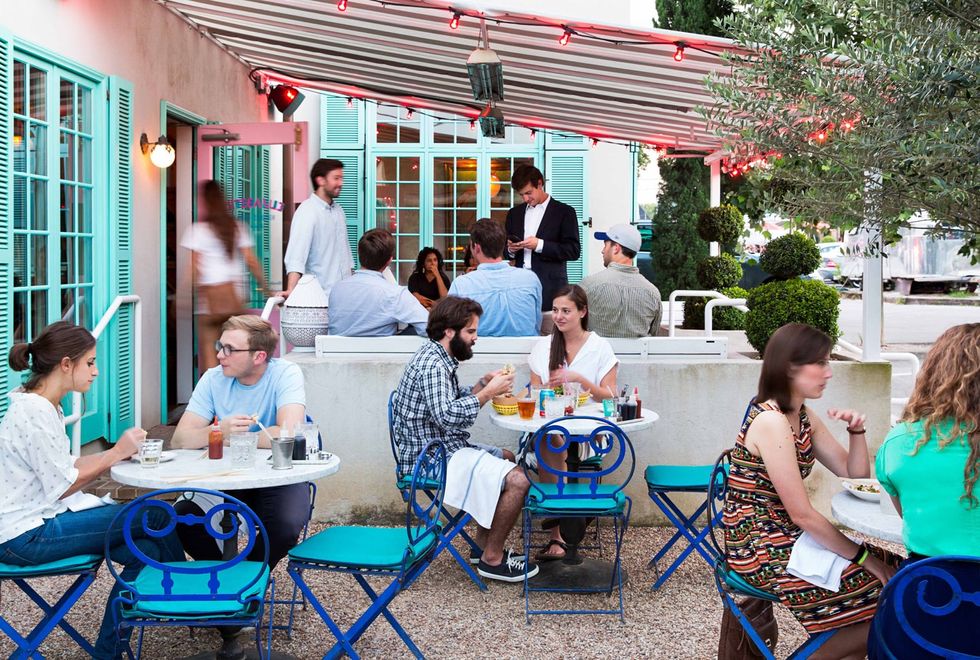 5. Hillside Farmacy
The restaurant is cuter than its name and the food is even better! It's a hipster's paradise tucked away in east Austin. Hillside's charming building is perfect for a Sunday morning photo-op and their food is perfect for any day of the week. The fried egg sandwich is my absolute favorite thing on the menu. Always cooked to perfection, this yummy breakfast fave is now available on the menu all day long.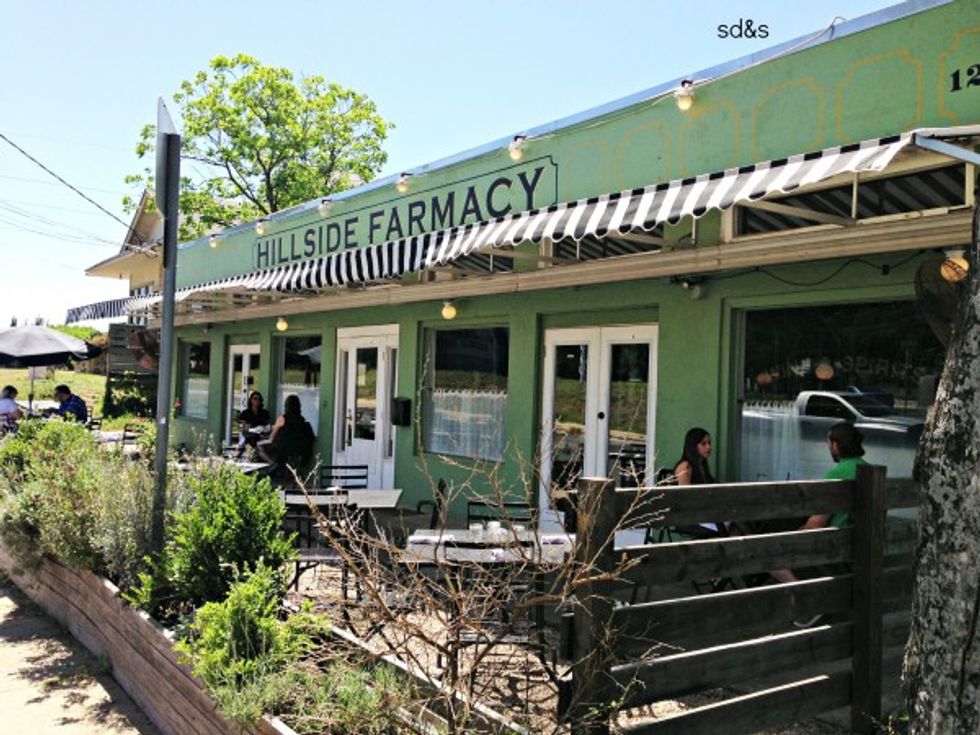 6. Home Slice Pizza
Even if you've never been to Austin you've probably heard of its most popular pizza joint located on South Congress. Its true, Home Slice's NY style pizzas will never go out of style. If you get the chance to check out this authentic hot-spot , I recommend trying the garlic knots and taking a pie to-go!
7. Juan in a Million
Serving up some of the best Tex-Mex dishes in Austin, Juan in a Million has become a popular place to dine for locals. If it's not reason enough to go for their large portions and low prices, then go because they serve breakfast all day long. Yes. You read it right... all day long. You'll feel right at home when you eat here. Juan himself takes time to travel from table to table just to make sure everybody is satisfied. Let's get real, nothing hits the spot better than a perfectly made breakfast taco.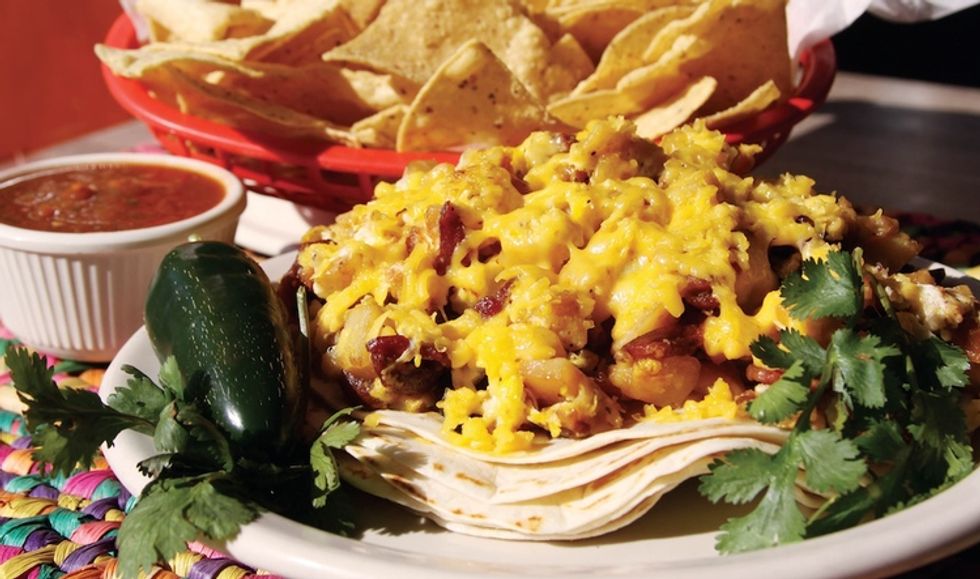 8. Manuel's
Now an Austin staple, Manuel's first began with a UT college students dream to open his very own authentic Mexican restaurant. Family comes first here, which is one of my favorite things about it. If we're talking food though, my favorite thing to order on the menu are the enchiladas verdes de espinacas. You'll love the authenticity of this restaurant almost as much as you'll love the food. Hook' em!
9. Matt's El Rancho
Matt's has been a family owned and operated Austin favorite since 1952. Tortillas are made fresh daily and their famous margaritas are made with freshly squeezed lime juice. There is a lot of history at El Rancho with some of the best breakfast tacos in the city.
10. Sway
Sway is an award-winning Thai restaurant known for its ambience and tasty dishes. The lighting sets the mood for any successful date night or GNO. It's the ultimate grown-up experience. Perfect for group dining, Sway will blow you away. I love the interior design but I have to admit, I love the food more. Their pad thai, squash curry, and fried rice are must-eats. Unbeatable flavors will explode in your mouth with every bite you take.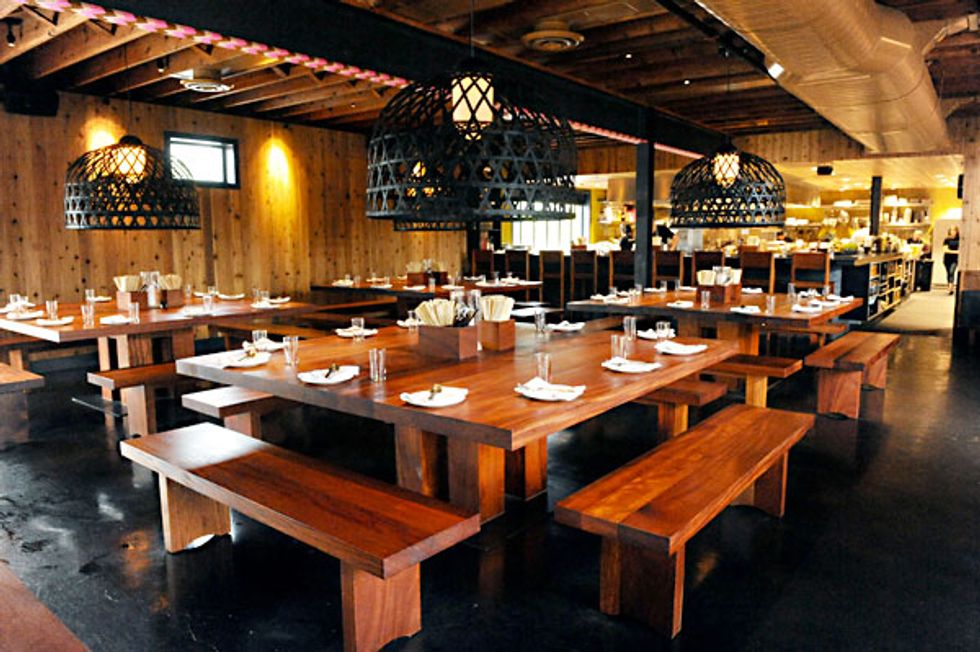 11. Swift's Attic
Swift's doesn't focus on a specific style of cooking, but instead pride's itself on creative some of the most creative and whimsical dishes downtown. Their menu is constantly changing but the taste of their food is consistent. For anybody who loves a cocktail or draft beer with dinner will be excited to know they're also home to a large array of options at the bar. Go check out the Elephant Room on the second floor. Word on the street is it's recognized nationally.

12. Top Notch
Made famous for the movie "Dazed and Confused", this curbside drive-in is even more famous for its cooked to perfection burgers and onion rings. It's an old school diner that not only serves up great food but provides a fun experience for people of all ages. If you're a fan of Austin culture then this is a must-see & more importantly, a must-eat.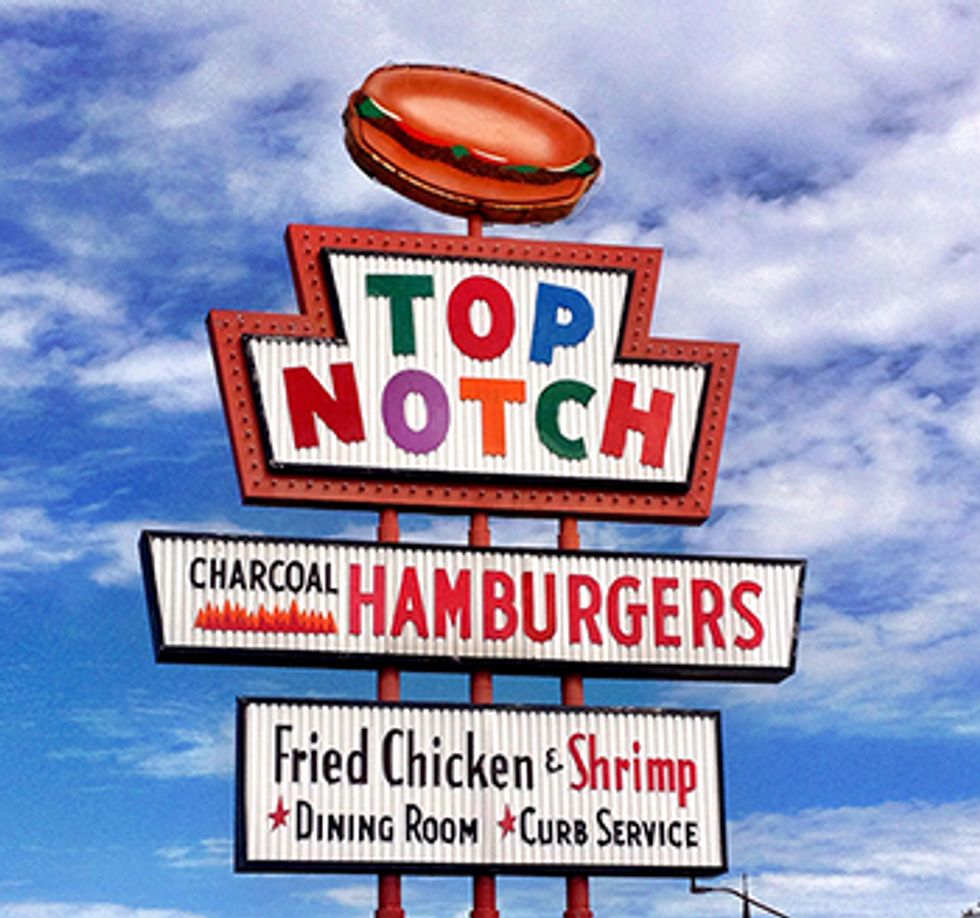 13. Uchi
I consider myself a sushi connoisseur, so trust me when I tell you this is some of the best sushi in Austin. Go beyond your boundaries by trying seafood from around the globe. If you've never tried ikura, I highly recommend you try it here first. Uchi is a crowd favorite for a reason. I love going here for dinner with friends because I know I'll love it and I know they will too.
14. Winflo Osteria
Enjoy a mimosa on the terraced patio under the 300 year old oak tree or relax inside while listening to Winflo's acoustical performances. Either way, you'll love your experience here. Winflo never fails to impress me with their service, food, and impressive interior. It's no wonder my family has made it our Easter Sunday brunch spot. I love everything on the menu, but my favorite is the tiramisu french toast. One word: delicious.