TLDR; This past summer I had the privilege of bringing my boyfriend back to two of my home countries and discovering a new one with him. We went to Hong Kong, Taiwan, and Singapore and had so much fun! The only regret I had was not using my Canon camera more often, it was hot and humid and I just didn't feel like carrying a clunky camera around and sweating on it. All photos were captured on an iPhone 6. Travel is pretty trendy now, and I'm just lucky that it's a frequent part of my life.
This was my first time in Singapore, and it was amazing!
---
INFINITY POOL, BAM. Look at that view!!! This was probably the most exciting part for me, looking down at the city while 50+ floors above, swimming my way along the view. Shoutout to Marina Bay Sands for the experience!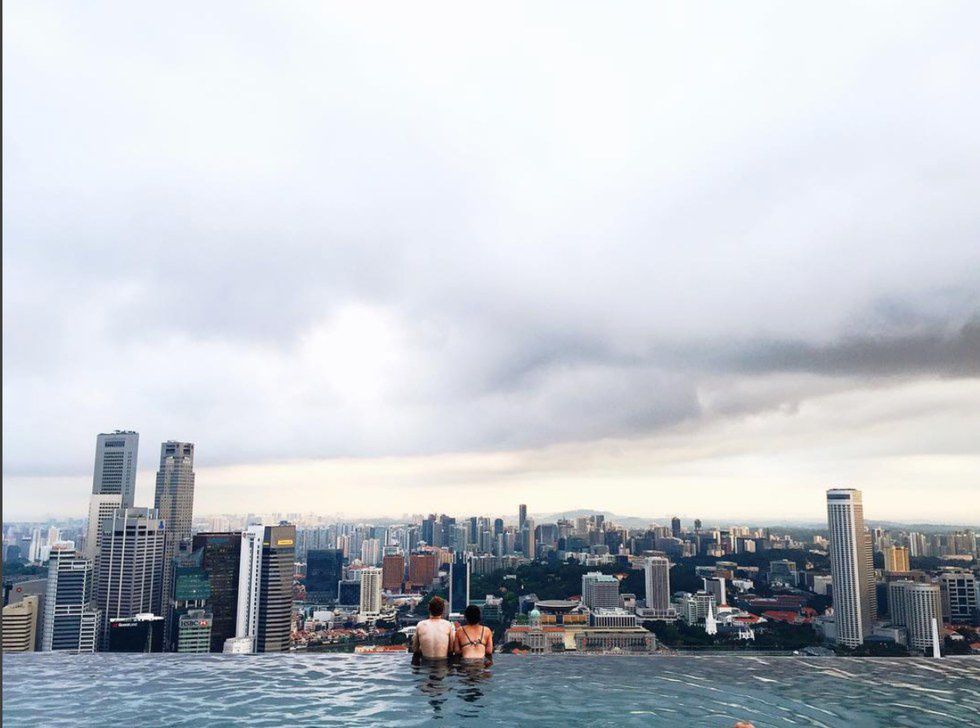 ---
National Art Gallery: Southeast Asian Art Museum is a highly recommended place to scope. We didn't have time to actually go inside, but I'll just put this here if you're in the mood to visit.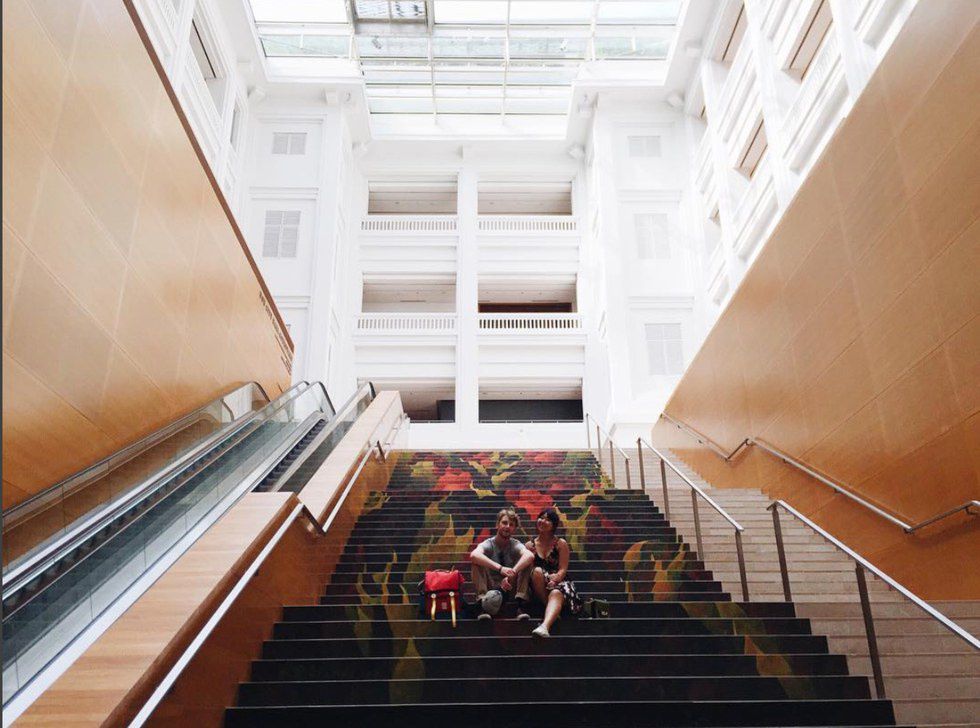 ---
CLOUD GARDEN CONSERVATORY, WOW. This concept was designed to be aesthetically pleasing and educational. While you walk through this quirky greenhouse you learn about the damaging effects of humanity on nature.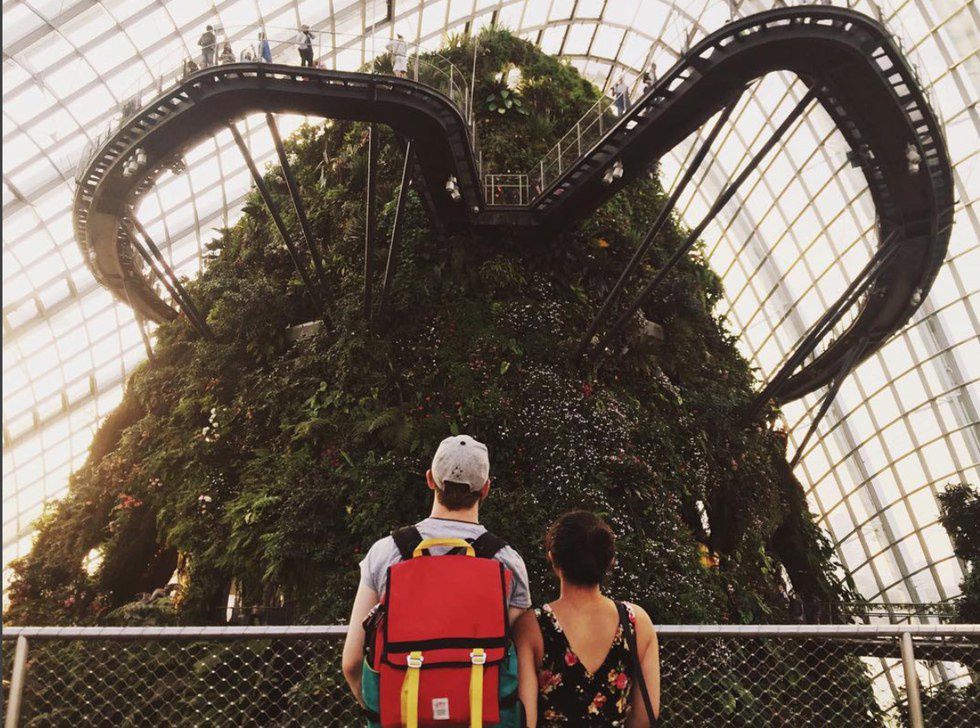 ---
The Flower Dome Conservatory has ultimate fresh air - it is cool and pollutant free. Your lungs will thank you for taking the trip down here. It is the largest greenhouse in the world and houses plants from numerous different climates.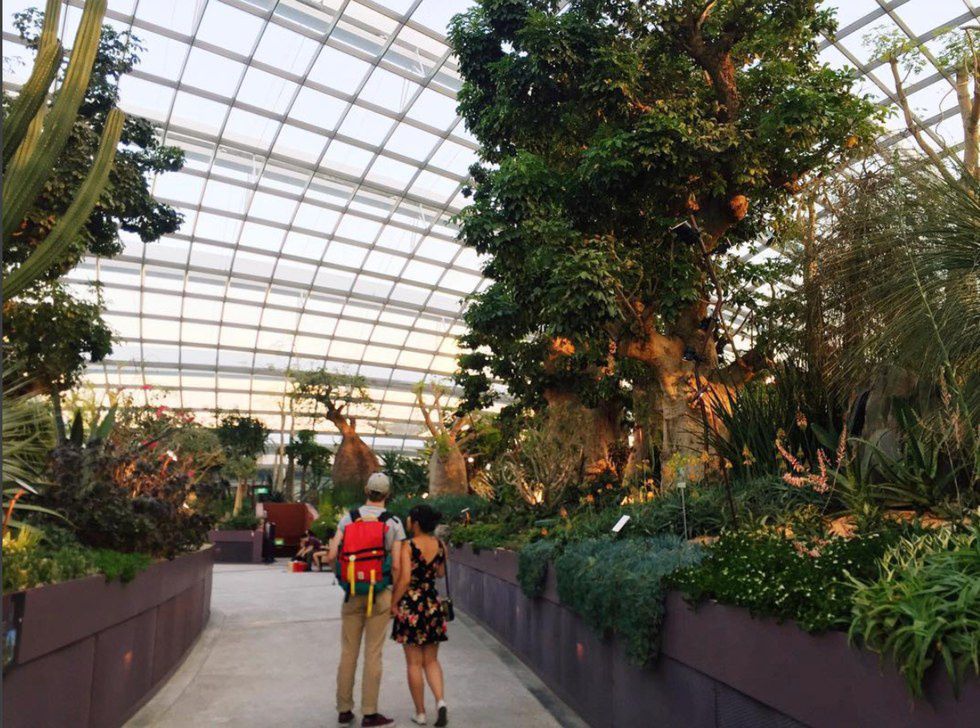 ---
Okay, this is just another photo of the Cloud Garden, but look at how gorgeous it is during golden hour! It's honestly a lot of fun to walk on the walkways and appreciate the hanging foliage.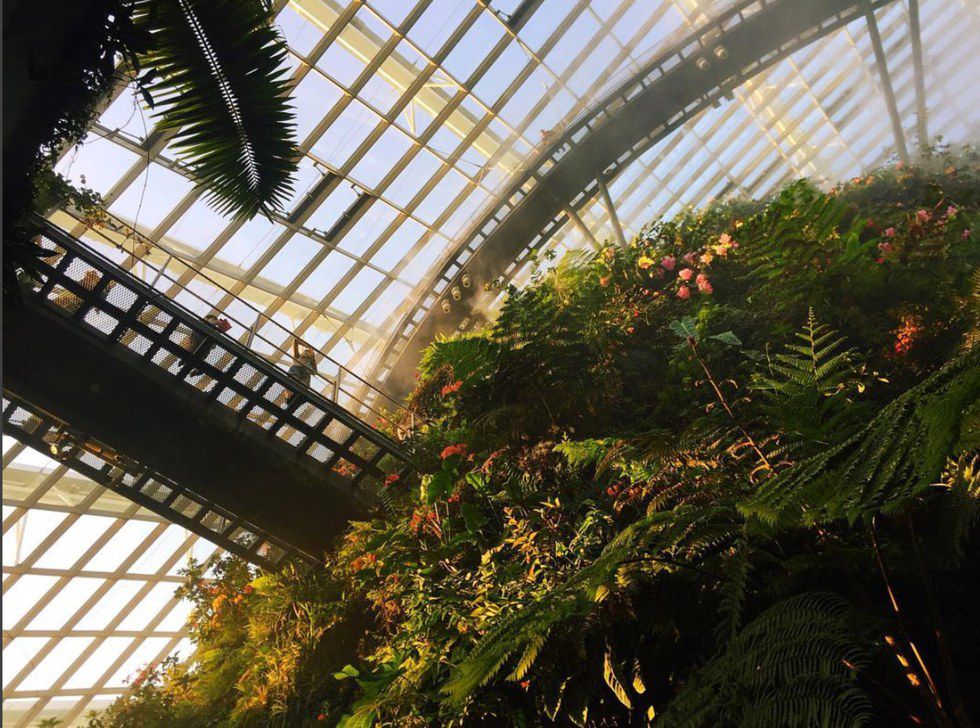 ---
Lady M Cakes are amazing. They only sell these cakes in New York and Singapore, and they are so good! I especially loved the matcha mille-feuille cake and felt that the high price of $8 dollars a slice was totally worth it!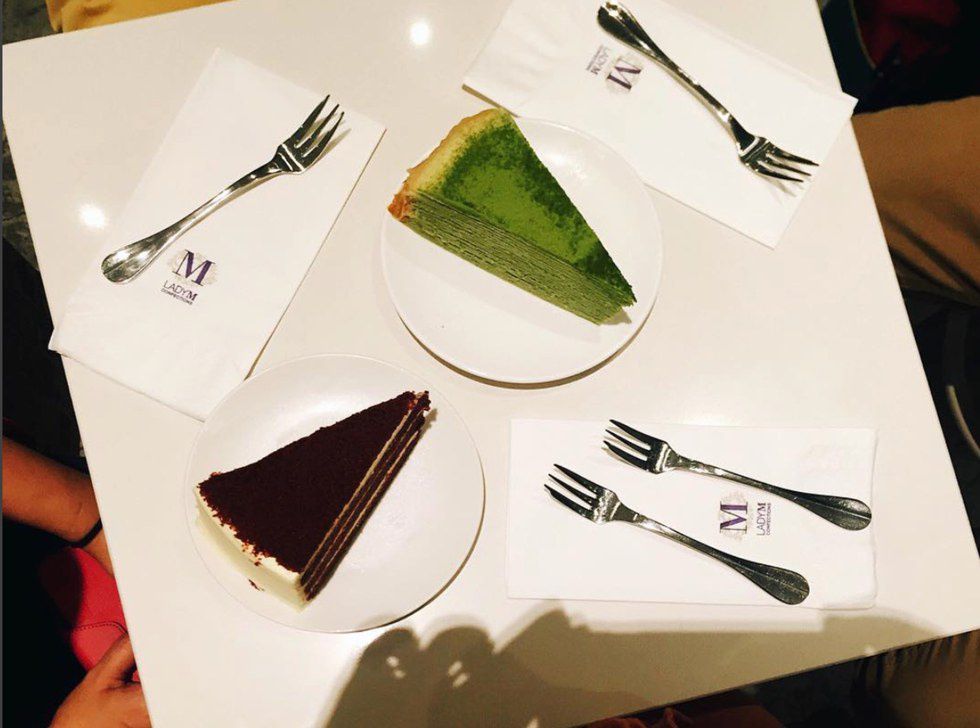 ---
This is a Peranakan breakfast that includes lemon tea, Thai milk tea, Nyonya Kuehs , ondeh-ondeh, and sticky rice. [I sincerely apologize if I mislabeled any of these]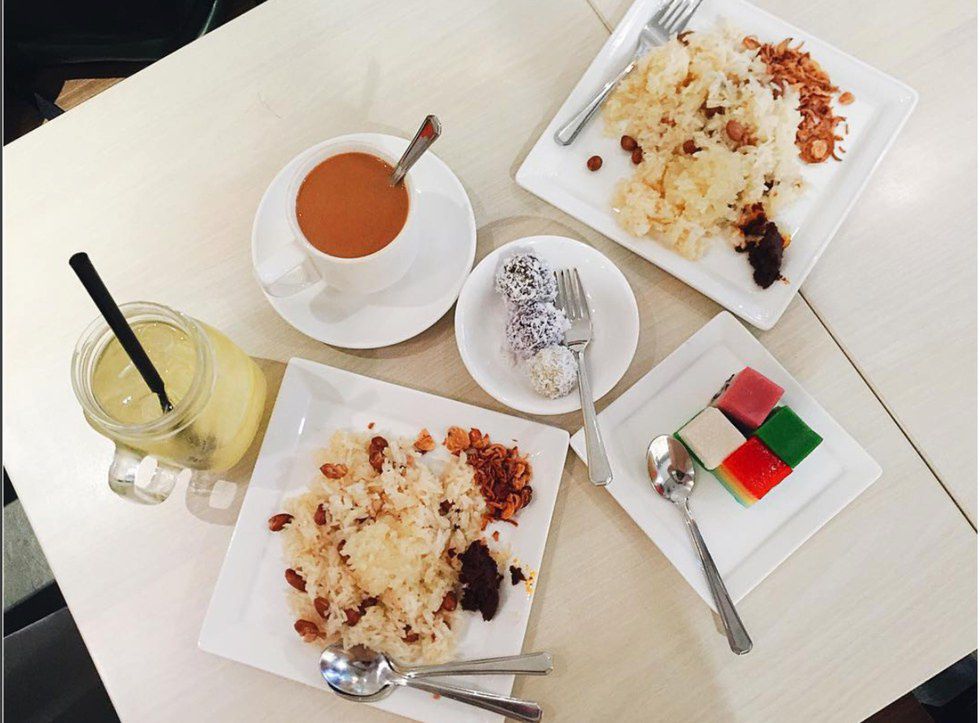 ---
The ArtScience museum is a beautiful and eclectic combination of aesthetic and information. The galleries included Future World and Graffiti Nature with four sections: Nature, Town, Park, and Space. The photo below is from the Space section of the gallery that had several dangling LED lights controlled by a panel. The panel sent several different patterns of light into the LED lights and created beautiful light shows.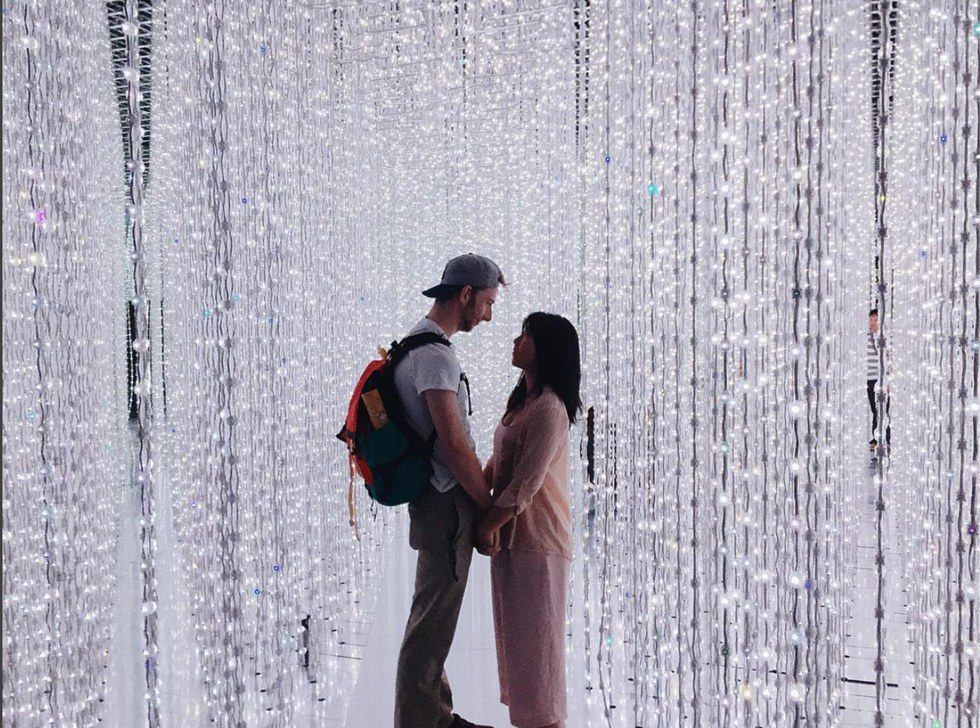 ---
Singapore was quite and adventure and one I won't forget. I feel very lucky and privileged to have had the opportunity to travel and discover so many different countries. I hope my series "3 Countries, 2 Months, 1 iPhone" has inspired you to plan your next trip and given you an inside view of Taiwan, Hong Kong, and Singapore. Happy travelling!