Remember at the start of the semester when everything seemed to be going your way? As spring break quickly approaches, let's check back in with where you are in the semester!
1. Waking up at 1 P.M.
2. Telling yourself you will be productive today as you open up Facebook on your computer.
3. Attempting to start studying for midterms early on in the semester, but still waiting for the last possible moment to look over your notes.
4. Eating Kraft Mac and Cheese for breakfast.
5. Eating cereal for dinner.
6. Starting on your homework at 2:30 A.M.
7. Devoting an entire day to sleep.
8. Stress crying in the cafe.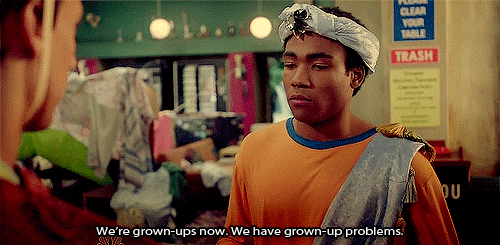 9. Having a mental breakdown in the library.
10. Writing a seven-page paper in two hours.
11. Locating a place with *optimal* WiFi, even if that means walking across campus.
12. Getting mad when someone else is at your favorite spot at the library.
13. Waiting for the last moment to get started on a project.
14. Waiting for the last moment to print something out.
15. Having a mini stress cry when the printer decides to stop working and you are late for class.
16. Referring to your professors by last name alone with disdain like in "Harry Potter".
17. Going through an entire class without opening your textbook once.
18. Waiting to the weekend to get started on a project only to spend the entire weekend rewatching "The Office".
19. Using terrible classes as an opportunity to foster a support system among the other students.
20. Starting a countdown to the last day of classes.
21. Arriving at an exam you didn't study for seven minutes.
22. Later hiding in the bathroom because you are not in the mood to deal with that class right now.
23. Keeping yourself in the library for hours only to get nothing productive done at all.
24. Adding things to your to-do list you have already done purely for the satisfaction of crossing them off and feeling more productive.
25. An *unplanned Netflix binge*.
26. The very concept of getting Starbucks past 9 P.M.
27. Looking forward to spring break only for you to have a crazy amount of homework that needs to be done. (Who are you kidding? You won't do it.)
28. Planning to pull an all-nighter only to fall asleep at 7:30 P.M.
29. Trying to remember if attendance is mandatory while also trying to remember how many times you have skipped that class already.
30. Putting no effort into your appearance and wearing the same college hoodie/black leggings combo every day.