1. Picnic in Klyde Warren Park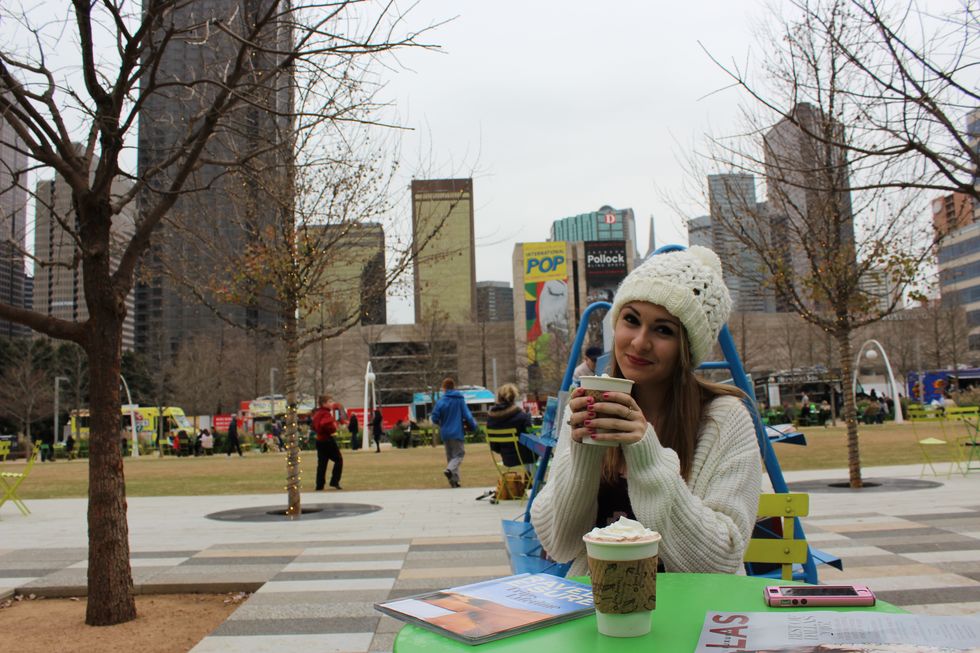 Have a picnic on the grassy area in this park that is located in the middle of city life. You can also play ping pong or racquetball for free. On a hot, sunny day, head to the food trucks and share a snow cone with your date!
2. Dallas Museum of Art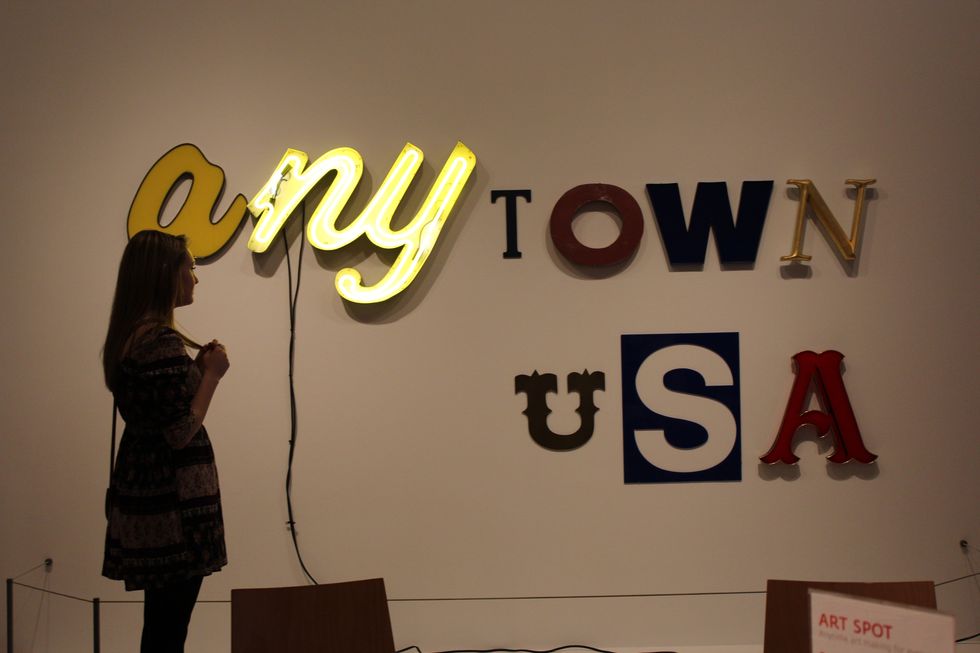 This date is not only completely free, but it can last as long or as short as you would like it to. Not only does this museum have funky, modern exhibits, but it also showcases art from many different cultures. Once you have seen all you wanted to inside, head to the museum's outdoor sculpture garden. There is even a cafe inside if you and your date get hungry from viewing all of the art!
3. Day to Night in Deep Ellum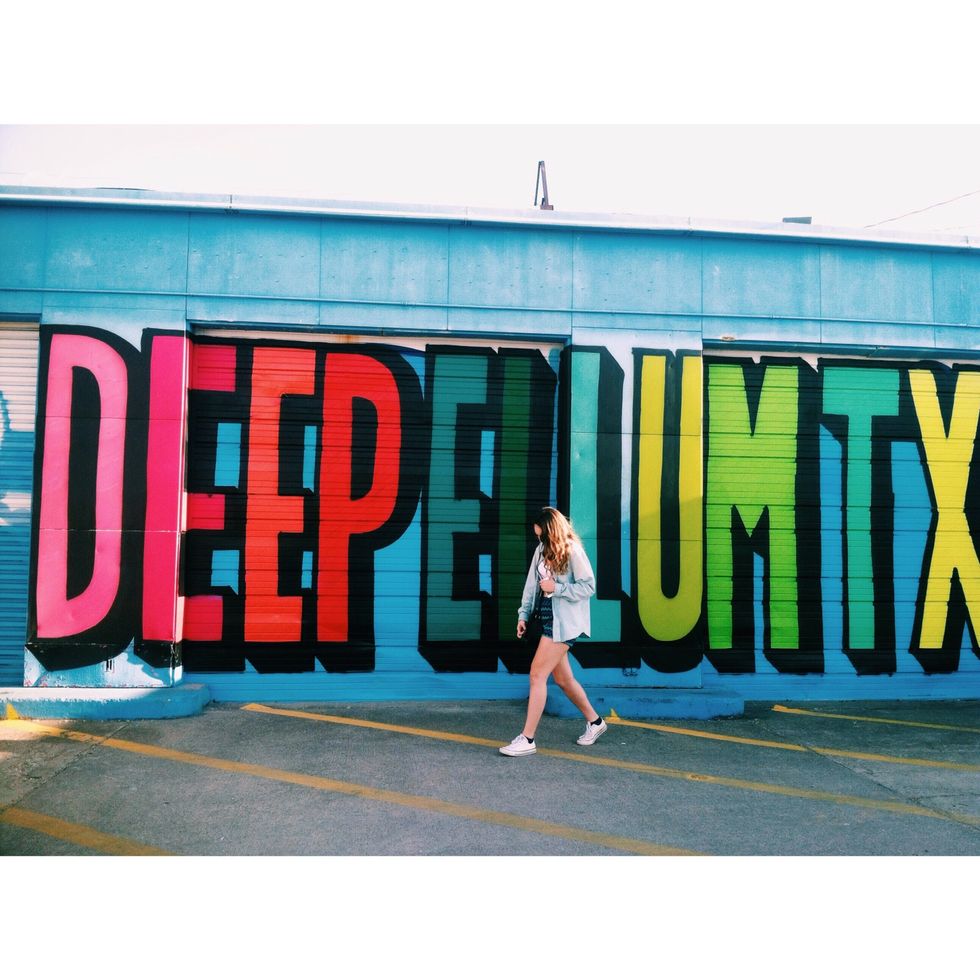 Start out this date by walking around Deep Ellum to view its famous 42 murals. If you want more information or a map of the murals, you can find this online. There are more than 42 murals in Deep Ellum, so explore to find the ones that are not even listed. If you and your date have already said those three special words, find the "I love you" mural. If you have not, this might be the perfect spot to say it for the first time! After checking out the murals (maybe taking some cute pics), you can head to Angry Dog for some great hot dogs. Now that the night has arrived, head to The Prophet Bar or the The Door to hear some great local artists/bands. You do not have to be 21 to get in and hear some great music. My friend's band, Quiet Please, performs there sometimes, so make sure and check them out when they are there.

4. Ice-Skating at the Galleria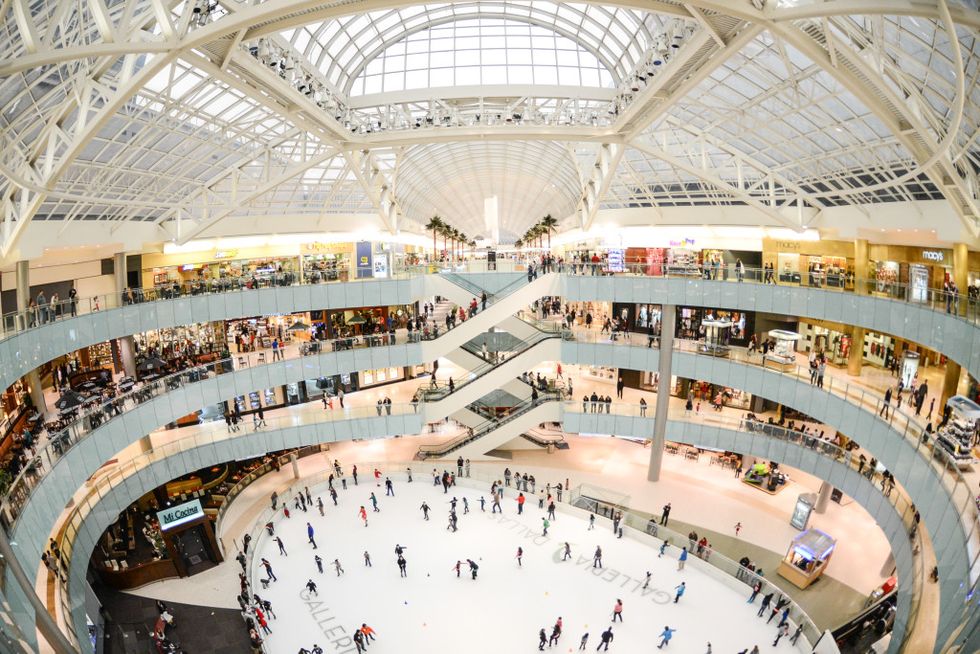 If you have not been to the Galleria mall, this could be a great date of shopping, skating, and eating. On the bottom floor, there is a ice-skating rink surrounded by many food options. If it is around Christmas time, ice-skating will be a lot busier (and less space due to the huge tree in the middle), so make sure and account for more time waiting in line. If not, you shouldn't have to wait very long, and this will leave you plenty of time for shopping and eating as well!
5. Perot Museum of Natural Science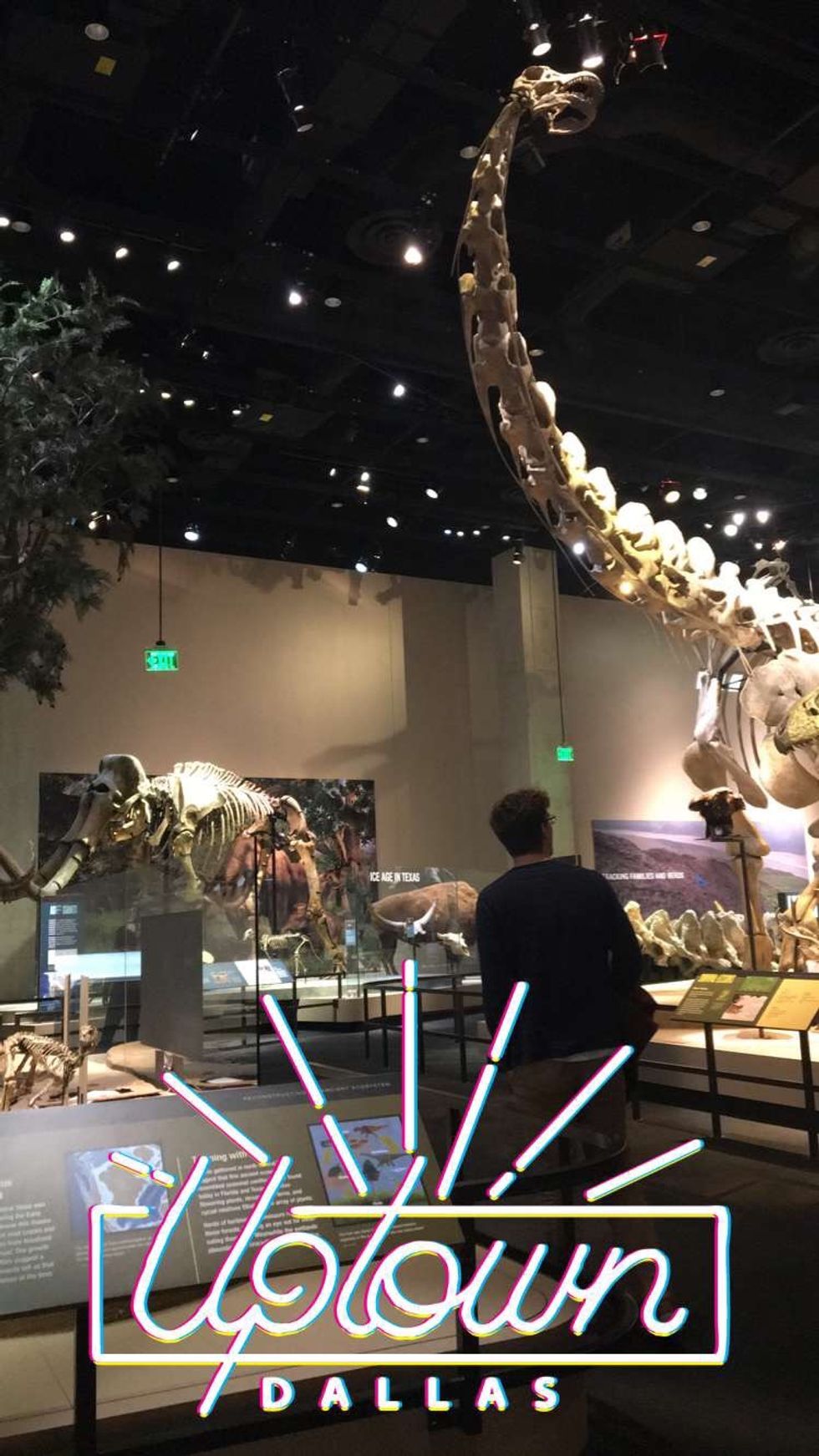 This museum is probably one of the most entertaining date ideas in Dallas! Not only does this museum have a wide range of exhibits, but it is also extremely interactive. You and your date can try out the earthquake simulator, play with robots, create music in the recording studio, electronically race a cheetah, and so on. This is one museum that no one can claim to be boring.
6. Southside Ballroom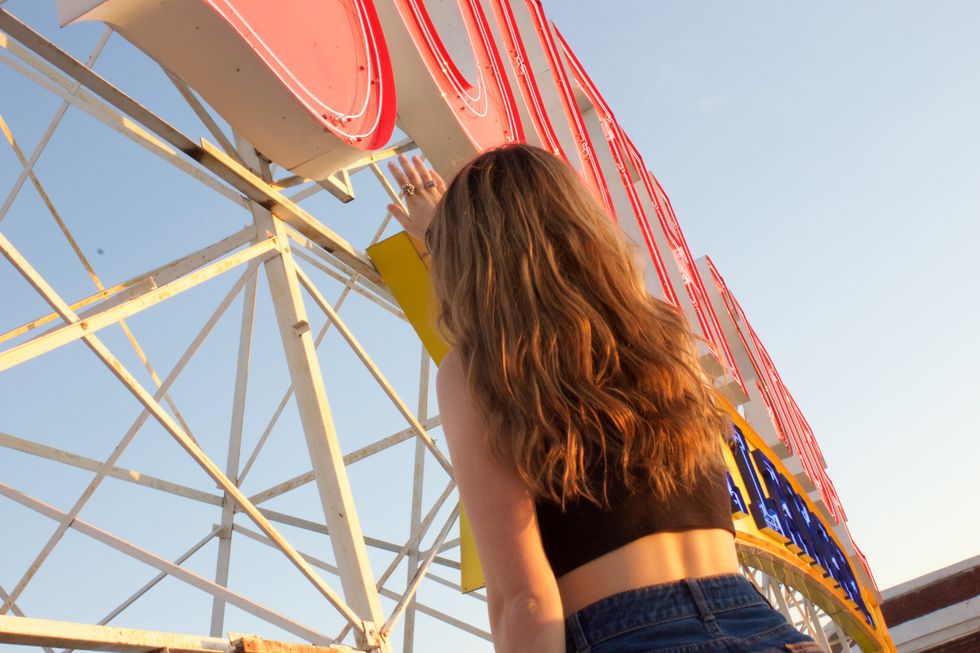 Head to this concert/rave venue with your date for a fun, crazy night. Check out their website to see what events are coming up. Not only is Southside known for its raves, but many famous artists have their concerts here. Also, if you have seen the famous Southside sign, try and find a way up there. I am not going to give away how, but if you do find a way, it is an awesome experience!
7. Giant Eyeball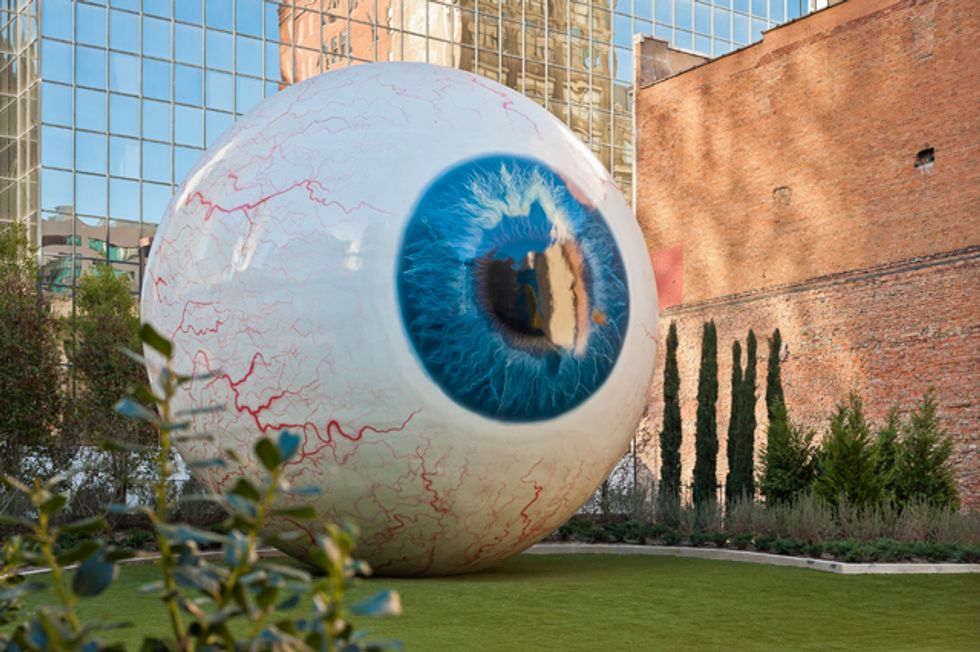 I'm not exactly sure what to say about the giant eyeball in Dallas, but I consider it to be one of our best attractions! Just google "giant eyeball in Dallas" and you will know what I mean. It seems like enough for a perfect date…
8. Reunion Tower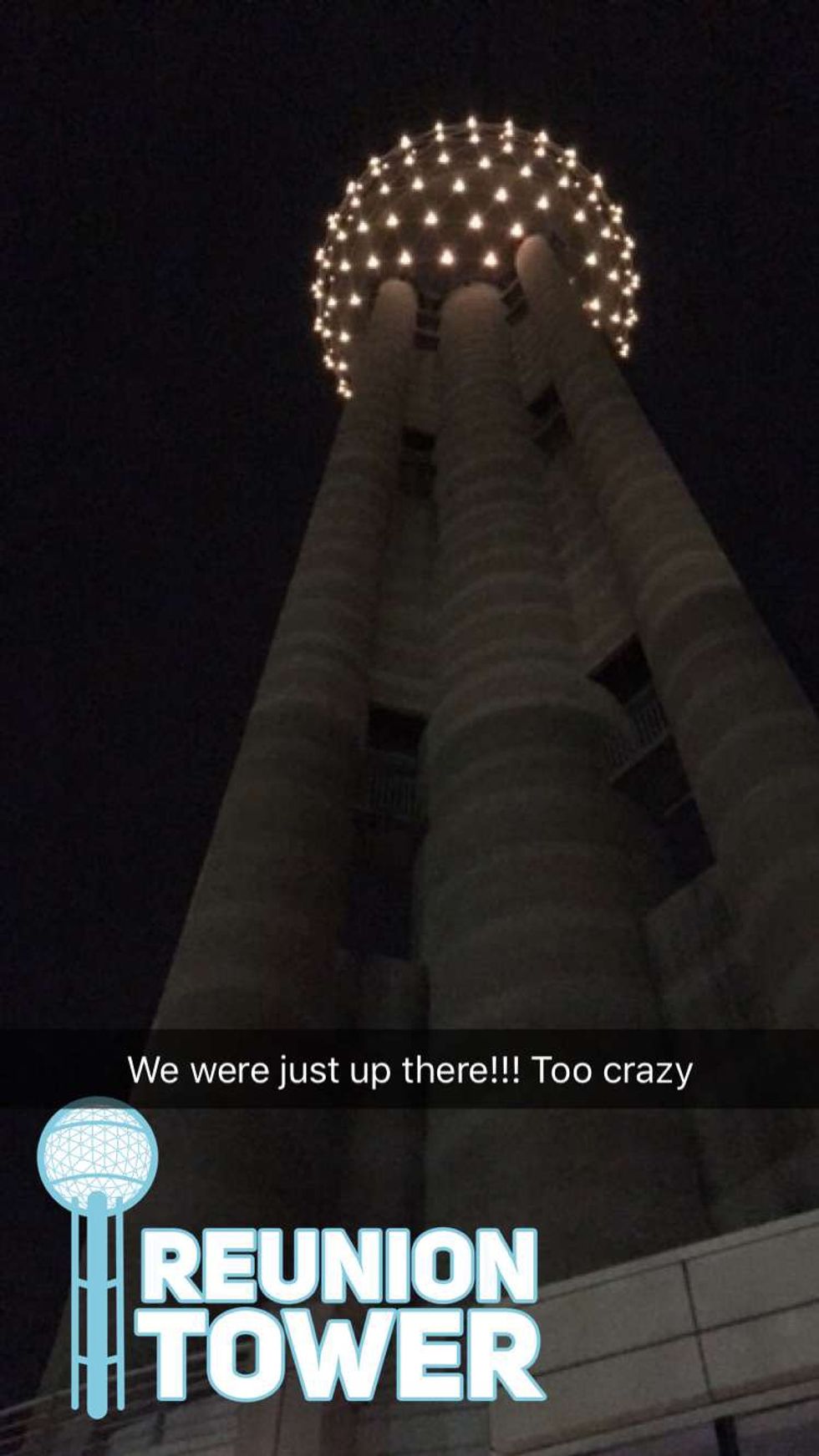 Head to the top of Reunion Tower for a romantic view of all of Dallas. There is also an interactive new add-on called Constellation that lets you "write your love in the stars". It was broken last time I was there, but let me know how it works if you end up going!
9. American Airlines Center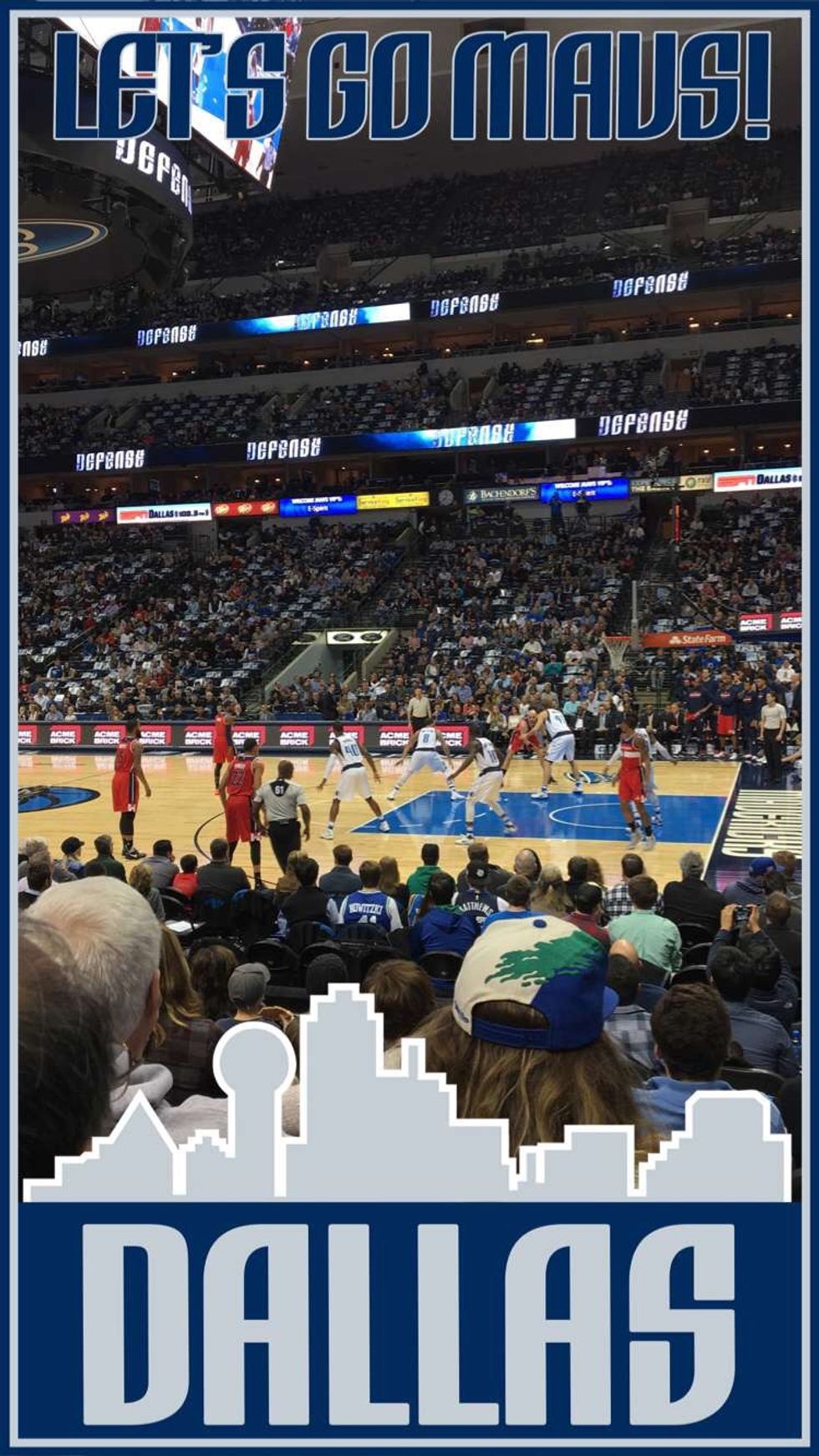 Whether it be for a concert, a basketball game, or even a hockey game, this events center is the perfect location for a fun and exciting date.
10. Dallas Farmers Market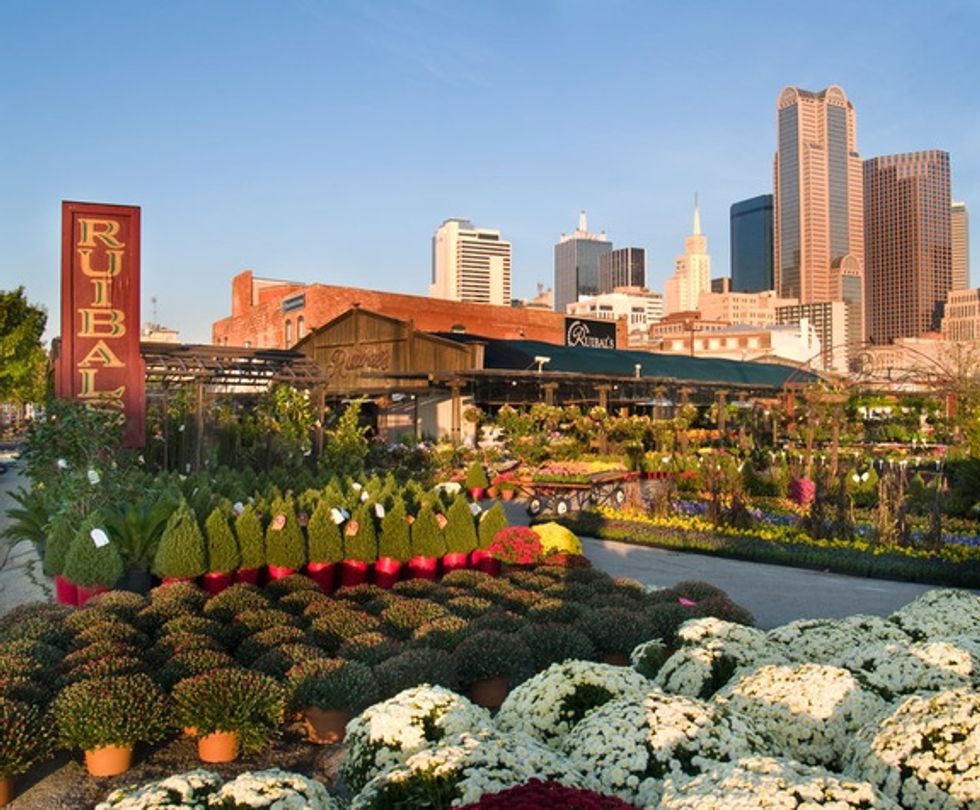 A farmer's market is obviously a super cute date idea full of tons to do and so much to see. Go to https://dallasfarmersmarket.org to check out specific events going on there, and plan on lots of walking, shopping, and talking!
11. Dallas Arboretum and Botanical Garden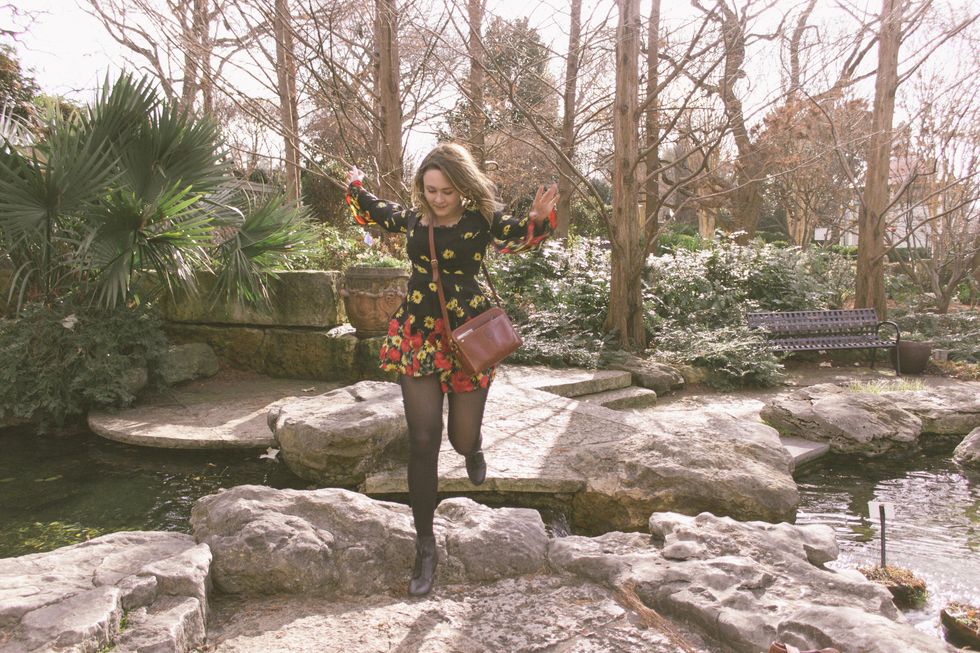 These gardens are so beautiful, and there is something to see all year long. I would recommend coming when the flowers are in bloom, but in the winter, they have an amazing 12 days of Christmas display throughout the gardens. This of course is a beautiful place for pictures. Bring along a photographer friend to snap some adorable couples' photos. Before leaving the area, check out White Rock Lake which is right behind the gardens. It is an extremely beautiful lake. My insider tip is to park at the lake and walk less than five minutes to the gardens in order to avoid paying around $15 for parking!
12. Trinity Forest Adventure Park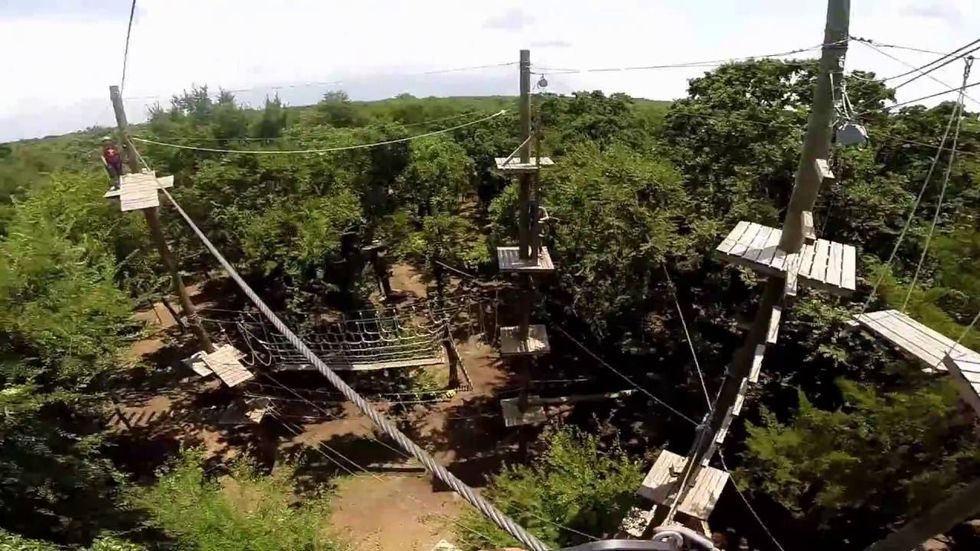 Yes, Dallas does have some nature. If you are feeling like doing some outdoor adventuring, head to this park for canopy tours, zip-lining, and challenge courses.
13. Til Midnight at the Nasher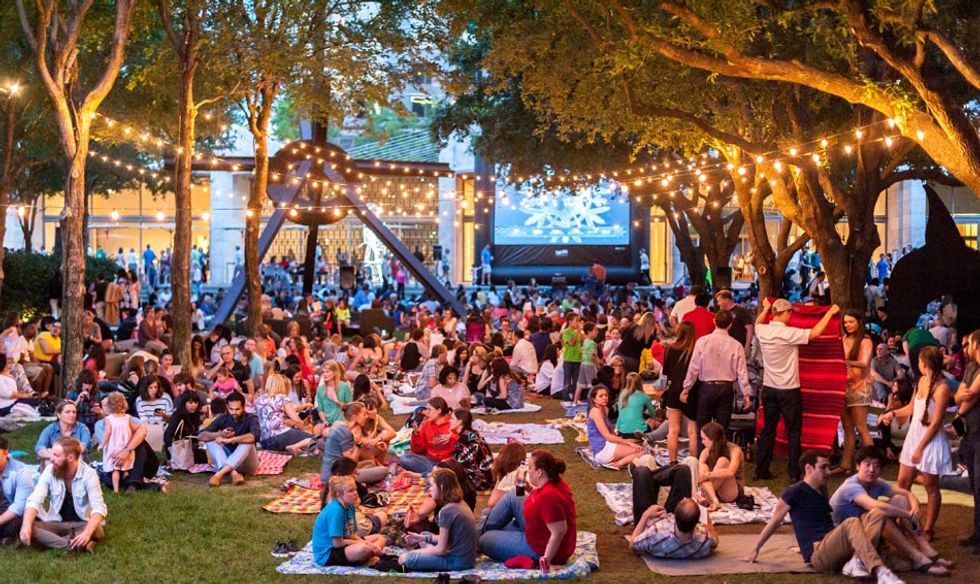 Not only is this event free admission, but it is the perfect place to take your date. The Nasher Sculpture Garden, located near the Dallas Museum of Art, is famous for it's "til Midnight at the Nasher", an outdoor event in the gardens that consists of live music, film screenings, and much more. Check out http://www.nashersculpturecenter.org/engage/event?... for more information involving dates and line-ups.
14. Dallas Theater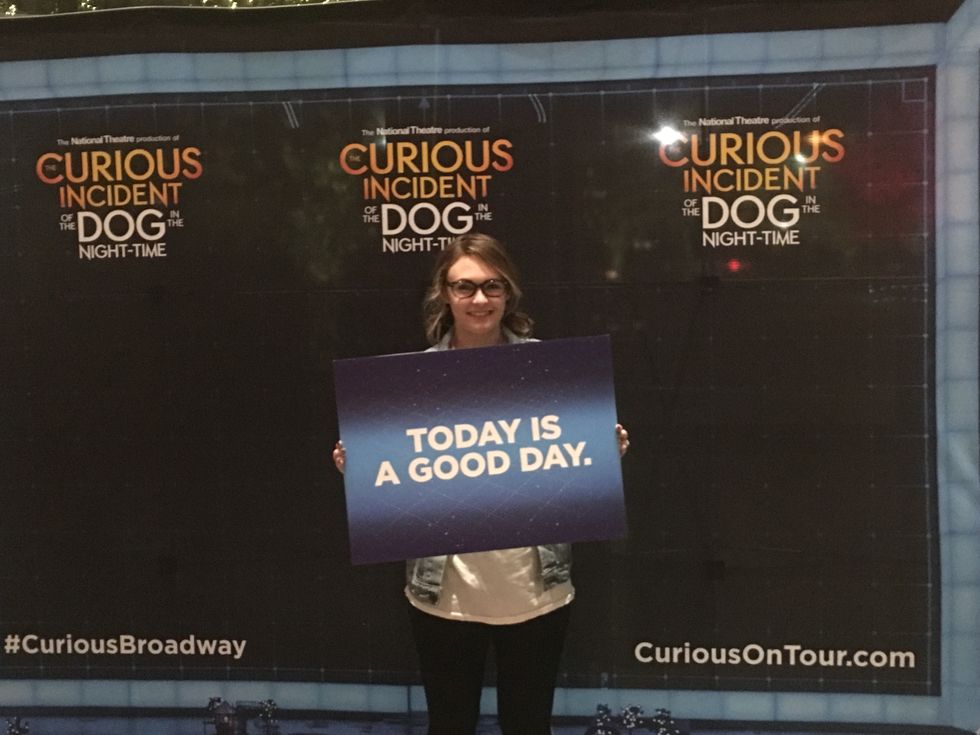 If you and your date are into the performing arts, Dallas offers not only musicals, but also ballets, operas, and plays. Winspear Opera House is a beautiful location to see a musical, and their giant chandelier is one of my favorite parts of every visit!
15. Dallas Zoo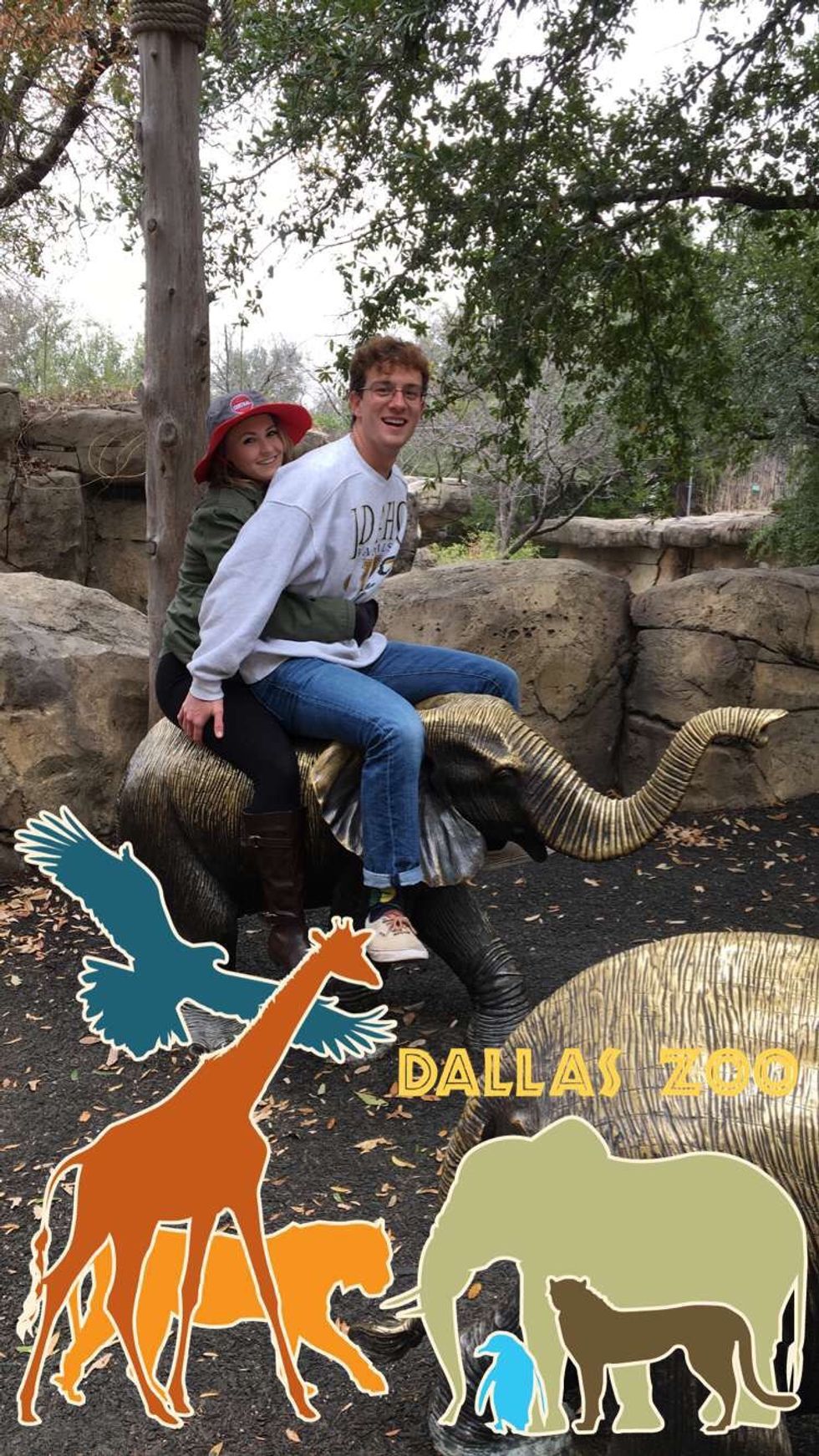 A date at the zoo leaves no room for boredom! At the Dallas Zoo, not only can you see all sorts of animals, but you and your date can also pay a little extra to feed the giraffes. Also, there are free areas where you can go into a huge cage with bird feed and the colorful birds will fly all over you. When I did it, I had at least 5 birds on me. You can also stop and visit Gummy and Tekin, the only koalas in Texas!
16. Dallas World Aquarium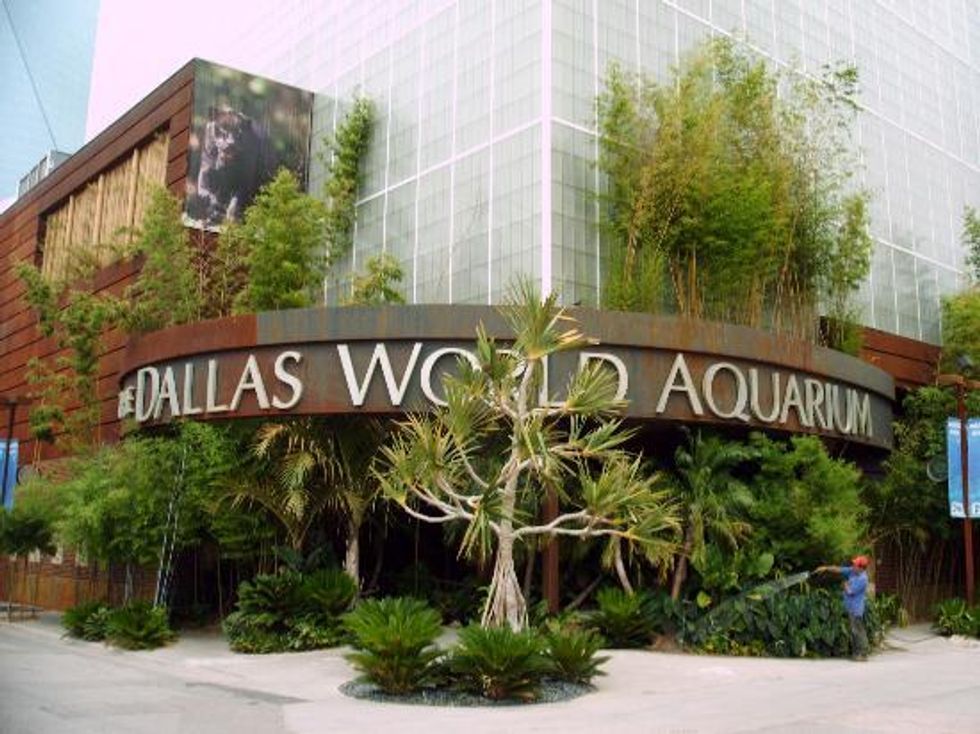 After my senior year field trip in Aquatic Science, I can personally testify to how amazing this aquarium is! Honestly, I felt like it was a zoo and an aquarium in one with all of the rainforest parts of it that made me feel like I was in Costa Rica.There is a tunnel you can go through where you are surrounded by sharks on all sides, but that definitely is not my favorite part… This is a date that will last hours, and there is even a place to eat inside!
17. The Texas Theater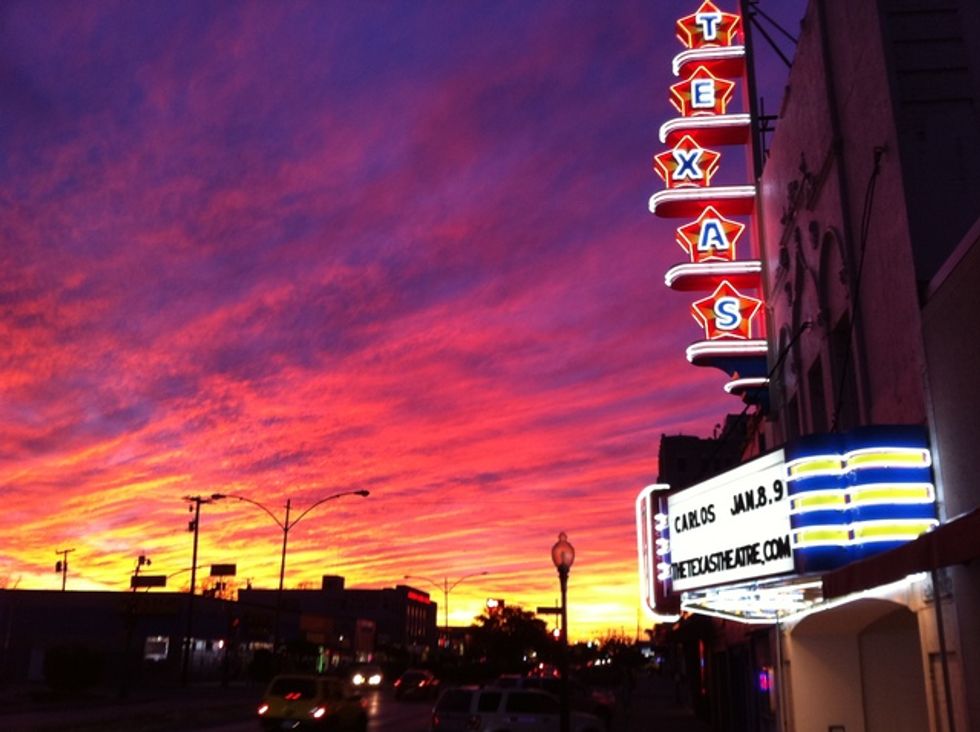 This movie theater is not only the perfect place to catch an old film with your date, but it is also the historic site where Lee Oswald hid after assassinating JFK. I know this does not sound very romantic, but it is a vintage movie theater with a lot to offer (and a great conversation starter).
18. Zero Gravity Thrill Amusement Park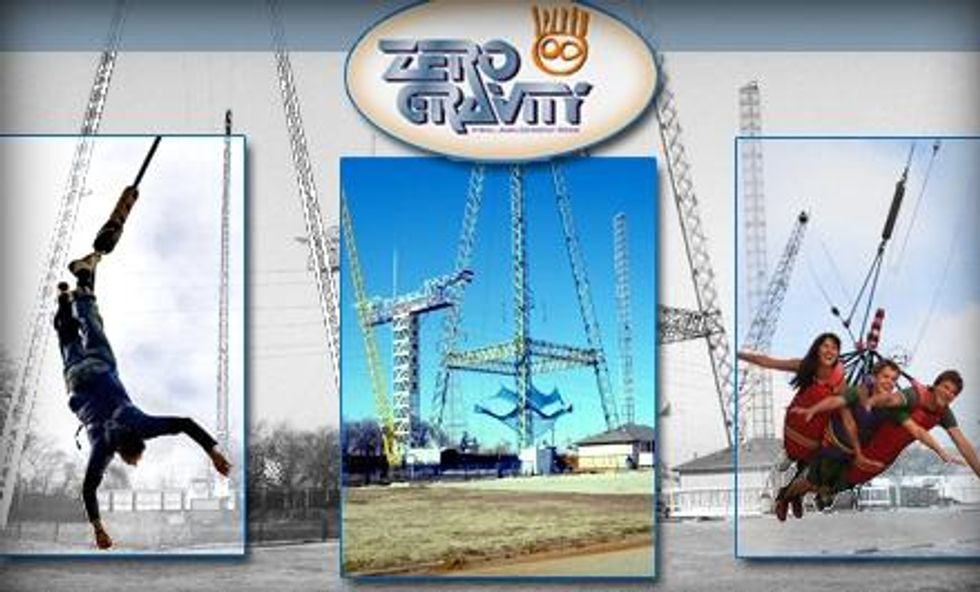 If you and your date are thrill-seekers, this is the perfect date destination. Be careful what you eat before because you will be bungee-jumping, free falling, and so much more.
19. Fair Park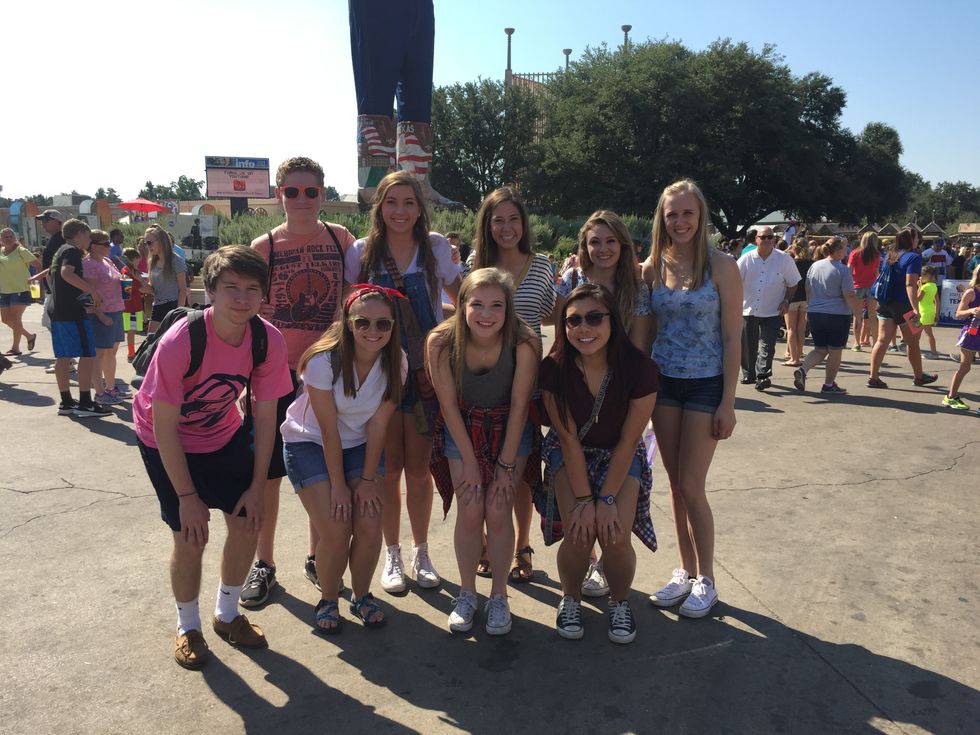 The Texas State Fair is a fun option for a date or even a group date (especially for high schoolers who still get free tickets at school), but Fair Park has awesome events year-round. The park itself is a beautiful location with lots to see and do.
20. Dallas Heritage Village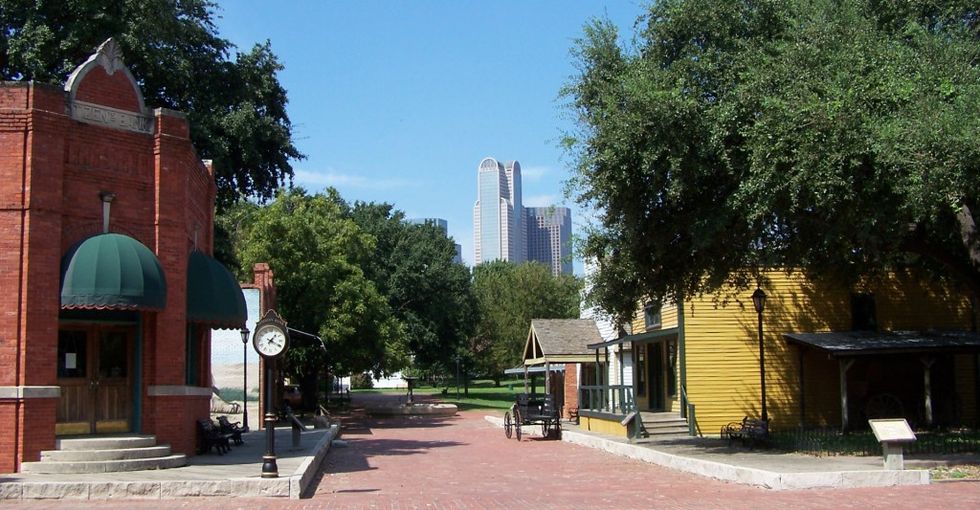 This date will take you back in time as you explore what life was like in Texas over 100 years ago at this 20-acre village.
21. Medieval Times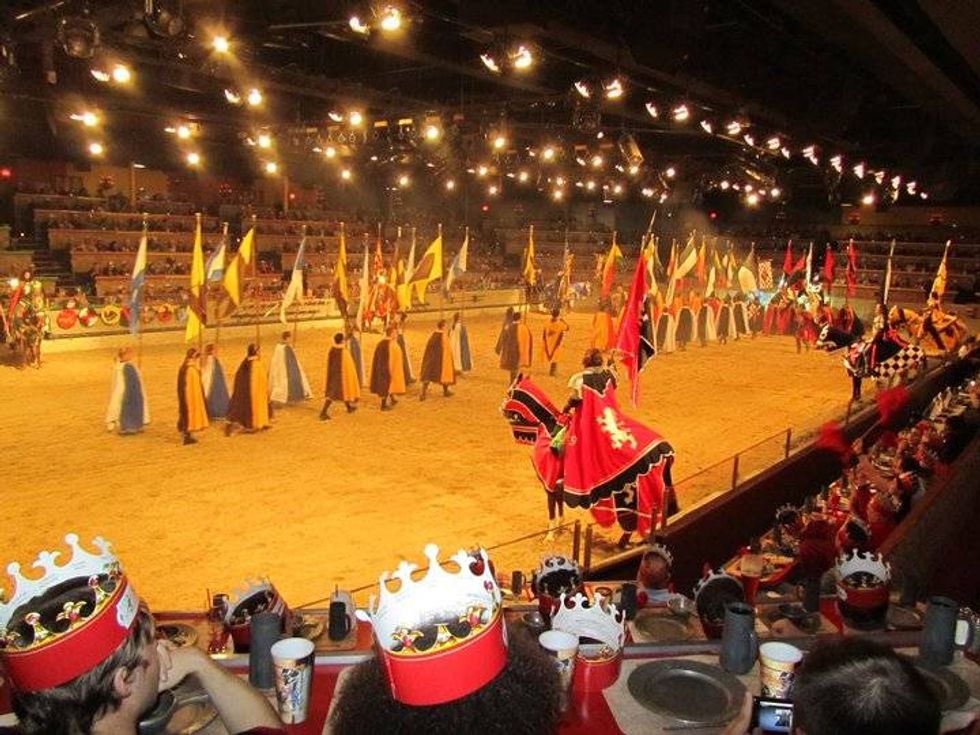 Personally, I have not liked Medieval Times ever since they ruined soup for me (I didn't want to eat it without a spoon), but it is still an interesting and entertaining date idea. You and your date can cheer on your knight while taking part in this royal banquet!
22. Swing Dancing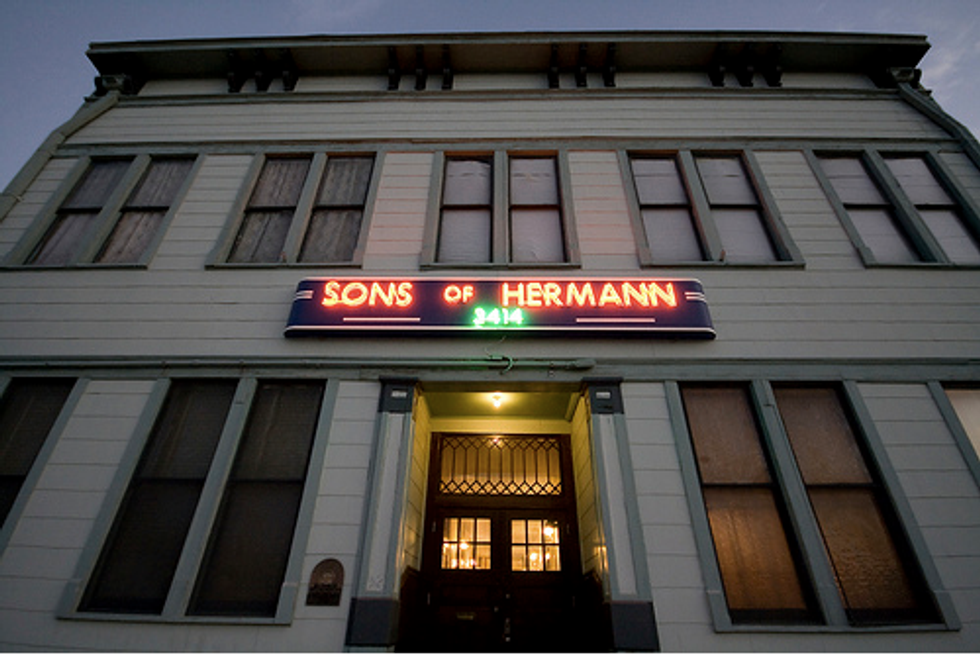 Every Wednesday night, Sons of Hermann Hall offers swing dancing lessons, and after learning a few moves, you and your date can swing dance until the clock strikes midnight!
23. Bishop Arts District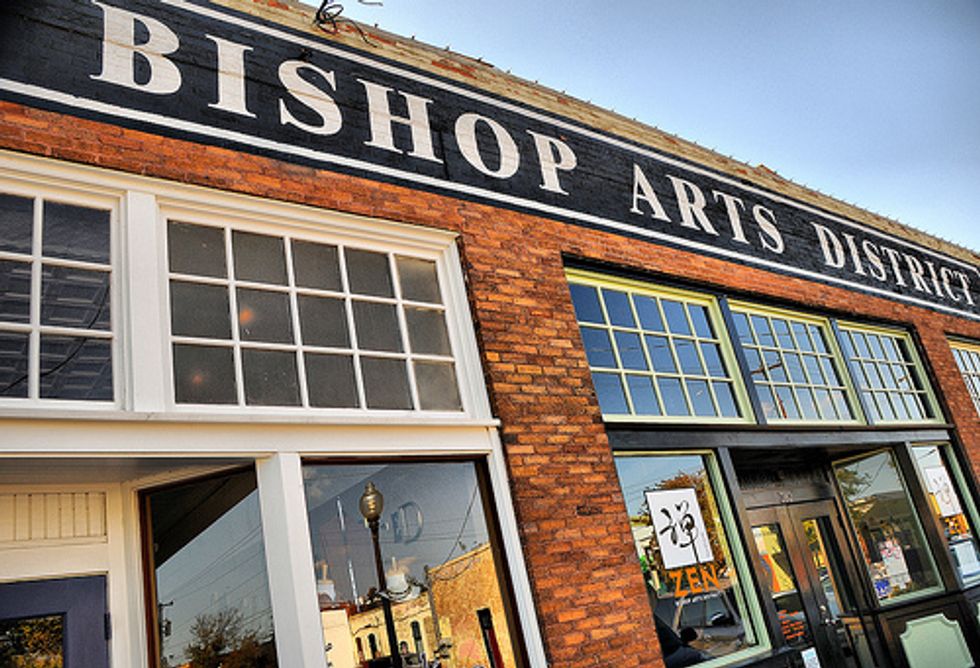 This unique and funky area of Dallas is perfect for eating, shopping, and just walking around. Since there are many different things to see here, this date is very spontaneous.
24. Dick's Last Resort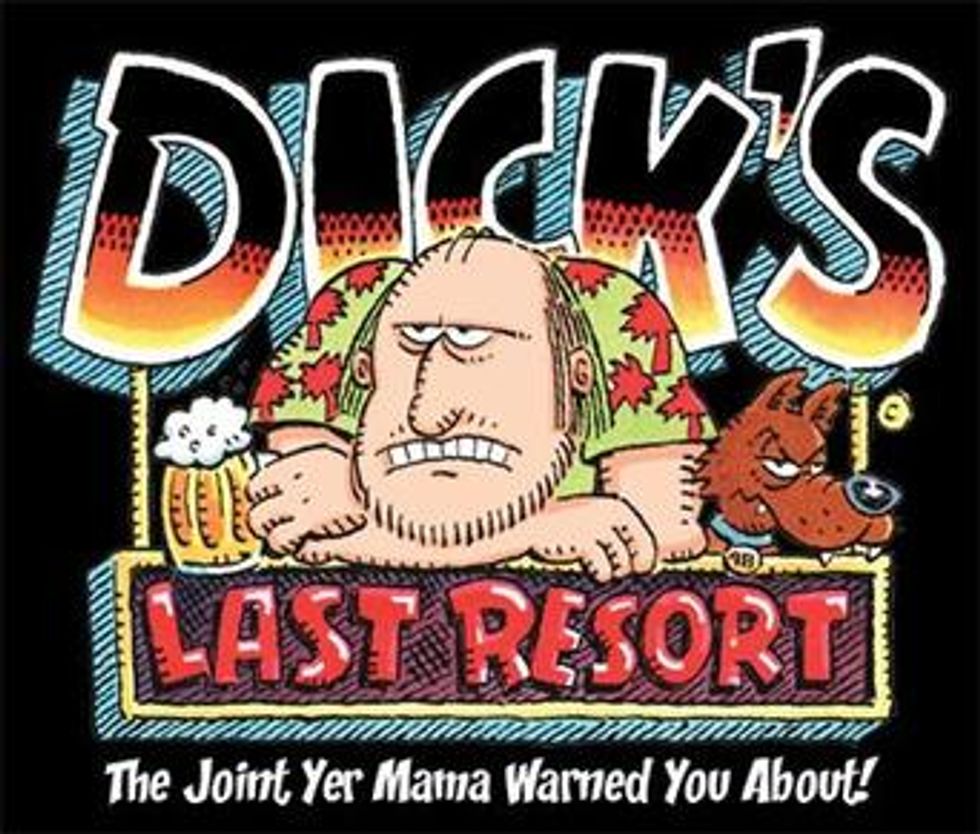 If you and your date are willing to be insulted while eating your food, this is the date for you. Not only do you wear a paper hat with an insult on it, but your waiters are also rude to you. Yes, people do pay to be treated poorly, and it could be the perfect opportunity for some much needed laughs (even if you're laughing at yourself).
25. Cowboys Red River

This dance hall will not only teach you how to country-western dance, but it will also give you the opportunity to ride a mechanical bull. This is the perfect way to impress your date (if you don't fall off right away).
26. Magic Time Machine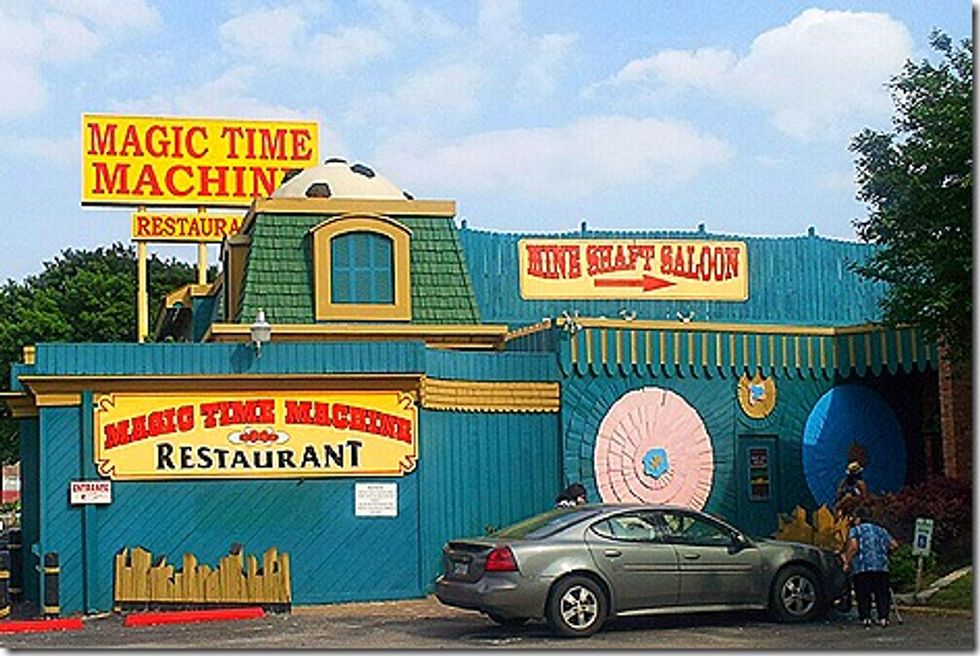 This restaurant is place with not only adorably themed areas to sit, but also waiters that dress up and drinks that are "potions". Last time I was there, my waitress was Belle from Beauty and the Beast!
27. SpeedZone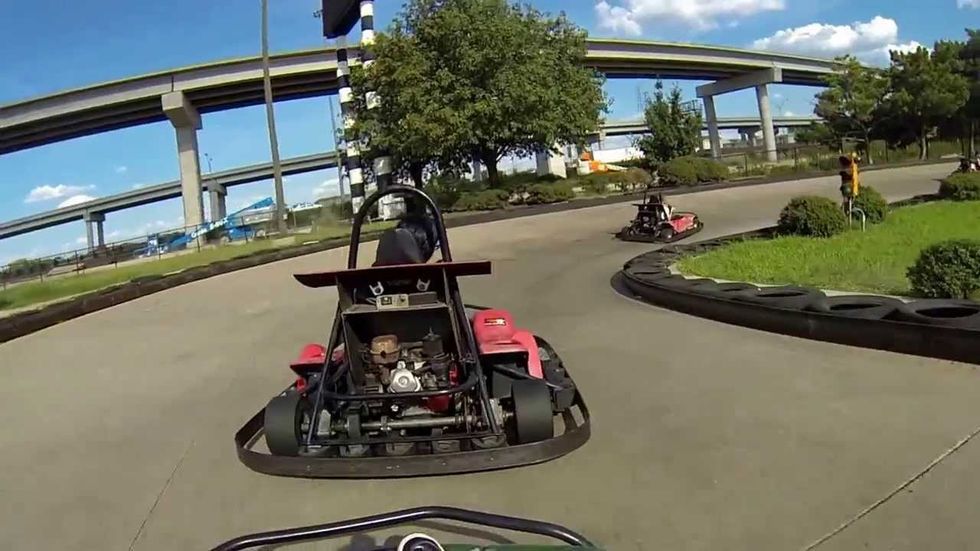 At SpeedZone, you and your date can get a little competitive either racing on the track, playing miniature golf, or hanging out in the arcade.
28. Maple Leaf Diner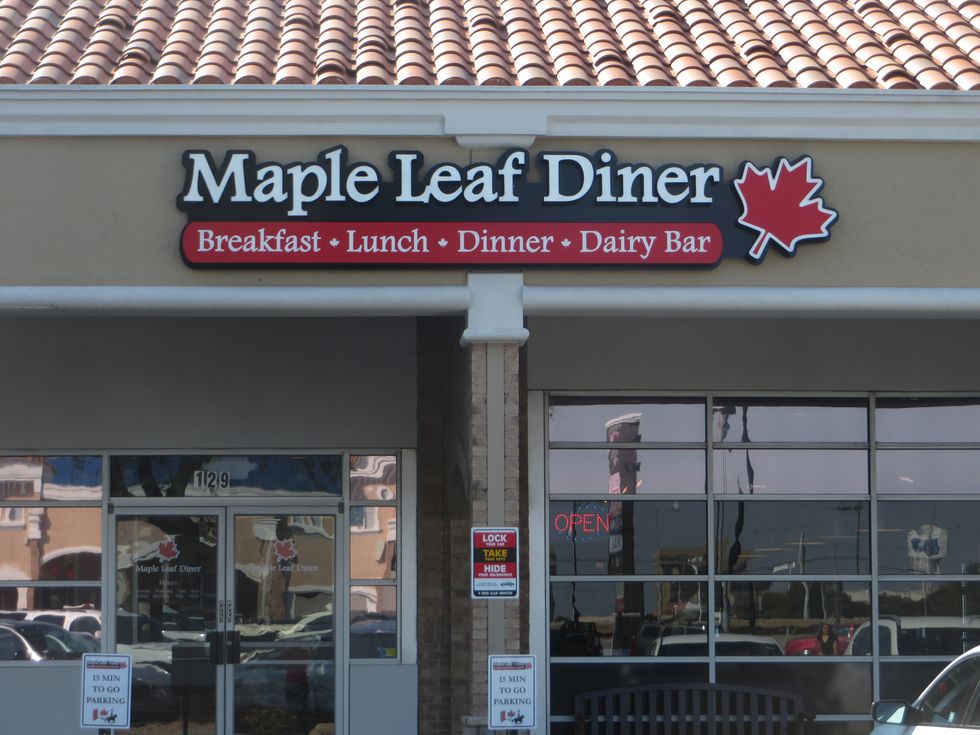 This Canadian diner is a great place to take your date for either breakfast, lunch or dinner (or all three). Try out some famous Canadian dishes in this adorably decorated diner!
29. Carnival
The carnival located in the parking lot by Valley View Mall is not year round, but while it is set up, make sure to go there with your date for some good ol' fashioned carnival fun.
30. Fountain Place Water Gardens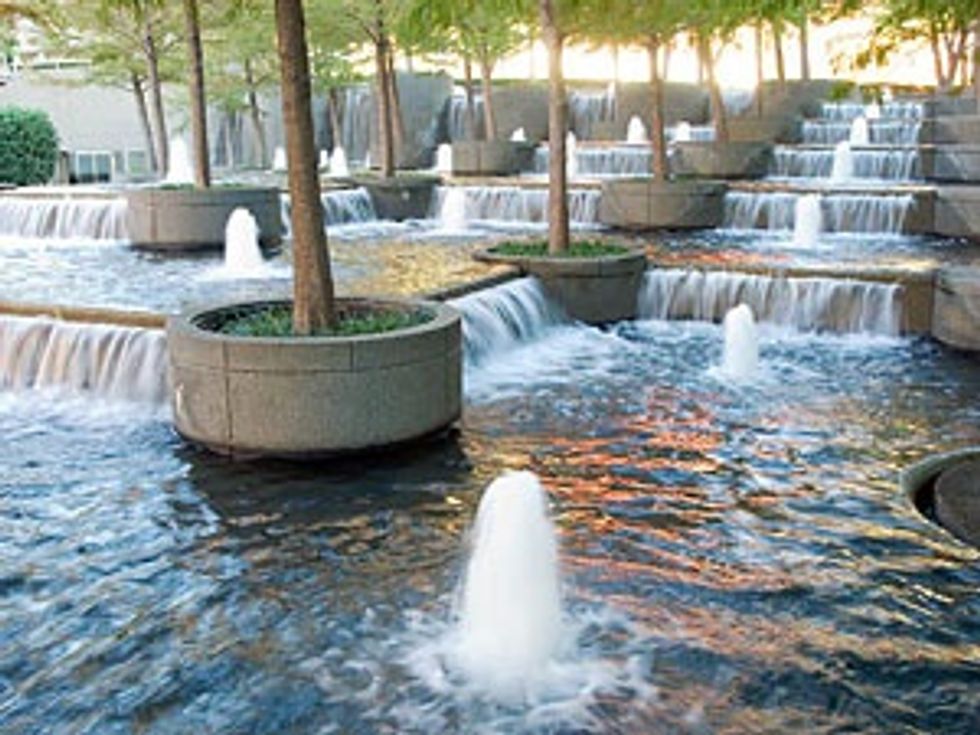 Take a romantic stroll through Fountain Place, home to over 170 water fountains and streams. In the heart of Downtown Dallas, this is the perfect place to go on a hot, summer day.