Phone games, the good old games we download to pass time, whether it is on the train, waiting for a friend, or to just chill out. These are some of the recommendations for anyone. It is all universal and not targeted towards a certain demographic of a person. This is similar to what I made recently where I talked about my favorite games, this time I'll be listing some recommendations for people to try out.
1) Amon Amarth: Mobile Game
Amon Amarth is a Melodic Death Metal band from Sweden. They are one of the well-known death metal band whose lyrics are related to Vikings and Norse mythology. Amon Amarth released their self-titled mobile game back on November 20 of last year. It's a retro style game with the band's music as 8-bit music for the game's soundtrack. In the game, you play as Thor and you have to slay the evil creatures in Midgard! The game has different worlds with different bosses from Norse mythology you have to defeat. Each world has different songs you could choose to play through the levels.
2) College Football Coach: Career Edition
For any fans of sports, this will be a game that you will enjoy. This game is more of an expansion to an already existing game that is titled "College Football Coach". The person behind the career edition was given permission to modify the game and this is the outcome. The game is your typical simulation of the sport. You're the head coach of any team you want and you choose different playbook strategies for offense and defense. At the end of the season, you have a budget to recruit new players. The amount of budget you receive depends on your performance and prestige. The game allows you to download custom rosters and you can create your own. As a head coach, you can improve your offensive, defensive, discipline and player progression skills. You improve them by having successful seasons and it can decline to bad seasons.
3) Laws Of Civilization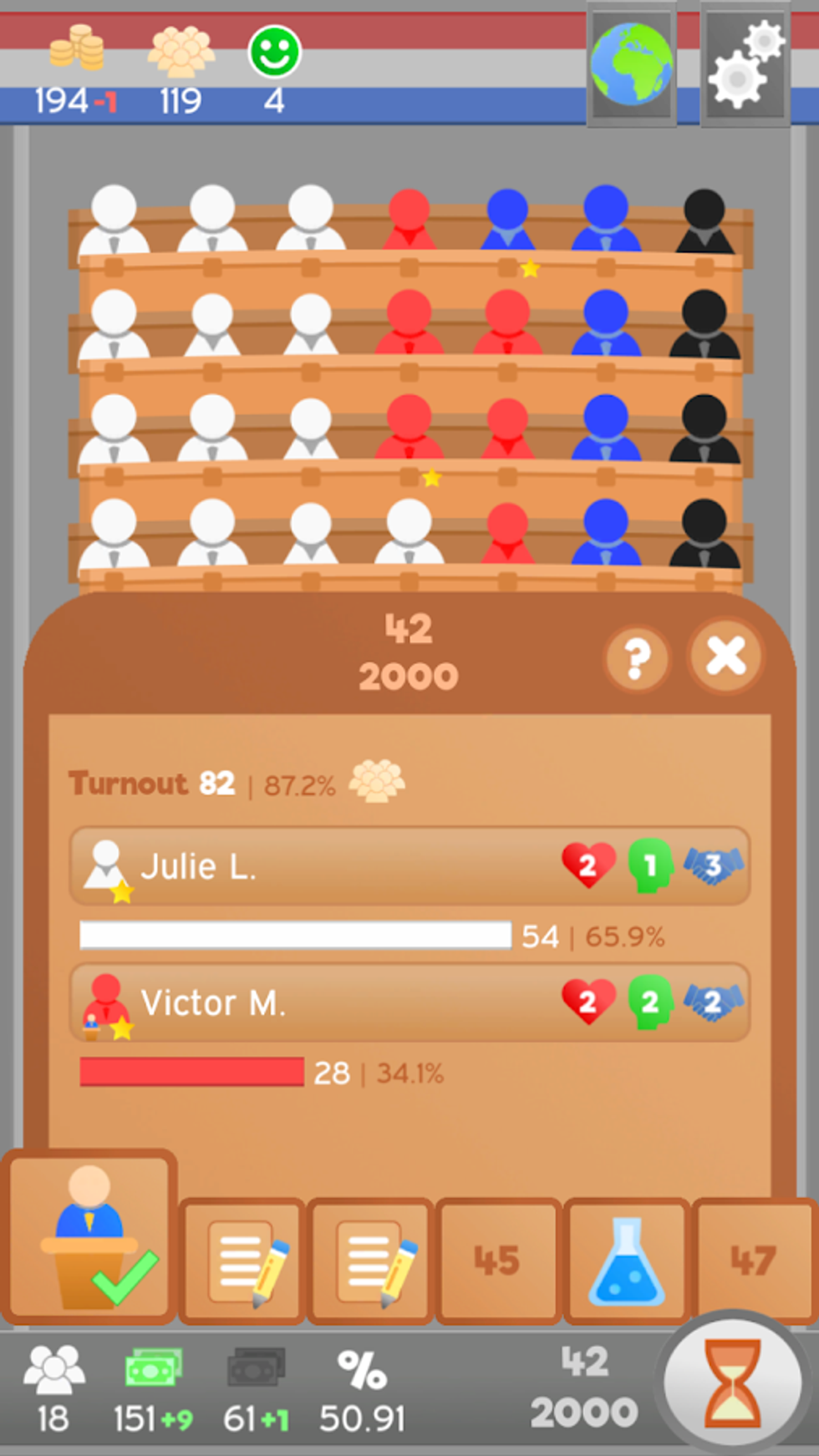 Laws Of Civilization is a simulation game for people who are interested in politics or in law. The game allows you to choose a country and any of the political party of that country. As the chairman or head of the political party, your duty is to gain popularity so you can get some seats after the election. As your party is elected into the government, you can suggest to repeal or pass laws that can affect your popularity and support. But beware of the country budget and your own party budget because it can lower the loyalty of your own party members and if it hits 0, they will defect to another party.
Whether it be for everyone, political fans or just simulation and sports fan in general. This small list shall help you decide or at least intrigue you into