Since Blurryface's May 2015 debut, Twenty One Pilots' fans have been anxiously awaiting the release of new music, and on June 16, our wishes were at last fulfilled in the form of "Heathens." "Heathens" will be featured in the upcoming movie, "Suicide Squad," which is set to be released on August 5 of this year. Accompanying its debut was a music video featuring Tyler and Josh themselves, as well as a plethora of "clique art" and overwhelming love and support for this single. So Twenty One Pilots fans may have not been graced with an entire album, but for now, one song will surely curb their unrelenting cravings. For now, at least.

Here are 21 thoughts all Twenty One Pilots fans had while watching/listening to "Heathens" at some point:
1. When we all tried to restrain ourselves from listening to "Heathens" when it was leaked because we're all "good" upstanding citizens.... but failed epically and tragically.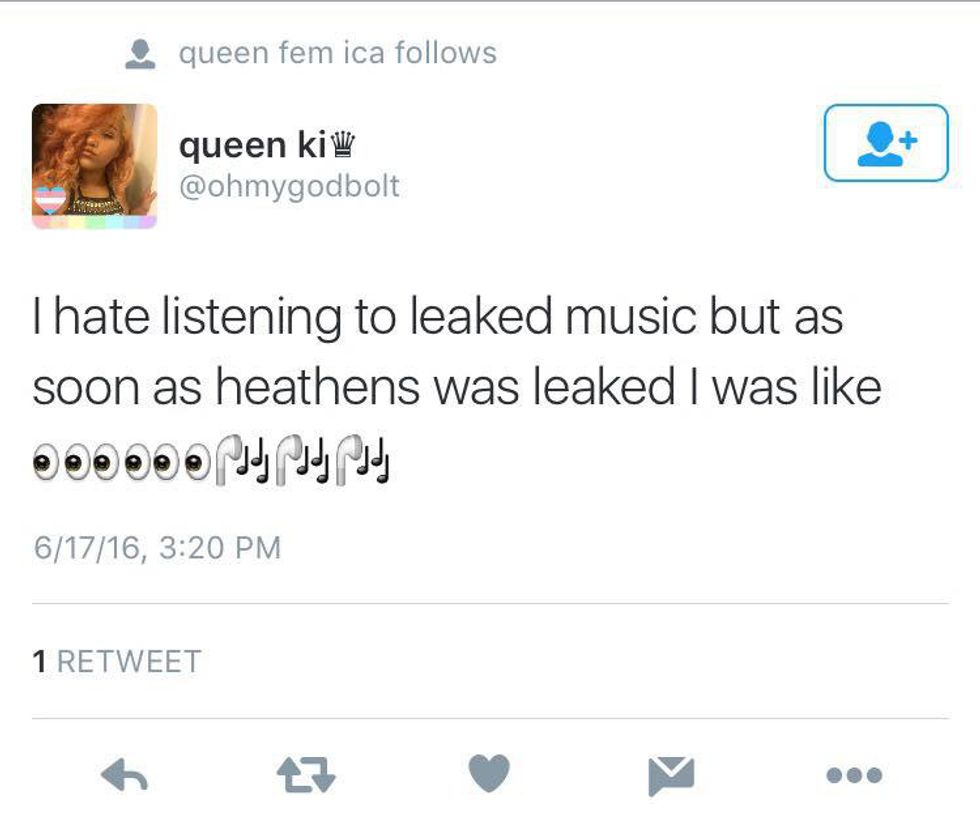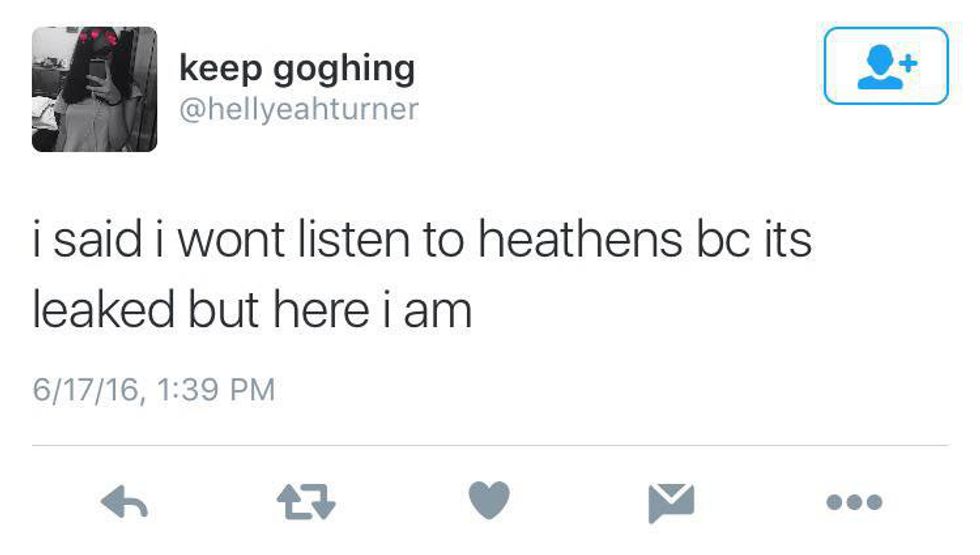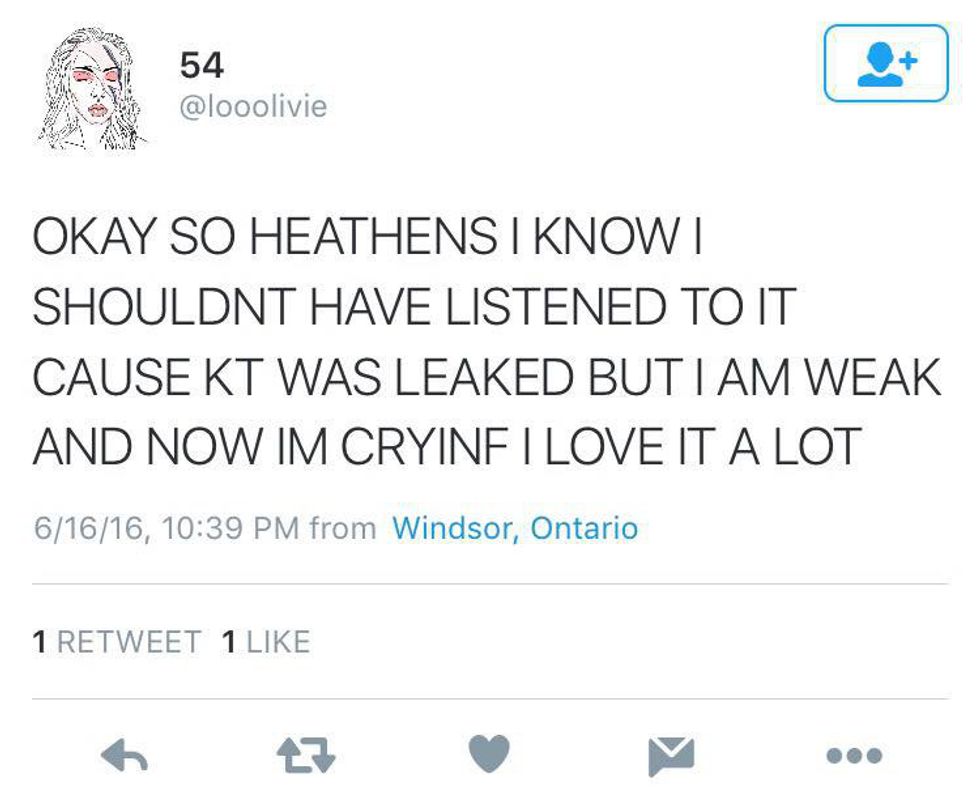 2. When our remorse was literally eating us alive and we tried to make it up to Tyler and Josh.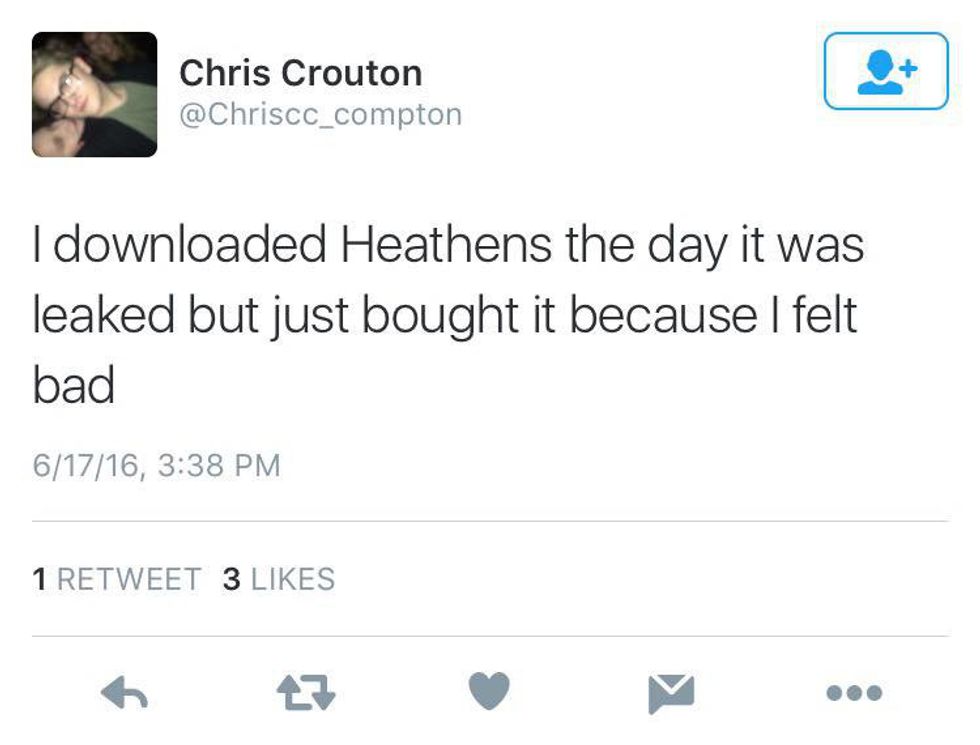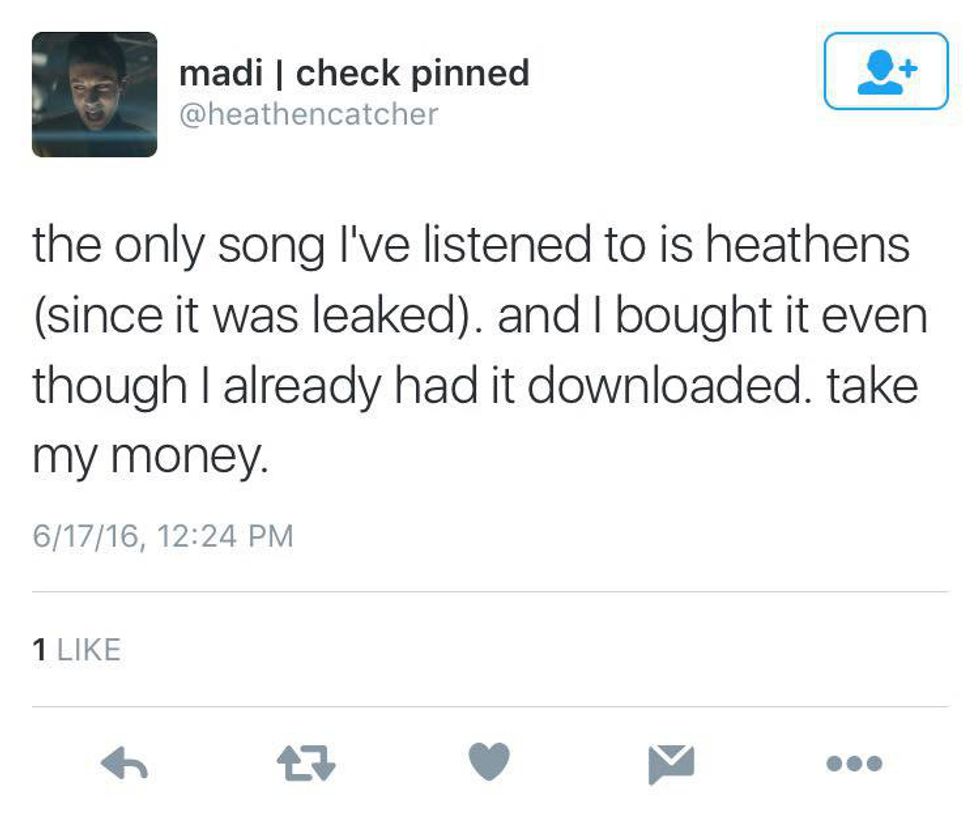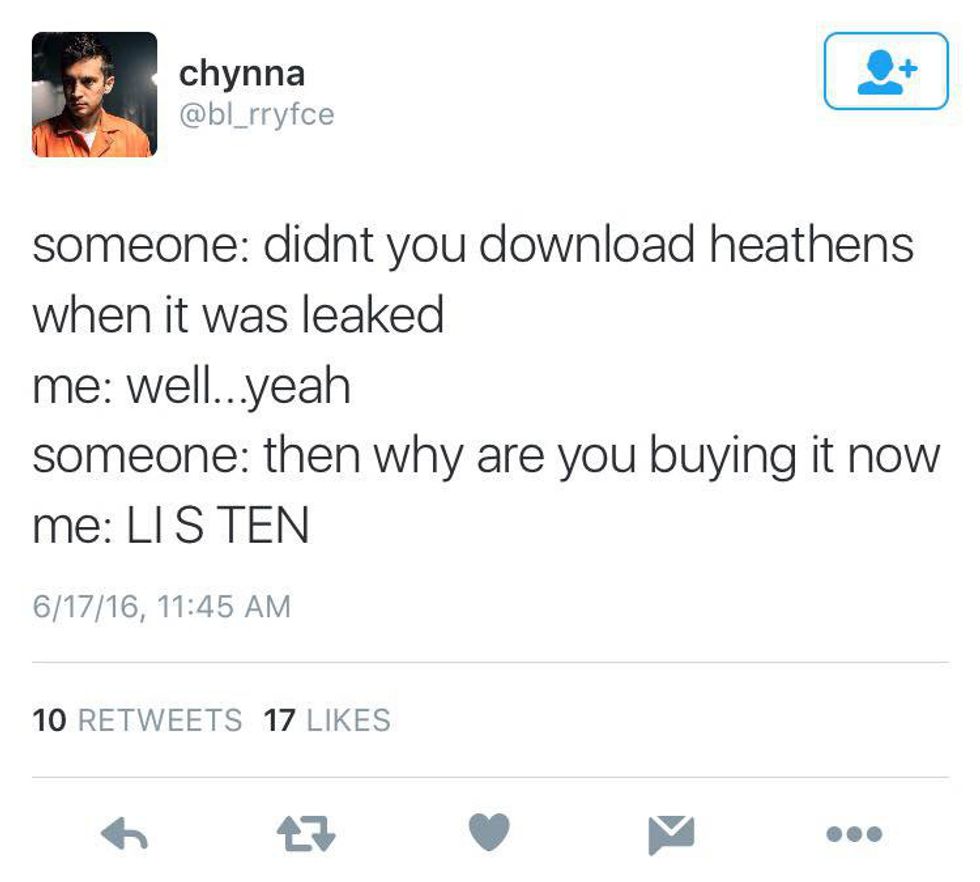 3. When we realized sleep was our mortal enemy.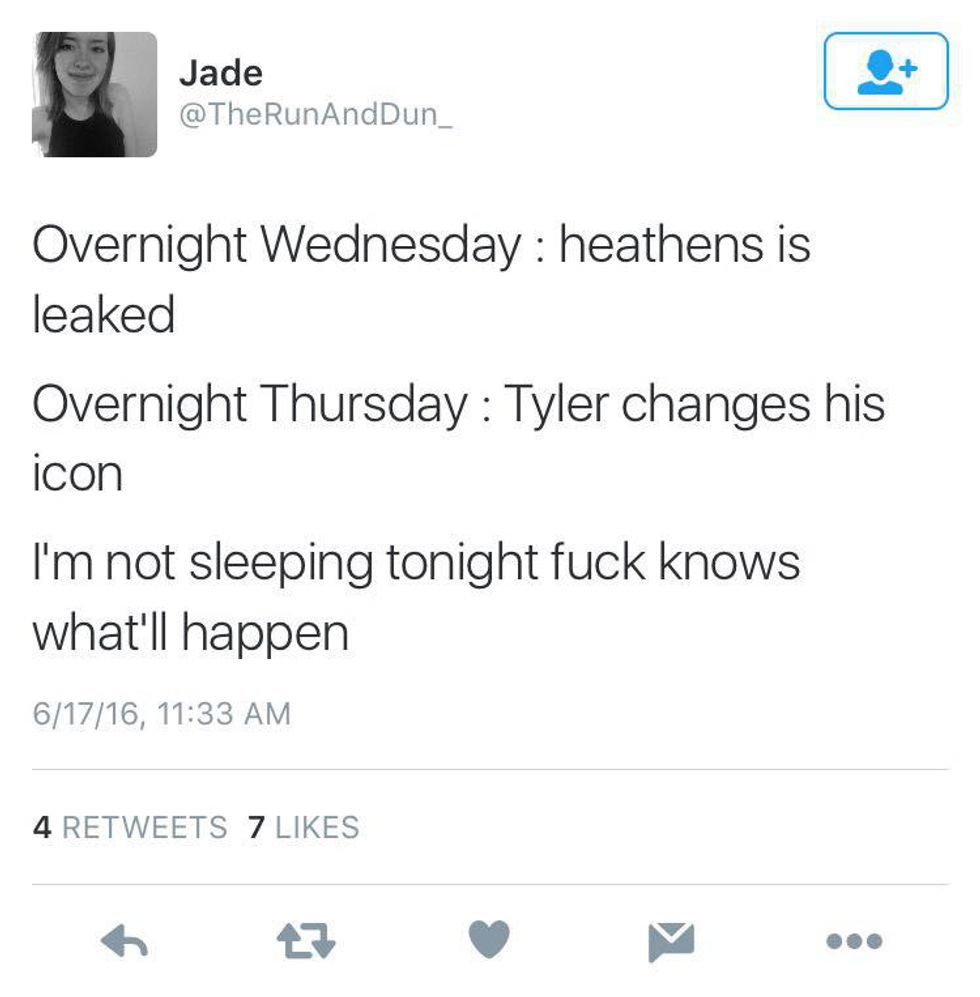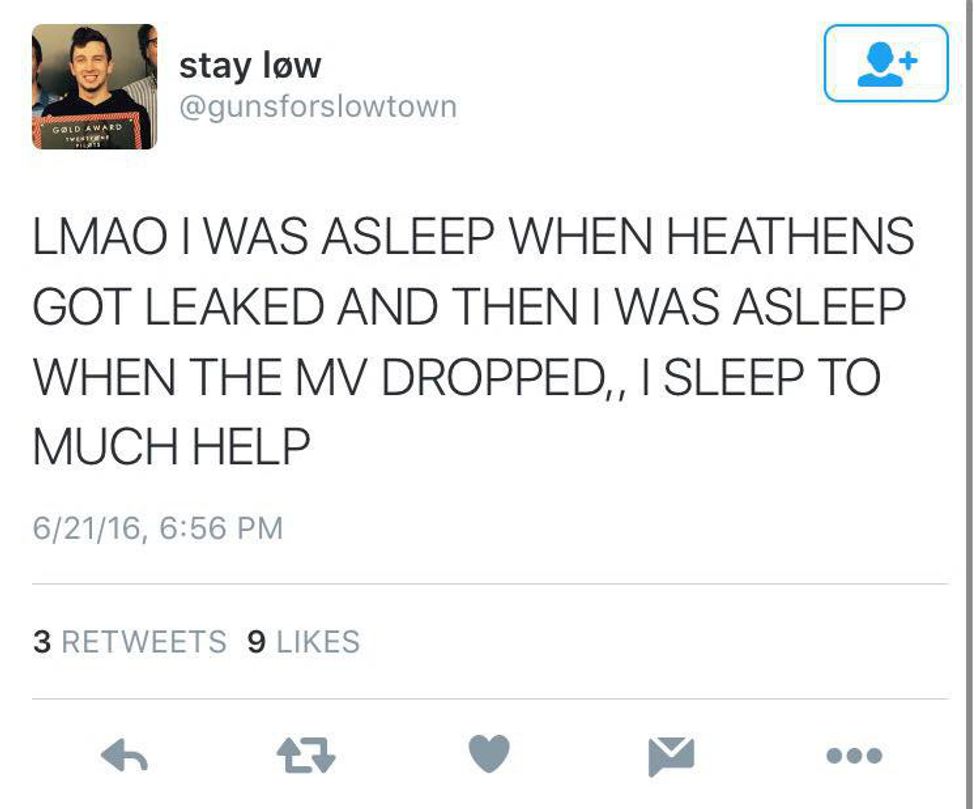 4. And when we did sleep, we dreamt of Heathens in all its magical, mystical glory.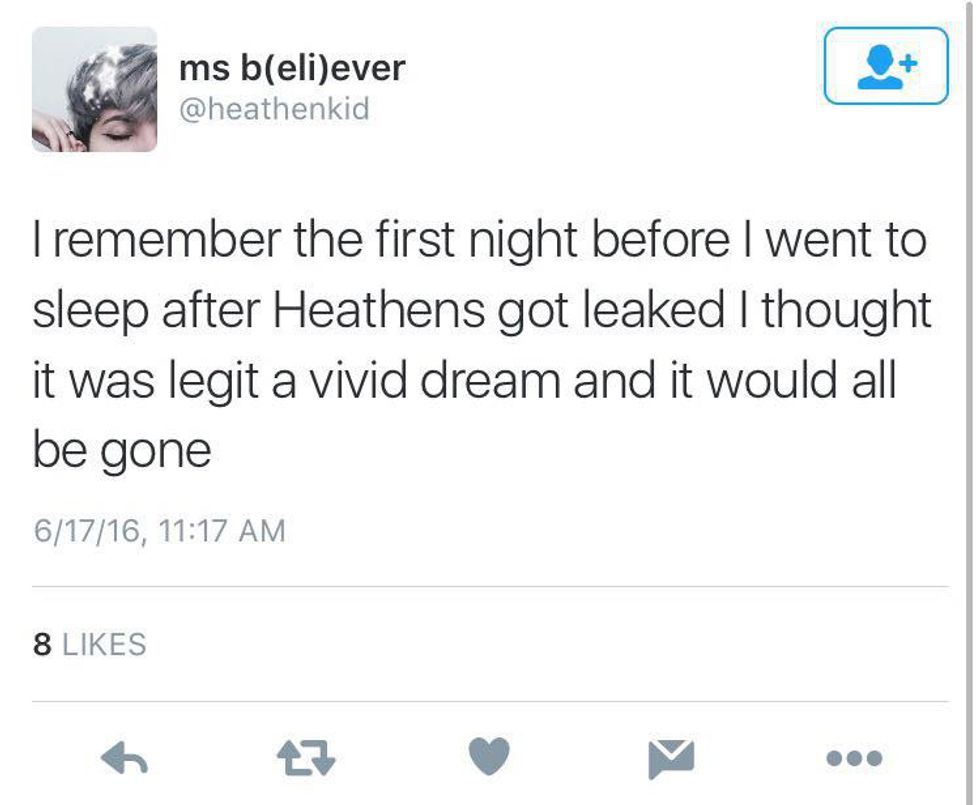 5. When we all theorized that Tyler leaked "Heathens" to prove he hasn't forgotten about us.
I dig, I dig.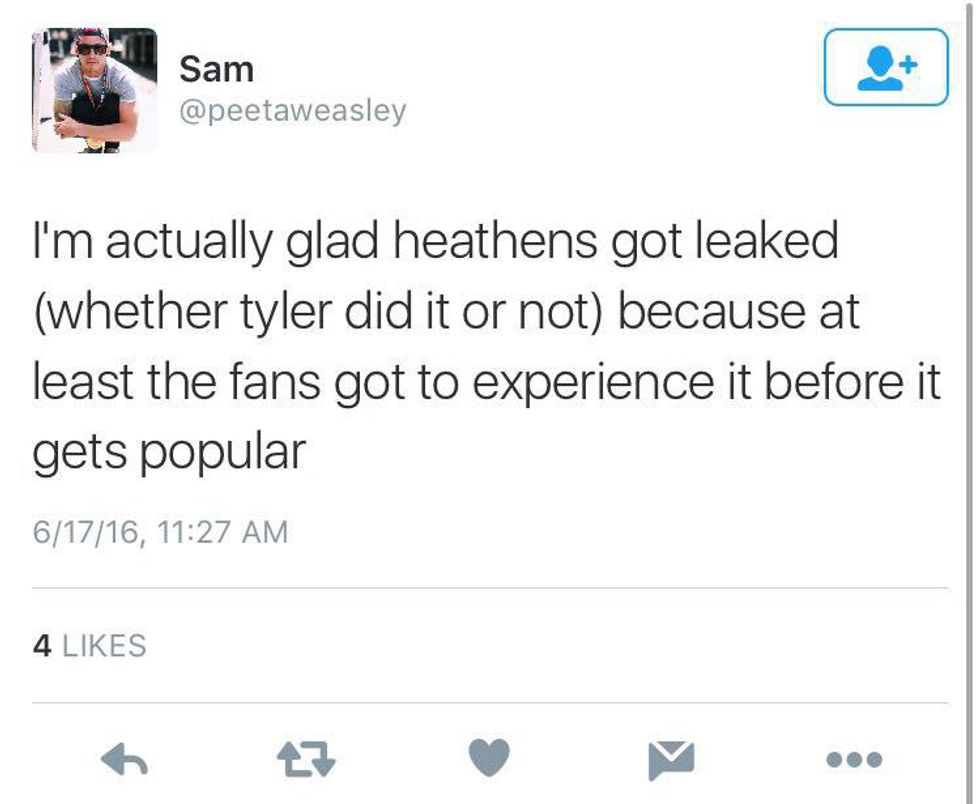 6. When "Heathens" was all we listened to-- 24 hours of the day.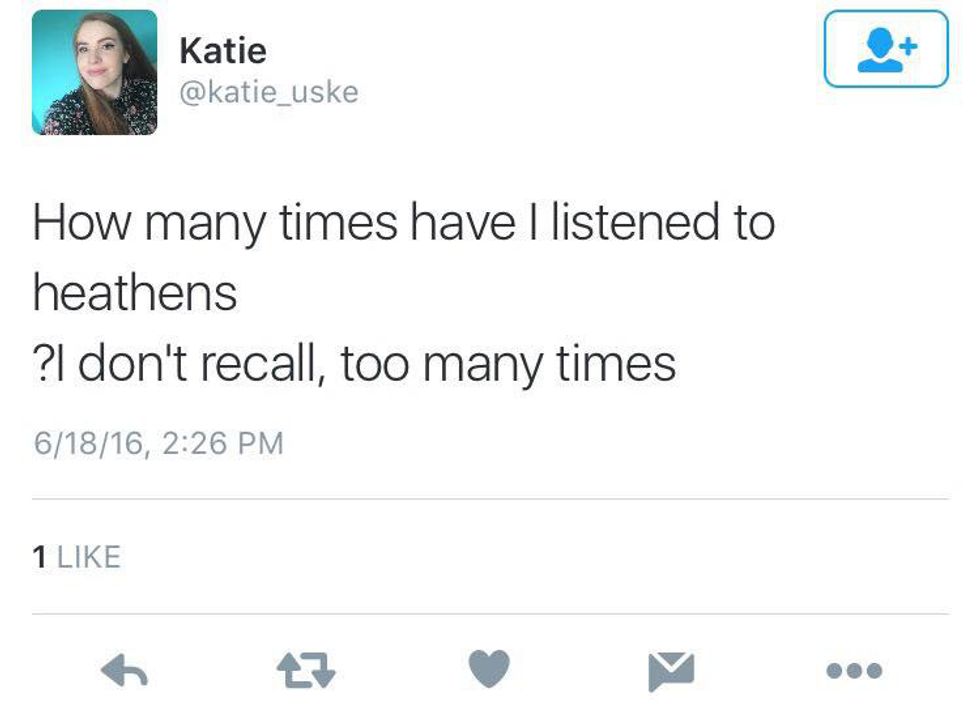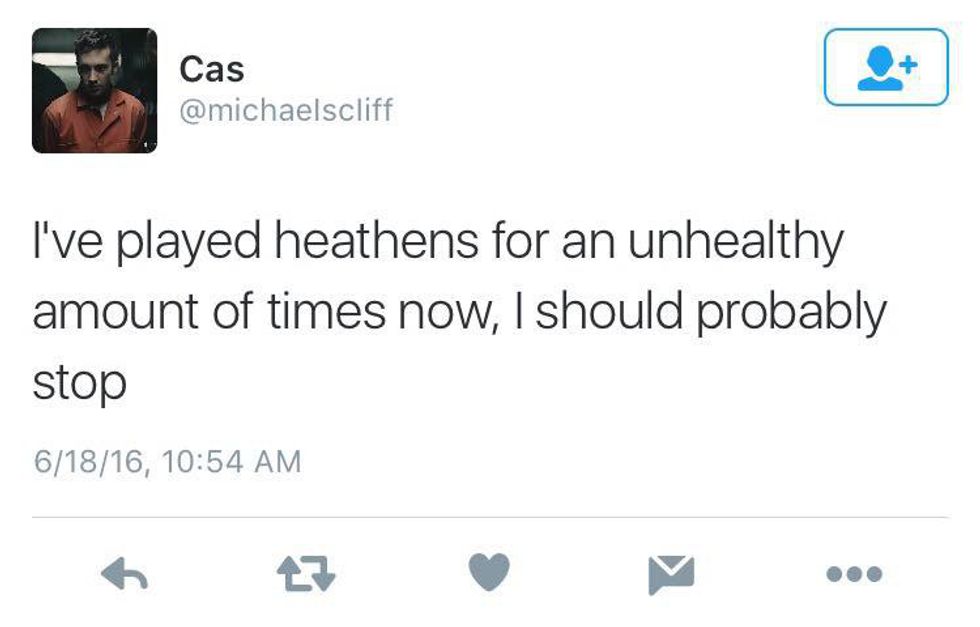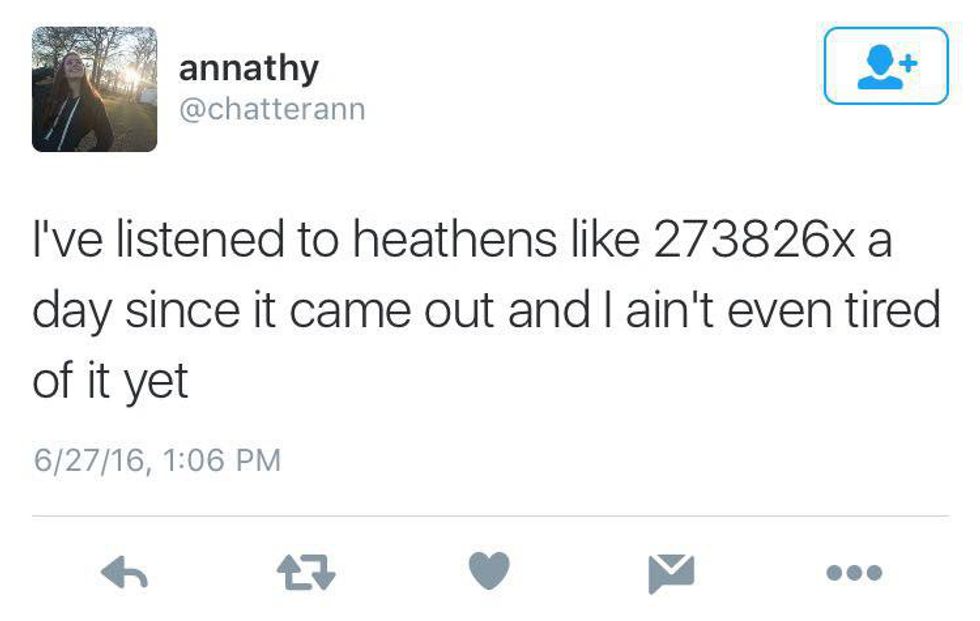 7. When the withdrawal set in.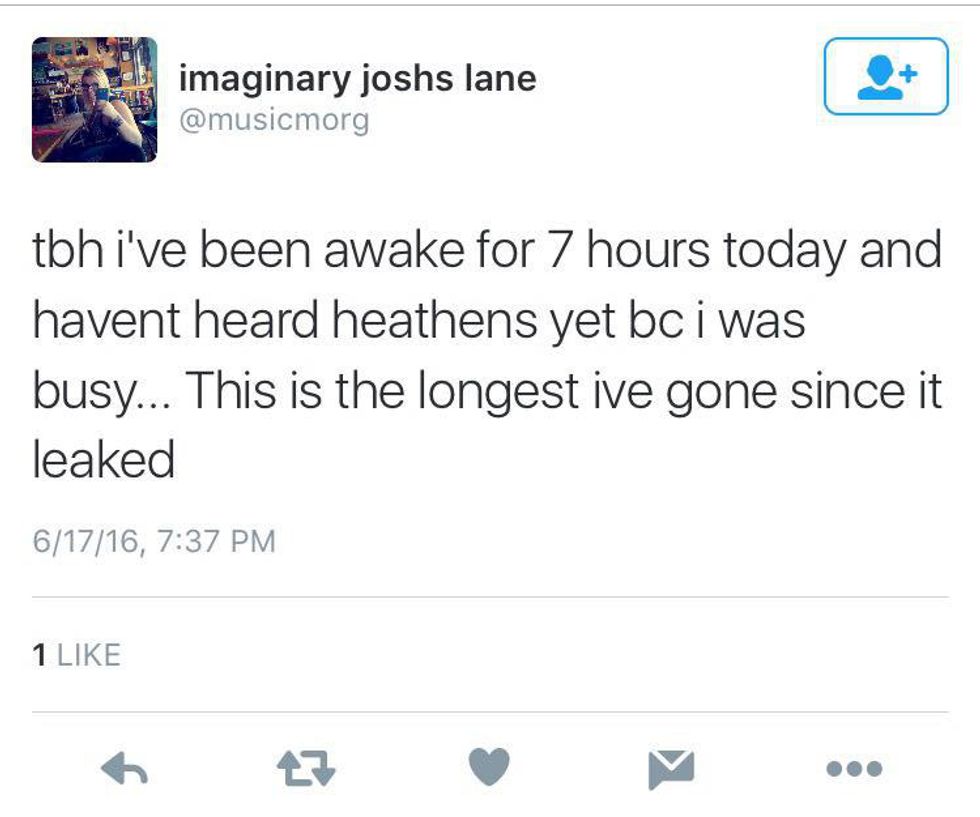 8. When life before "Heathens" was just a distant, painful memory.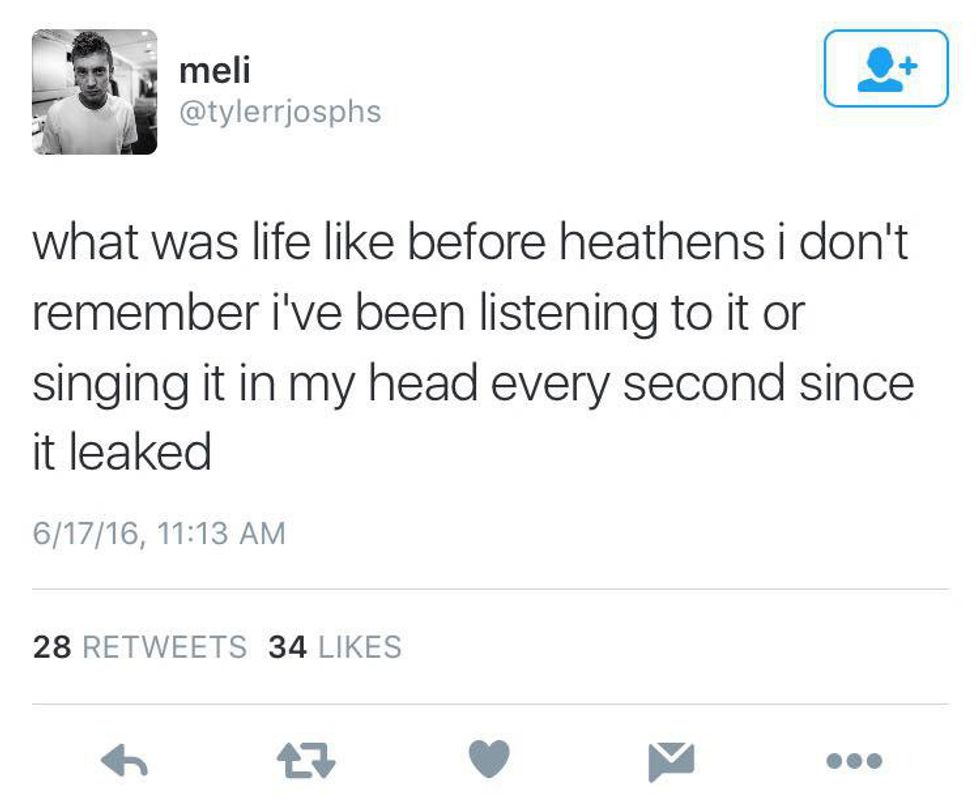 9. When, we the fans, got a little protective of "our" boys.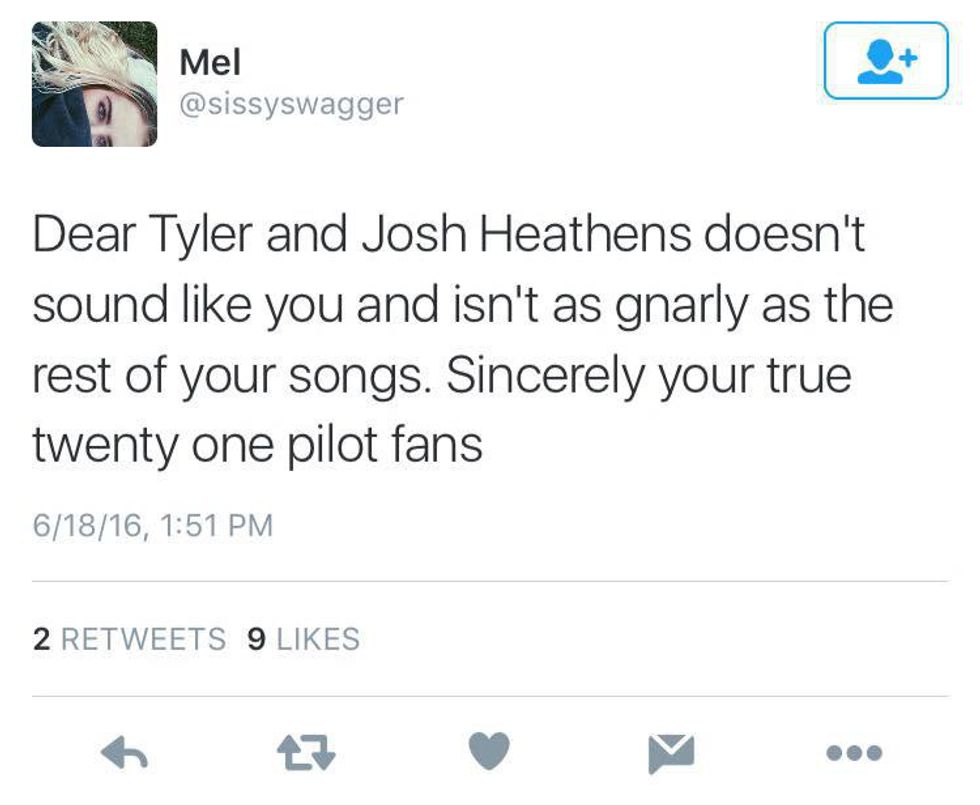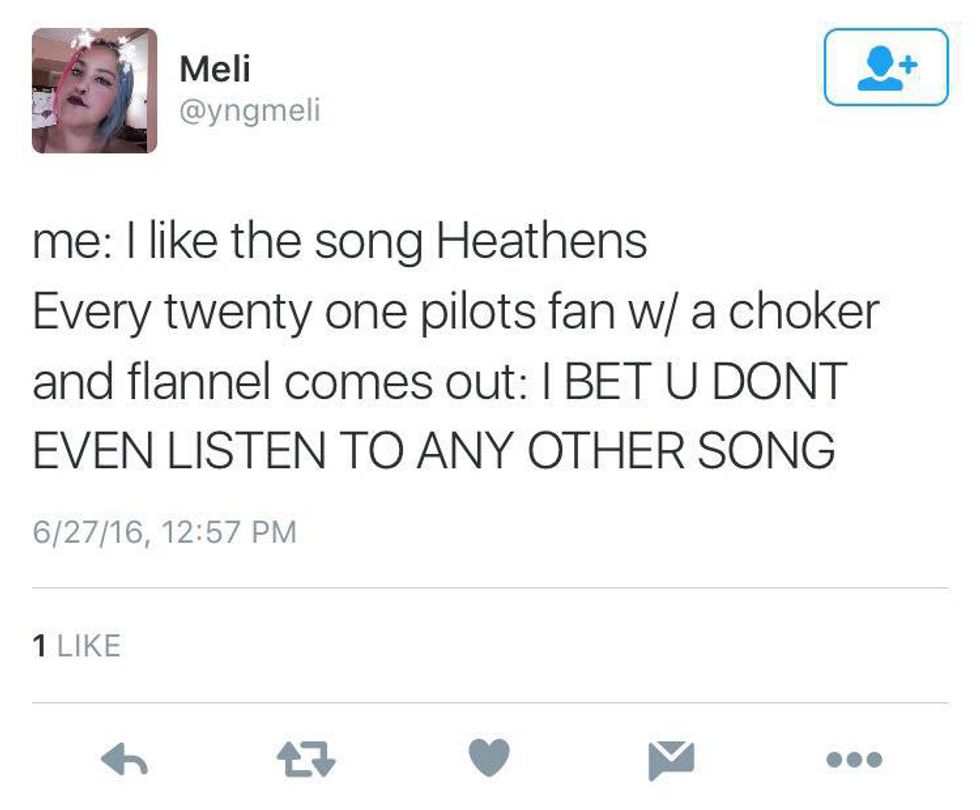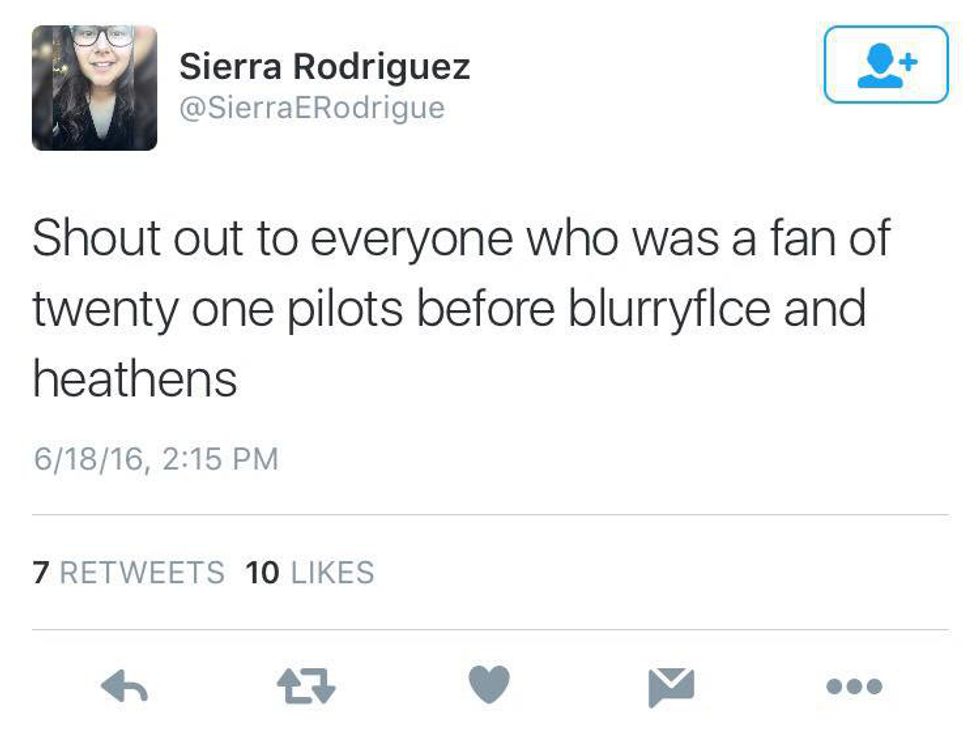 9. When we realized we were all heathens, too.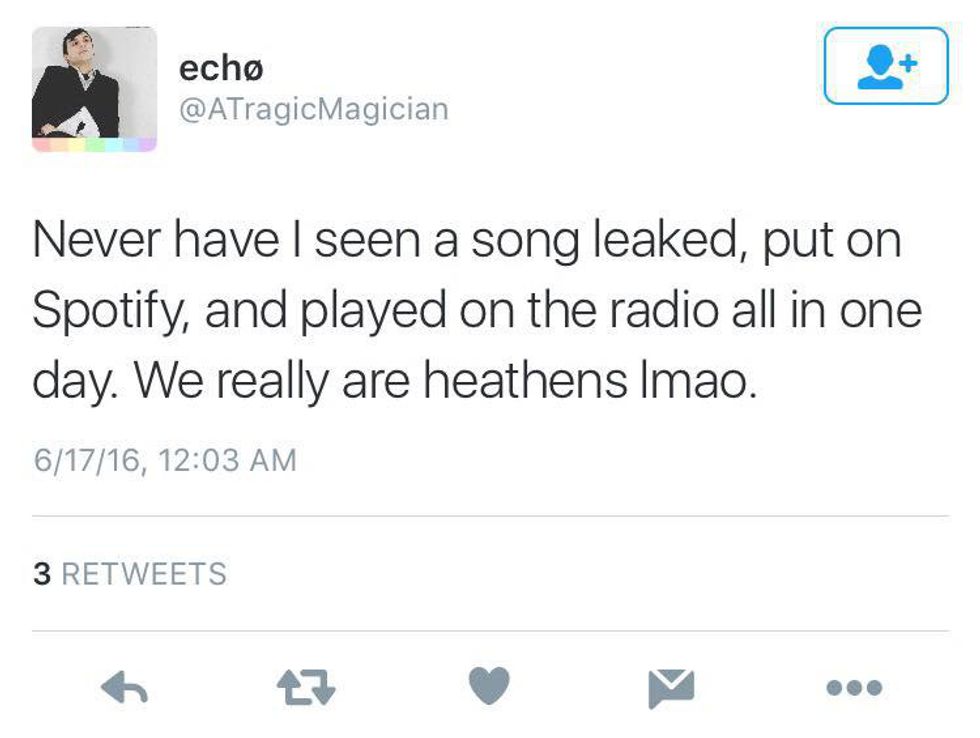 10. When we had to wait what seemed like ages for the "Heathens" music video to be released, and we didn't think we'd make it.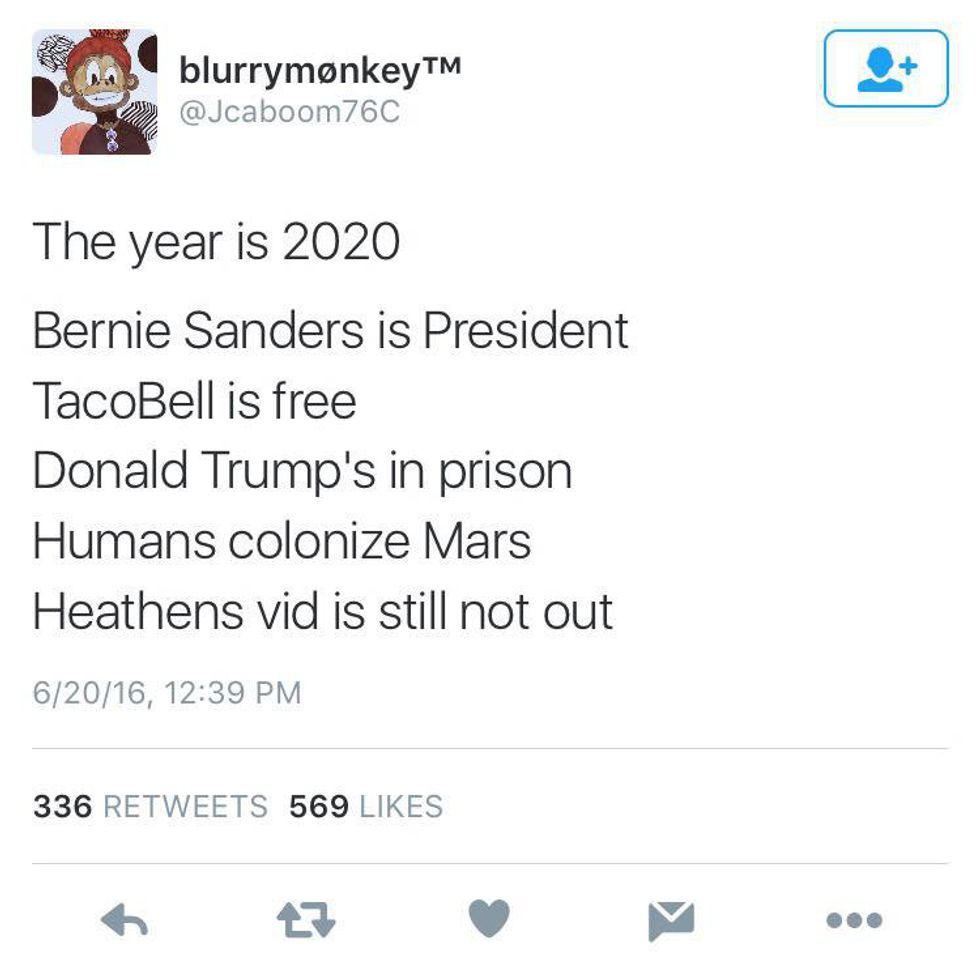 11. But when the music video was released, our love for it trumped our anger at its prolonged released. All was good in the world once more.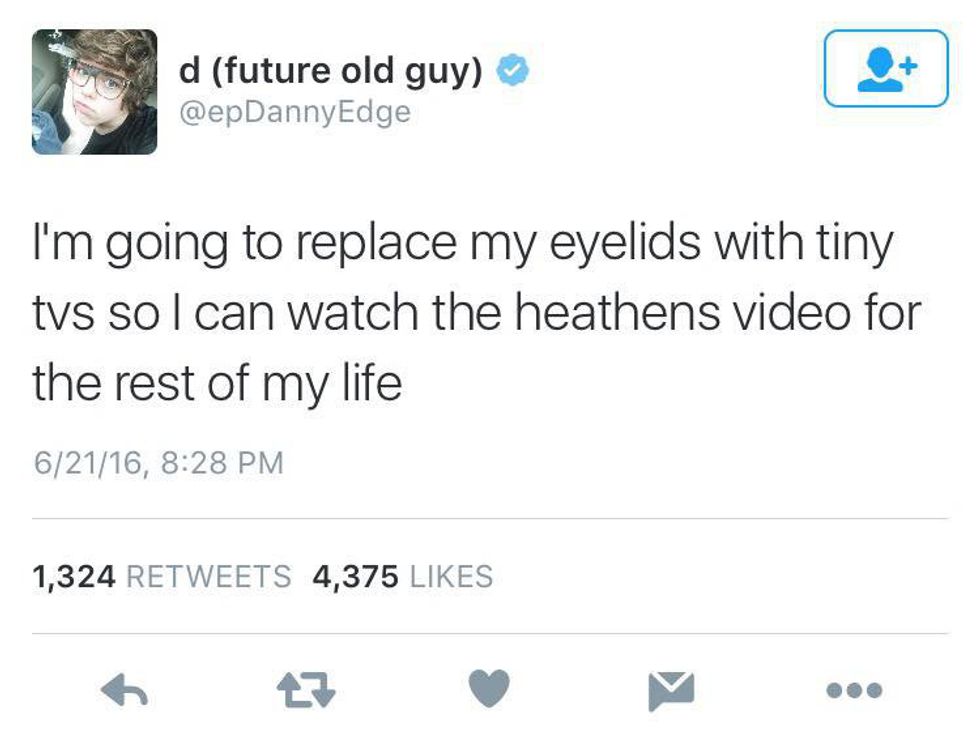 12. The music video even made those of us who were hesitant about "Suicide Squad" anxious for the movie's debut.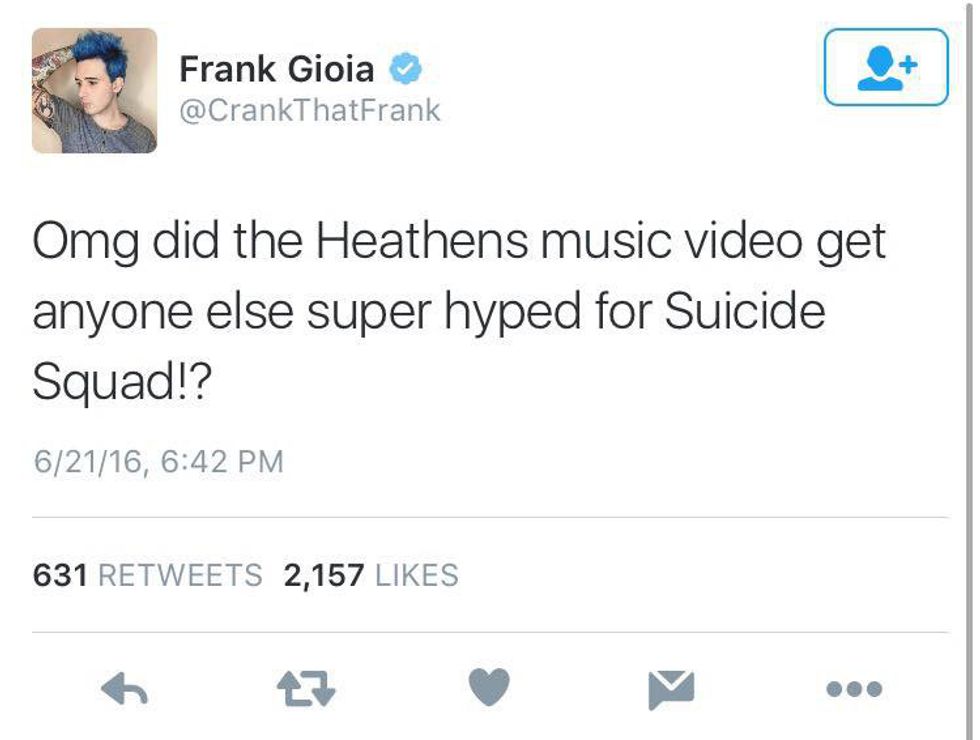 13. And when the movie comes out, you KNOW TØP fans are going to go crazy when we hear "Heathens."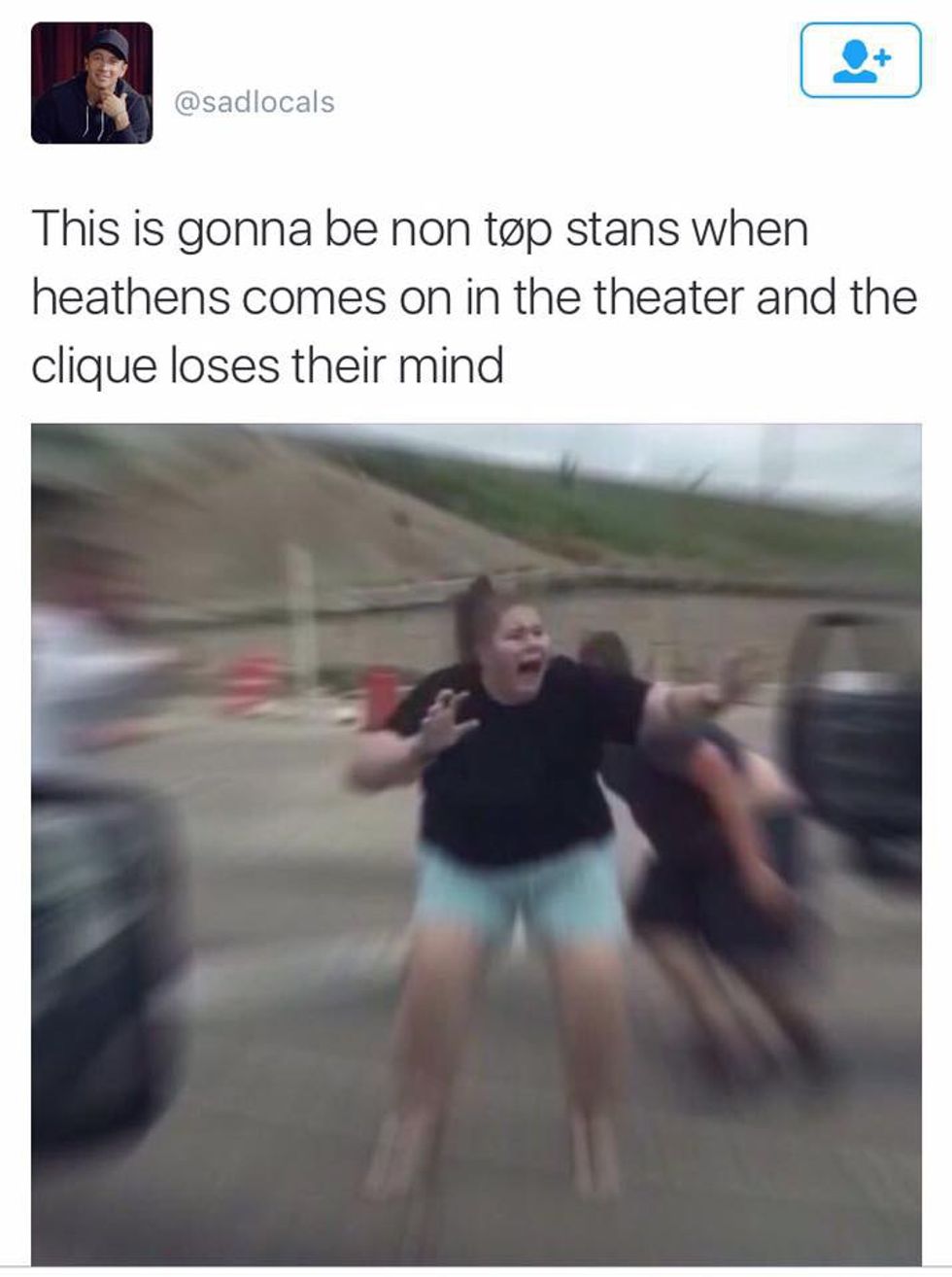 14. When "Heathens" gave us the feels.
Understandable.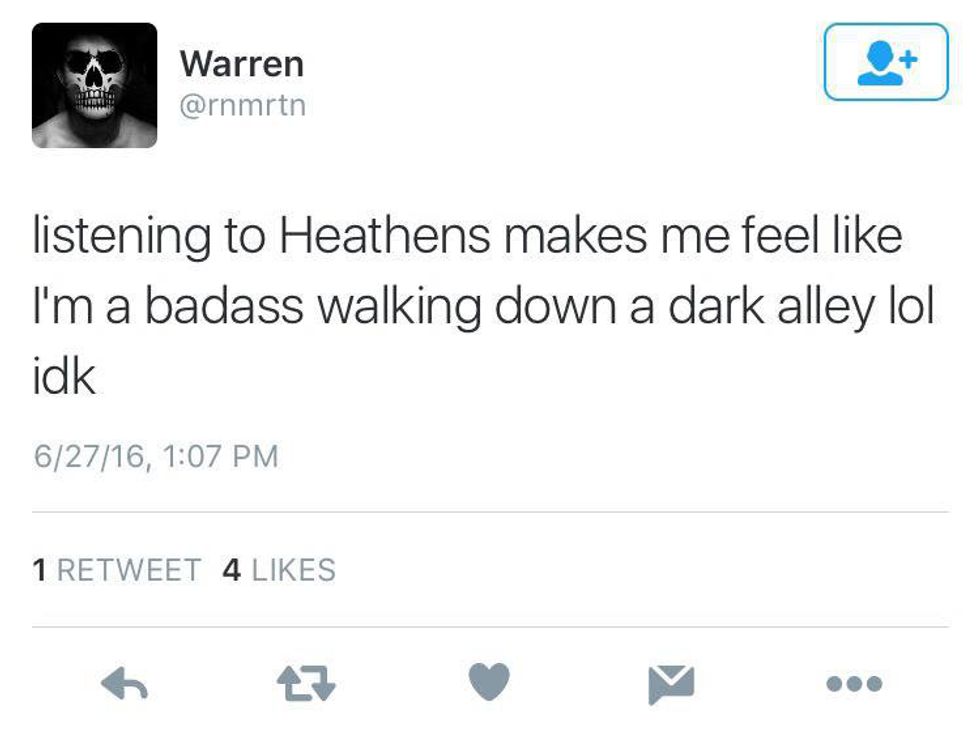 15. When Tyler's orange jump-suit made us question his ~true~ intentions.
Yesssss.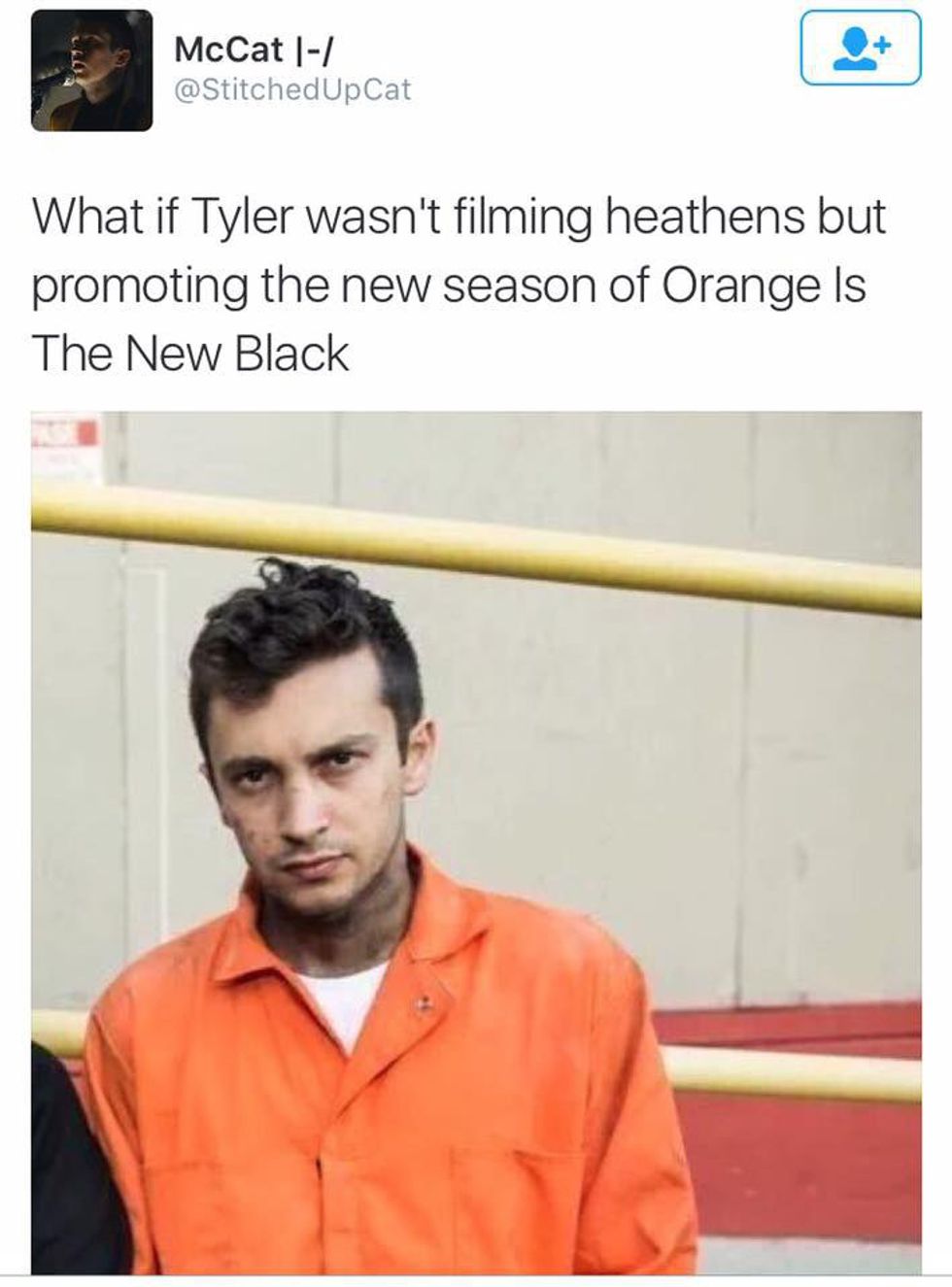 16. But overall, we were happy with Tyler's wardrobe choices because damn did he rock that yellow blazer.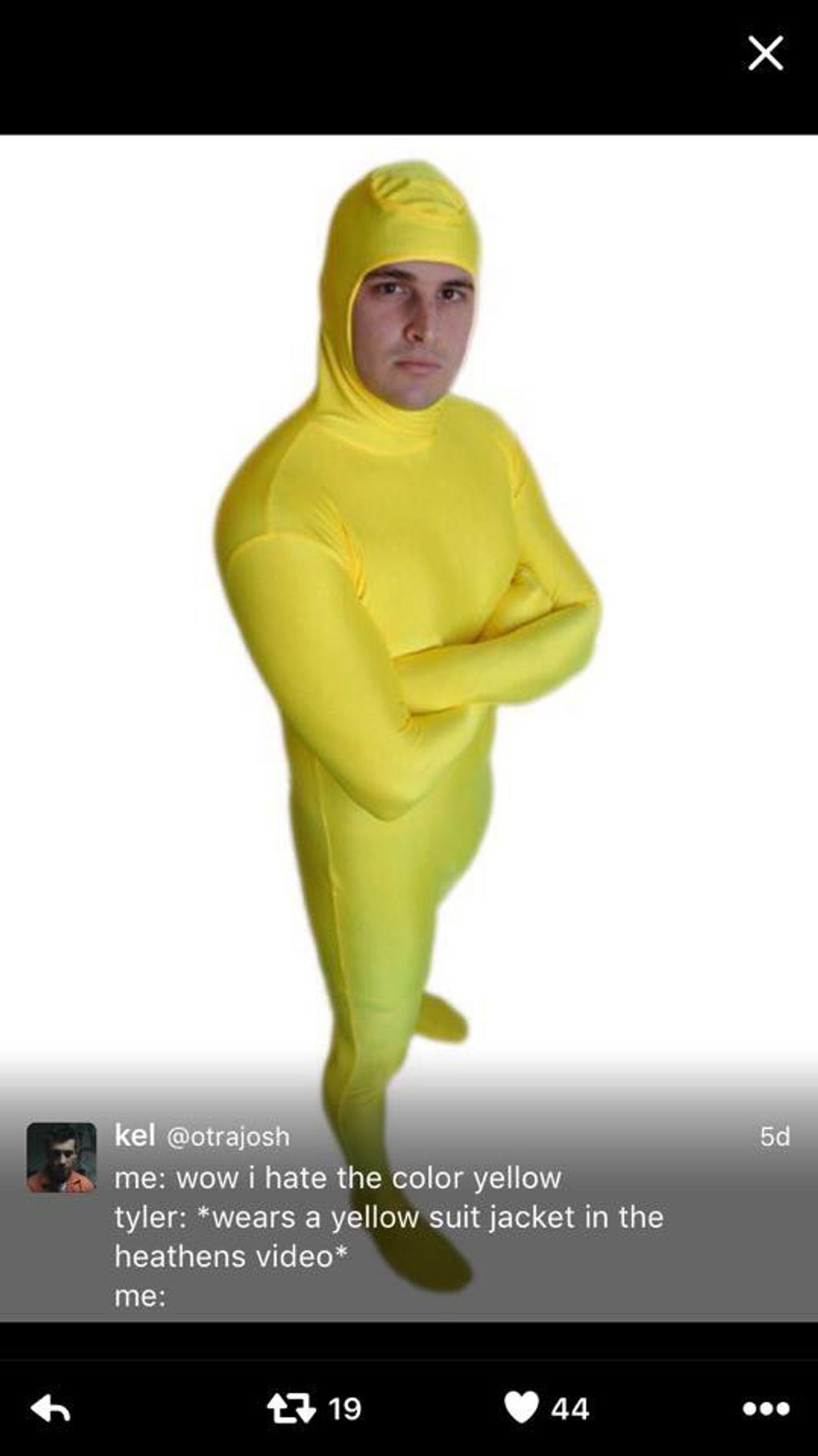 17. But that didn't stop us from making a joke or two.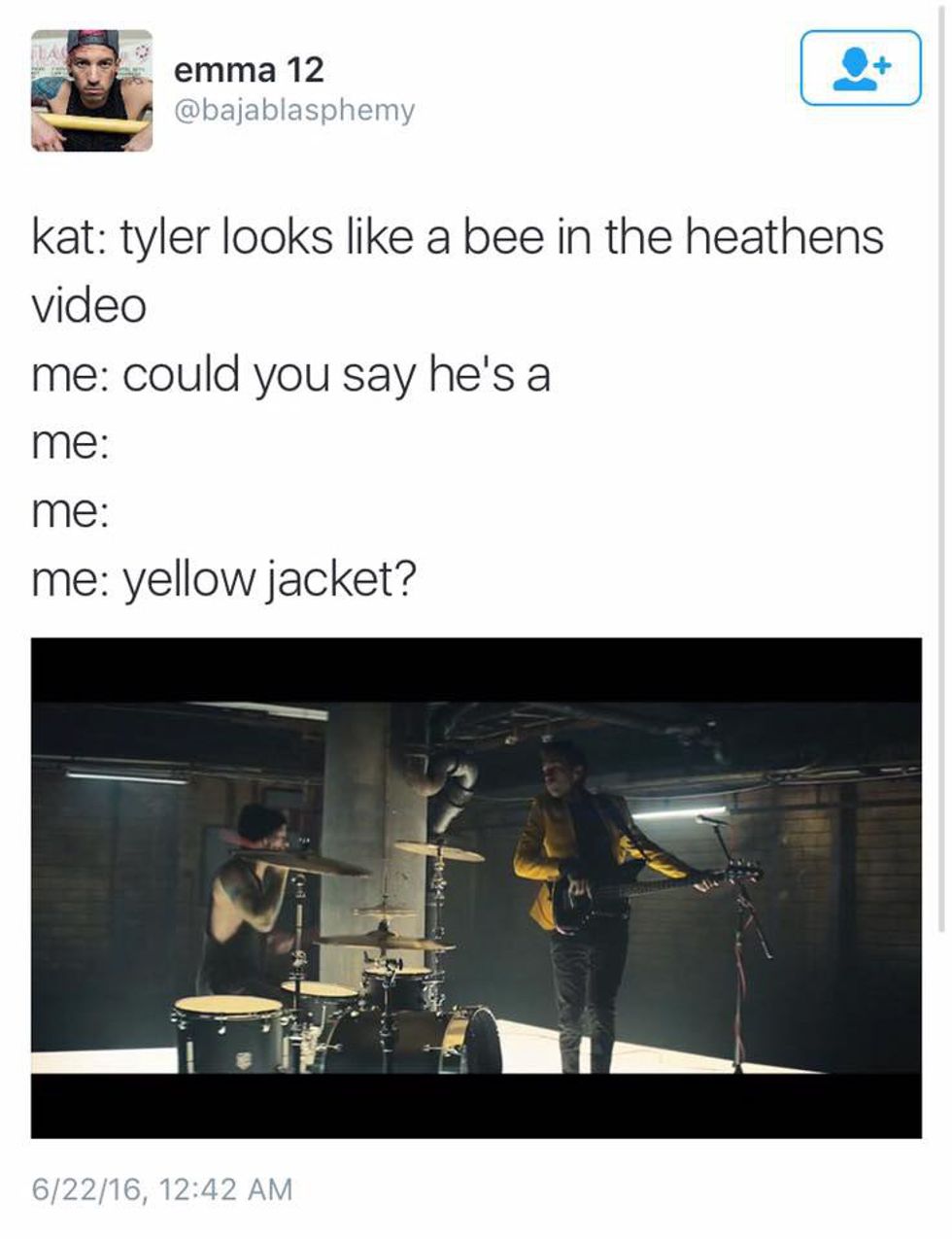 Good one.
18. When we shed a tear... or 500 when Josh spontaneously disappeared right before Tyler's eyes in the music video.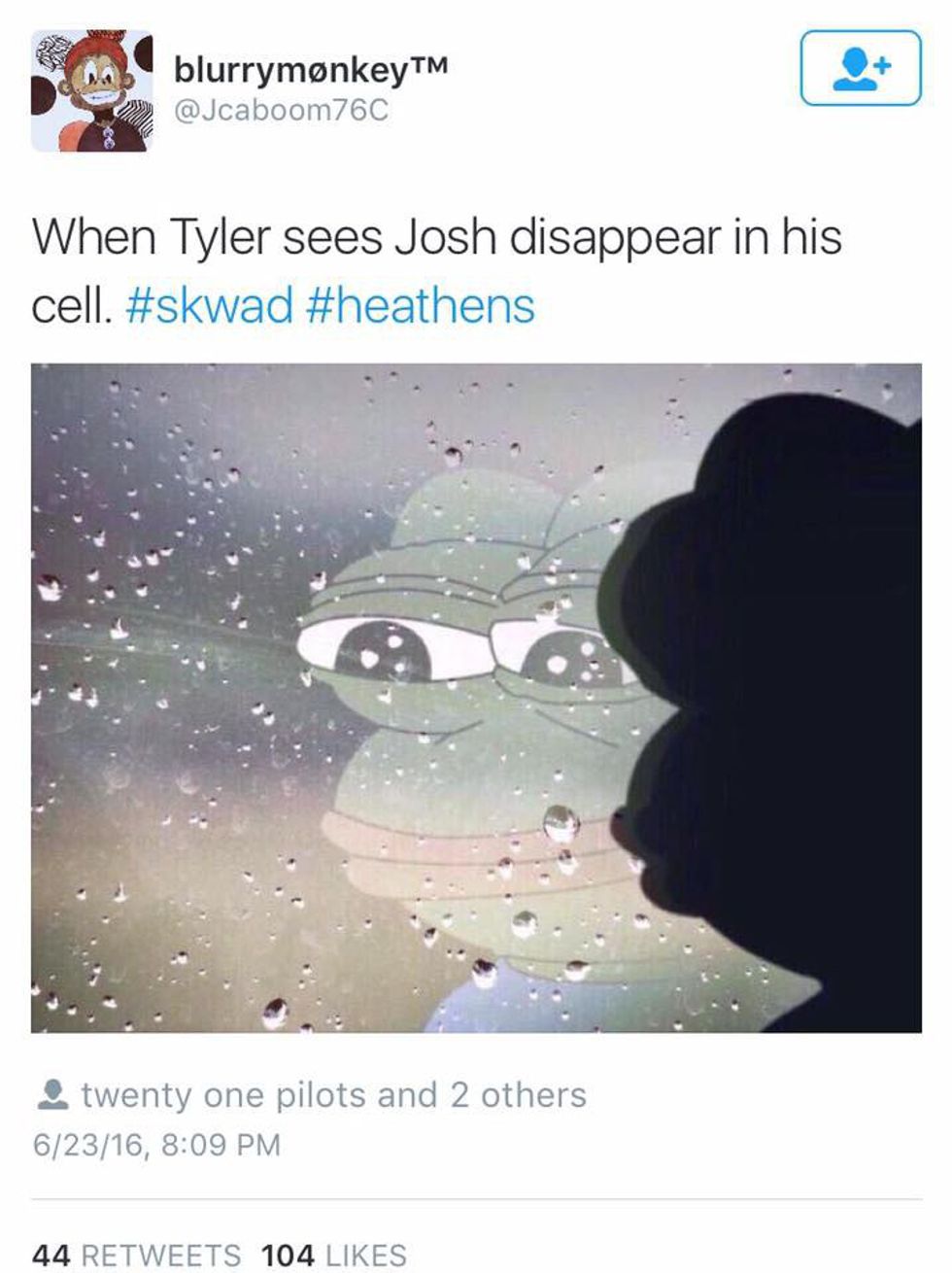 19. This horribly sad, yet wonderfully incredible revelation.


20. But overall, I think we can all agree on one thing: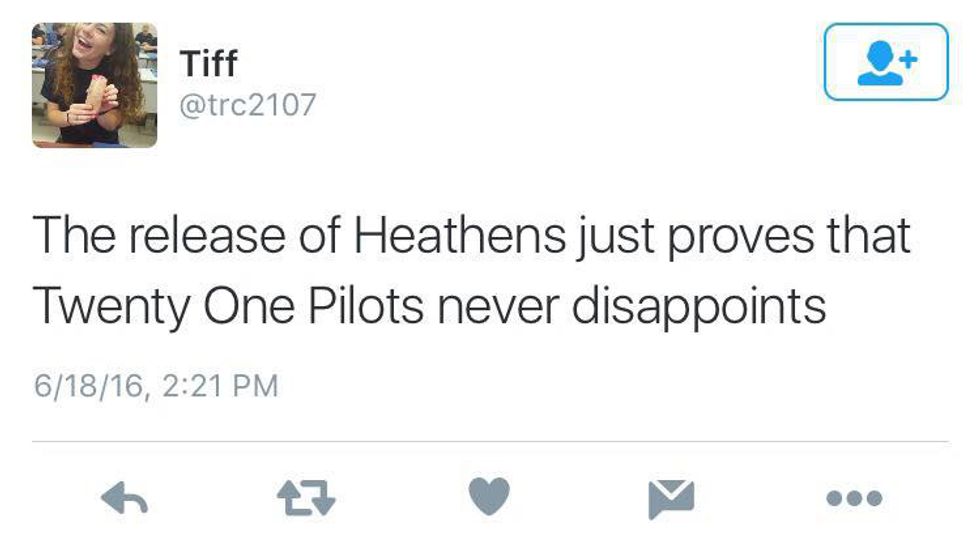 21. Or make that four things....
It is obvious that Tyler and Josh have the world's most dedicated fan base, or as we endearingly call ourselves, "clique." We may all show it in different ways, but I think we're all super proud of this band and all that they've accomplished.