School is out and Summer is here, and that means laying out and getting some sun. However sometimes one gets tired of beer (blech), bitch beer (Mike's and Smirnoff, etc.) and everything else that is easily accessible in a bottle/can. Well here are 21 easy cocktails to freshen up your summer drinking.
1. Margarita
The classic summer drink.
2. Peach Wine Slush
Peaches and White wine what more could you need?
3. Dragonfruit Mojito
Basic Mojito with an exotic fruit twist! I have made this and it was the best drink ever.
4. Jungle Juice
The party drink, trash can punch, it's just a lot of booze that can serve a lot of people.
5. Wine Spritzer
Your favorite bottle of wine topped with a little bit of sprite! Here are three recipes: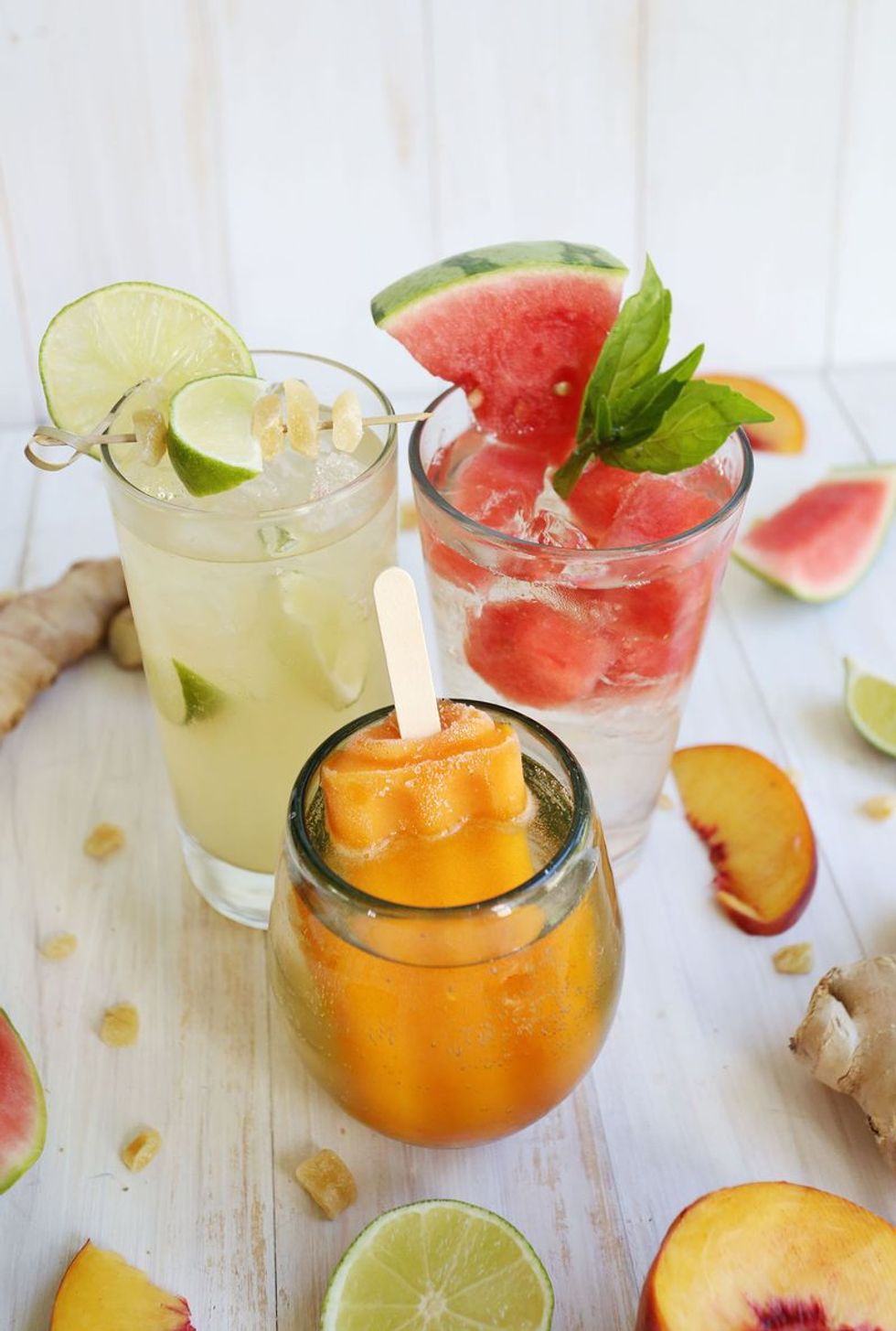 6. Blue Margarita
Your basic Margarita with splash of Blue Curacao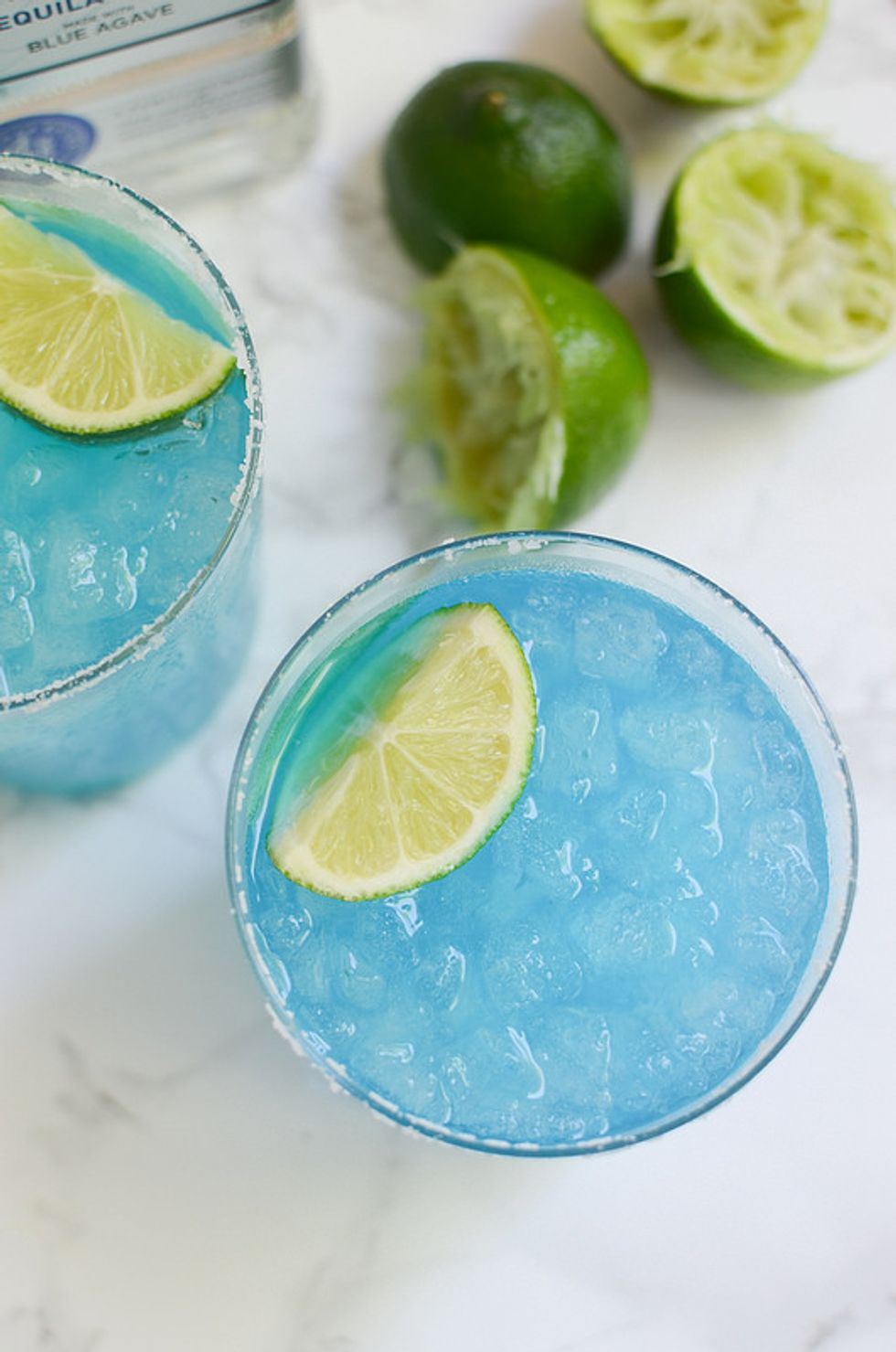 7. Mermaid Lemonade
Rum, Blue Curacao and Lemonade!
8. Tequila Sunrise
Tequila, orange juice, grenadine.
9. Firecracker Margarita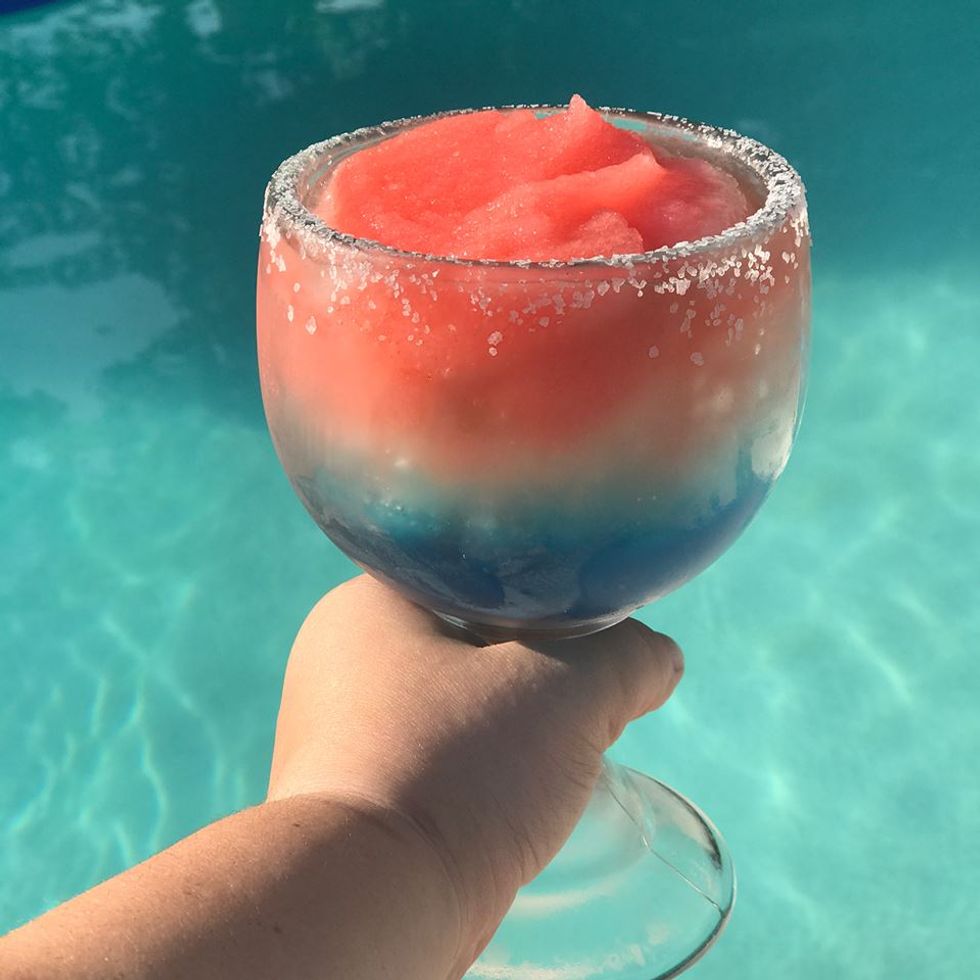 For the Firecracker margarita:
Blue Layer
.5 oz of Margarita Mix (with Tequila)
.5 oz of Blue Curacao
1/8 cup of lime juice
Blend in mixer with ice and add to a salted or sugared glass and stick in freezer
White Layer:
1 oz Margarita Mix (with Tequila)
1/8 cup of lime juice
Blend in Mixer with ice and carefully spoon the white layer on top of the blue and place in freezer
Red layer:
1 oz of Strawberry Margarita Mix (with Tequila)
4-5 frozen strawberries
A splash of grenadine
1/8 cup of lime juice
Blend with 3 pieces of ice and carefully spoon the red layer on top of the white and ENJOY!
You can switch margarita mix out with pina colada mix and turn it into a firecracker pina colada!
10. Blackberry Lemonade margarita
Blackberries bring the perfect amount of sweetness to a margarita.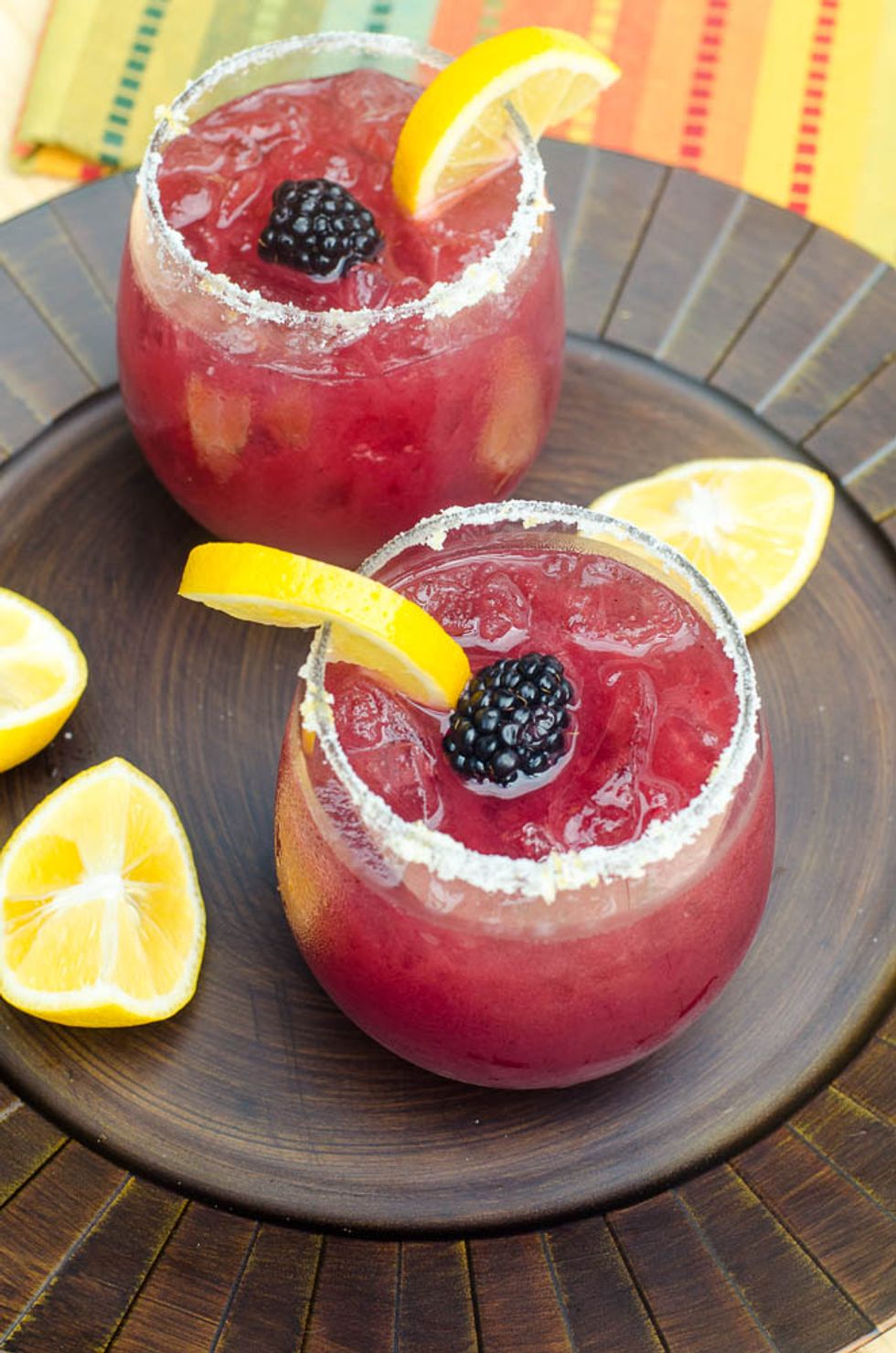 11. Strawberry Mojito
Make a Mojito and just muddle some strawberries in! you can even add strawberry rum!
12. White Wine Sangaria
White wine, vodka, fruit is my poolside drink.
13. Cherry Limeade
My favorite soda turned alcoholic
14. Adult Caprison
Because making drinks from childhood into adult drinks is amazing.
15. Peach Moonshine
Peach and Moonshine sound like a southern summer!
16. Mojito
Muddle limes and mint then add simple syrup, rum and sprite!
17. Frozen Strawberry Mango Margarita
Mangoes, Strawberries, Lime juice, and Tequila.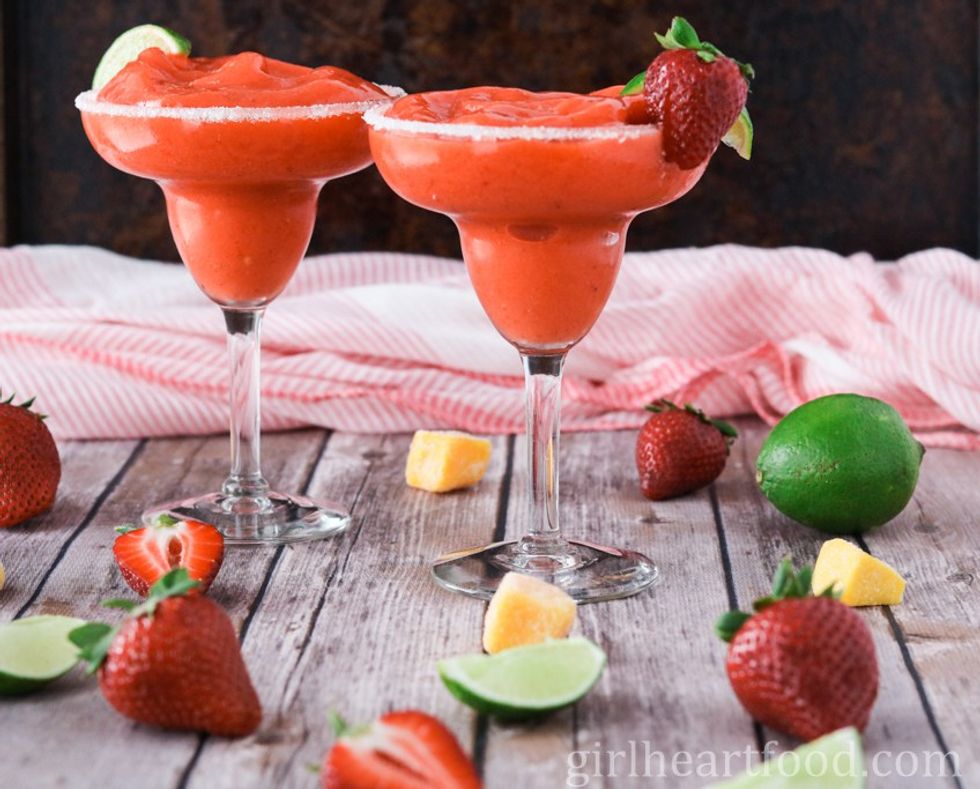 18. Watermelon Wine
Frozen Watermelon, vodka, and moscato, sounds refreshing.
19. Mermaid Water
Because summer isn't complete without wanting to be a mermaid, lime and rum make this dream happen.
20. Mango Strawberry Fishbowl Sangria
Wine, Rum, Fruit and Soda, what more do you need?
21. Spicy Grapefruit Margarita
Grapefruits and jalapenos? Perfect combo.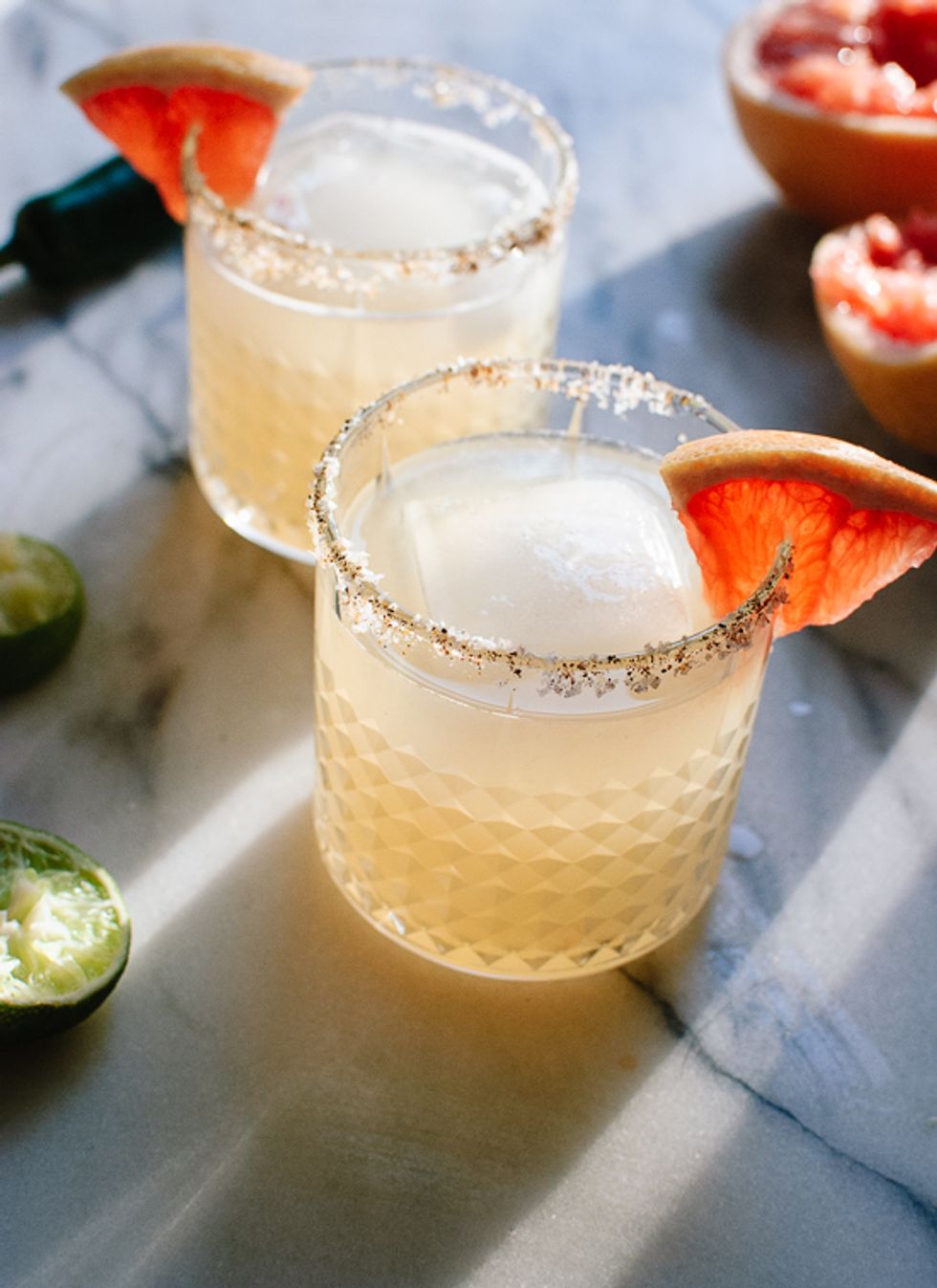 Please Drink Responsibly.
Never Drink and Drive.
All recipes are changeable to add your favorite fruits!