As a follow up to my article "2016 Hip Hop Thus Far" I figured I'd do a follow up piece. Since I posted the original article a lot more music has came out, and also some projects I just kind of slept on that I'd like to talk about now. This year was pretty much a shit show, but at least good music survived. Through the political catastrophe, global events, and overall a stressful year as a whole we got to indulge in some prime Hip Hop and R&B. I've said this before and I'll say it again, every year Hip Hop is getting stronger, and catering to every demographic, as well as feeding long time Hip Hop Heads. I'll go through it with the same format as the other article, and feel free to comment and tell me how wrong my opinions are. I'll try not to go too in depth to the ones I've already talked about, so thanks for reading, and I know it seems like a meme at this point that my Travis article is dropping soon, but I promise I'm working on it.
"4 Your Eyez Only"- J. Cole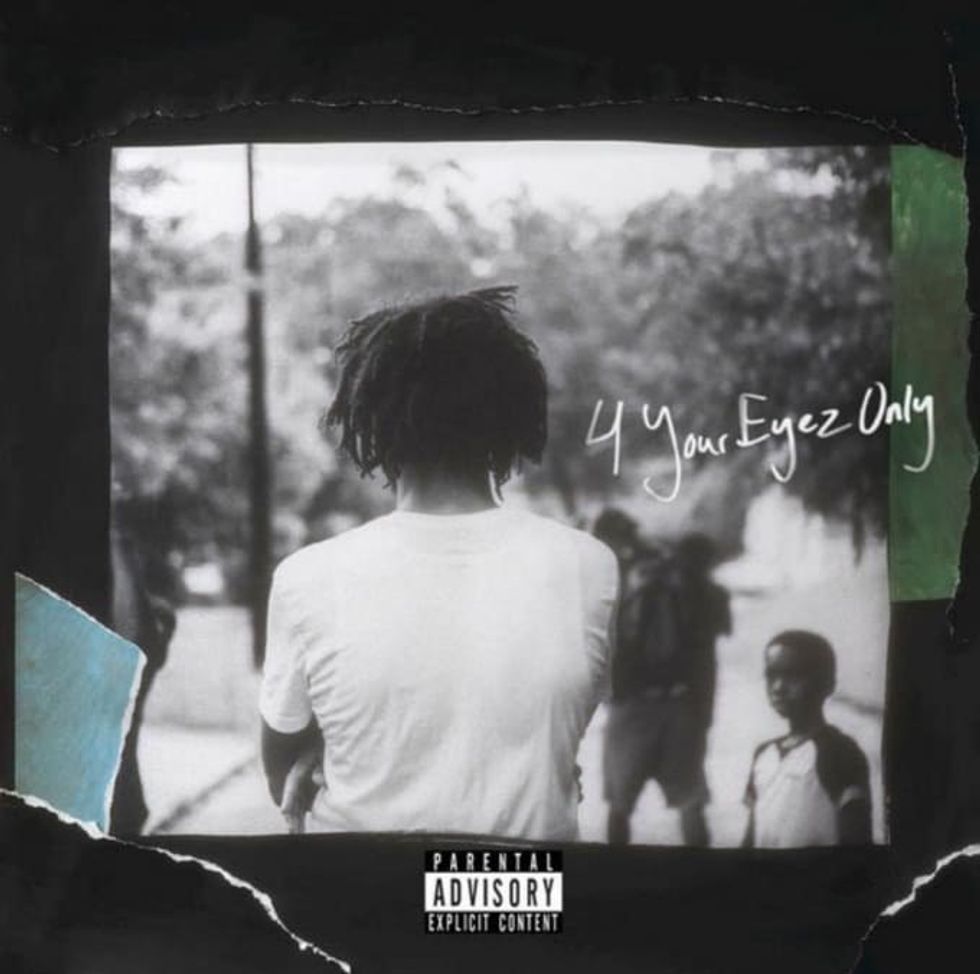 Depending on who you are this may be a controversial choice, but for me it was a no brainer. Sure I've been a Cole fan for as long as I've listened to Hip Hop, but there's a reason for that. He drops consistently incredible music, and much like us as people, his music grows more each year. With each new addition to his musical catalogue he's gotten grittier, and has produced more lyrical music diverging from the typical 'money, hoes' approach (not insinuating that's a bad thing, just not everyone's cup of tea). What can I say about this album? It certainly tells a compelling story, but it's an emotional journey with beats that seem made for only Cole (excluding "Deja Vu" but that's a story for another time). "Immortal" is one of my favorite tracks of the year as it greatly parallels the life of someone who chose drugs and crime, and those who don't without dehumanizing those took a different path. At only ten tracks long, he packs a lot into this project. Some other favorite songs for me were "Neighbors", the title track "4 Your Eyez Only", and "She's Mine" (Part 1 and 2).
"Birds In The Trap Sing McKnight"- Travis Scott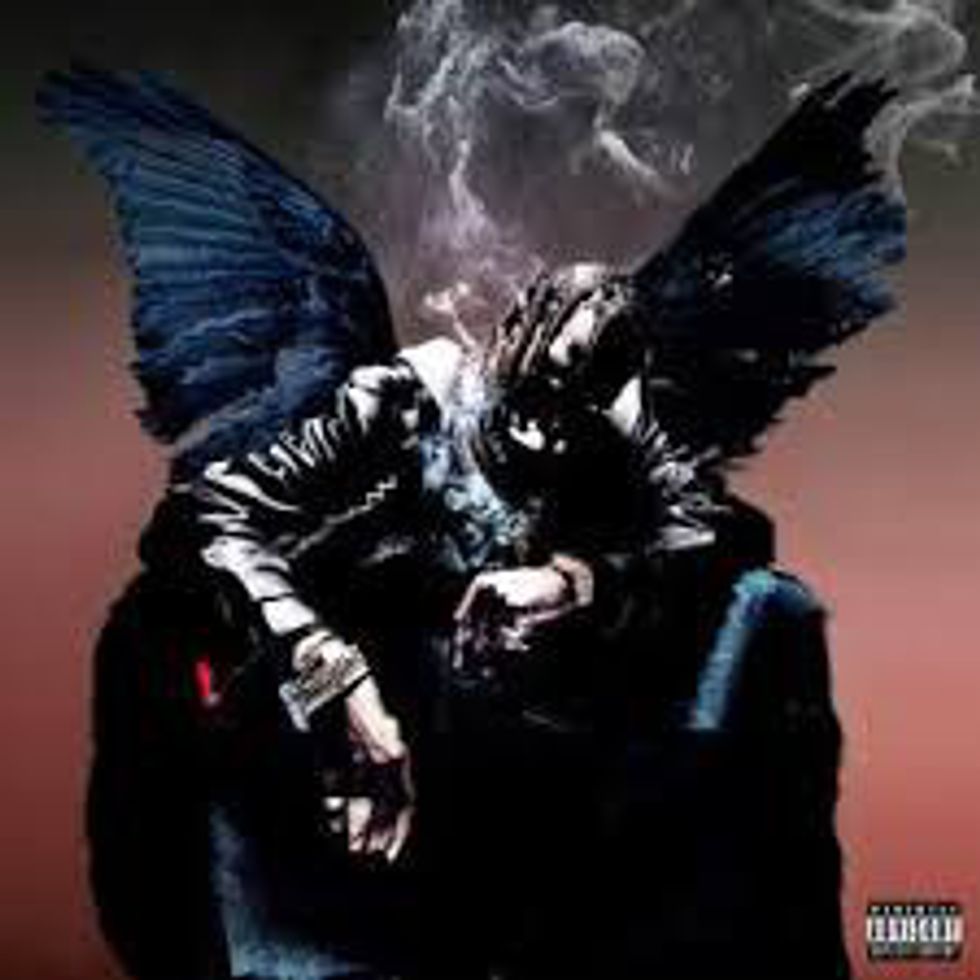 I'm gonna start by saying this isn't as good as "Rodeo." Rodeo was a perfect album in my eyes, but that being said this was very close to being a classic for me. There are a few tracks on Rodeo that I'm inclined to skip, but for this project it's almost a start to finish album. The track I'll skip on this one is "guidance" but excluding that track, the whole album is a straight banger. From the start with "the end" when Andre 3000 hops on the track I knew I was sold. Obviously there is some bias since I'm a huge Travis fan, but even for a first time listener this album has a lot to offer. Like I said in previous articles the mixing could be better, and some extra tracks from "Days Before Birds" could have been added, but if you have a free hour I couldn't recommend an album more to listen too. Some highlights for me would be "way back" (when I heard Cudi in the background vocals a tear may have been shed), "biebs in the trap" which Nav actually kills, "goosebumps" in which Kendrick also kills, and "first take" which Bryson Tiller (you can guess) also kills. Pretty much the whole album all the features add so much to the tracks, while Travis delivers his classic auto tuned, and well constructed (while sometimes corny) lyrics. "stroke my cactus" is my vote for bar of the year.
"Stoney"- Post Malone

"August 26th" was one of my favorite mixtapes of the year, and I've talked about it in the past, and now we finally have Post's debut album. It gets a decent amount of hate nowadays, but that's all dependent on your expectations of the album. If you're looking for groundbreaking lyrics this will not be the album for you. Post Malone besides for some catchy bars has not been known for his insightful lyrics irregardless. If you're looking for a fun album to listen to in your car, or on break at work this is gonna be a great album for you. The feature list is short, but not disappointing, the production has a mix of early country influence on a few tracks but for the most part poppy and vibrant and pleasing to the ears, and the lyrics are fun and catchy, as well as the hooks being repetitive (not exactly a bad thing) and will be stuck in your head for the foreseeable future. Overall it's a decent album that I enjoyed heavily that I felt deserved some spotlight. Some of my favorite tracks are "No Option", "Congratulations", "Big Lie", and "Fall Apart", but for the most part I enjoyed the whole album.

"Cozy Tapes: Vol. 1 Friends"- A$AP Mob

One of the best group tapes this year, and probably the last five years ("Bankroll Mafia" is the only one that comes close) this tape was just a great listen. Extremely fun, good and catchy production, and overall great bars throughout the whole project. A$AP Rocky delivers exceptionally as would be expected, and suprise stand out for me was some of A$AP Ant's lyrics. I've been known to hate on A$AP Ant in the past, regardless of his home city of Baltimore which is usually enough for me to give a try for an artist, but I hated Ant for so long. He redeems himself in this project. The features from Yachty, Skepta, etc. fit well in the project, and at this point I just can't wait for Vol. 2. Standout songs would be "Young Nigga Living", "Put That On My Set", "London Town", "Telephone Calls", and of course "Bachelor."

"FREE 6LACK"- 6LACK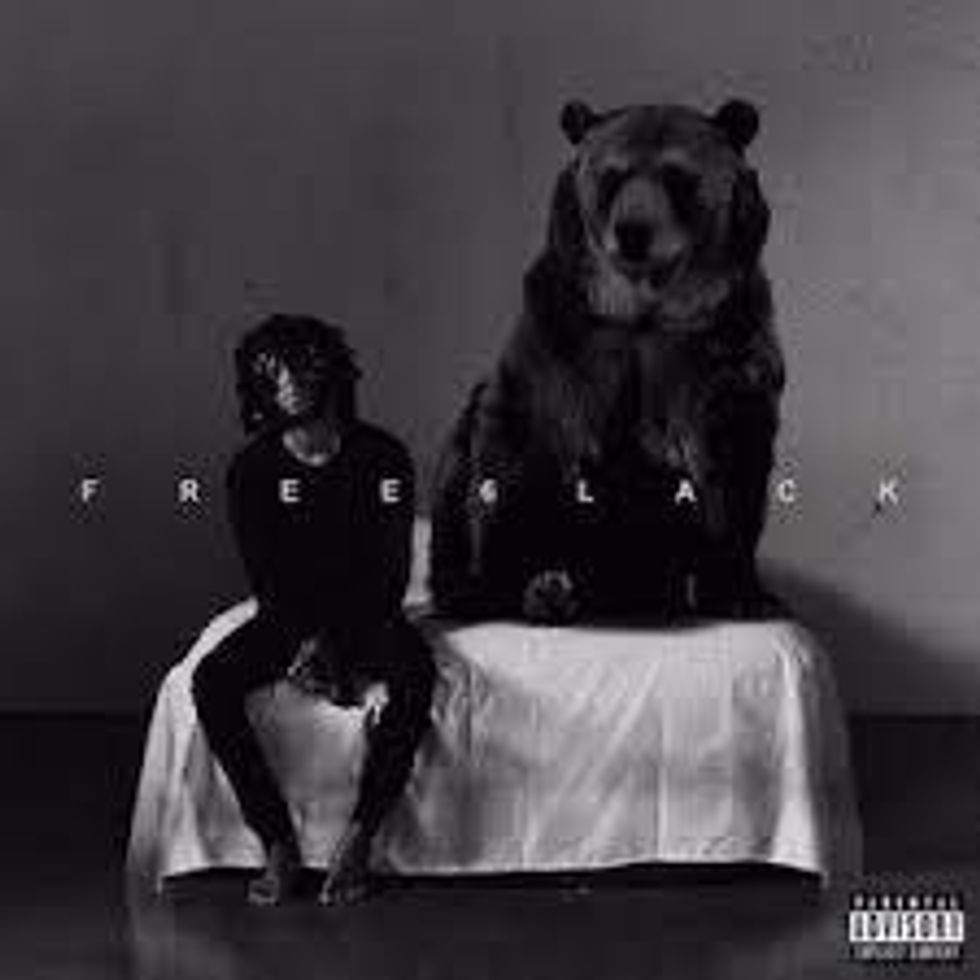 For the purpose of simplifying 6LACK's name, I'll just be referring to him as Black as that's how he pronounces it. This one came out of nowhere for me. If you browse Reddit, he posted an AMA a little while ago promoting his album, which is what lead me to take a listen. R&B has became a little over saturated with a lot of artist's sounding the same, but Black has taken his own style, and decent production and made a really solid debut album. For sake of comparisons, he has a similar effect as Bryson Tiller, but that's just for the sake of comparisons, not to say he's a clone of Tiller. The first three tracks of this project were some of the best to introduce an album this year. "PRBLMS" his biggest single takes the cake on this project. Followed by "Ex Calling" and one of my favorites "Rules." It has what you'd expect from the genre, ex's, money, personal struggles, but this project feels much more authentic and genuine than say Tiller's debut album "Trap Soul." I recommend this album heavily, and can't wait for more projects to come from Black (For the record I liked "Trap Soul" too).

Obligatory honorable mentions goes as follows: "Kairi Chanel" by Dave East, "Passion, Pain, and Demon Slayin" by Kid Cudi, "Starboy" by The Weeknd, "DC4" by Meek Mill, "Bobby Tarintino" by Logic, "The Healing Component" by Mick Jenkins, and one song off "Views" by Drake. "Feel No Ways" was actually a pretty good song (the link will take you a deconstruction of the song, pretty intreasting). Once again, I'm probably missing some projects, so let me know what I left out. If you need me I'll be listening to the new Migos project. Stay woke y'all.