This is in no particular order - these are just a few places that make Wichita Falls special!
1. The Yard, Wichita Falls Food Park

Photo via Facebook
This artsy food park opened in downtown Wichita Falls on May 28, featuring five full-time food trucks and live entertainment on the weekends. This park has opened dozens of part-time jobs, both in the food trucks and as park staff. I'm definitely going to check this place out when I'm back at MSU. This place looks awesome!
2. Lake Arrowhead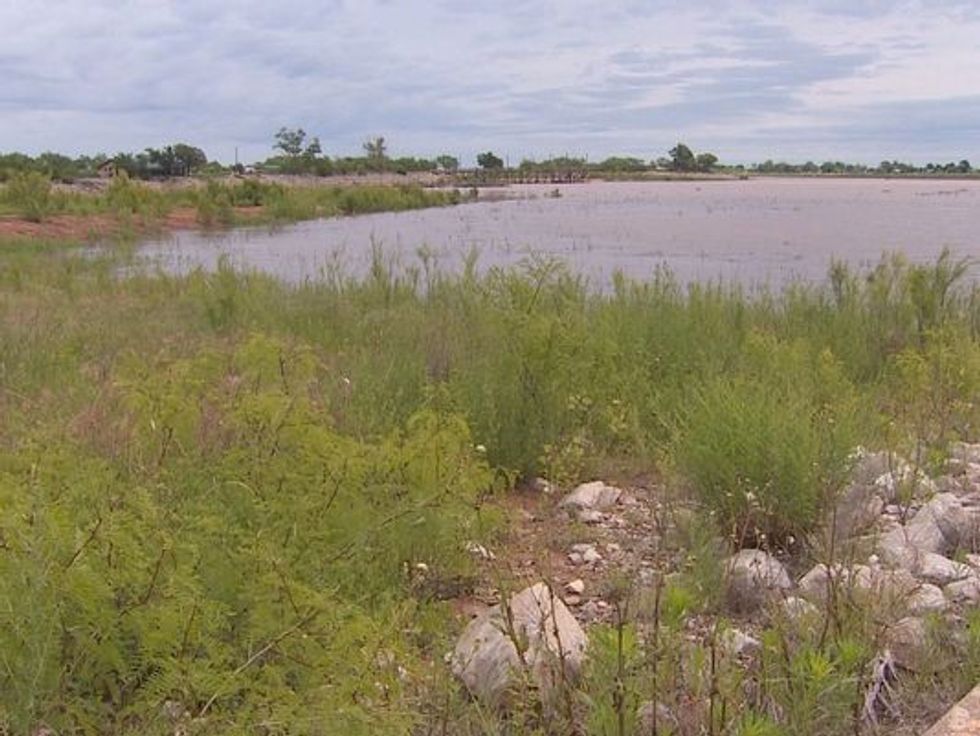 Photo via Google
This beautiful lake finally reached normal water level after the recent monsoon-like rains Wichita Falls received. Even during the drought, this peaceful area made for a great place to study, go on a date, or just relax and enjoy Texas.
3. Sevi's Burrito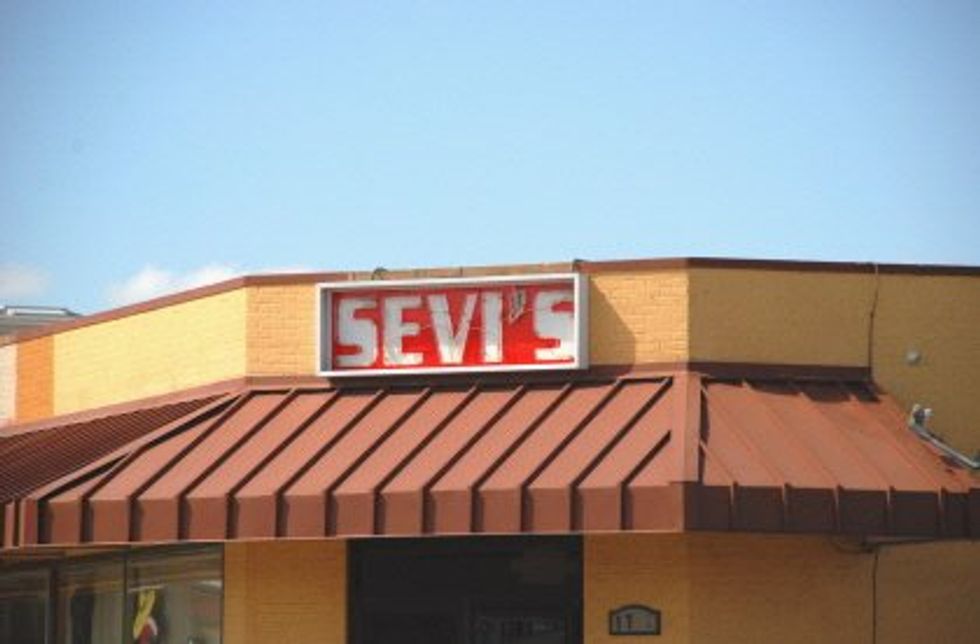 Photo via wichitafalls.org
Severiana Sanchez (aka Sevi)'s famous local Mexican restaurant is a must-try for any visit to Wichita Falls. This delicious restaurant is known for it's Wichita Falls flair and massive burritos - you're definitely getting what you pay for here!
4. River Bend Nature Center

Photo via RBNC's website
The River Bend Nature Center is a non-profit organization organized to "connect people to the natural environment of Texas," as listed on their mission statement on their website! This beautiful place is 20 acres wide, containing these attractions: Bryant Edwards Learning Center (Exhibit Hall), Ruby N. Priddy Butterfly and Nature Conservatory, Peyton's Place (Butterfly Enclosure), Nature Trails and Wetlands, Rotary North Library, Nature Gift Shop, Elizabeth Prothro Pavilion, J.S. Bridwell Terrace, and United Children's Garden. They host various camps and clubs throughout the year, combining education with nature for the residents of north Texas and southeastern Oklahoma.
5. Humane Society of Wichita County

Photo via Google
This one's for the animal lovers. There are some seriously adorable dogs and cats here! It's the perfect place for volunteering and/or community service, too. They're always looking for help and donations (plus, you get to play with puppies and kittens). They say happiness starts with a wet nose and ends with a tail, so go bring some happiness to your life and visit the humane society.
6. The Falls at Lucy Park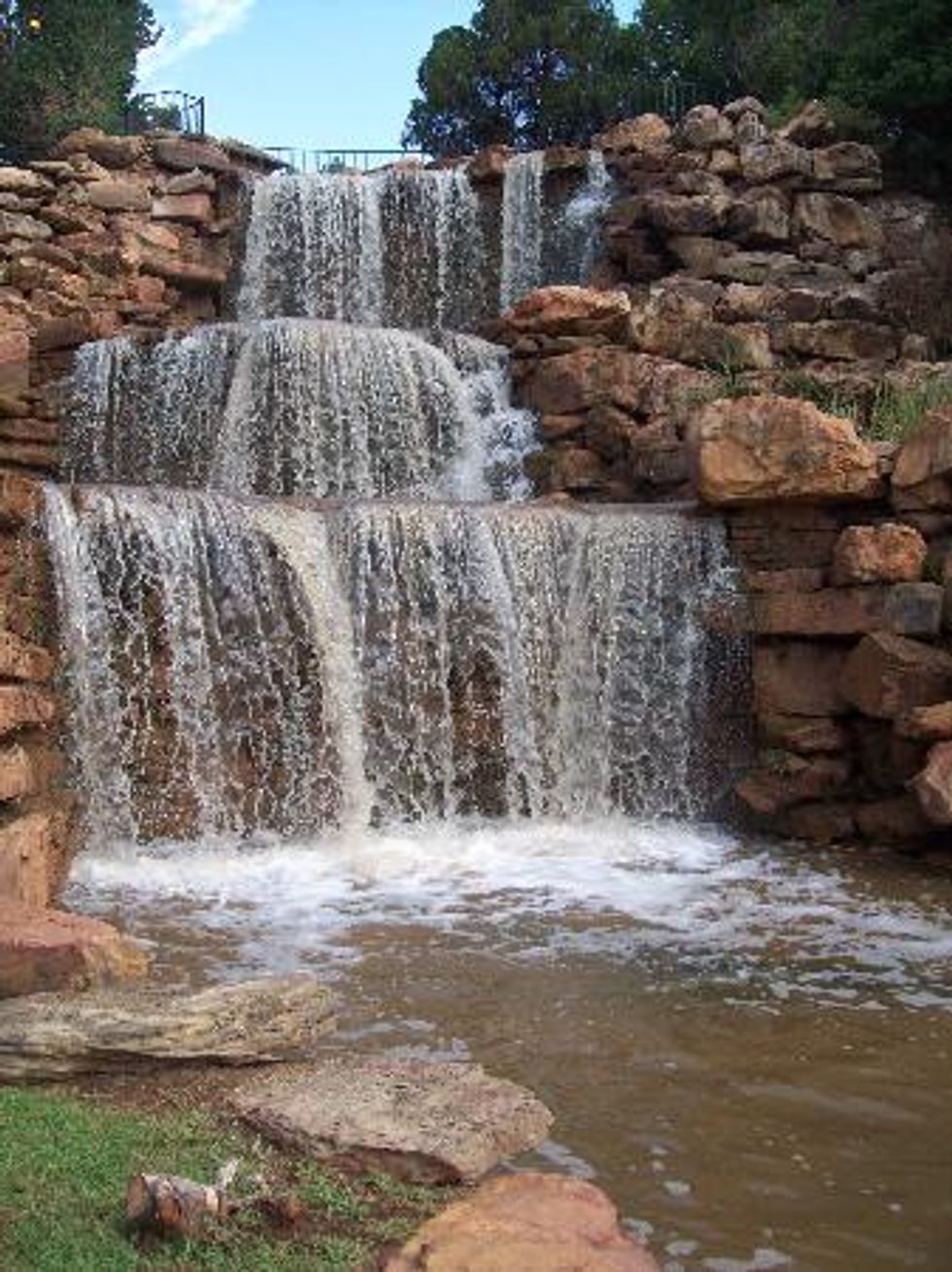 Photo via Google
These 54-foot man-made falls replaced the city's original falls after they were washed away in a flood in the 1800s. Located in Lucy Park, their breathtaking beauty creates the ideal venue for photo ops. It's also the site of many outdoor weddings. The Falls are almost a requirement to visit because they are the reason for the city's name!
7. The Plex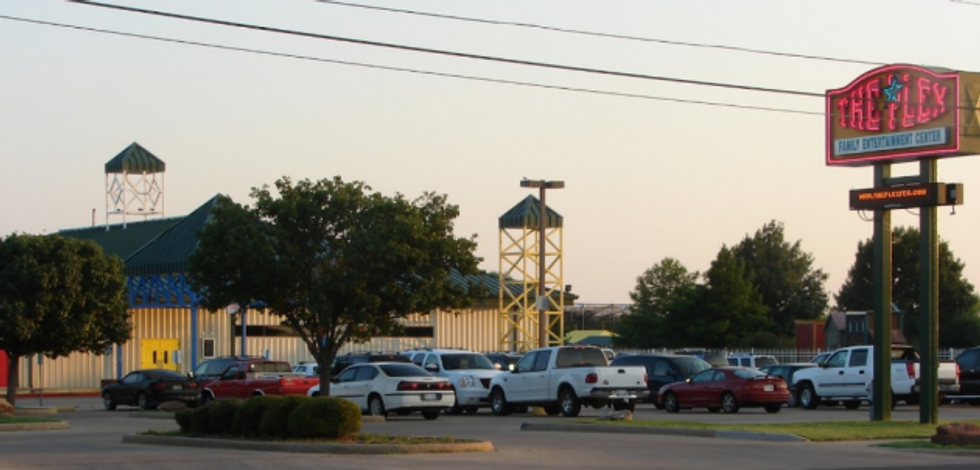 Photo via Google
According to their website, The Plex is voted Texoma's best entertainment center and I will wholeheartedly agree! Attractions include: two 18-hole world class mini-golf courses, go-karts, bumper boats, batting cages, video arcade, roller skating, pizza & burger restaurant, large picnic pavilions, birthday party rooms, redemption prize center, kiddie rides, and a big screen TV. I think that's reason enough to give The Plex a chance.


8. 8th Street Coffee House
Photo via Facebook
Located in downtown Wichita Falls, this coffeehouse is a cozy alternative for the typical Starbucks run. 8th Street holds open mic nights every Friday and occasional live acoustic music, announced in advance, and is the only coffee shop AND bistro in Wichita Falls. You can dine-in or carry-out, and if you're in a rush, you can call-in your order and the baristas will have it ready for you when you get there!


9. 922 Indie
Photo via Google
Definitely take a stop by this adorable vintage shop in downtown Wichita Falls. You can find anything from refurbished furniture, retro decor, first edition books, vinyl records, and much more. They often have street musicians playing outside the store, giving it an Austin-like atmosphere. I absolutely adore this little shop and can't wait to make many more trips here!


10. Scott's Drive In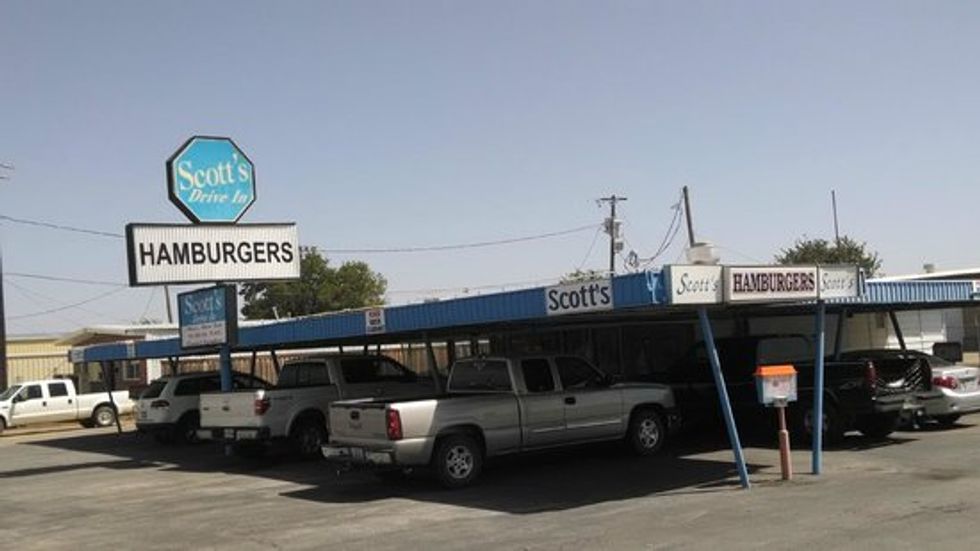 Photo via Google
Scott's is a family owned restaurant that's been native to Wichita Falls since 1960. Famous for their Big Scottie Burger and cherry limeade, I've heard nothing but good things about this burger joint! It even made the top five best burger places on the Texas Burger Stops blog. I have yet to try this place myself (I only heard about it a few days ago), but I can't wait to drag some of my friends along this fall.
11. Willie's Place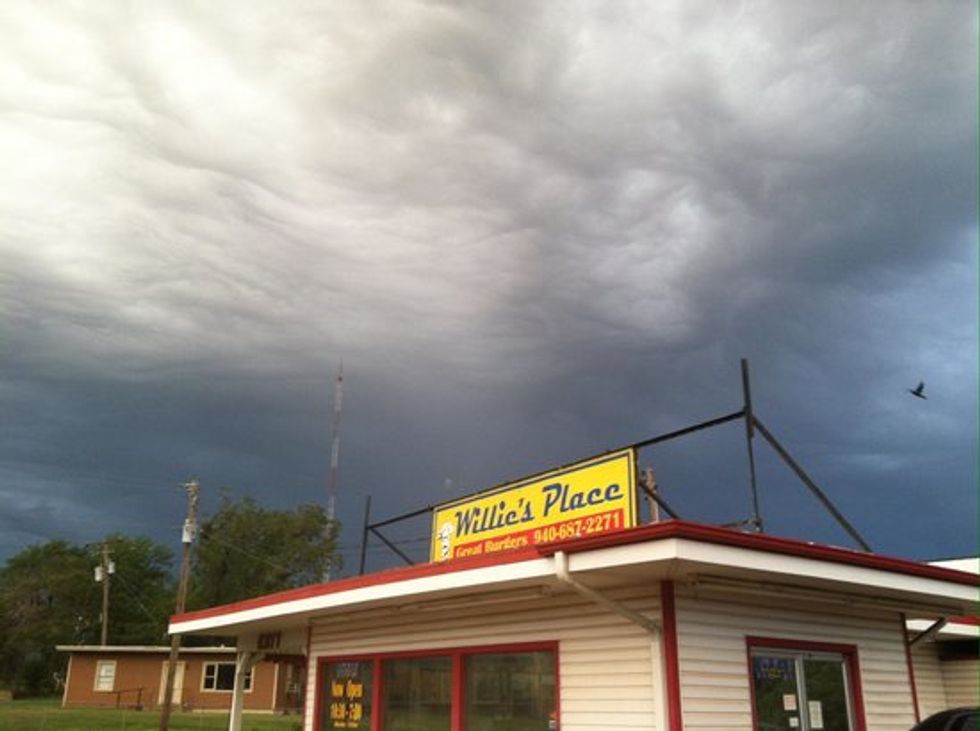 Photo via Google
Wichita Falls's small community atmosphere leads to many wonderful locally owned businesses and restaurants, including Willie's Place! Willie's is known for it's juicy burgers at great prices. They've also got some pretty unique food names on the menu, such as the Chili Willie, Naked Willie, One-Eyed Willie, Psycho Burger, and Wet Willie, to name a few!
12. Gypsy Kit Cafe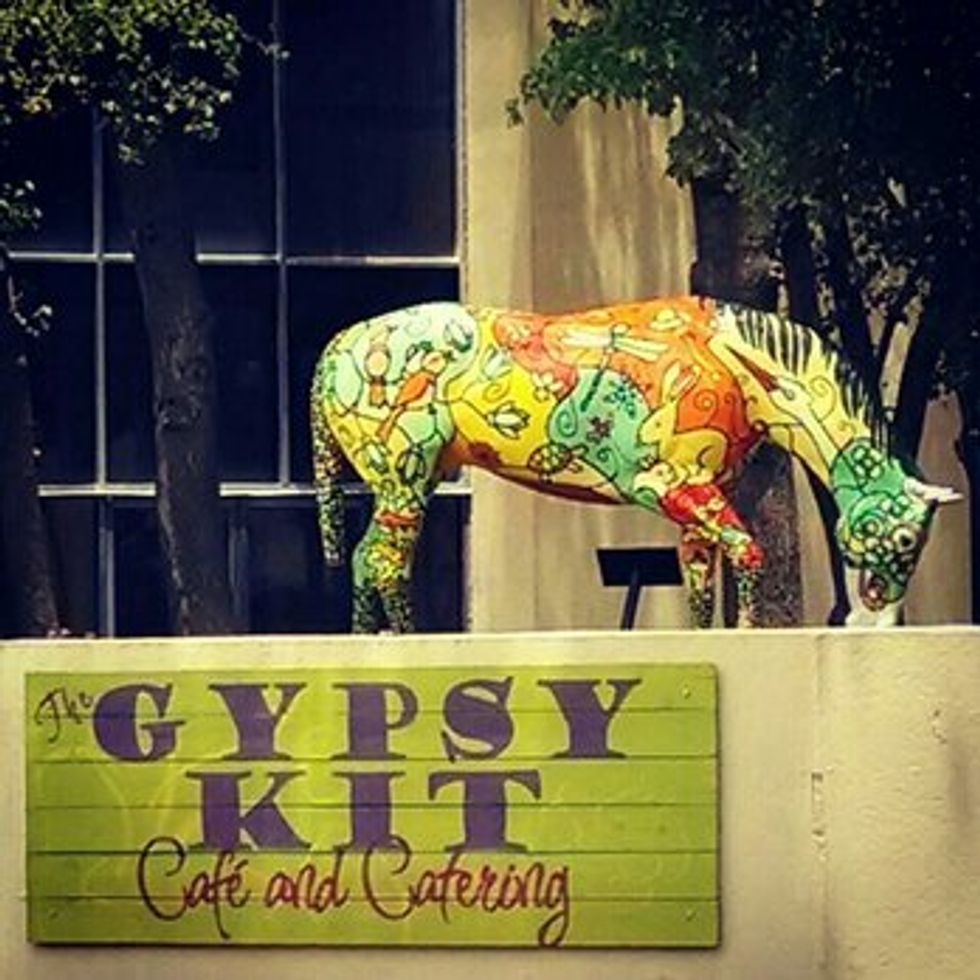 Photo via Google
Another great downtown Wichita Falls restaurant, Gypsy Kit is known for their tacos and bacon kimchi fries! It's unique environment and eclectic menu make for a refreshing change of pace compared to the usual eateries. They also offer full service catering, private dinner parties, and so much more. Definitely put Gypsy Kit on your list (I know it's on mine!).
13. Pat's Drive Inn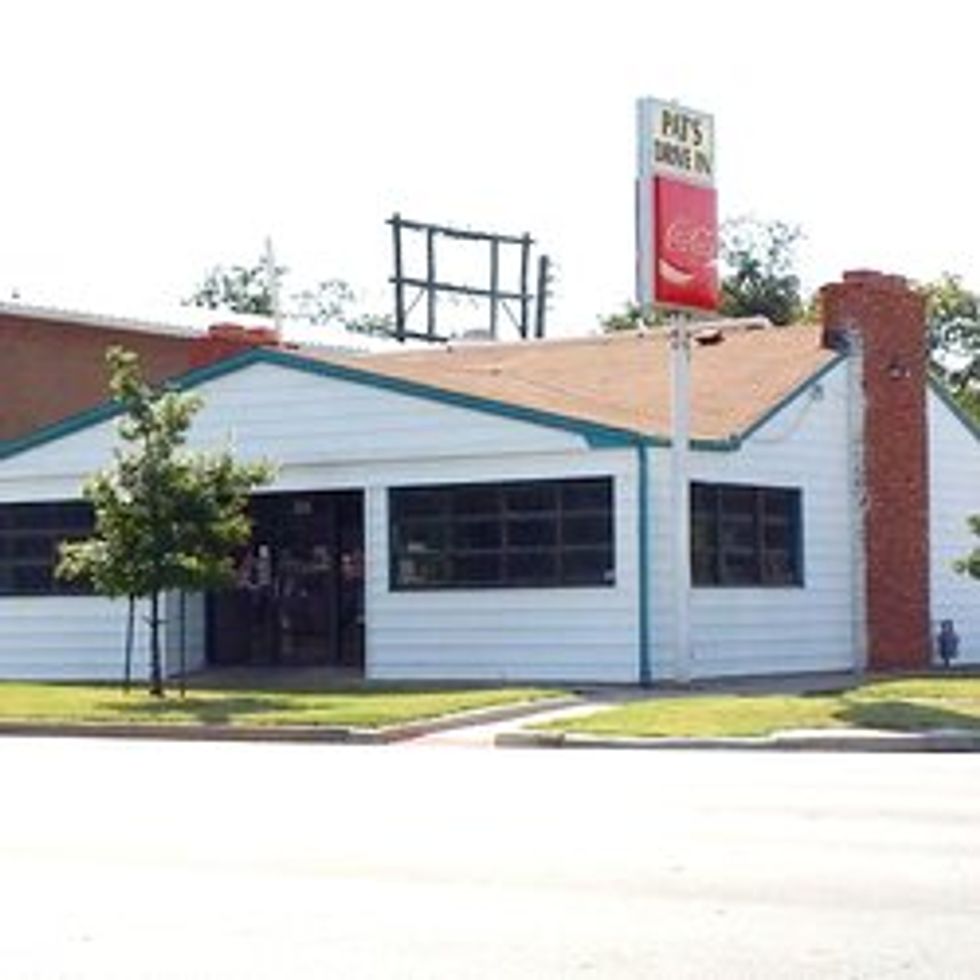 Photo via Google
Pat's family-owned drive inn popped up in Wichita Falls around 1966, and still remains family-owned today. Another well-known burger joint, their onion rings are also extremely popular among local Wichita Falls residents. They hand-make the onion rings, tater tots, and French fries every morning, only adding to the sweet homestyle feel of this amazing place!
14. World's Smallest Skyscraper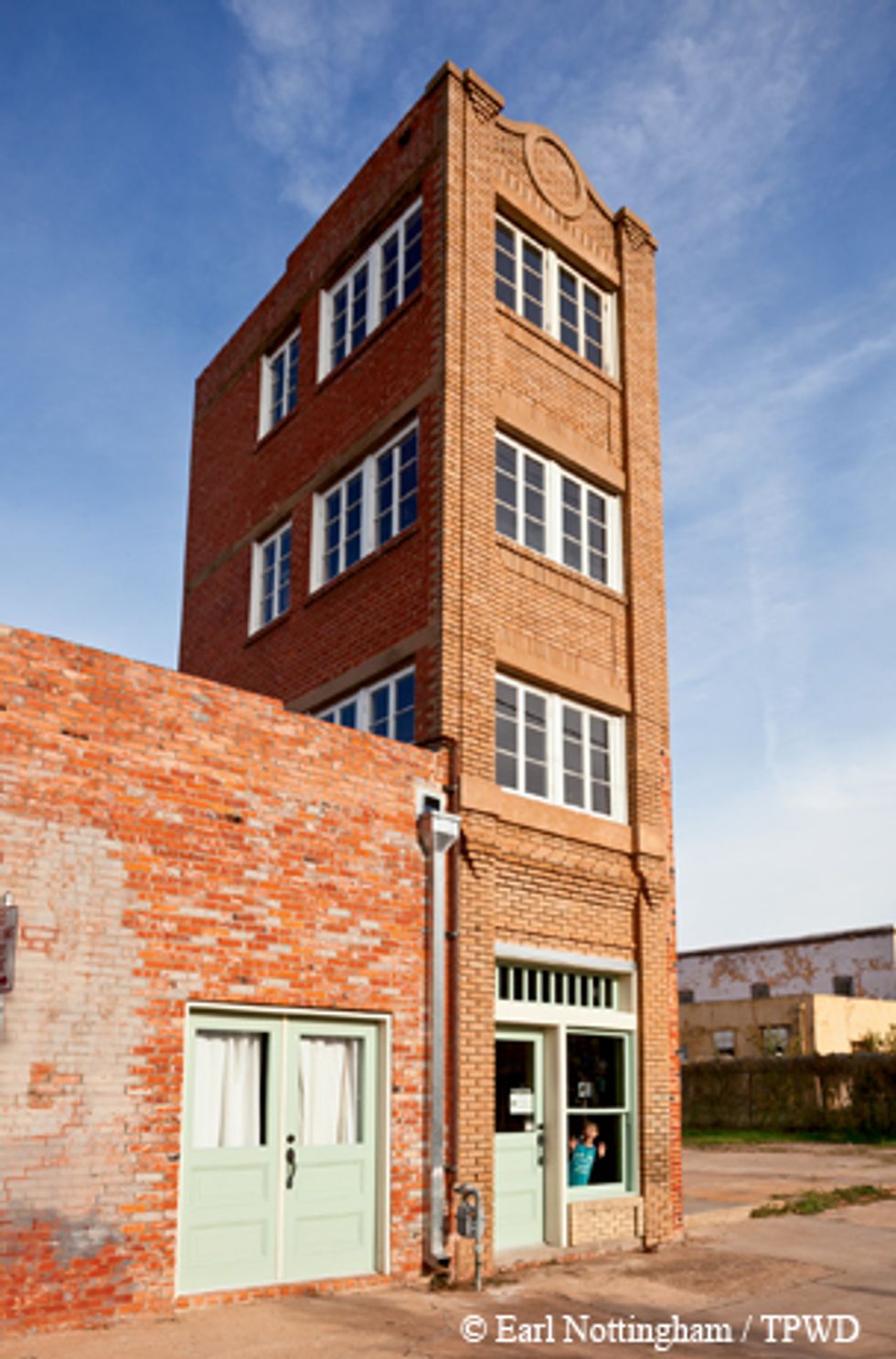 Photo via Google
Actually named the Newby-McMahon Building, this landmark is 40 ft tall and was listed in Ripley's Believe It Or Not! syndicated column as "the world's littlest skyscraper" in the 1920s. This nickname has stuck with the building ever since, despite it not actually meeting the criteria to be a "skyscraper" or even a "highrise," and it's now a part of the Depot Square Historic District of Wichita Falls. This building has been home to an antiques dealership, The Antique Wood, since 2006.
15. Gidget's Sandwich Shack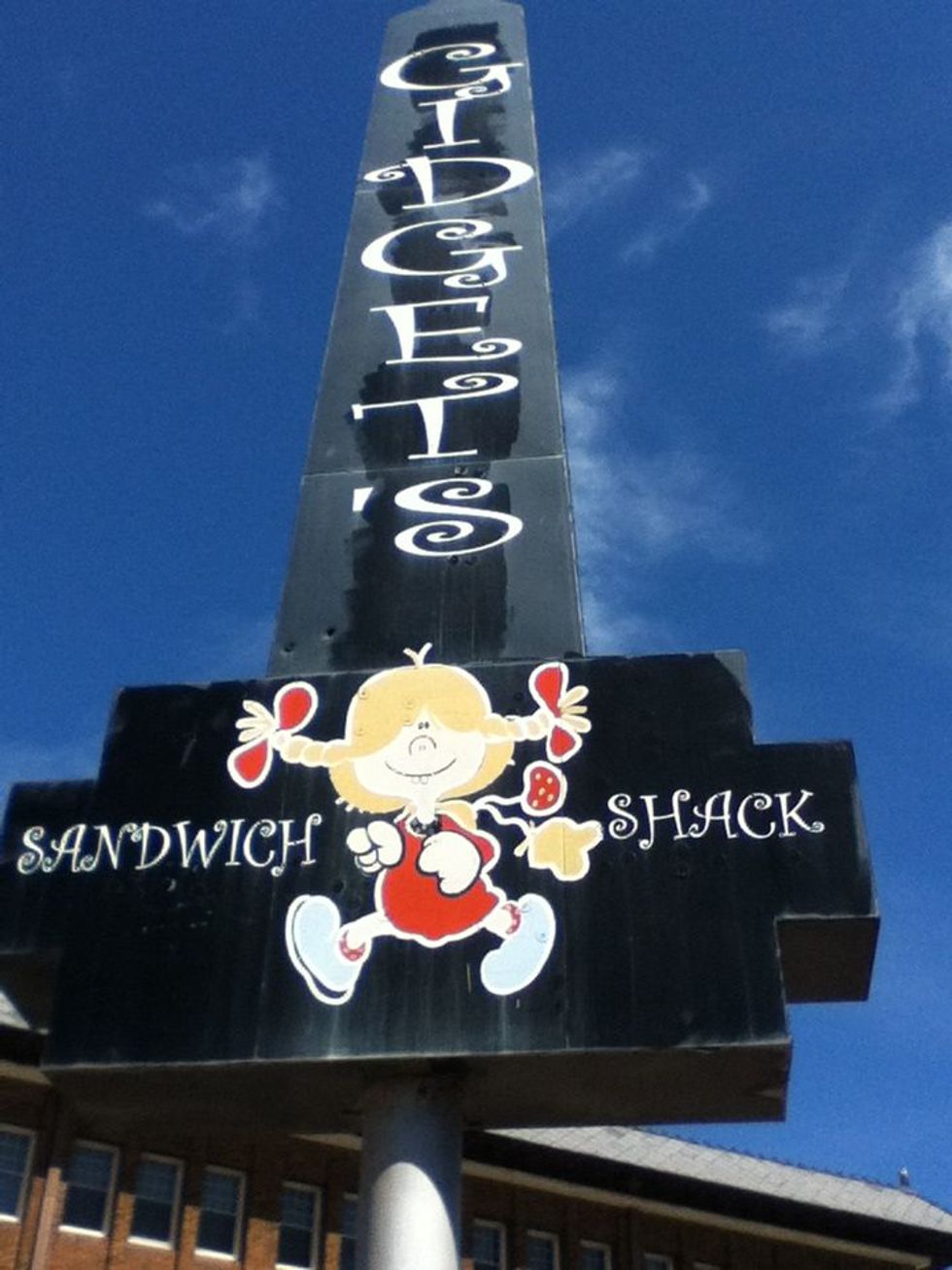 Photo via Google
Obviously known for their sandwiches, reviewers also rave about the friendly staff and 50s-style decor! This is another family-owned and operated restaurant of Wichita Falls, and their menu has a wide variety for everyone's taste buds. One of my friends and I went here for lunch last semester, and she's STILL talking about their chicken tortilla soup!
16. Alley Cat Vintage Mercantile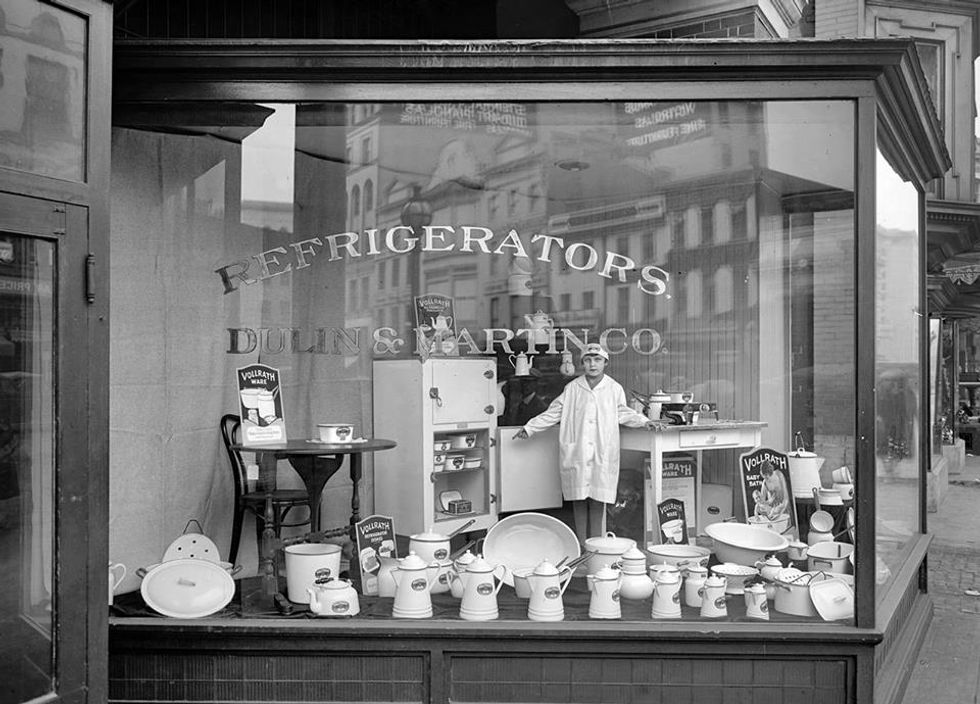 Photo via Facebook
This vintage shop features upscaled and recycled furniture, rare and unusual books, antiques and other vintage items. They often participate in local festivals as well, such as the recent Art & Soul festival this past month! A must-see of Wichita Falls, especially for the thrifters and old souls. Alley Cat is so cute - I've even bought a vintage book from here!
17. The Wichita Theatre Performing Arts Centre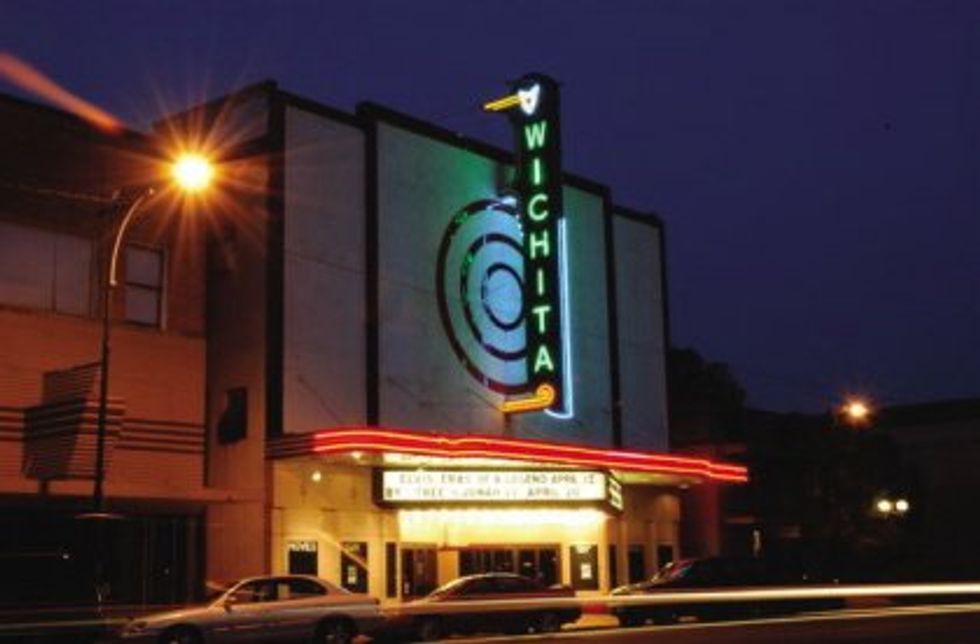 Photo via Google
Along with the previously mentioned Newby-McMahon Building, this theater was also designated a Texas Historic Landmark. Built in 1908, it was originally a vaudeville house, then a movie theater, and now it's a non-profit organization offering a variety of live shows! A few upcoming shows include Highway Men Live, Mary Poppins, and Sleeping Beauty.
18. The Branding Iron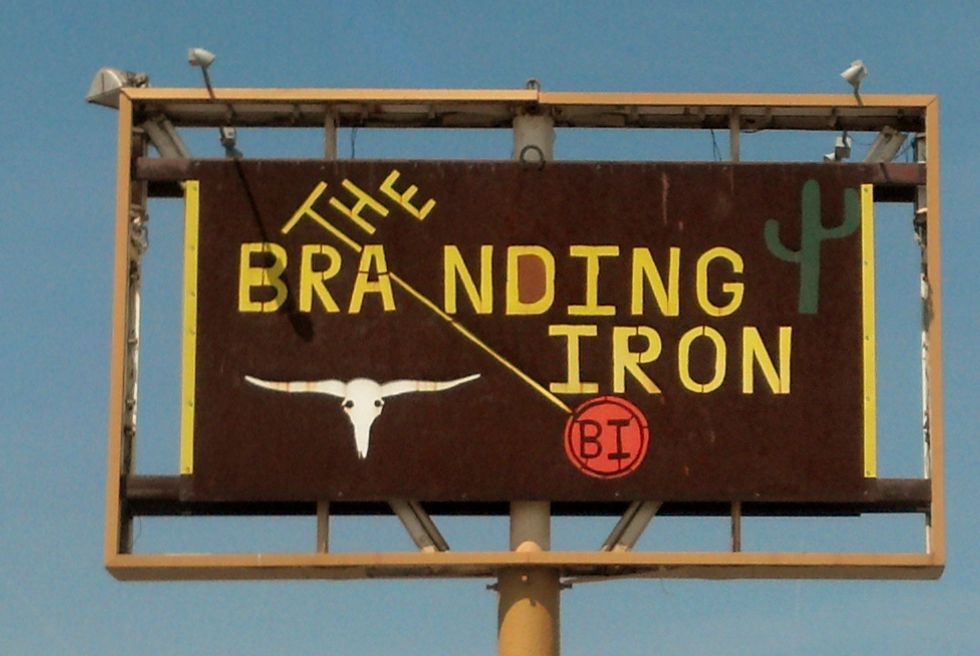 Photo via Google
Definitely try this fantastic barbecue joint! One tip: they only take cash, so make a trip to the ATM if you don't typically carry any with you. They serve cafeteria-style and cut the meat right in front of you, all slow cooked in real smoke. It's been said this place is the "best BBQ in town," so stop in at The Branding Iron.
19. Samurai of Tokyo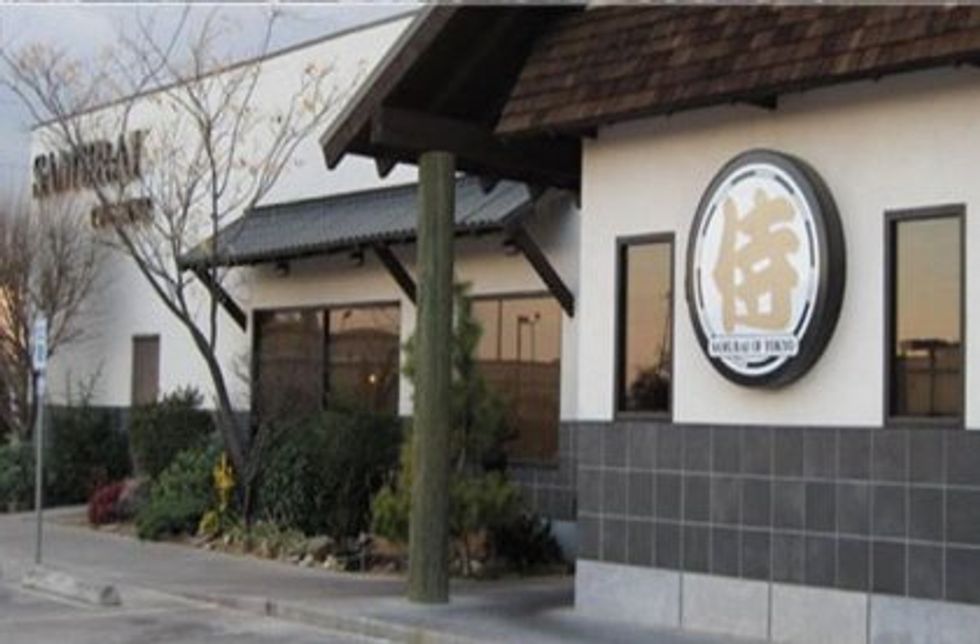 Photo via Google
Samurai of Tokyo has been bringing a bit of Japanese culture to this small town community since 1985. Introducing the first hibachi-style restaurant in Wichita Falls, they've won Texoma's Best for more than five years now. There's a diverse selection of meats to choose from, cooked on a hibachi grill with entertaining presentation by the employees! Totally worth trying, for sure.
20. Midwestern State University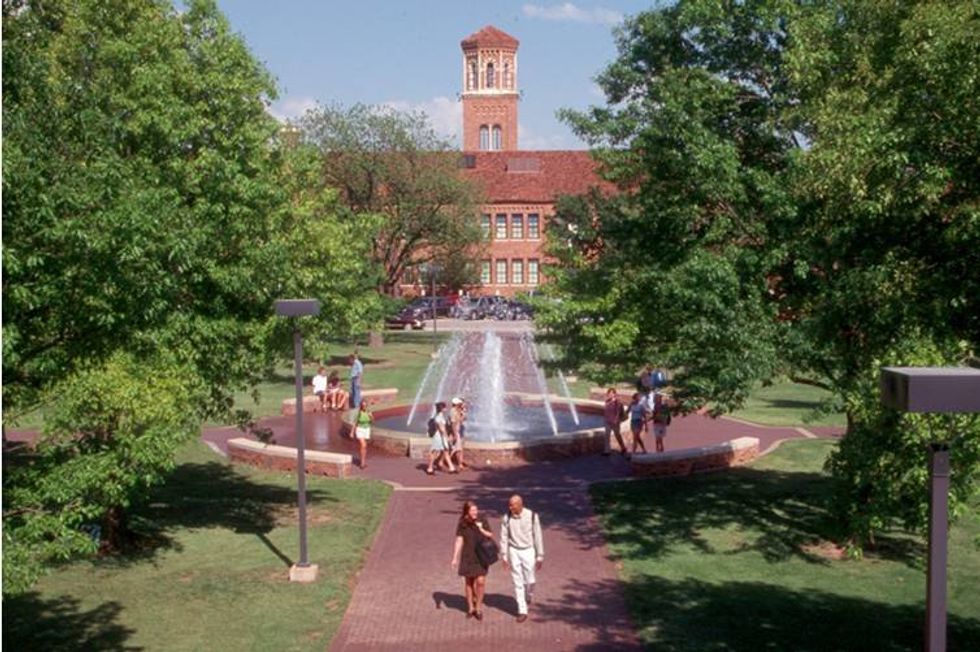 Photo via Google
Last, but certainly not least, is the only public liberal arts college in Texas: Midwestern State University (MSU). According to their website, MSU is home to approximately 5,874 students and is continuing to grow every year. There are tons of different activities hosted here, such as art, music, theater, and sports events throughout the year! It's a great opportunity for locals to see what their students are up to in their college careers.