If you are from South Jersey, you are a unique breed of human who has been blessed with Wawa, pork roll, Philadelphia, beach trips, all-service gas stations, hoagies, water ice, and more. The population of South Jersians can relate to so many things that everyone else in the country can't- this list is just to name a few.
1. It is pork roll, not Taylor Ham.

Let's get this one out of the way first. Every South Jersian knows that "pork roll" is the product — the meat — and "Taylor" is the brand. We don't refer to bacon as "Oscar Meyer." It is literally not even ham, and the word "ham" actually appears nowhere on the Taylor brand packaging. That's all I have to say about that.

2. Wawa is the beloved, convenient, delicious, and sacred place that we worship.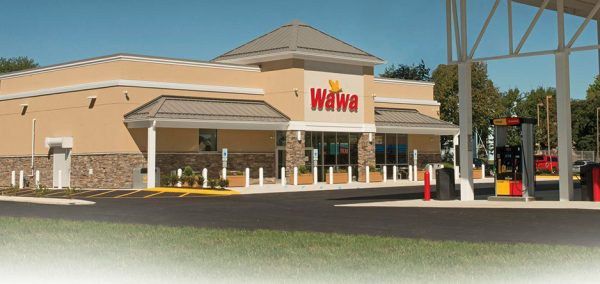 Easily our most common go-to. In fact, you can typically find 4 different Wawa's within 5 miles of you at all times. If anyone closed their eyes and dreamed of the best convenient store possible, it would be Wawa.

3. NYC is cool, but Philly is your city.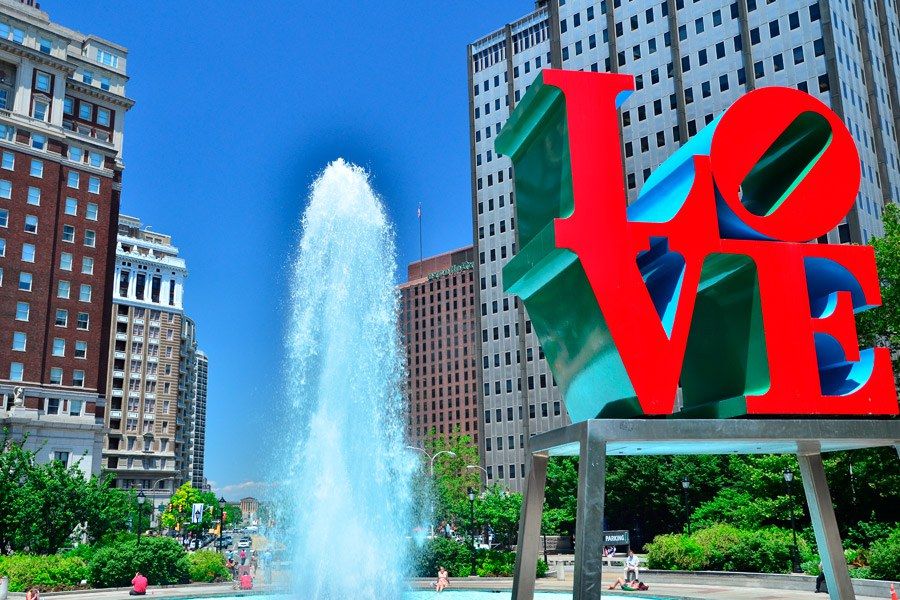 Spruce Street Harbor Park, Independence Mall, Magic Gardens, Center City Sips, cheesesteaks, Graffiti Pier, and endlessly more — Philly gives you everything you could need for a beautiful night and only we know how underrated it is.

4. You probably do not know how to pump gas.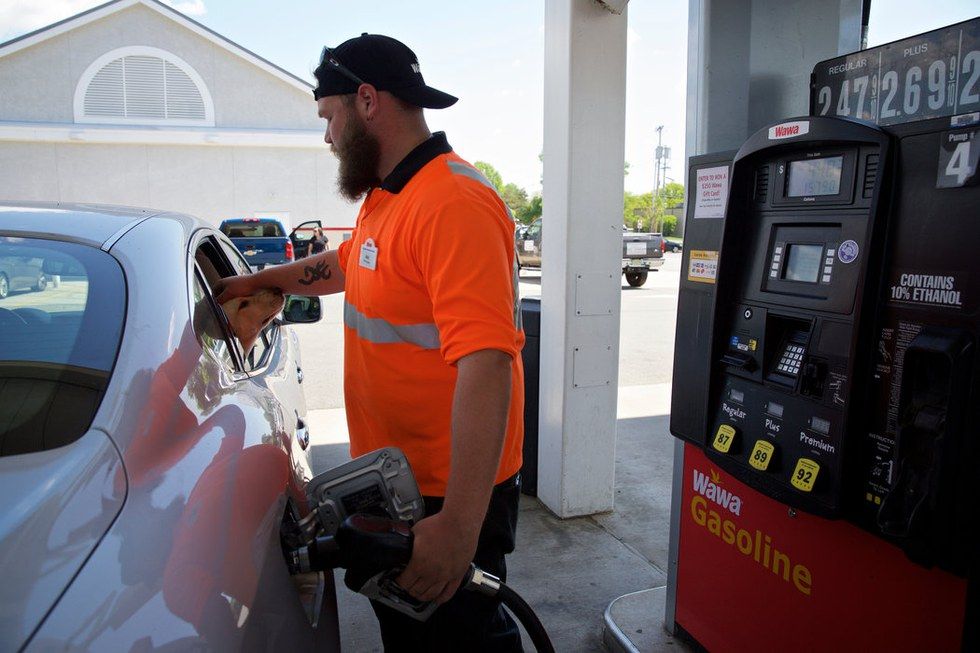 If you have driven out of state, you may have had to figure it out by now, but for the most part, we have the luxury of not needing to know this skill. Fill it up regular, please!

5. A day trip to the beach is your bliss.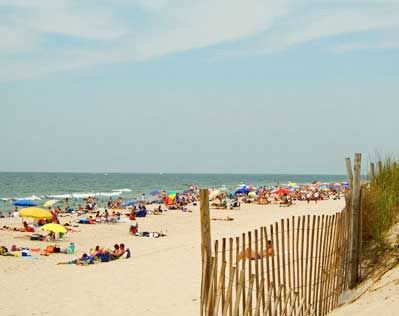 If you're from South Jersey, you have a long list of beach options — and you most likely have a favorite. Between LBI, Ocean City, Wildwood, Seaside, Avalon, Sea Isle, Atlantic City, and more- we are certainly spoiled.

6. Our slang is different.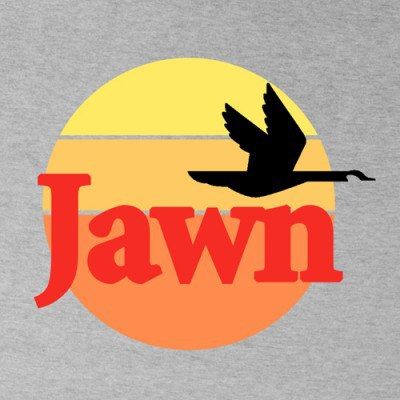 For whatever reason, our vocabulary is quite unique — even compared to North Jersey. Especially among teenagers, we have an abundance of special jargon.

7. It's a hoagie. Not a "sub." It will always be a hoagie.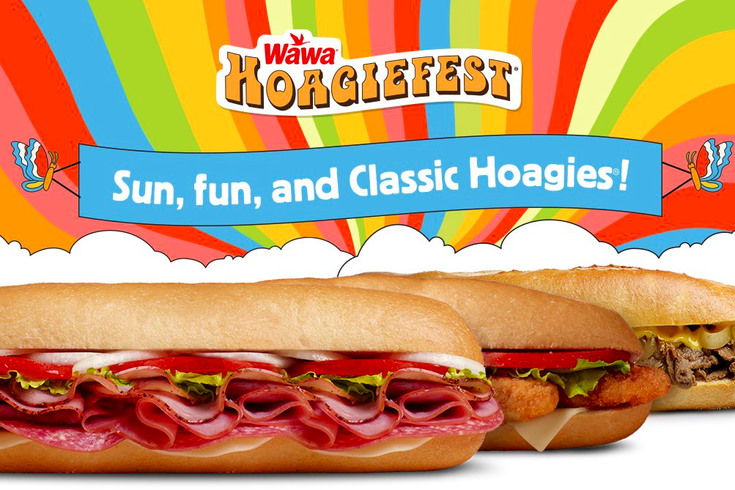 We all love our Wawa Hoagiefest. No one can ever tell us differently — a sub is a submarine boat and Subway is an underground railway system.

8. And people call them "jimmies," not sprinkles. Oh, and it's "water ice" not Italian ice.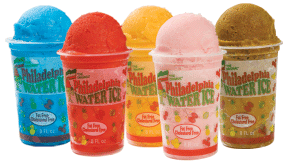 Clearly, we like having our own South Jersian language.

9. You learned to drive with pretty awful road rage.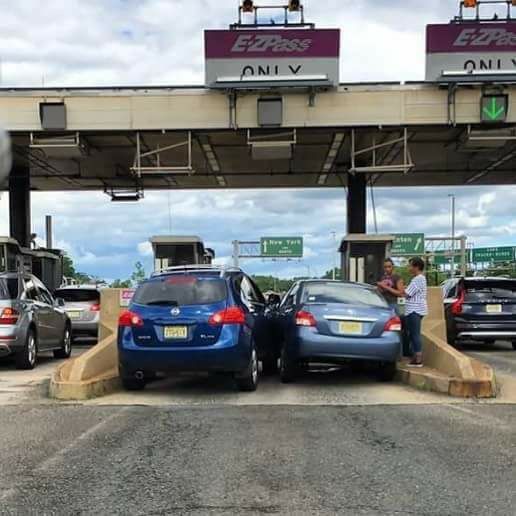 You are surrounded by road rage here, especially if heading toward Philly or New York. It's the land of honking, cutting off and middle fingers. The lovely picture above is from the New Jersey Turnpike.

10. Honestly, you probably dislike North Jersey.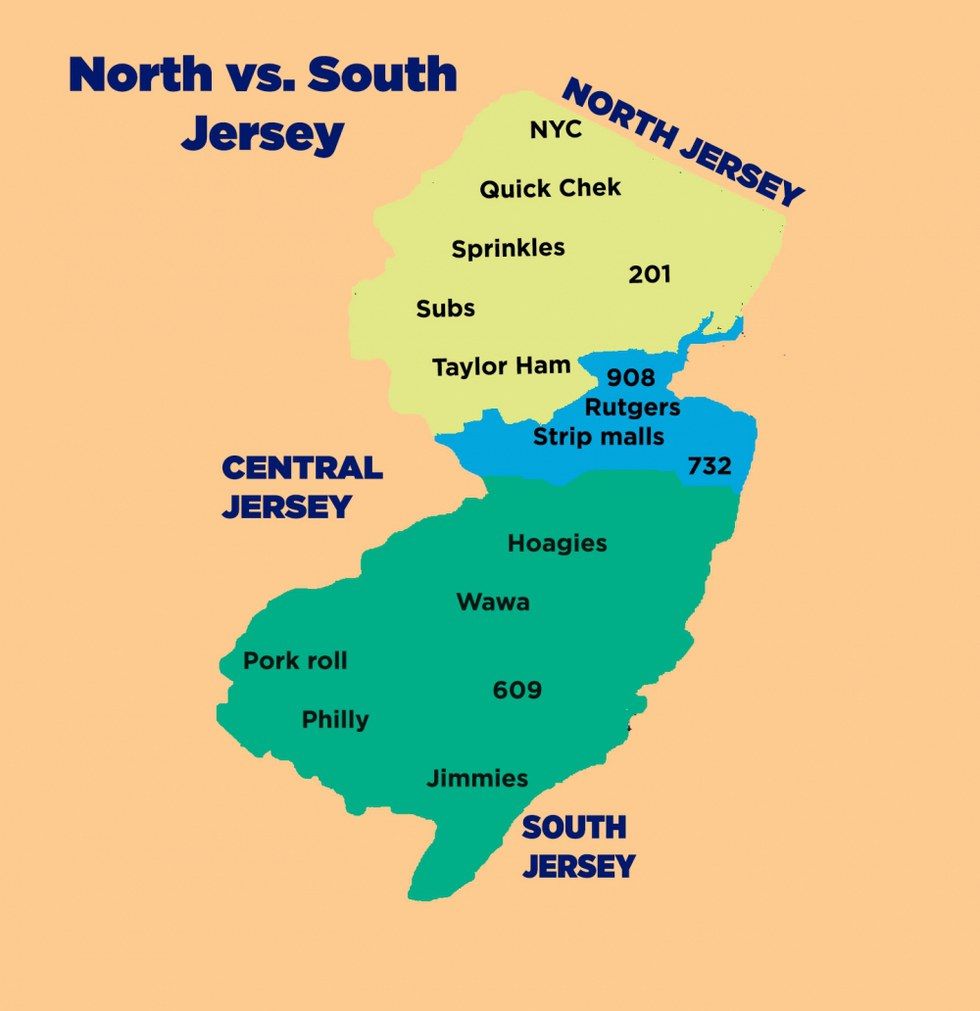 For some reason, Jersey has pretty much segregated itself into two different states. Or three, I guess, if you're someone who counts Central Jersey. The rivalry is real — in fact, any North Jersian reading this has probably physically cringed multiple times by now.

11. Your accent is subtle, but yet pretty distinct.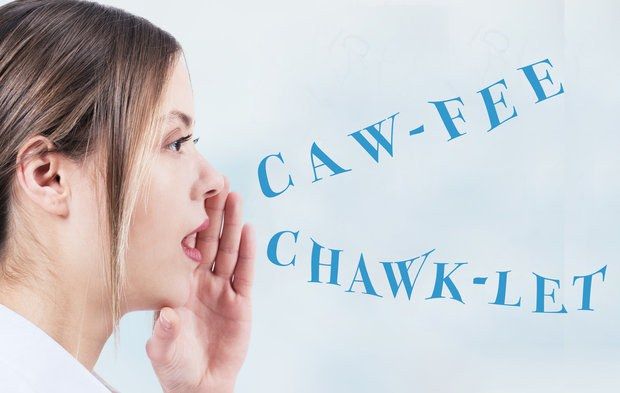 We tend to have an accent on words such as cawfee, wooter, and begel. We certainly do not have a "joisey" accent, but something is still a little off.

12. There is no "New" in New Jersey.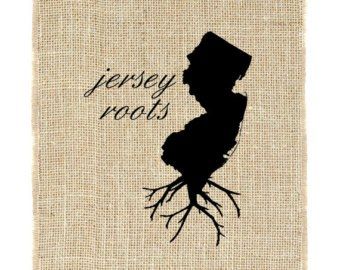 Ok, obviously there is, but as you can tell already within this article, we really do not often use the "New" part. Too much inconvenience for us I assume.

13. You probably make a trip (or five) to BB&T Pavilion every summer.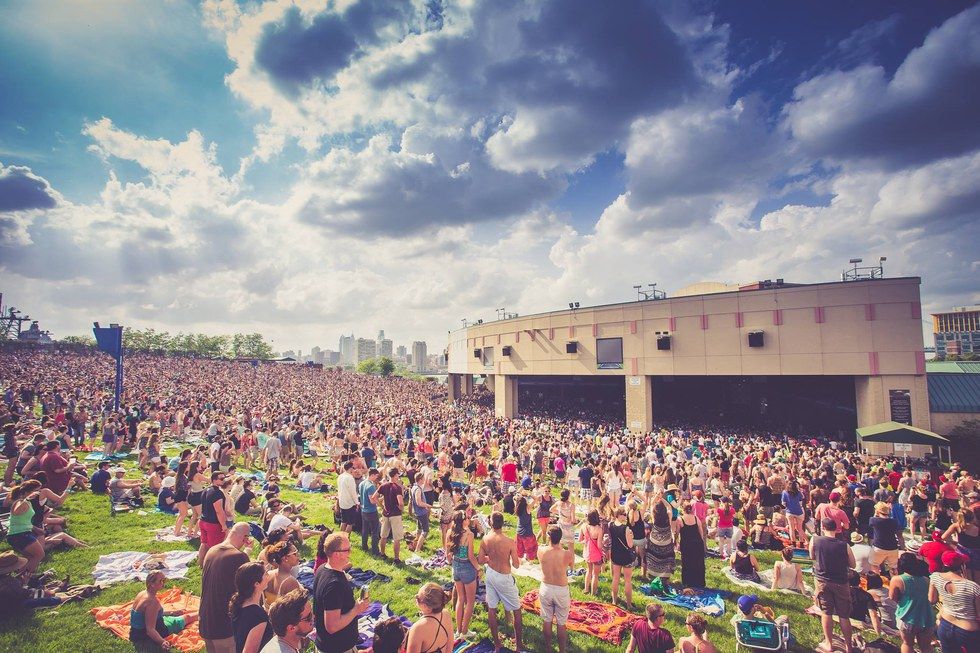 Or "Susquehanna" as the more original concert-goers will still refer to it as- the lawn is basically the best place to be (except when you lose all your friends and have no service). It's also usually a high school reunion to see all your hometown friends on break.

14. You have everything you could want within driving distance.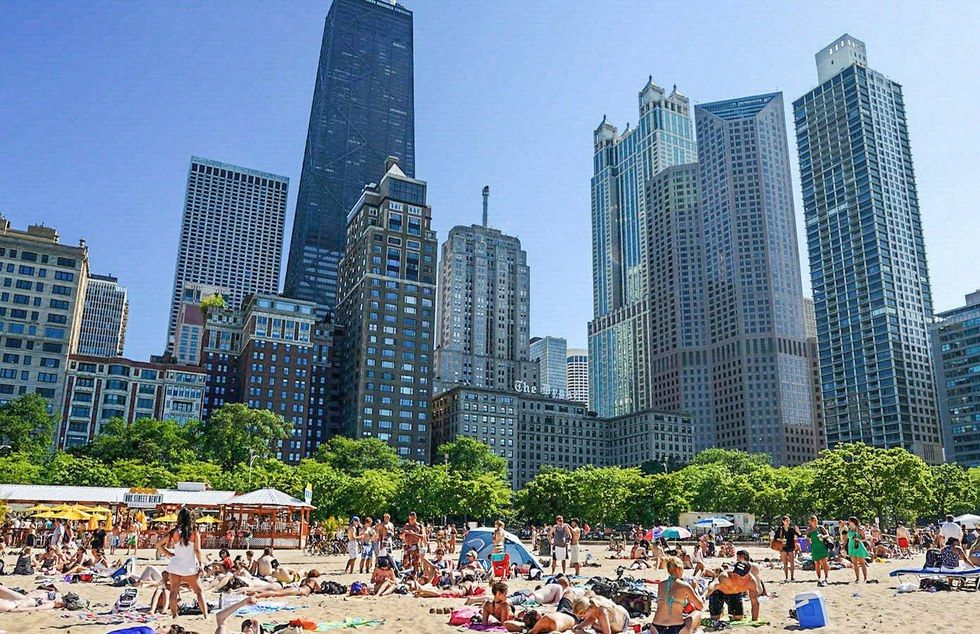 Philly one way, or the beach the other way, or NYC another way, or even the Poconos when you need some mountains and skiing. We've got everything.
15. The weather is dramatic and bipolar.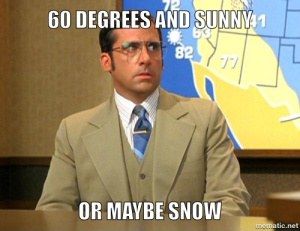 One day could be sunny and 75, and the next it could be snowing. The concept of specific seasons is iffy.

16. You probably describe where you live in reference to Philly or Cherry Hill.

When an out-of-stater asks you where in Jersey you are from, you most likely give a response along the lines of "just outside of Cherry Hill," or "about half an hour from Philly."

17. You live within 20 minutes of multiple different malls.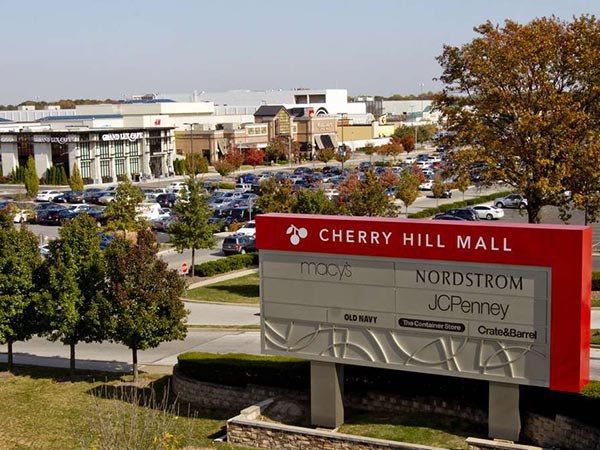 You will be able to find multiple decent shopping malls anywhere you are in South Jersey- a real convenient blessing.

18. You most likely know at least 10 people that go to Rutgers.

Being our biggest and most popular state school- you are guaranteed to know a good handful of people that found their way there after high school.
19. Lastly, you are proud of our little "armpit" corner of the country.

As much as we may talk bad about it and complain about wanting to leave, we know it'll always be home. South Jersey breeds a special type of person.