Much like Owen from "Jurassic World," I would love to raise raptors and spend time feeding, training, and bonding with them. However, it's not new news that dinosaurs are extinct and not making appearances anytime soon. If you wait for the release of every new "Jurassic World," (yes they are all the same, yes we know, no, we don't care) and are on the edge of your seat in the theaters, then these are 16 perfectly random things to bring a little bit of your dream job into your life that aren't the cliché movie T-shirts you see everywhere.
Click on the image if you wish to be taken to the site to purchase.
1. This towel/toilet paper holder.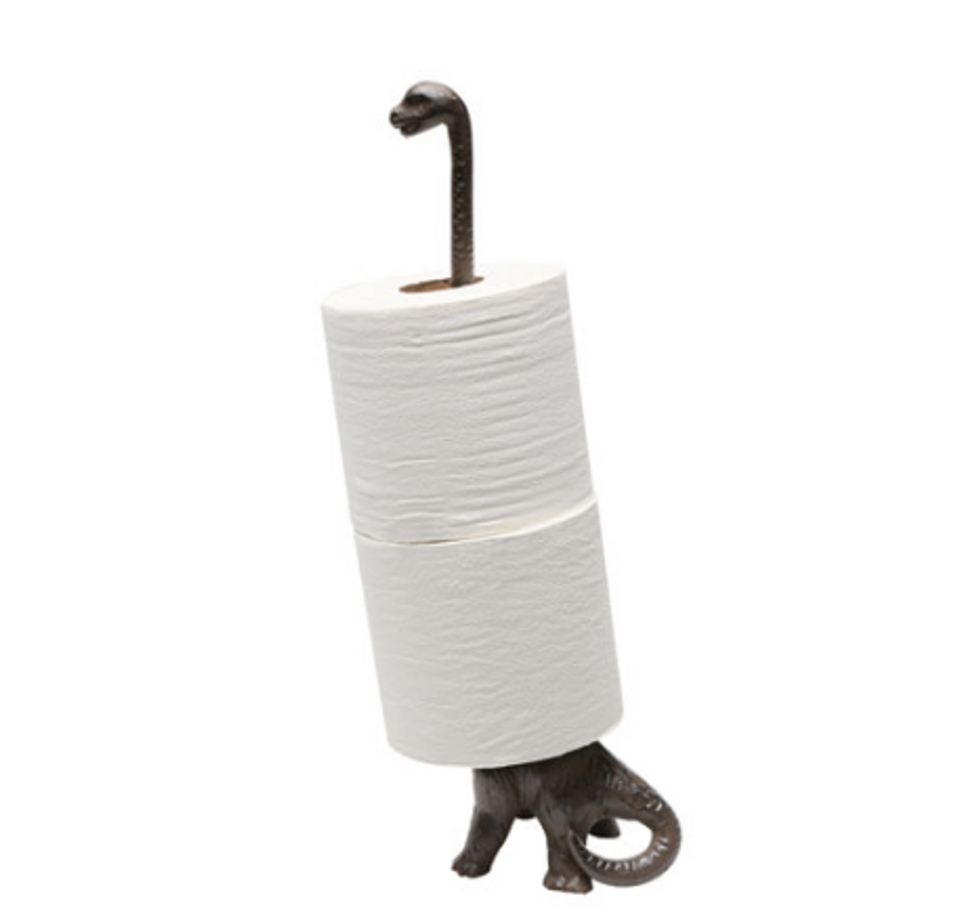 Most people have a fancy cover or wooden holder for their paper products but we all know this is more you.
2. These dinos that aren't stuck in the Ice Age.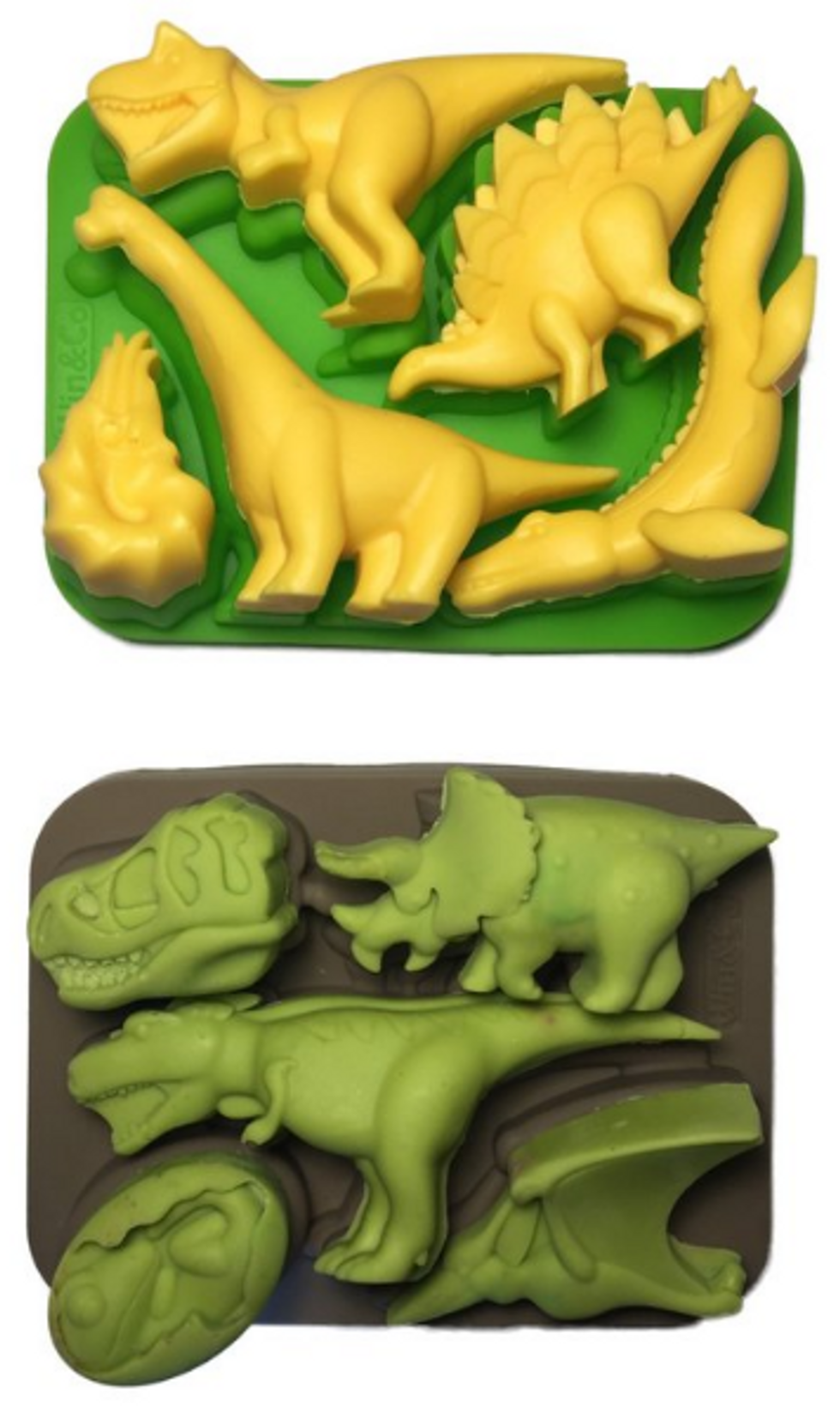 Imagine, it's a sunny summer day and you are enjoying your favorite cool beverage. What would make it better? These frozen friends are guaranteed to be a pleasant surprise.
3. The perfect ladle to lurk in the depths of your soup.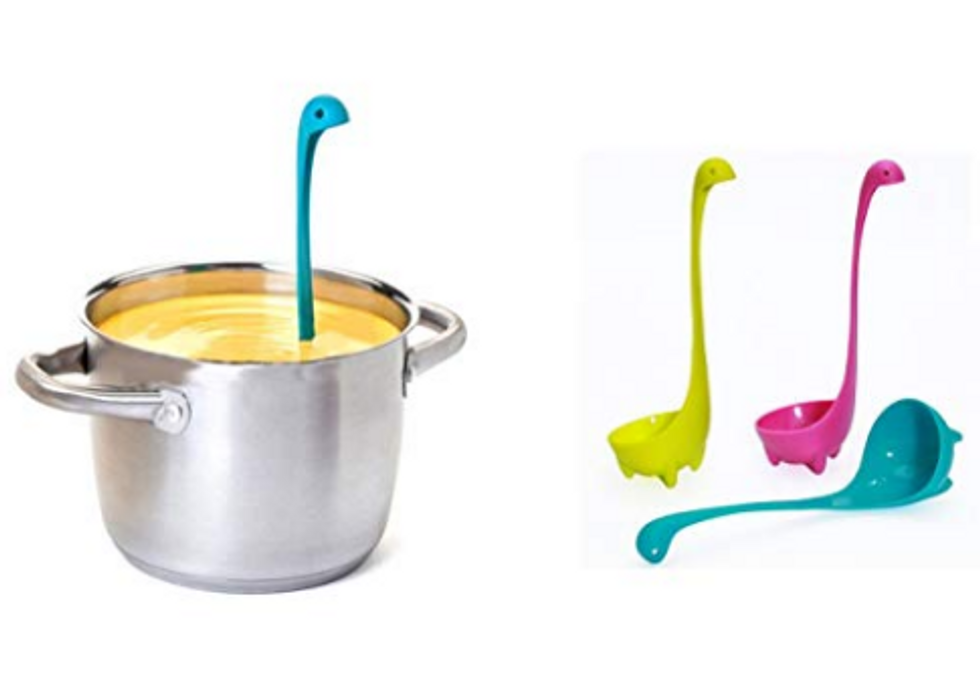 For those who need a little extra push to really enjoy cooking, this ladle makes everything from soup to chili even more exciting.
4. This cup to match your ice cubes perfectly.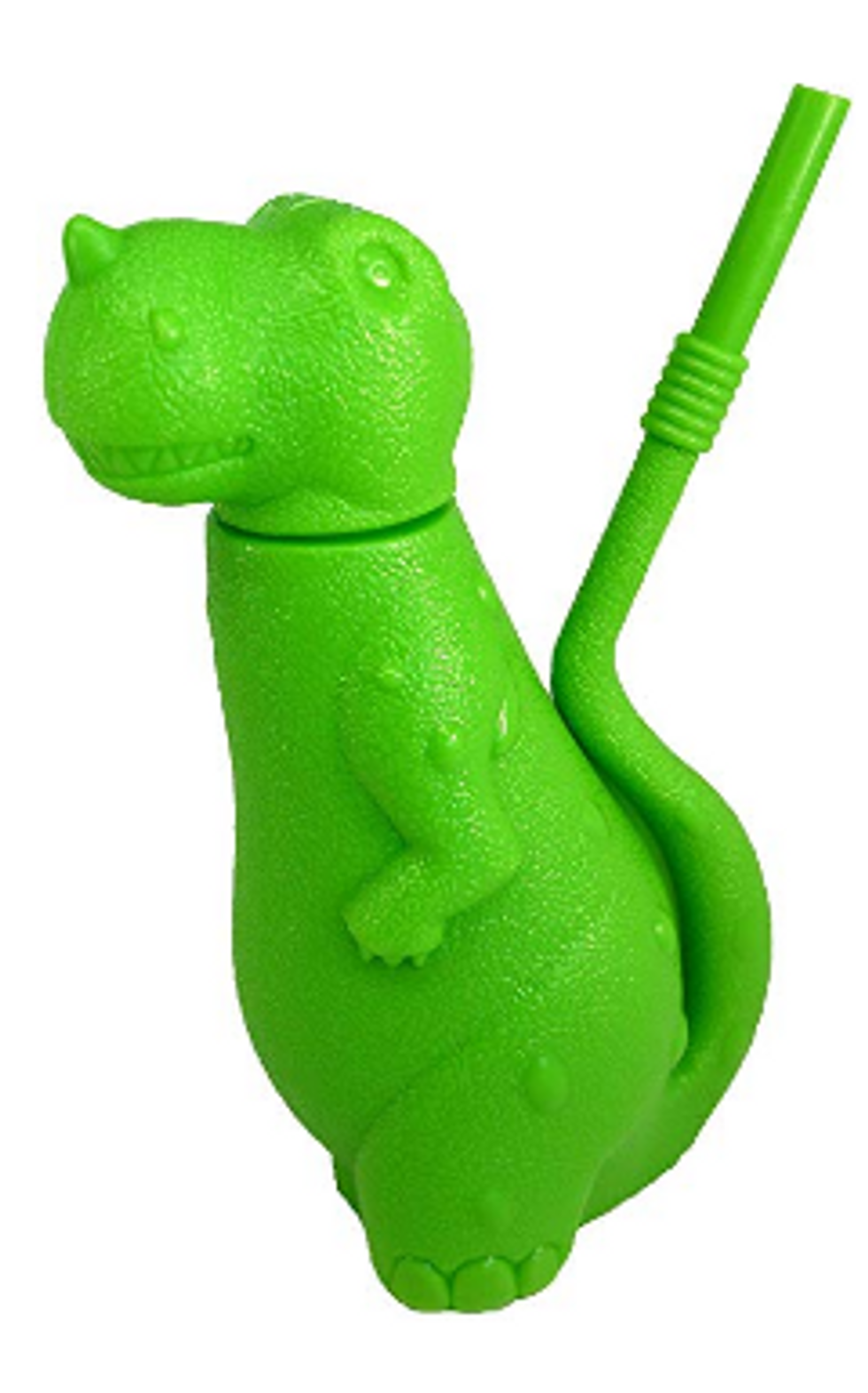 "Sippy" cups aren't just for toddlers. Even if you're not a five-year-old stuck in an adult's body, embrace this colorful drinking option.
5. This mug that expresses your two loves with two words.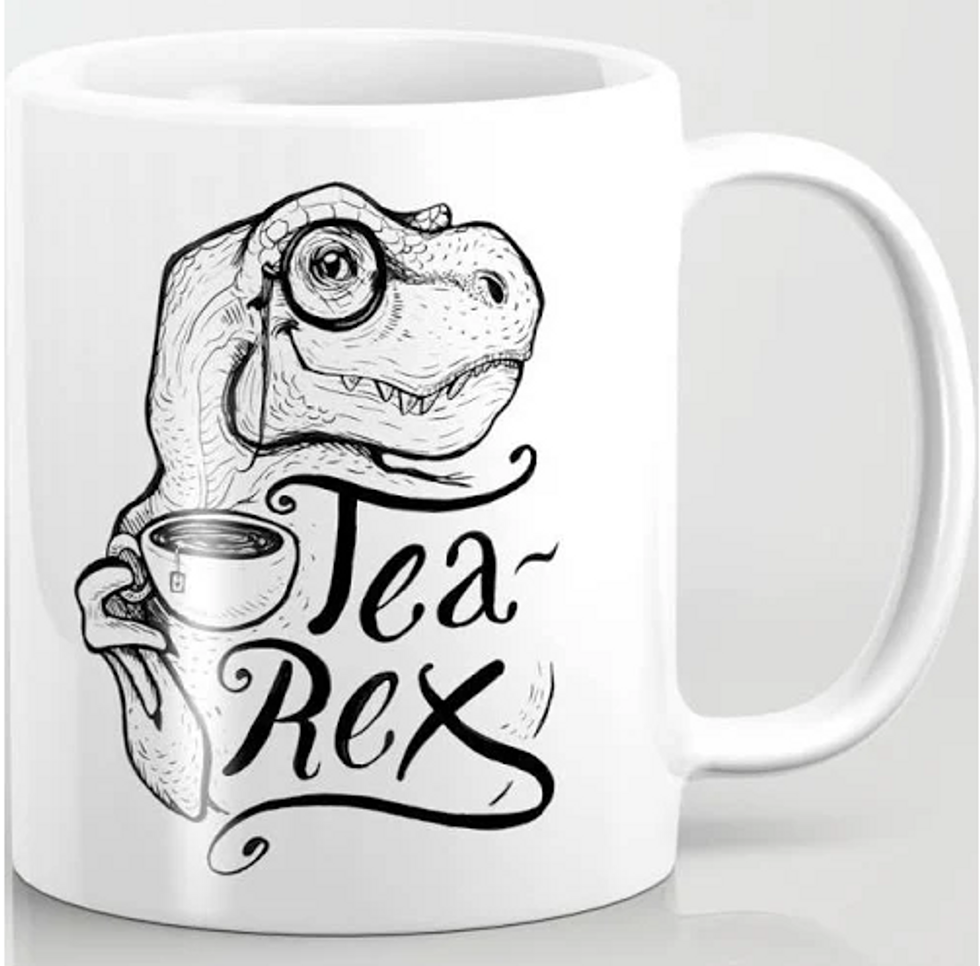 What better than this "punny" mug to brighten up the morning of any dinosaur-loving tea drinker.
6. This cute tea steeper to match.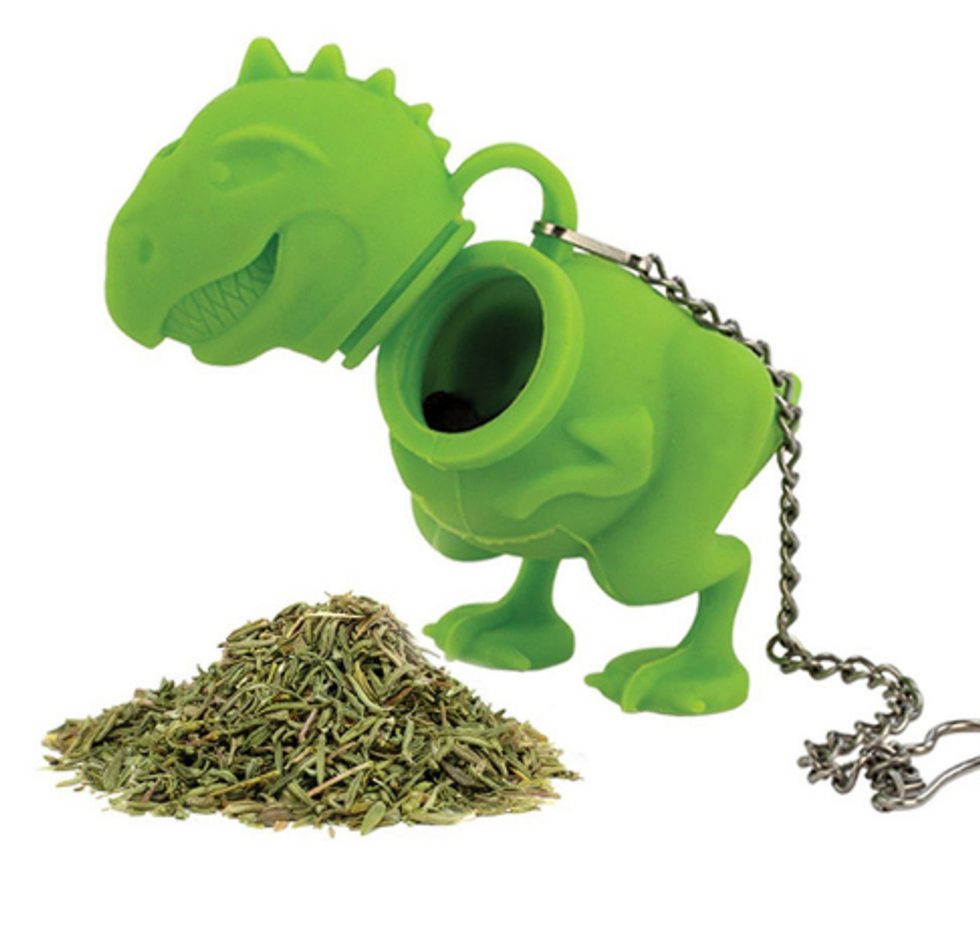 Just load up your personal tea rex with your loose tea leaves and leave him to steep your drink.
7. The centerpiece for any game night or gathering.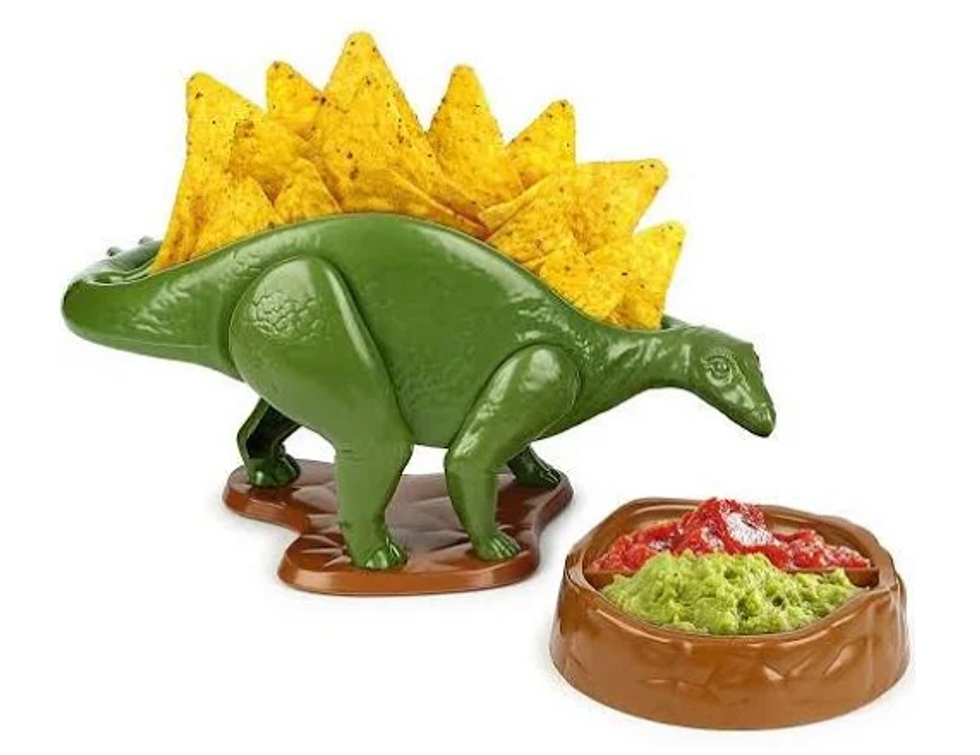 Tacos and chips and salsa are already big hits among friend groups, step it up a level with this due. Much better than just a plate and a bowl.
8. Imagine surprising someone with this shower head.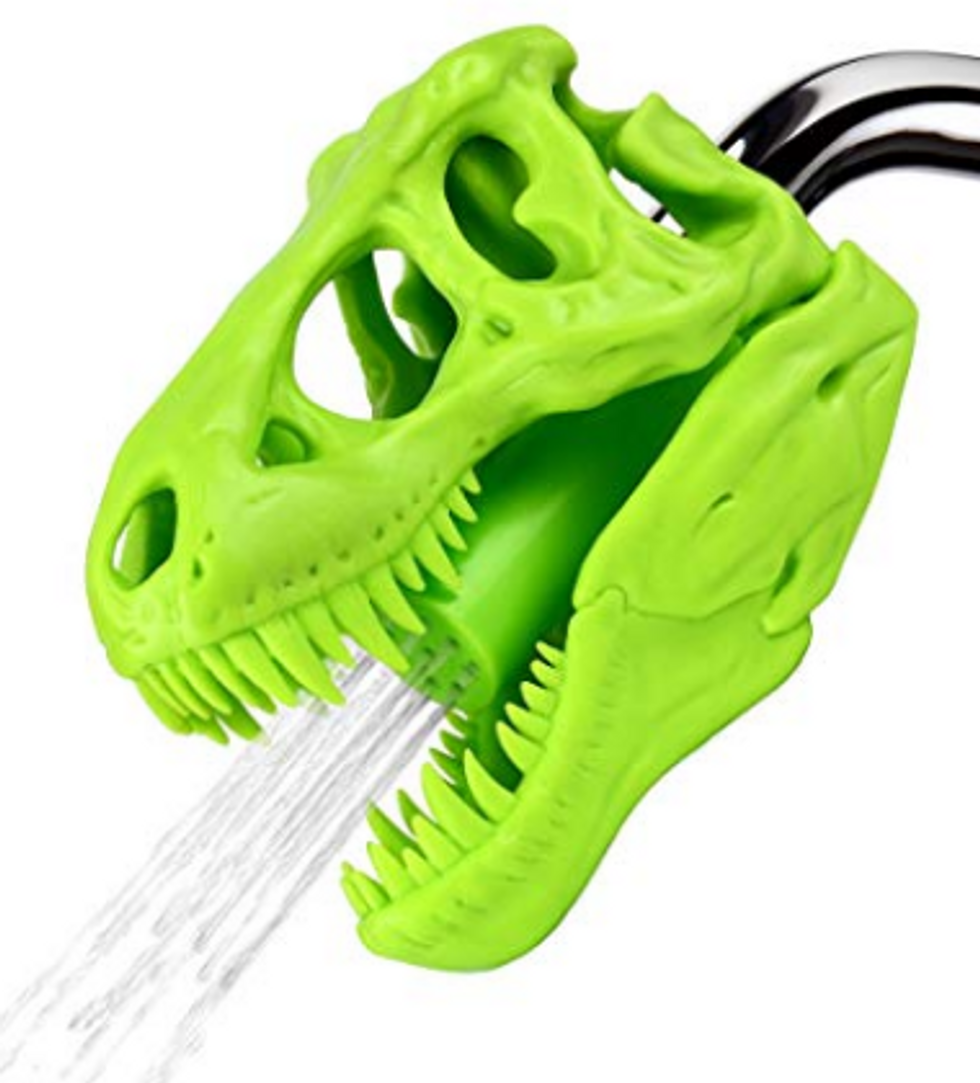 No one expects to see the "King of the Dinosaurs" to be staring back at them when they get up for work at 7 A.M.
9. These bath bombs with a surprise inside.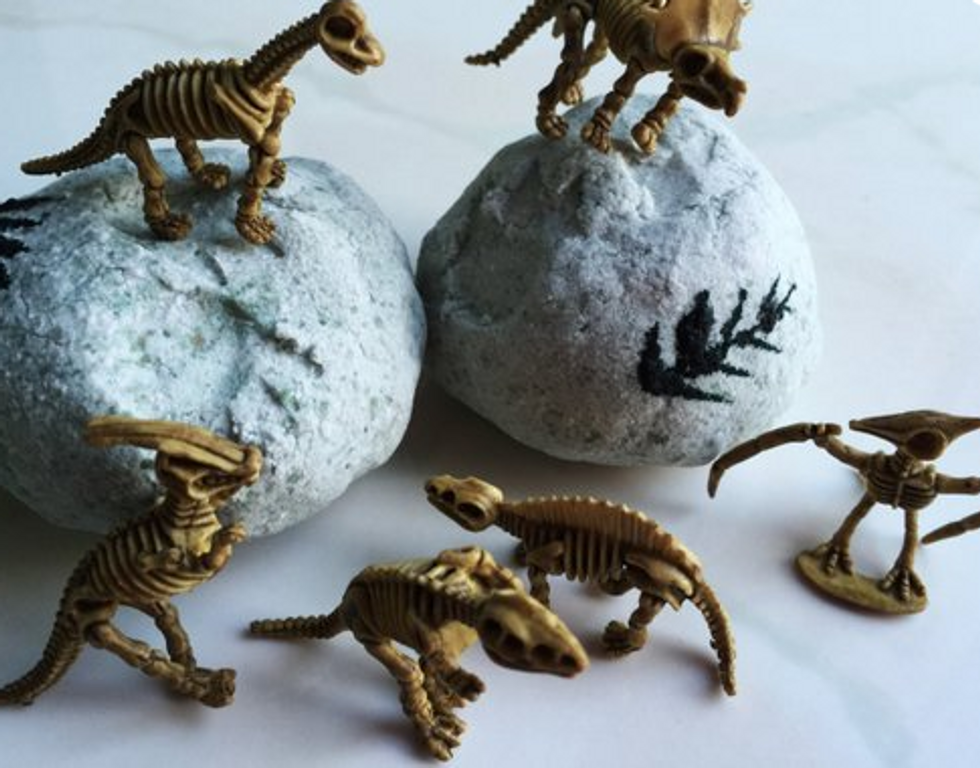 If you love taking baths, smelling good, and getting small gifts, then this is right up your alley. The perfect gift or purchase for any fossilized friend lover.
10. For those who like to put up candles by their bath.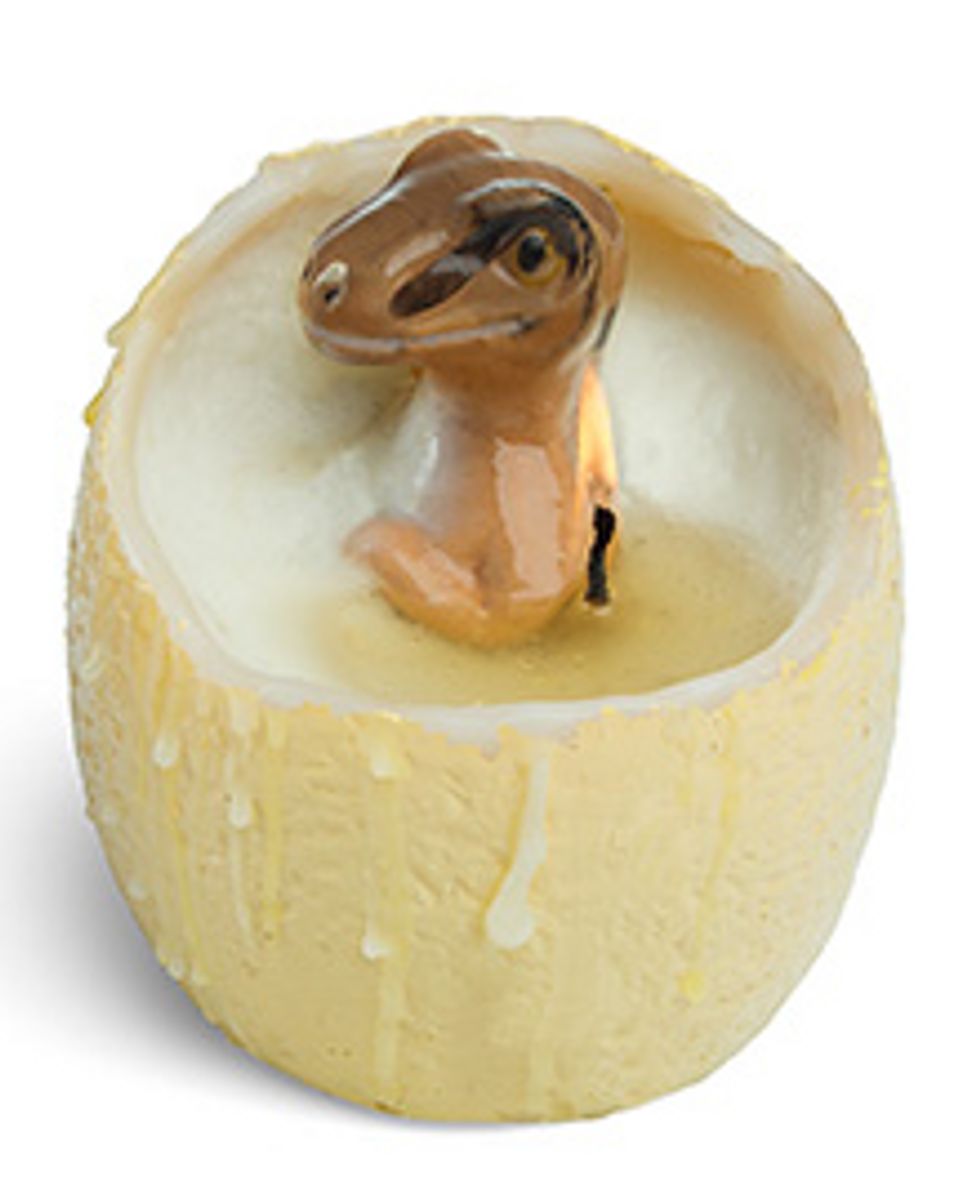 From the shower head and bath bombs, to the candles that add fragrance, you can have a completely dino themed relaxation time. Much like the bath bombs, these candles leave behind small porcelain raptor figures as gifts.
11. This more modern take on the Menorah.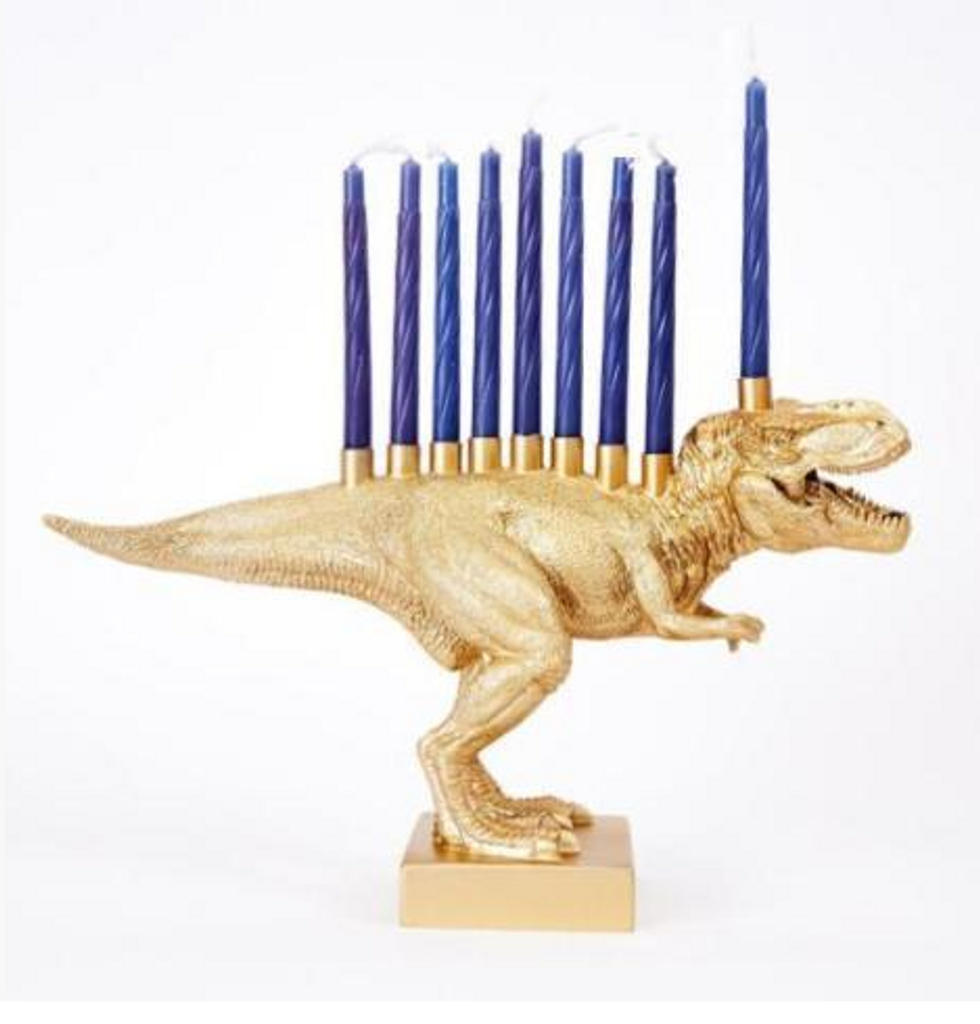 Hanukkah is a special time of year for many. If you're looking for a way to show your guests how different you like yours, look no further.
12. This desk lamp from the Cretaceous Period.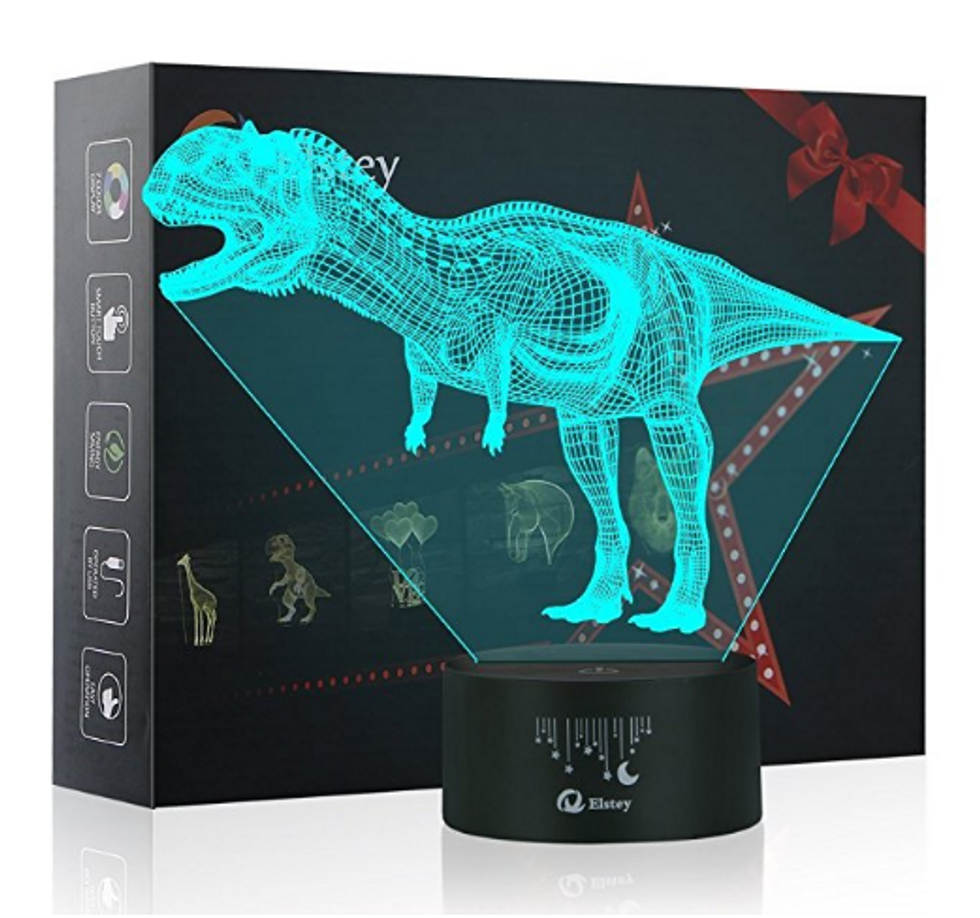 Not only does this lamp provide light like every other lamp, it provides the visual of a dinosaur without taking up the space of one. This will forever make your midnight study sessions a little better.
13. T-shirts upon T-shirts.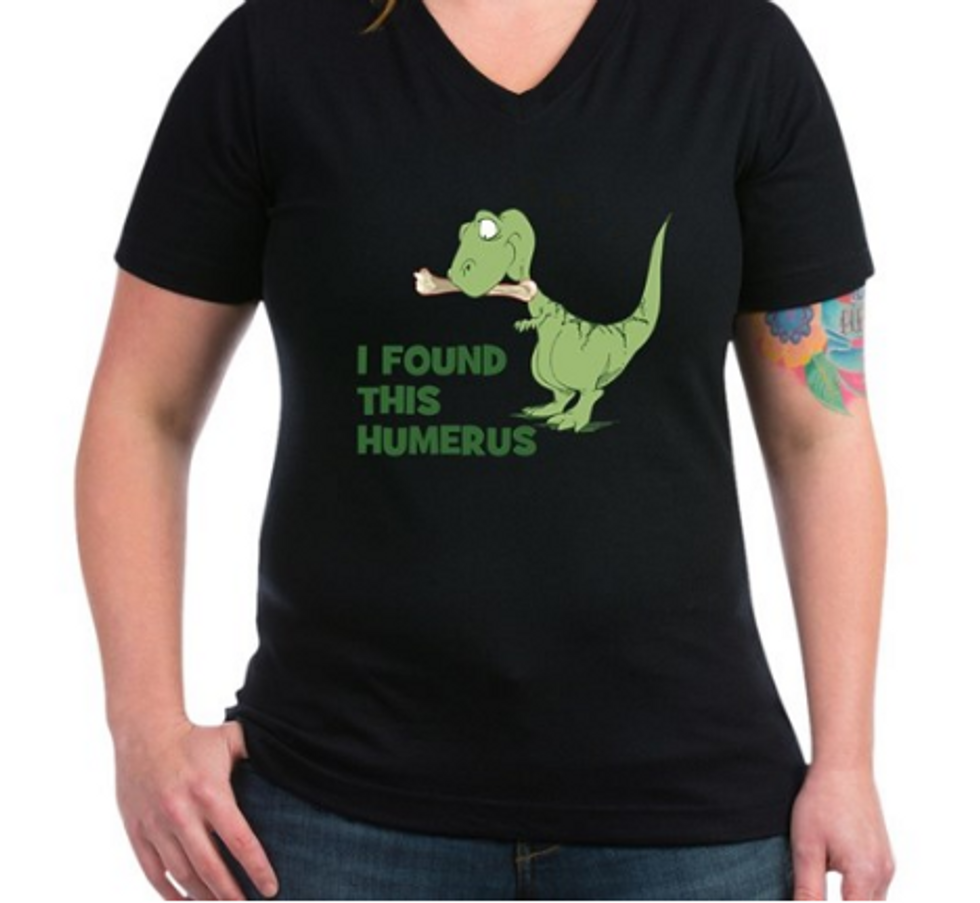 We all know there are so many varieties of clothing all with different themes, so why settle for the "Jurassic Park" shirt that you see all over the place. Yes they're cool but the ultimate support comes from the places that aren't brand name.
14. Sauropod socks.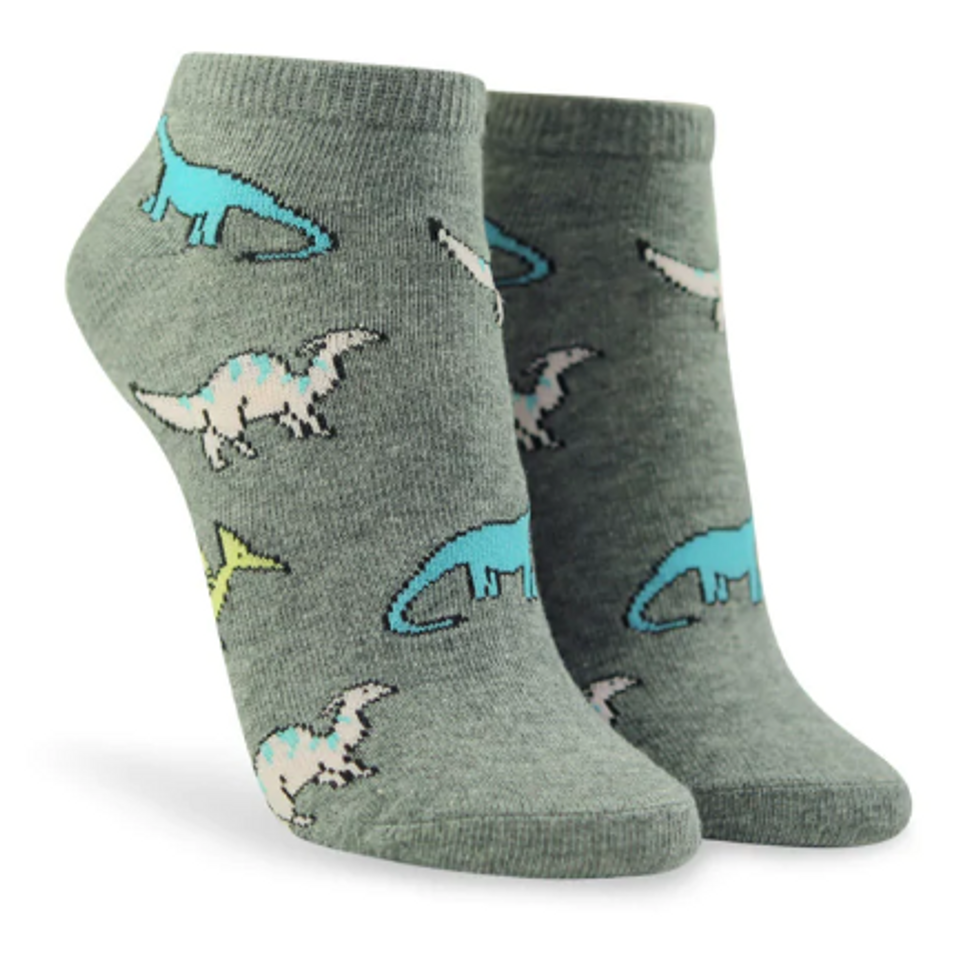 You can find socks at just about every clothing store you go to. Not all have dinosaurs, and not all have sauropods ("long necks").
15. This soft fossil.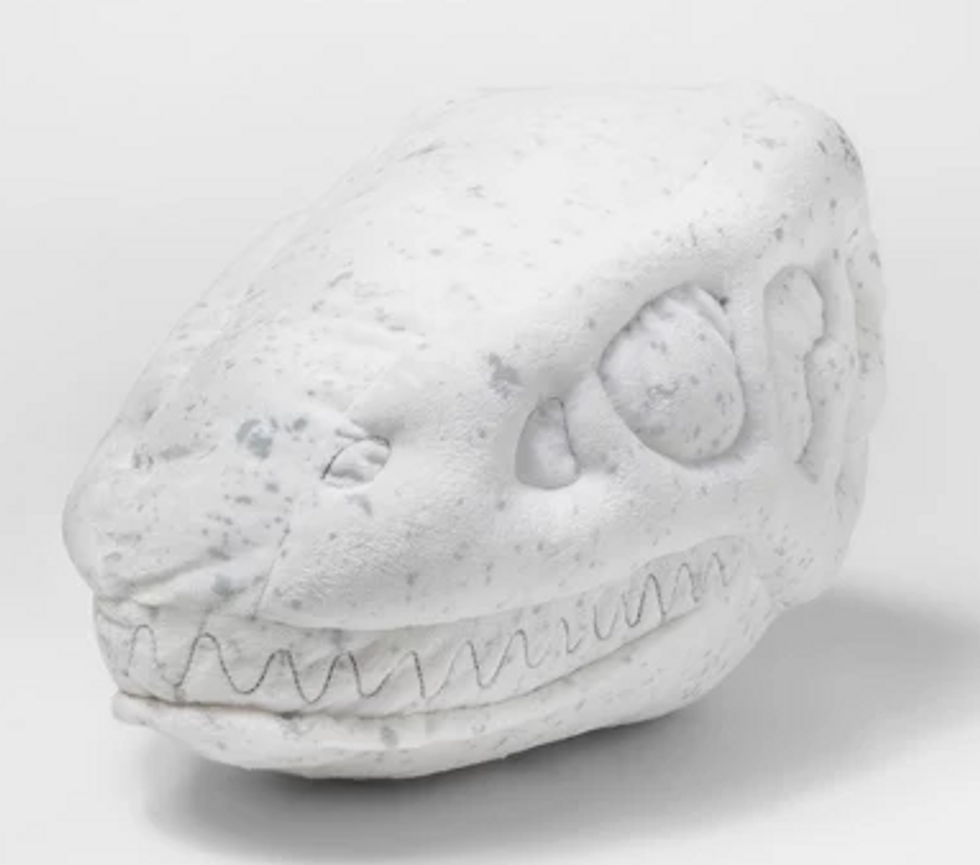 Perfect for your child's room, dorm room, bedroom, or regular living room, this simple addition will show your love of dinosaurs for anyone you have over. This fun plushy is included in my own set of throw pillows.
16. This small accessory to complement any outfit.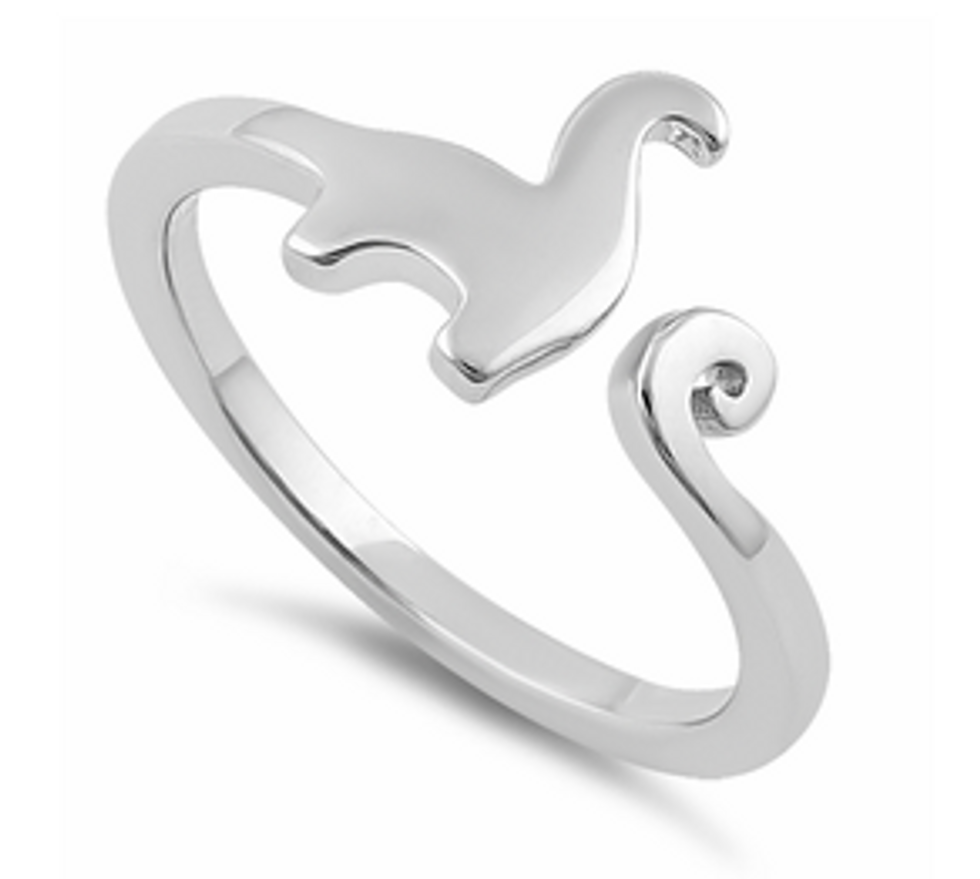 Maybe you already have the exact necklace and earrings you want but you need something simple and eccentric to finish everything off. This dainty dinosaur will greatly up your look every time you wear it.