On Feb. 22, Positive Post-it Day overtook the campus of Appalachian State University. This is the second year this event has taken place and it was, yet again, a huge success. There were hundreds of positive Post-it notes on campus because of this event, but here are the best 17 notes I encountered, for the best reasons.
---
1. Because we need to be reminded to live in the moment.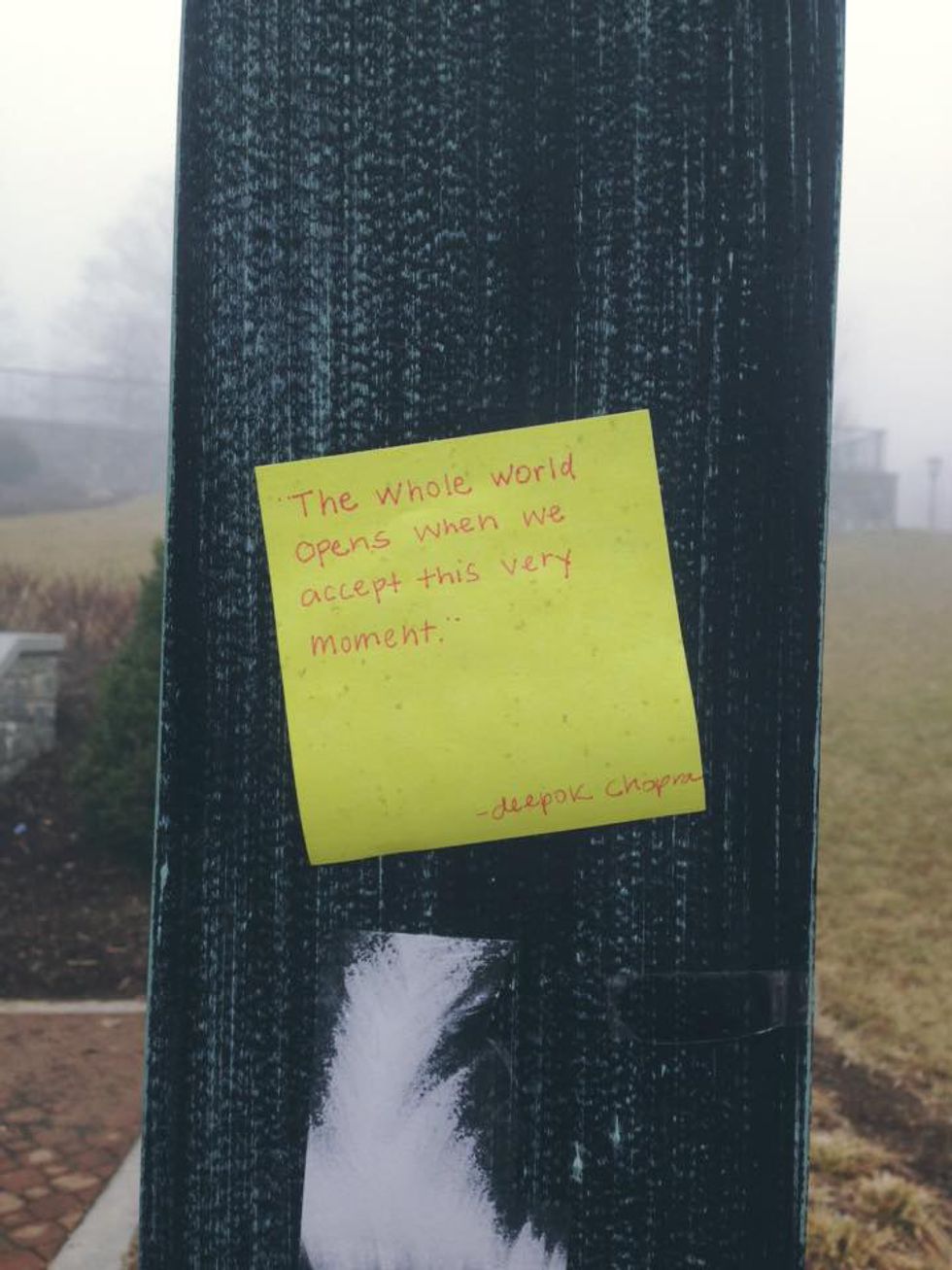 ---
2. Because the wise words of Leslie Knope are always relevant.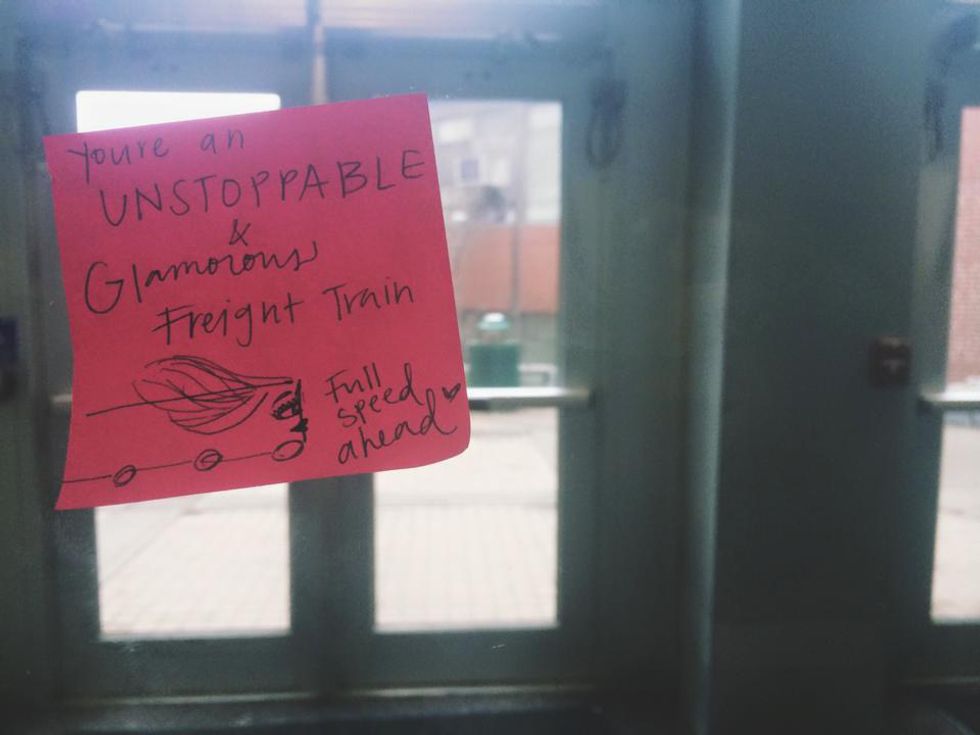 ---
3. Because being yourself is important.

---
4. Because it's not as easy as you think it's going to be and that's okay.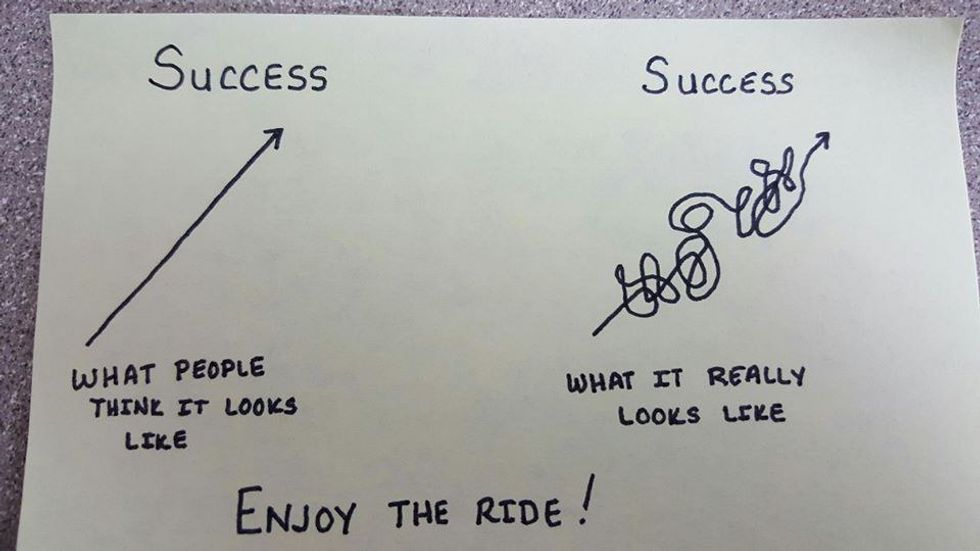 ---
5. Because...well, you have a nice butt.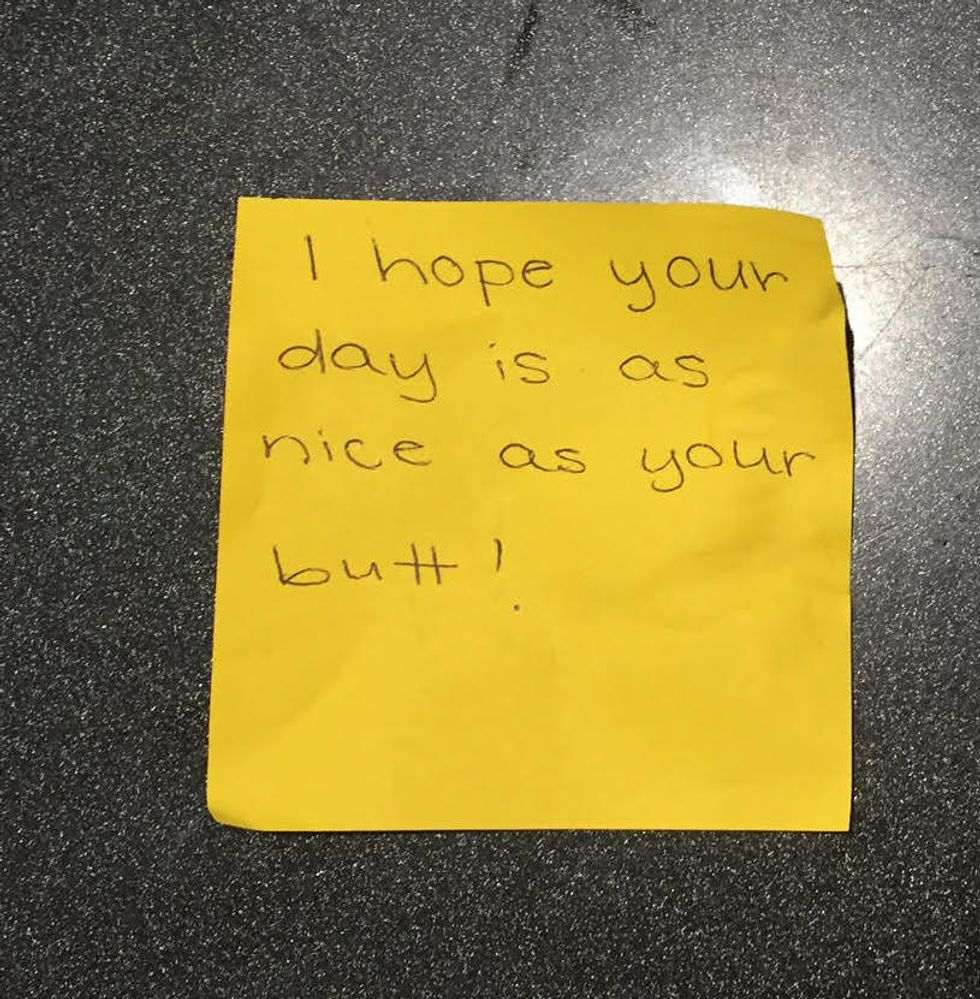 ---
6. Because you can do better than average.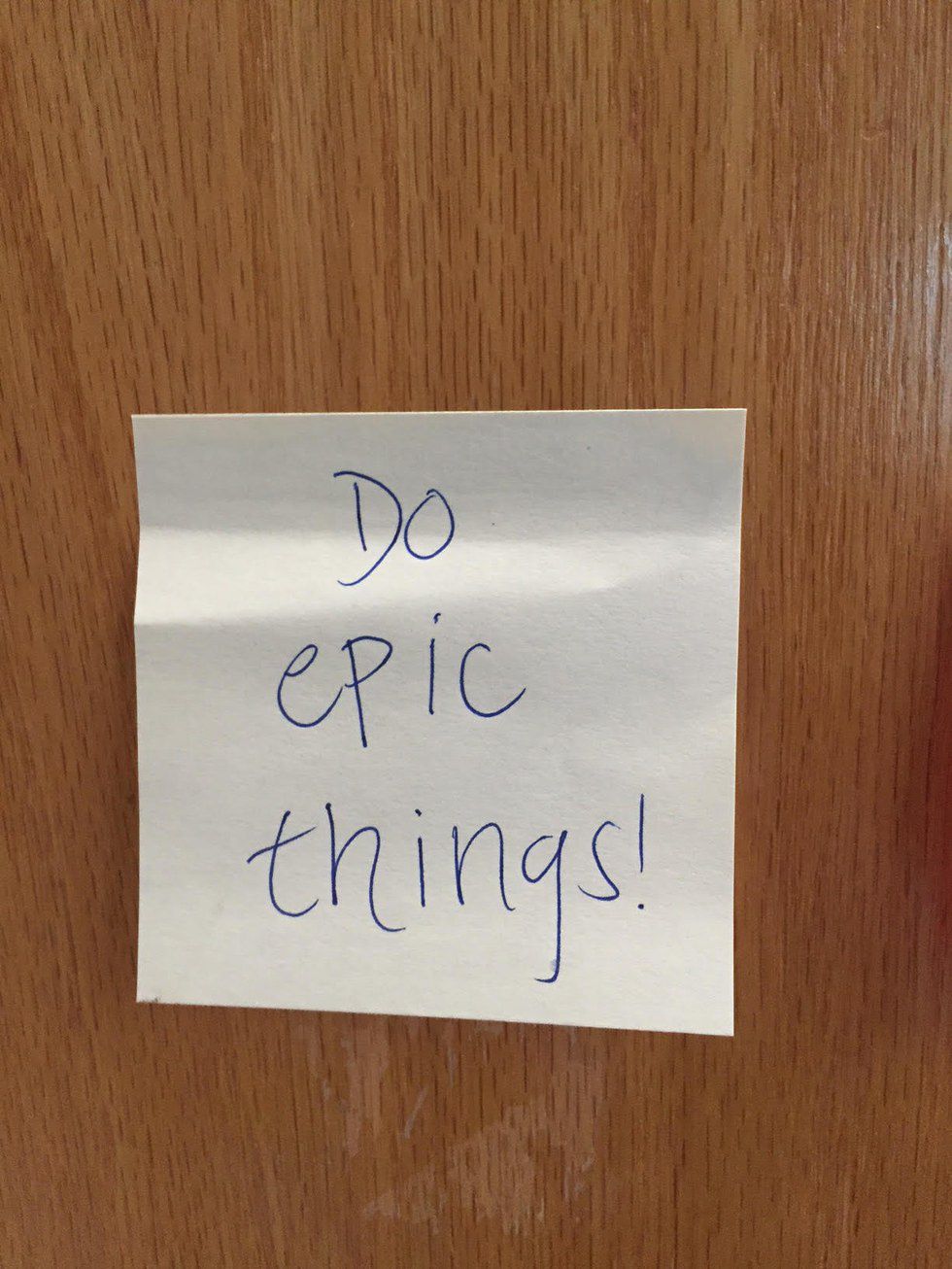 ---
7. Because we all have potential.

---
8. Because every day is important.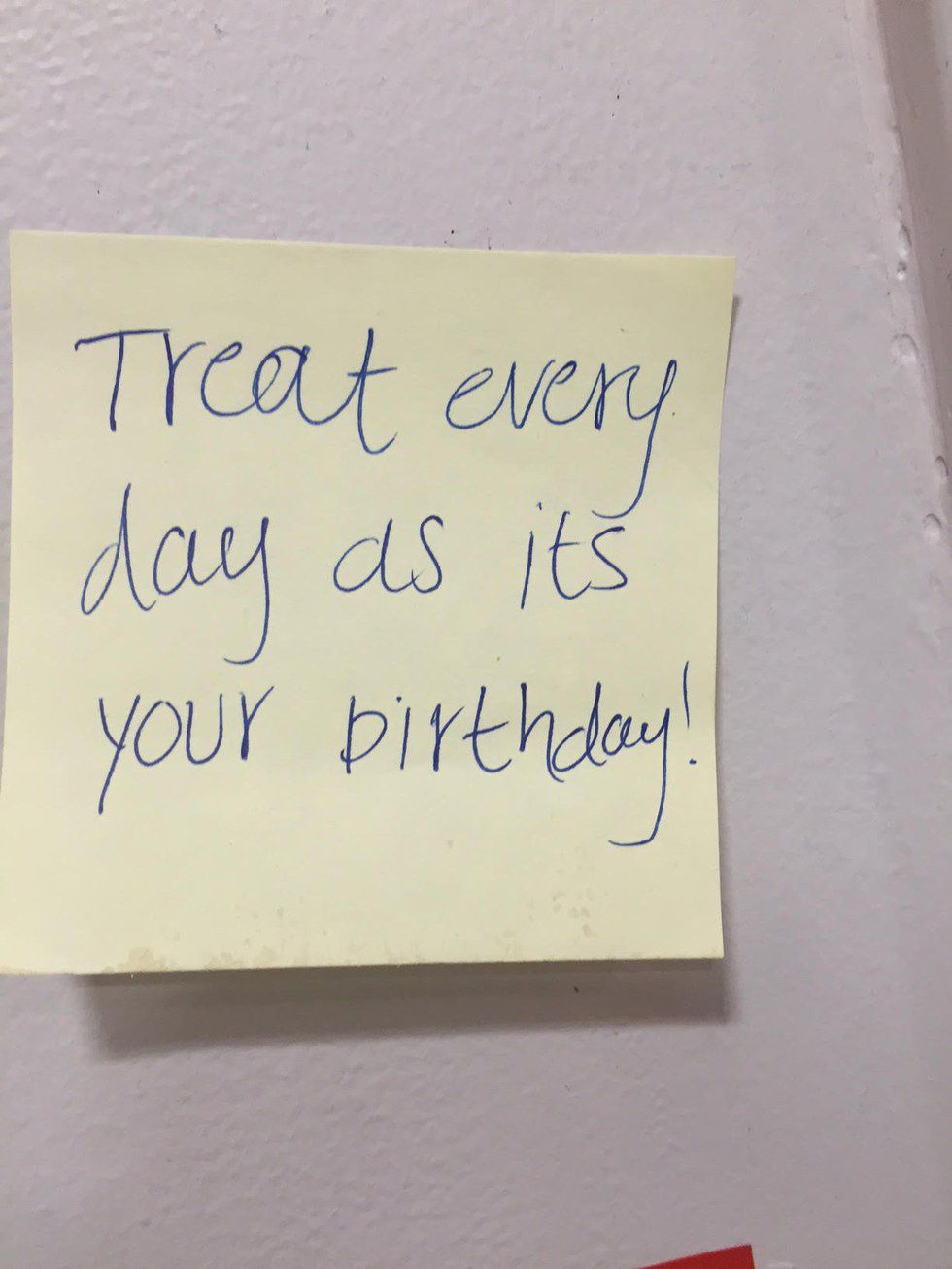 ---
9. Because we should always strive to be our best.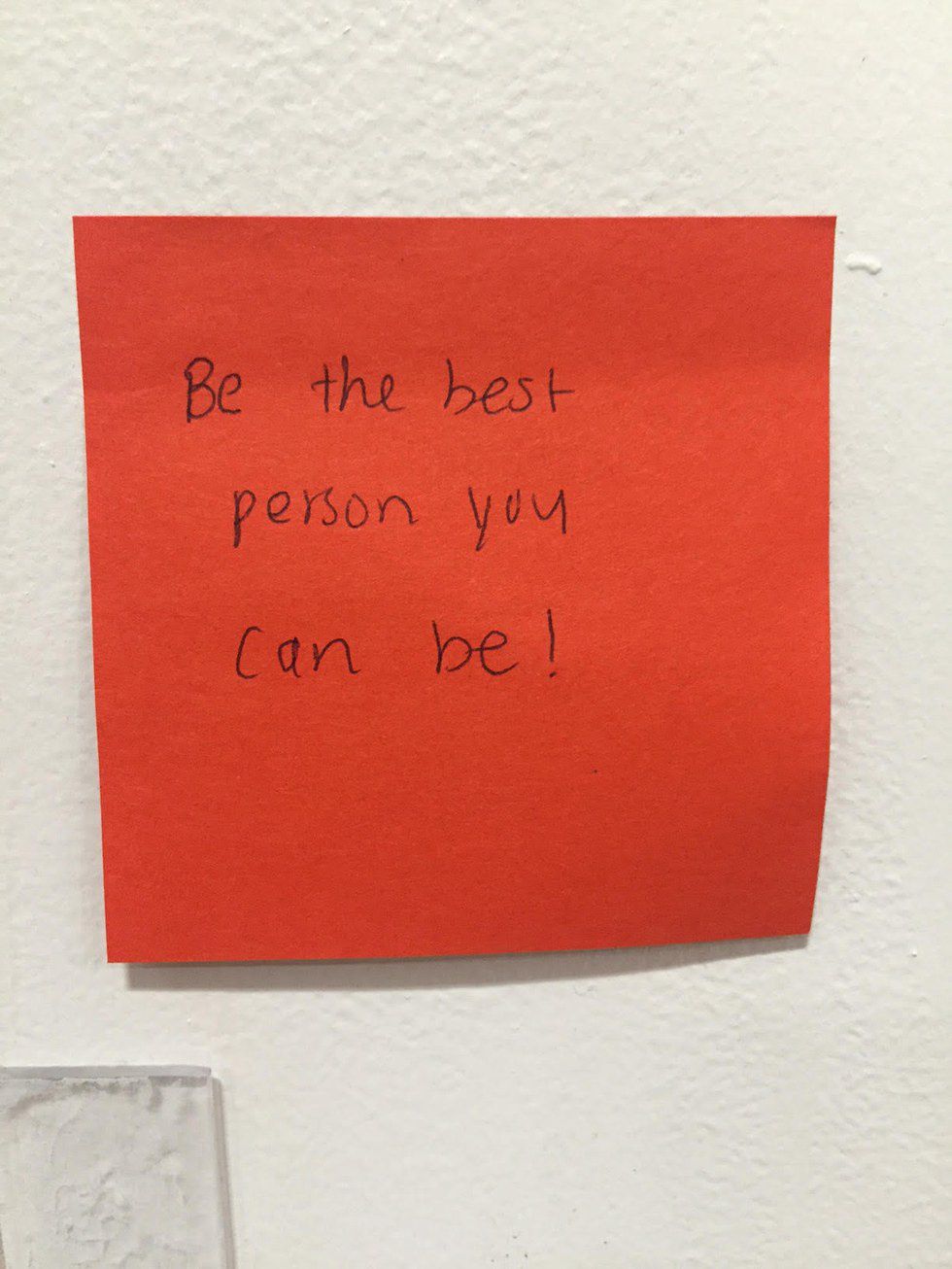 ---
10. Because life gets hard sometimes.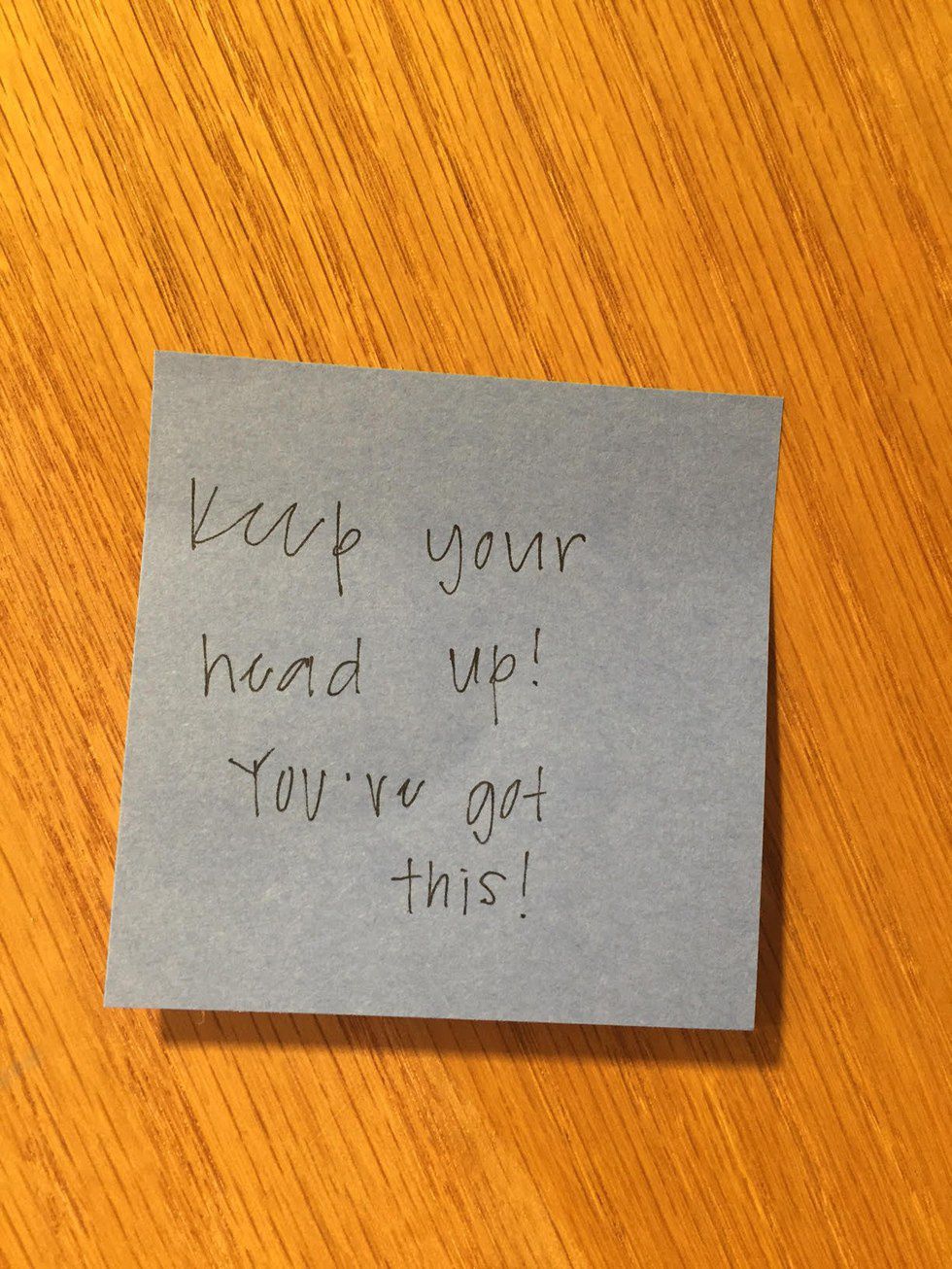 ---
11. Because you are never alone.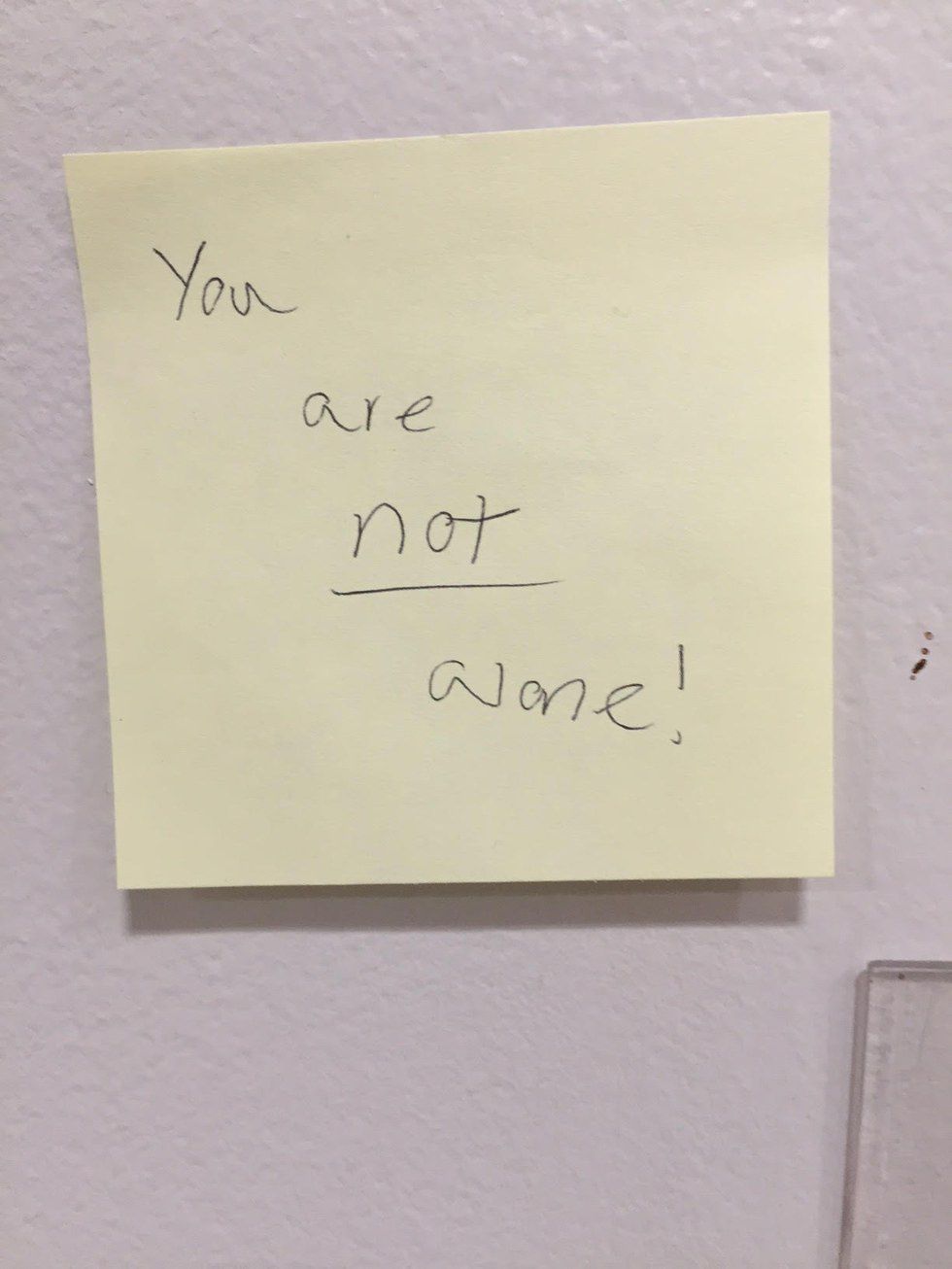 ---
12. Because there are better days ahead.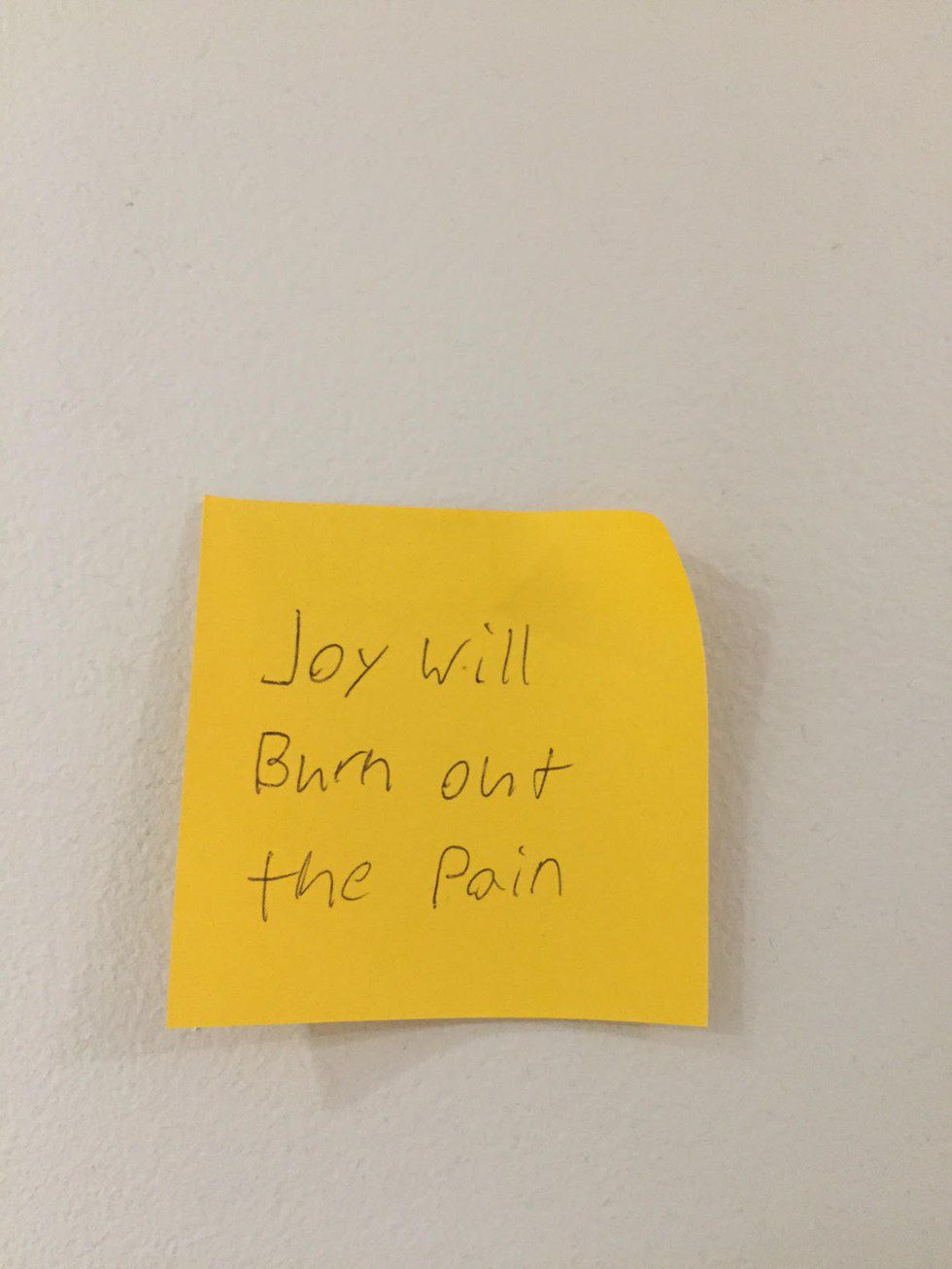 ---
13. Because experiences are valuable.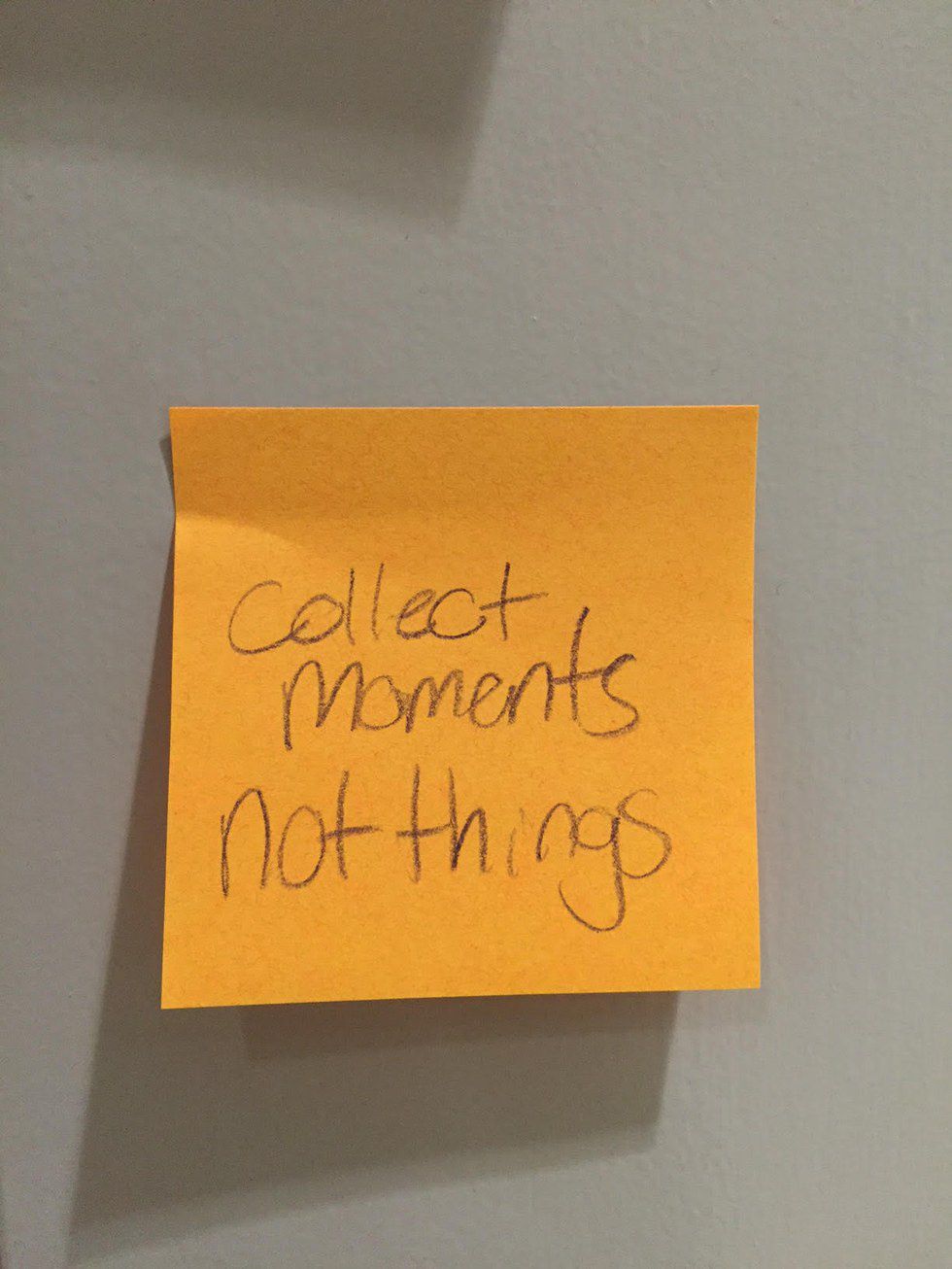 ---
14. Because we need to take risks.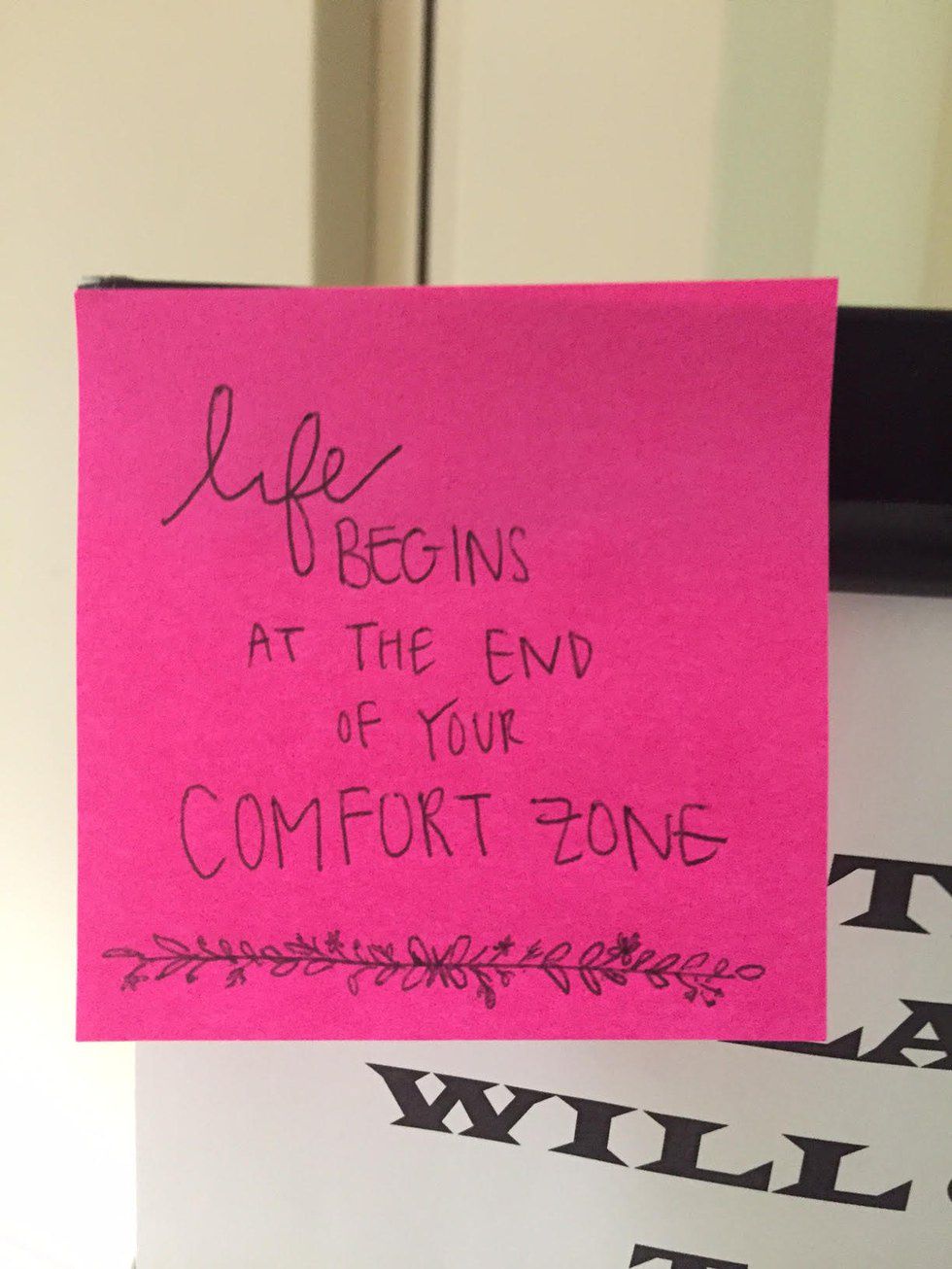 ---
15. Because life always finds a way.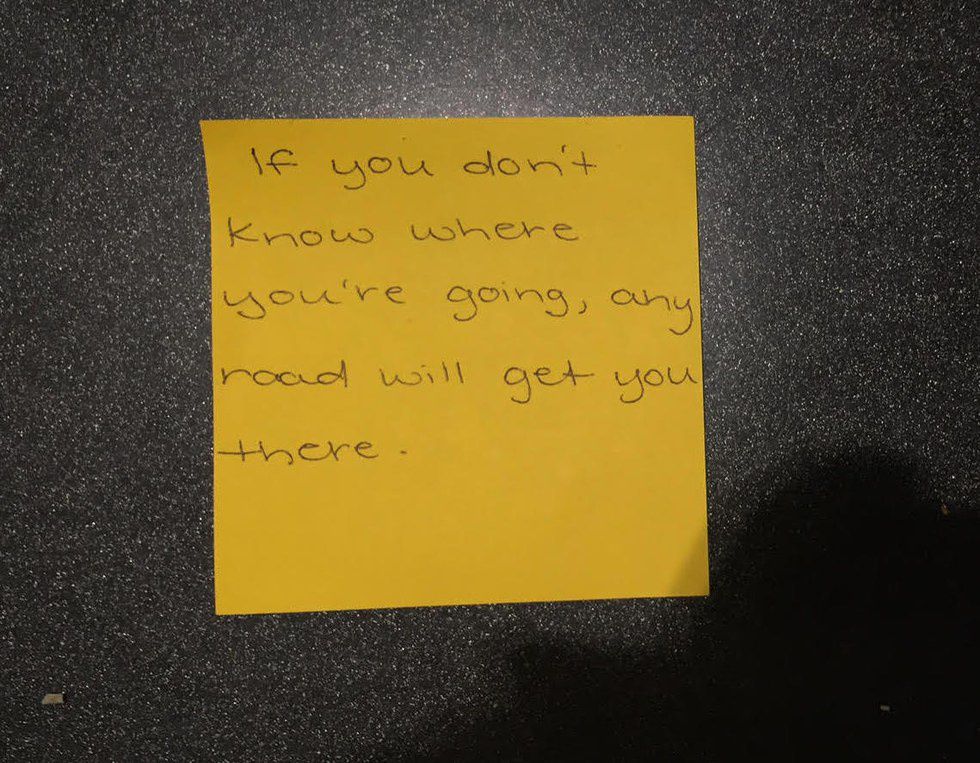 ---
16. Because this was a cute inspirational doodle.

---
17. Because we should love others, not judge them.