We all know the struggle when it comes to holidays. While they are a time to relax and have fun with family and friends, they are are also a time for all wallets to cry.
First, we have Halloween where we have to spend money on costumes. And, for some people, that means going ALL OUT on their costumes. Then, you have Thanksgiving. Many of us drive or fly out to see our family and friends. Many of us host dinners. Whatever you end up doing, you spend money on.
Next comes Christmas -- now this is a big one. We have all the traveling, parties, buying a special outfit for the parties. And, of course, all the gifts.
Definitely, the end of the year can be pretty expensive. Especially if you are in college and money is already tight on a regular basis.
Well, it seems 2018 is here to help with those money worries. We are just in the first month of 2018 and there are already some amazing dining deals all college students need to check out! Here are 17 of the best deals below.
1. Wendy's adds more to their "4 for four dollar menu."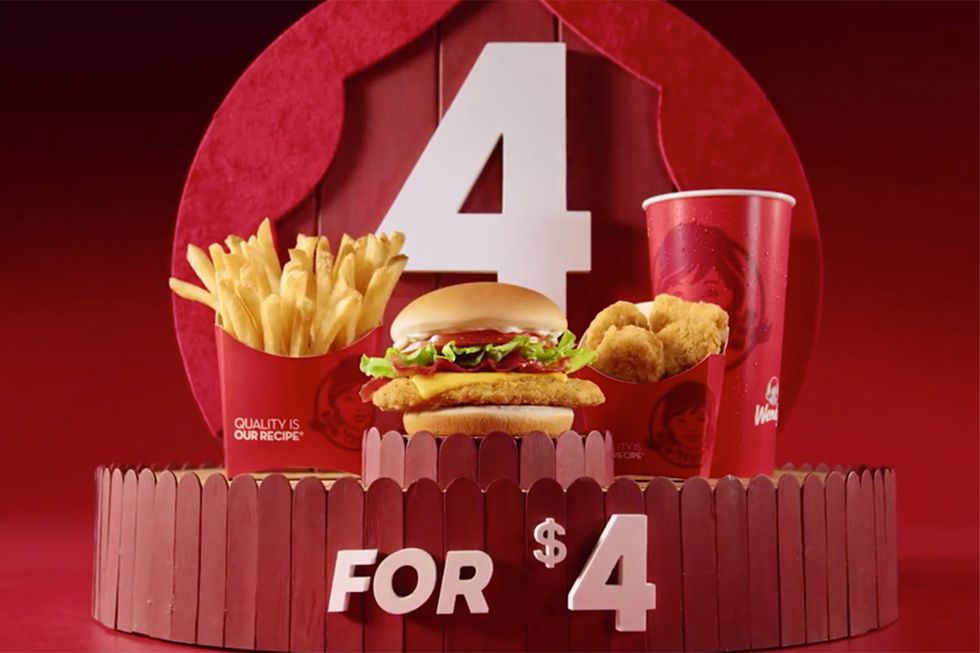 Wendy's started 2018 with a bang. Their "4 for four dollar" menu now includes eight new entree options. You can now choose items like the Jr. Cheeseburger Deluxe, Crispy Chicken BLT or the Spicy Go-Wrap. Along with your entree, you get a small fry, chicken nuggets and a drink. Wendy's really wants to kill the fast food game!
2. Endless pancakes at IHOP for $3.99.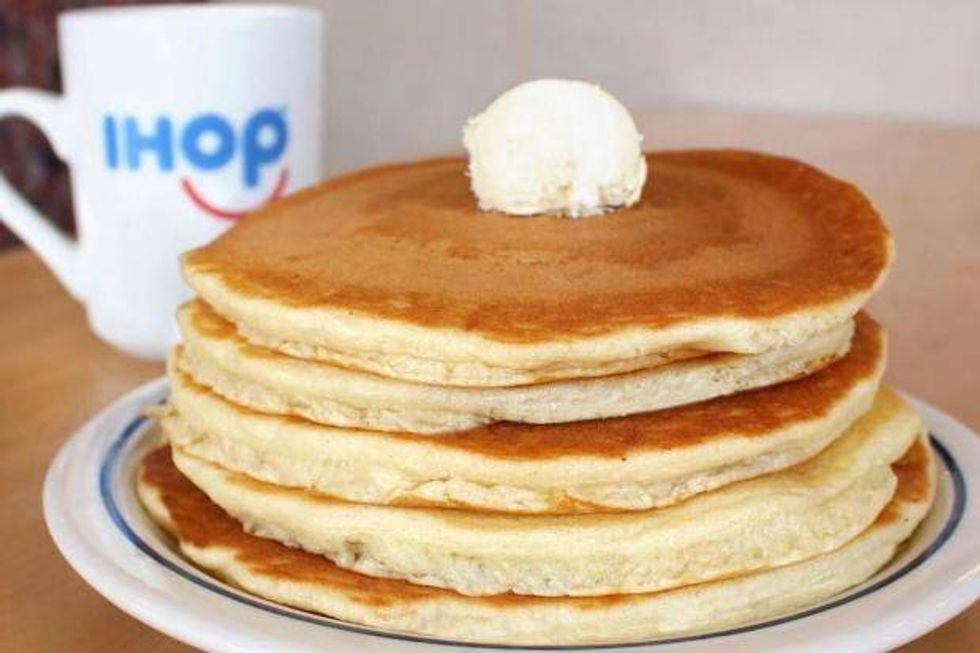 Breakfast just got a whole lot better. From now until February 11, IHOP returns with their "most requested promotion" ever. For only $3.99, you can start with five buttermilk pancakes or a stack of two with a side of eggs, hash browns and your choice of sausage, ham or bacon. Once you finished that, you could literally eat however many pancakes you could ever want.
3. All-you-can-eat riblets and tenders at Applebee's for $12.99.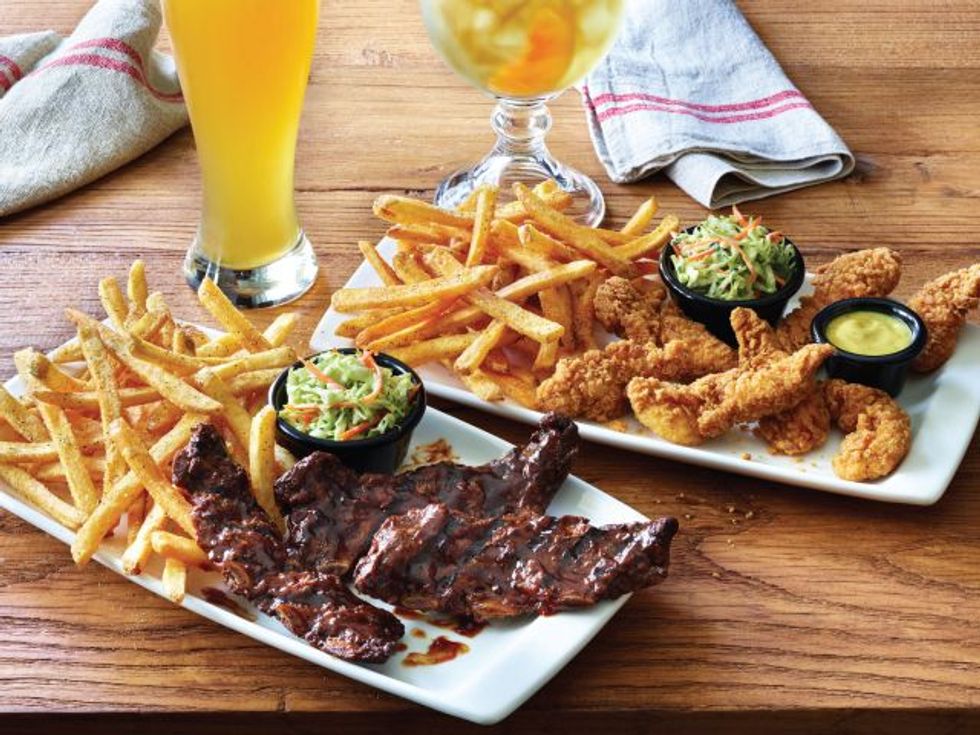 Ribs and chicken tenders fans rejoice! Applebee's is offering up all-you-can-eat riblets and chicken tenders. For $12.99, you can get a never-ending supply of riblets in either honey BBQ or Texas BBQ or chicken tenders and fries. For the ones who can't decide between riblets and tenders, you can mix and match, too!
4. Buy one, get one free sundae every Wednesday at Carvel.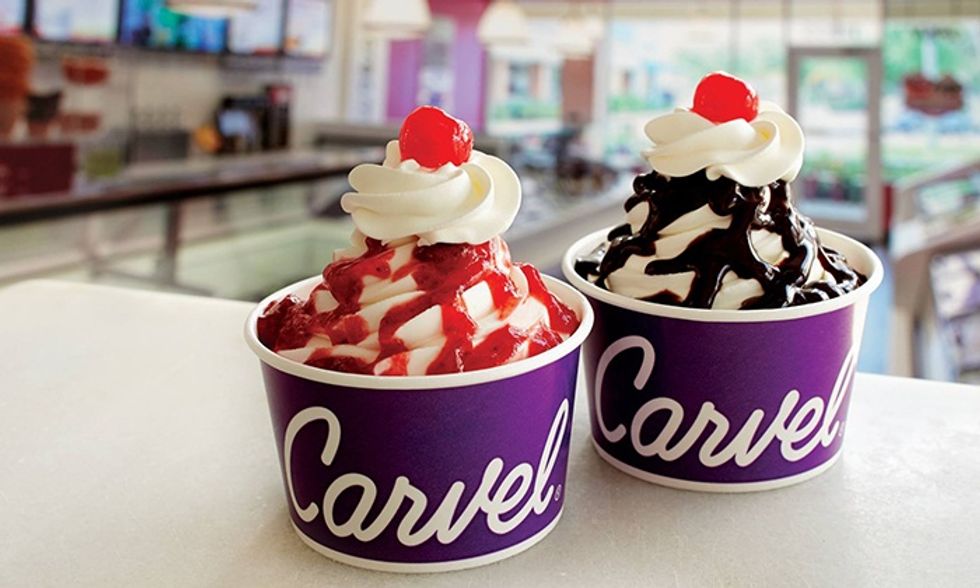 For a limited time only, Carvel is offering up a buy one, get one sundae every Wednesday. All you have to do is buy one sundae at regular price and choose another, at equal or lower price, sundae for free. Hump day just got a whole lot sweeter.
5. $4.99 footlongs are back at Subway.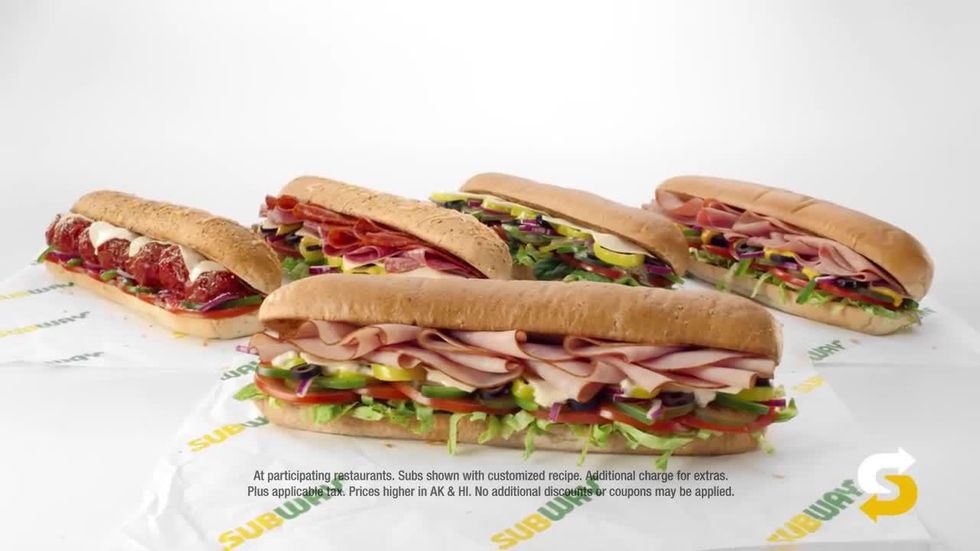 Subway footlongs are back in the spotlight. For a limited time only, your favorite specialty footlong sandwiches are just $4.99. Get Black Forest Ham, Cold-Cut Combo, Meatball Marinara, Spicy Italian or Veggie Delite for this very low price.
6. Get a five buck lunch with a sundae all day at Dairy Queen.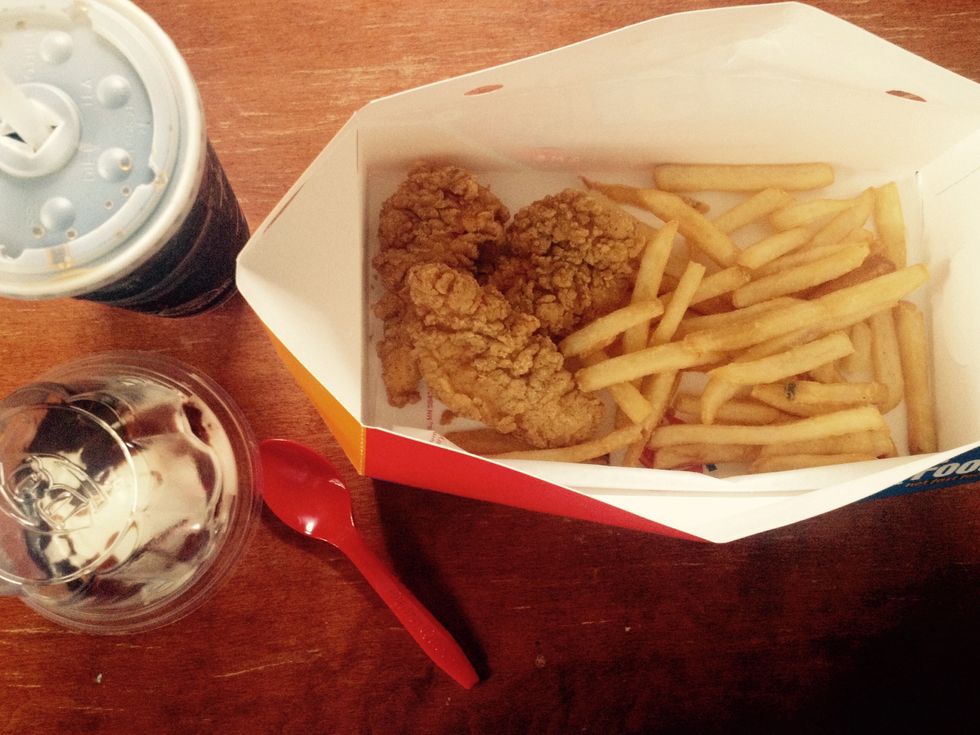 Dairy Queen's five buck lunch has just become so much better. You can now get your five buck lunch all day long. That's right. ALL. DAY. LONG. Get two crispy chicken wraps, three chicken strips or a cheeseburger with fries, a drink and a small sundae for five dollars.
7. One, two and three dollar menu, new at McDonald's.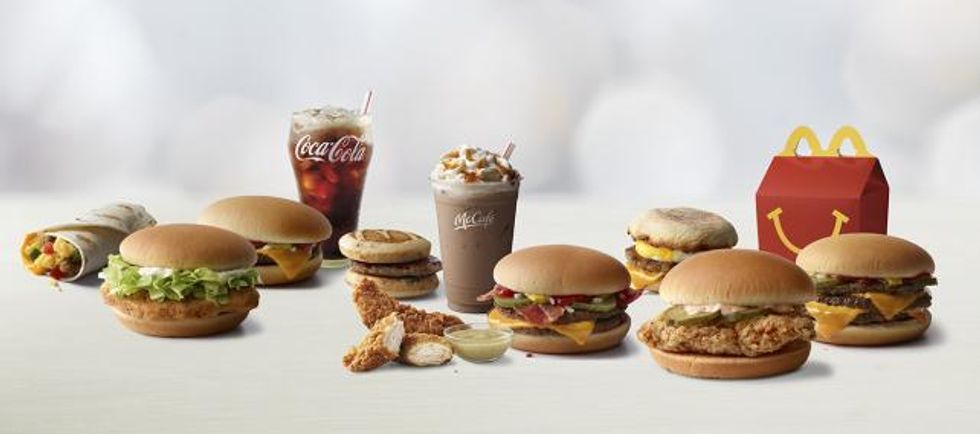 Last Thursday, McDonald's debuted their new one, two or three dollar menu, and we are thrilled. For one dollar you can get things like a sausage burrito, McChicken, cheeseburger and any sized soft drink. For two dollars, you can get the Sausage McGriddle, Buttermilk chicken tenders and McCafe drinks. For three dollars, you can get Sausage McMuffin with eggs, chicken sandwich, triple cheeseburger and any Happy Meal.
8. Kids eat free at Ruby Tuesday every Tuesday.

Even kids are benefiting from these amazing dining deals. From 5 p.m. until close, Ruby Tuesday is letting kids 10 and under eat absolutely free every Tuesday. For every adult entree purchased, you can get a free kid's entree as well. Things like chicken tenders, burgers, pizza and even salad are all available for kids to choose from.
9. Sausage biscuit at Burger King for 79 cents.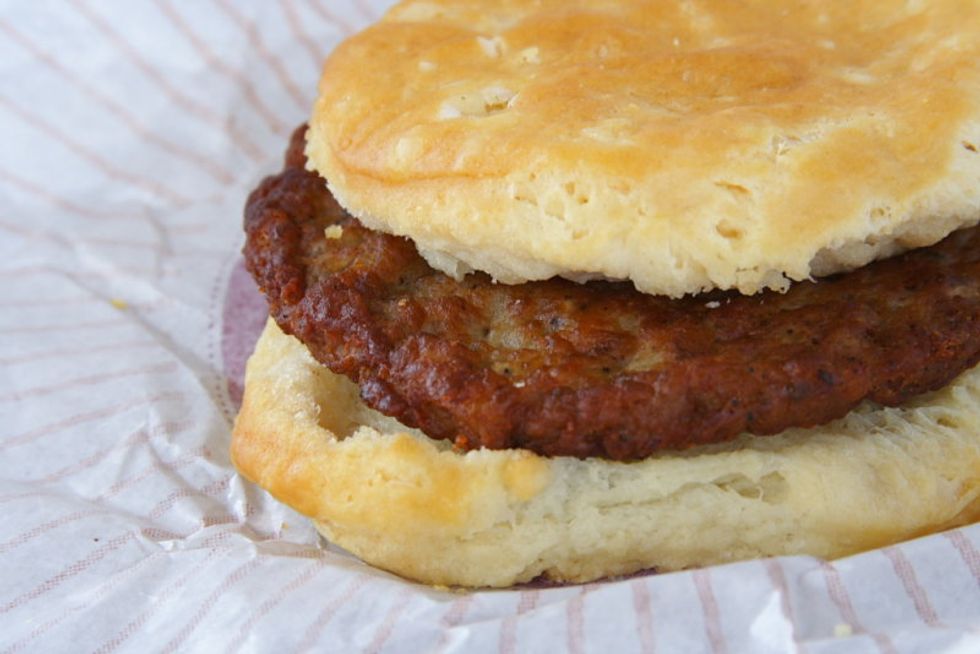 What's better than starting your day by saving money? For a limited time only, Burger King goers can get their sausage biscuit for just 79 cents. So buying a dozen for your family, or for yourself, is easier than ever.
10. One dollar pretzels at Pretzelmaker every Tuesday this month.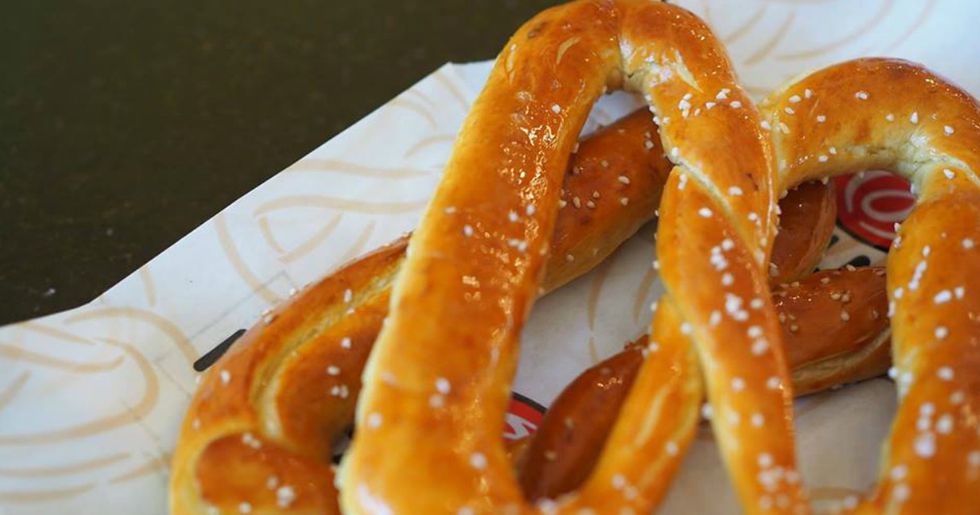 Tuesdays just got a whole lot twistier. For every Tuesday of this month, Pretzelmaker is offering up a "customer-appreciation" deal with their pretzels costing you just one dollar. There is also NO LIMIT. So you can satisfy your biggest pretzel cravings whenever you want. You also get a coupon for free pretzel bites for your next visit.
11. Buy one, get one free pizza at Papa John's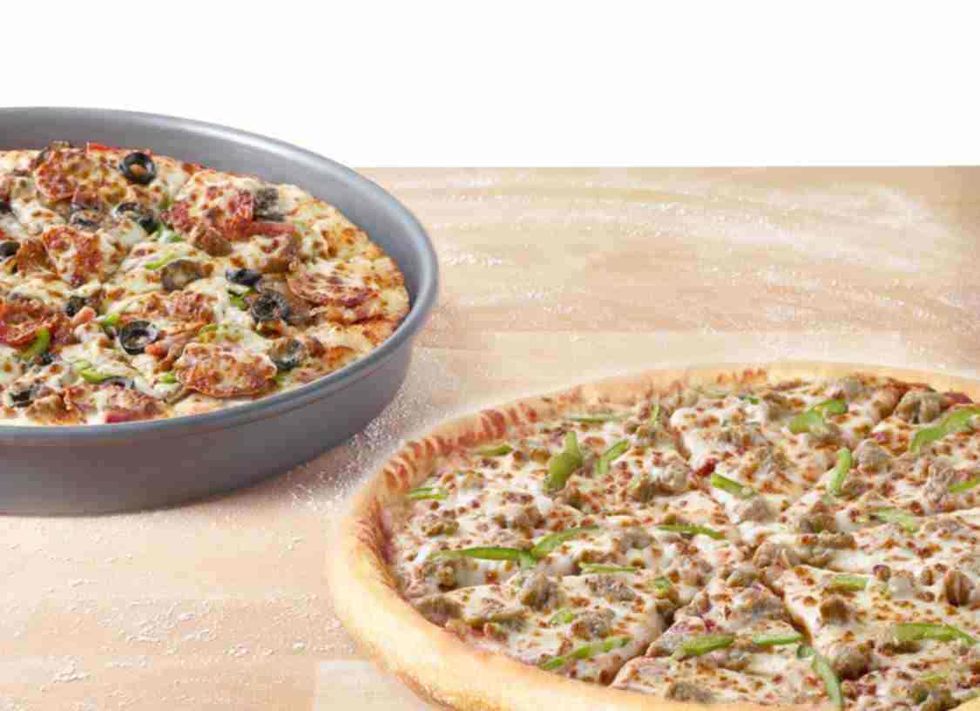 Papa John's is making dinner so much easier. When you buy one pizza at regular price, you get a free pizza. The only things you have to do is make sure your free pizza is of equal or lesser price and order online under "specials."
12. Five dollar smoothies at Smoothie King every Friday of this month.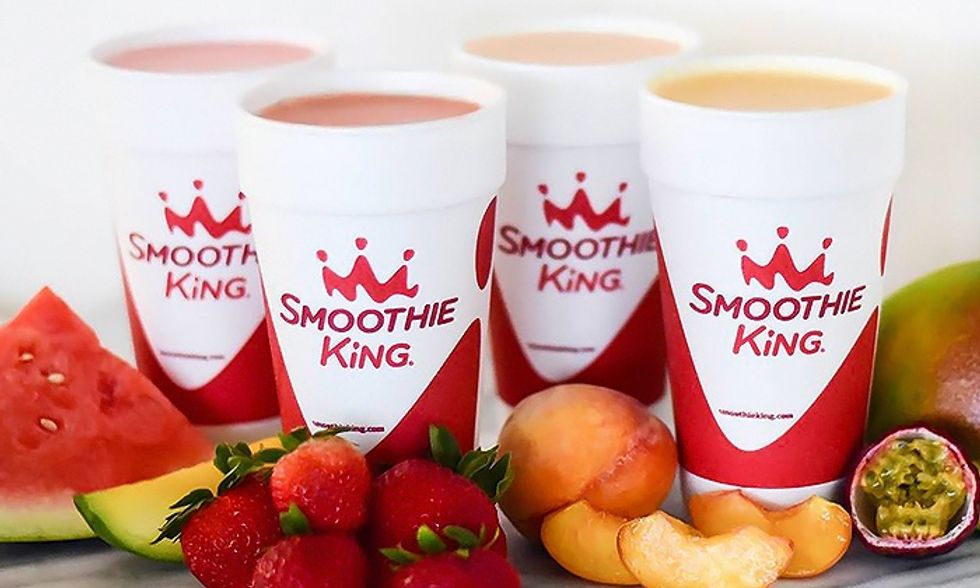 Smoothie King wants to help us keep our weight loss goals for 2018. They have a brand new Cleaner Blending initiative. This means they have removed added sugar, artificial flavors, colors and preservatives from more than 50 smoothies. With all these new healthy flavors, they have also given us five-dollar Fridays for the month of January.
13. Taco Night Tuesday and Thursday at Del Taco.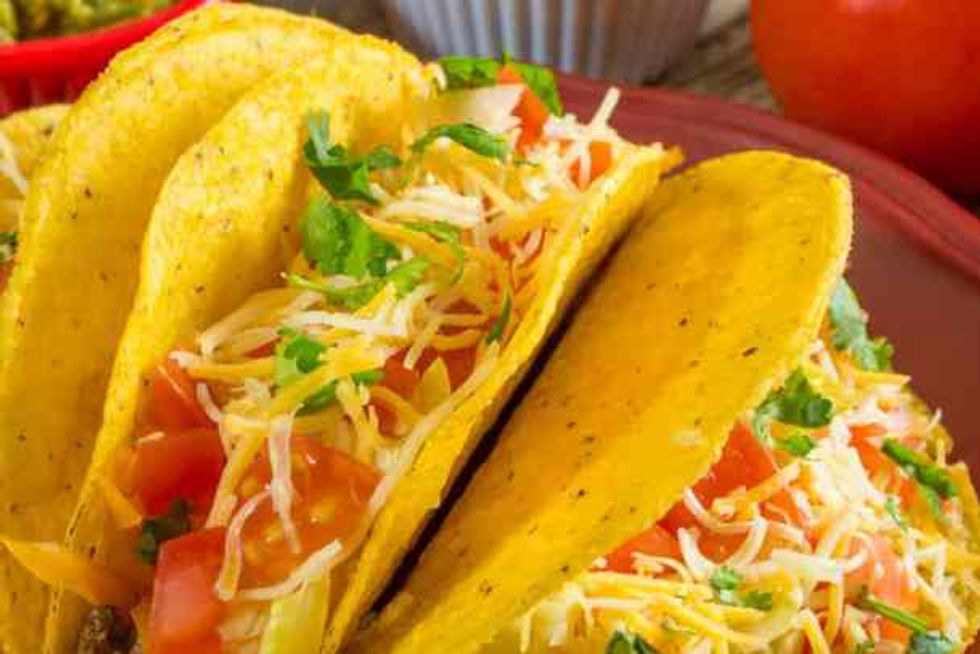 Taco Tuesday decided it needed to include Thursday as well. Del Taco knows the way to our hearts is through our stomachs. They have expanded their taco nights to include two taco nights. On Tuesday, you can get three regular tacos for $1.29 and on Thursday, you can get three chicken soft tacos for $2.29.
14. New Bang Wednesday menu at Bonefish Grill starting at five dollars.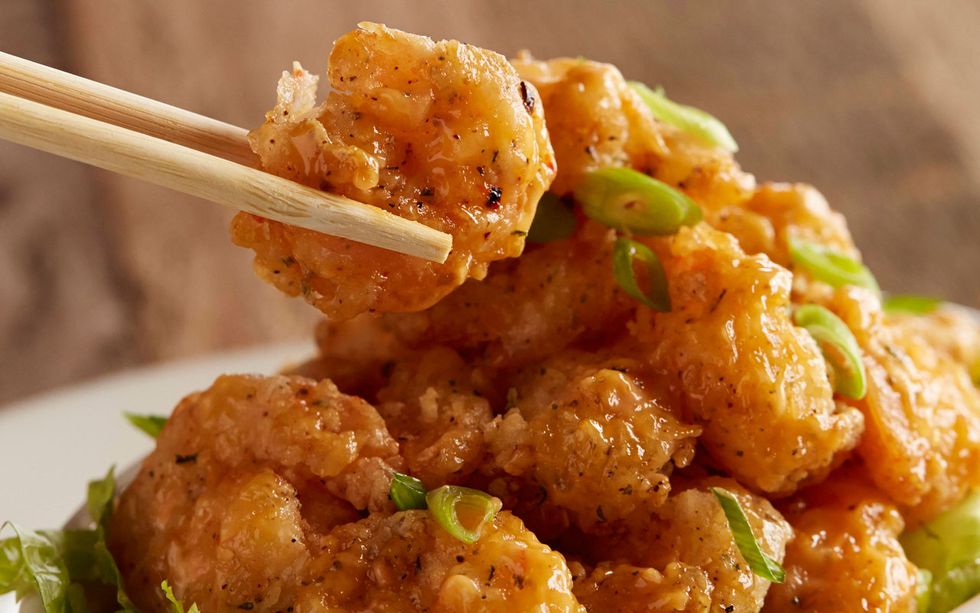 Get more for less at Bonefish Grill. Every Wednesday from four to close, come in and enjoy shrimp meals starting at five dollars. Enjoy meals like Bang Bang Shrimp Flatbread, Bang Bang Shrimp, Bang Bang Shrimp Tacos, Surf + Turf Burger and Bang Bang Shrimp or Sirloin.
15. Get a free small shake at Sonic when you buy a cheeseburger or footlong coney dog.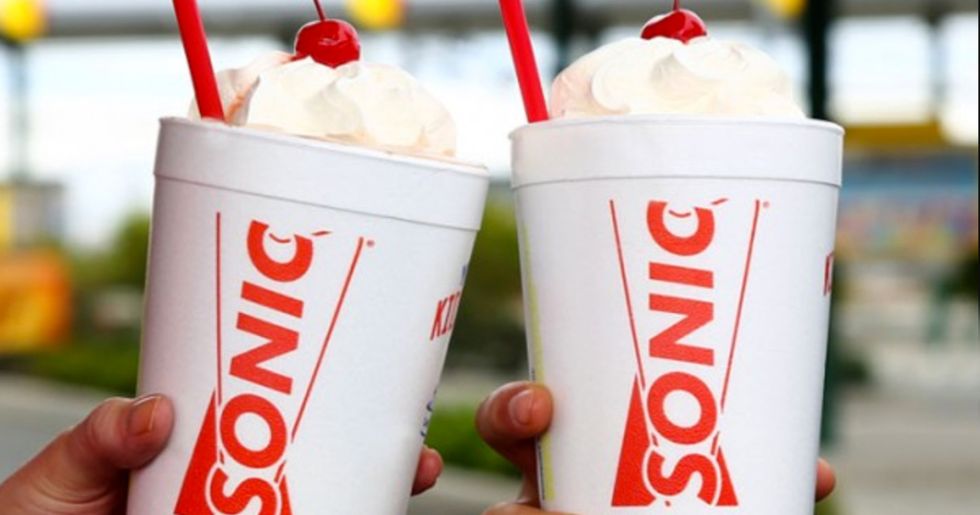 Sonic is definitely joining in on the best dining deals. Get a free classic small shake when you purchase a single-patty Sonic cheeseburger or a Footlong Quarter Pound Coney dog. What better way to end your meal than with a delicious shake?
16. Prime Time menu at Longhorn Steakhouse for three, four or five dollars.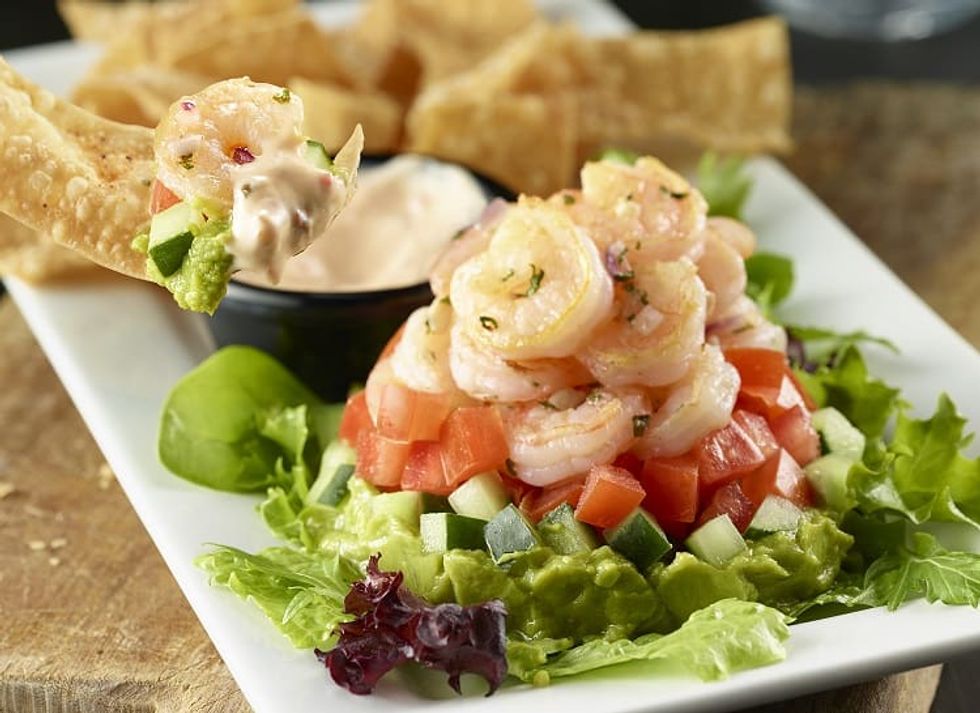 Get a good deal on appetizers and drinks when you visit LongHorn Steakhouse. Their "Prime Time" menu features appetizers and drinks for only three, four and five dollars. The "Prime Time" menu is from Monday through Friday, between four and seven at night.
17. All-you-can-eat pancakes for four dollars at Denny's.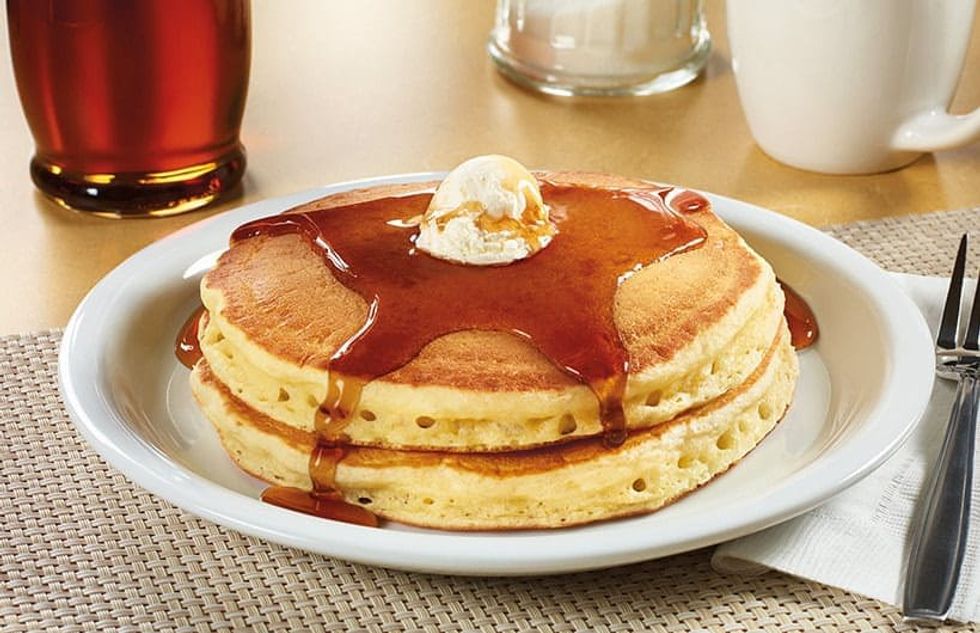 Clearly, 2018 is the year of the pancake. Denny's is on the pancake train with their all-you-can-eat pancakes for just four dollars. You can add sides like eggs, hash browns and sausage for more money or you could just indulge yourself in a pancake-y heaven.
With all these dining deals, you can stuff your face while your wallet rests easy. Just be sure to wear the stretchiest of clothing.