During the summer of 2017, I went to the local Humane Society and adopted a cute black kitten and named him Sullivan. He drives me nuts quite often, but he also brings me so much joy. Being a cat mom is something I am proud to be.
Here are 16 reasons you know you're a crazy cat mom (featuring pictures of my adorable cat, Sullivan):
1. You have absolutely no privacy.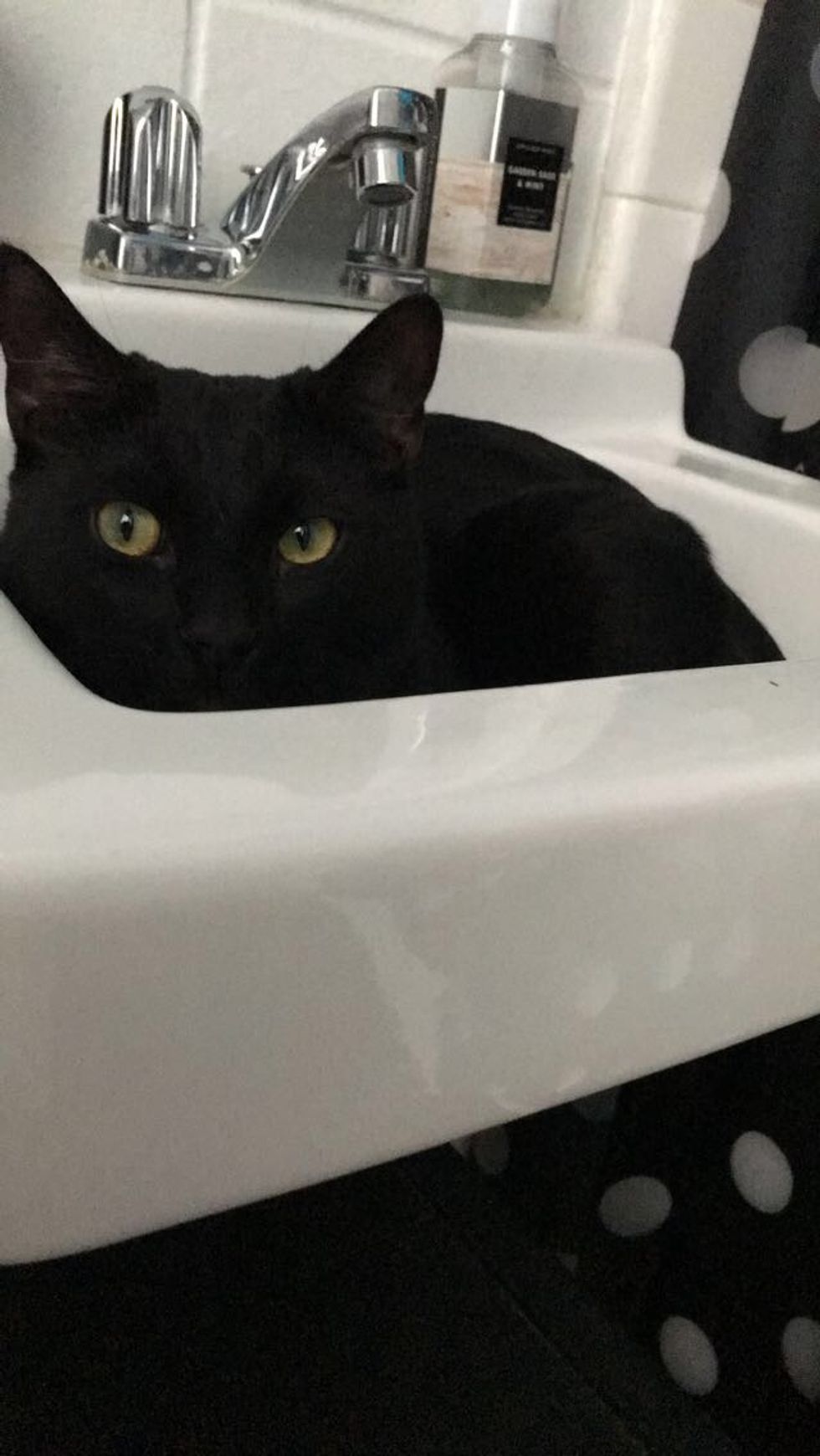 Kaitlin Schutz
If your cat is anything like mine, your cat feels the need to be all up in your business. On the toilet? In the shower? Your cat will be watching you!
2. You have to cat-proof your home.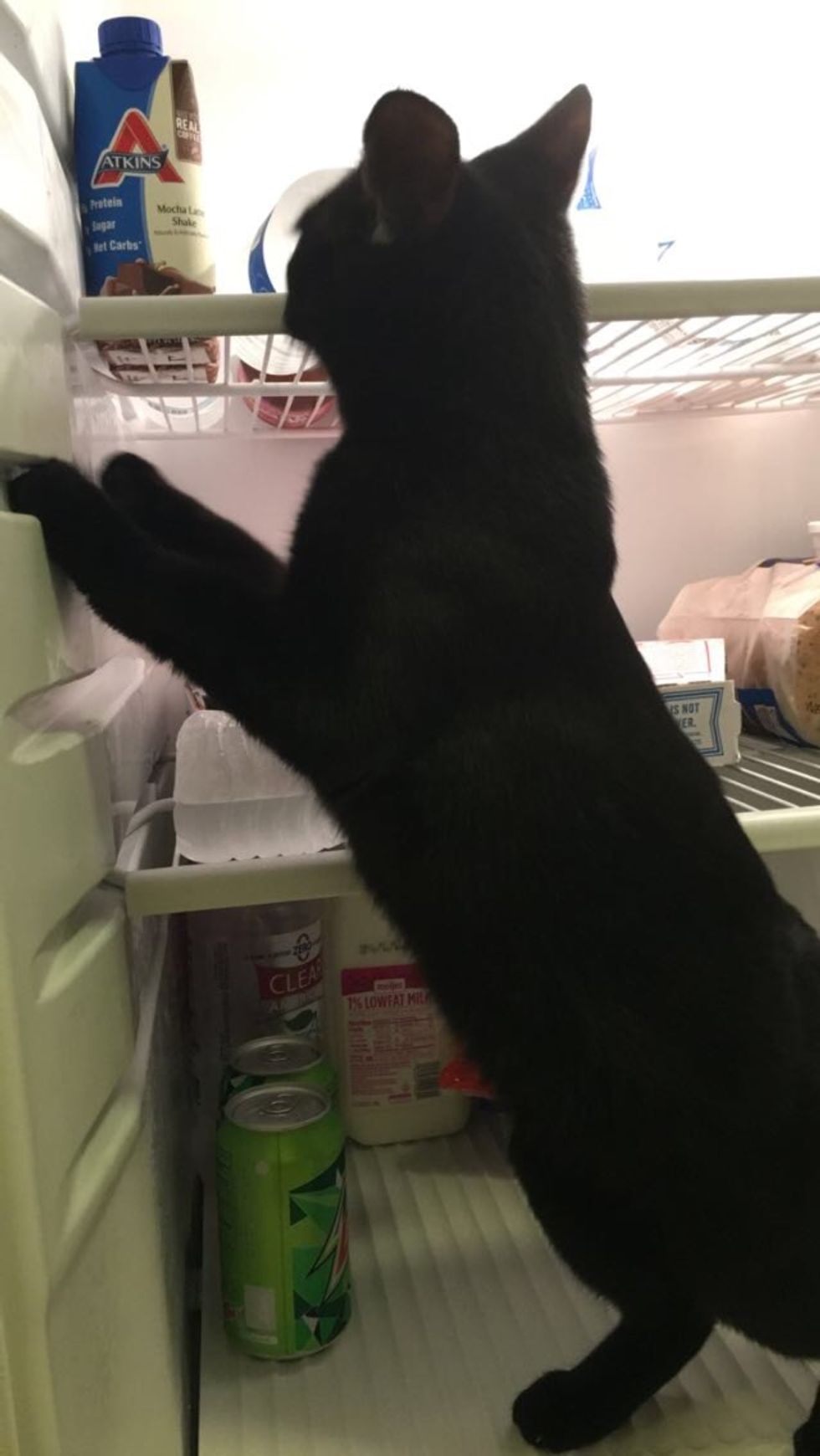 Kaitlin Schutz
Cats enjoy getting into everything possible. My cat particularly likes getting into my kitchen cabinets, drawers, and refrigerator. I have literally had to buy child proof latches because my cat just won't stop!
3. Leave something out?  Your cat will get into it.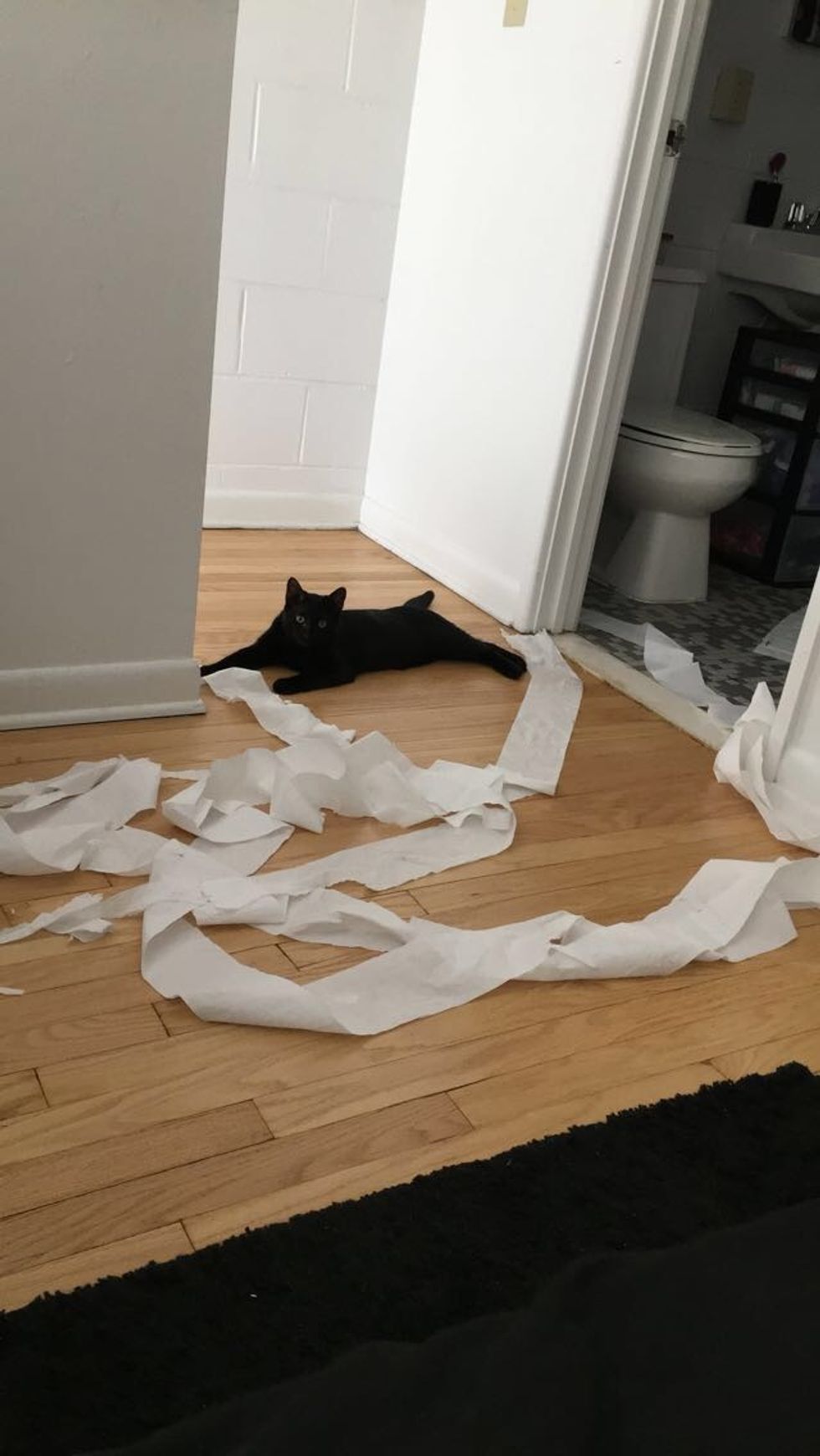 Kaitlin Schutz
Your cat gets a kick out of doing this on purpose. Mine will look at me while knocking my vitamin containers off the counter. Sometimes he also has fun unraveling a whole roll of toilet paper just because he feels like it.
4. There's cat hair everywhere.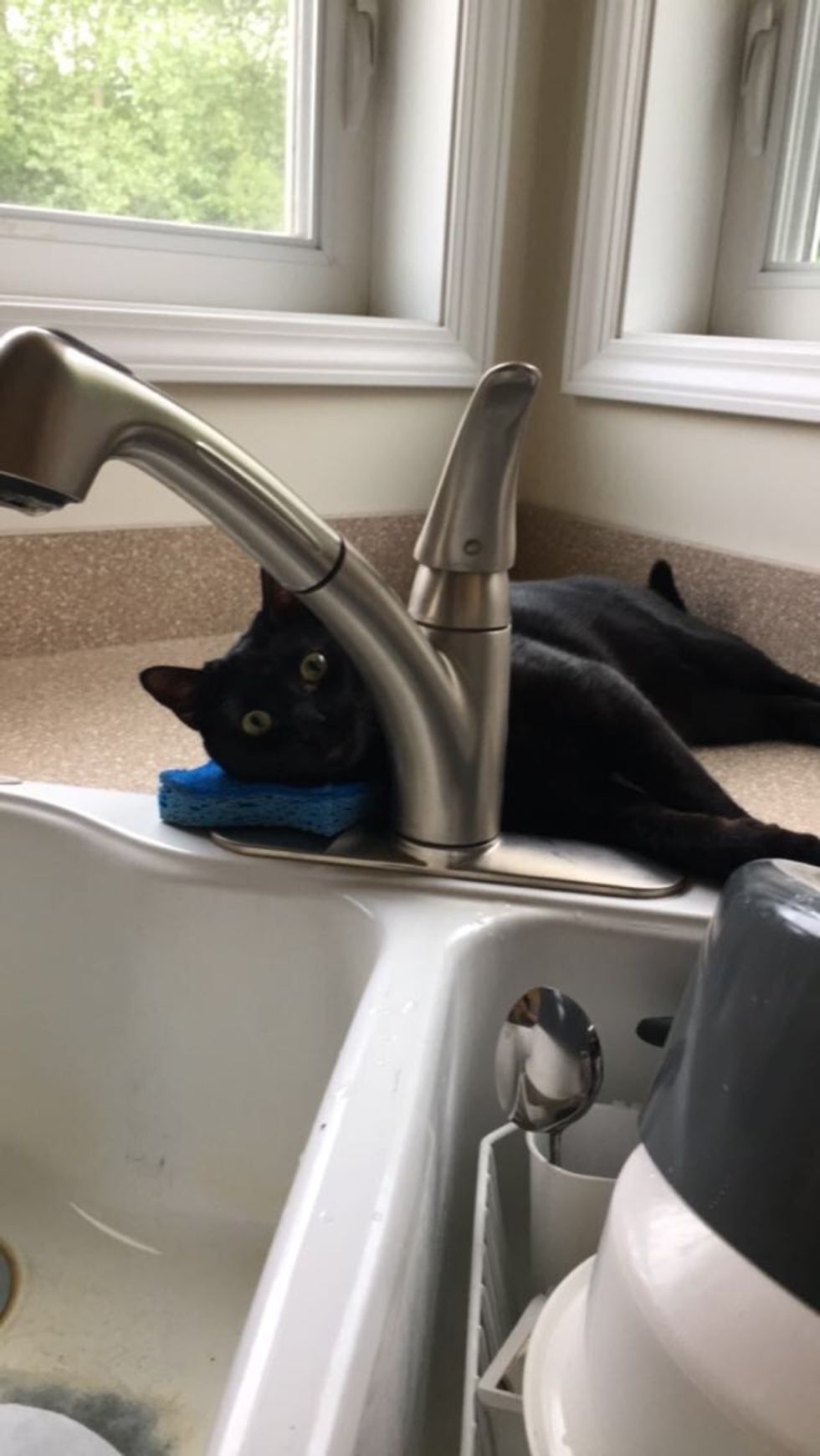 Kaitlin Schutz
Vacuums are your best friend when you are a cat mom.
5. Your significant other and your cat battle for your attention.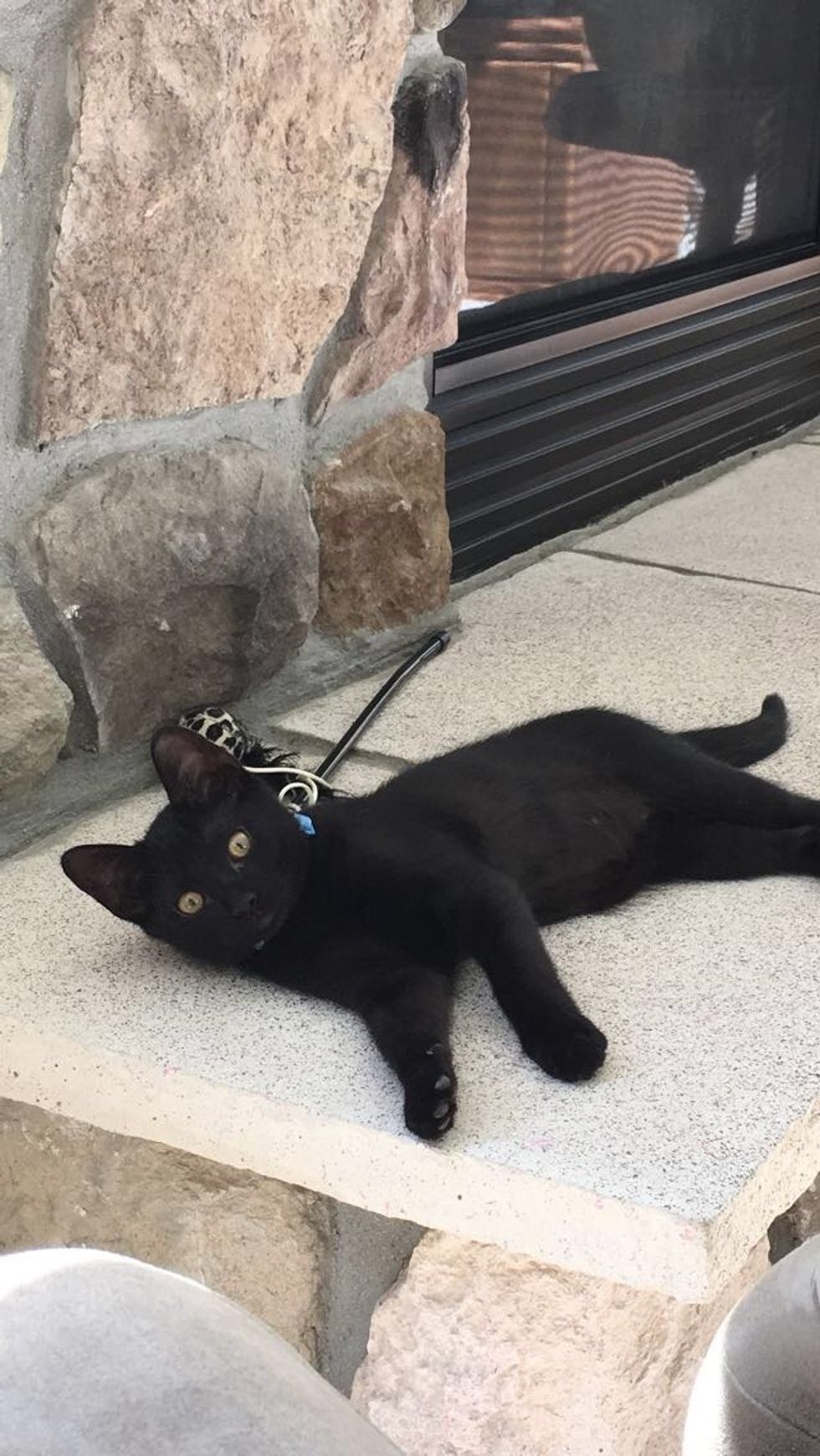 Kaitlin Schutz
You love both your cat and significant other..but if you give one of them too much attention, the other one will try to change that.
6. You always get woken up in the middle of the night.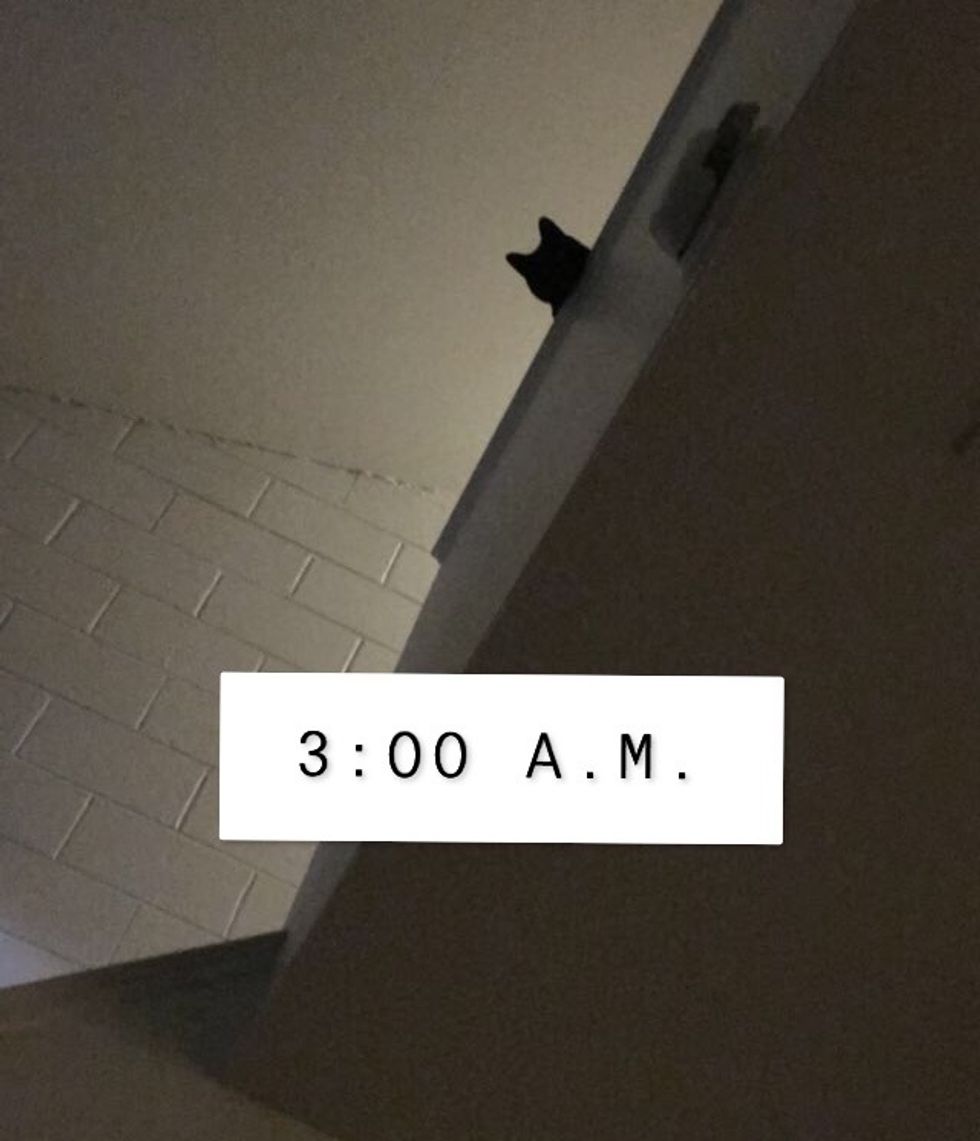 Kaitlin Schutz
Its 3am. You're asleep. All is peaceful. Then out of nowhere your cat decides to run all over the place and destroy everything in its path. Awesome.
7. Your cat is always hungry.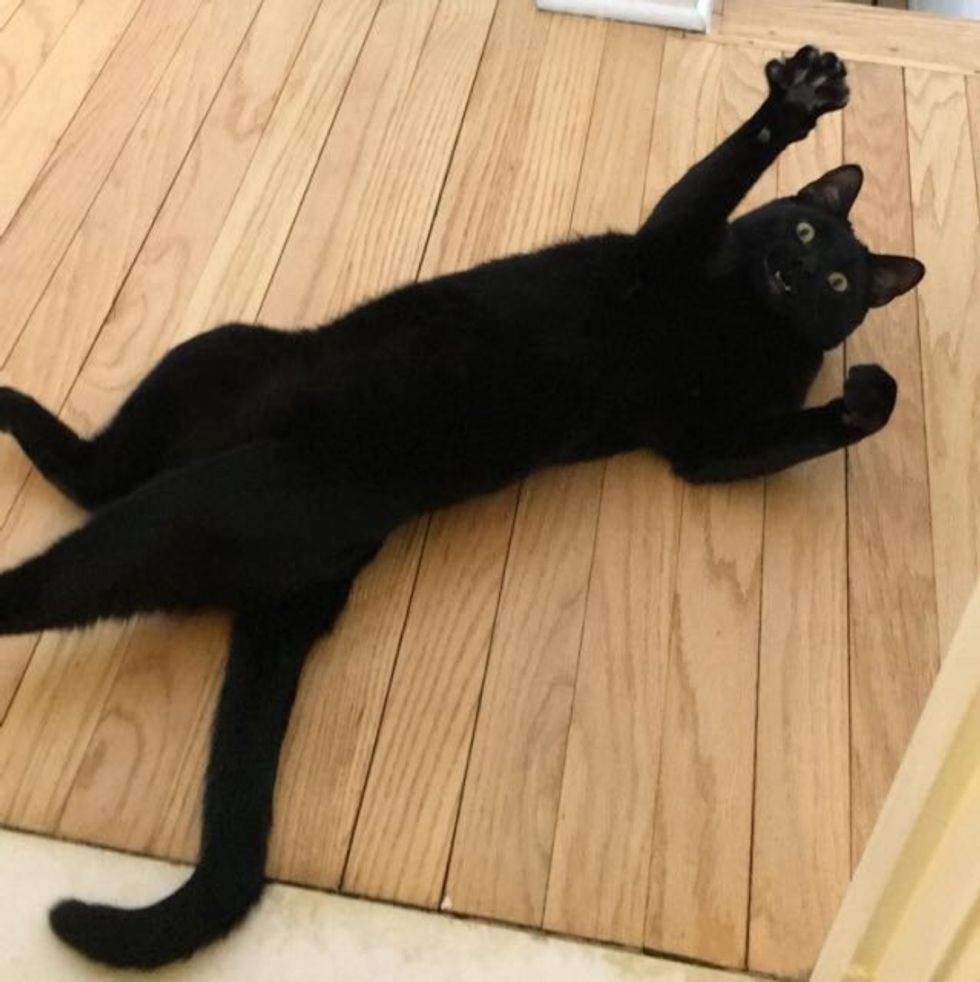 Kaitlin Schutz
You just fed your cat an hour ago, but the cat is somehow already hungry again.
8. Your kitty gives you attitude.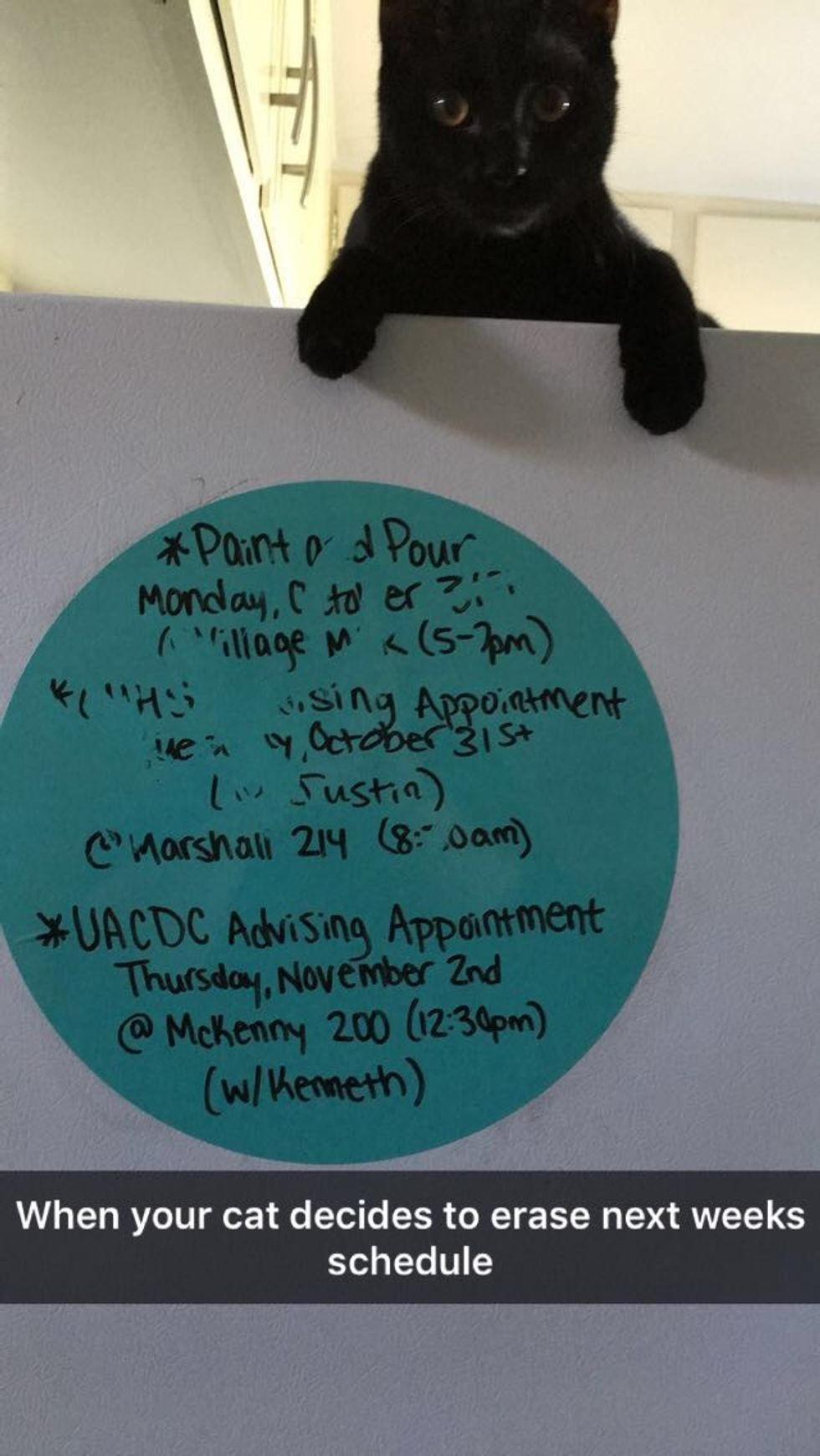 Kaitlin Schutz
Your cat can literally be sweet one minute, then want to bite your finger off the next. Cats are kind of like sour patch kids: sour, then sweet...then sour again.
9. You always have entertainment.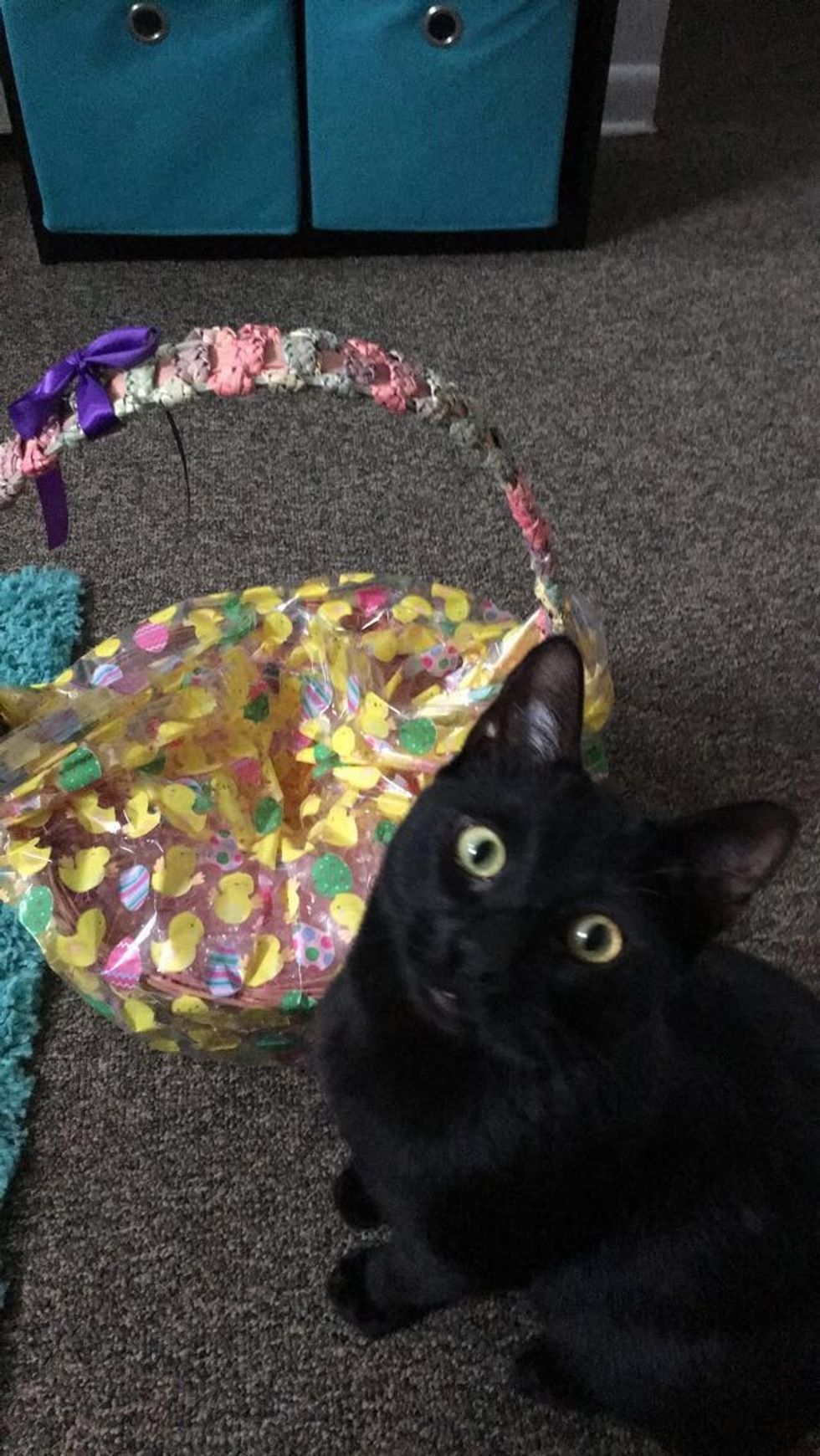 Kaitlin Schutz
Cats do some crazy stuff and are constantly entertaining us.
10. Everyone who knows you knows you're obsessed with your cat.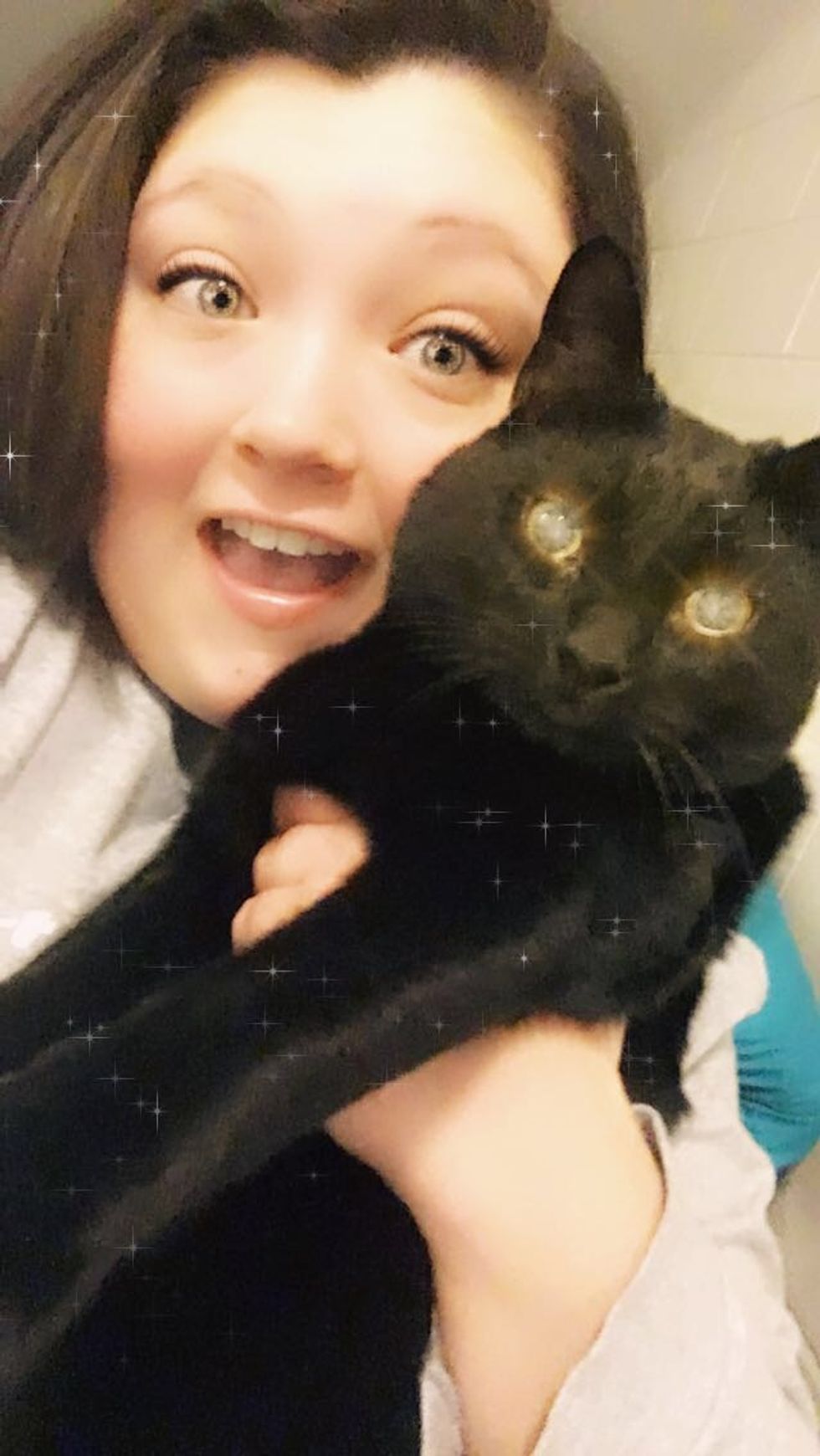 Kaitlin Schutz
You're always sharing pictures and videos of your cat on social media because everything your cat does is cute.
11. Your cat is preparing you for parenthood.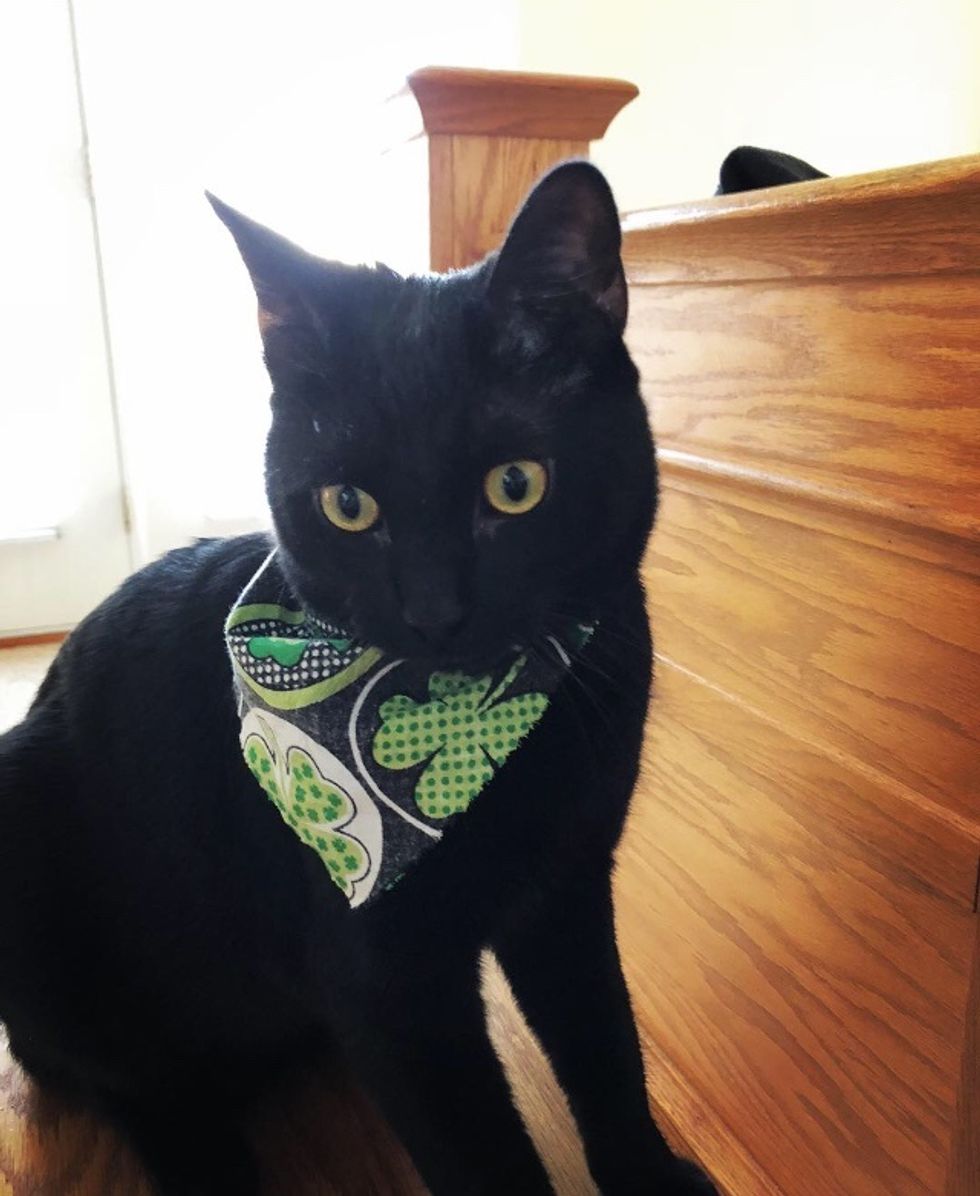 Kaitlin Schutz
Cats feel like our children because they are so dependent on us and require a lot of love and attention.
12. Nothing is better than coming home from class or work and having your cat looking out the window waiting for you!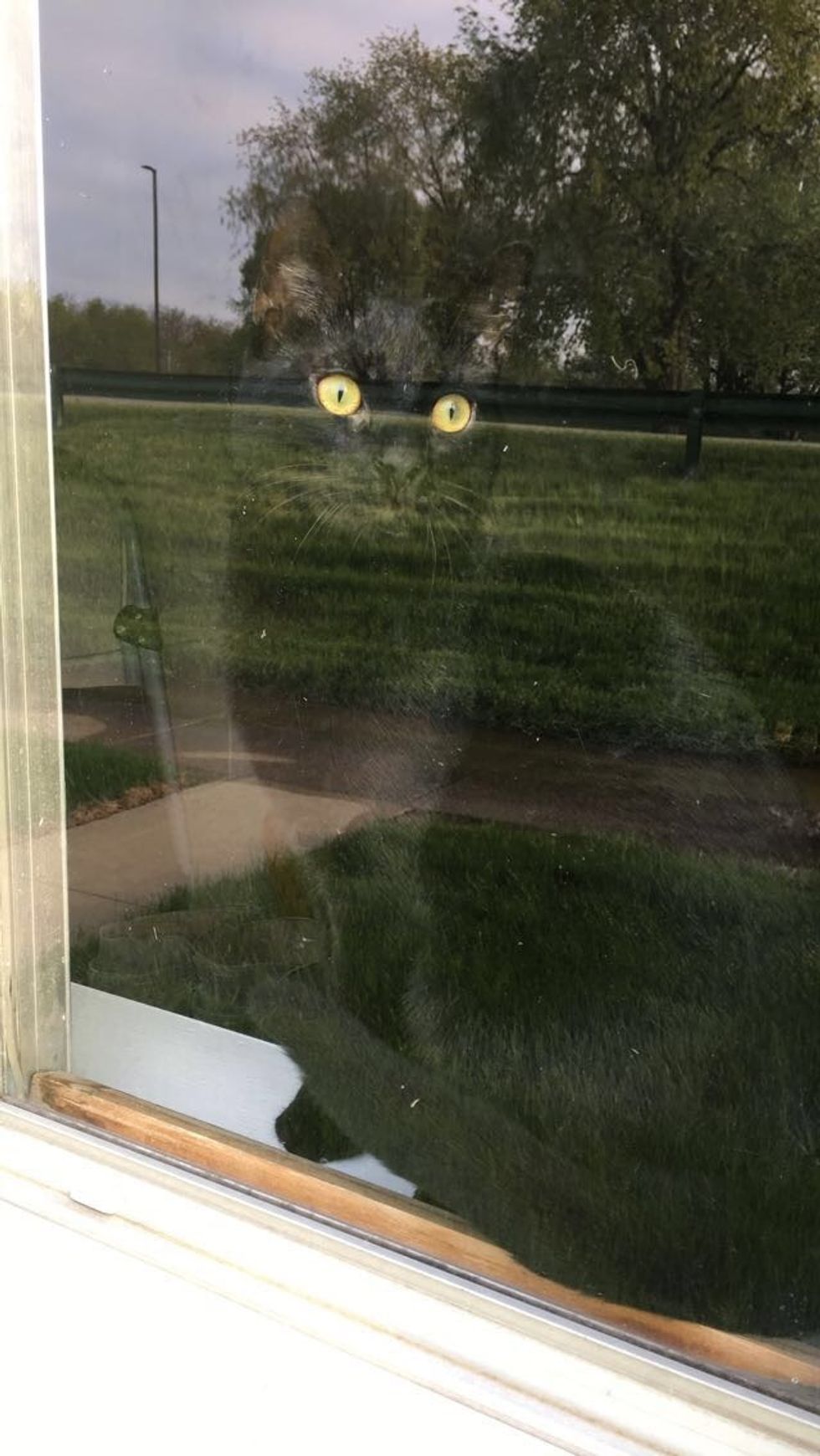 Kaitlin Schutz
It is so sweet when your cat acknowledges your presence when you come home.
13. TV time? Yes, please.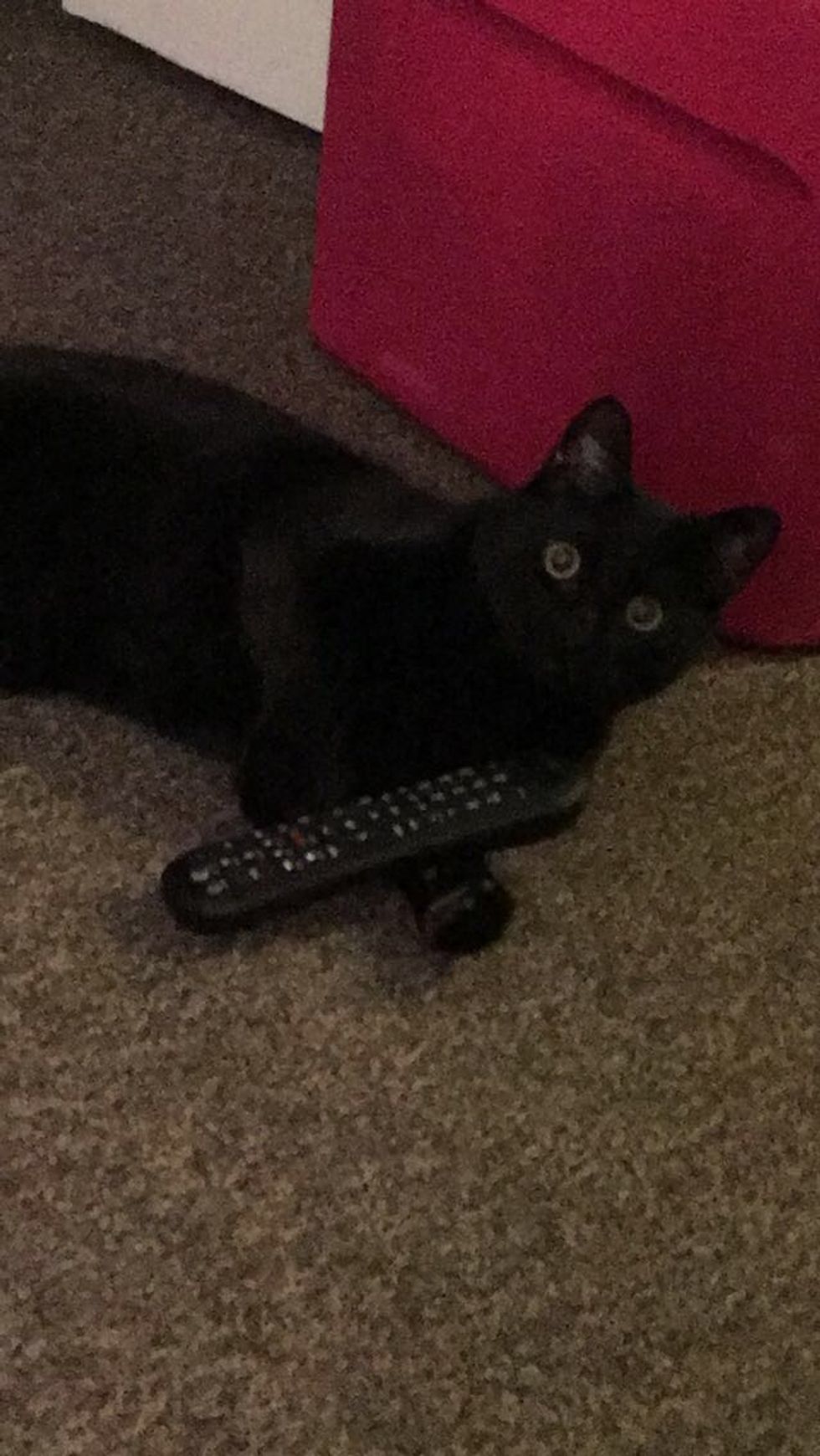 Kaitlin Schutz
Nights spent watching the latest season of "The Bachelor" with your cat are the best kinds of nights.
14. You talk to your cat like you would a person.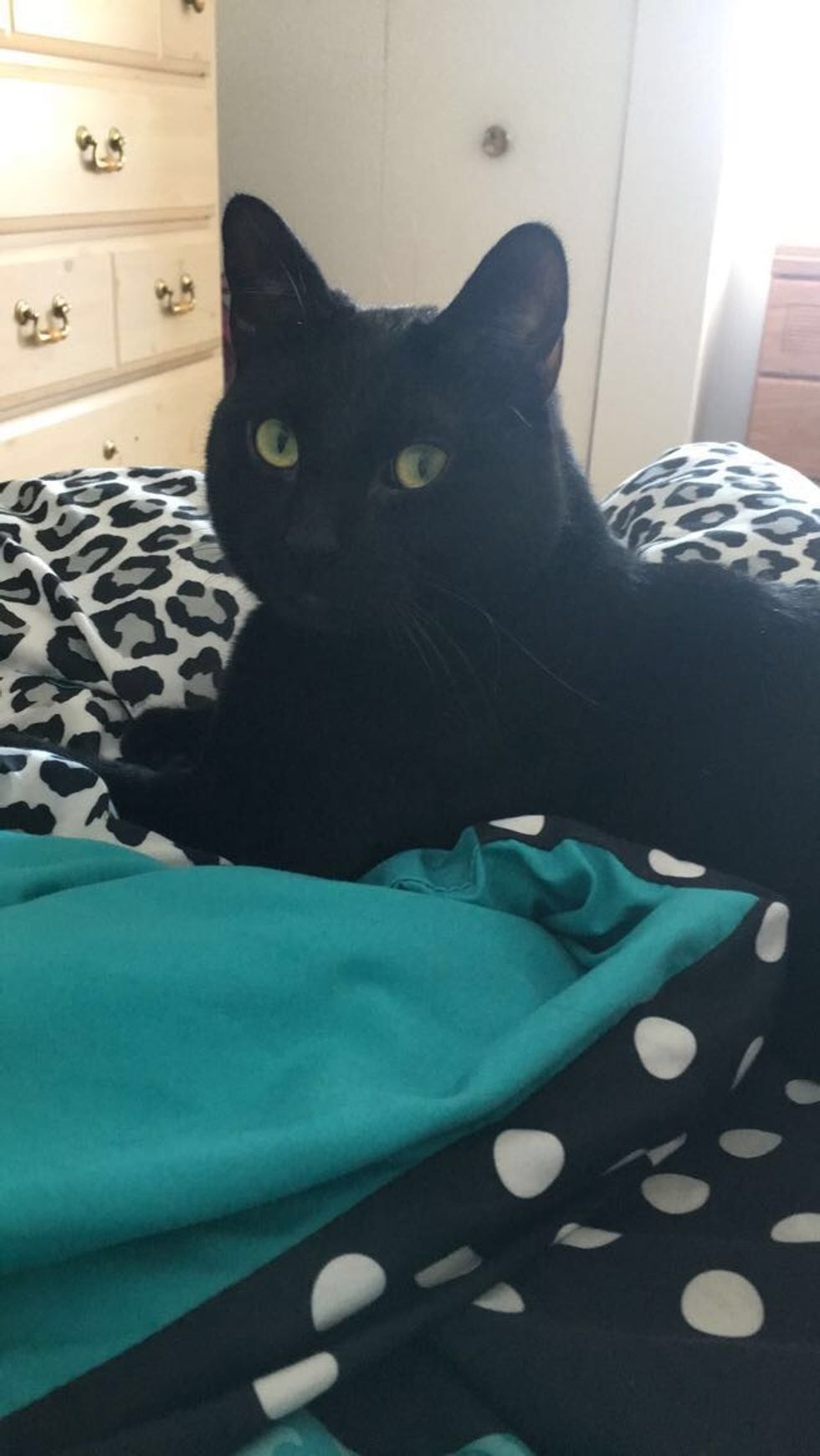 Kaitlin Schutz
Frustrated about your exams? Mad at your friend? Excited about some good news you just got? Confide in your kitty for all of your venting and gossiping needs!
15. You always have a nap buddy.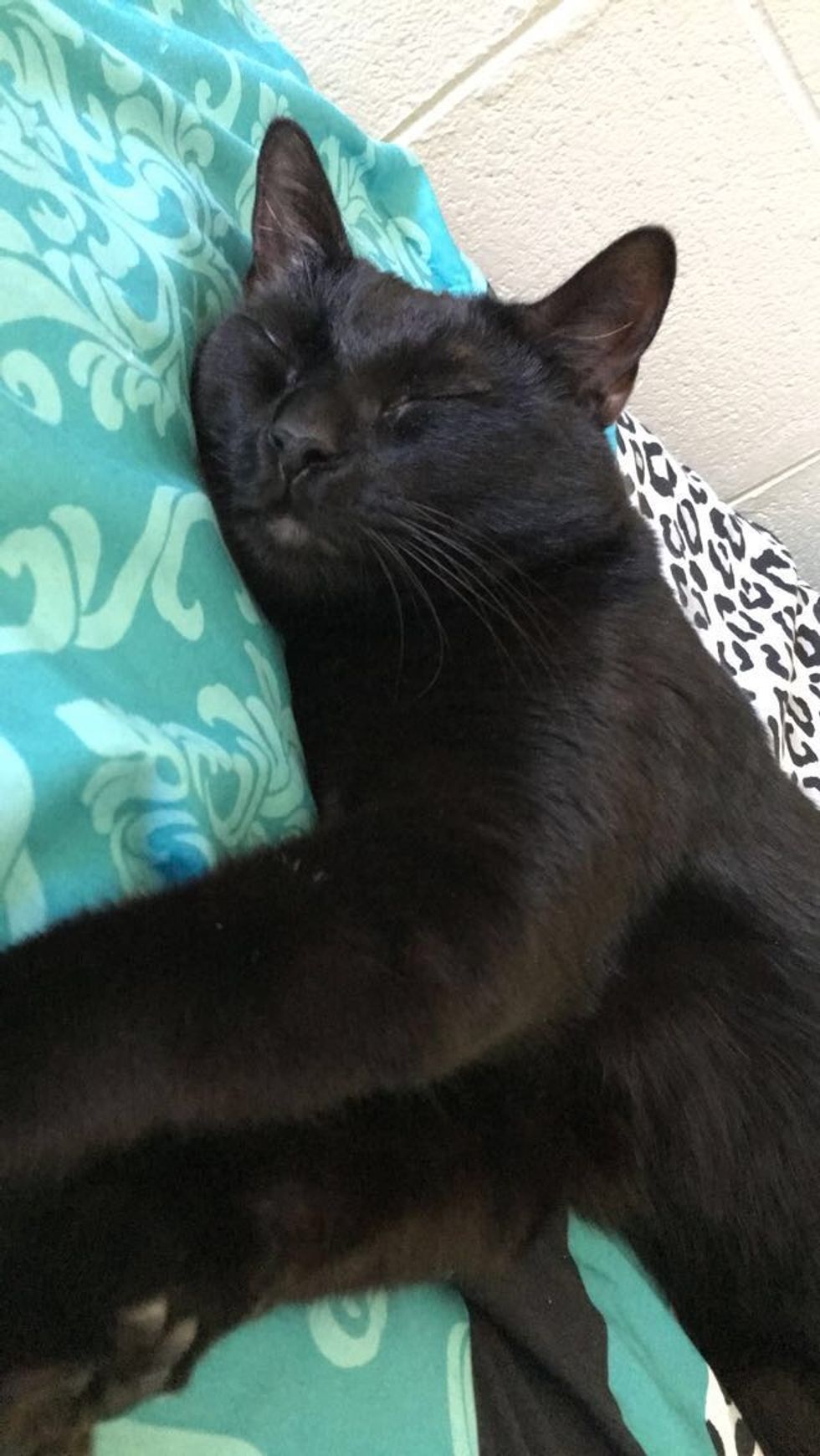 Kaitlin Schutz
Taking a nap with your cat after a long day is the best.
16. No matter how much your cat my get on your nerves, you are happy and proud to be their cat mom!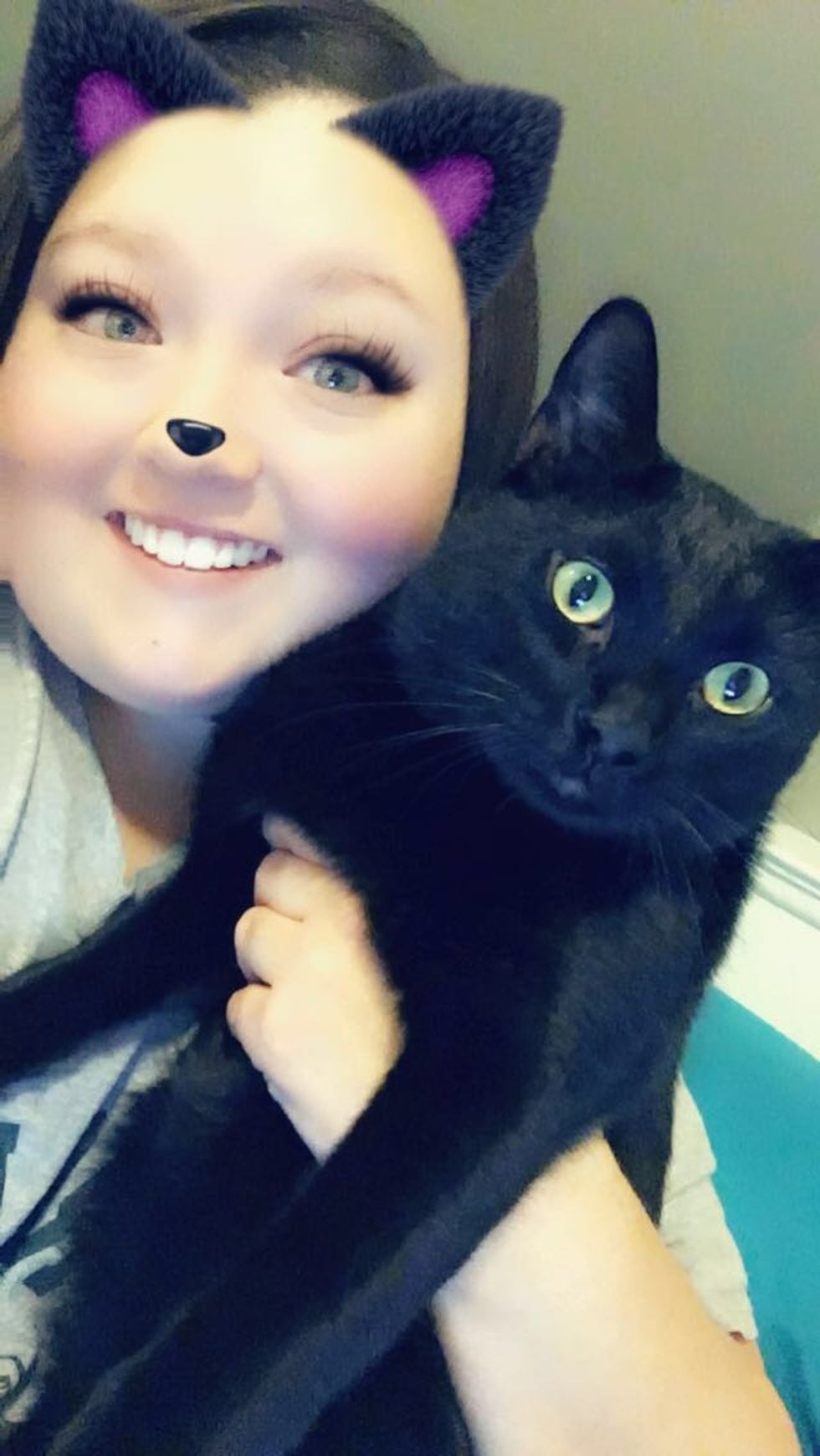 Kaitlin Schutz
I love my cat so much and wouldn't trade him for anything!
So yeah, I am a crazy cat mom and proud of it!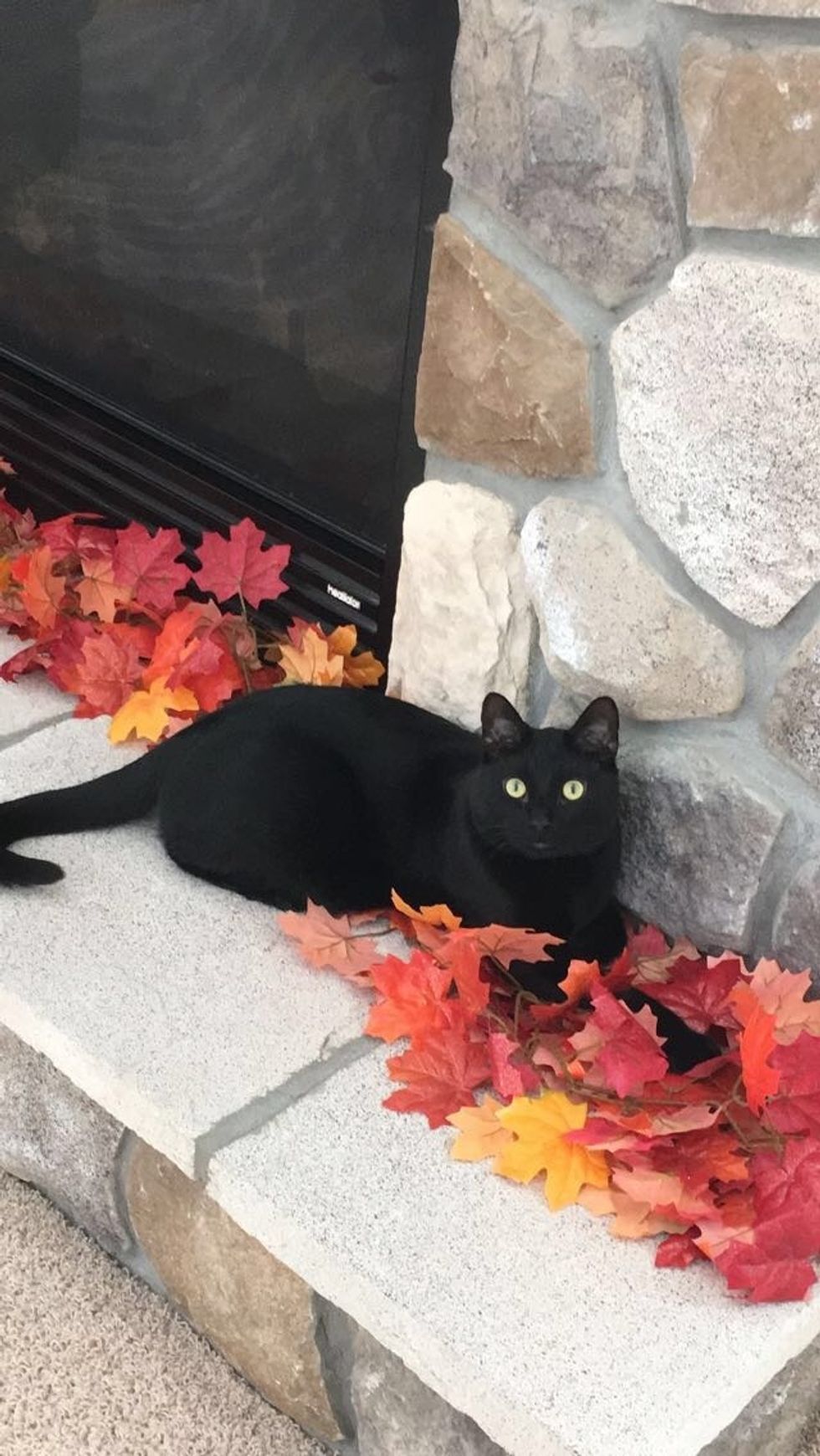 Kaitlin Schutz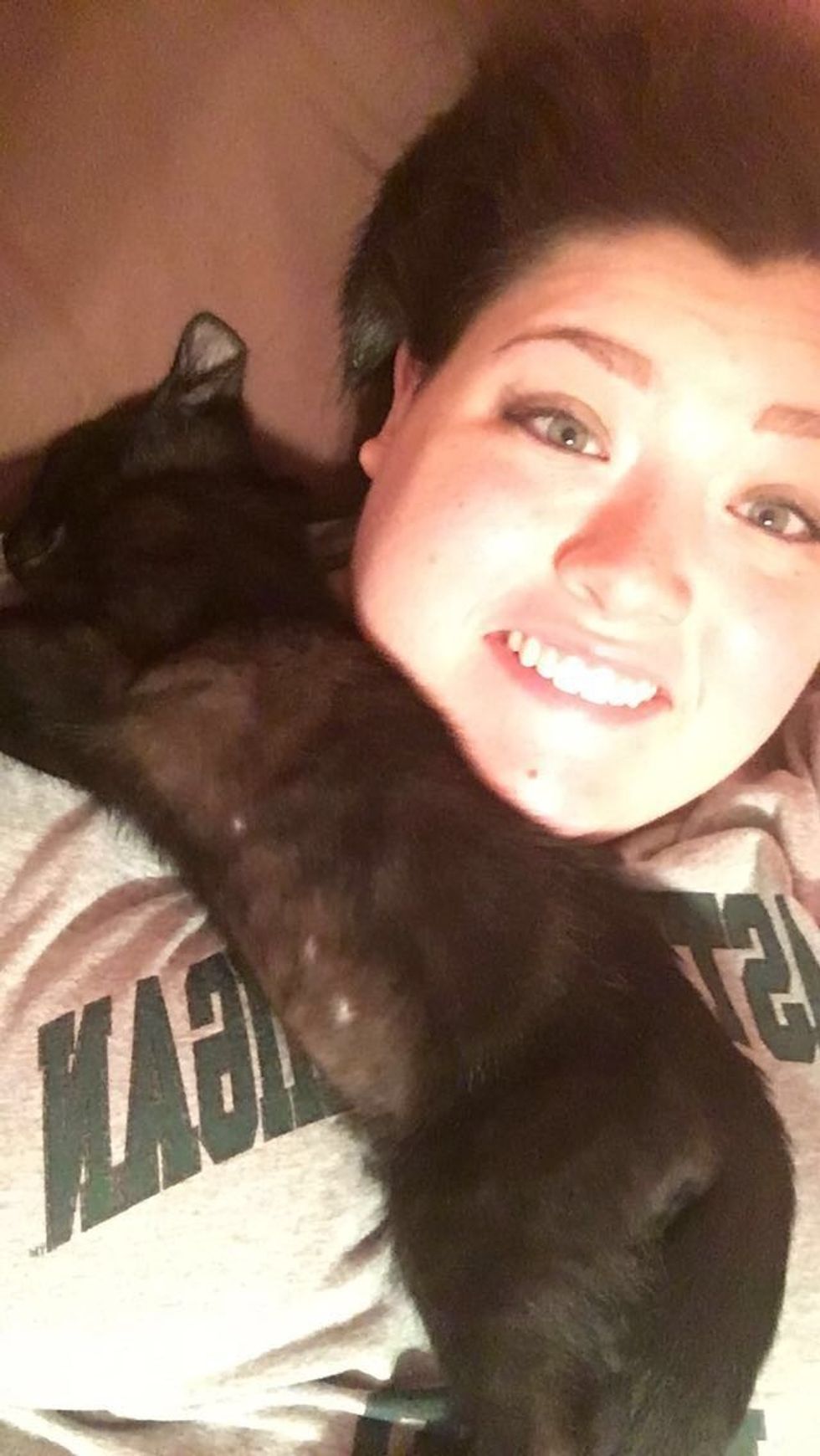 Kaitlin Schutz