Harry Styles has performed more than a dozen times since the May 12 release of his self-titled debut album.
However, his first tour date for "Harry Styles – Live on Tour" was on Sept. 19 and it was a night that fans in the SF Masonic Auditorium will remember.
Here are 16 highlights from his first-ever solo tour date:
1. Pride Flag

Whenever there was a rainbow flag thrown onstage for a One Direction concert, he would always run around with it like a cape. On Sept. 19, he kept the flag front and center on his mic stand during his performances of "Woman" and Ariana Grande's song, "Just A Little Bit Of Your Heart."
2. Floral Suit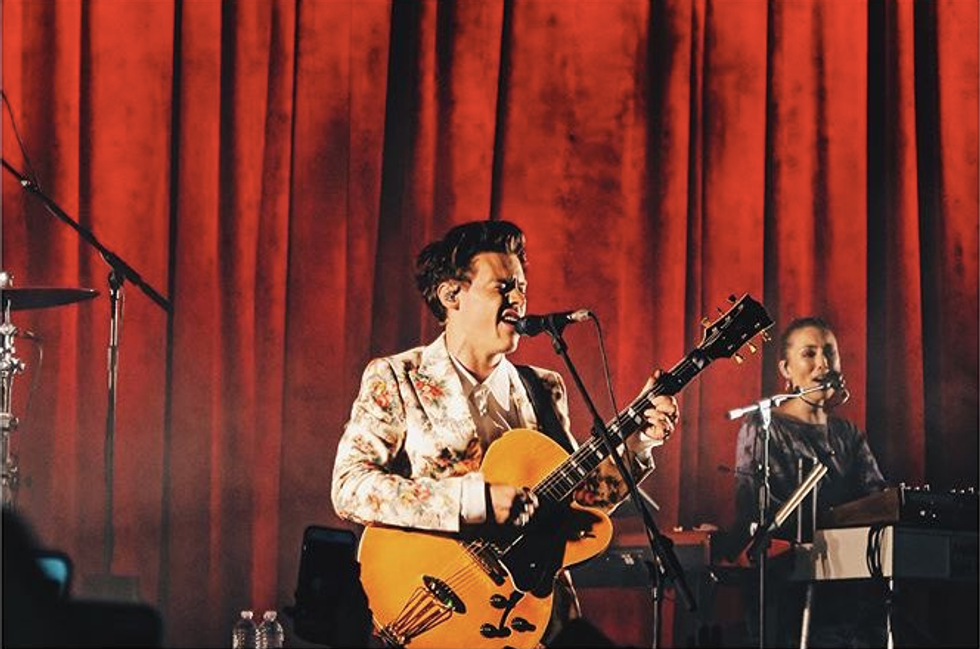 No one knew what to expect in terms of his wardrobe for the tour. During the last two 1D tours, he would sometimes wear a button down blouse or simple T-shirt with skinny jeans. He surpassed all expectations when he came out in a floral-patterned suit.
3. Covering "What Makes You Beautiful"
Who would ever imagine that we needed the rock-inspired, edgy version of "WMYB"? Where are all of the people who said that Styles hates his One Direction days? Don't @ me.
4. Dance Moves
Enough said.
5. Tour Merch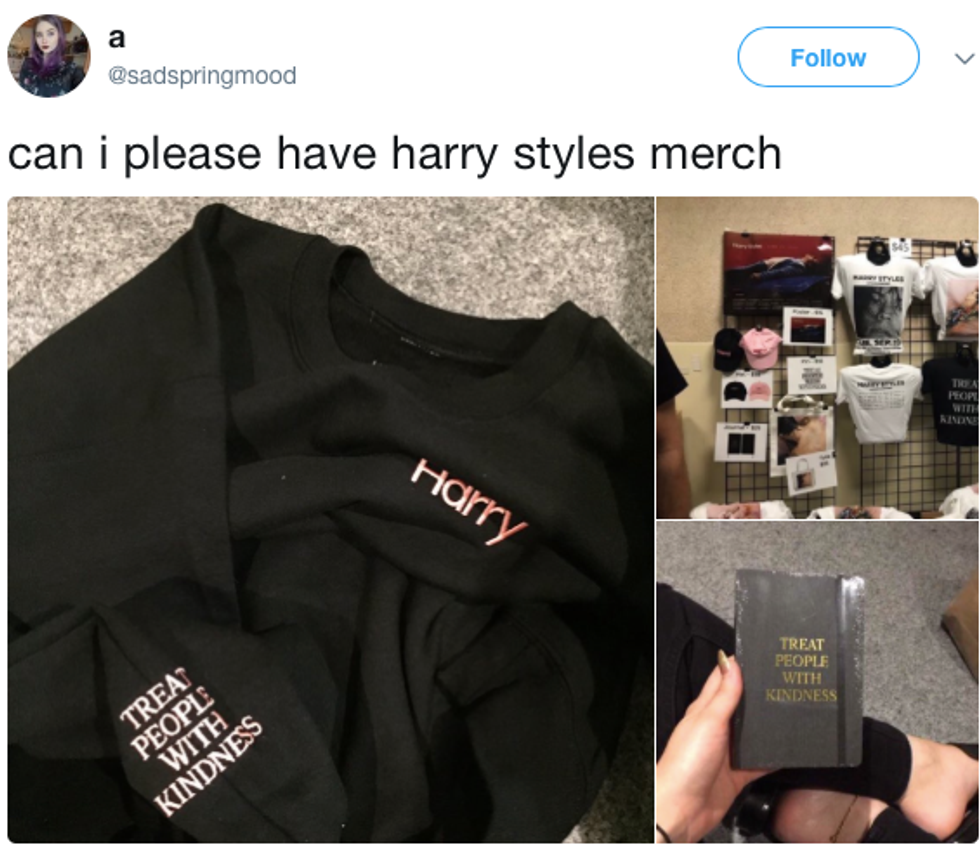 His 'Treat People with Kindness' sweater, with 'Harry' embroidered on the front, is set to ship in October and I just … it's so pretty.
6. Opening Act MUNA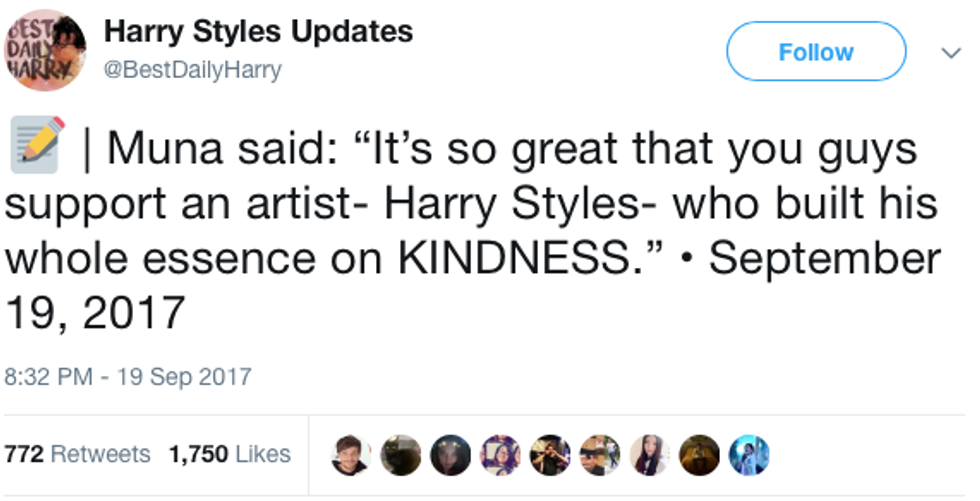 I was able to catch some of their performance and speaking to the audience on an attendee's Periscope, and they seemed fantastic. I am not surprised that Styles invited the girl group on tour with him, especially when they seem to support kindness to all like he does.
7. Covering Ariana Grande
For the last several years, I have complained that we did not have a version of Styles singing "Just A Little Bit Of Your Heart", the song that he co-wrote for Grande. Now, I can rest easily knowing that she was right in saying that his version of the song is incredible (as if there was any doubt). Side note: the blue and green lights on Styles were a nice touch during the song).
8. Pre-Show Tweet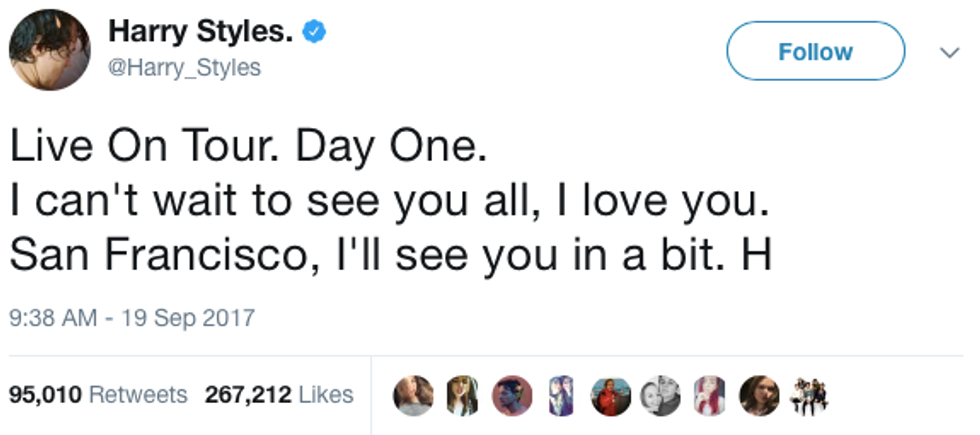 He is known for his limited activity on social media, but he always makes a point to have something posted expressing his gratitude for those attending his shows.
9. Covering Fleetwood Mac
We had already heard him cover "Landslide" with Stevie Nicks several months ago, and then "The Chain" for his BBC Radio 1 Live Lounge a couple of weeks ago. On his first tour date, he performed the latter again and it was incredible.
10. His Energy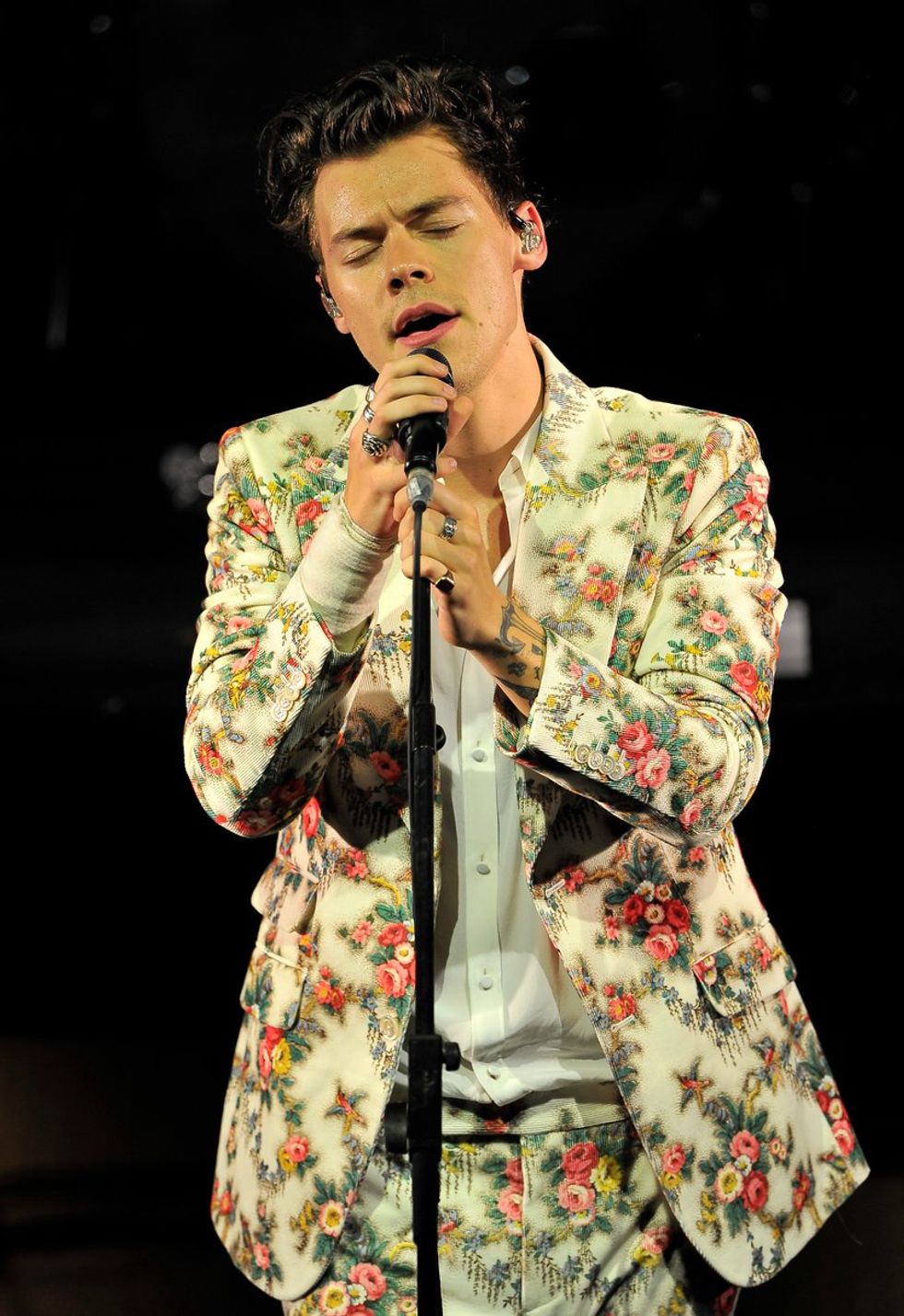 Styles always brings his A-game to performances. Whether he passionately sings his songs and delivers killer note changes, or dances around the stage and throws water on fans, there is never a dull or quiet moment. He takes the space that he is given and absolutely owns it.
11. The Emotion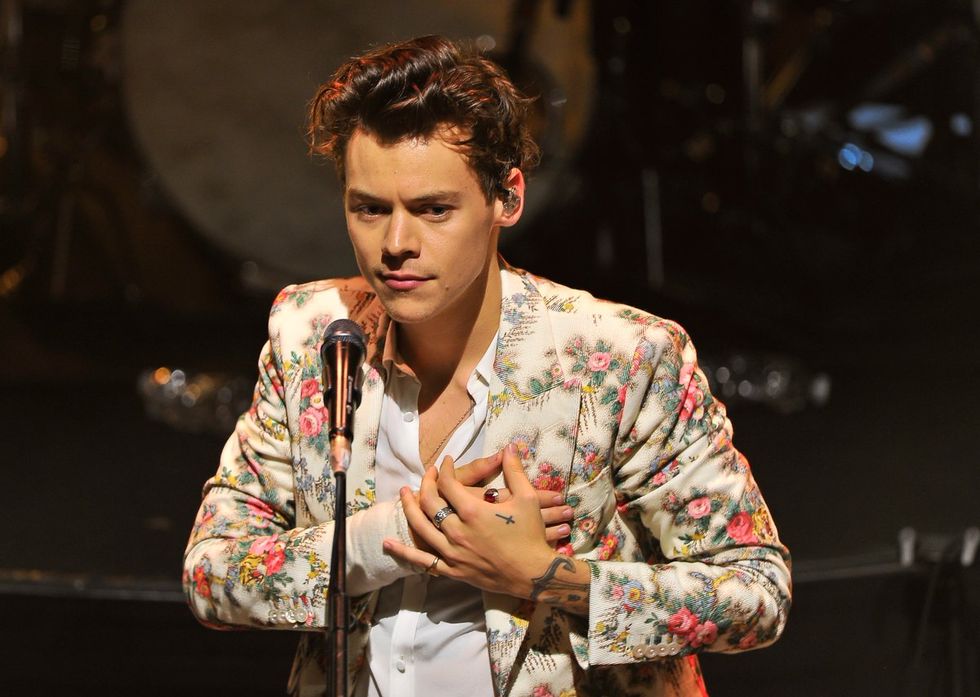 When Styles expresses emotion, everyone watching from any location can feel it to their core. There was a moment at the end of "Sign Of The Times" that he just paused singing, allowing the fans to continue, and he simply gazed out with sparkling eyes before holding his chest and mouthing, "Thank you", followed by blowing kisses to the audience.
12. Online Fan Commitment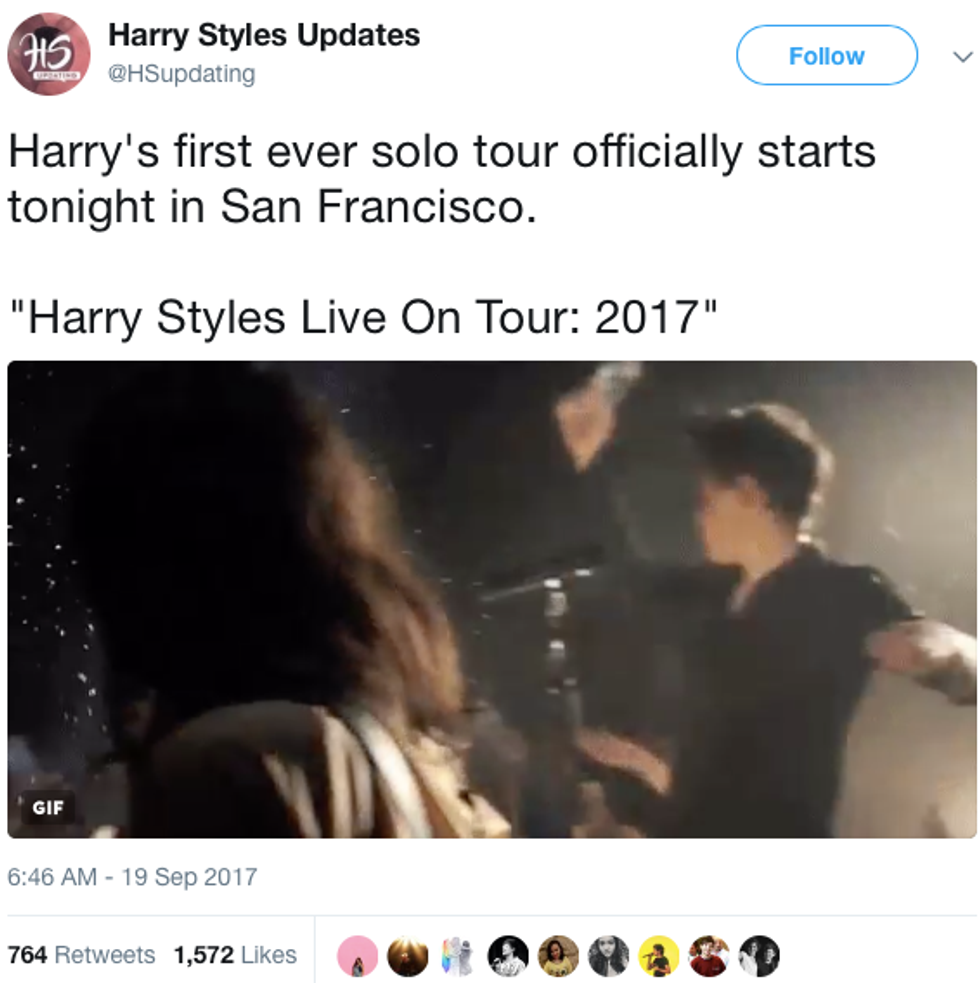 Fan projects were always the best part of One Direction concerts, as well as the Twitter accounts that posted endless photos from people who attended the concert. Experiencing that devotion again was like coming home after an extended vacation.
13. The Snapchat Filter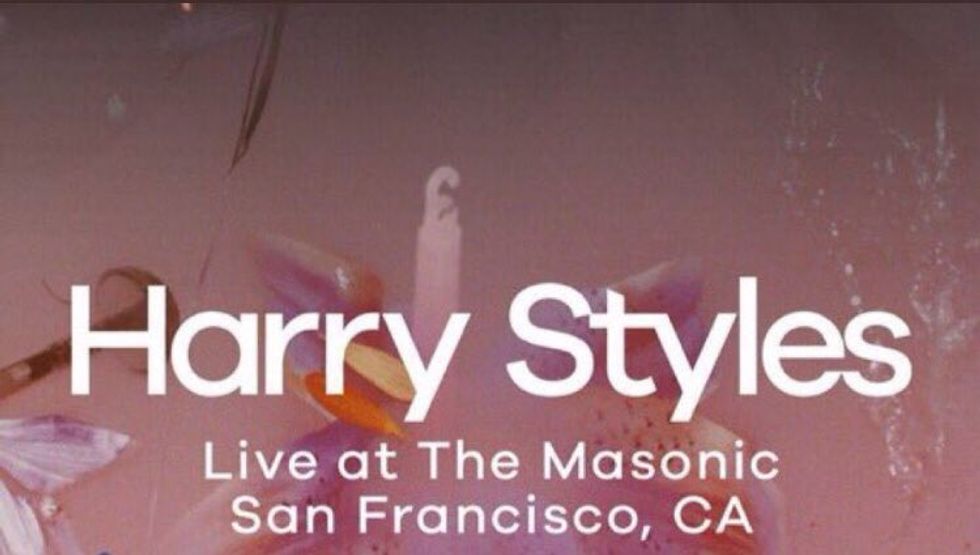 Fans were posting photos online of the Snapchat filter that SF Masonic Auditorium and Styles' team created. We can only hope that each concert will have that incredible feature.
14. So. Much. Pink.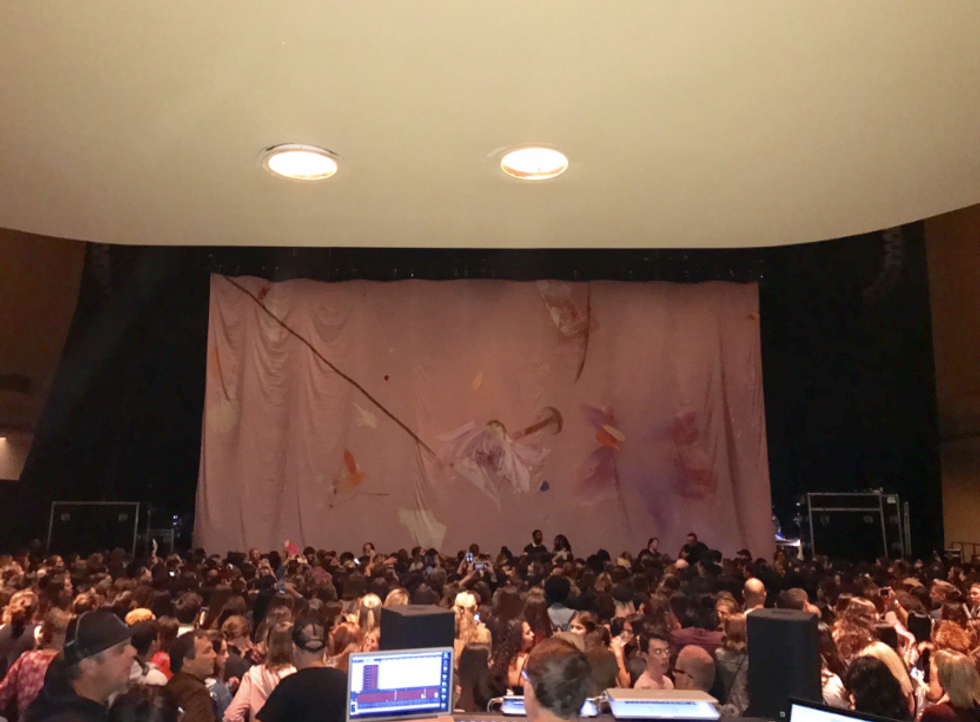 I am by no means a girl who grew up loving the color pink. Styles loves pink, though (it's the only true rock 'n roll color, after all), so pink, it is!
15. Fans Singing Lyrics
Along with "WMYB", Styles also sang the 1D song that he co-wrote, "Stockholm Syndrome." He introduced the song by saying that people who had seen him tour before may recognize it, and it's fair that everyone lost their collective minds and sang along.
16. The Anticipation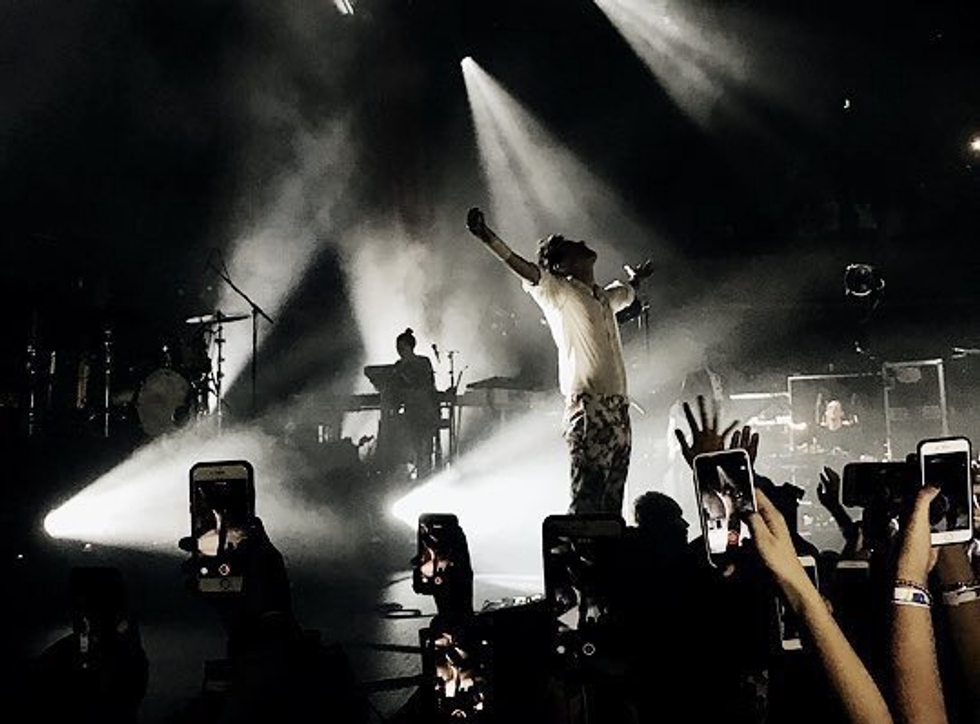 The first show of the tour was only the beginning! Styles is performing in small venues over the next several months, and then his second leg will begin next year and extend throughout 2018.