It's summer, which means most of us are probably escaping to the water to cool off and relax...or at least we are wanting to. Most people tend to venture for a summer vacay to the beach or to the lake, to soak up the sun, dip toes in the water, and forget about any worries. Both are really options to cool off in water and have a blast during a summer getaway, but only one can be the better option of the two, and that option is the lake. Lakes are better than the beach, and below are fifteen reasons why.
1. You don't have to walk through what feels like miles of sand to reach the water.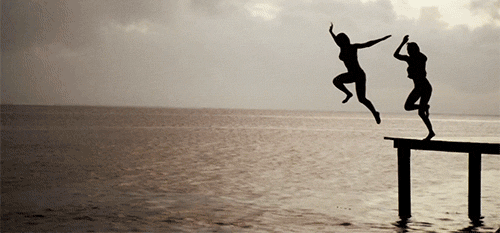 Yeah, some lakes have "beaches" but those beaches are a tiny, minuscule fraction of beaches by an ocean. And it's a bonus that most lakes don't have shells or tiny rocks that you can step on. And when it's hot, with the bit of sand a lake might have, you aren't running through fire to get back and forth from the water to your car.
2. Water skiing, jet skiing, wake boarding, tubing, etc.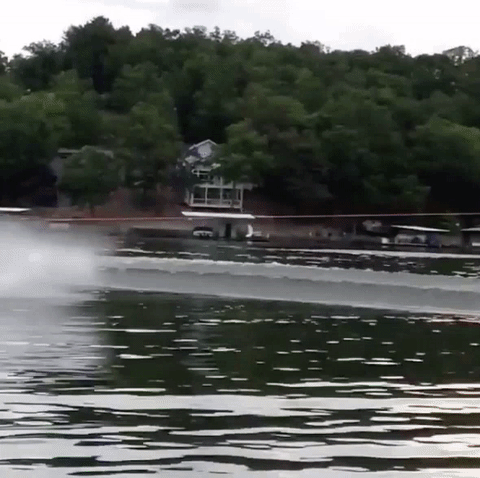 Lakes are perfect for hitting up any water sports other than surfing, which is about all the ocean offers. You can try to knock friends and family off of tubes, you can rides boat waves, you can dive off the boat in the middle of the lake; basically, you can do whatever your heart desires.
3. No sharks or crabs, etc.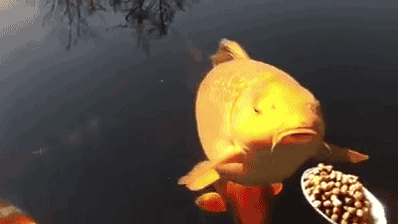 At the lake, you don't have to worry about much lurking beneath the water to gobble you up and turn the blood red (or pinch you). Though many people do have that irrational fear at a lake, really all you need to be concerned about of little nibbling fish that tickle your toes.
4. Chilling on the dock.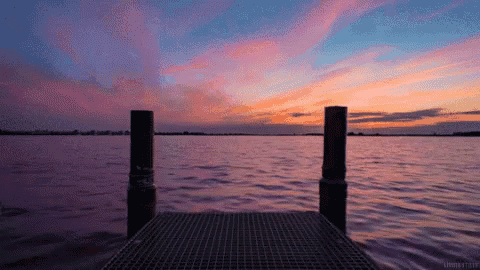 Docks on the lake are the perfect chill spot. You're shaded by it, you get to rock on the water and dip in your toes, you can jump off it and store your boat, kayaks, etc. there. Plus you can use them at any time and make your day even more chill.
5. Jumping off docks or cliffs into the water.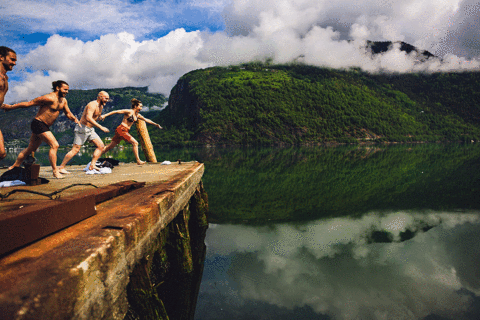 Another thing that lakes offer that oceans don't is the ability to jump off something and into the water in a safe way. You don't have to worry about rocks, too shallow of water, giant waves, weird sea creatures, etc. so you can even throw in a few fancy moves, like a backflip or awkward spin off a rope swing.
6. No sand in the middle of the lake.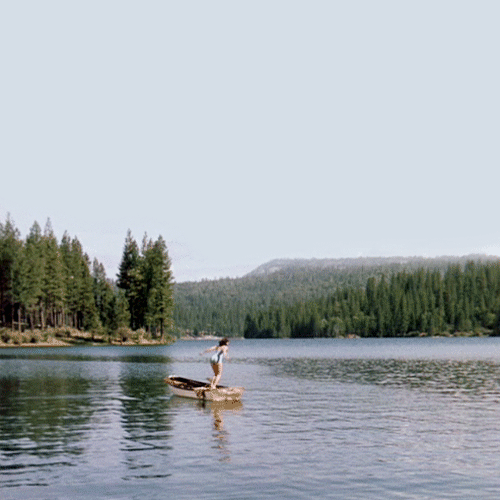 In the ocean, sand is everywhere. It gets all over your body and into places you wish it never could reach...but it does. At the lake, you can walk out of the lake and back to shore without an ounce of sand on you but your toes, so you don't have to feel icky and itchy all the way home. Basically, the fact you don't have hardly any sand at the lake is a big factor in why the lake is superior to the ocean.
7. Boats and beer.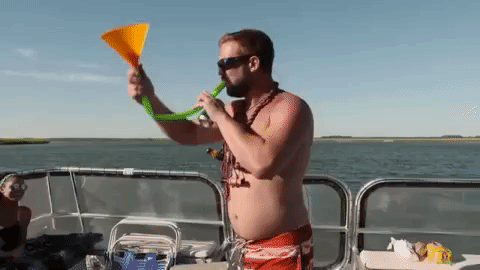 'Nough said. Seriously though, boats and beer go together like PB&J. Who doesn't love a day under the sun, cruising on lake waves, blasting some chill (or party) tunes with a couple of friends, and cracking open a cold one with the boys (and girls)??
8. You can still sail.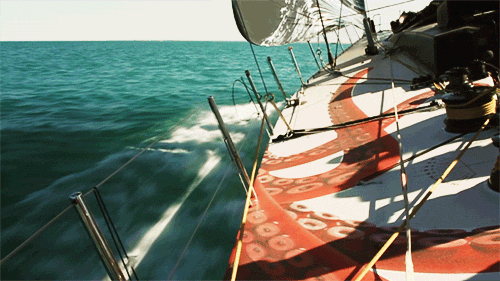 Almost every time, but once, that I've been sailing, it has been on a lake. It's smoother, you're surrounded by beautiful views, and it just fits in aesthetically better with a lake than an ocean because it looks cooler.
9. Lakes are enclosed by beautiful views.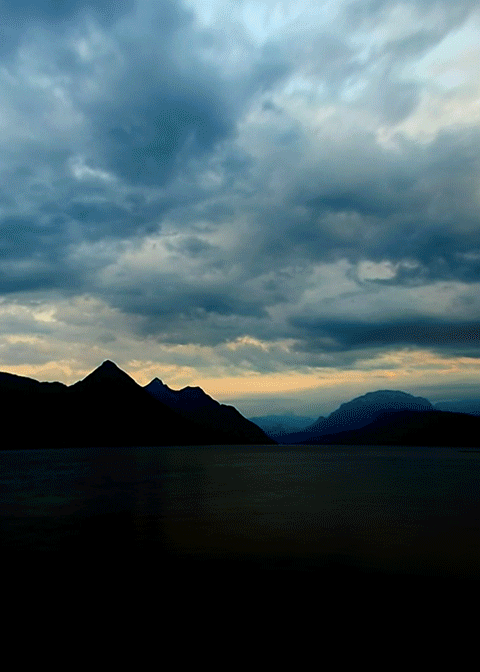 At the ocean, the only beautiful view you can see is on one horizon as the water flows out and appears never-ending. Otherwise, you're probably seeing a gross view of hotels and cities and infrastructure. At the lake, you are enclosed by beautiful views of nature all around you: forests, mountains, valleys, etc.
10. You don't have to worry about high or low tide.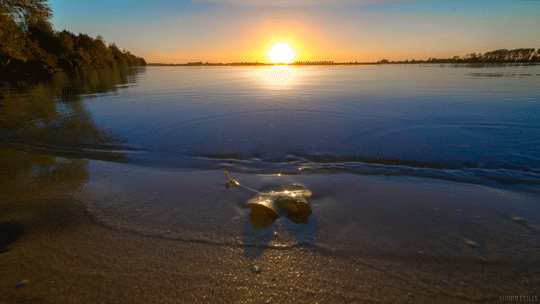 At the lake, you don't have to worry about getting there in time for low tide, or having to further move back your things as high tide creeps up. Instead, you can set down your things and relax in one spot all day.
11. It's easier to fish.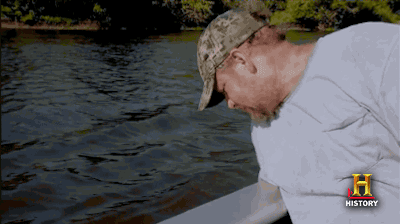 If you're a big fishing fan, it's much easier to go to a lake to fish than to go to the ocean. At the lake, you can chill on the shore or go out in a boat and fish, while at the ocean you have to go deep out into unknown territory, often with fishing charters you have to pay for, just to fish for a short time on rough waves.
12. Easy access.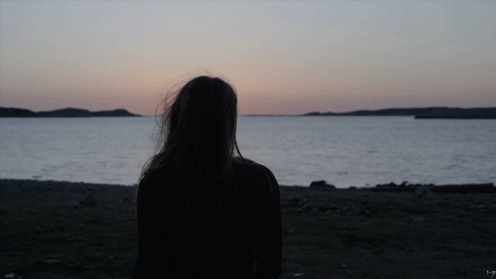 Lakes are easier to access because you can go to different areas of the lake at multiple areas. You can go right after class, you can go for a day trip, you can go in between errands, etc. And the whole sand thing again applies here too because you don't have to trudge through sand for an eternity, but rather you can just go straight to the lake water and enjoy your time.
13. Lake house parties.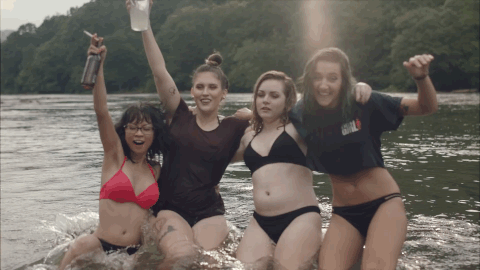 Who doesn't love a good party? Who doesn't love a good lake day/night? And who doesn't love a good lake party?? Lake house parties tend to be super fun and l-i-t because they tend to be nice homes, have nice property, have a dock to drink and party on too, and the ease of access to the water itself makes it super fun. And all of this sets for the right atmosphere for a damn good party. (And add in a bonfire, then you're good to go!)
14. Dogs enjoy it more.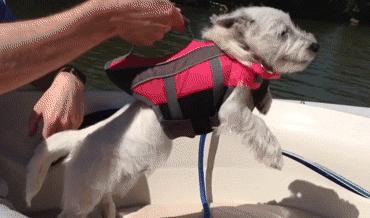 It's way easier to take a dog to the lake than the ocean. They probably won't get as dirty from--you guessed it--the sand, and they'll be able to go onto the docks and boats with you too chill, while at the beach they're stuck on the sand or in the wading area of the ocean. And at the lake, they can jump into the water, swim around, and have a fun time.
15. The ocean is overrated.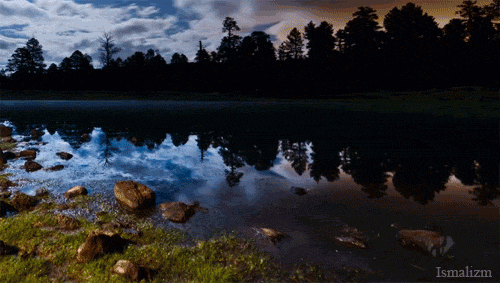 I mean, c'mon, the ocean gets too much credit when it's just not as good as how everyone makes it out to be.