If you don't know where to take your boo this fall, or you're just pressed for time and money, then here is a list of fall date ideas to get you started on the fall season!

1. The Apple Orchard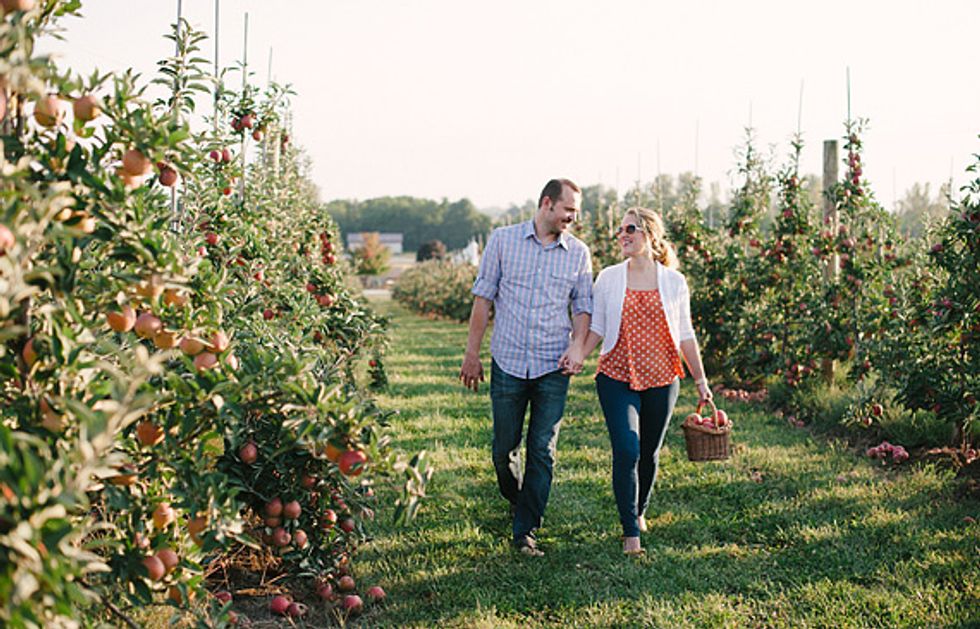 This is one of my favorite fall dates. I love going to my local orchard and looking through the market place, buying some hot cider, and of course Pumpkin donuts and apple cinnamon donuts! Also, the orchard is perfect for picture opportunities.
2. Corn Maze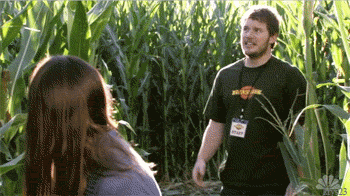 A corn maze can usually be found at the local apple orchard, pumpkin patch, or just one that was created right inside or outside of your town! Just grab your partner and go get lost for awhile!
3. Haunted House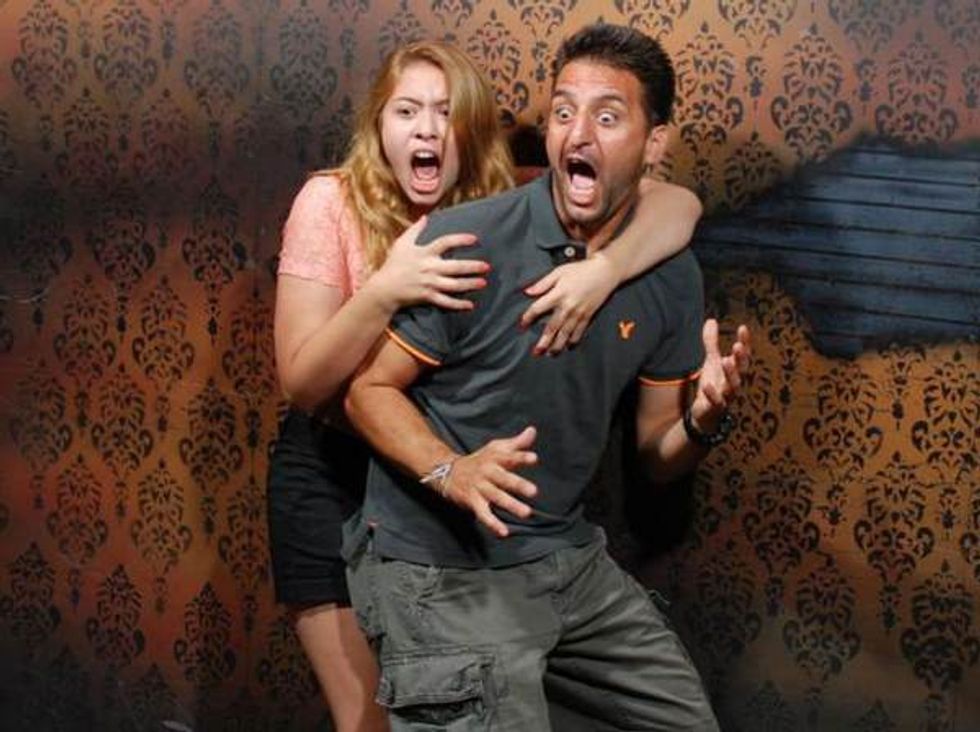 Before embarking on this date, do some research. If you're like me, you like to actually get scared, so find out what haunted houses are available to you and look at the ratings and what people are saying! You don't want to spend a ton of cash on something that won't leave you with wet pants (not really don't do that it might ruin the date).
4. Hayride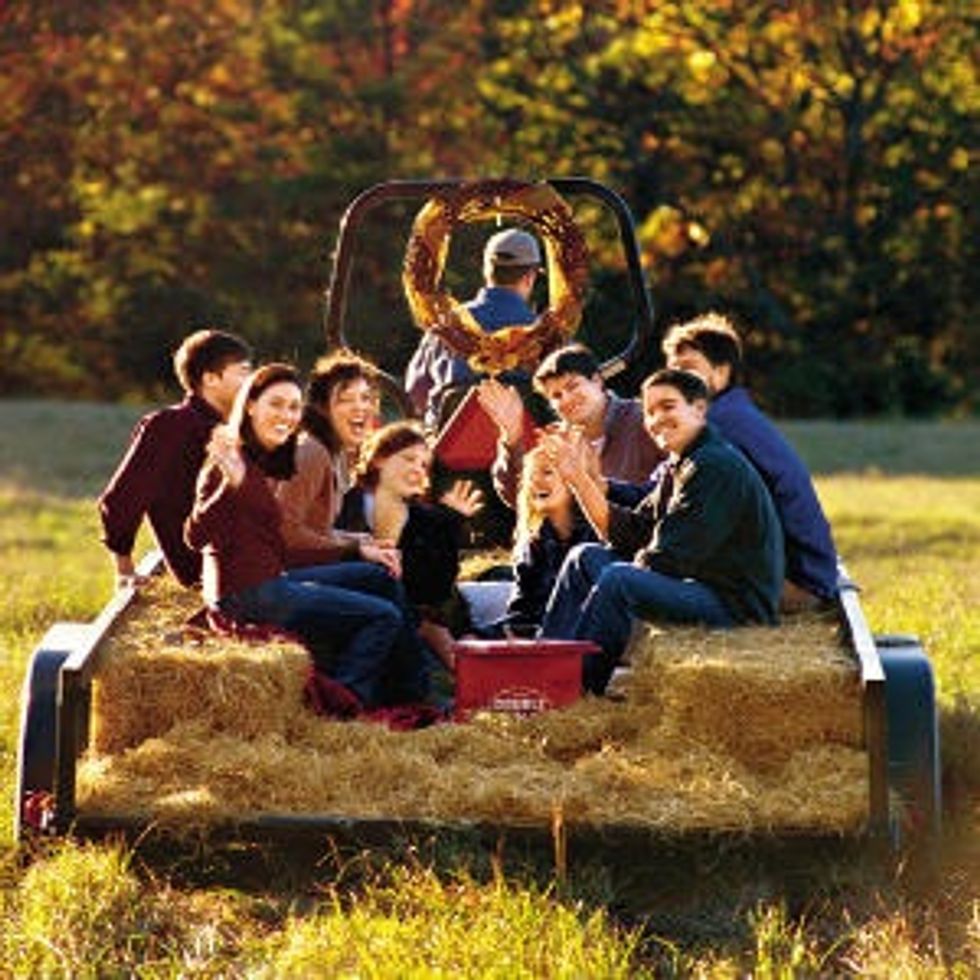 Find someone with a trailer, grab a couple friends, or just go by yourself, grab some blanket and bundle up and just enjoy the ride! Hayrides are great for just sitting, relaxing, and talking!
5. A Walk in the Woods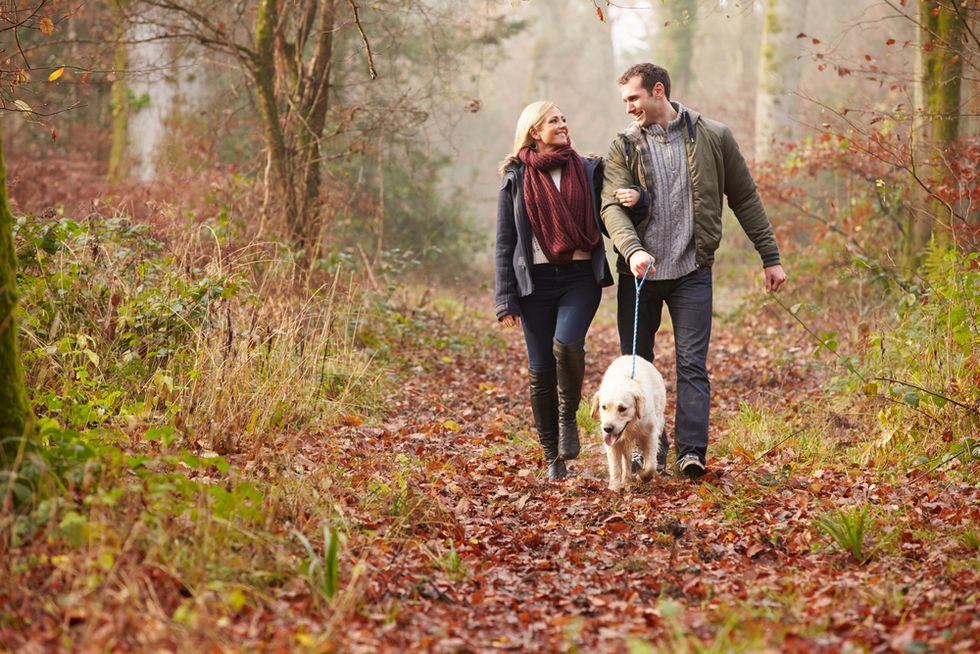 Walking through the woods is so calming and peaceful, especially when it's through a tunnel of trees and leaves. I also love looking at all the color changes and just admiring the colors of fall, and it's even better with someone by your side.
6. Coffee Shop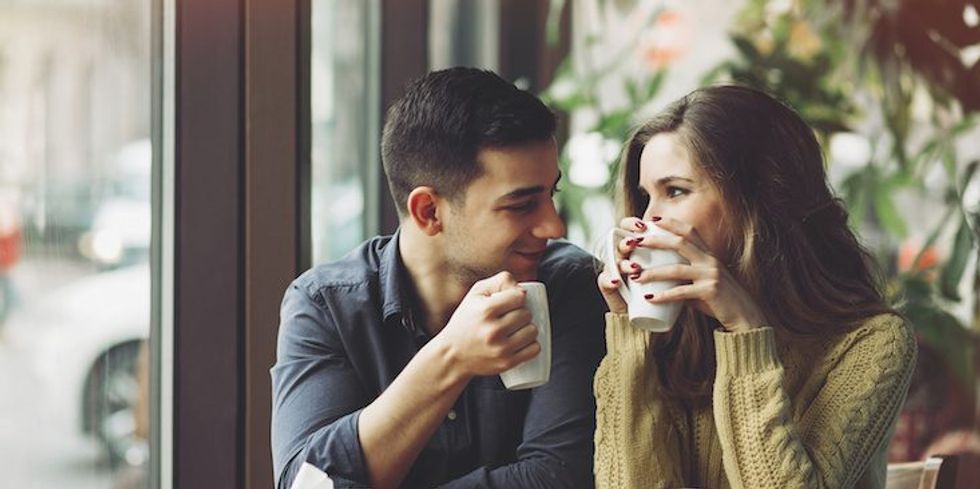 I love coffee, so it's important to me to try all kinds. On a chilly fall day, it would be really fun to go to a coffee shop with your significant other and order your favorite hot beverage, whether that be a Pumpkin Spice Latte or just a simple hot chocolate!
7. The Pumpkin Patch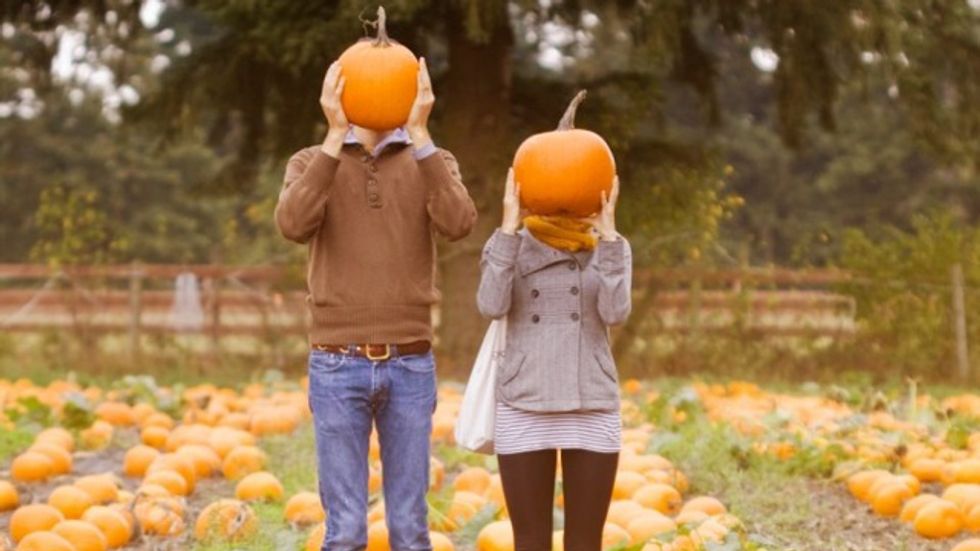 Take your special someone to the local pumpkin patch and scan the rows of pumpkins. My favorite thing to do is to try to find the biggest and roundest pumpkin to take home.
8. Carving the Pumpkins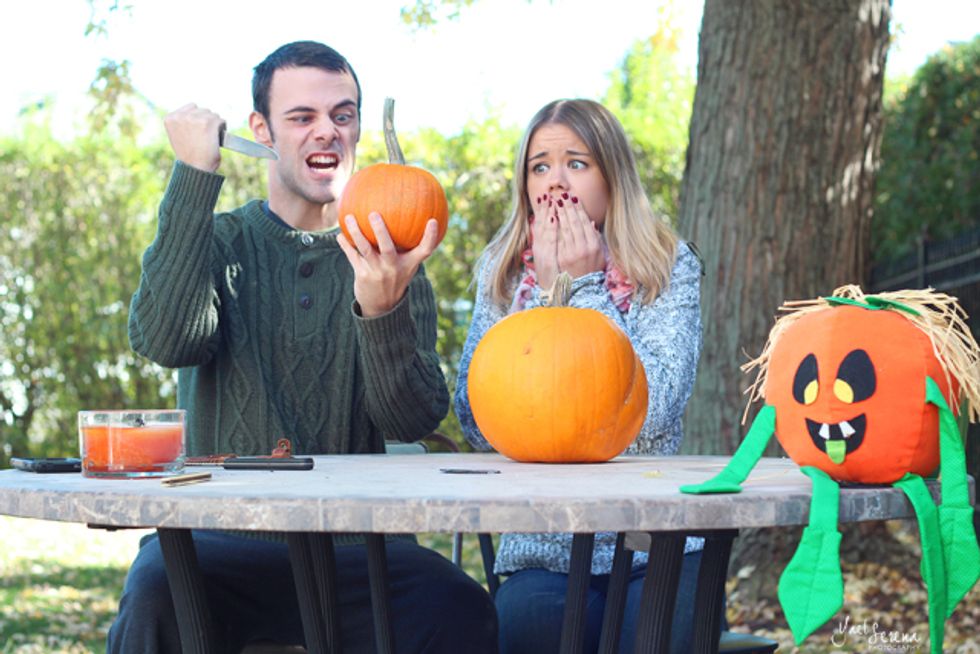 And then, of course, you have to do something with the Pumpkins you just picked, so create some cool carvings with your significant other! They can be cute or scary!
9. Movie Night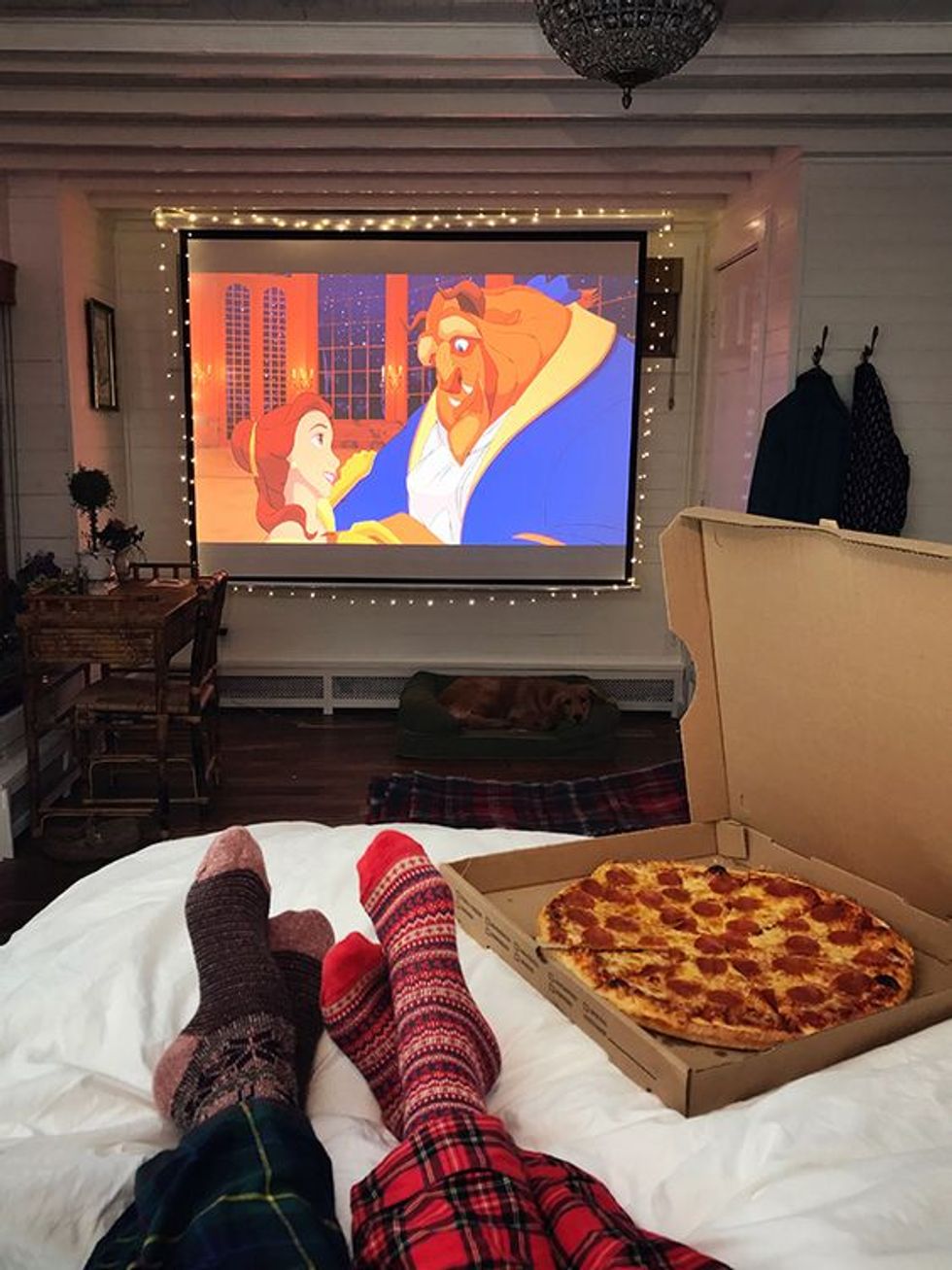 This is especially great when it's Halloween time. For me, I like to order in (probably pizza), put some PJs on, grab some blankets, pick out my favorite scary movies, and snuggle up on the couch.
10. Raking Leaves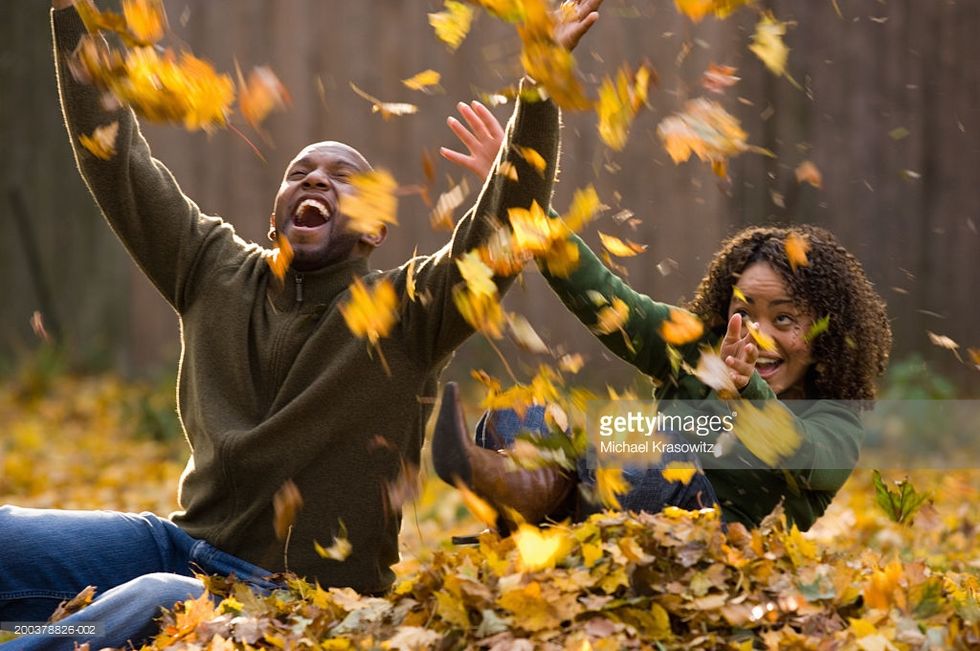 And then immediately jump right into them after raking them all into neat and clean piles.
11. Football Games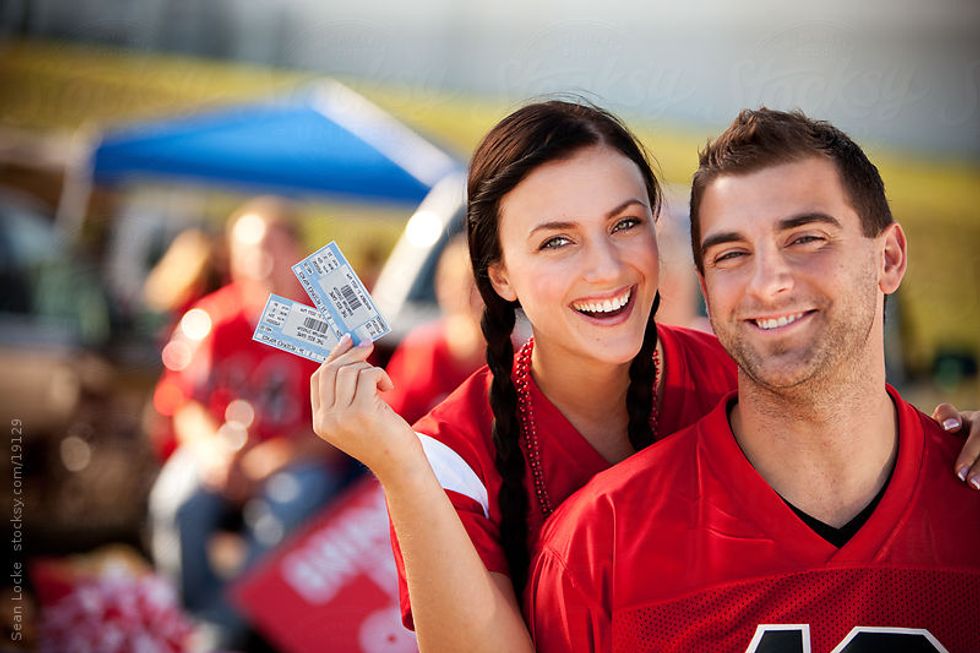 I don't fully understand the game of football, but I love watching it and being around people who DO get it because they get SO intense and I love it.
12. Halloween Parties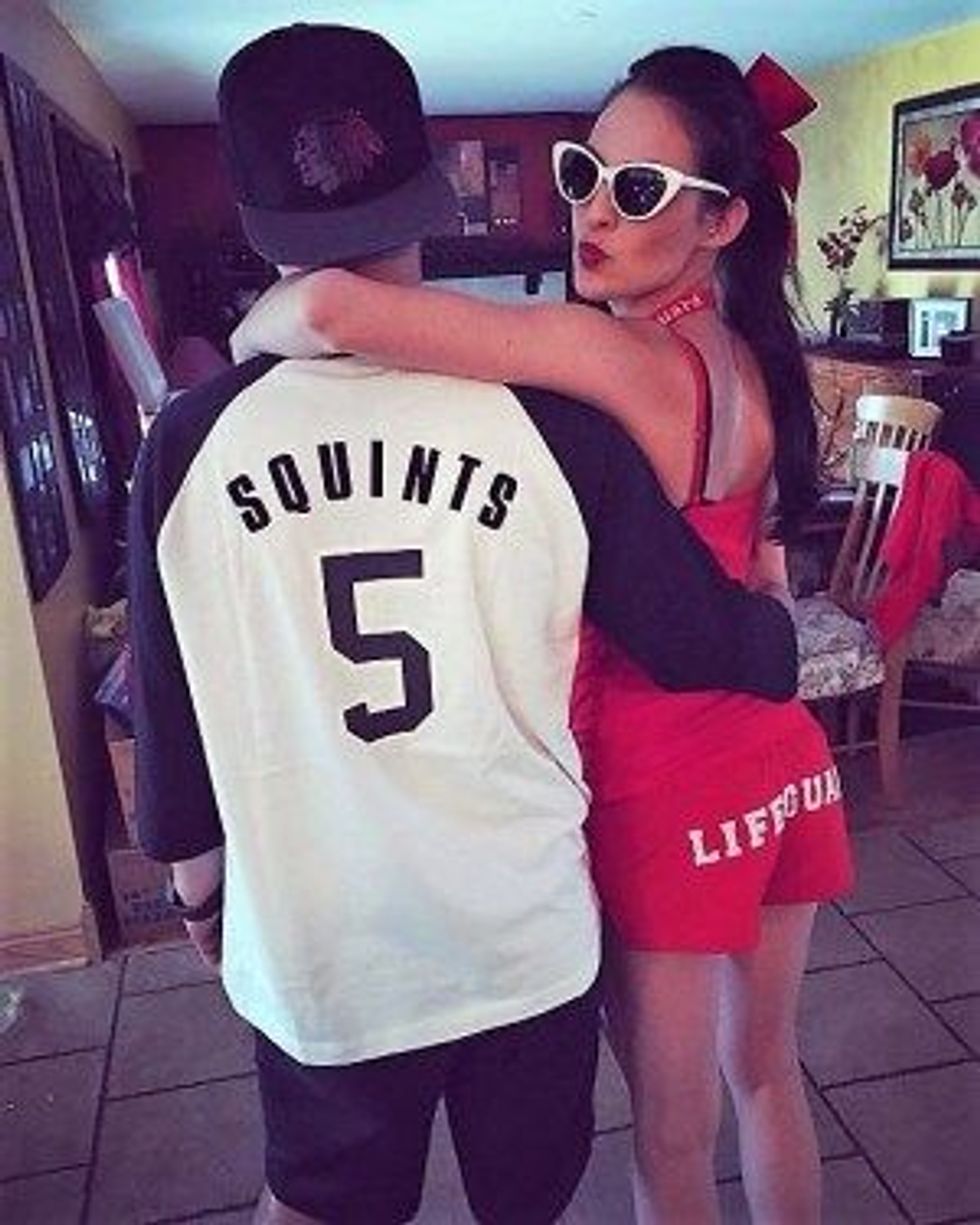 Halloween is one of my favorite holidays and I've always loved making my own costumes, so making a couples costume is twice the fun! Brainstorm ideas, I usually use Pinterest, and create a couples costume and go out to some Halloween parties!
13. A Day Inside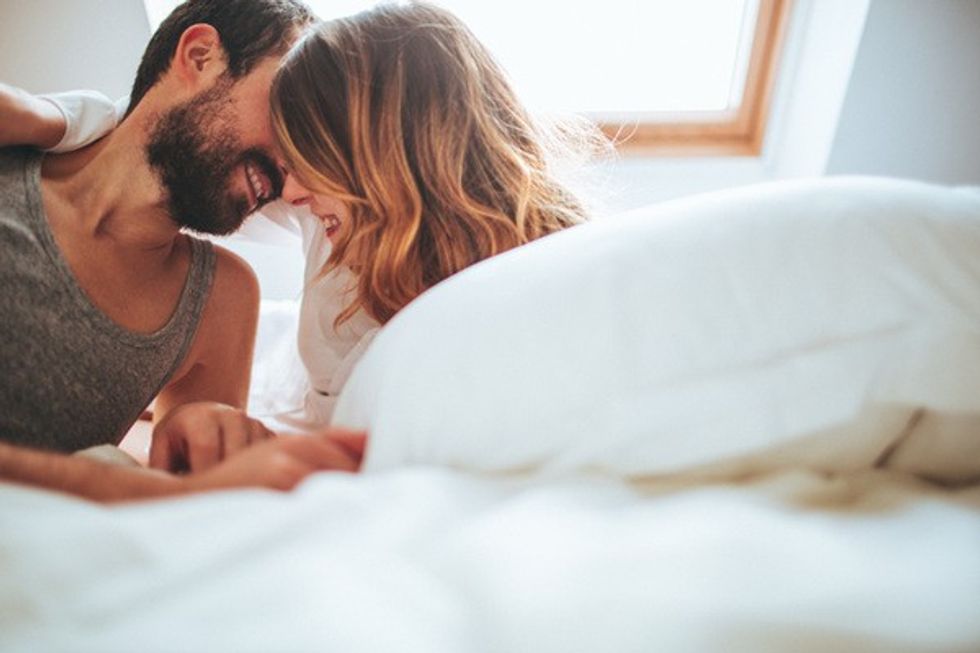 There is honestly nothing better than waking up in the morning, seeing that it's kind of a more dreary fall day, and deciding to stay inside all day, mainly in bed, and snuggle up next to your significant other, take naps, talk, and watch movies.
14. Attend a Festival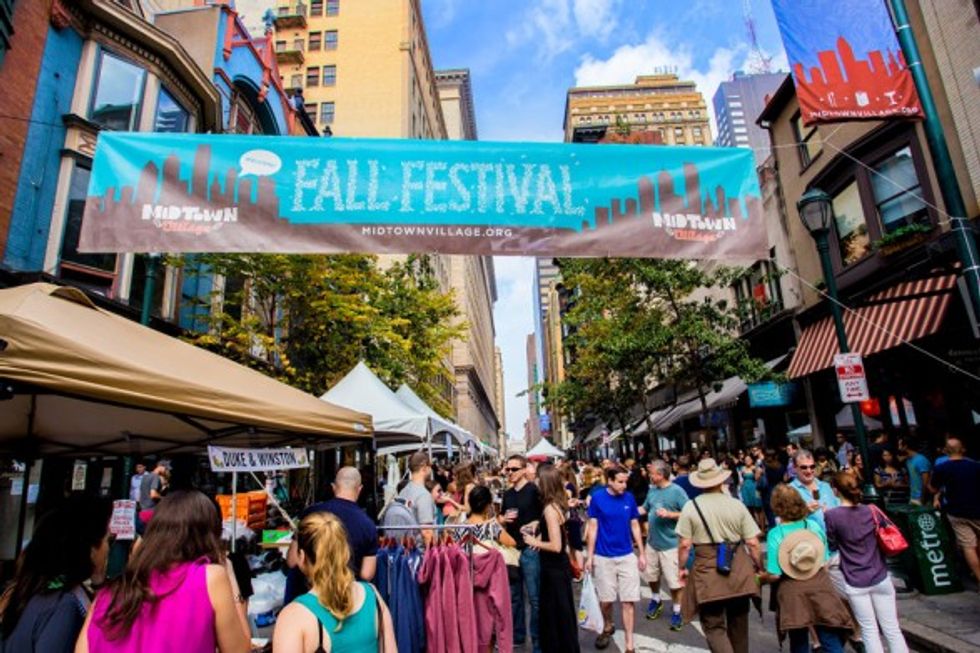 There are a lot of Fall Festivals that take place all over the world. For example, in my state, there's the Fall Festival in Evansville, IN, where there are fall activities and fried foods, and I'm sure if you researched it, you could find something like this in your area too!
15. Decorate for Fall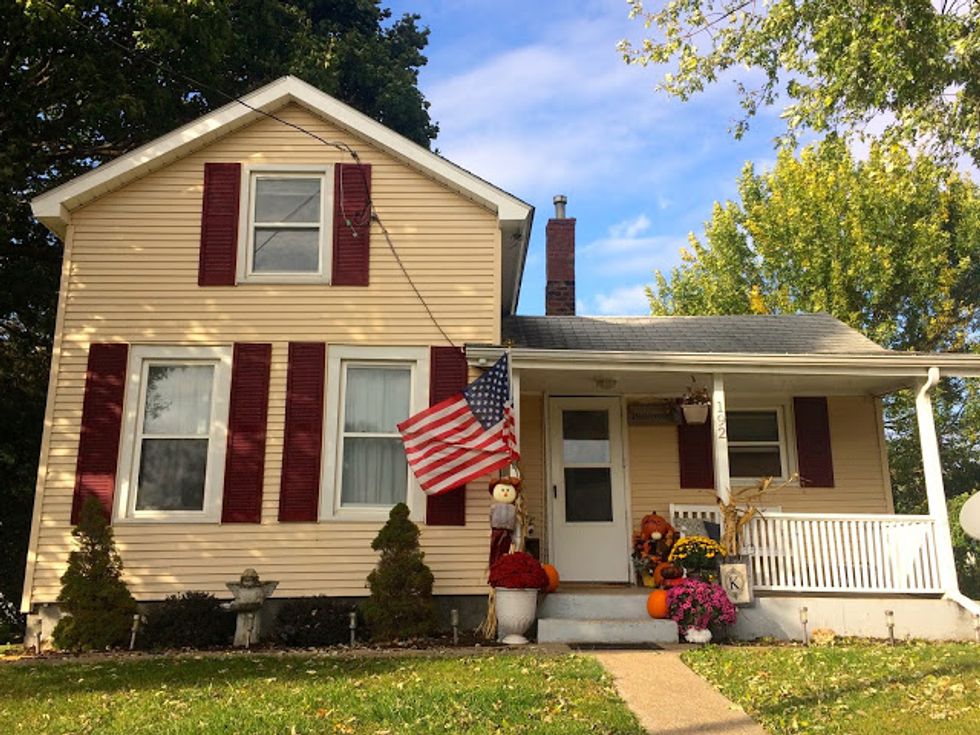 I love fall (obviously). It's my favorite season to decorate for because everything is mixed in a beauty of colors like red, brown, and purple. If you don't want to decorate your home space alone, grab your partner and start decorating! Have them hang wall ornaments, stick on window stickers, and don't forget to put out the pumpkins you carved!