"Gilmore Girls" is one of the best television shows ever. You can quote me on that one. Here are a few great gifts for the Gilmore lover in your life.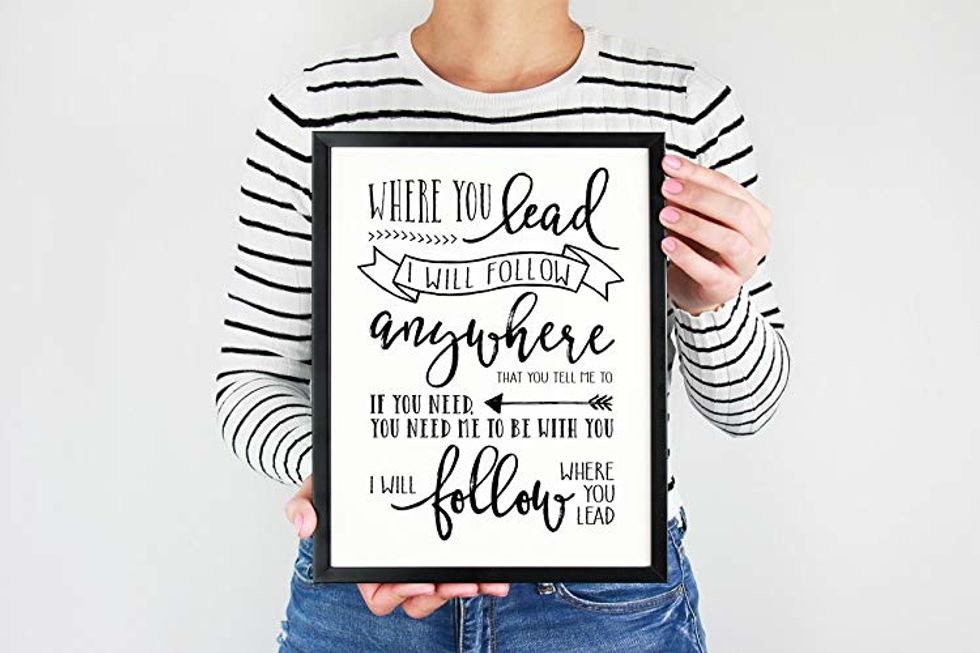 Do you have a girl that needs to decorate her apartment, but wants to keep it somewhat adult? This print goes perfectly with any decor.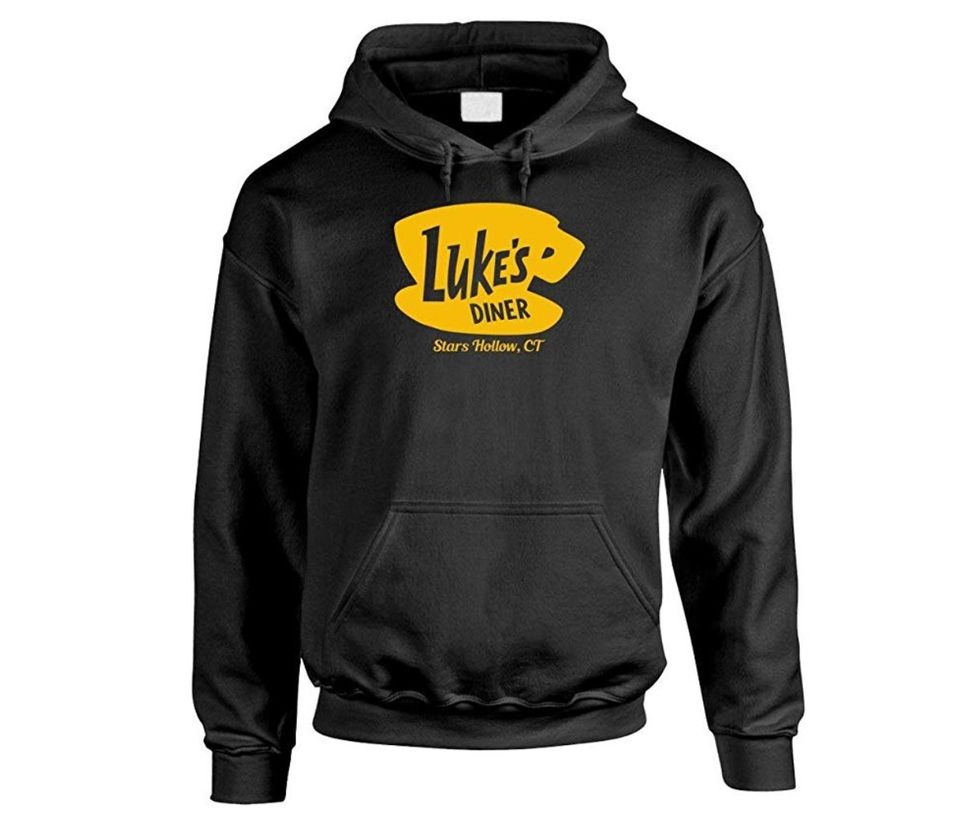 Let your favorite Gilmore girl rock her favorite diner on this incredibly comfy sweatshirt while she binge watches movies on the couch and orders food from all possible places in town.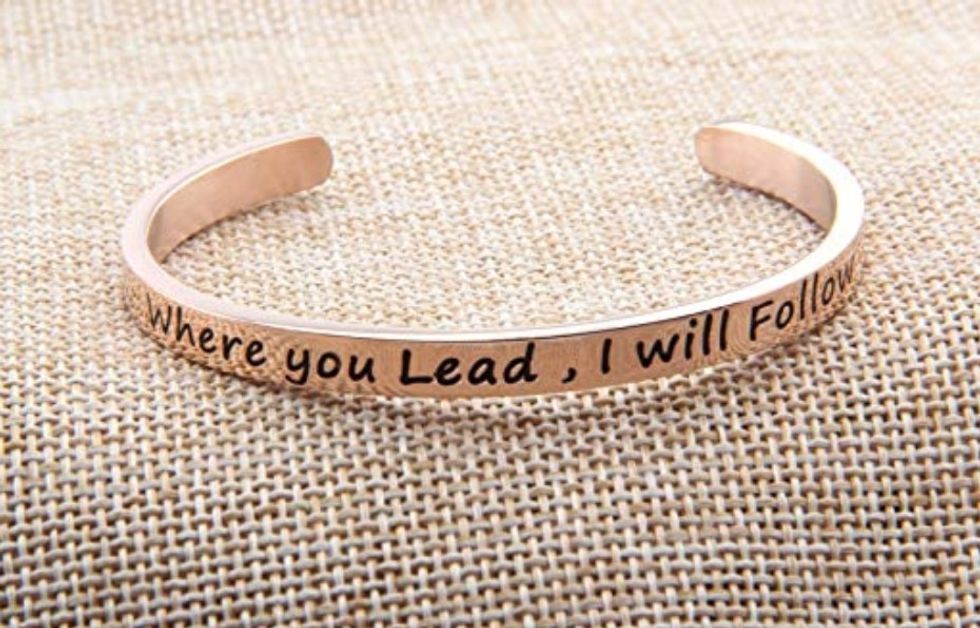 This beautiful bangle allows her to rock the lyrics to her avorite theme song while still being sophisticated and classic.

These adorable towels are the next thing that your favorite Gilmore addict needs to decorate her stylish home are these adorable kitchen towels.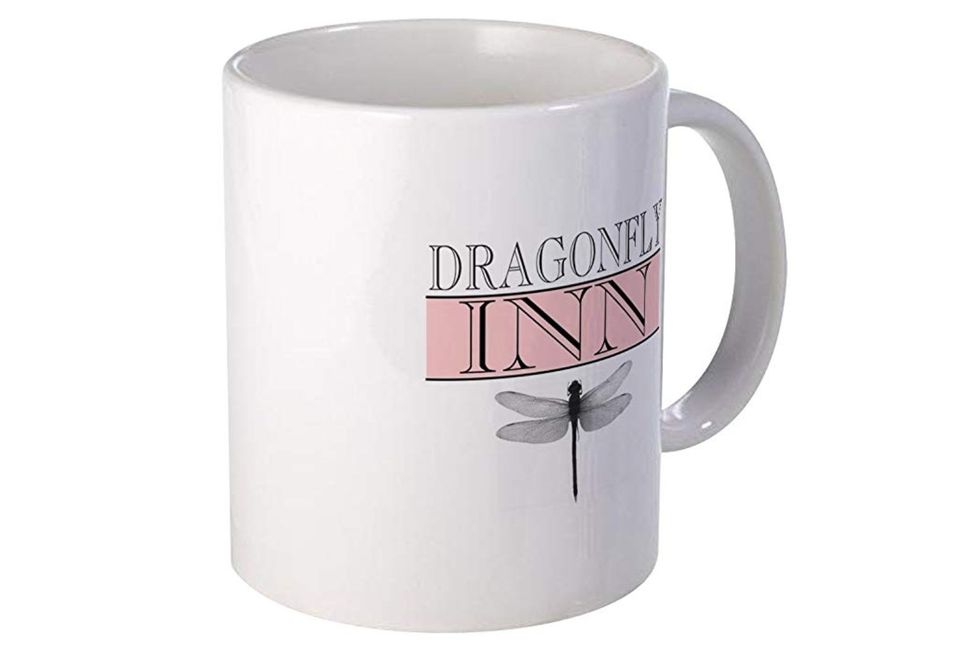 If someone in your life drinks as much coffee as a Gilmore, then they definitely need this mug for their morning coffee.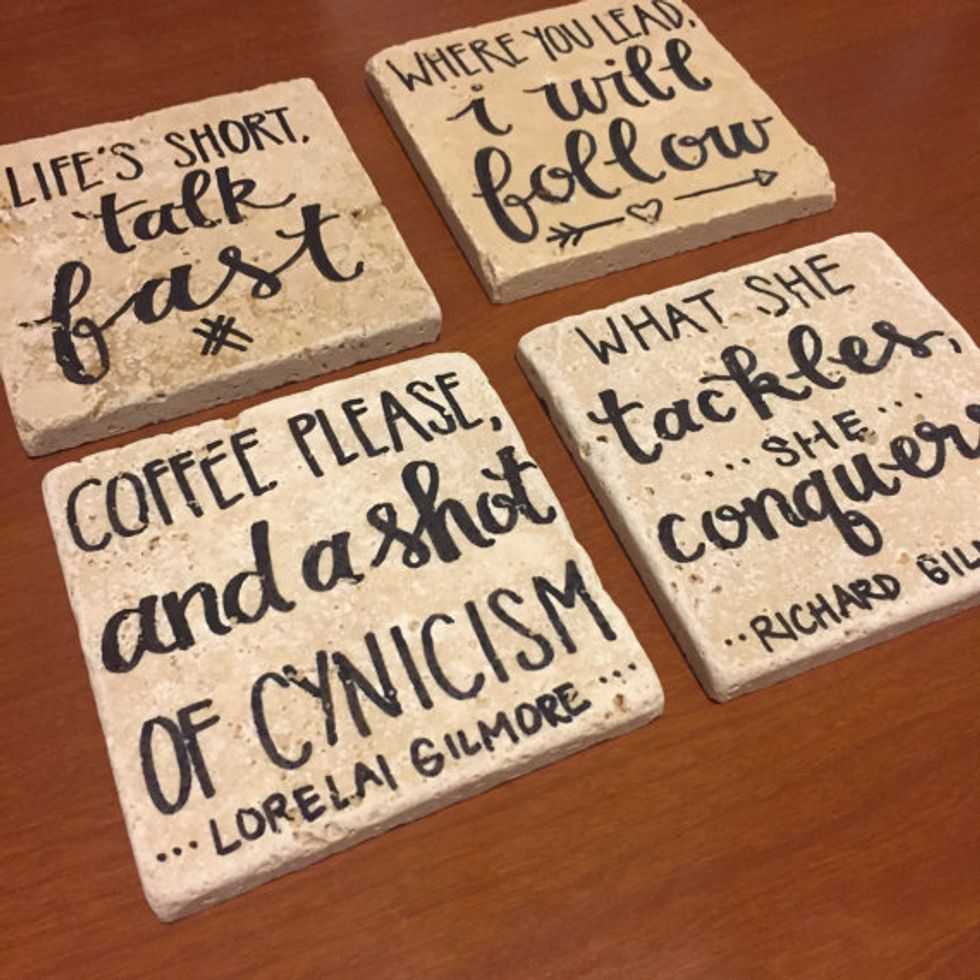 These coasters will keep her coffee mug from ruining her end tables. And they're adorable. So it's a win-win situation.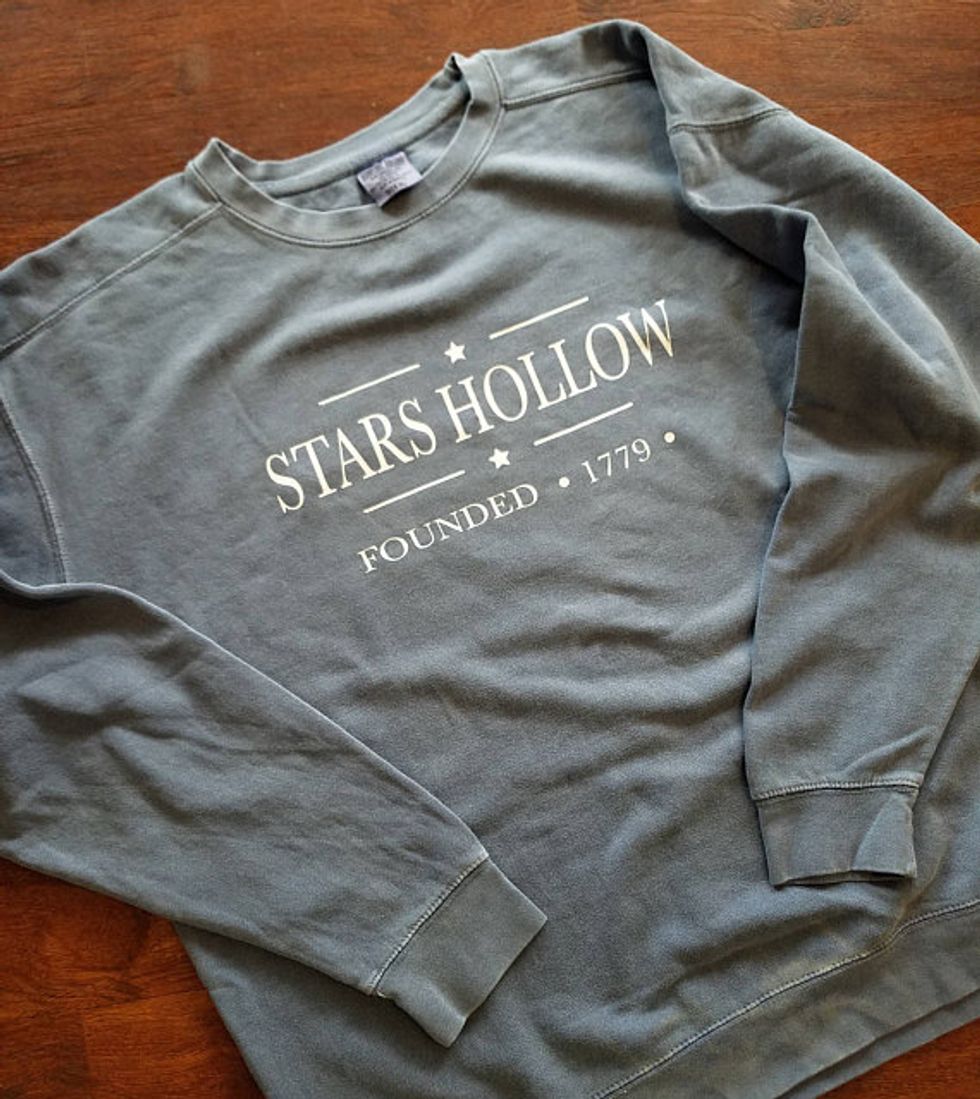 This sweatshirt is adorable, and it's Comfort Colors. Any sorority girl knows what that means, and they will tell you that it's one of the most comfortable brands of shirt their dues have ever gone to. The recipient with thank you, for sure.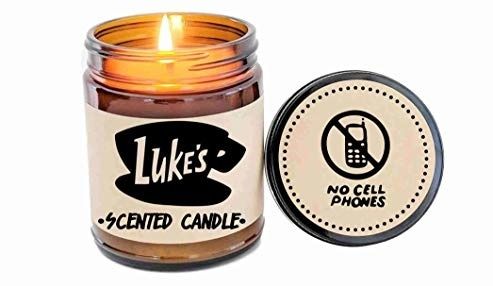 This candle smells like coffee and a lack of cell phones in his diner. No answering phone while this candle is lit.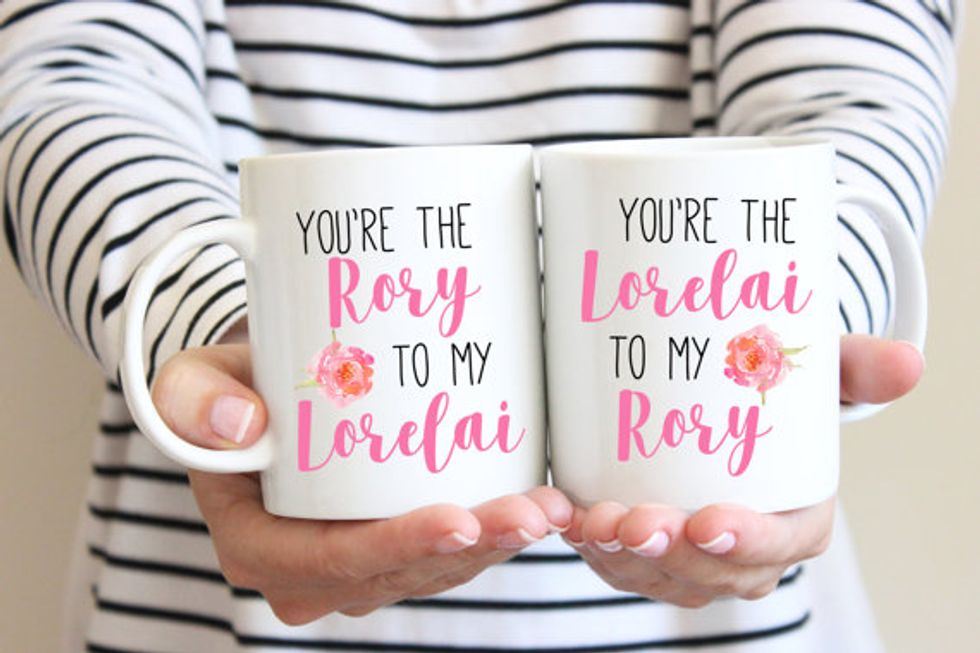 Whether you're Rory or Lorelai, your other half will definitely enjoy this adorable mug.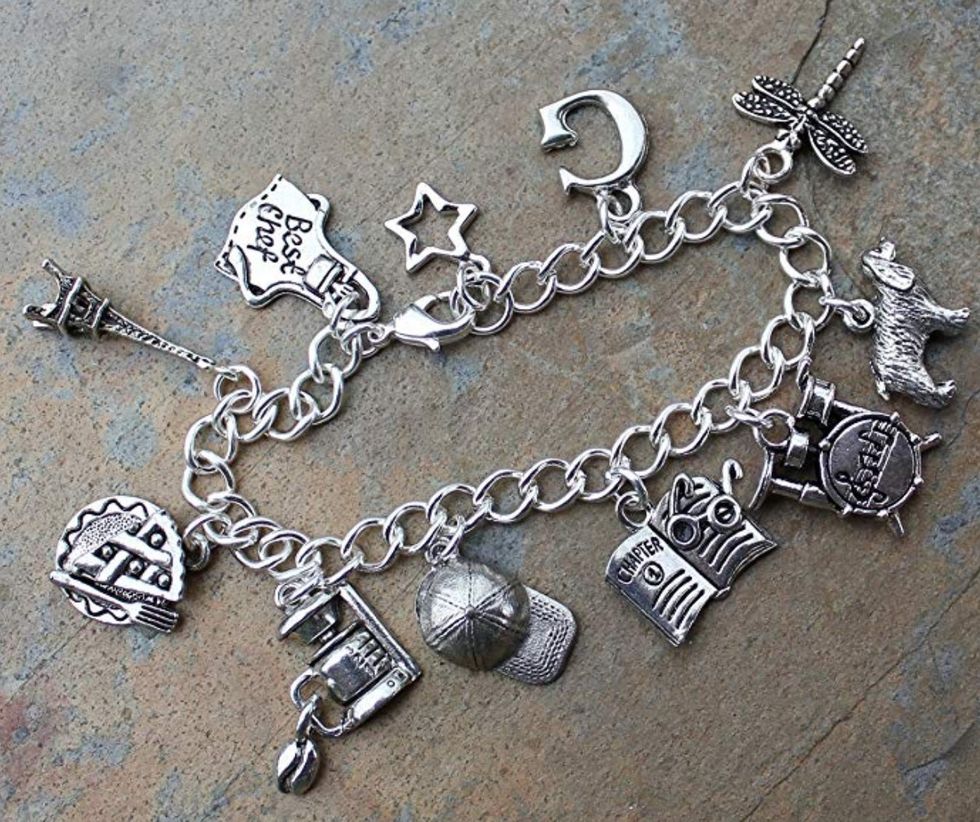 This charm bracelet has all of the best parts of Star's Hollow. You've got pizza, a book, a baseball cap, a dragonfly, and coffee. What more could a Gilmore need?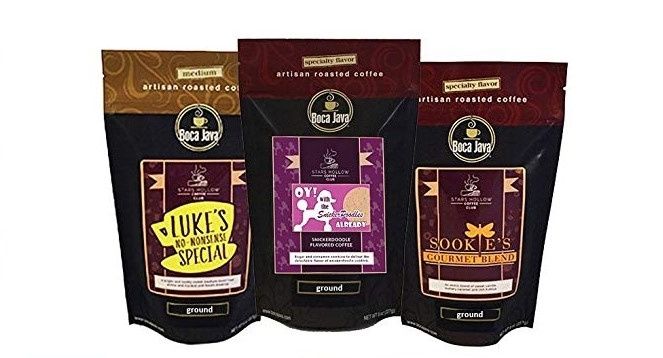 This collection includes seven different Gilmore-themed coffees, with mouth watering flavors like snickerdoodle and hazelnut. Lorelai and Rory would certainly approve.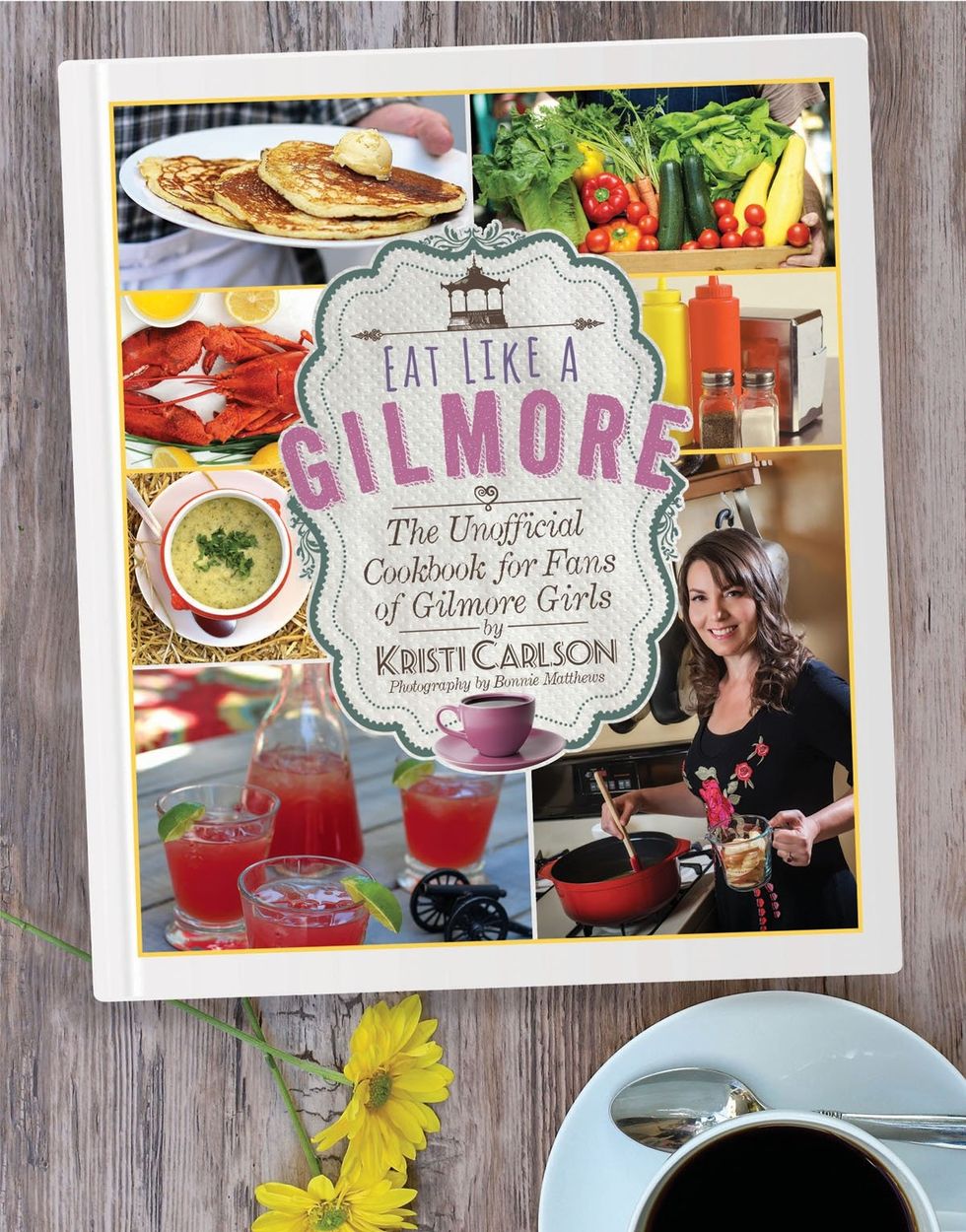 Help the Gilmore Girls fan in your life feel like they're right there in Stars Hollow, eating their favorite characters' favorite foods, from Sookie's peach sauce to Emily's salmon puffs. Yum!
I have to say, this is one of the most gorgeous prints I've ever seen. The colors are beautiful, and it portrays one of the most important scenes in the entire series.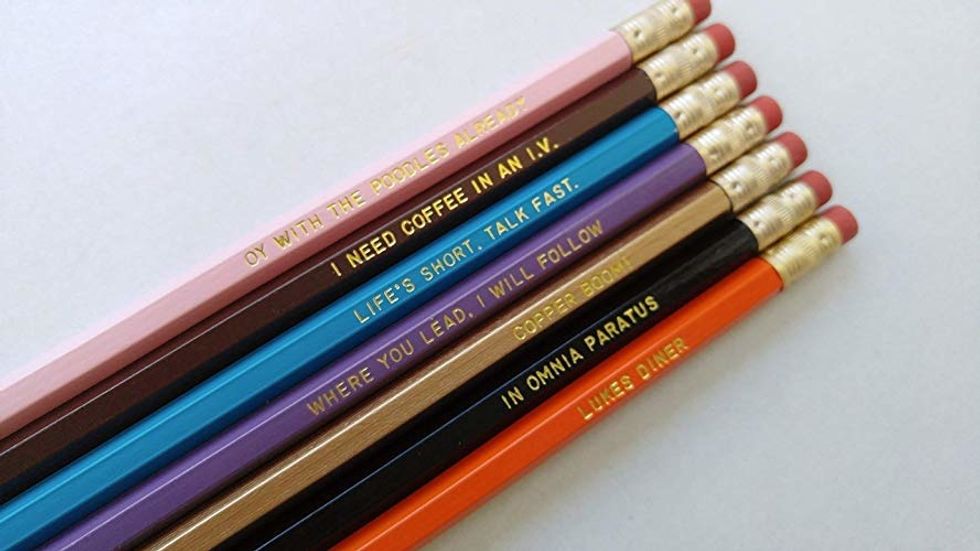 A beautiful understated gift for the Gilmore-loving writer.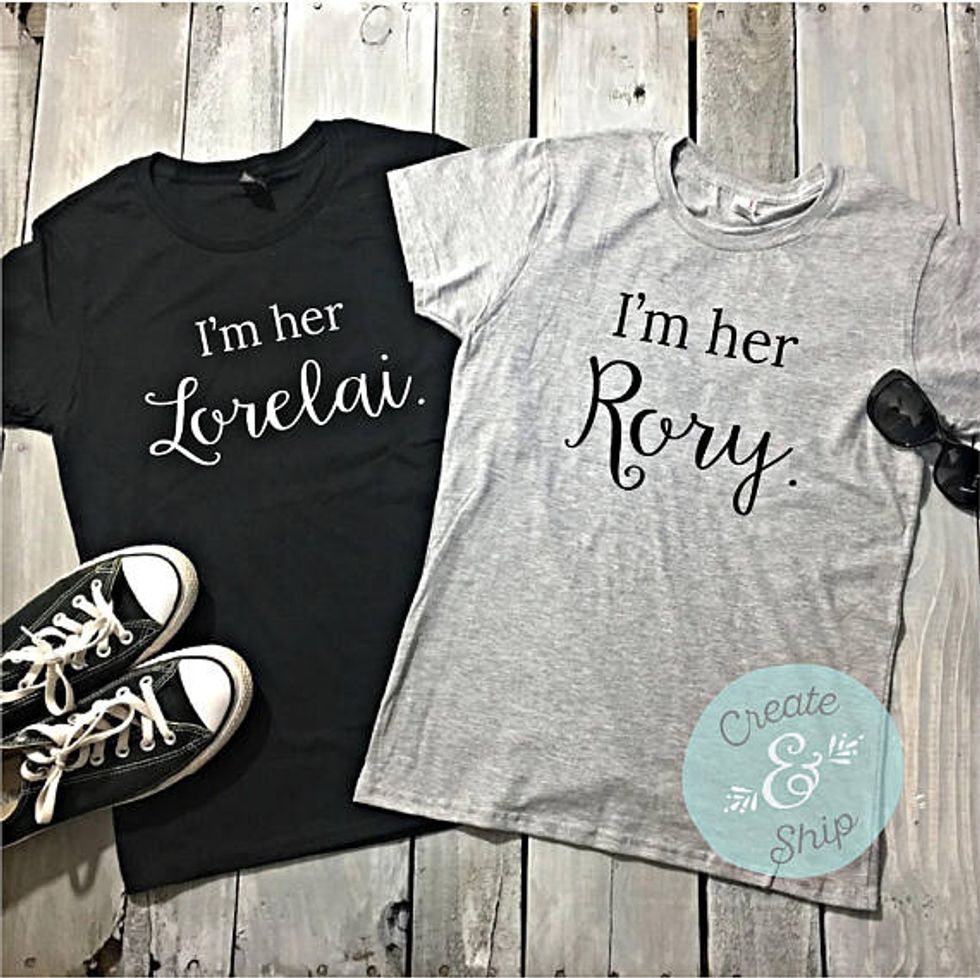 For your favorite mother-daughter team.