If you were to ask someone what their favorite hobbies are, you would probably get something along the lines of sports, shopping, reading, or in most cases sleeping. Mine just so happens to be food. There is nothing more I love on this God-given Earth than food and the great state of Texas. Traveling is in my blood, and for the last 21 years, I've come across some of the most amazing restaurants, bakeries, delis, and bars. In writing this, it was hard to compile my favorite places into just 14 destinations, but I did my best. So without further ado, here are (in my opinion) the top 14 best places to eat in the best state in the world! (Texas, duh.)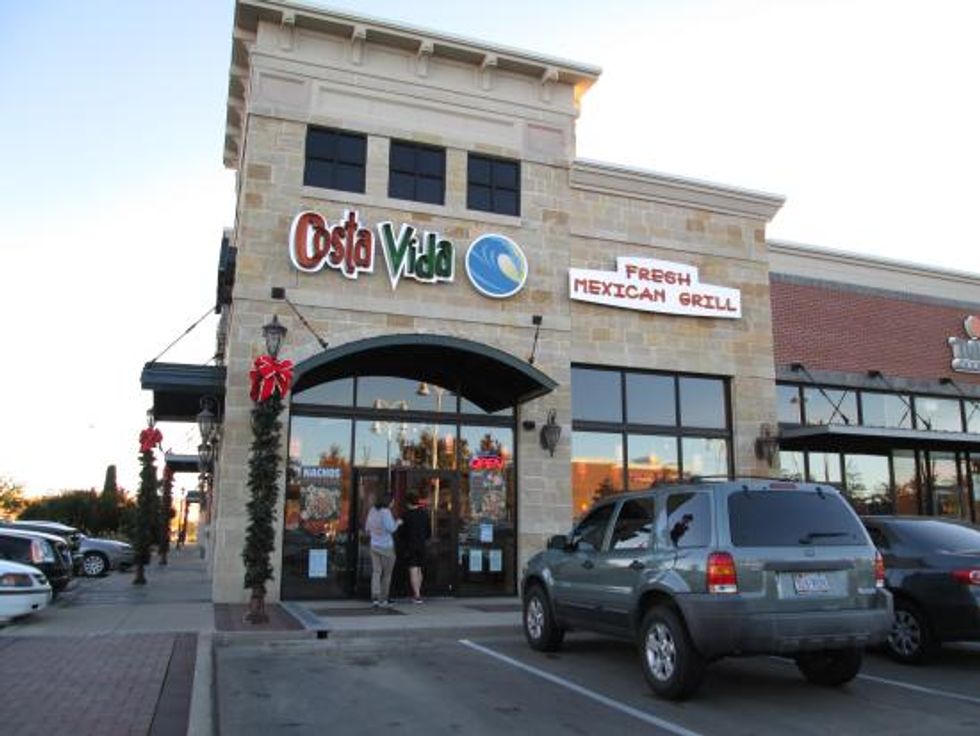 1. Costa Vida - Colleyville, TX
I feel like I'm being a little biased when I throw this one out there because Colleyville is my hometown, but I don't care. Costa Vida is a coastal Tex-Mex restaurant that is to DIE for. They put such a good coastal twist on Mexican food with their Baja tacos, sweet pork, raspberry chipotle chicken, and their cilantro lime rice. Every time I come home, I can't leave without stopping by. There is also another location in Ft. Worth.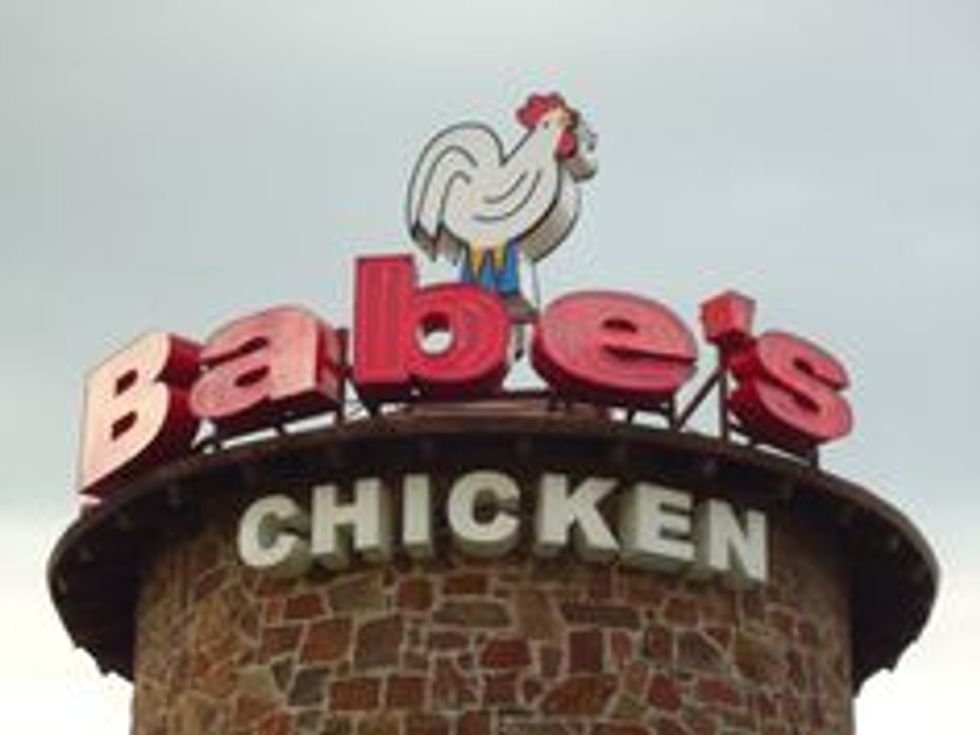 2. Babe's Chicken - Roanoke, TX
If you're looking for a classic southern home cooked meal, this is your place. Babe's Chicken has your fried chicken, corn, potatoes, green beans and even sweeter tea. There are two other locations in Sanger and Frisco. I promise their food will give you the ultimate classic southern style meal.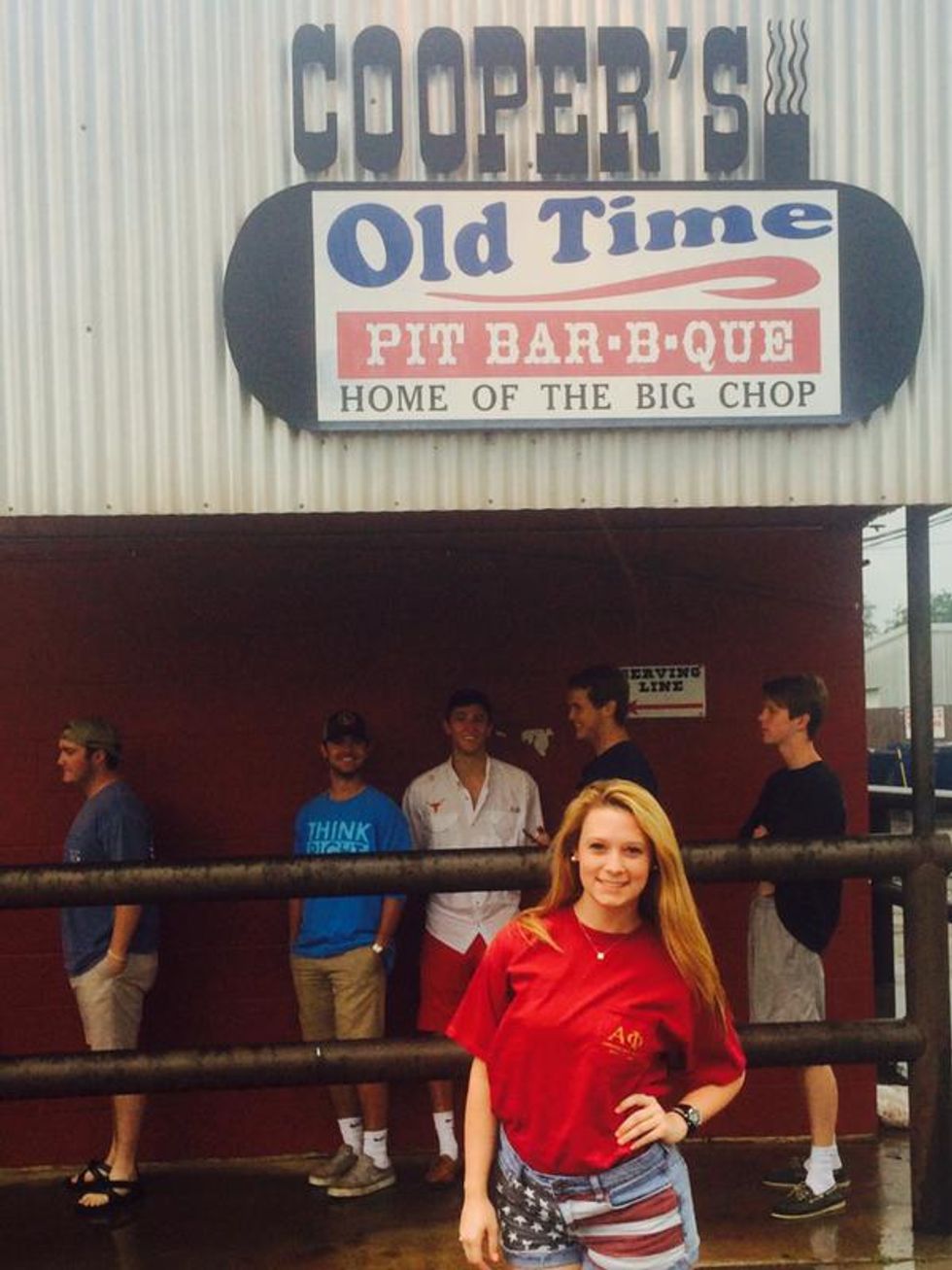 Enjoy this cute picture of me. I got so excited about this place I had to take a picture in front of it, whatever.
3. Coopers BBQ - Llano, TX
Okay where are my meat lovers at? Josh Abbott wasn't kidding about Coopers BBQ when he put in in his song "My Texas." Coopers has some of the most amazing pulled pork sandwiches, sausage, roast beef, and their Cooper's BBQ sauce is just the icing on top of the cake. Also I recently tried their new bacon mac-n-cheese and OH. MY. GOODNESS! They also have locations in Ft. Worth, New Braunfels, and Austin!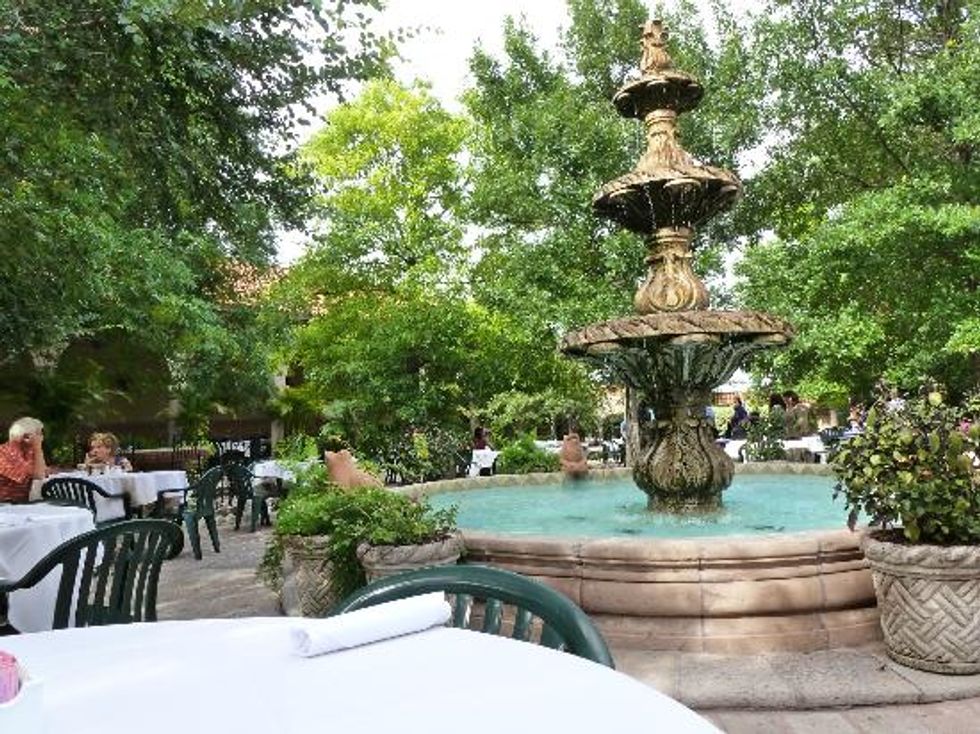 4. Joe T Garcia's - Ft. Worth, TX
If you're looking for a night out in Ft. Worth, my suggestion is to start out at Joe T's for some good Mexican food then end your night at Billy Bob's for some good music and dancing. Joe T Garcia's has incredible fajitas and even better margaritas. Their seating is all outside and there are hanging lights everywhere. They only accept cash so leave the card at home!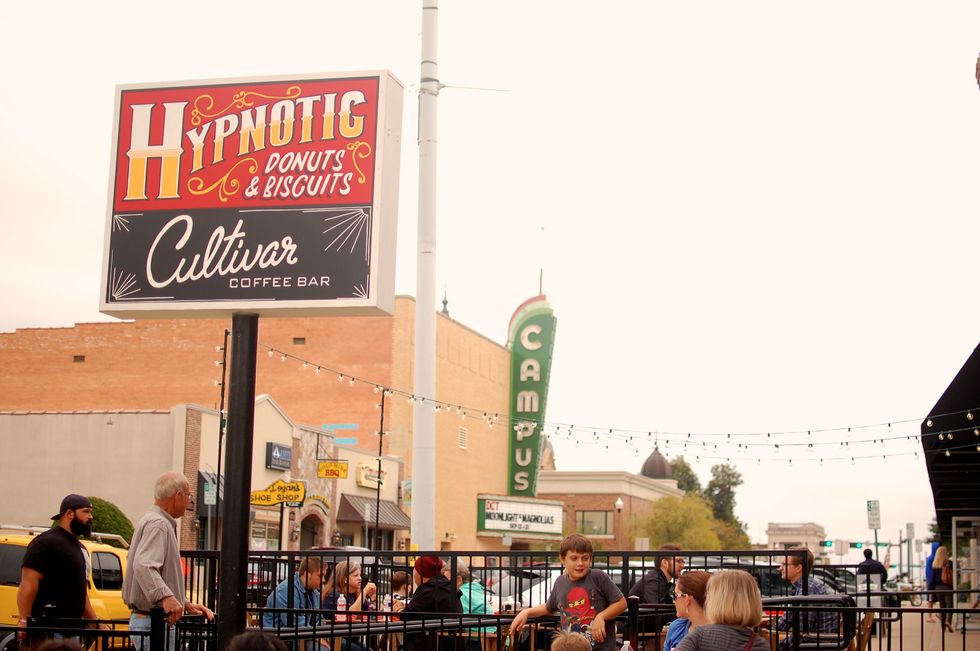 5. Hypnotic Donuts and Biscuts - Denton, TX
Denton, TX is home to many amazing food places. This sweet tooth place has the most random, bizarre, and most delicious donuts you can think of. They have a wide variety of selections of things you can put on your donut. Who would have thought to dress up a donut? Not close enough to Denton to have a life changing donut? Have no fear because they have a Dallas location too!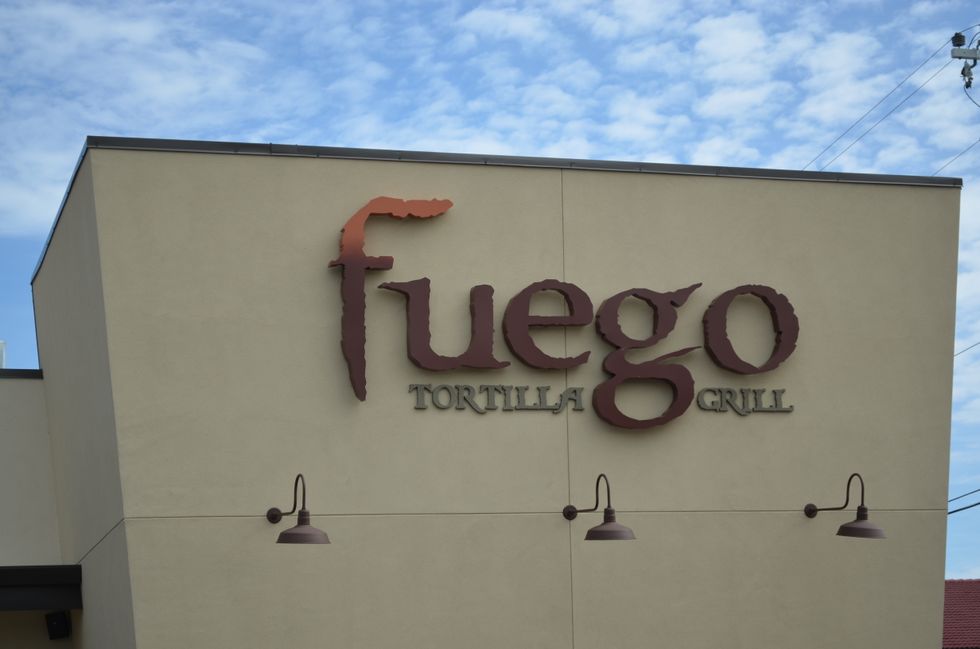 6. Fuego - College Station, TX
The one, the only, the legendary, Fuego. Yep, I said it. Everyone and their mother has been here and they keep coming back. They are home to some of the best tacos and Mexican food in Texas, just walking in your mouth automatically starts watering. Fuego is also located in Waco and San Marcos.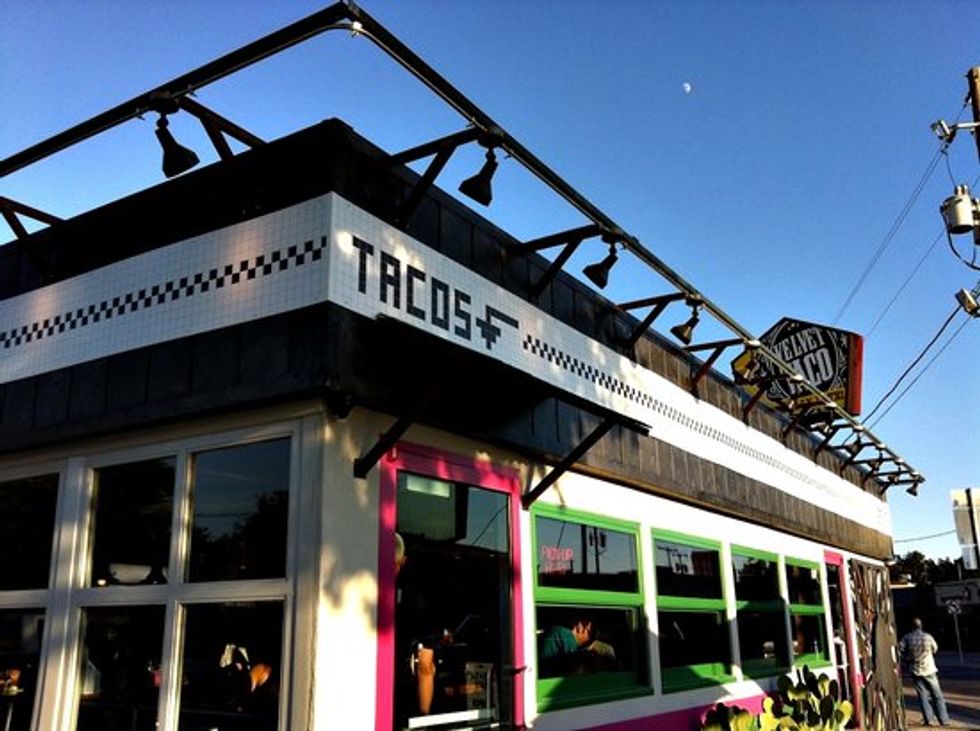 7. Velvet Taco - Dallas, TX
Can't beat the summer heat? Cool down with their delicious margarita or sangria and even better tacos. No competition, they're the best tacos around. Their meats come with so much flavor and it's quite unique. Some would say it's a little pricey, but I promise you that you are getting what you pay for in quality tacos and delicious taste. More locations in Houston and Ft. Worth.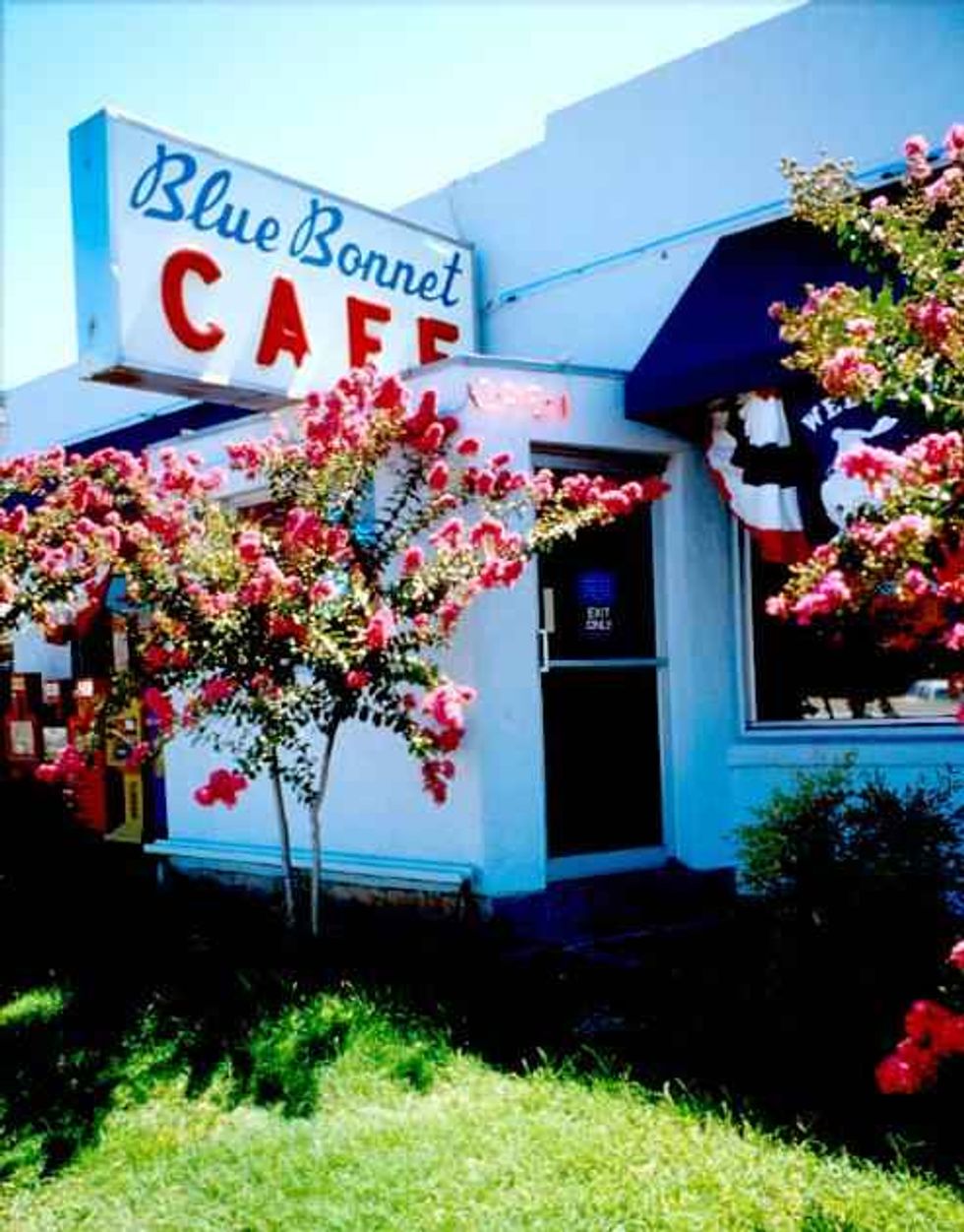 8. Blue Bonnet Cafe - Marble Falls, TX
This is personally one of my favorite dessert joints in Texas. Blue Bonnet Cafe has probably the most amazing pies I have ever tasted (except for you Grandma, no one can beat your pies). Their cherry and lemon meringue pies are definitely award-winning in my book.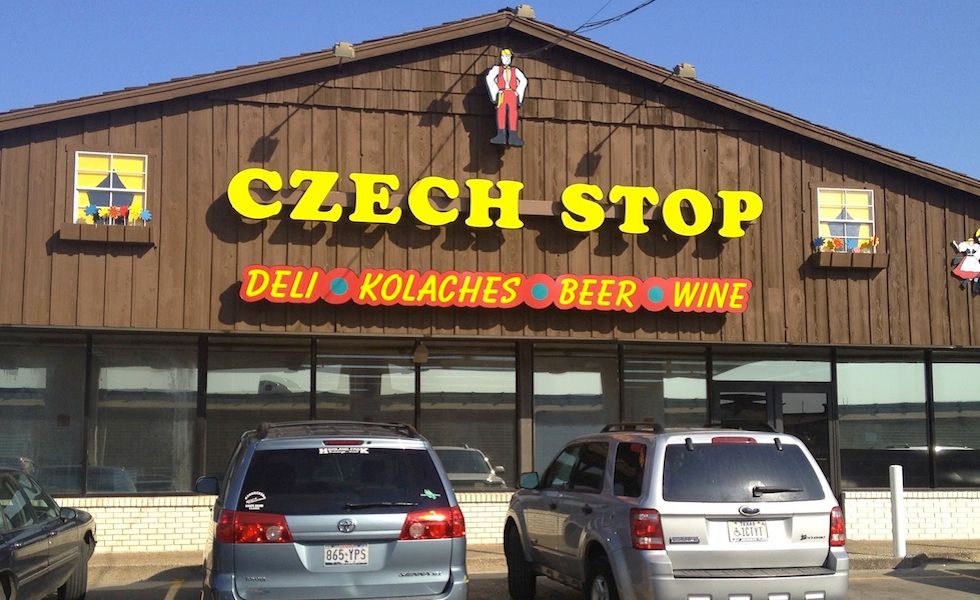 9. Czech Stop - West, TX
You didn't think I could list off the best places to eat in Texas without including Czech Stop? My friend you have not had a kolache until you have had one from Czech Stop. Kolaches will never be the same after having them here. Czech Stop also has other baked goods, sweets, cookies, and fruit pies.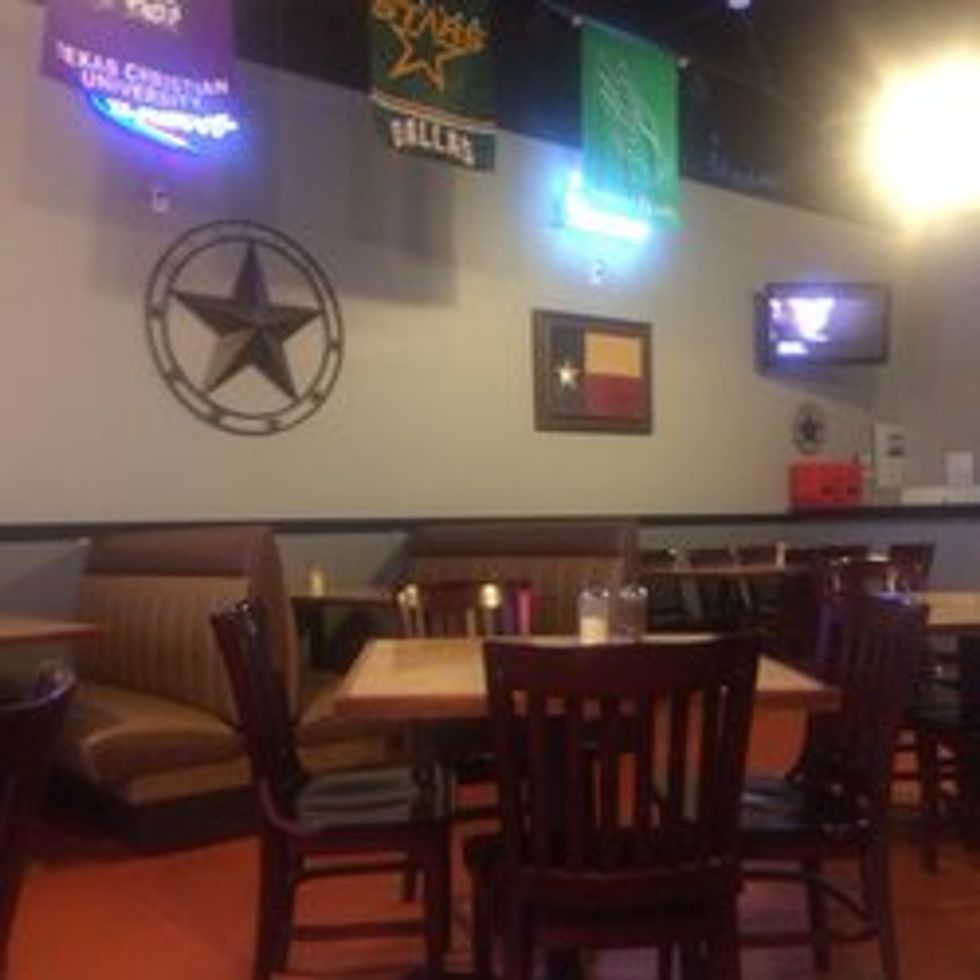 10. Mama's Pizza - Keller, TX
Calling all pizza people! Mama's Pizza is known as an "east coast" style pizza. They have such a great and welcoming atmosphere to go along with their mouth-watering pizza. As a regular pizza connoisseur, this is by far my favorite pizza joint. They have other locations in Arlington, Mansfield, North Richland Hills, and three locations in Ft. Worth.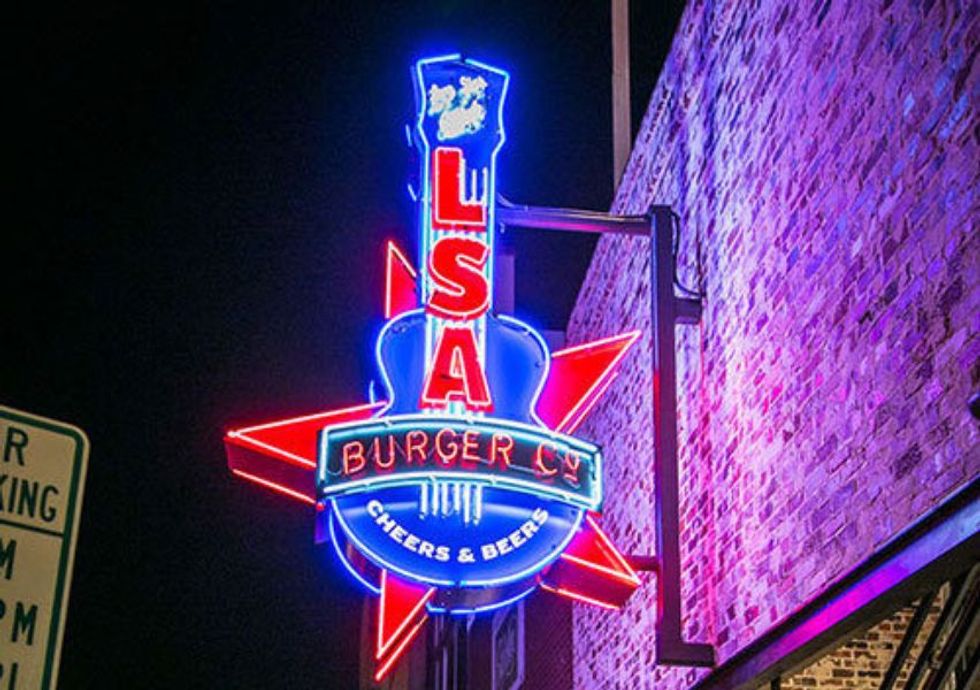 11. Lone Star Attitude (LSA) - Denton, TX
Another fantastic burger joint is LSA. They have the most incredible burgers and brisket queso I have ever ingested. LSA showcases all of the amazing musical talent that has come out of Texas such as George Straight, Beyonce, and many more. On the second floor is a covered patio with an incredible view of Denton Square. They also have live bands come every week, so come enjoy a burger, drink a beer, and enjoy some good music!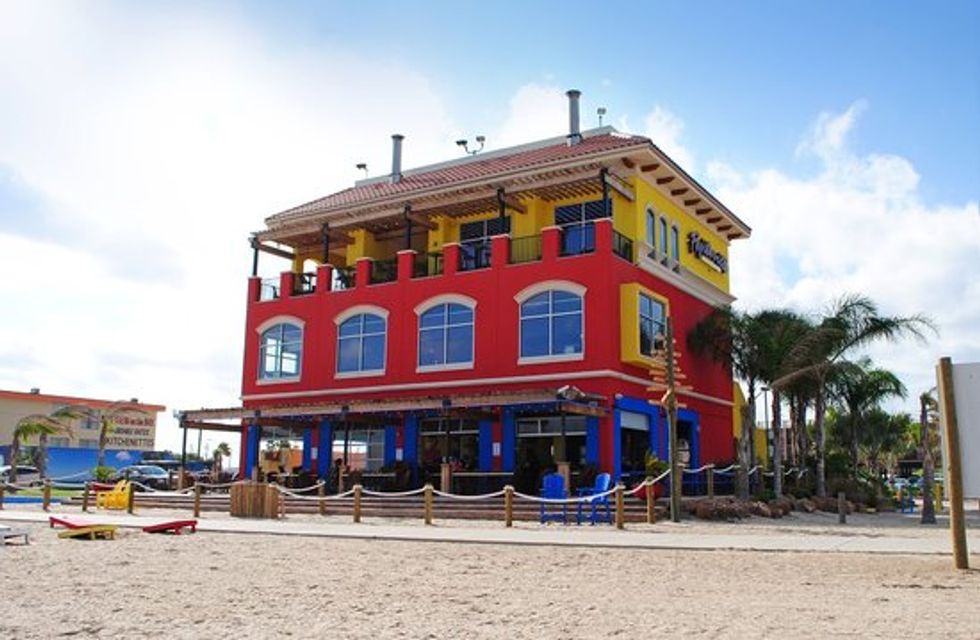 12. Fajitaville Grille - Corpus Christi, TX
My favorite place to be will always be the beach. So combine my love for the beach and food and this is what you get. Fajitaville Grille is located right on the beach and the view does not disappoint. This place is so colorful and coastal, you sort of feel like Jimmy Buffet for a bit. They have amazing steaks, seafood, and delicious drinks. It doesn't get any better than enjoying some delicious food with an amazing view.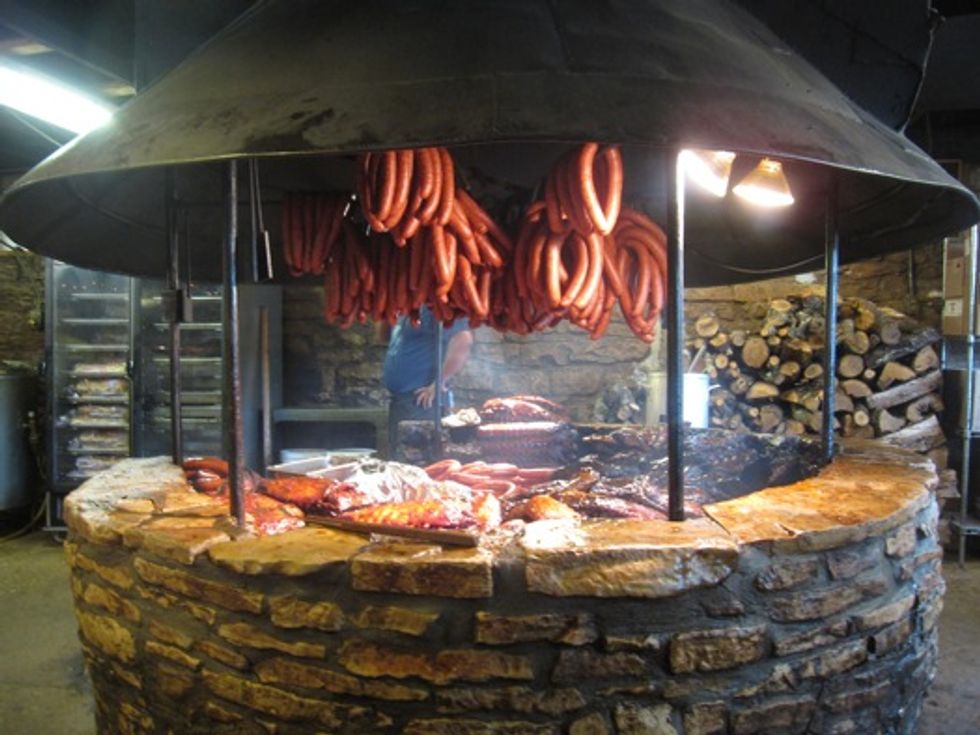 13. The Salt Lick BBQ - Driftwood, TX
Another great place for sausage and BBQ. With a friendly atmosphere, beautiful outdoor seating, and delicious food, how could this not be your favorite place? It's not really expensive to eat either. When my stomach and wallet are happy, I am happy.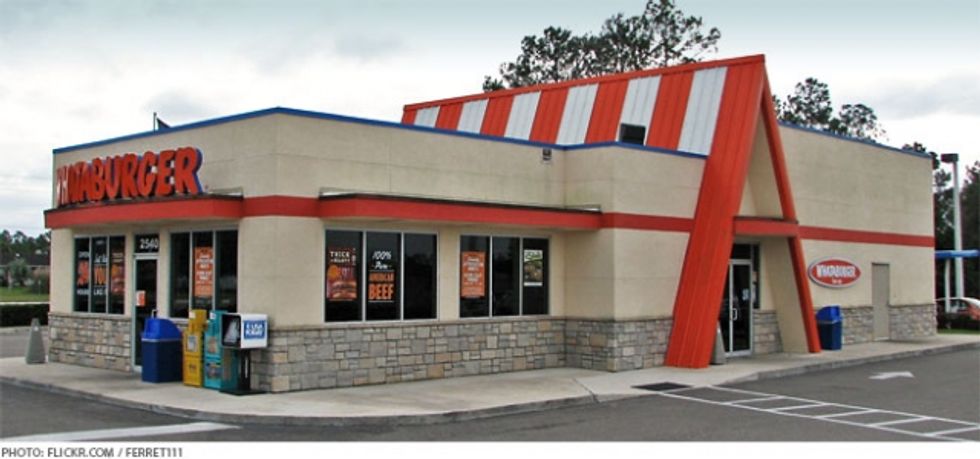 14. Whataburger - Anywhere, TX
Of course I saved the best for last! Whataburger is the best fast food place in Texas, you can ask any local. The best part? They are all over Texas and open 24/7! Customize your burger or chicken sandwich any way you like, and drink it down with an ice cold Dr. Pepper. If you have not had their Honey Butter Chicken Biscuit breakfast sandwich, my friend you have not lived at all.