Being a member of a sorority can feel like a full-time job. Behind the big smiles and clever Insta captions, there's a lot of blood, sweat, tears that keep a sorority operating the way it should. Here are 16 questions that frequently run through the minds of your average sorority girl (or me, at least).
1. How many littles can I pick up before it turns into a problem?
"I only have 6 littles, 9 grand littles, and 11 great grand littles, what do you mean my family is too big?"
2. How much glitter is TOO much?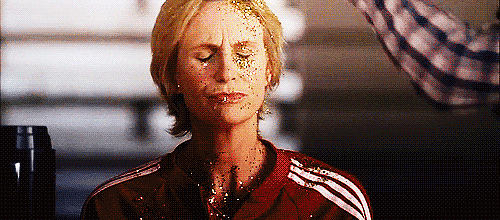 There is no such thing as TOO much glitter. Glitter goes with everything. Everything deserves glitter.

3. How many oversized t-shirts are TOO many?

Like glitter, there is no such thing as TOO many t-shirts.
4. Can I wear norts and a t-shirt to chapter meetings if do my hair and make-up?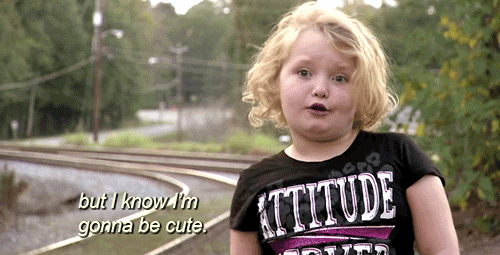 You don't expect me to dress cute, do my makeup AND fix my hair, do you? I might show up in shorts, jandals, and a big t-shirt but...

5. How many times have I recited the Creed since I joined this sorority?
Way too many times to count.
6. Do I know any of the words to the Creed?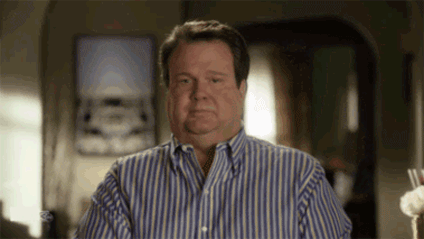 The answer is "no."

7. Can I spend the rest of my life crafting?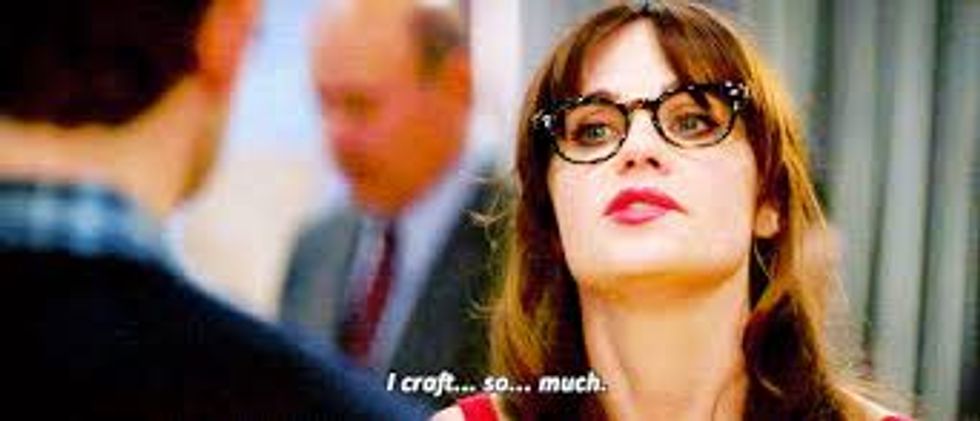 I could live in Hobs Lobs & Pinterest is my BFF, I'm basically a professional crafter. Can I make a living out of this?

8. Can I sell my organs to pay for dues?
*Breathes during chapter meeting, gets a $95 fine*
*In the hospital with life-threatening illness, fined $200 for unexcused absence*
9. Is there a theme for this event?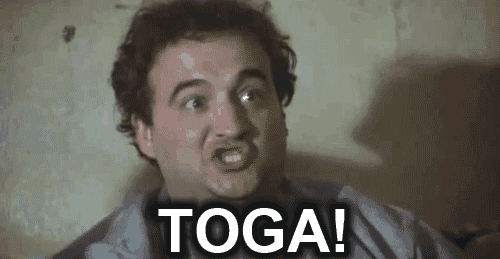 American? Hawaiian? Sports? 90's themed? TOGA PARTY? The thrift store is calling my name.

10. Can this be monogrammed?
My t-shirt, rain jacket, headbands, socks, backpack, phone case, blanket, and shoes are monogrammed. What else can I put my initials/letters on?
11. Do these shirts come in a size 4XL?
If my t-shirts aren't three sizes too big, I don't want 'em. I want my t-shirts so long that people question whether or not I have shorts on underneath
12. How many times do we have to take the same picture?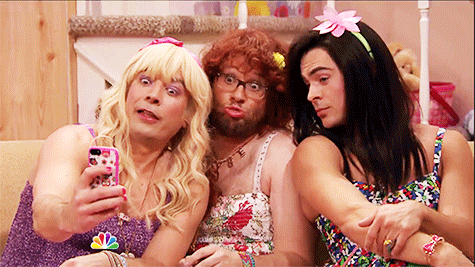 The notorious sorority girl pose and picture, which absolutely must be taken at least 9 times to ensure that the perfect shot was taken.

13. Where have my sisters been my whole life?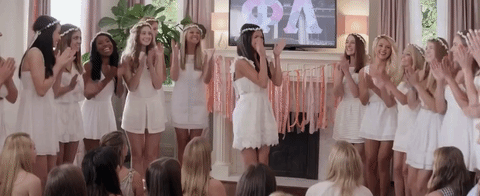 These people rock and I 10/10 recommend getting you some sisters like mine.