Throughout the 12 seasons of the hit show "Grey's Anatomy," we have seen various couples come together. Some have lived successful relationships, whereas some have not. We see these couples go through trials and tribulations, as they are put through both adversities and moments of joy. Here's to a great show, filled with many love stories.

1. Derek and Meredith.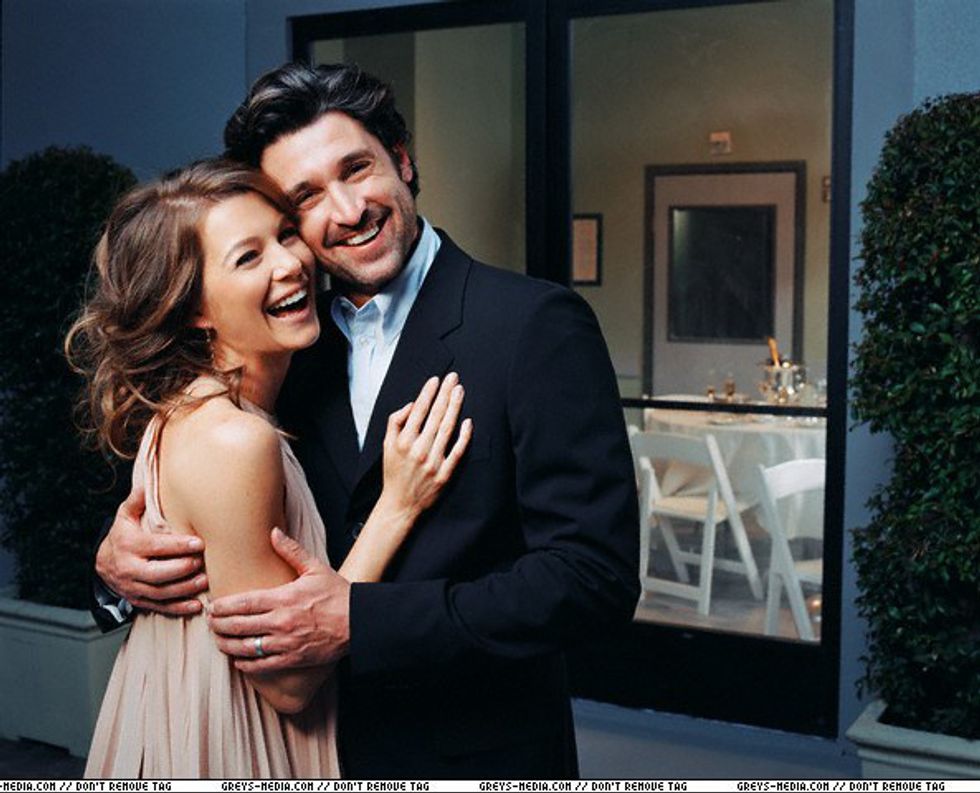 It's no secret that these two have taken the hearts of "Grey's Anatomy" fans everywhere, as we watched their love story play out. From watching their initial meeting as Derek asked "What's your story?" and Meredith replied with "I'm just a girl in a bar." to their post-it marriage, to the "candle house" and, of course, the heartbreaking goodbye as Derek took his last breaths. The show certainly isn't the same without this captivating love story.
2. Christina and Owen.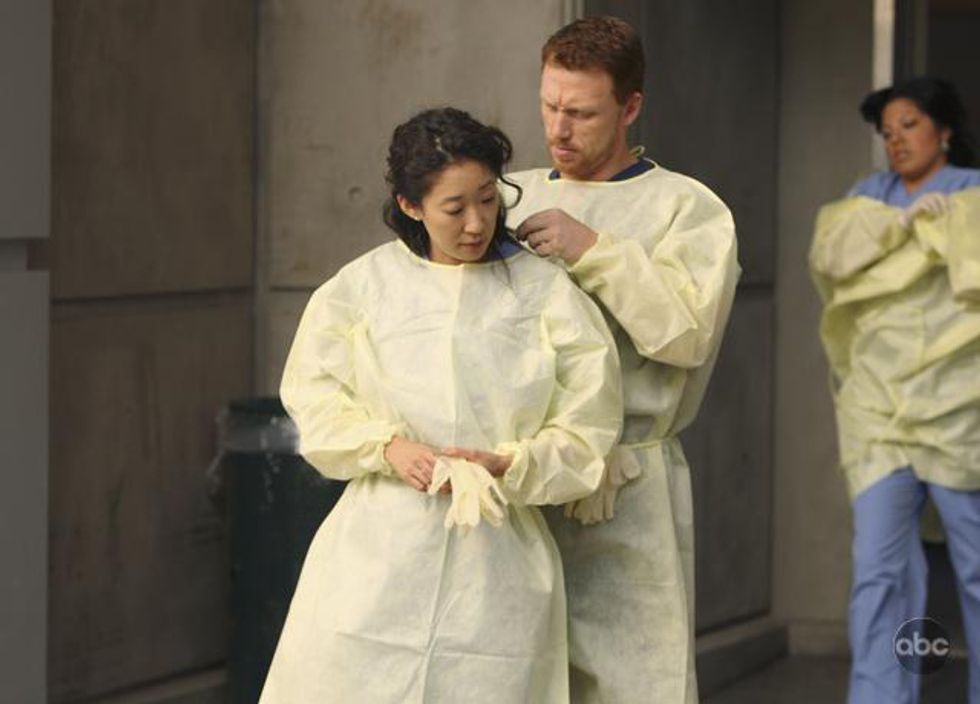 As they first met and Owen literally swept Christina off her feet and took care of when an icicle impaled her stomach. There was an instantaneous spark between these two. They supported one another and loved one another immensely. Although there were few ups and downs in their marriage, and ultimately Christina's leaving ended the relationship, these two were great together.
3. Lexie and Mark.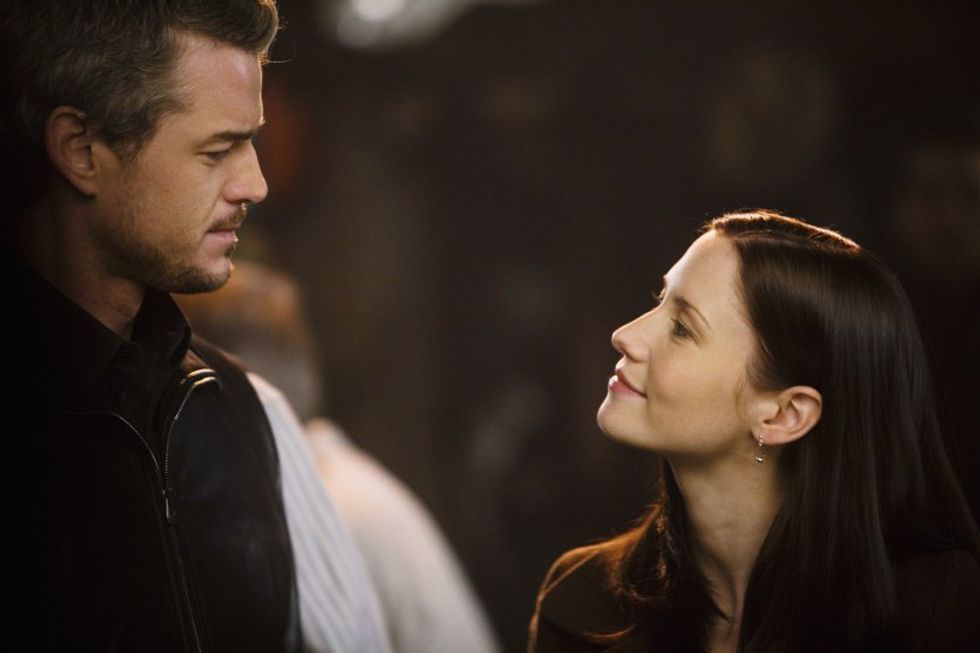 This may be the saddest love story of all. Mark Sloan finally had his heart stuck on one girl. Although their relationship was often off and on, they always found their way back to one another. One of the most tear-jerking scenes of the entire show was during the episode of the plane crash as Mark said, "We're going get married Lex, we're going to be happy," as she took her last breaths.
4. Alex and Jo.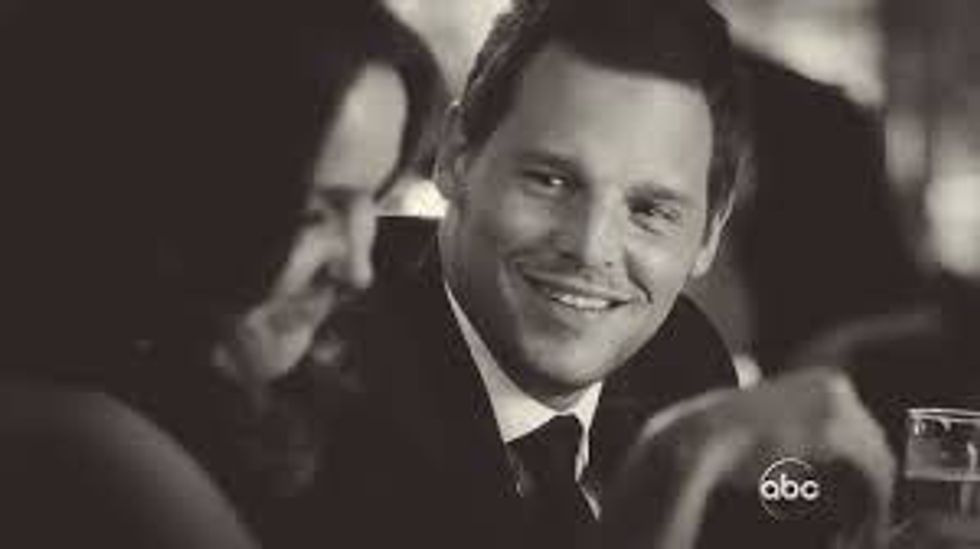 Throughout all the women we have seen Alex with, by far, Jo is best fit for him. Their love for a simple lifestyle is what makes them perfect for one another. I think as "Grey's Anatomy" fans, we can all theorize that during this season these two will finally be happy with one another again.
5. April and Jackson.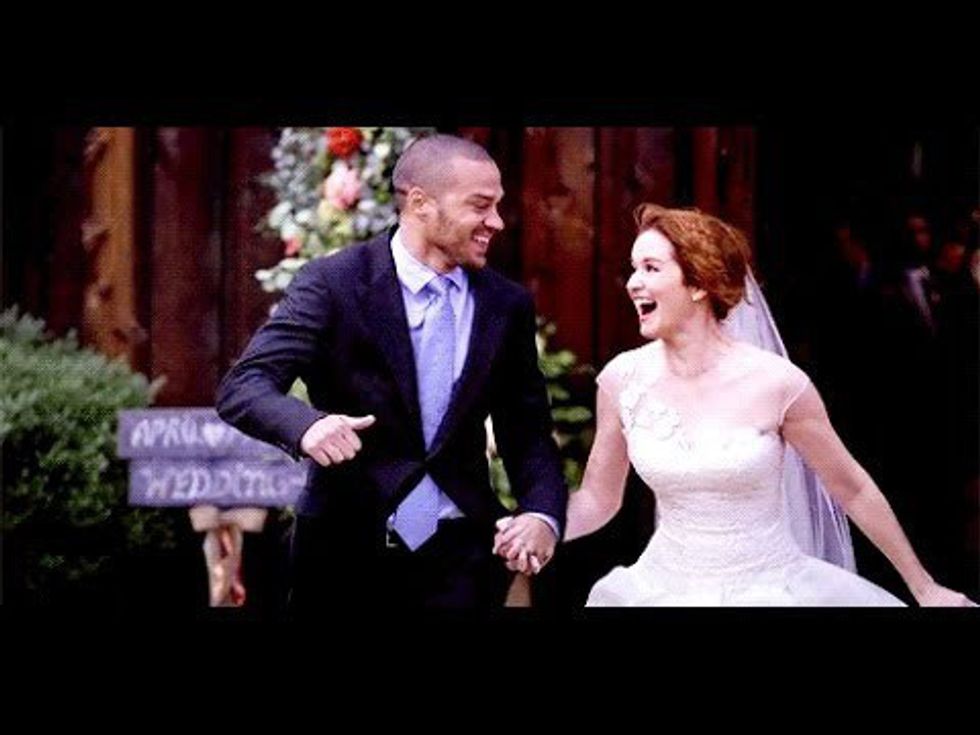 We all watched closely as Jackson objected at April's wedding to Matthew and the two ran away together. Right then we knew this love story was an epic one. It was truly devastating to watch the loss of their baby which ultimately distanced themselves from one another. Jackson is now filing for divorce and I think we're all waiting for a miracle for these two this season.
6. Izzie and Denny.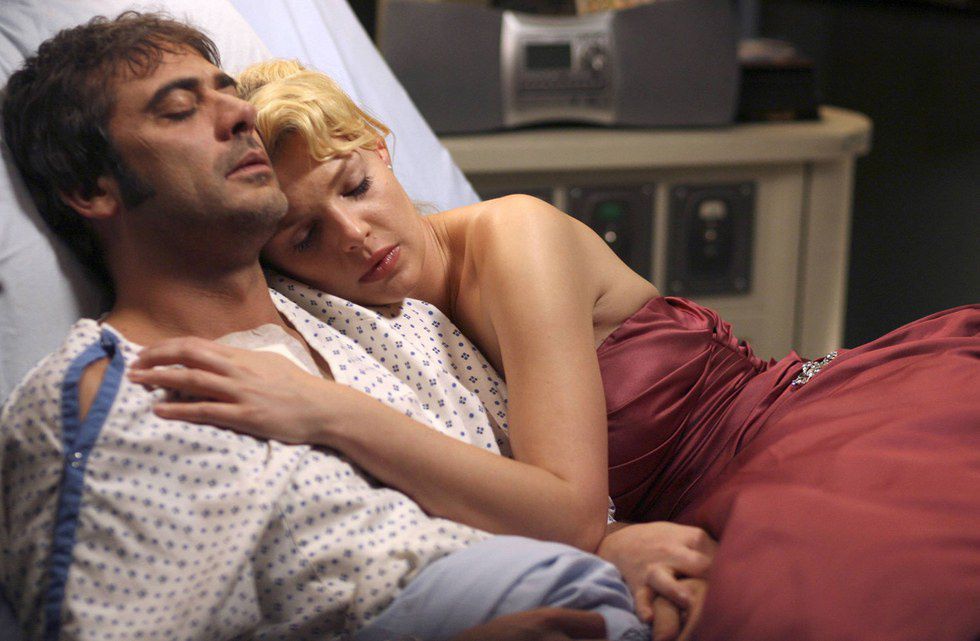 Definitely one of the most unique relationships seen on the show, also definitely one of the most heartbreaking, especially as Denny proposes right as he is dying. They say people do crazy things for love and this is definitely exhibited when Izzie cuts the LVAD just so Denny can get the transplant first in order to save him. We saw such potential in these two. What would have happened if Denny had been saved?
7. Arizona and Callie.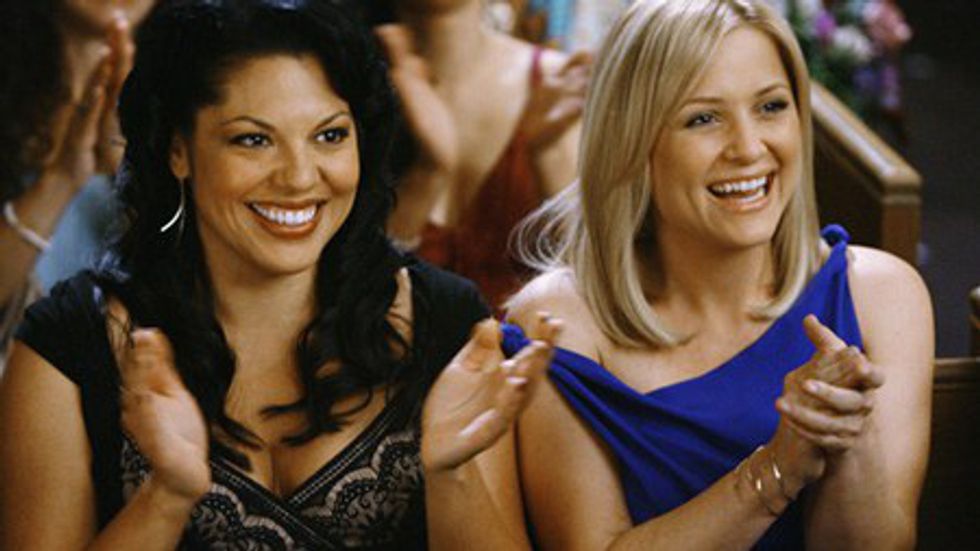 As the sweet and bubbly pediatric surgeon and the tough orthopedic surgeon, Callie and Arizona complimented one another quite well. We watched as they fell in love and supported each other in times of hardship. After cherishing their beautiful daughter Sophia together, it was disheartening to see this love story come to an end. As we see them with other people, it just doesn't quite seem right.
8. Callie and George.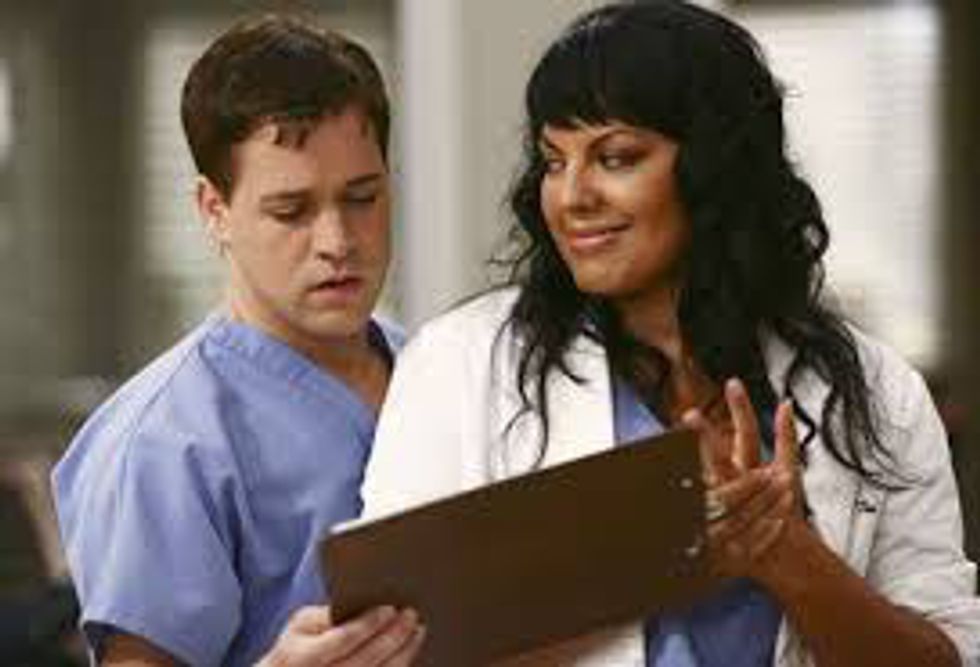 A couple that came as a shock was definitely Callie and George. Their wedding seemed as though it was a shotgun wedding. Surely they jumped into married life a little too quickly? Also it was always a complicated relationship with the love triangle of George and Izzie added to the mix. Their playful relationship soon turned into a drama-filled mess. The two just never seemed quite right with one another.
9. Miranda and Ben.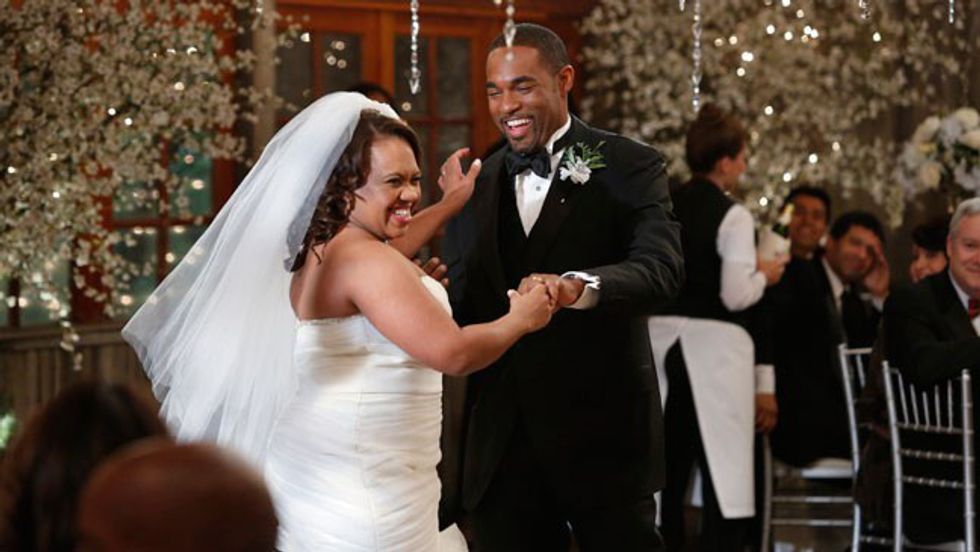 After Miranda Bailey's first marriage ended in divorce, we all wanted to see her happy again. This love story is an admirable one, as we watch Bailey nervously get ready for their first date and Ben's proposal in the middle of a surgery. This love is genuine and immense. They have shown great support for one another. I know we are all happy to see Bailey this happy. After all, she deserves it.
10. Christina and Preston.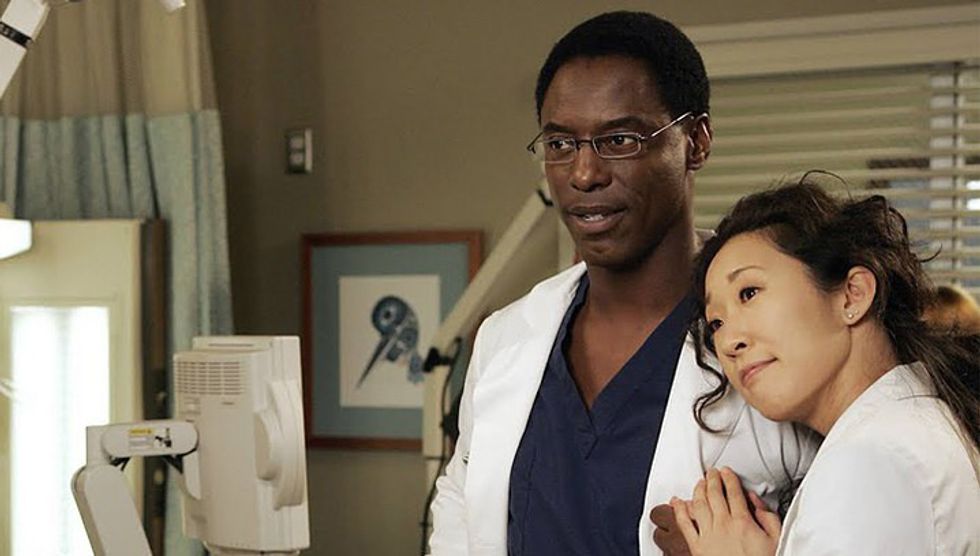 Christina's medical passion lead her to both an amazing career as a surgeon and to the man she thought she would have married. This loved seemed as though it would have lasted a lifetime. On the day of the wedding we all watched in disappointment as the almost marriage failed before it started, and he left forever.
11. Izzie and Alex.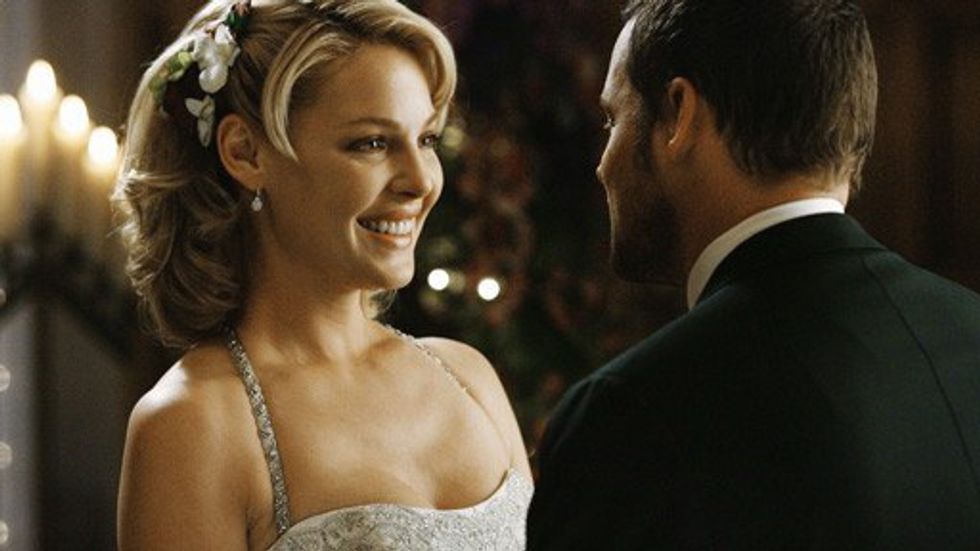 The two started out as interns together, and at first didn't even really like one another. However as we watch the on and off romance and many professions of love, we see their true care and love for one another. When Izzie is dying of cancer, we see the unconditional love and support that Alex gives to her. At their extraordinary last minute wedding, they say beautiful vows to one another. Unfortunately, over the following months, Izzie drifts away from Alex. Despite his best efforts to exemplify the perfect husband, he is unable to get her to stay.
12. Teddy and Henry.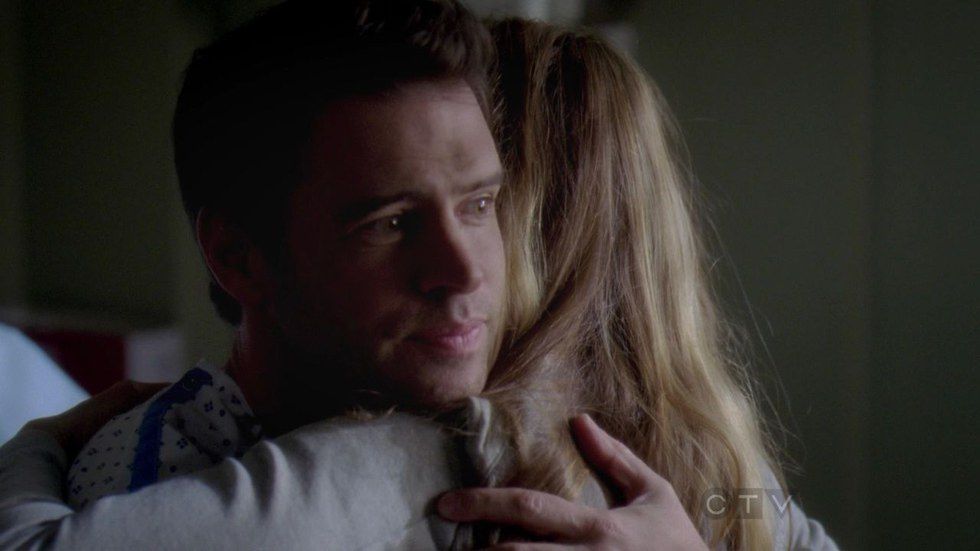 This was one of the most interesting couples of the show. When Henry comes into the hospital he is very sick and doesn't have proper insurance to get the help that he needs to survive. Teddy asks him to marry her, in order to get the proper insurance to survive. One of the greatest acts of love is selflessness, although she had just met the man and, in a matter of hours, she was then married to him, she acted with tremendous love. She took close care of his condition, and sobbed over his death for months. This was a truly special relationship.
13. April and Matthew.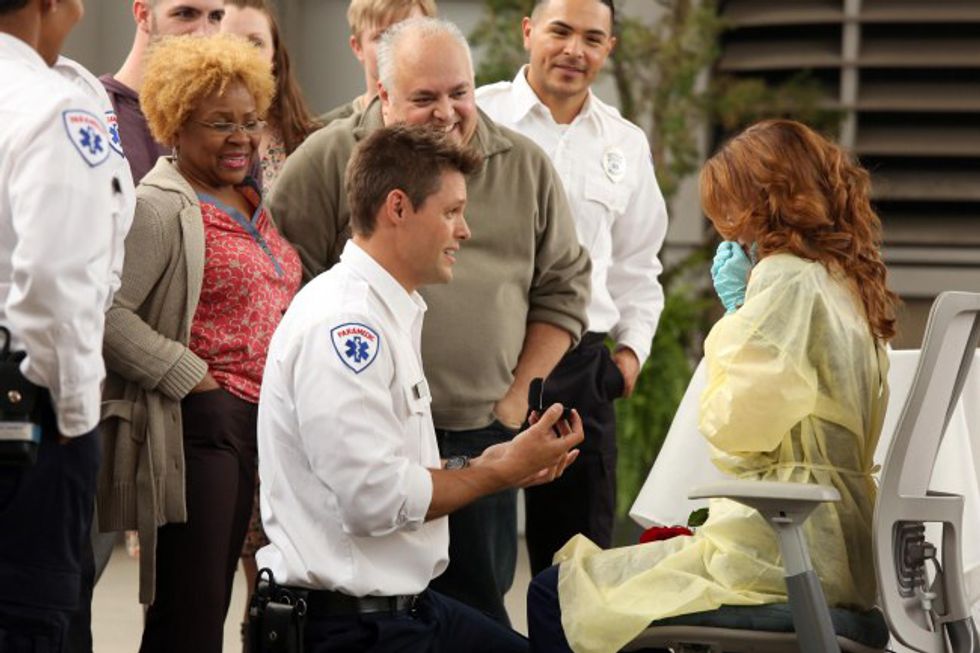 Of the many proposals exhibited on this show, fair to say, this flash mob proposal definitely wins the trophy. The sweetheart EMT Mathew seemed as though he was everything that April had always wanted. He had the same morals and religious views as her, and the two seemed as though to hit it off instantly. Although, it seemed as though the whole time April had known it was Jackson that she wanted to marry, which ultimately caused her to be a runaway bride on her wedding day.