If you need some help getting into the Halloween spirit, here are some Halloween crafts to really set the mood at home! Enjoy!
1. Ghostly Readers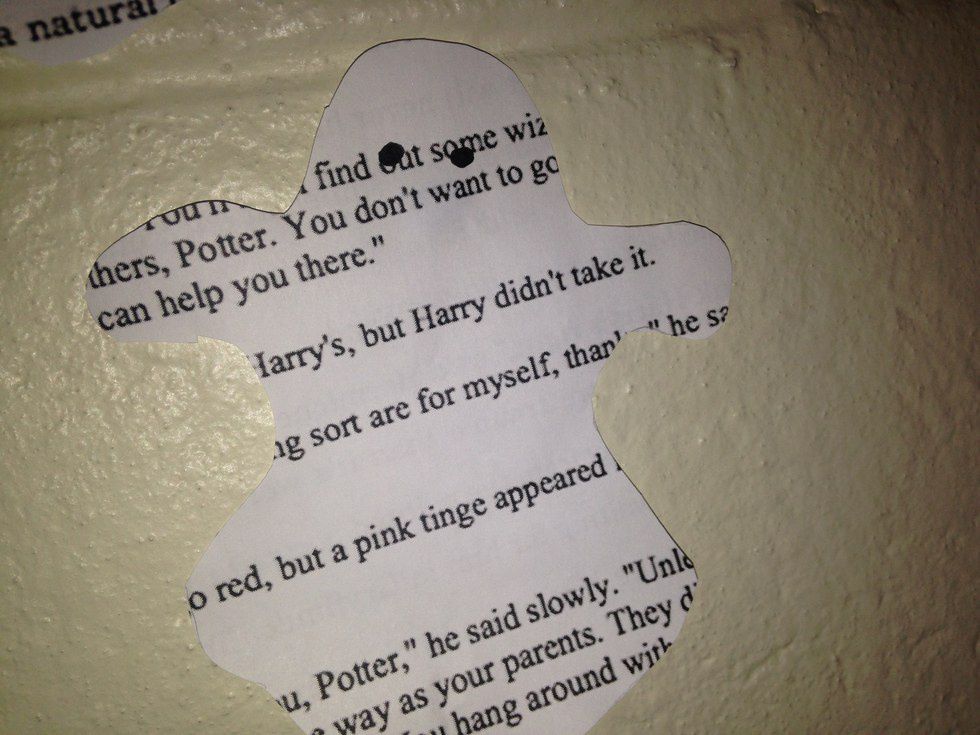 In order to make your "Ghostly Reader," you can either use a page from a book you already own, or print a page you find online! First, trace a ghost shape onto your book page, then cut out your ghost and add a face with a black marker! Hang up your ghost on the wall next to your bookshelf for some Halloween and reading fun.

2. Double Double Toilet Trouble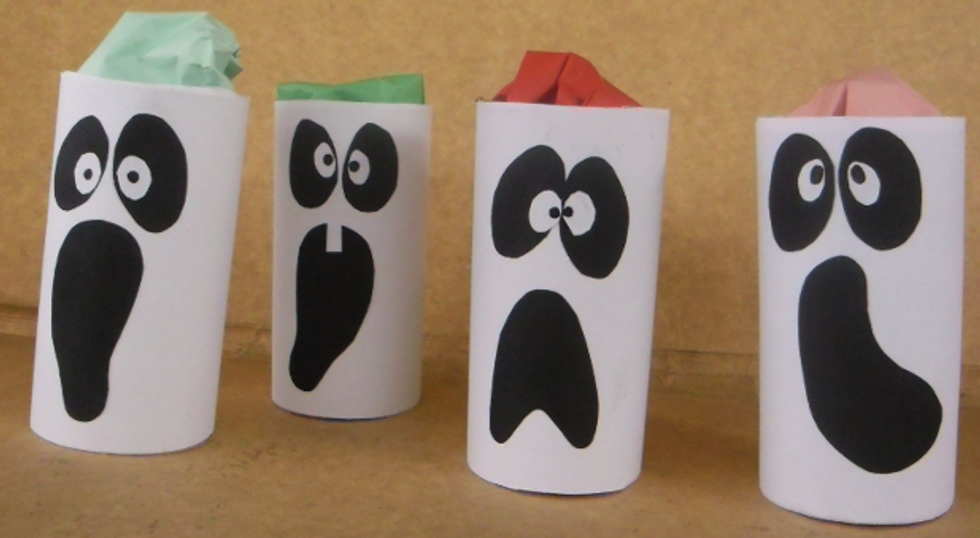 For a fun and upcycling Halloween craft, you can use old toilet paper rolls! Paint your roll green for a zombie, white for a ghost, or orange for a pumpkin and then draw on a face. Such a simple and cute craft to make with friends.

3. Spider Hands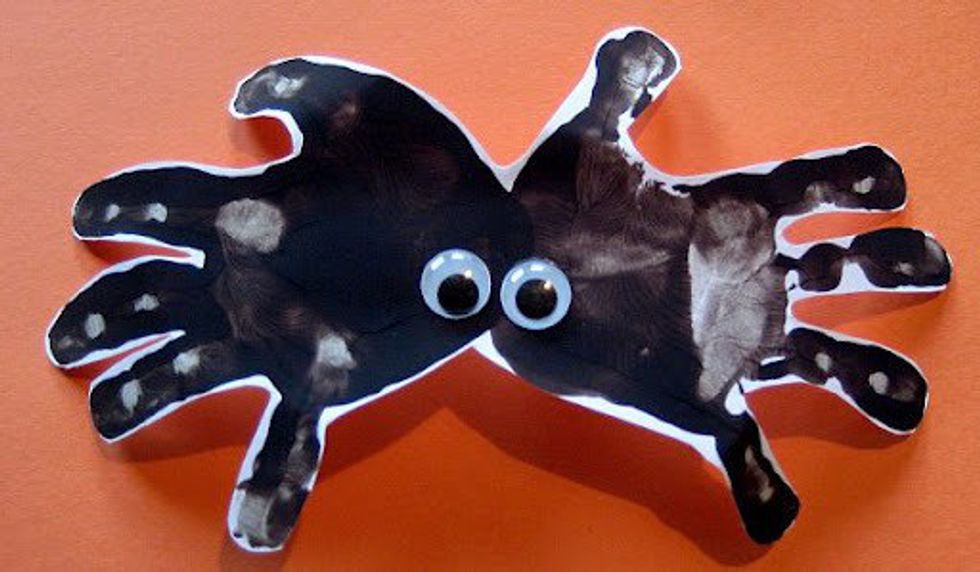 This craft requires a little bit of a mess, but it is super fun and will make you feel like you're in preschool again! First, set up a fairly large sheet of paper. Then, paint your hands with black paint and press them facing outwards against the paper. When dry, use some google eyes to make a face and decorate the remaining parts of the paper. Hang this up or give it as a hand-made Halloween gift!

4. Sanitary Skeleton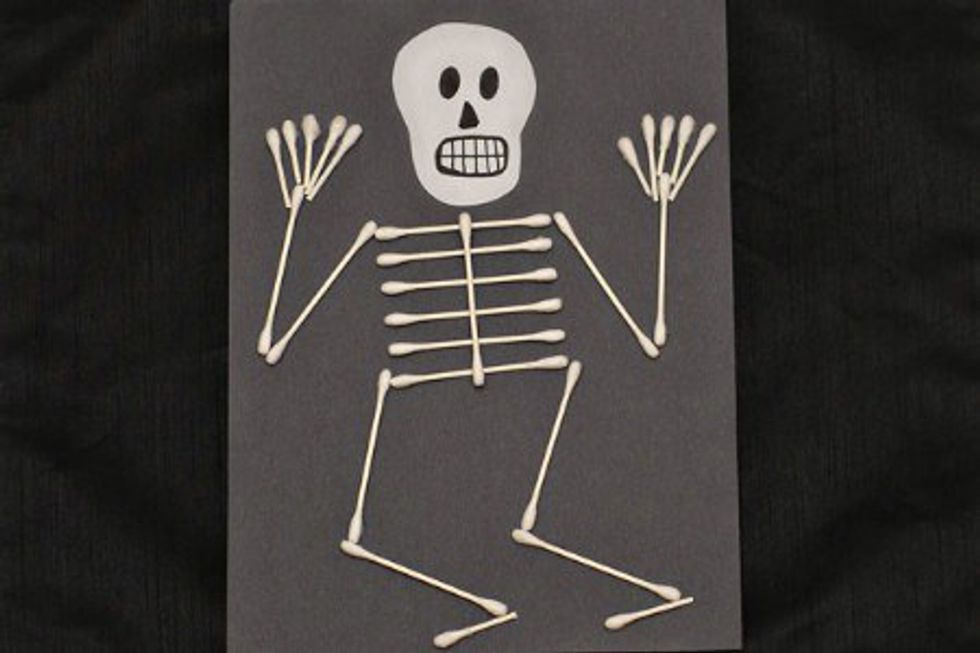 To make your skeleton you will need, black and white paper, and Q-tips. Start by drawing your skeleton's head on the white paper and glue it to the black paper. Then, use your Q-tips to give the skeleton its body! All of these items are at home, not store trip needed!

5. Candy Corn Chaos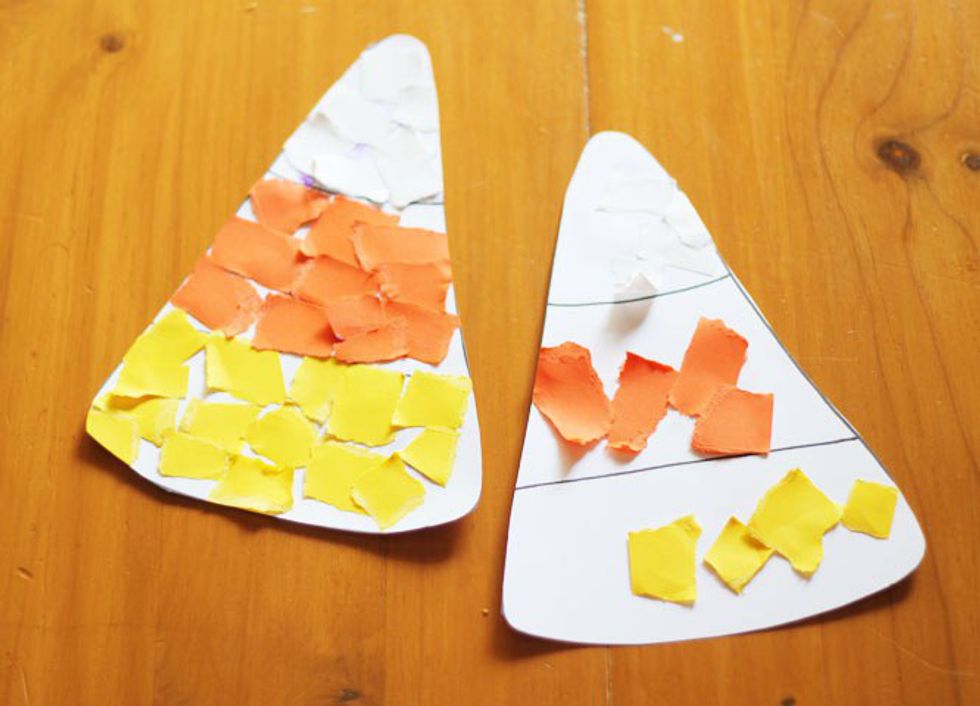 This is a bright and light-hearted craft that will surely lift your spirits. First, trace a candy corn shaped triangle onto a piece of white paper, cut it out and section it into three parts. Next, rip up small fragments of orange, yellow, and white construction paper. Paste these bits into the correct section of the candy corn.

6. Flower Pot Witch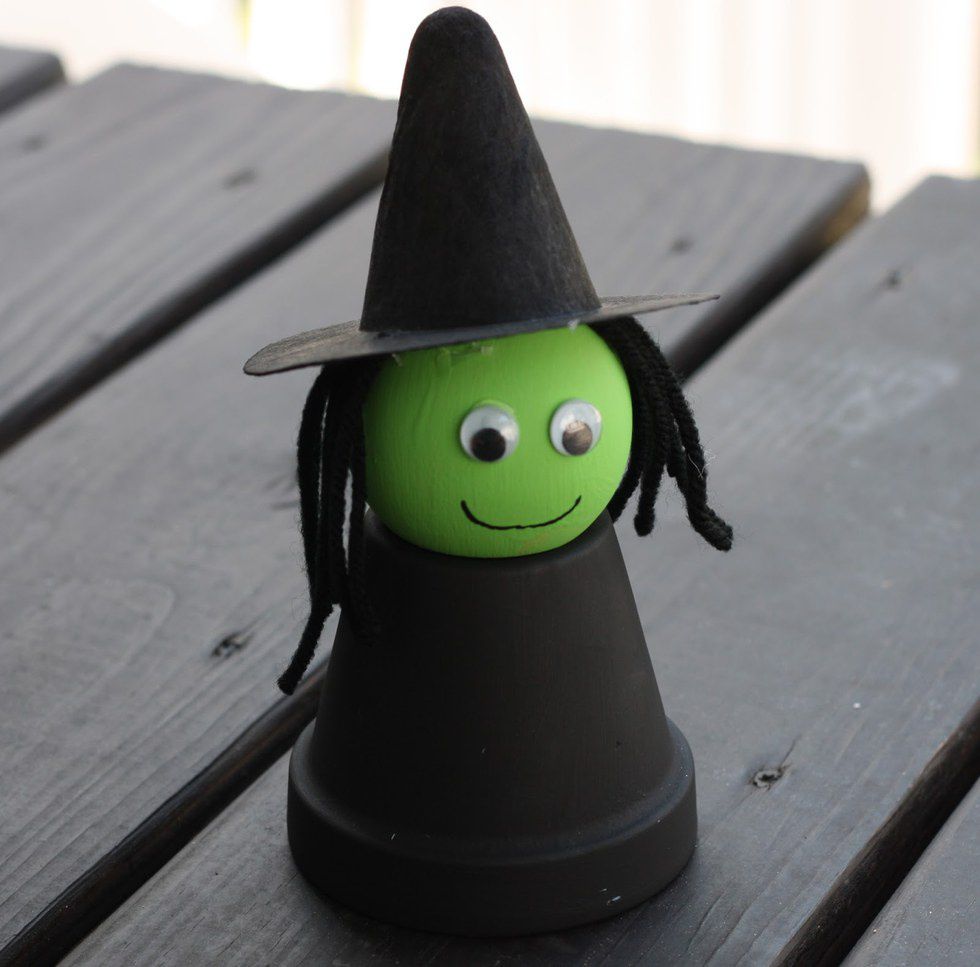 The "Flower Pot Witch" requires a small flower pot, black paint, black construction paper, and a green ball. Paint your small flower pot with the black paint and let it dry. Then, add google eyes onto your green ball and draw on a smileJ Next, hot glue your ball onto the upside-down, dried, black flower pot. Finally, use the black paper to make a hat for your witch!

7. Conniving Cat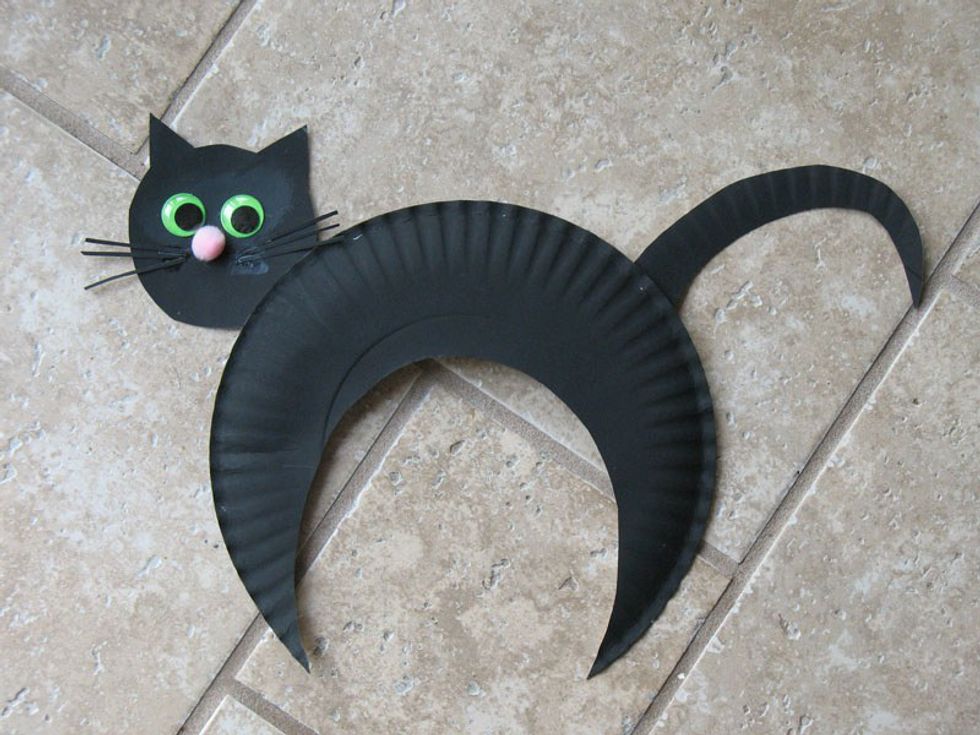 Cut a black paper plate into a wide crescent-moon shape. After that, use the remaining pieces of the paper plate to make a circle for the head, two triangles for ears, and a tail. Use google eyes or construction paper to give your kitty a face! Glue all the pieces together when you are finished.

8. Masking Tape Mummy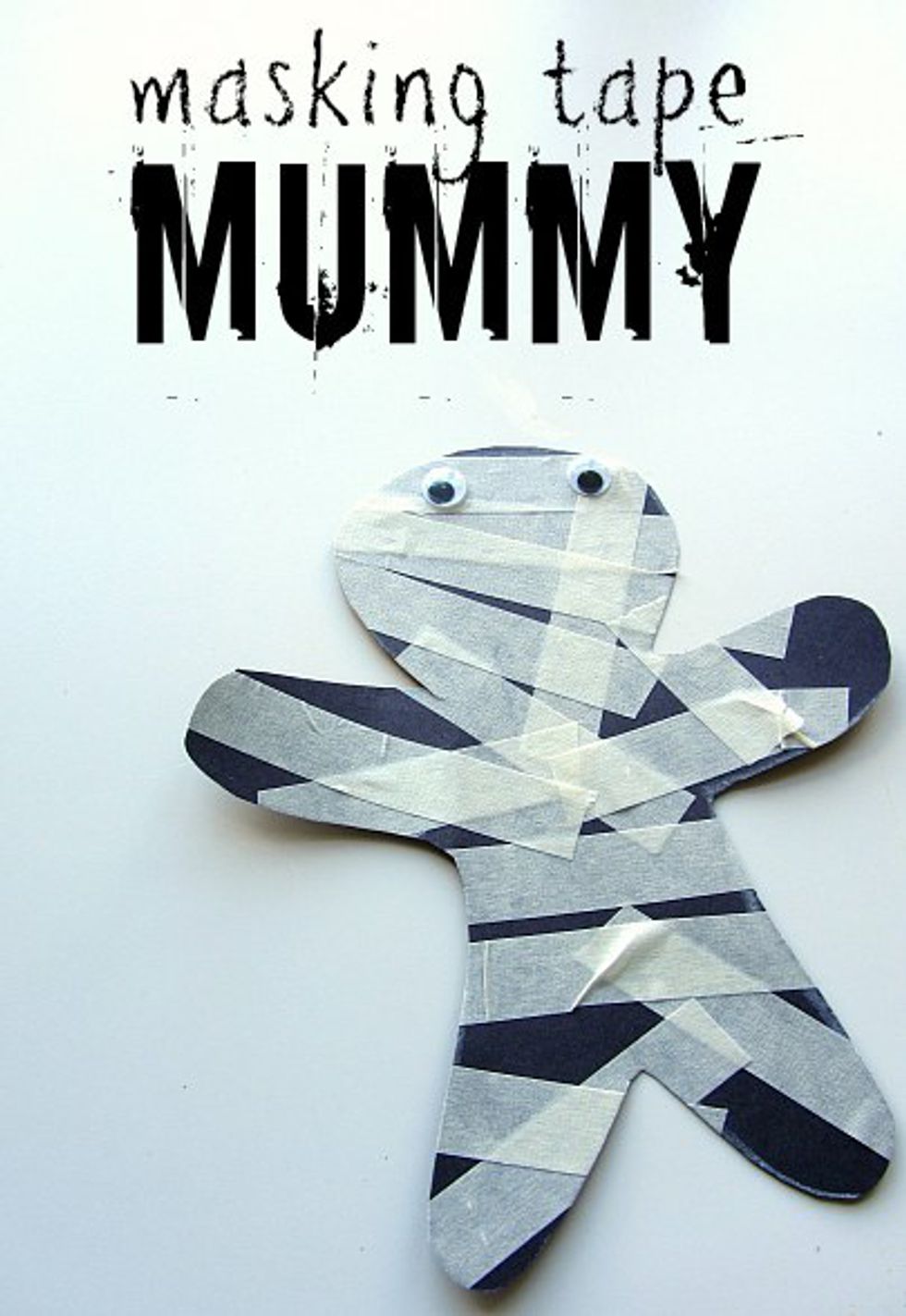 Use black construction paper to cut out a person figure, then wrap your mummy in masking tape and add a face with google eyes or a black marker.

9. Milk Jug Manes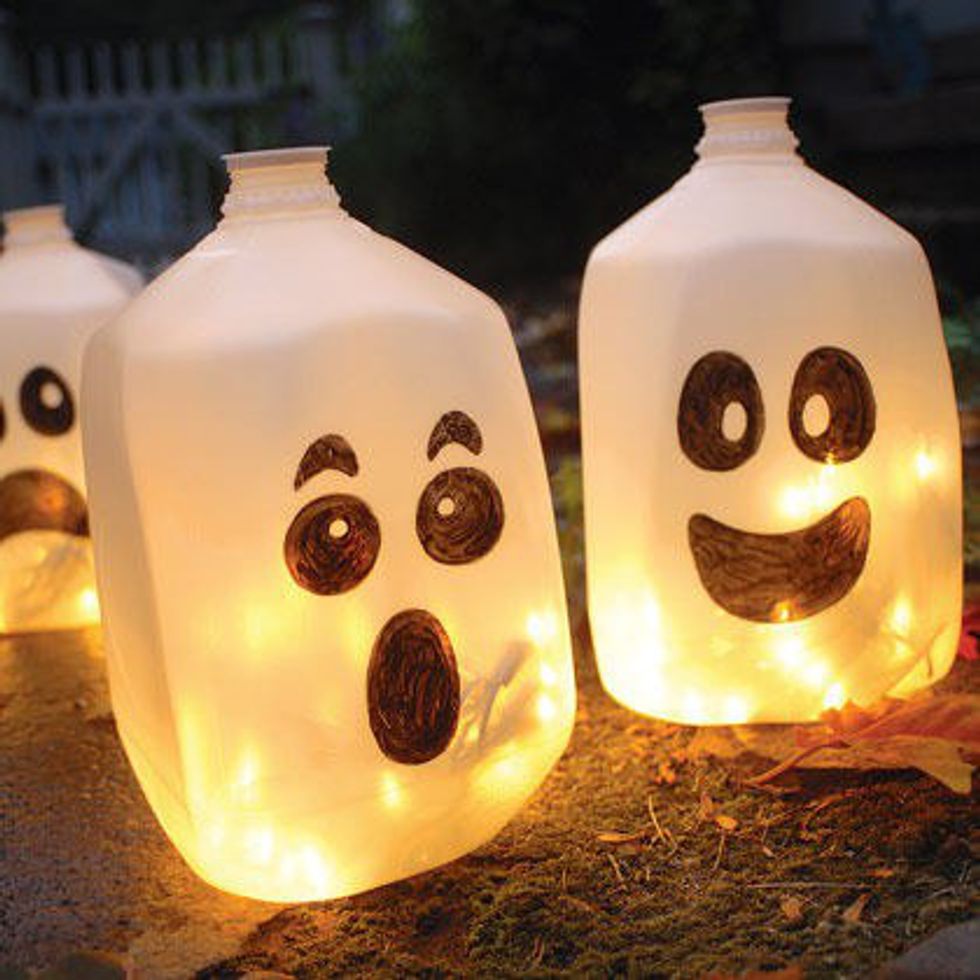 Wash out an empty milk jug and dry it out completely. Then, draw on a funny or scary face with a black marker. When that is done, place battery operated string lights inside for a Halloween lantern!

10. Twist and Twine Pumpkin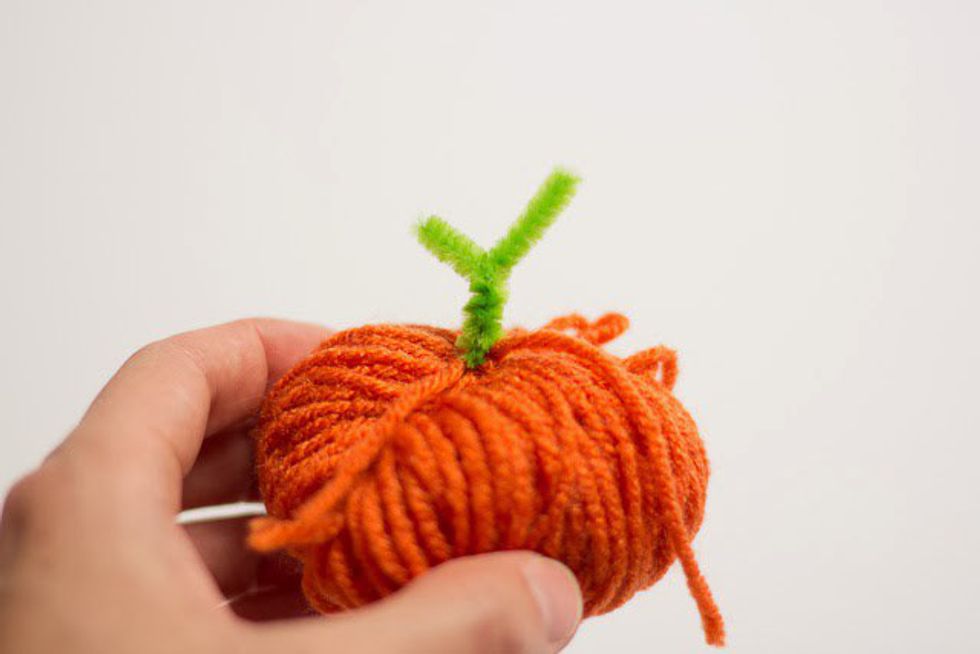 For the "Twist and Twine Pumpkin" you will need orange string and a green pipe cleaner or twist tie. Start by wrapping the orange string around your four fingers stretched out and your thumb tucked, when you feel you have enough string, take if off your hand but keep it in the same, flattened shape. Proceed to tie the string together with another piece of orange string, let the bundle of string take its circular form. Finally, add the green twisty tie or pipe cleaner for the stem of the pumpkin.

11. Lost Soul Lollipop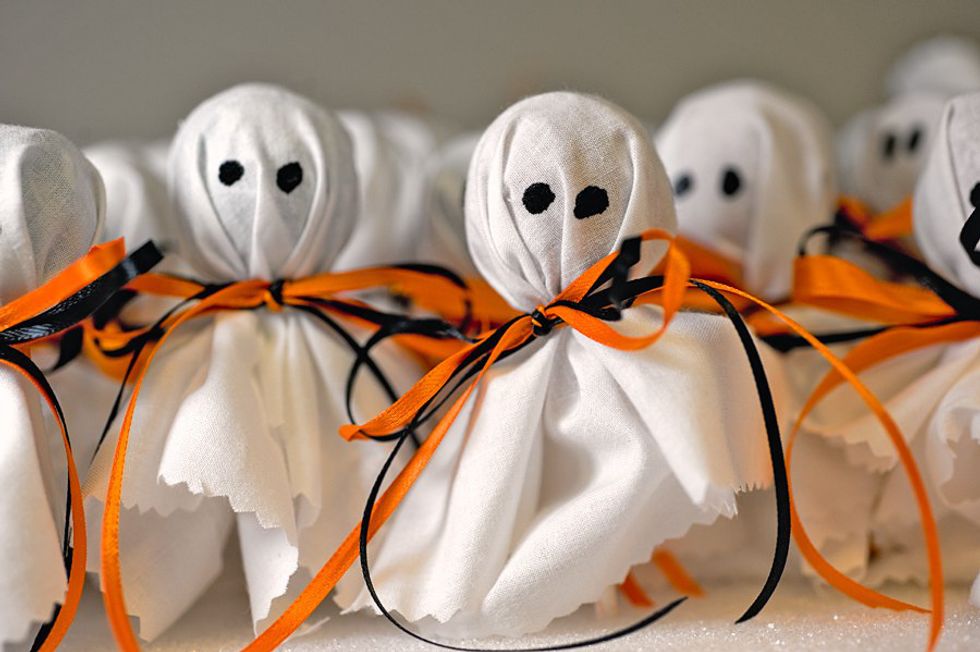 Looking for a fun treat to give out on Halloween night? Wrap tissue around the outside of the lollipop and then tie the bottom with string. Then, draw on a face! Your trick-or-treaters will love this simple gift.

12. Spooky Wreaths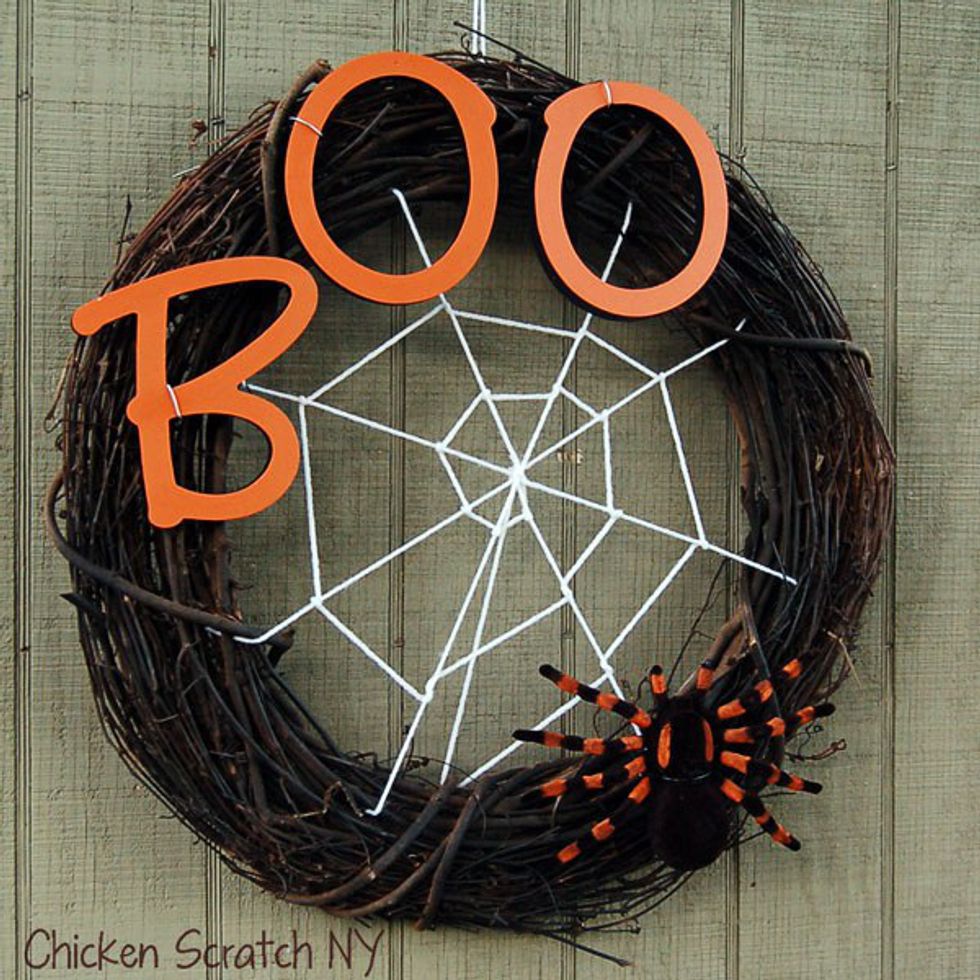 For a wreath to hang indoors or outdoors, buy a dark wood wreath and other small Halloween decoration that you can hot glue to the wreath. For a more DIY kind of wreath, use orange and white construction paper and cut out pumpkin and ghost shapes into a circle, glue them together and glue string on the top to hang it anywhere!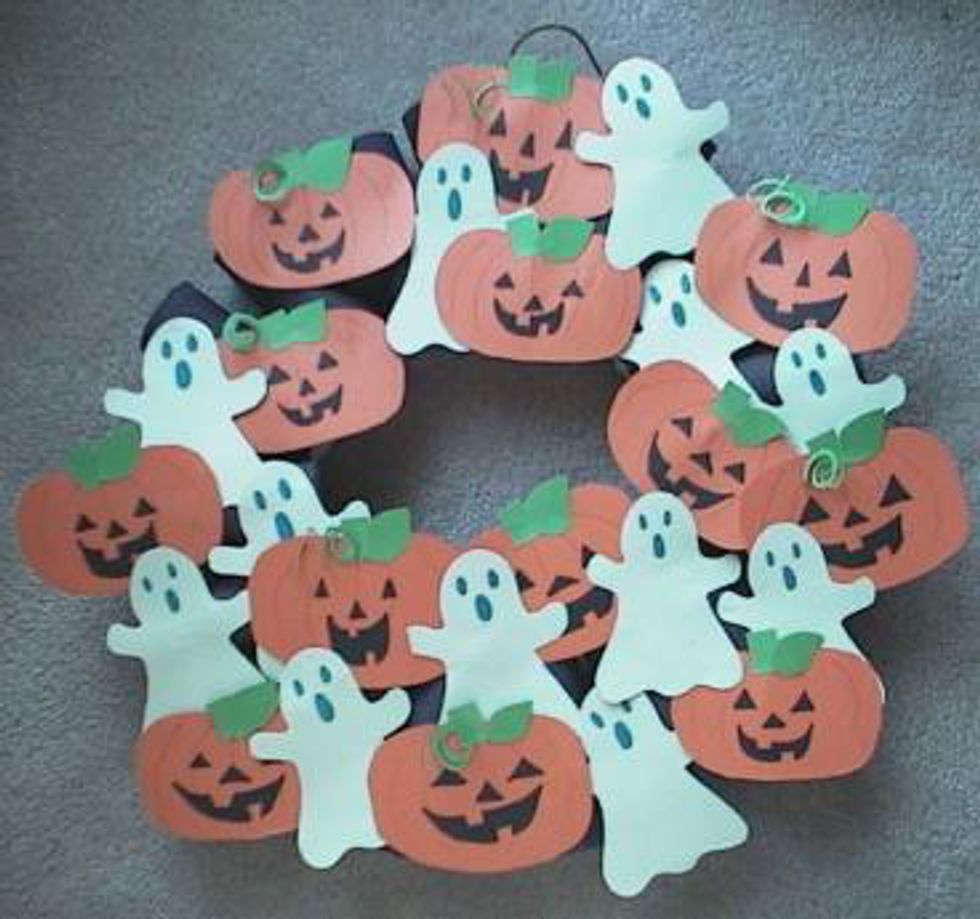 13. Penumbra Plates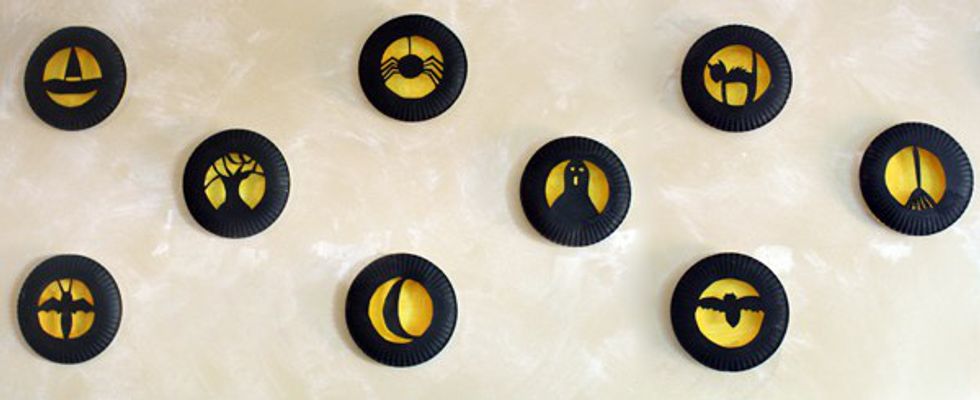 For this craft, you will need two paper plates, yellow and black paint. First, paint the outsides of the plates with the black paint. When they are dry, paint the insides of the plates yellow. After the yellow paint dries, glue the plates so that the black sides are both showing and the yellow is on the inside. On one side, trace and cut out a design. Now you have a fun spirited "lantern!"
Happy Halloween!