Gossip Girl was a roller coaster carrying some of the happiest and the saddest moments of teen-TV history. Since Valentine's Day is coming up, I thought I'd share some of the best Gossip Girl quotes about love and heartbreak for the girls who will be spending Valentine's Day with a face mask on and watching Netflix!
"I don't need a boyfriend to feel fulfilled."

Starting off with a quote from Queen B herself.
"I can't stand seeing all these happy people smiling, holding hands, kissing..."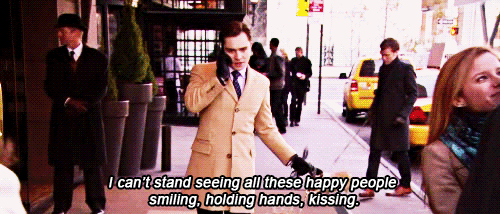 Chuck's mood in this gif is basically all of us in February.
"I'll just stay home, eats lots of gelato and write about how true love is nothing but a myth."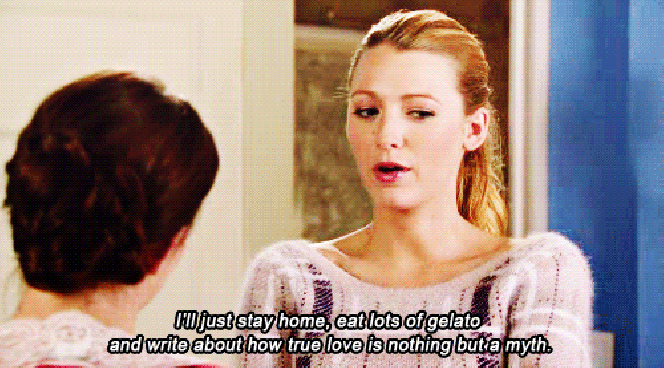 Anyone: "What are your plans for Valentine's Day?"
Me:
"I'm really happy for you, I'm going to go vomit now."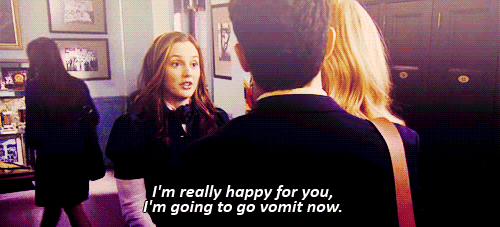 When you see your best friends getting gifts from their boyfriends.
"You deserve someone who would move mountains for you if he had to."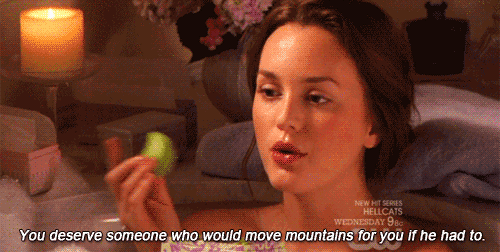 Is anyone else giving a lot of pep talks like this to their best friends lately?
"I loved you and just because we broke up doesn't mean I could just turn it off like that."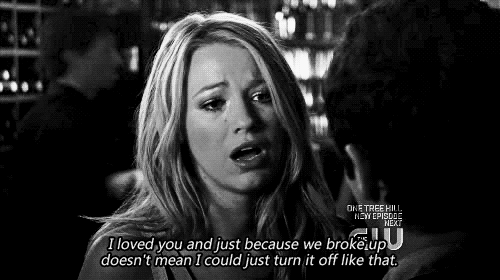 For the girls who are getting over an ex this week.
"I'd ask how you are but I really don't care."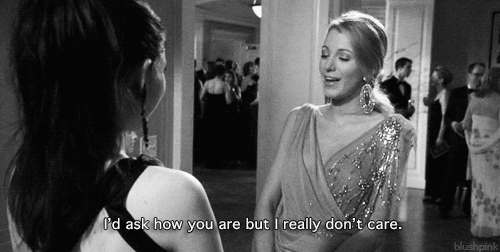 When you see the guy who ghosted you while you're picking up takeout.
"I don't need more friends, I need more champagne."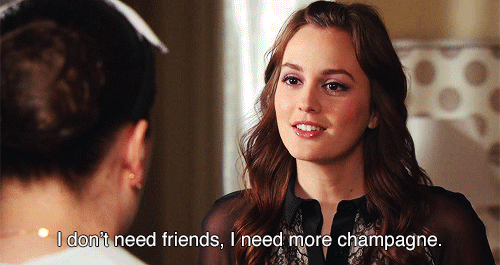 "The problem with fairy tales is that they set a girl up for disappointment. In real life, the Prince goes off with the wrong princess."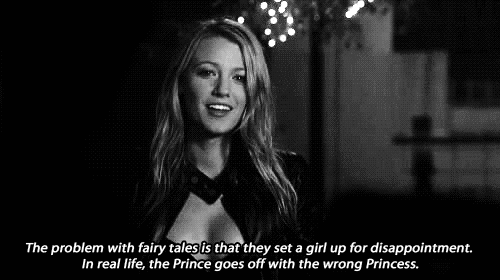 "Stop whatever you're doing, we need to shop."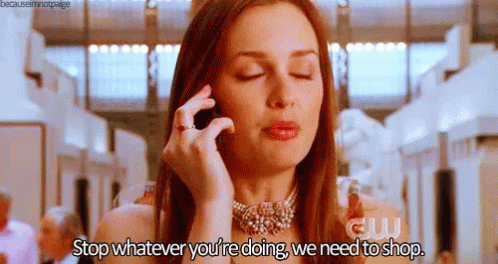 Me calling my best friend to plan a last-minute Target run.
"We make our own fairytales."

When you and your bff spot two cute guys at Barnes and Noble.
"I am not a stop along the way, I'm a destination."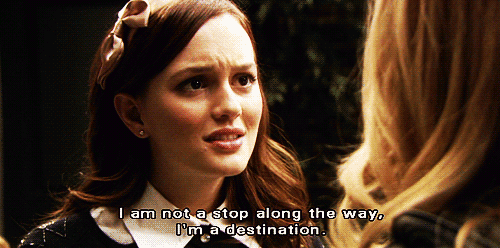 "Meanwhile, I'm gonna stay home and work on my blog."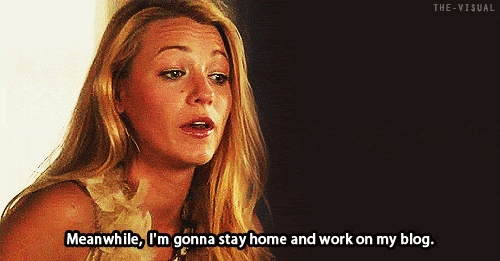 Any blogger can relate to this one.