Just like cooking or shooting free throws, dressing well is a skill that can actually be learned.You know that common saying of how first appearances make a difference of the person and character you demonstrate. Clothing and fashion can say so much about yourself. The next time you dress yourself you should take a step back and ask the question of whether your outfit compliments your shoes and your appearance. If you have no sense of direction when it comes to fashion and are faced with a million possible outfit combinations here are 12 ways men are dressing wrong and learn how to fix it:
1. Not wearing a watch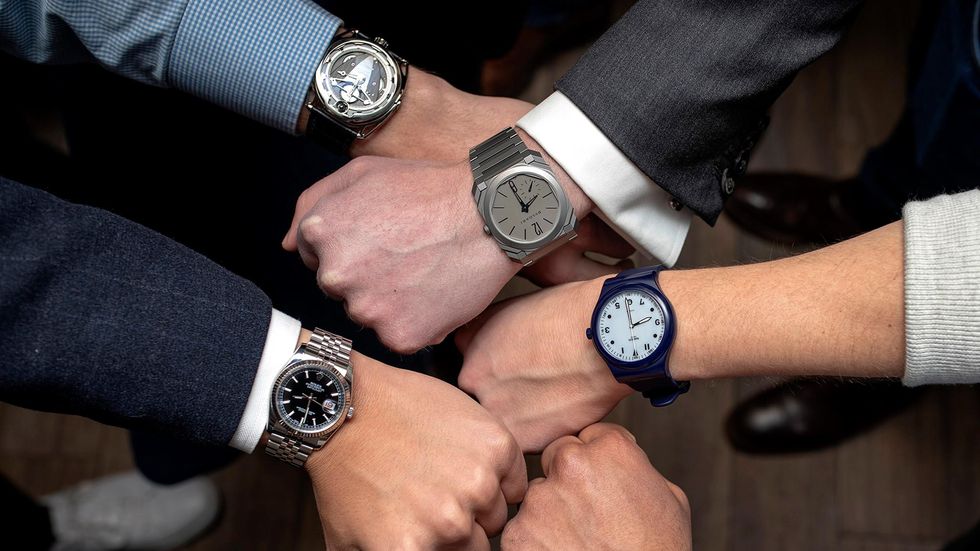 I'm not saying you have to be obsessive with watches and spend hundreds or thousands of dollars on a single watch. However, you should invest in a few watches with top knotch quality. Start out with the basic colors which are silver, gold, and tan. Wearing a watch completes the look of an outfit.
2. Wearing sunglasses and your hat inside
As soon as you are inside it is best to take off your sunglasses and hat. First off, there is no sun inside so why would you wear them anyways? Put your sunglasses in your shirt pocket and put your hat somewhere to the side.
3. Sticking to the same types of shoes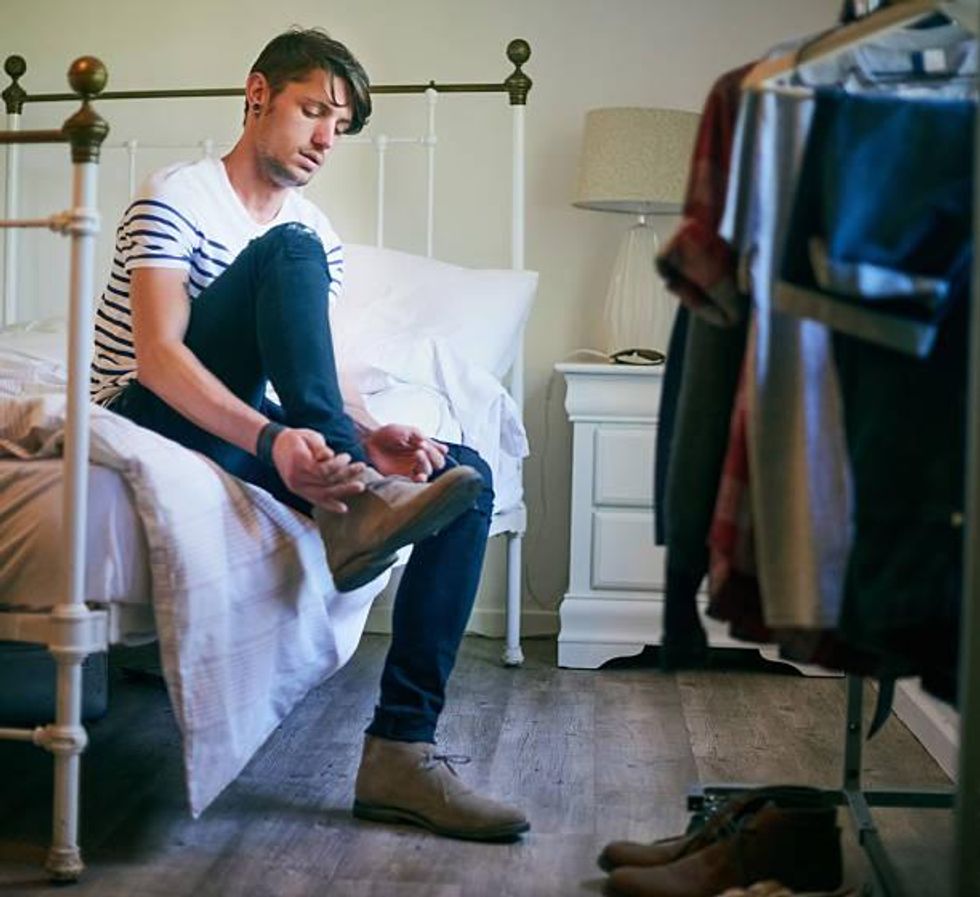 Definitely embrace the style you have, but just don't stick to the same types of shoes you wear. An example of this includes hypebeasts and the streetwear style who always are sporting on Jordan's. Instead invest in other quality shoes. Every guy should own a pair of the following: casual shoes, black dress shoes, brown dress shoes, boots, and sneakers. Owning these five types of shoes will give you a variety of ways to dress.
4. Not tucking dress shirts when it falls below the waist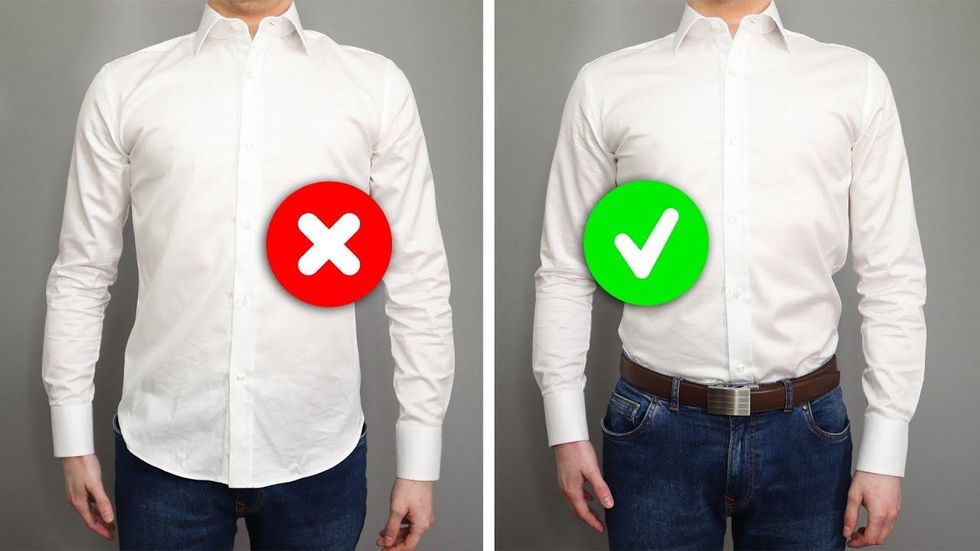 Dress shirts that fall below the waist must be tucked in. If you don't tuck it in then people will think you will be wearing a dress.
5.  Tucking in your shirt when it falls just at the waist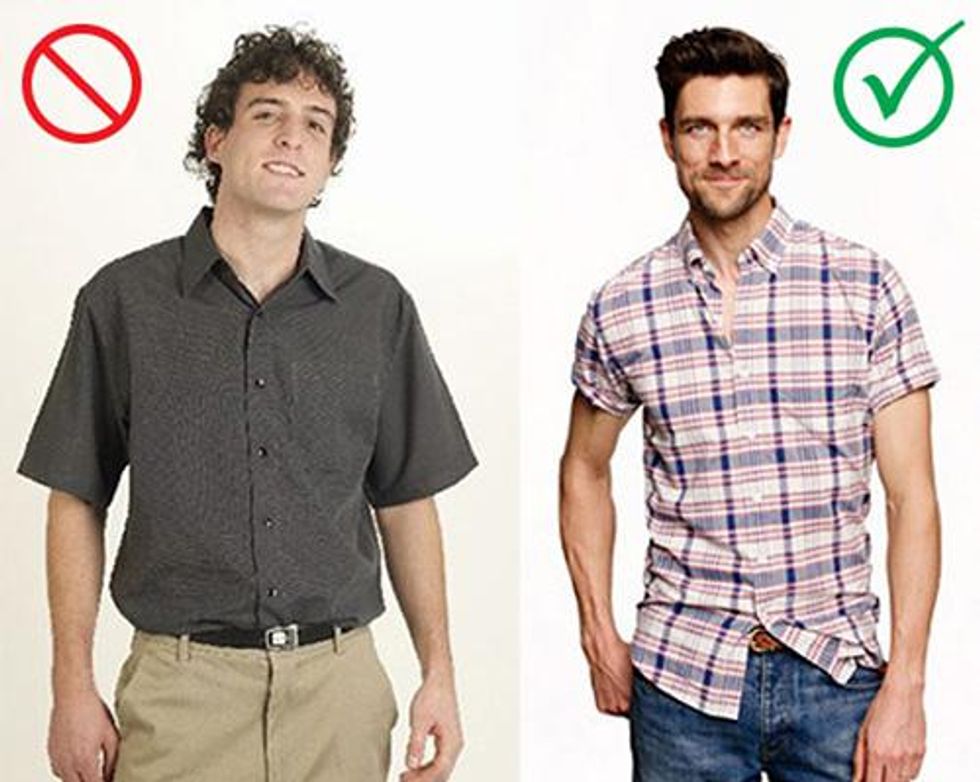 If your Dress Shirt is Cropped Shorter or Tailored usually above your wrist then this is the clear sign that this Shirt can't be worn on Top.
6. Wearing cargo shorts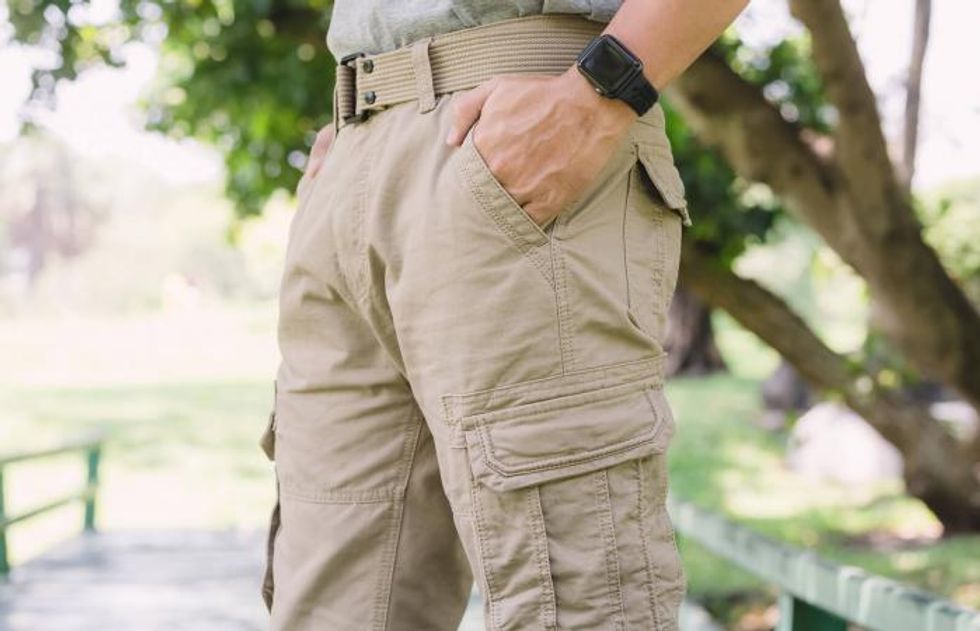 Why do these even exist? All those large pockets make the shorts look so bulky and silly. Just get a pair of regular khaki shorts and you'll look a million times better.
7. Tennis shoes and dress pants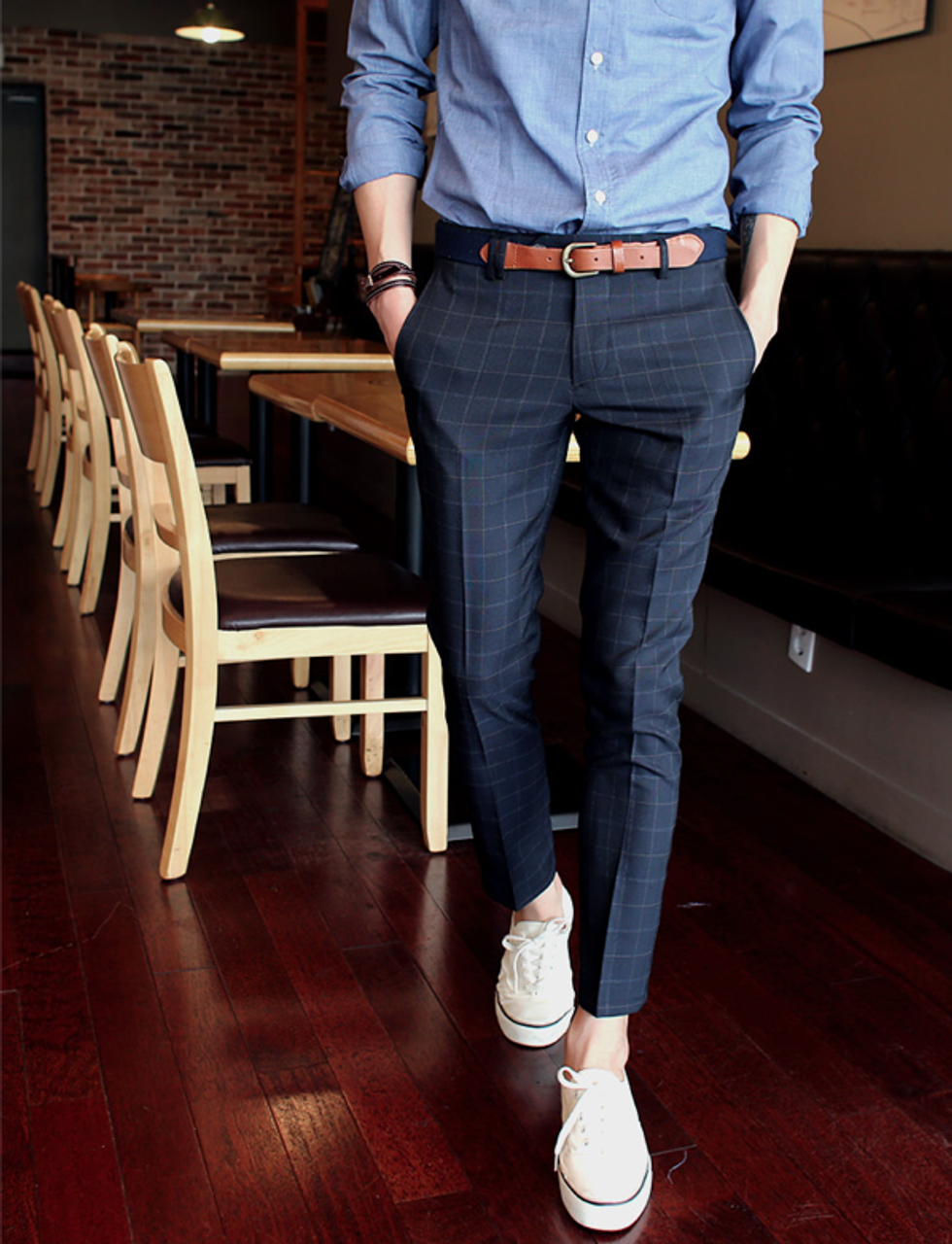 You wouldn't wear dress shoes with athletic shorts. Purchasing a nice pair of shoes is essential. Andy Samberg may be cool, but even he can't get away with this tacky look.
8. Short shorts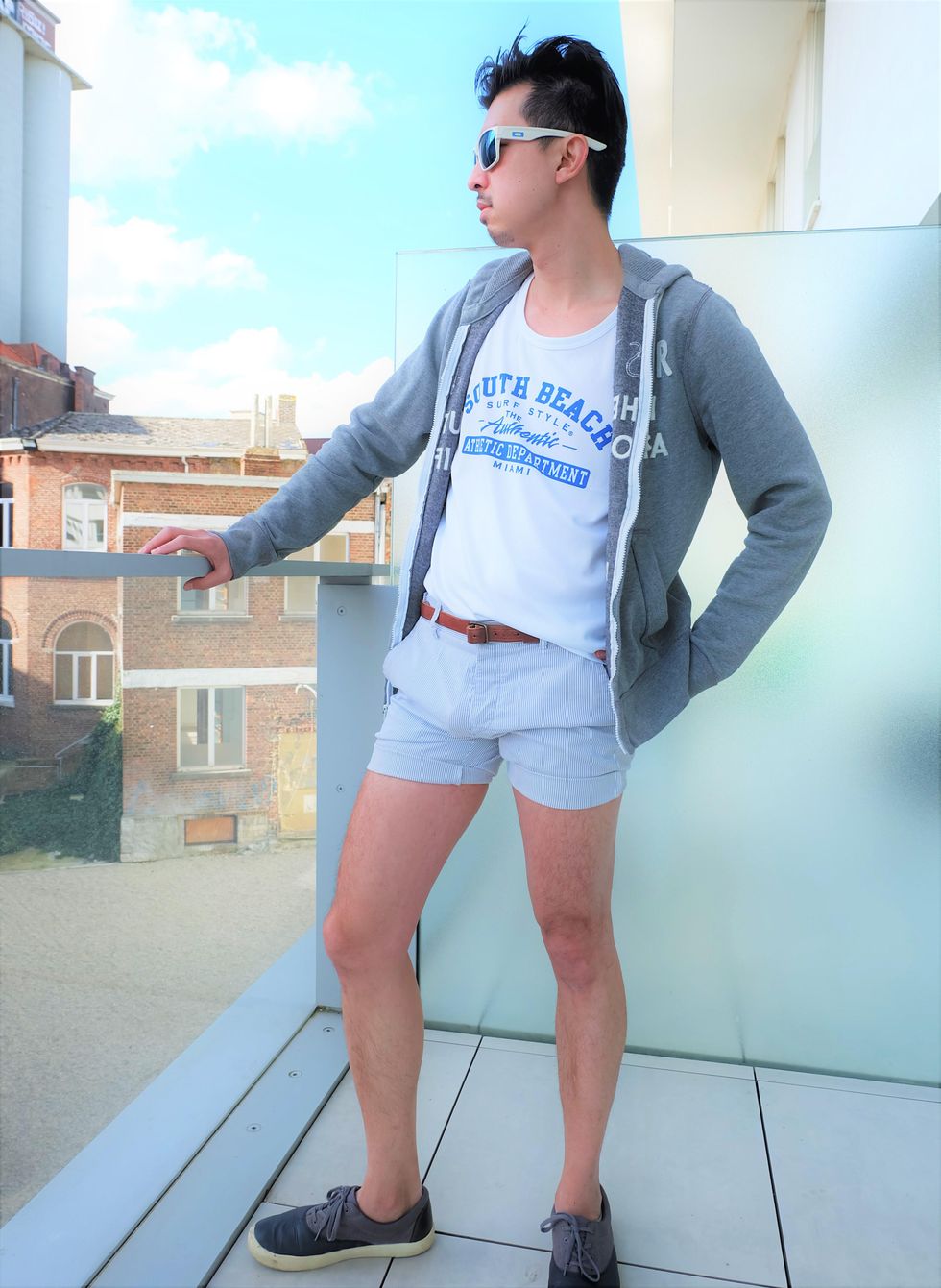 This is only acceptable if you're running marathons. Nobody wants to see your thighs. Guys' shorts should come right above the knee. Unless, you know, that's your thing.
9. Long shorts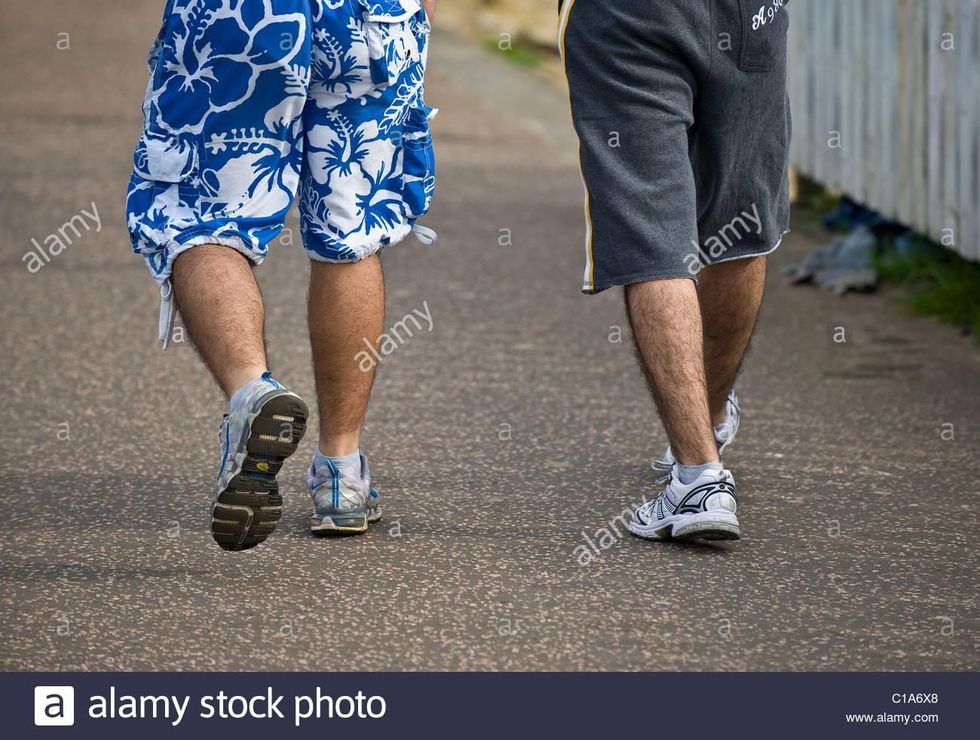 On the other hand, wearing shorts that go below the knee is just tacky. You might as well wear pants. This is kind of like that fad in the 2000's with women and their capris they had on.
10. White socks should never be worn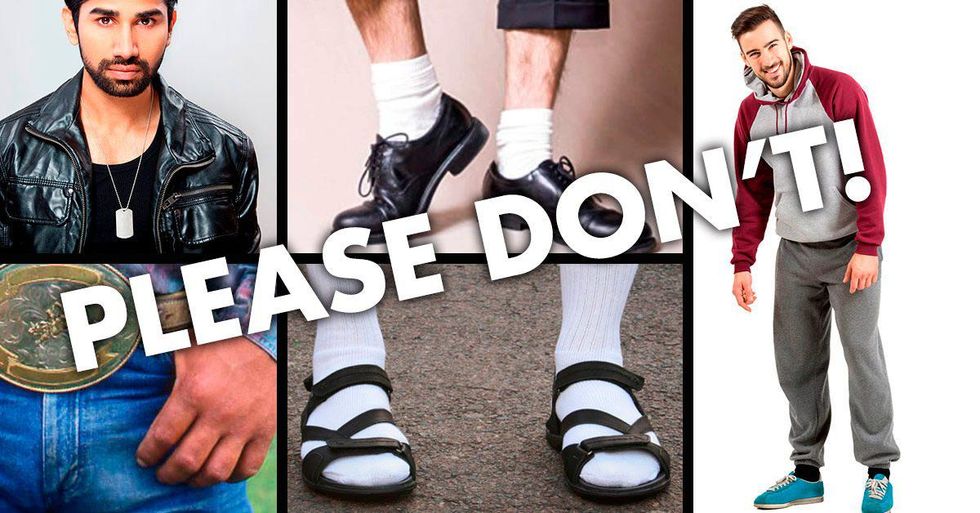 White socks should never be worn, like EVER! Instead it is worth the money in investing your money in socks that compliement your outfit in colors such as navy, gray, black and simple designs.
11. Deep V Neck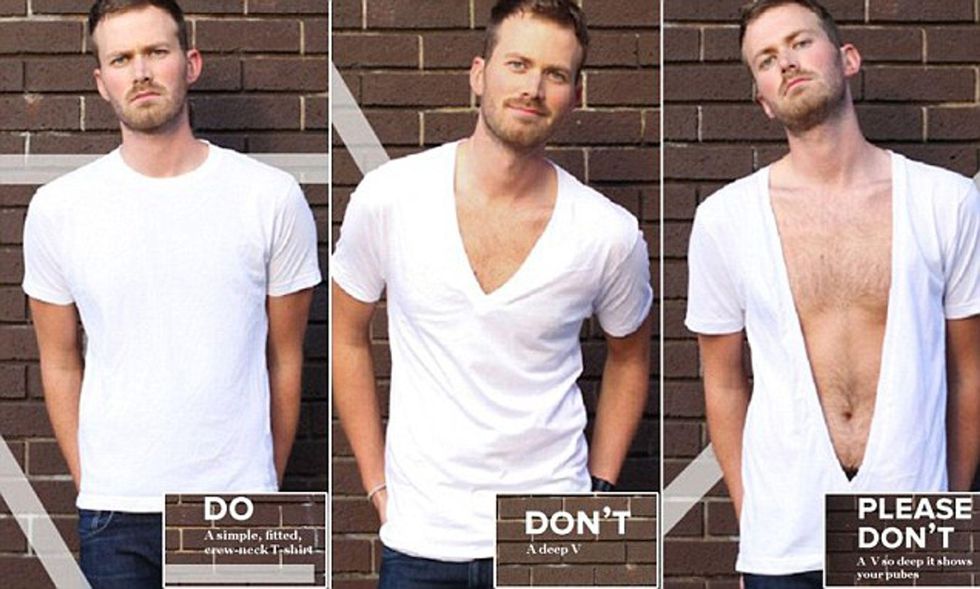 We're all very proud that you were able to grow chest hair, but we don't need to see so much of it. Showing what's on or not on your chest is distracting. Like too much cleavage, it's inappropriate.
12.  Limiting Yourself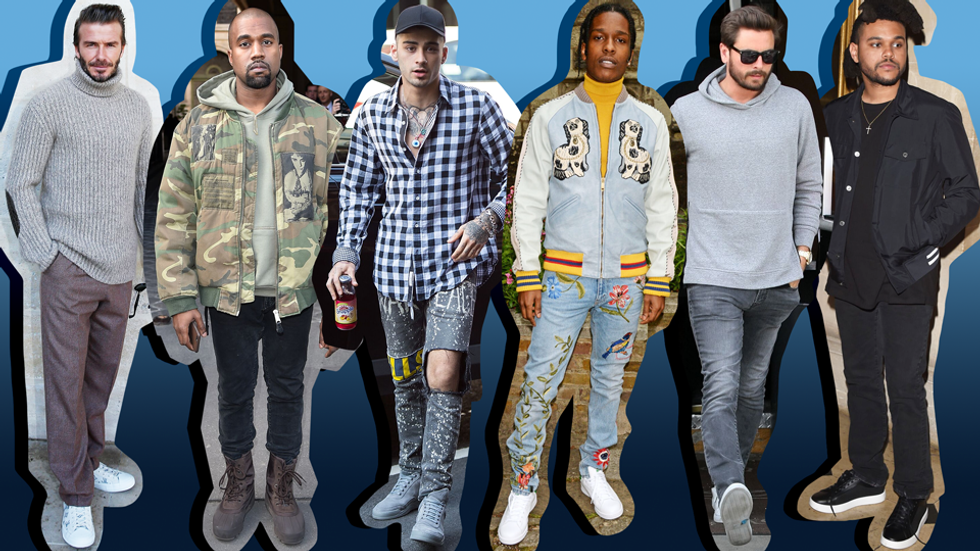 Yes, fashion does have a lot of rules, but the most important one is expressing yourself. Experiment with color and new styles. You will be surprised at what actually looks good on you. Don't limit yourself to a few simple articles of clothing, try new things!